If you have been using Twitch for a while, then you definitely know that people use it not only to stream video games or some type of gaming content but also to just host a place where everyone will feel comfortable and where they will discuss plenty of different things.
For that reason, you will see that some people have quite unique stream overlays, custom designs, and overall content that is all about their personal data and goal on Twitch which is quite cool and helps like-minded users connect and join communities that are enabling them to talk about those interests.
Today, I will talk about Twitch cat overlay, why to use it, and where you can get one.
Post 4 of 10 in the Twitch Overlays Reviews
Why Should I Use Twitch Cat Overlay?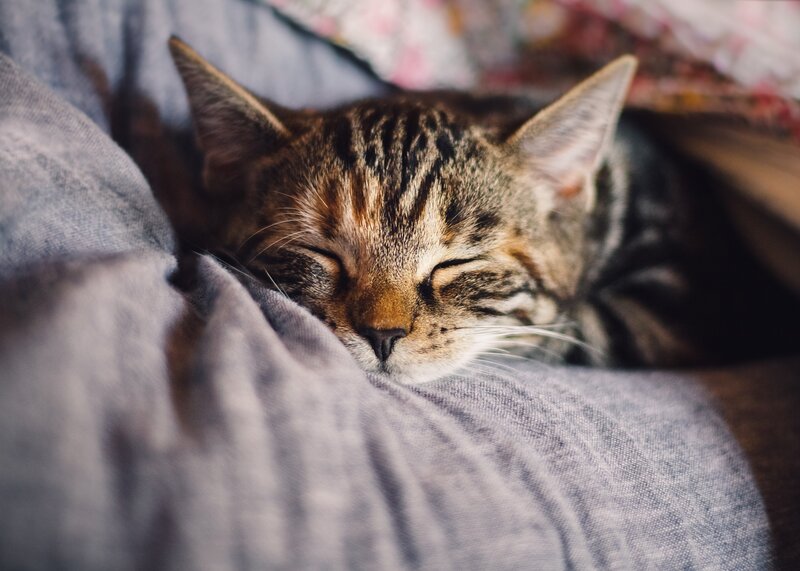 In case you have been using the Twitch browser and seeing all the streamers and niche communities they have, then I believe you have come across a large number of people that are really into cat overlays and who are dedicated to creating content related to cute cats and kitty cats from movies.
Many have no understanding for communities like this, and they find them to be childish, but in general, they tend to gather a lot of users because those are usually comfortable chat streams where you can talk about all the stuff you want and find compatible individuals who have the same ideas and topics to talk about.
So, if you are one of the people who believe that they want to get in contact with guys and girls from this community and who are willing to join the online cat lovers section and share their idea, I believe you will need to find cat packages with overlays that you can use to present yourself.
For that reason, our employees have decided to do their search and start displaying you some of the best online platforms where you can get banners and other Twitch elements inspired by cats and which you can get downloaded immediately to your device.
Where Can I Get Custom Designs With Cats?
Whether you want to get your unique cat overlay for Facebook gaming, Twitch, or some other platforms on the internet, these are some of the best websites and platforms where you can find plenty of them or even create your own unique one.
You can gain access to most of them free of any charge and download your favorite package, so make sure you give them a try!
1. Nerd or Die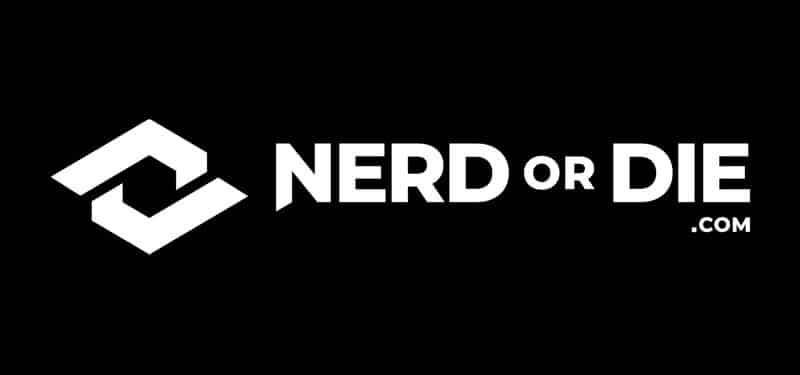 Nerd or Die is definitely one of the most amazing resources for all people with a Twitch account because it provides them with plenty of free resources they can use to create their own overlay that they can use for games.
They have a lot of unique elements, settings, custom commands, and overall they provide you with great support while starting off your Twitch journey, so if you are a new user, then you should definitely give it a try.
You can find an example or two of amazing widgets and overlays created on this platform, so don't resist it anymore and become their user today!
2. Kappamon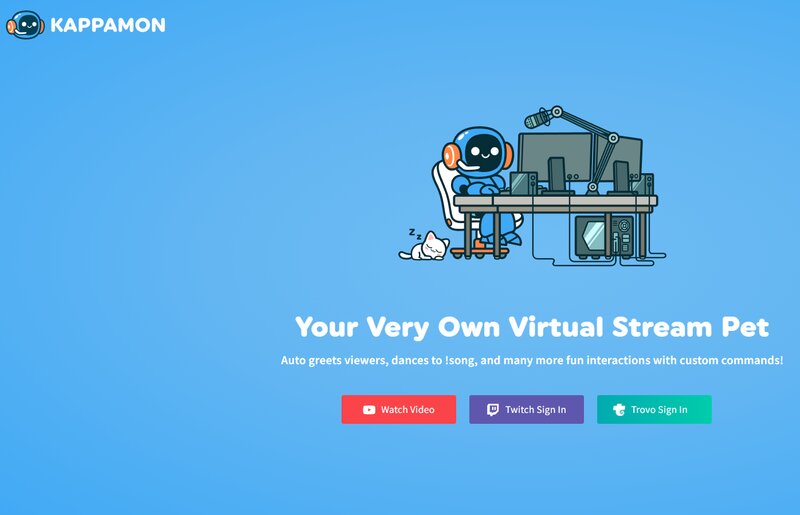 Kappamon is a place where you can create your own virtual pet that you will use in games and on other social media platforms like Twitter.
If you are looking for widgets that you can customize and a website that has a lot of free resources that can help you experiment with settings and create the image you want, then this is definitely one of the best options.
For example, you can create any sort of image or overlay, and you will have access to all of their settings free of any charge, so I believe you should start and create your package today!
3. Hexeum
Hexeum is a site that has a lot of amazing templates, overlays, and overall material that can easily be used on all social media platforms, and they have a separate section dedicated only to kitty cat widgets and overlays, so if you search hard enough, you will definitely find your best free packages.
Join our Discord Group. Ask questions, team up with fellow streamers, share memes, and more!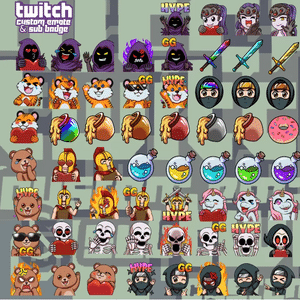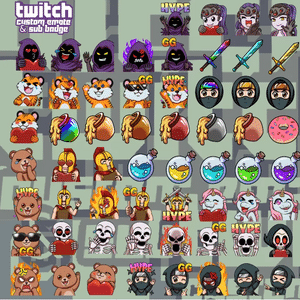 Claim for FREE:
FREE Emote PACKS
A book on growing your audience