Daequan Loco, also known as Tsm Daequan is one of the very popular Twitch streamers, and he has gained a large number of followers by streaming his Fortnite gameplays.
It took him only a few months to become one of the most popular people in the gaming industry and amass a large following.
---
In order to succeed in this, he has to invest a lot in his equipment and enrich his performance with some of the best gaming devices on the market. Now, let's focus on Tsm Daequan streaming setup.
* Headphones: ASTRO Gaming A50
* Mouse: Logitech G600
* Keyboard: Logitech G613 Lightspeed
* Monitor: LG 24GM79G
* Microphone: Audio-Technica AT2020
* Webcam: Logitech HD Pro C920
* GPU: EVGA RTX 3090 FTW3
* CPU: Intel Core i9 9900K
* Motherboard: ASUS ROG Strix X570
---
If you want to find out more about his setup, then you are in the right place because here, we have gathered all of his favorite gaming devices.
Post 1 of 18 in the Professional Setups
What Headset Does Tsm Daequan Use?
ASTRO Gaming A50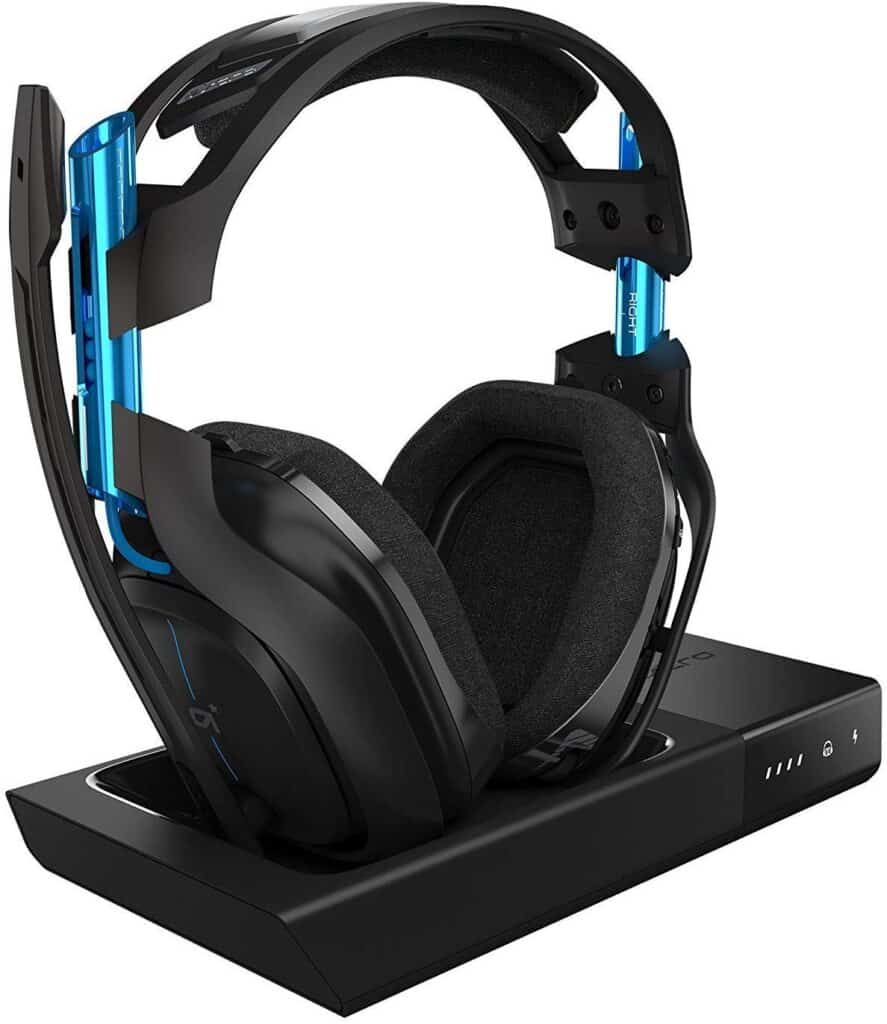 Tsm Daequan is a big fan of the ASTRO Gaming A50 Wireless Dolby Gaming headset, and he has been using this one basically since the beginning of his career.
These amazing headphones are very popular among professional gamers because they can easily connect both to different PCs and gaming consoles like Playstation, Xbox, or Nintendo.
The audio you receive with these headphones will be completely clear and natural, and the microphone is very precise, so you can be sure you will sound authentic.
They have wireless technology, which means you can connect them through your device easily without any additional cables or USBs.
However, users say they have had plenty of unpleasant situations with this headset because they never know if the mic turned on or off, whether other users hear them during the game and plenty of different things you can't really take time to control when you are playing the game.
Their design is also not really the best for a headset as expensive as this one, and they tend to break easily.
For a headset that costs 300 dollars, this is really something that should not happen, especially for a device that does not come with a warranty, so I recommend being very careful if you decide to purchase it.
Related: Best Wireless Headset for Streaming
What Mouse Does Tsm Daequan Use?
Logitech G600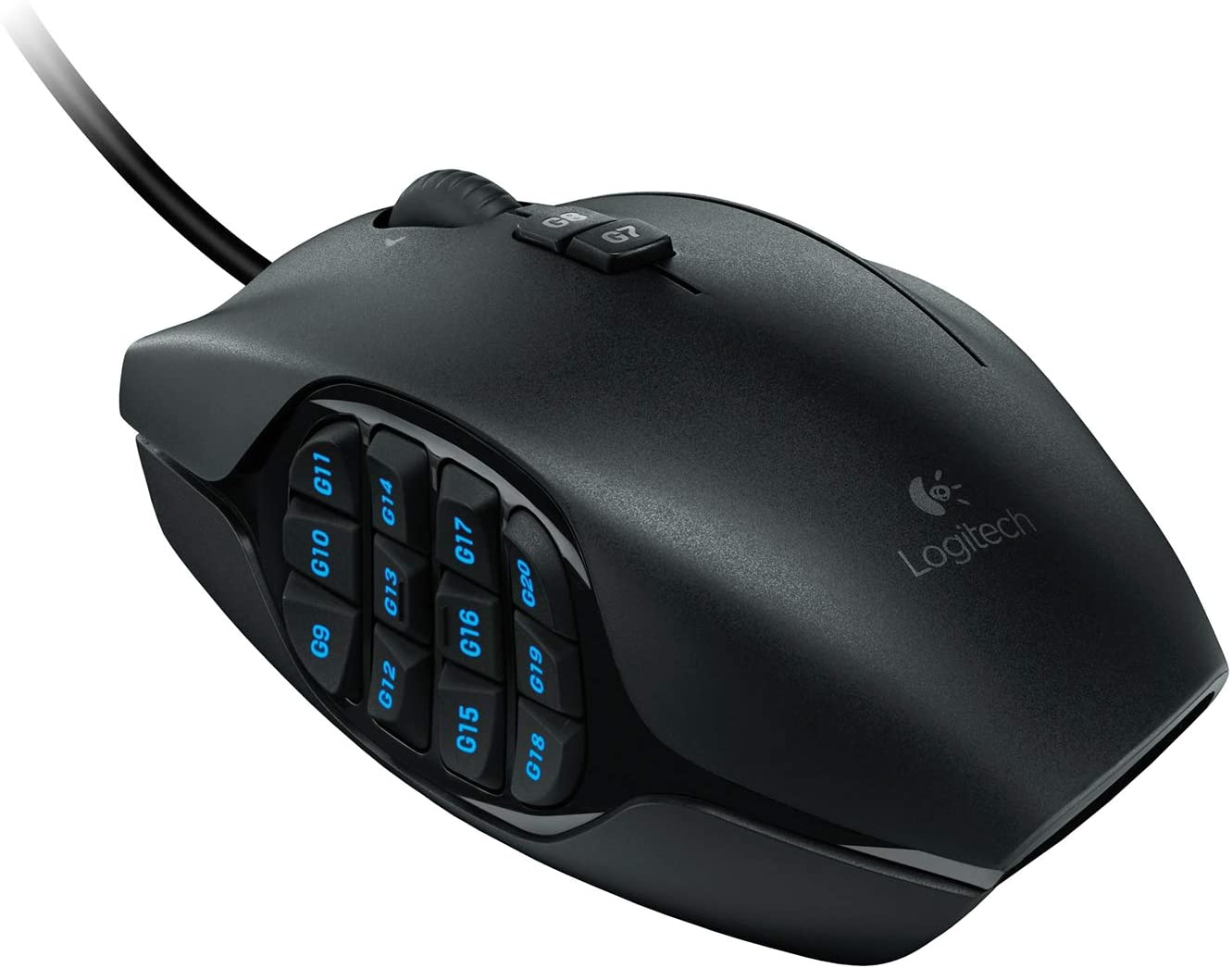 Daequan is a big fan of Logitech products, and he has been using their G600 MMO gaming mouse for years now.
This amazing gaming mouse has 20 programmable side buttons that will allow you to gain complete control over your game and server without ever lifting a finger from your mouse.
Twelve of its buttons are designed for navigation through the game, while others are created for switching from one gaming mode to another.
The design of the mouse is very sleek and smooth, allowing you to use the mouse with very soft touches and still fulfill the action you wanted.
You can also remap the buttons on your mouse and give them different purposes if you want that.
This mouse is compatible with all types of old and new Windows versions, but it is unfortunately not compatible with Mac devices.
The best thing about this mouse is that it is only 50 dollars, which is very cheap for a mouse as good as this one, and this is something you will rarely come across in the gaming industry.
For that reason, I always recommend investing in this piece because it will definitely last you a lot, and it is probably the cheapest mouse you can find.
Related: Best Heaviest Gaming Mouse
What Keyboard Does Tsm Daequan Use?
Logitech G613 Lightspeed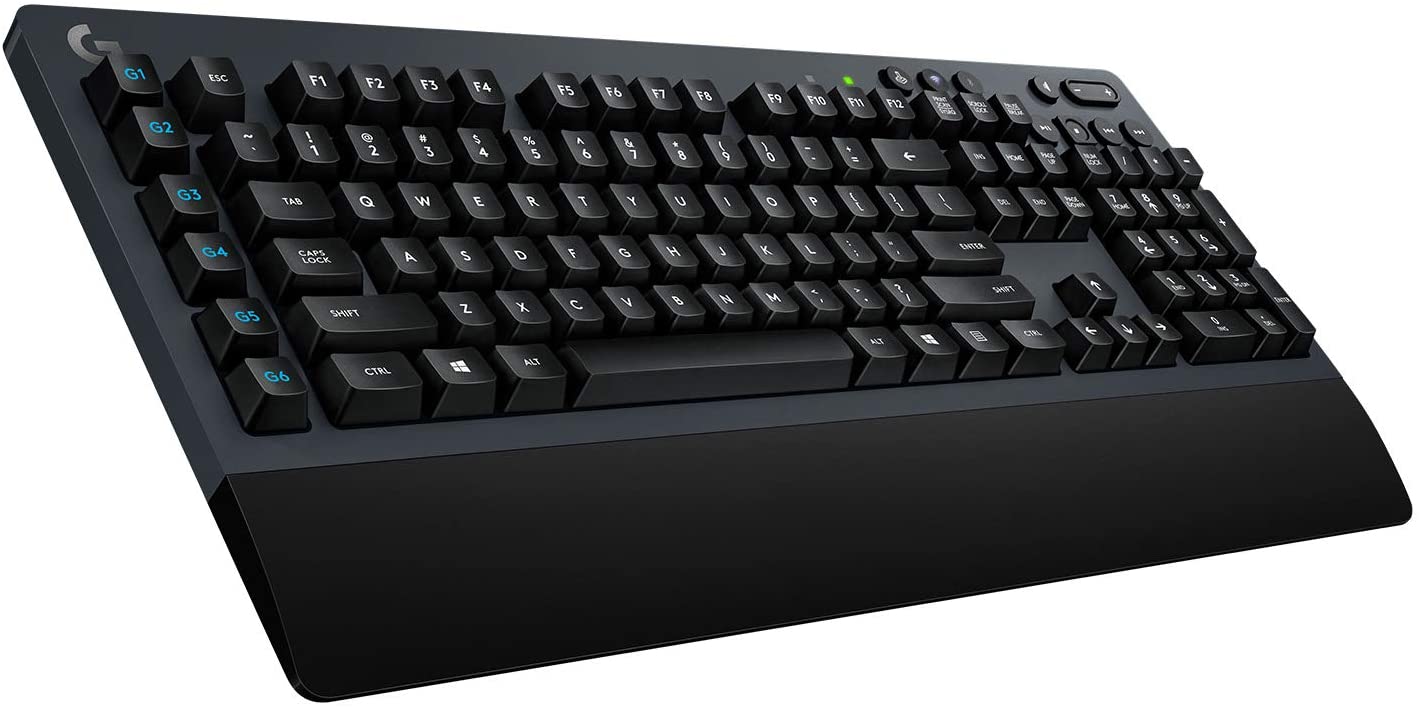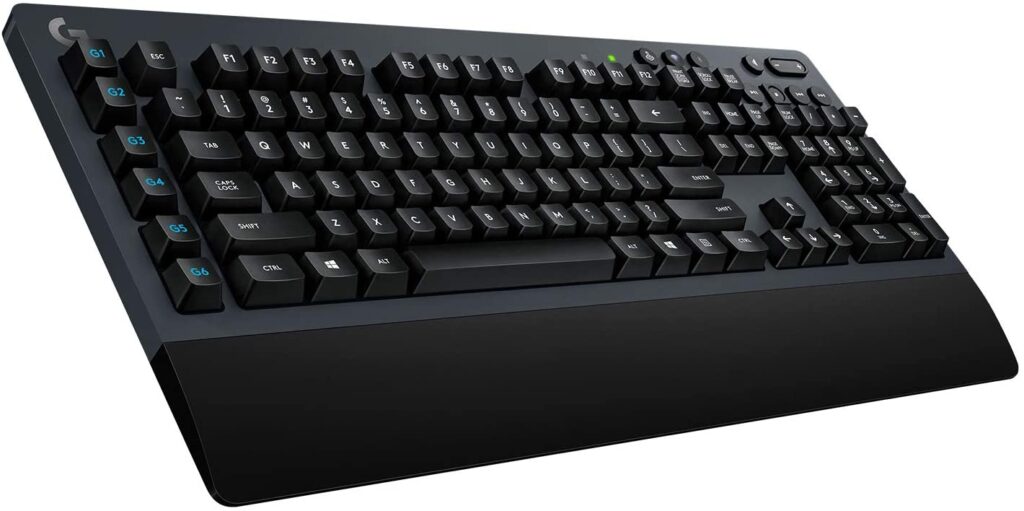 As I have already mentioned, Daequan has really been loving the Logitech products, and he uses their G613 Lightspeed Wireless mechanical gaming keyboard too.
This keyboard is made with an amazing wireless lightspeed technology that provides it with a 1 ms response rate, making it one of the fastest gaming keyboards on the market.
It is enriched with Romer G key switches that stay quiet during the game but still provide you with fast responsiveness and can endure more than 70 million clicks during their lifetime.
There are also 6 programmable keys that you can control through the app and give them commands that you believe are the ones you need the most.
You can connect it with your PC through Bluetooth or WiFi, and it is compatible with all versions of Windows but also Mac devices, and if you really want, you can connect it to your smartphone too.
However, you should be aware that this keyboard takes up a lot of space, so if your workspace is not too big, you may struggle with finding the right place for it.
The keyboard comes with an 18-month warranty which is unusual for a gaming keyboard, but it is certainly something that can be quite useful.
When it comes to the price, it is a pretty decent and realistic one because this keyboard will cost you around 100 dollars which is a common price for most gaming keyboards.
Its users are pretty satisfied with it, and you can see many gamers using it, so I believe it is a good fit both for professionals and those who are gaming out of a hobby.
Related: Best Keyboard for Streaming
What Monitor Does Tsm Daequan Use?
LG 24GM79G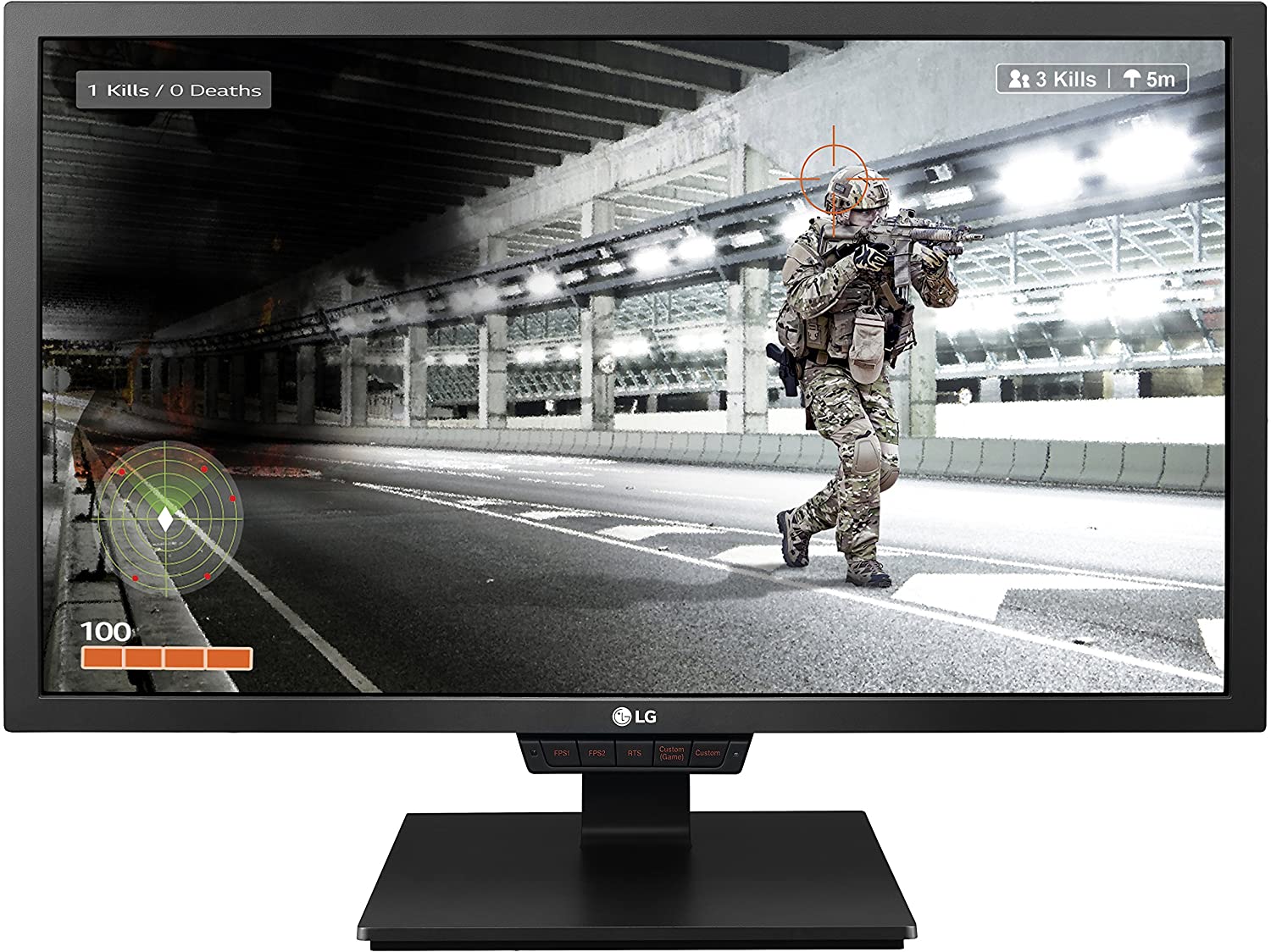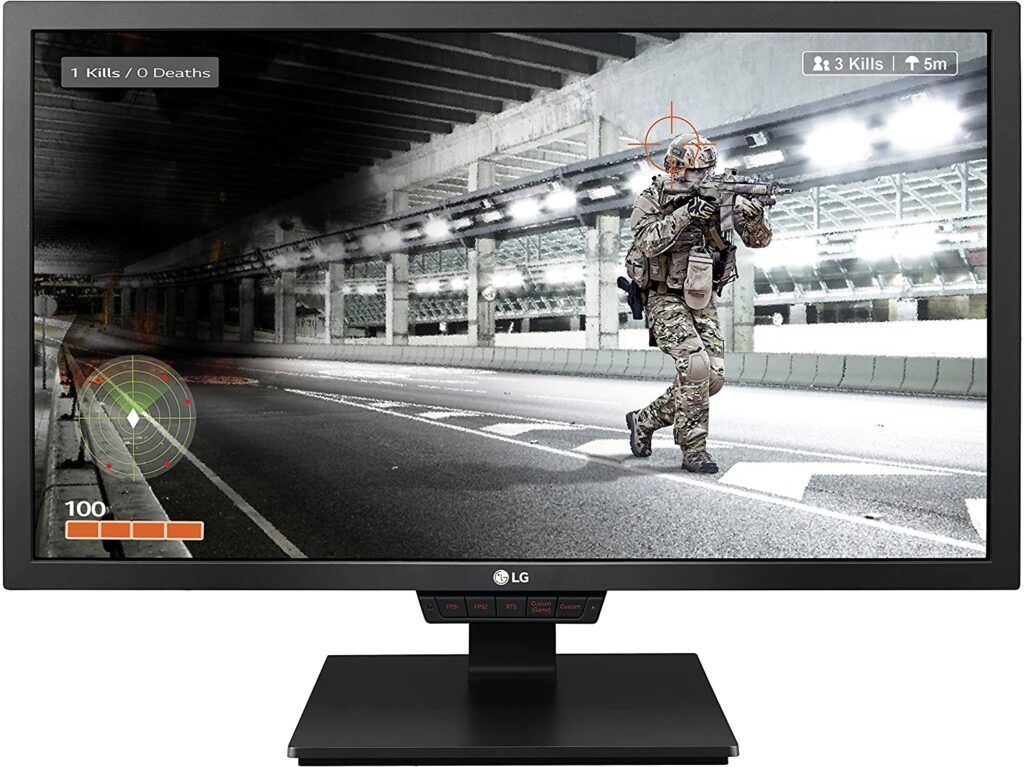 Tsm Daequan has been using the LG 24GM79G monitor of 24 inches even though this product is quite a bit outdated.
In comparison to other gaming monitors on the market, this one has a refresh rate of 144 Hz, which is a small number for a monitor in the year 2021.
However, you can be sure that this monitor is completely compatible with the latest versions of Windows, but it can't work well with Mac devices.
The monitor also has a 1 ms Blur reduction that will allow you to gain on-screen control over the device.
Since it is a pretty old model, this monitor does not have too many additional gaming features and modes you can turn on while playing.
You will have a Black stabilizer that will allow you to keep things visible even when the scene is extra dark, but this is something you have on basically every gaming monitor these days.
There are only three gamer modes, but users complain that all of them do the exact same thing, so you will not have too much to gain from these options.
However, users believe that this is a really great gaming monitor, even though it is not the best option on the market, and it is definitely the best choice if you don't have too much money to spend on your gaming hobby.
At a price of 250 dollars, this is definitely a pretty affordable gaming monitor that will provide you with a high-quality picture, and I believe you should definitely invest in it if you are playing games out of a hobby.
Unfortunately, I believe this is not the best option for professional gamers, and they should invest a bit more money and get a monitor of higher quality.
Related: Best Streaming Monitor – Top 7 Products and Reviews
What Microphone Does Tsm Daequan Use?
Audio-Technica AT2020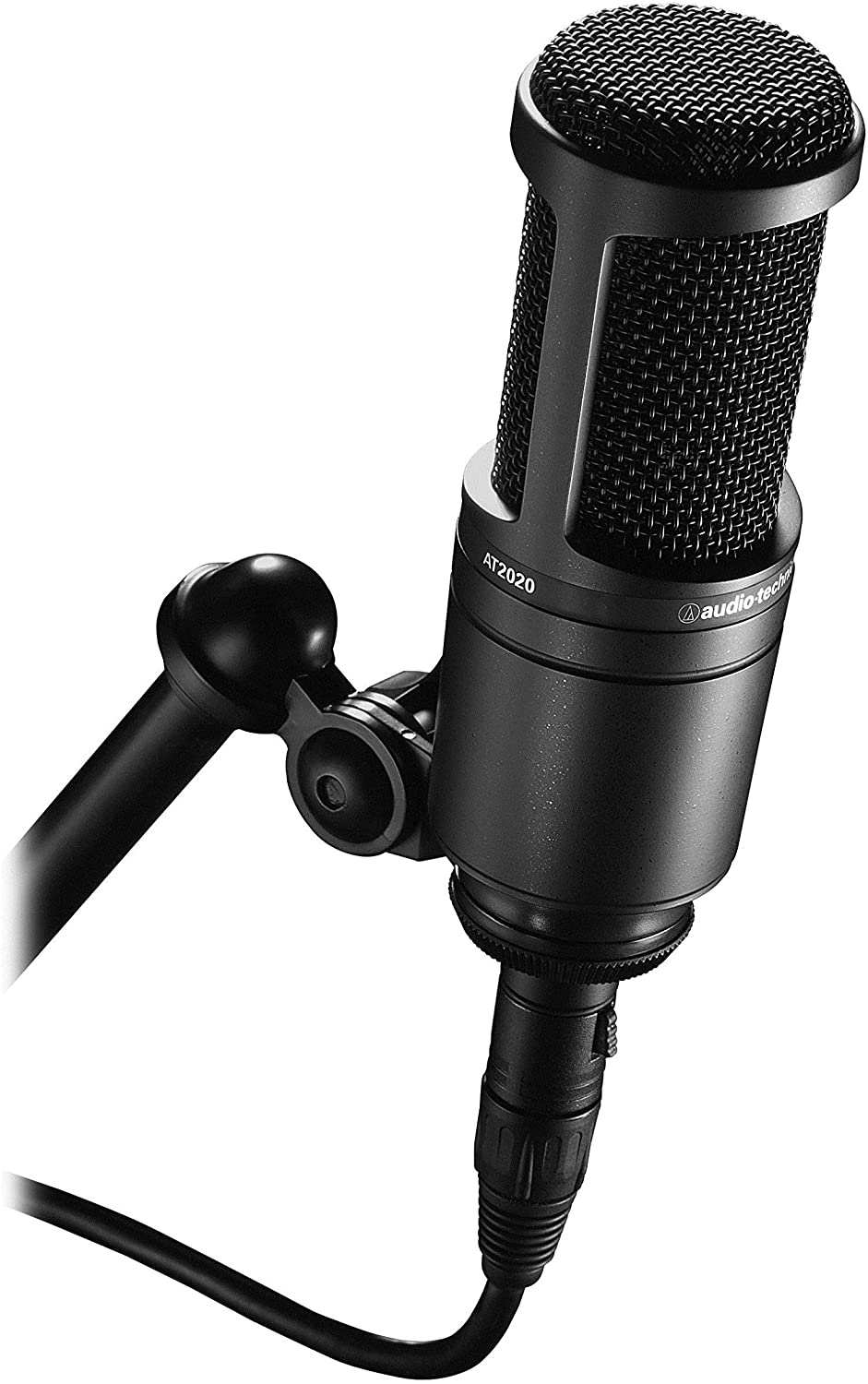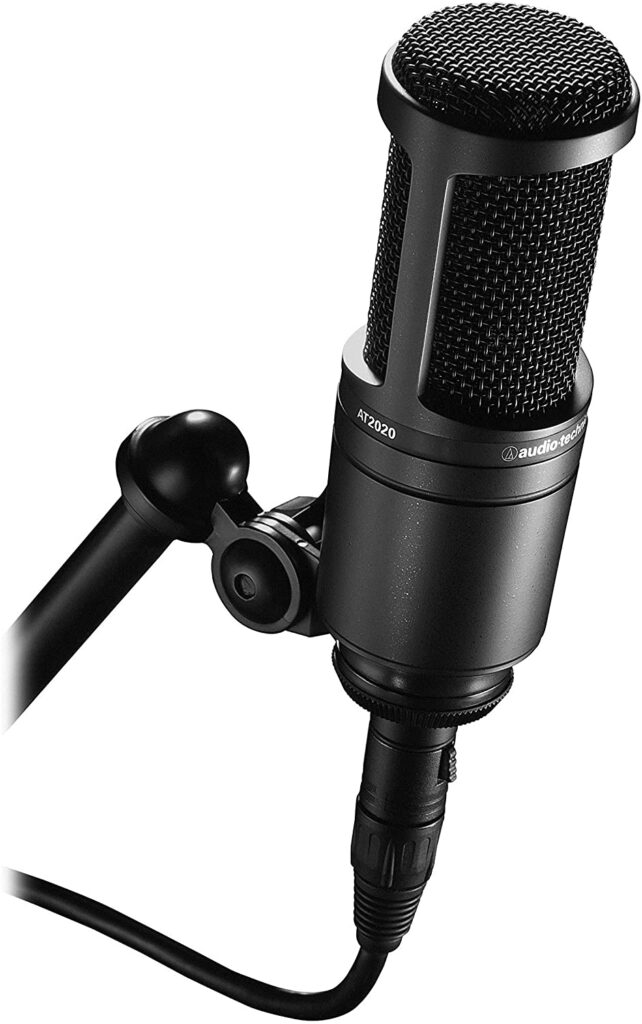 The Audio Technica AT2020 Cardioid Condenser XLR microphone is definitely one of the best mics on the market, and Daequan has been loyal to it for years.
This microphone was made for filming different types of streams and videos at home, and it is great for podcasts, Youtube videos, or live streams on Twitch and Mixer.
Its cardioid pattern helps to eliminate all potential background noise and helps you create a completely clear sound without any distractions.
It is also completely wireless, so the installation process is very simple – all you need to do is connect it to your device through Bluetooth or Wifi.
However, some users complain about not being able to connect the microphone this way and the device starting to work only when they have used the cable to fulfill the process.
In my opinion, this is definitely the best microphone on the market, and the only ones that are better than this one are those you can find in expensive professional studios.
At 180 dollars, it is quite pricey, but you should look at it as a long-term investment because it definitely is, and it will last you for a very long period of time.
You can also use it for a variety of different things, so it can be useful if you ever decide to start filming Youtube videos or create a podcast.
Related: Best Streaming Mic Under 100$
What Webcam Does Tsm Daequan Use?
Logitech HD Pro C920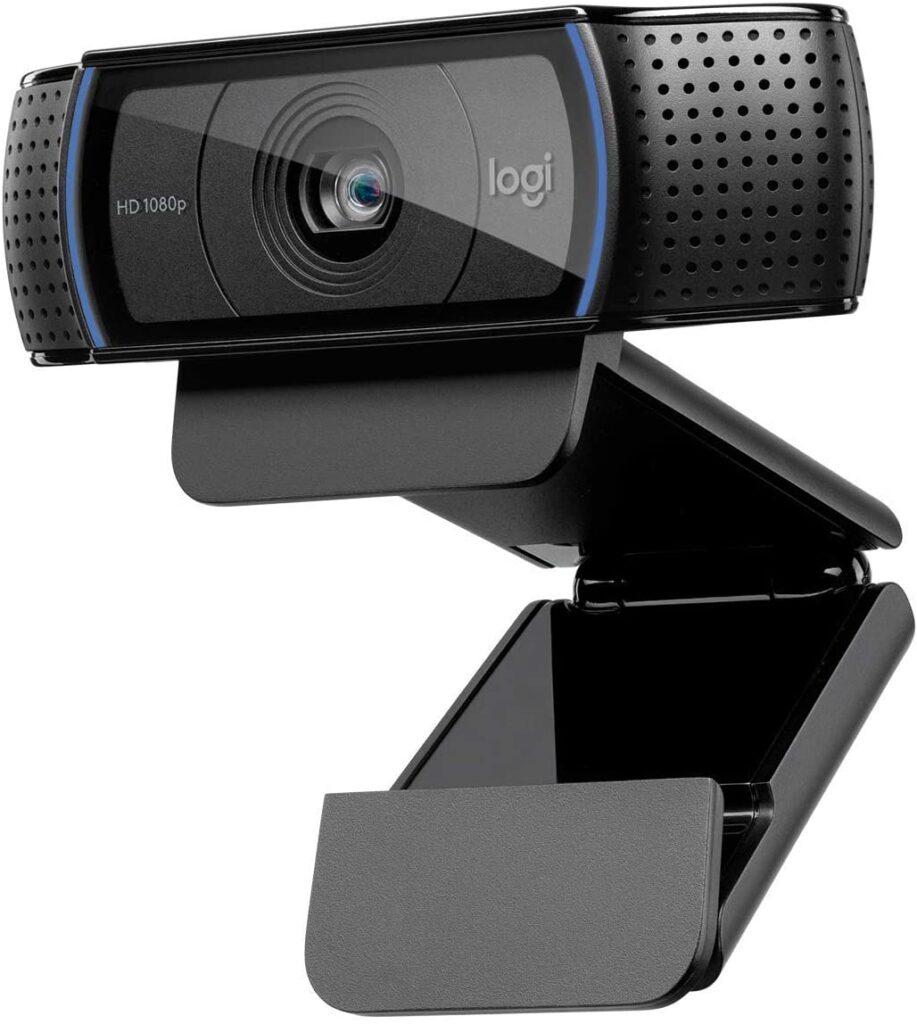 You could see that this gamer is loyal to Logitech products, so it comes as no surprise that he uses their C920 HD pro webcam for his streams.
This webcam was created for different types of video calling and online streaming, and it provides you with a 1080p picture which is a pretty amazing resolution for a webcam.
It comes with a 5-foot long cable, so it should be very easy for you to find an adequate place for this device.
This device also has a built-in mic, so you should sound pretty good and natural even if you don't have a professional microphone connected to your device at the moment.
There is also an option for the webcam to the low light situations and adjust the contrast during the call or stream.
You should know that this webcam also comes with a webcam tripod, so you can place it in the angle that works for you the best and stream without any obstacles.
It is also one of the cheaper webcams on the market, so for a price of 100 dollars, you will really receive a device that will provide you with videos and images of high quality.
Even though some gamers opt for webcams that provide them with 8K resolution, this one is definitely a great option, especially if you are just starting and don't have too much money to splurge on just one device.
Related: Best Webcam for Streaming
What Graphics Cards Does Tsm Daequan Use?
EVGA GeForce RTX 3090 FTW3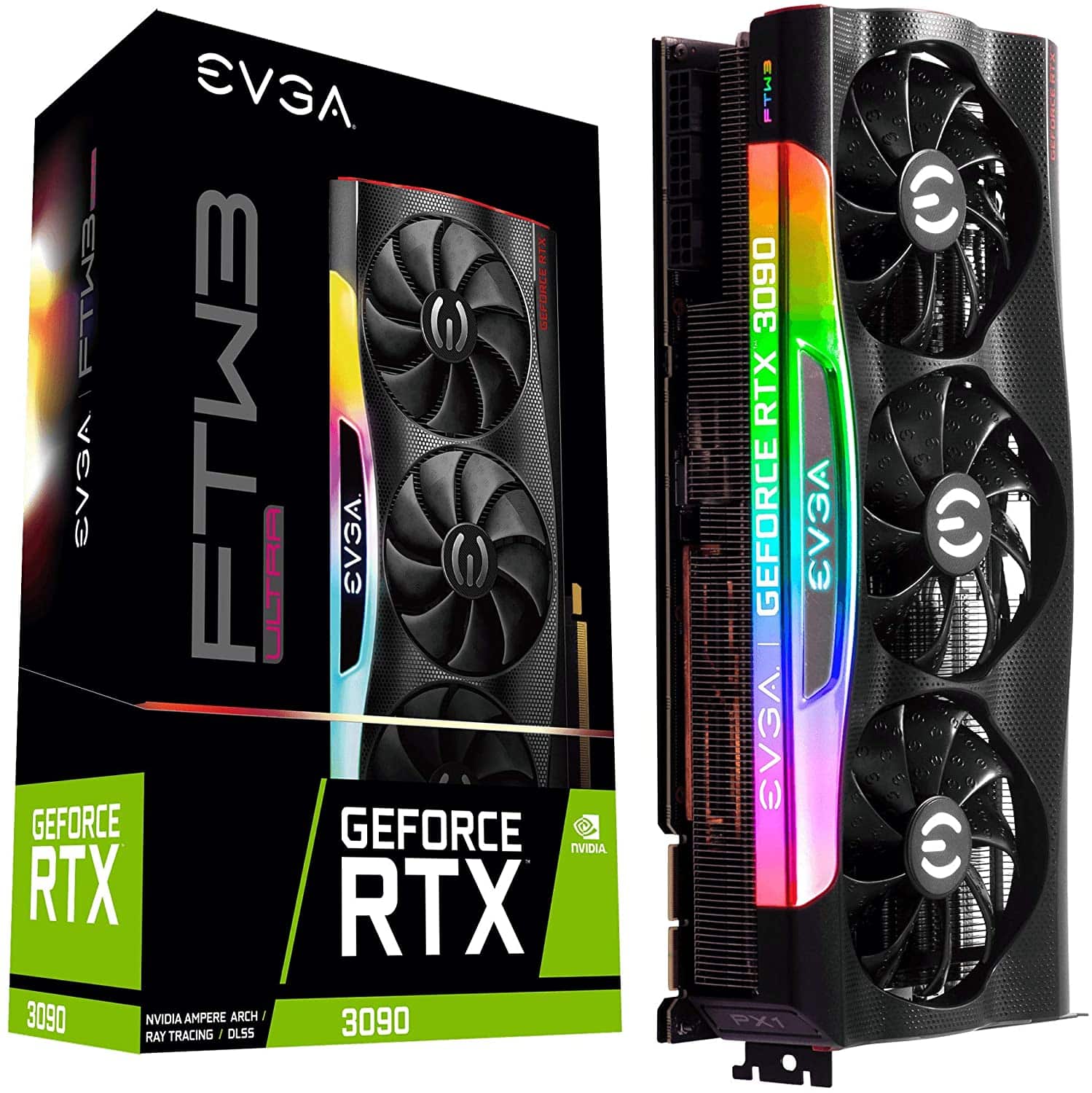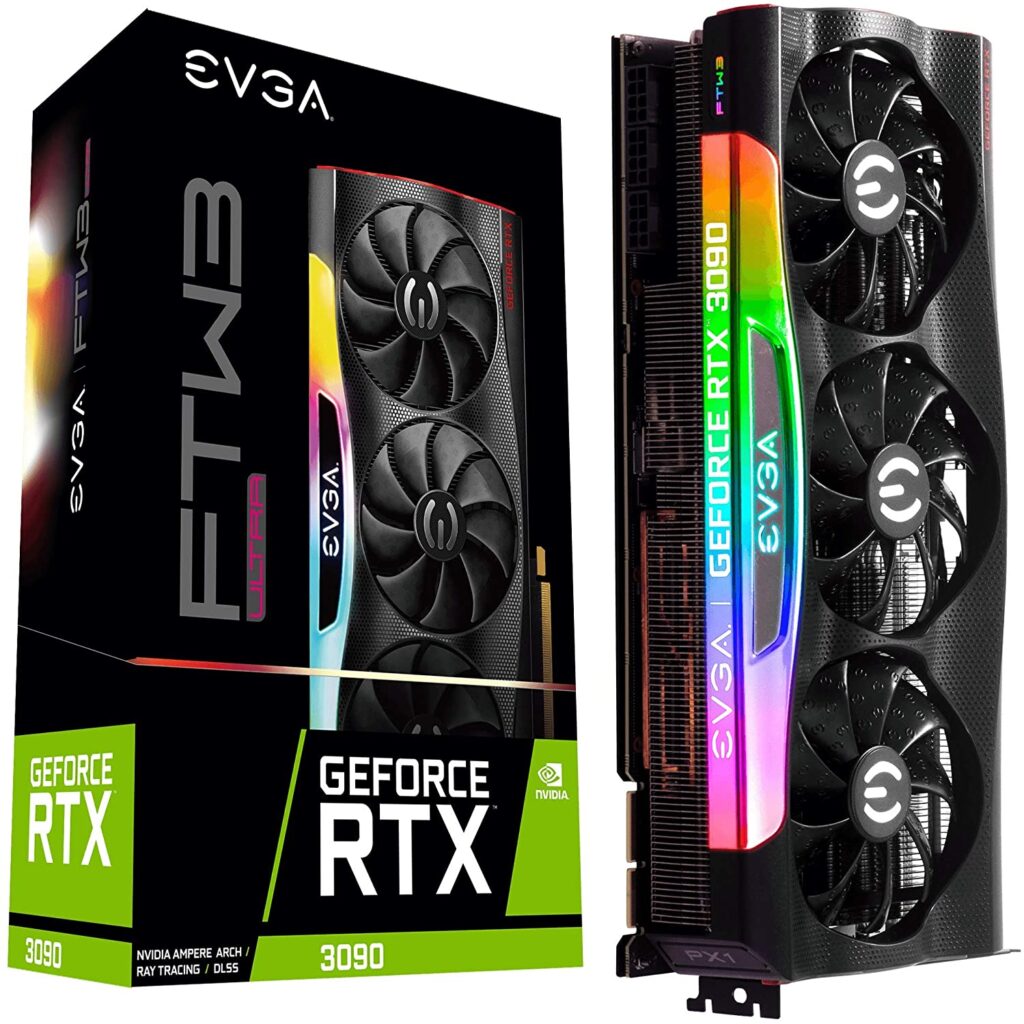 Tsm Daequan has been using the GeForce RTX 3090 graphics card that secures you with amazing Titan class performance and has different gaming technologies integrated so you will receive the best possible performance.
Enriched with the NVIDIA and RTX technology, this is definitely one of the strongest graphics cards on the market, and it can provide you with hours of perfect gaming.
This graphics card is very modern and has plenty of amazing gaming features like Ray tracing cores and tensor cores, and also several new multiprocessors that provide you with complete control over the whole experience.
This graphics card was created for gaming and streaming, and with 24 GBs of memory, it can definitely provide you with an amazing experience.
This graphics card will provide you with an 8K resolution which is something just a few graphics cards on the market have nowadays.
It is considered to be the graphics card with the best responsiveness and fastest performance, and slowly but surely, most professional gamers and streamers are switching to this one.
The price of this graphics card is almost the same as for most you can find on the market, so I believe that it is better for you to spend 2500 dollars on a new and fast graphics card like this than buy an ASUS one that will be outdated by next year.
Unfortunately, unless you have a good and fast gaming PC, this graphics card will probably not be able to perform well, so I suggest you check the specifications of your device before you decide to purchase it.
Related: Best GPU for Streaming
What Processor Does Tsm Daequan Use?
Intel Core i9 9900K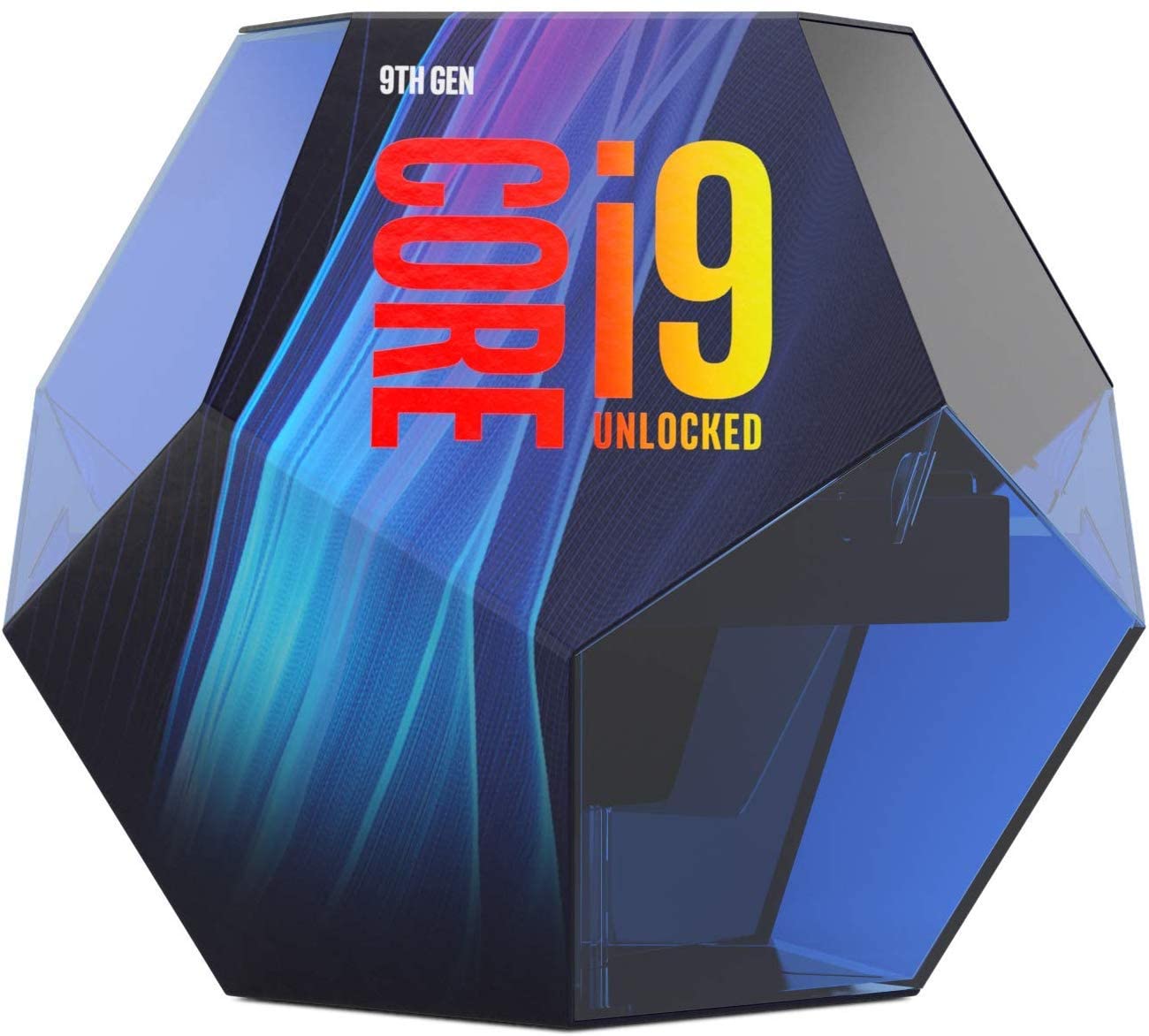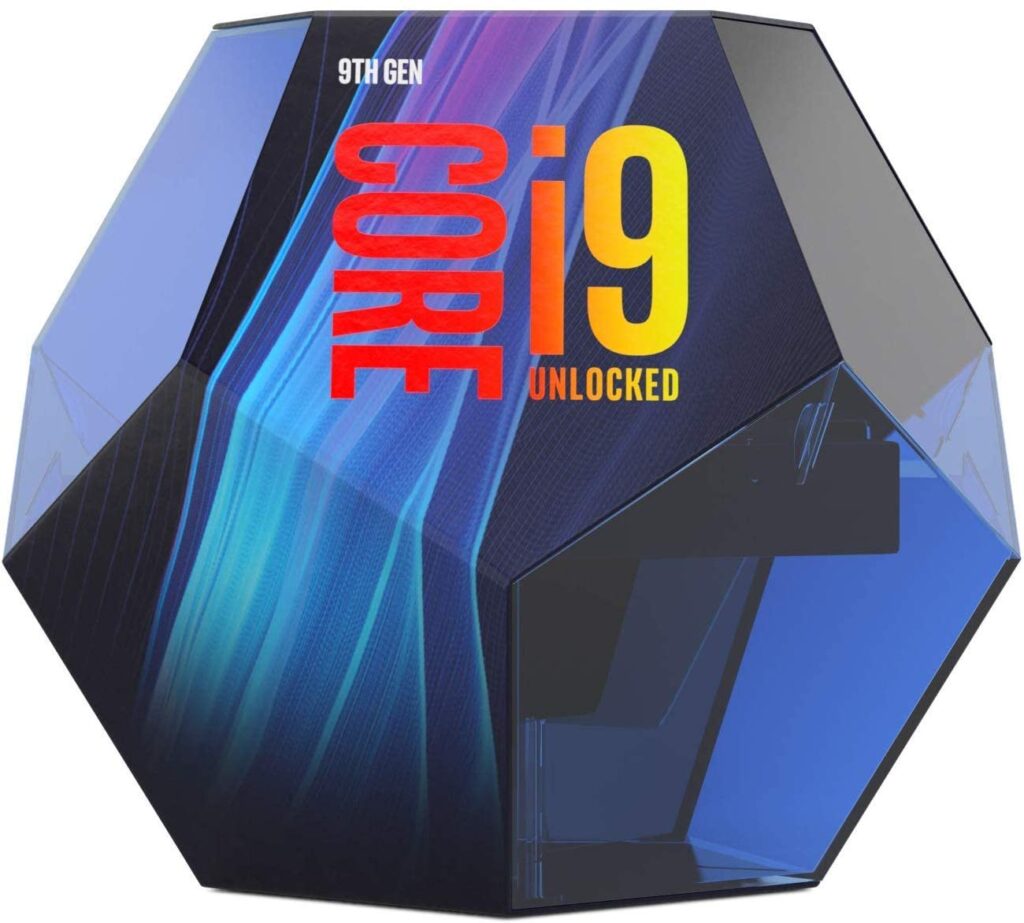 This Intel Core i9 9900K Desktop processor with eight cores is definitely the processor most, if not all, gamers use, and you can be sure that Tsm Daequan is loyal to this device too.
The i9 99000 K processor has eight fast cores and 16 threads that allow it to support some of the best games without any problems, which makes it the most suitable choice for all professional streamers and gamers.
There is also an Intel Graphics 630 card integrated, and its speed is usually ranging somewhere from 3.60ghz to 5.0 ghz, which is a lot faster than most processors on the market nowadays.
Even though Intel claims that it is compatible only with Motherboards based on Intel 300 Series Chipsets, most gamers use it with motherboards from different brands, and it seems to work just fine this way too.
It can also be very hard to purchase your own one because this processor is very popular, and it tends to be sold out all the time, both online and in-store.
You should also make sure both your PC and graphics card are pretty new because this processor does not work well with outdated devices.
Related: Best CPU for Streaming on Twitch
What Motherboard Does Tsm Daequan Use?
ASUS ROG Strix X570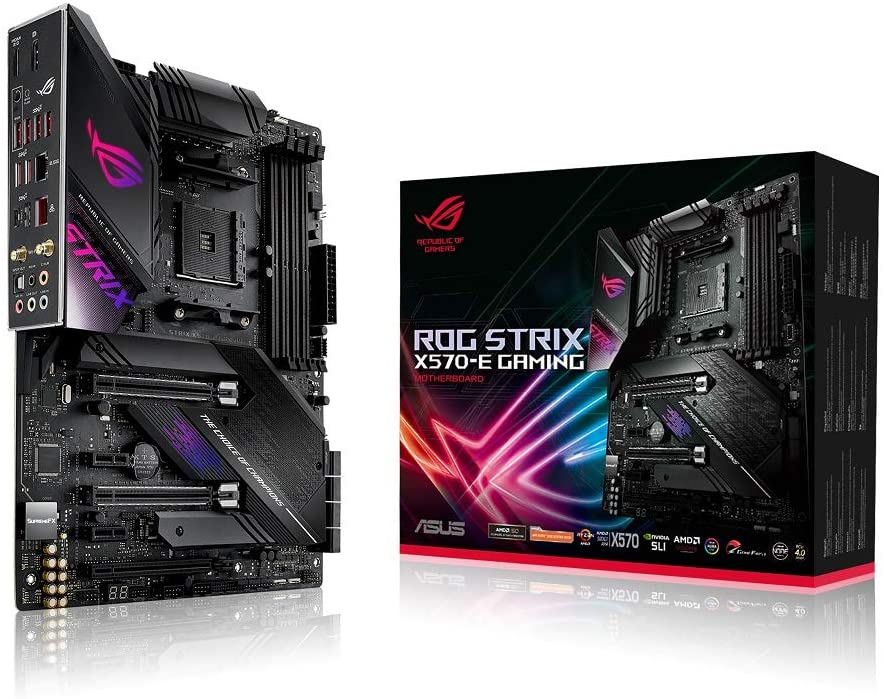 Daequan has been using the same motherboard throughout his whole career, and that is the ASUS ROG Strix X570 Gaming ATX motherboard.
This motherboard is very powerful, and it has an integrated cooler that allows you to stream for hours without feeling worried about whether your device will get overheated or not.
The device also has RGB lights, and you can choose the one that works for you the best and look the coolest on your streams, which is something all streamers really value.
It is also compatible with any PC you can find on the market these days, which makes it a great choice no matter what brand you are using.
You should also know that this one works great with the Intel processors too.
However, when installing it, you should make sure your OS is updated because if you have a version that is a bit outdated, the chances are that your motherboard will not be able to connect with it.
There is a good and precise guide on the ASUS website that will make this whole process a lot easier for you, and you will be provided with information about what OS you need and how you can install the motherboard on your device.
The best thing about this motherboard is probably the fact that it is very affordable because it is one of the rare ones that cost only 430 dollars and still manage to work perfectly, which really makes it worth the investment.
Related: Best Motherboard for Streaming – Top 9 Great Products
We are sorry that this post was not useful for you!
Let us improve this post!
Tell us how we can improve this post?