TimTheTatman is one of the streamers that has managed to become very popular both on Twitch and on Youtube by posting his gaming tactics and wins.
He is best known for being a loyal Fortnite play, but he streamers a variety of different games, too, so you can find whatever you like on his channels.
Tim is one of the rare streamers that has invested thousands of dollars into his setup from the start, and that is probably what provided him with that big of a success.
If you want to find out what kind of stream equipment Tim uses, go ahead and read this short guide! I'll show you the complete TimTheTatman streaming setup!
Post 15 of 18 in the Professional Setups
What Headset Does TimTheTatman Use?
Audio Technica ATH M50XBB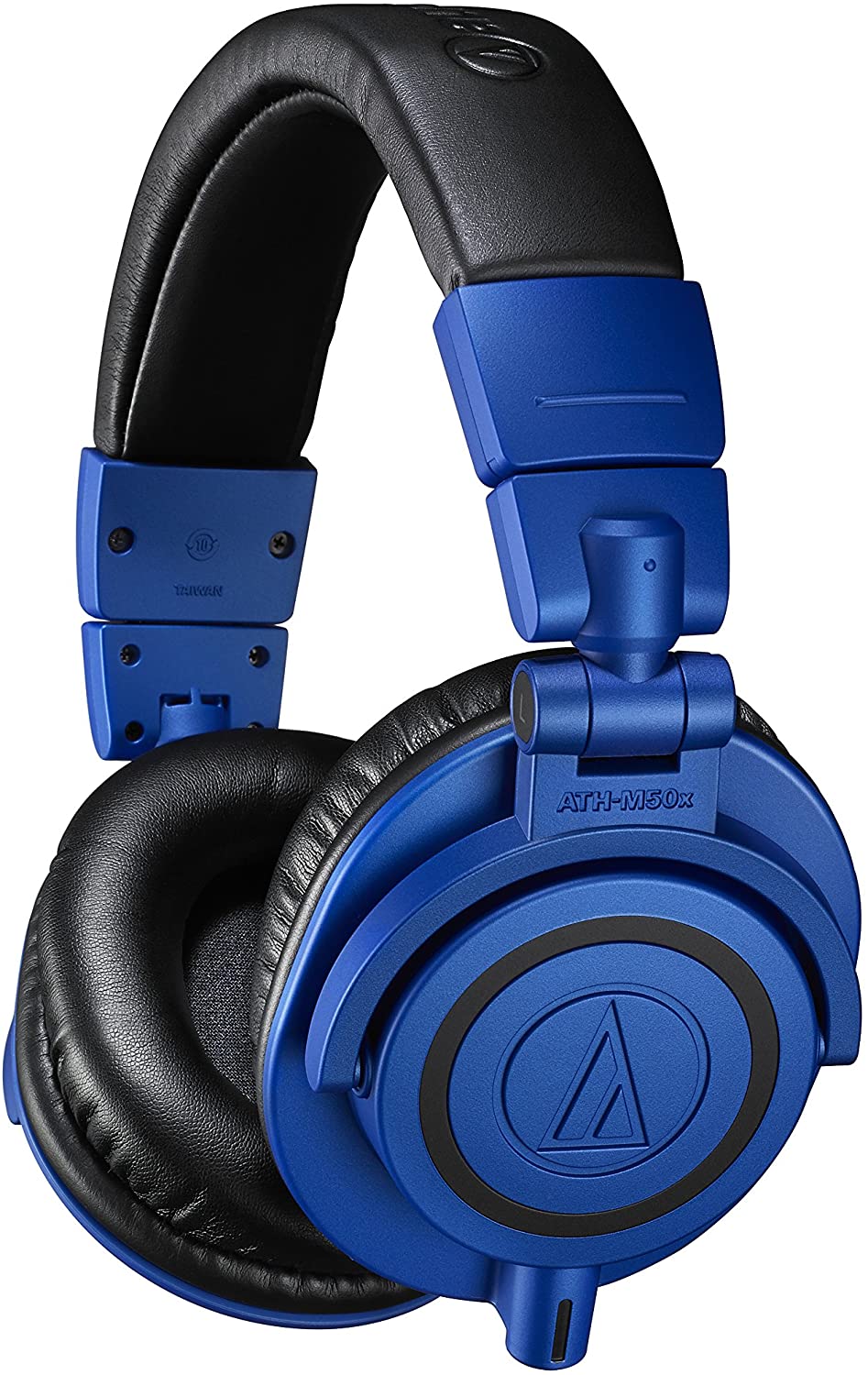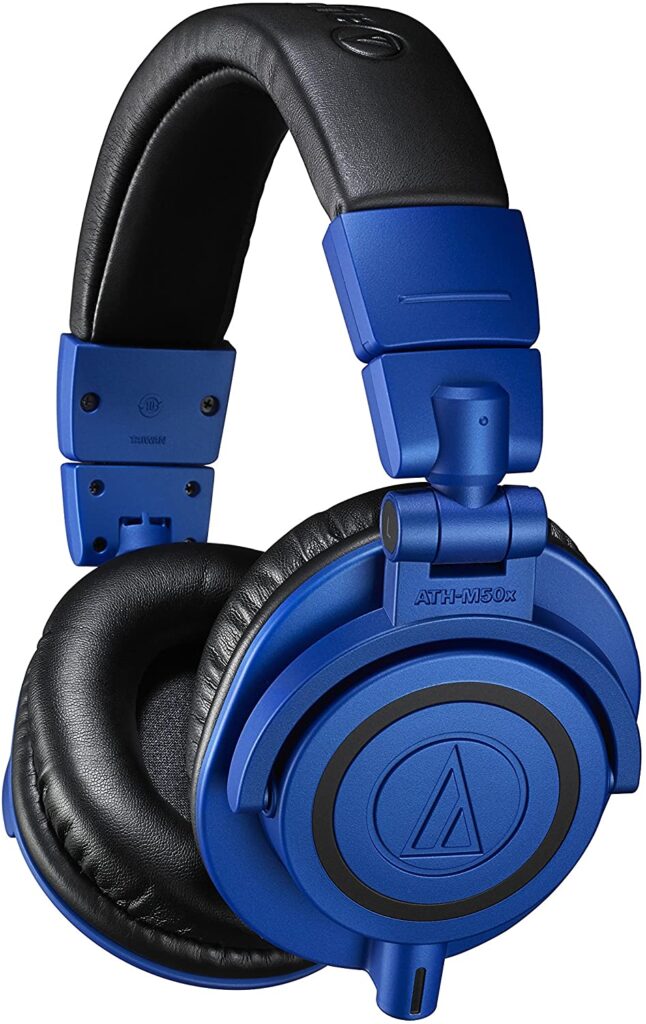 Tim uses the Audio Technica ATH M50XBB professional studio headphones from the limited edition, and you will see him using them in basically every video and stream.
This headset is considered to be one of the best headsets on the market, and all knowledgeable people in this field recommend investing in them,
They are made by audio engineers and audio reviewers who have several years of experience and know what type of sound is required for a high-quality video or stream.
Its frequency range is so extended that it can be considered one of the biggest on the market, and there is also an amazing bass response integrated into the headphones.
You will also receive the circumaural design contours that will help you completely isolate the sound in loud environments and focus only on your game.
Since it is designed by experts, this headset is also very comfortable, and its headband is designed from the softest materials that will make your ears feel relaxed even if you have had them on for several hours.
The ear cups can also move for 90 degrees, helping you adjust to the environment and really get invested in the game without thinking about whether you will break the headphones or not.
Its cable is also detachable, and once you have installed the headphones on your device, you will be able to use them through Bluetooth so that no cable will be needed.
For a price of 200 dollars, these are amazing headphones, and there are so many headsets that are way more expensive but do not have half features as this one.
However, users have complained about not connecting them to some of their devices, so you should check whether there are some potential problems with your device that may cause the headphones not to get installed.
Related: Best Headset for Streaming
What Keyboard Does TimTheTatman Use?
Razer Huntsman Elite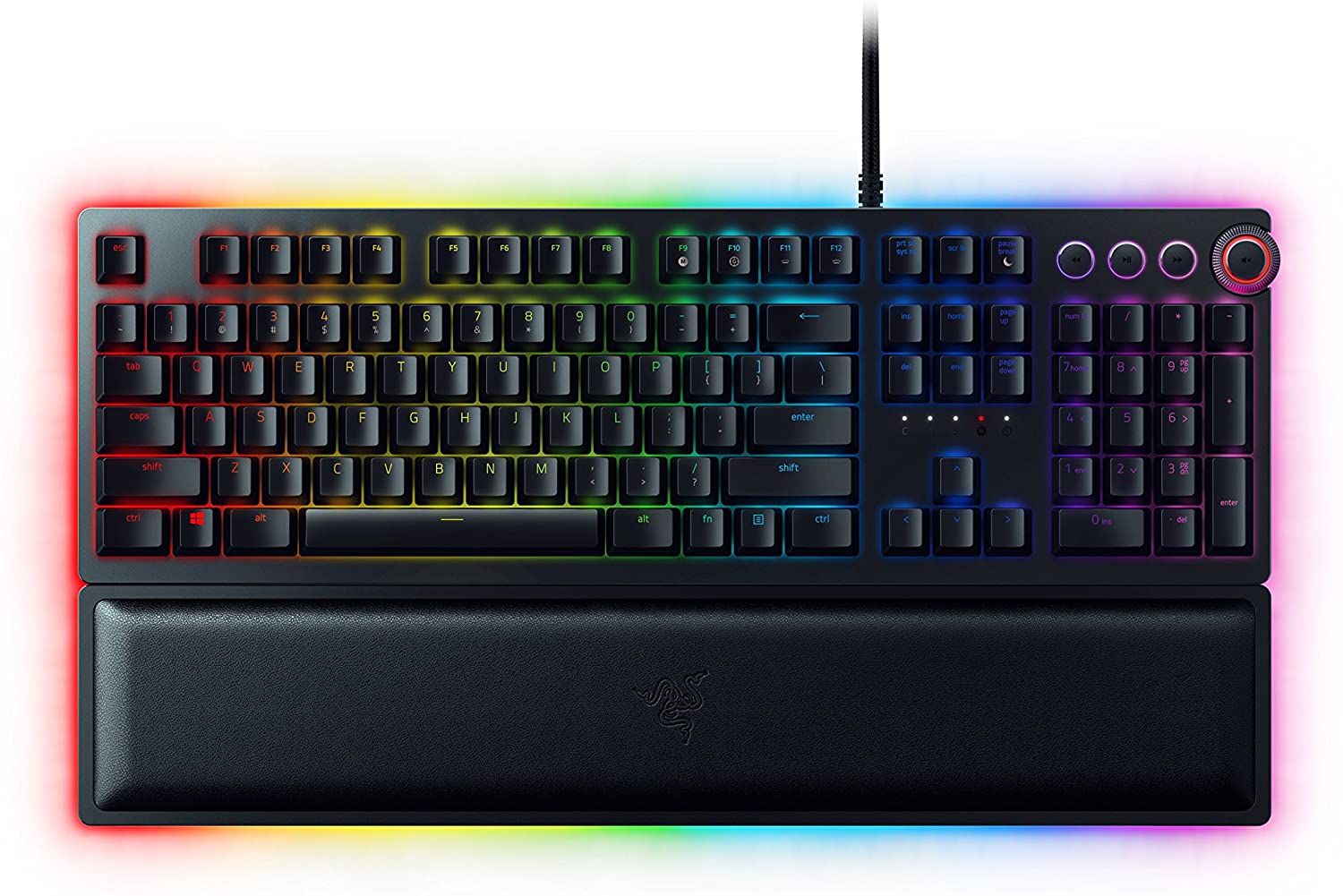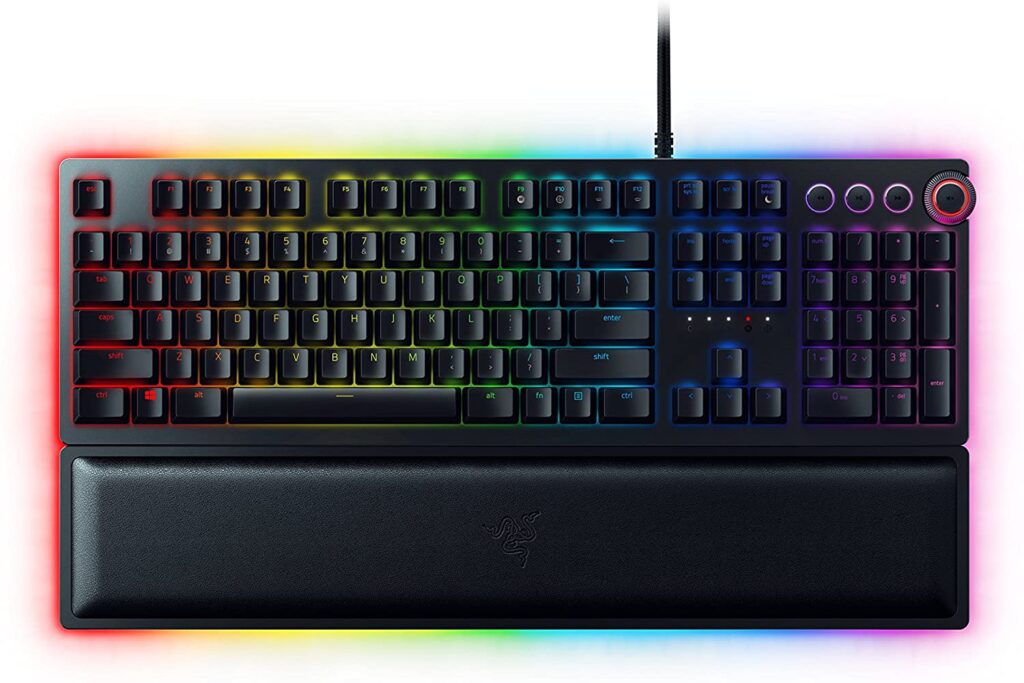 The Razer Huntsman Elite Gaming Keyboard is Tims's keyboard of choice, and this is one of the best and most keyboards in the gaming field.
This keyboard is known for having the fastest switches ever that work with just a slight touch of your finger which makes it one of the fastest keyboards on the market.
It basically registers the keypress at the speed of light, and it is 30 times more responsive than a regular gaming keyboard you can find on Amazon.
Once you start playing a game, this keyboard will completely sync with you, and it can basically predict your next click.
It also has RGB lighting that provides you with more than 16 million colors, but you can also choose the one you want to dominate on your keyboard all the time.
This keyboard is really of high quality because it is completely made from aluminum, and it is covered with a matte frame that will protect it from external effects.
Gamers also love it because it has a magnetic wrist rest made of leather that provides them with comfort while taking a break from the game.
One thing you may also like if you are a tech enthusiast is the option to remap the whole keyboard with their Razer Hypershift macro support technology.
You should also know this is one of the most enduring keyboards on the market, and it can support more than 100 million clicks within two years.
However, users complain that the keyboard tends to die a day or two after the two-year warranty expires, so you will basically need to buy a new one immediately because you will not be offered to repair the device or anything else.
Since it costs only 90 dollars, this is still a great option, and I believe that anyone who earns from streaming and gaming can afford to buy a new keyboard every two years.
Related: Best Quiet Gaming Keyboards for Streaming
What Mouse Does Tim TheTatman Use?
Razer Death Adder Elite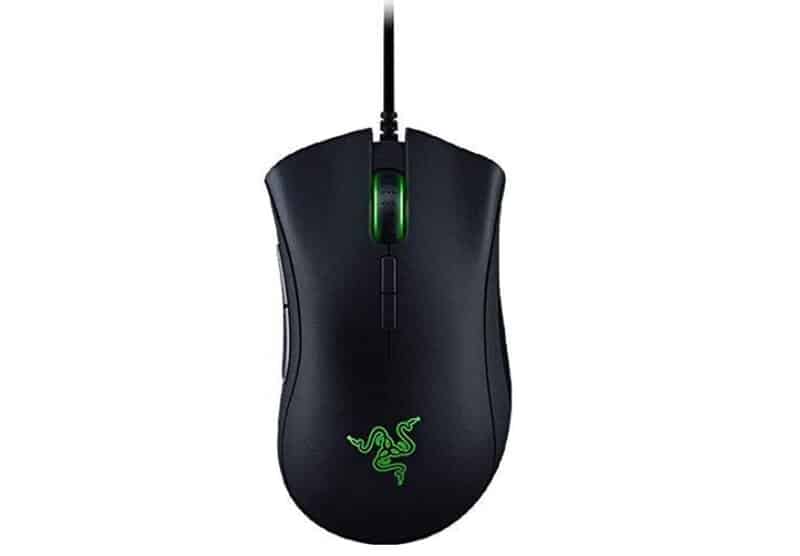 Razer Death Adder Elite Gaming Mouse has been Tims's preferred mouse for years now, and it is a great and affordable option for all gamers and streamers.
Even though most professionals overlook this device because it only costs 50 dollars, this is one of the mouses that has been on the market for years and still gets sold out all the time.
It has a highly precise 16 000 DPI optical sensor that adjusts to your gameplay in real-time and can be reprogrammed through DPI buttons.
This mouse also has RGB lighting, which may not be the thing you really want in a mouse, but it can look very cool on videos and streams.
There are 7 different programmable buttons that allow you to control the experience and the functions by remapping them.
You will also get an amazing scroll wheel that is so smooth that it will provide you with maximum accuracy.
This mouse also has a 2-year warranty, and the company guarantees that it can support up to 50 million clicks, which is accurate in most cases, according to users.
However, they complain that the installation process can be quite exhausting because you need to go through several settings and sync the mouse with your PC, game, and keyboard in order to start using it.
This is one of the best gaming mouses on the market, and you should definitely try it out even though it seems like it is a cheap and useless device.
Related: Best Lightest Gaming Mouse
What Microphone Does TimTheTatman Use?
Dynamic BP40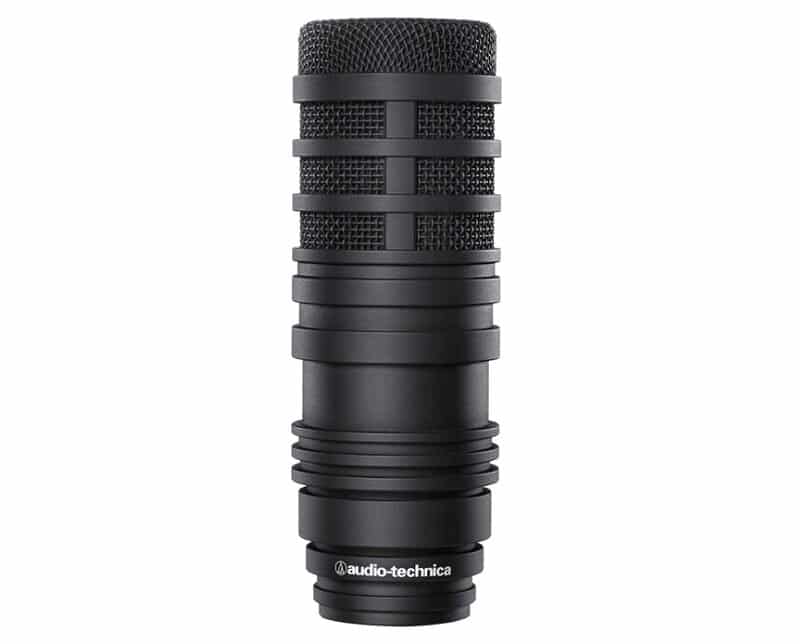 Tim loves Audio Technica devices, so he has been using their Dynamic BP40 microphone too.
This is a very simple microphone that has been launched by Audio Technica years ago, and it can be used for gaming, streaming, and filming youtube videos or podcasts.
Its frequencies are perfect for gaming, but you can also modify them easily just by clicking on some of the buttons on the mic.
It can reduce background noise or eliminate it completely, and you can also modify the depth and the tone of your voice.
You can be sure that the sound will be completely natural, and there will be no weird effects that can happen with some other mics.
At a price point of 140 dollars, this is a great microphone, and you can use it for a variety of different things.
However, you should be aware that it is very sensitive, so you will have to be careful while moving it because it tends to break easily.
Related: Best XLR Microphone for Streaming
What Monitor Does TimTheTatman Use?
Alienware 25 inch Gaming Monitor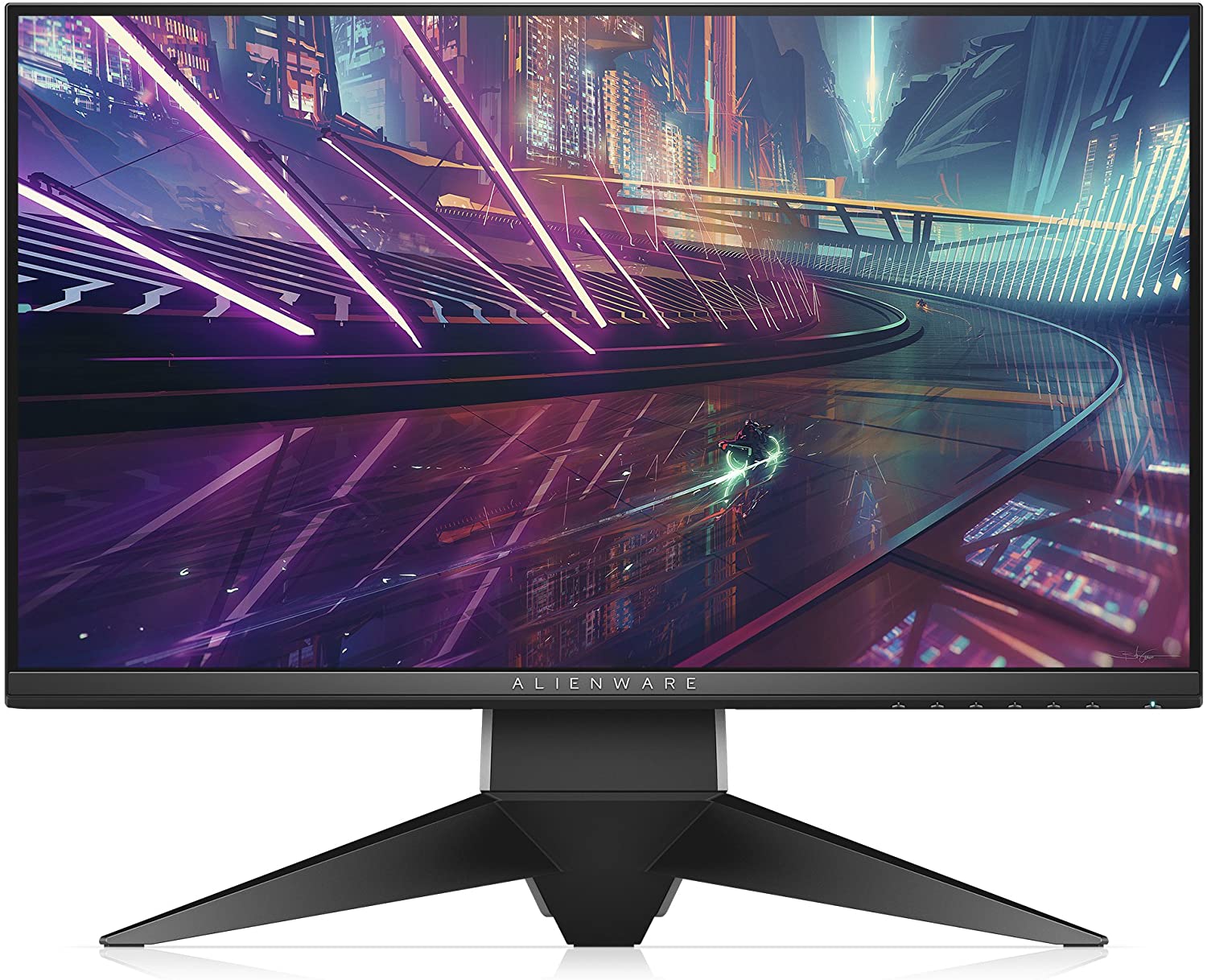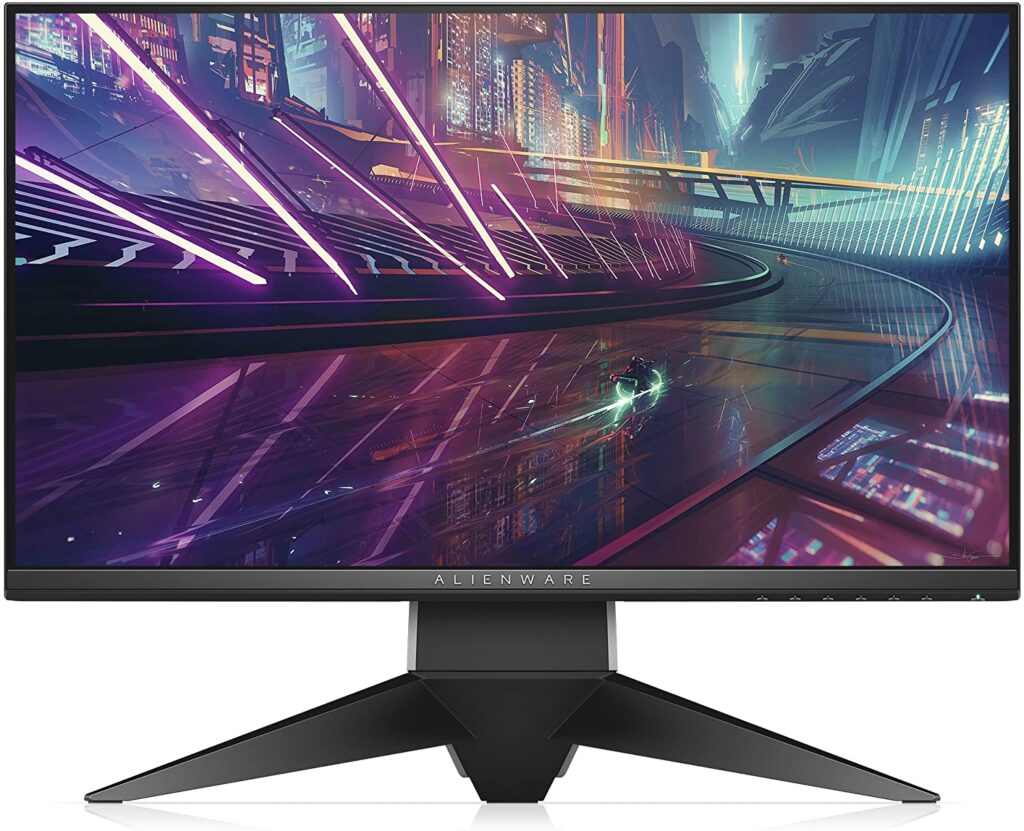 As you already know, Alienware monitors are definitely the most popular among gamers, and Tim, The Tat Man, has also been using the Alienware 25 inch Gaming Monitor for quite some time now.
This is a monitor made exclusively for gamers, and it has a 244hz refresh rate which is suitable for all the people who stream for hours.
Even though the graphics may not be that amazing, streamers choose this monitor because they value a fast and high FPS more than a completely perfect and clear picture.
It also has uses the NVIDIA G-SYNC display technology that completely eliminates screen tearing and minimizes all the Display stutters and potential input lag.
There is also a great on-screen Display technology made specifically for gaming and streaming and an adjustable stand that allows you to set up the monitor wherever and however you want.
The gaming performance with this monitor is incredibly smooth and flawless. You will probably forget about other monitors you have ever used. It also has a high frame rate, which is something you can't find on regular monitors.
The Alienware monitor also provides you with several connectivity options to do it through and USB upstream cable, DP cable, or a regular power cable.
Overall, people are pretty much satisfied with this device, and they claim that it is a lot better than most gaming monitors with similar specifications, so if you were wondering what is the best monitor according to professionals, this is something you should give a try.
Related: Best Streaming Monitor – Top 7 Products and Reviews
What Webcam Does TimTheTatman Use?
Panasonic LUMIX G7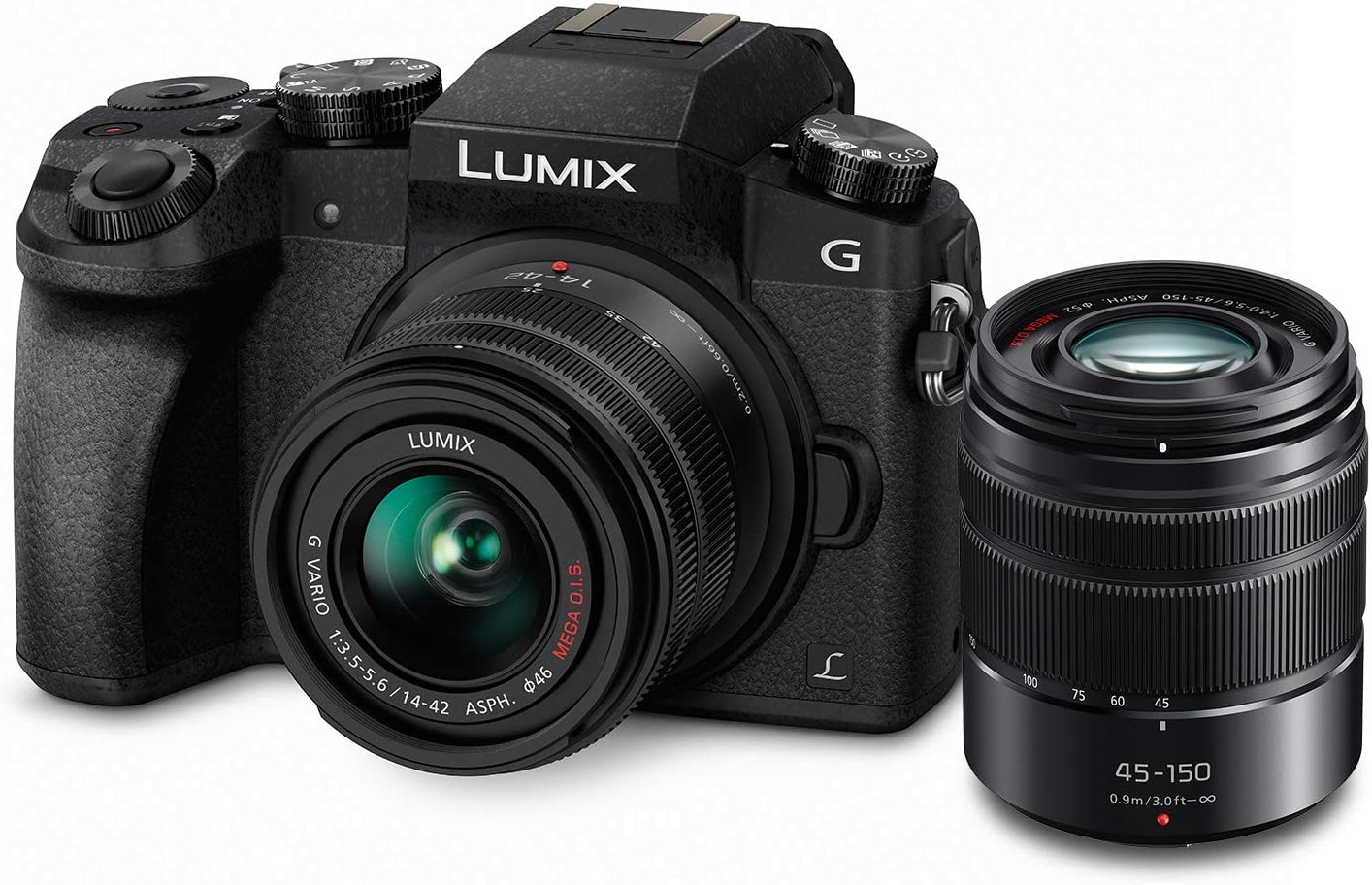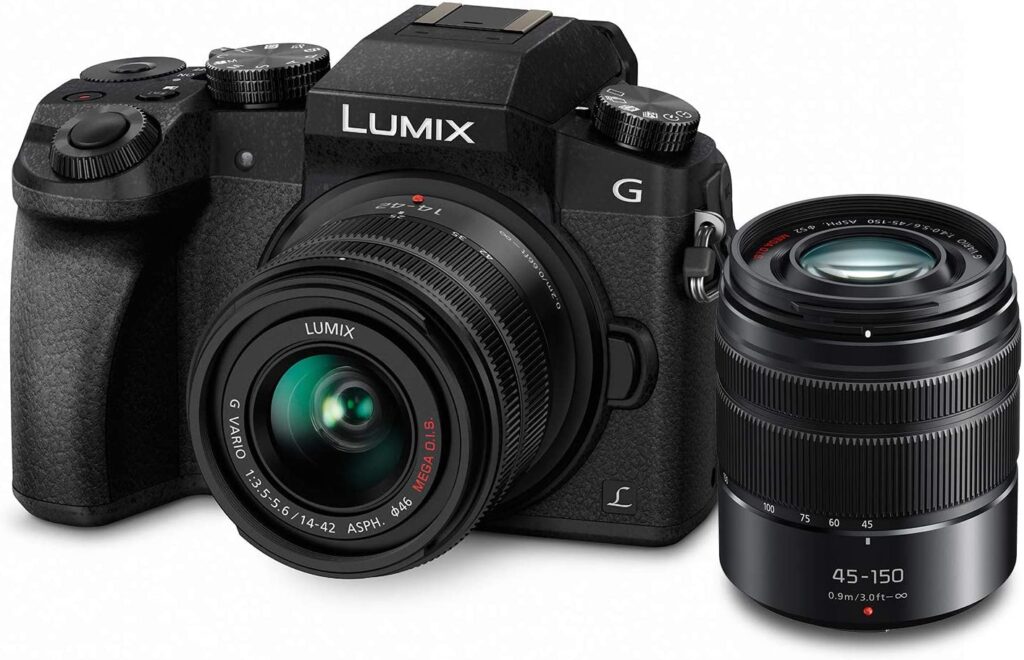 Since he wants his streams and videos to be flawless, Tim uses the Panasonic LUMIX G7 4K camera for streaming with a Mega OIS lens.
This is a high-quality professional camera that was not made exclusively for streaming or gaming, but it delivers a picture of such good quality that your stream will look impeccable.
It has a 16-megapixel mirrorless camera for streaming that adjusts itself to the surroundings and controls the contrast and the brightness in real-time.
This camera has a high dynamic range, and it has plenty of intuitive control that allows it to adjust the settings and modify all features by itself.
There are 6 buttons on the camera that allow you to control the whole experience and assign settings to the video you are filming at the moment.
Since this is a professional camera for photographers, it has more features regarding the photos, but it is still great for filming different types of videos.
However, I believe there are a lot more expensive webcams that can give you more control over your videos and also plenty more features.
This camera will cost you more than 600 dollars, and it still does not have that many video features that most cheaper streaming webcams do, so I recommend buying it only if you will use it for many different things, not exclusively for streaming or gaming.
Related: Best DSLR Camera for Streaming
What Graphics Card Does TimTheTatman Use?
EVGA GeForce RTX 3090 FTW3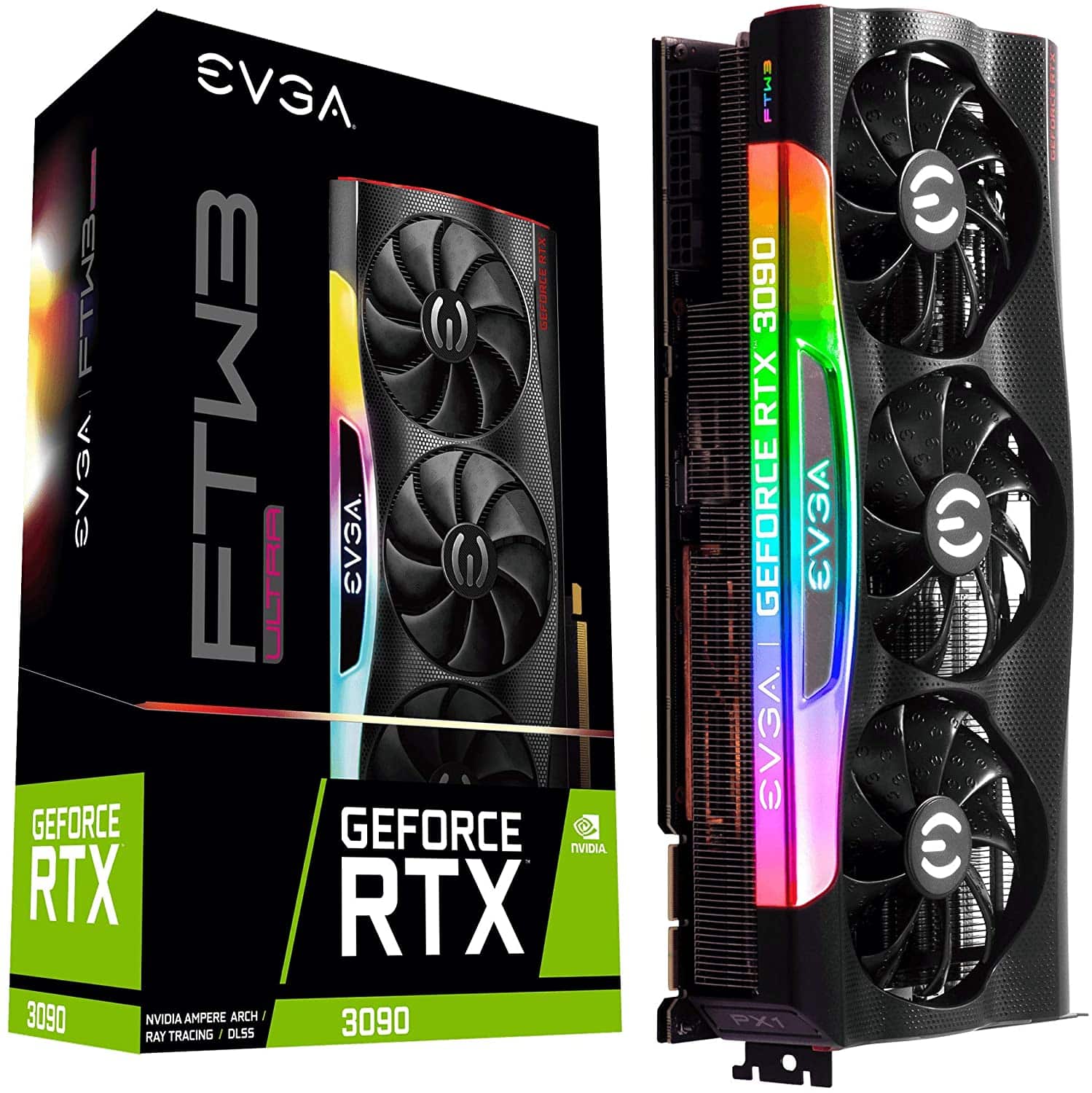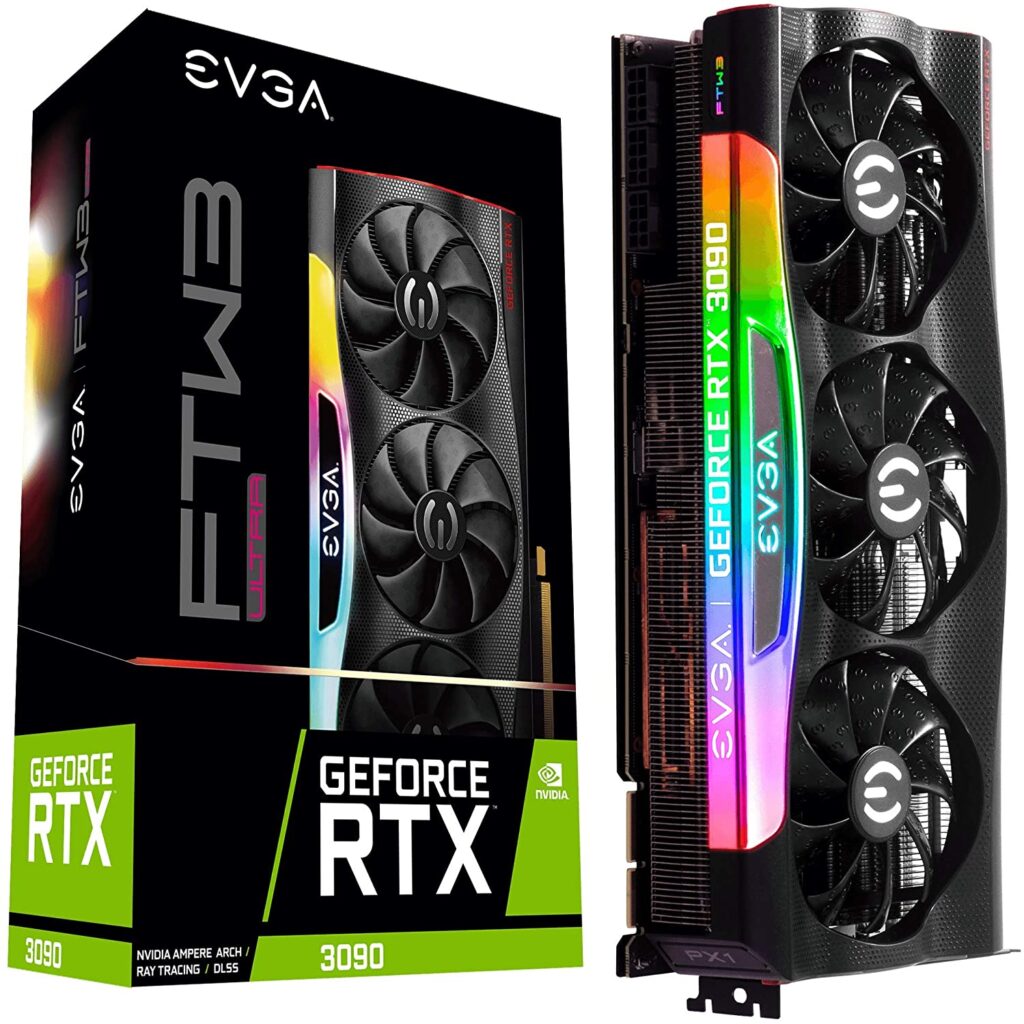 When it comes to the graphics card, Tim loves to spend a lot, and his choice is the EVGA GeForce RTX 3090 FTW3 ultra gaming graphics card.
This amazing graphics card has a red boost clock, and it operates on 1800 MHz which makes it faster than the ASUS ROG graphics card.
It is made specifically for gaming and streaming and provides you with real-time tracing in more than 50 different games, creating unbelievably realistic graphics.
All EVGA graphics cards are very adjustable, and they work with all types of PCs, which means you will not have to worry whether it will work successfully on yours or not.
Even though people complain how it is very hard to install it, there is a complete installation guide on their platform, and you can contact the EVGA customer support through email or phone whenever you want.
This graphics card is very fast, but it does not need a cooler, and it also works without producing any type of weird or loud sounds.
However, this is one of the most expensive graphics cards, and a new one will cost you around 4000 dollars, while the pre-owned ones are also never prices under 3000 dollars.
Since it is very expensive, only professional gamers and streamers opt for it, but you should know that this is a worthy investment if you are trying to build a career for yourself in the streaming industry.
The device also comes with a 3-year warranty which is a year longer than with most graphics cards on the market.
Related: Best GPU for Streaming
What Processor Does TimTheTatman Use?
Intel Core i9 9900K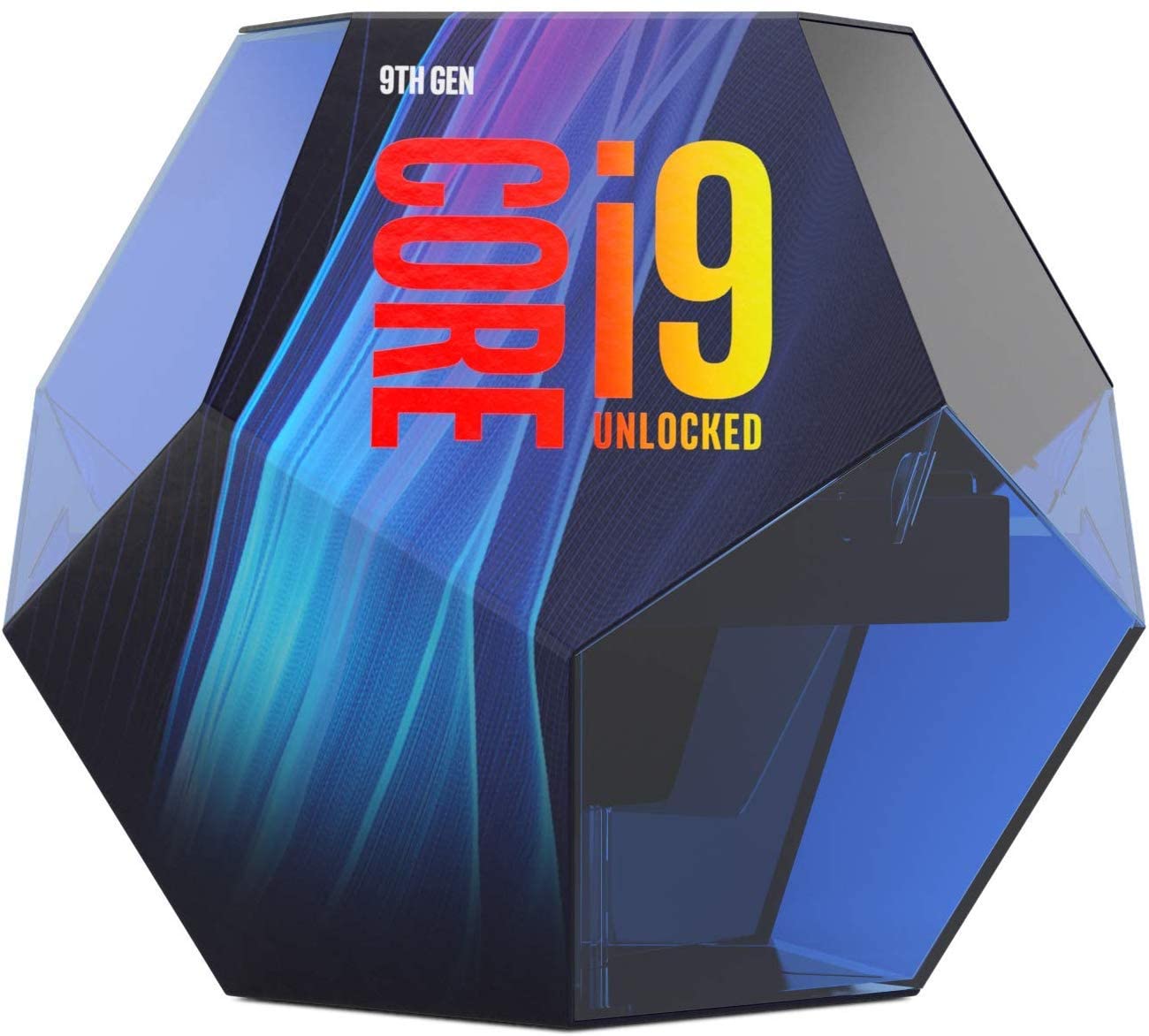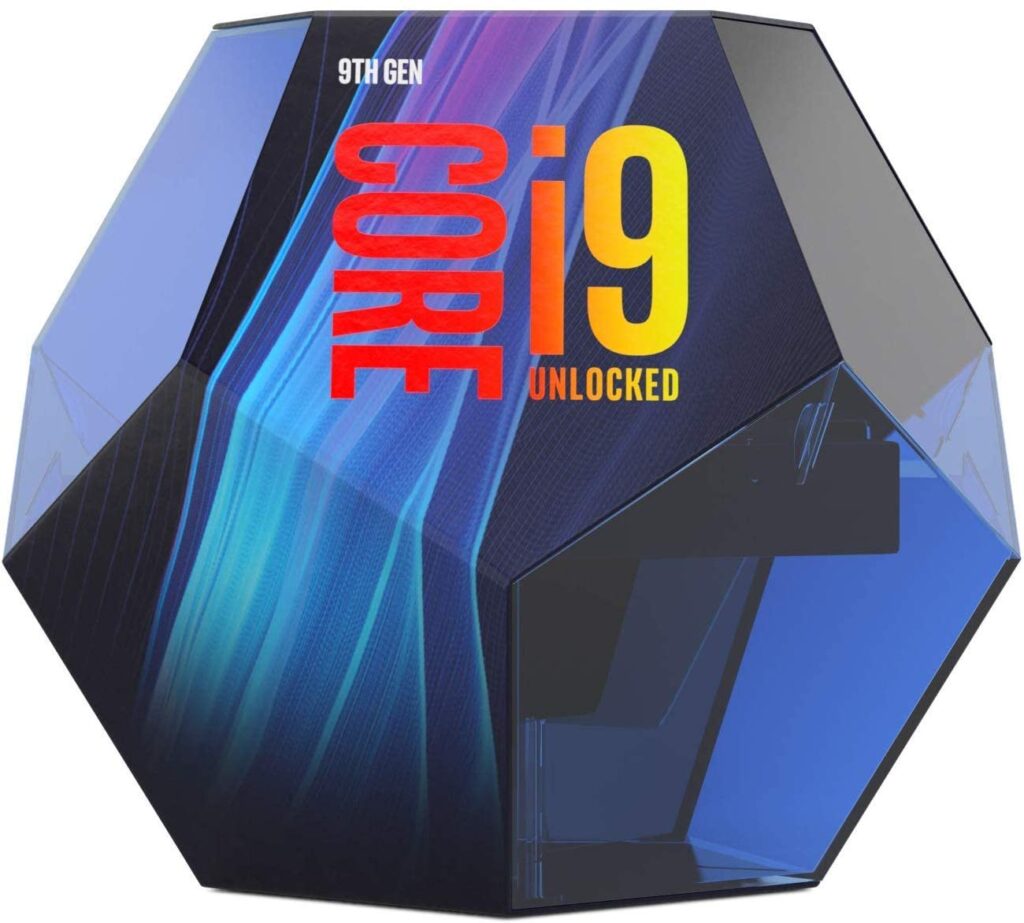 You have definitely heard about the Intel Core i9 9900K Desktop processor with 8 cores before, and Tim The Tat Man is also one of its loyal users.
This amazing processor has 8 cores and 16 threads that allow it to work without any problems making it the best choice for all professional gamers and streamers.
It has an Intel Graphics 630 card integrated, and its speed is usually ranging somewhere from 3.60ghz to 5.0 GHz, which is better than most processors.
However, Intel claims that it is compatible only with Motherboards based on Intel 300 Series Chipsets, so you are basically required to purchase this motherboard once you get this processor.
On the other hand, most users and also professional gamers combine with completely different motherboards, and it seems that it continues to work perfectly fine.
The other problem is that this processor can be very hard to get because it is sold out all the time, both in-store and on online retailers, so you really need to dig deep to find one for yourself or opt for a pre-owned one.
Related: Best CPU for Streaming on Twitch
What Motherboard Does TimTheTatman Use?
NZXT N7 Z370 ATX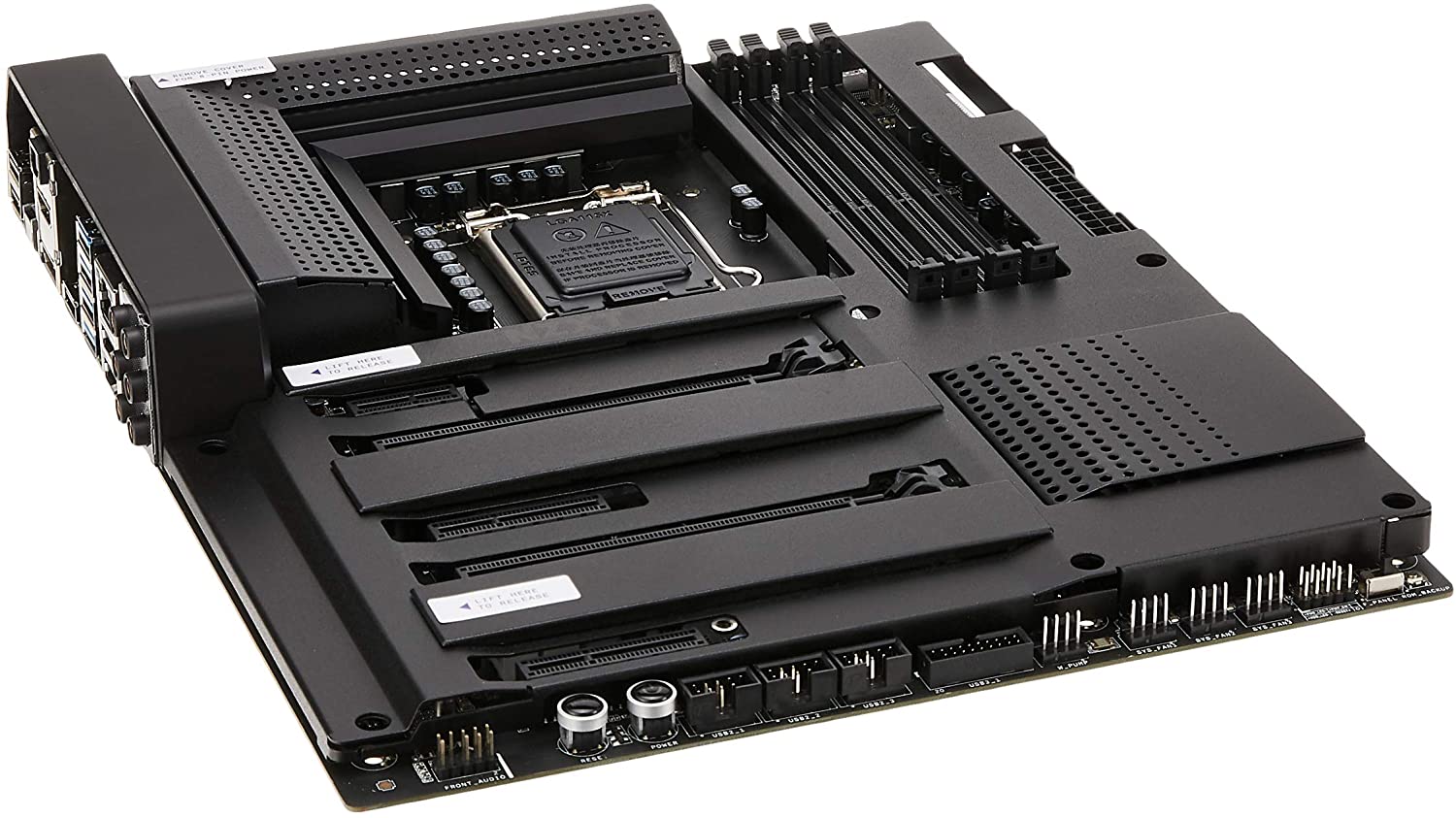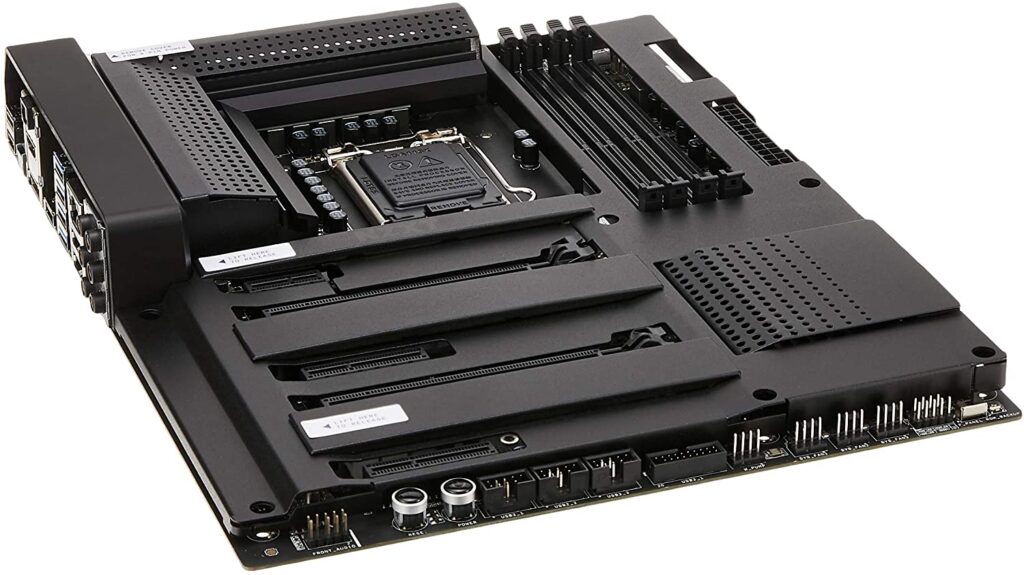 Tim The Tat Man has been using the NZXT N7 Z370 ATX motherboard even though he has an Intel processor, and it seems to be working completely fine.
This motherboard is fully matte, and it has a hard outer shell, so your device is completely secure with it.
It can also fit up to two graphics cards without any problems, which is something you don't find on all motherboards.
Unfortunately, this motherboard is not compatible with all PCs, so you should do a bit of research before you purchase it or test it out somewhere.
It will do a great job of protecting your device, and it also has RGB lights that will make it look cool, which is something you definitely want to show on your streams and videos.
This motherboard does a great job, but it is usually overlooked because NZXT is not that popular, and I believe this is one of the best devices you can find on the market, especially for this price.
The great advantage is also the fact that it works well with the Intel processor, so you will not have to spend money on their motherboard.
Related: Best Motherboard for Streaming
Join our Discord Group. Ask questions, team up with fellow streamers, share memes, and more!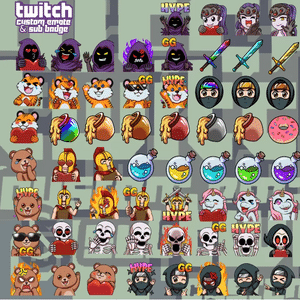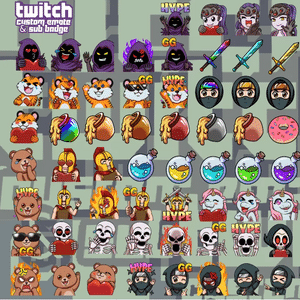 Claim for FREE:
FREE Emote PACKS
A book on growing your audience