Tom Cassel, better known as Syndicate, is a very popular streamer from England and his daily Twitch streams have thousands of views.
He has been in the gaming industry for a while some time and he is known as someone who does sincere reviews of all devices and opts only for the best ones on the market.
You can see his reviews on his Twitch or Youtube channel, where he also mentions the setup he uses and the best devices for gaming.
---
In case you were curious to find out what are some of his favorite streaming devices, then you are in the right place because we have his whole setup in one place. Let's start with short summary of Syndicate's streaming setup:
* Headphones: Logitech G Pro X
* Mouse: Razer Atheris
* Keyboard: Razer Black Widow
* Camera: Logitech BRIO Ultra
* Mic: Blue Microphones Mouse Microphone
* CPU: i9 9900K
* GPU: ASUS ROG STRIX GeForce 2080TI
* Motherboard: ASUS ROG Strix X570
---
Let's take a look at the complete Syndicate streaming setup one piece at a time!
Post 6 of 18 in the Professional Setups
What Headset Does Syndicate Use?
Logitech G Pro X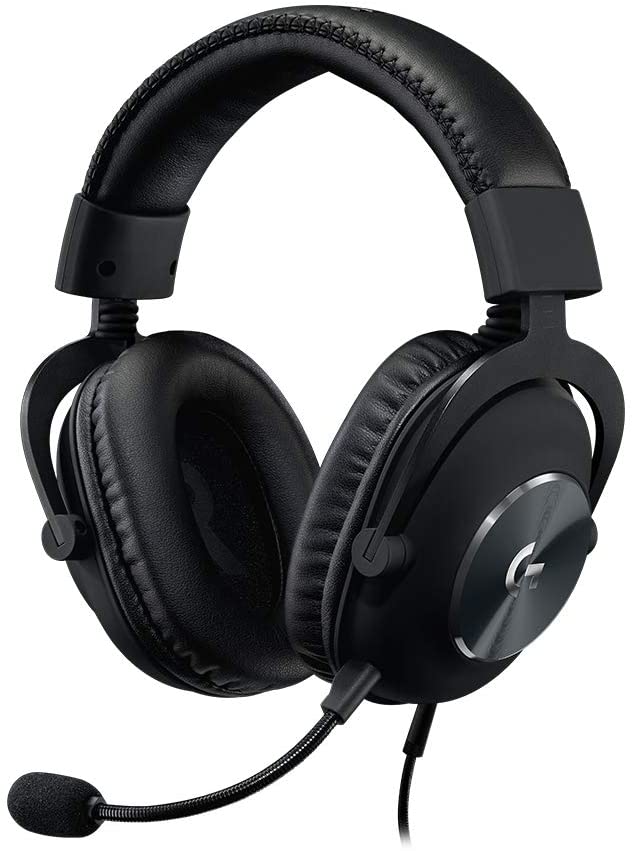 Syndicate loves Logitech products and has been using his Logitech G PRO gaming headset with Blue Voice Technology for the longest period of time because it provides him with the sound of premium quality and comfort at the same time.
This is an amazing gaming headset because it has both a noise reducer, a compressor, and a limiter that adjusts the experience for you in real-time.
These headphones provide him with a clearer and more natural sound and they will make your voice sound entirely normal in the stream like you weren't miles away from the person that is listening to you.
They are compatible with all PCs that have a USB external sound card and Logitech G HUB software and those are usually all the PCs you can find on the market these days.
It also comes with a mobile cable that has an inline mic that allows you to use the headset without the boom mic and still get the perfectly clear sound.
This headset for streaming also comes with a 2-year warranty so you can repair your headphones for free if something happens to them during this time.
Many gamers have been using these headphones for quite some time now and overall users claim these are some of the most comfortable headsets you can find on the market.
Unfortunately, they don't come with any sort of settings, and you will have to install them by yourself on your PC or XBOX by following the instructions on the Logitech website.
Related: Best Wireless Headset for Streaming
What Mouse Does Syndicate Use?
Razer Atheris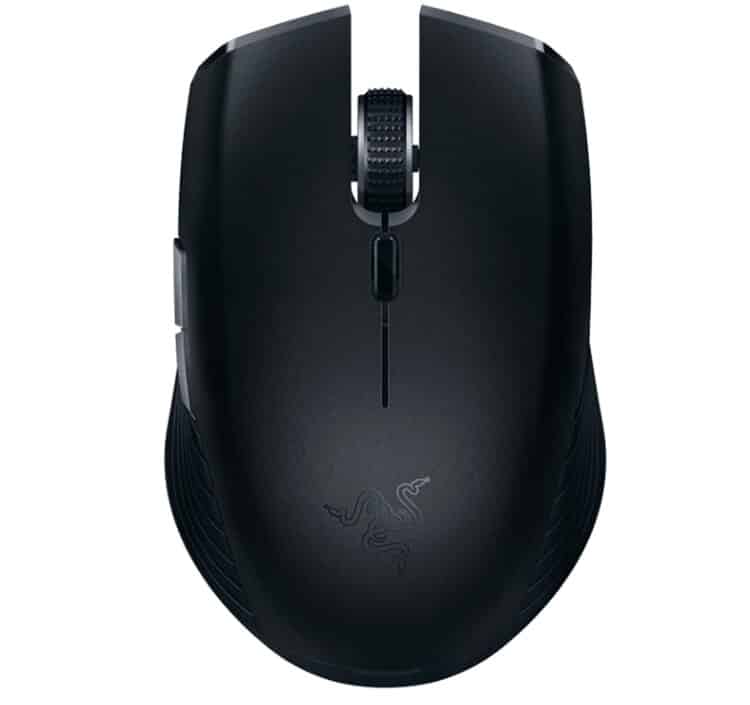 Syndicate has been using the Razer Atheris Ambidextrous Wireless mouse probably since the beginning of his streaming career and he seems to be very satisfied with it.
This mouse comes with an amazing optical sensor that is sensitive even to the slightest movement and allows you to easily slide through the game's interface or a webpage.
With just one charge your mouse will be able to work for more than 300 hours and it also supports AA batteries that can be swapped in order to make your battery last longer.
You can connect the mouse to your PC or laptop through Wifi or Bluetooth options and you can also transmit the data between these two devices with one simple click.
Its rubberized scrolling wheel is very precise and allows you to control everything in your gameplay with just one simple touch and you can be sure it will react to your command immediately.
Just like most gaming mouses this one also has 5 programmable side buttons that have several settings and features that can enhance your gaming performance and allow you to finish tasks with just one simple side click.
For 50 dollars, this is definitely one of the best gaming mouses on the market and I would recommend everyone to invest in it, even to professional gamers.
However, you should make sure your mouse is compatible with your PC because Razer devices tend to not be compatible with some older computers and laptops.
Related: Best Heaviest Gaming Mouse
What Keyboard Does Syndicate Use?
Razer Black Widow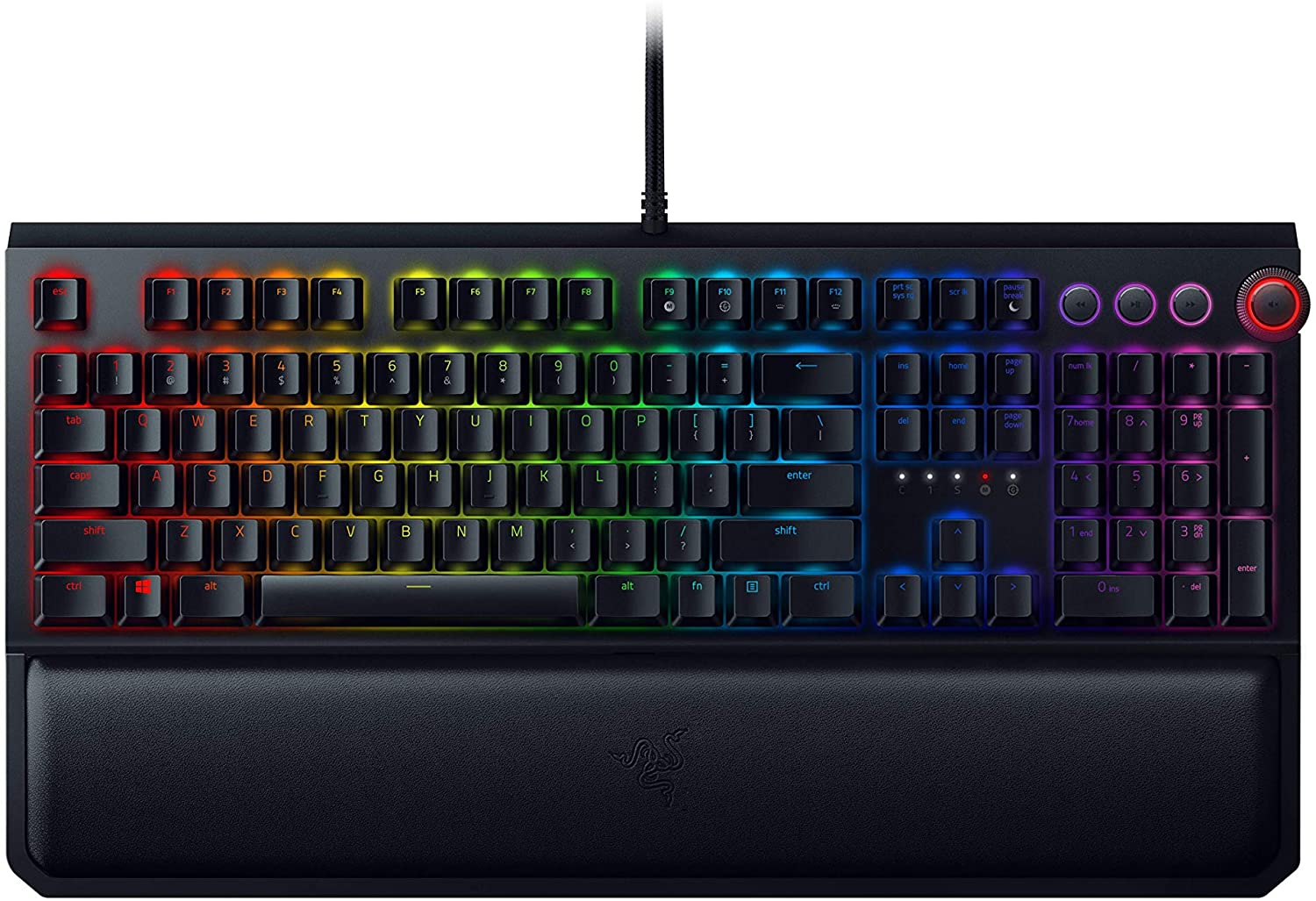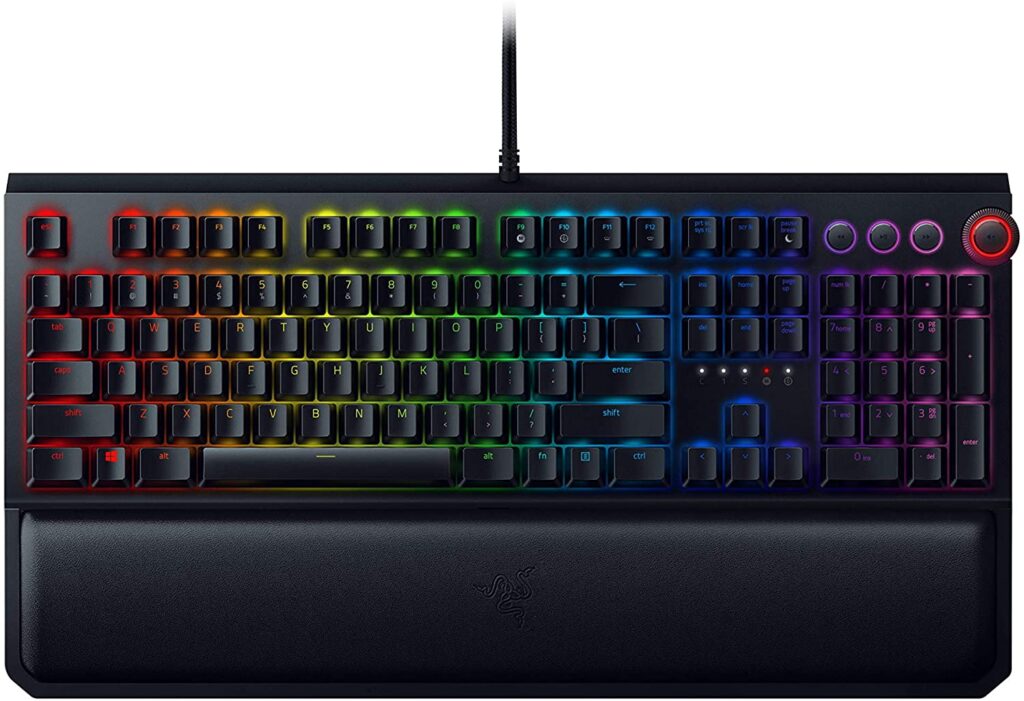 As a big fan of Razer devices, Syndicates also uses their Elite Mechanical gaming keyboard, Black Widow, with soft and extremely responsive mechanical switches.
If accuracy and precision are what you are seeking in a keyboard, then this is the right choice for you because its green key technology provides you with 100% precise experience and eliminates all potential typing mistakes you can make.
It is also a great choice for all gamers because it basically remembers your previous moves and can predict what you will do next with ease.
The Razer software allows it to fully sync with some of the most popular games on the market and it also has cool RGB lights that can be changed or modified with just one simple click on the special RGB button.
You also have the option to the remapping of the keyboard and create it the way it is easiest for you to navigate through it which is an option that some gamers really value.
Besides that, it also has a magnetic wrist rest that allows you to rest your hand in between the games and maximize the comfort and rest you get in these short periods.
Starting at 90 dollars, this is a pretty good and useful gaming keyboard and I believe it can be a great choice even for professional gamers.
However, like most Razer devices, this keyboard is also not compatible with all PCs and laptops on the market so you should check the compatibility before you decide to purchase it.
Related: Best Quiet Gaming Keyboards for Streaming
What Webcam Does Syndicate Use?
Logitech BRIO Ultra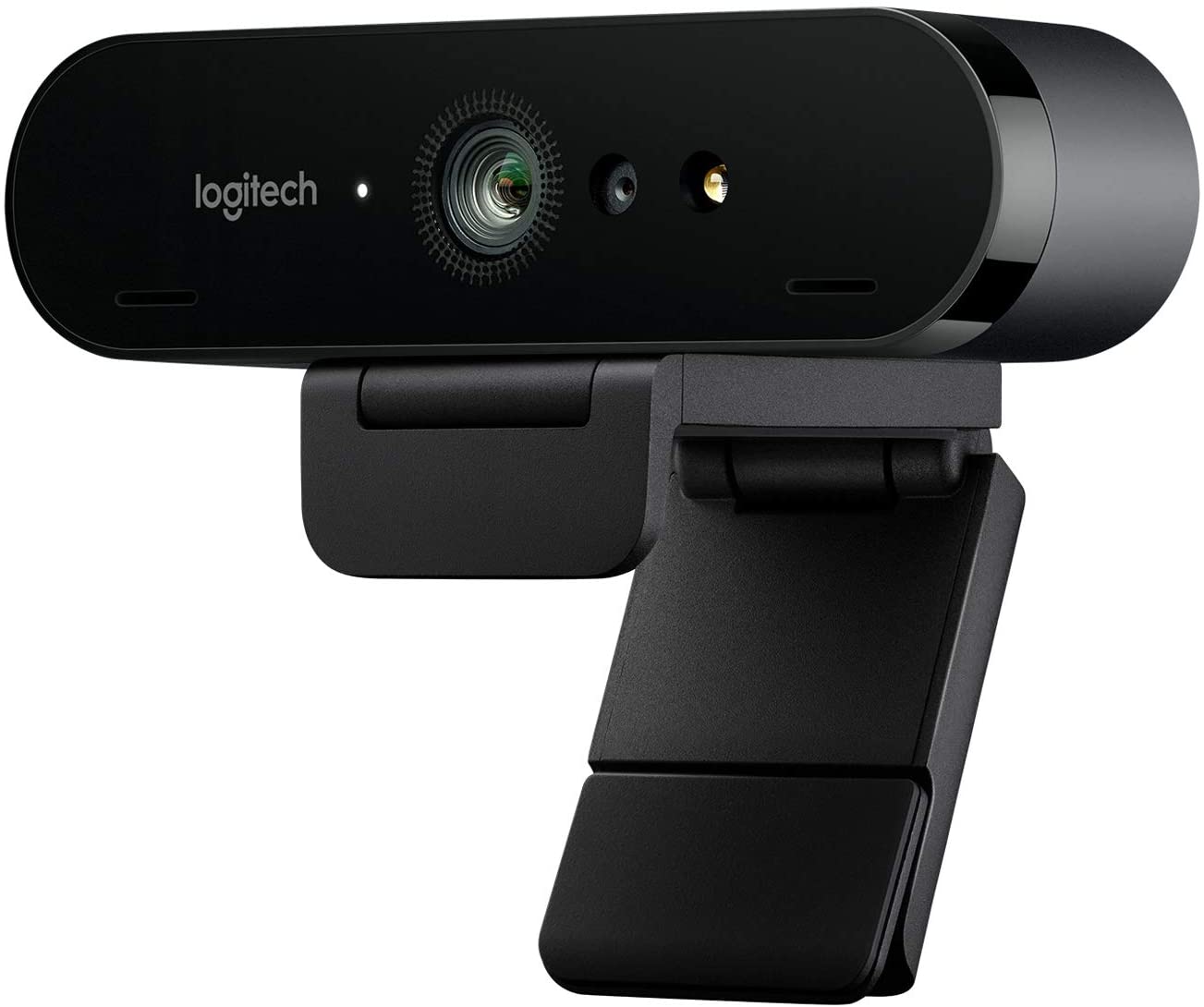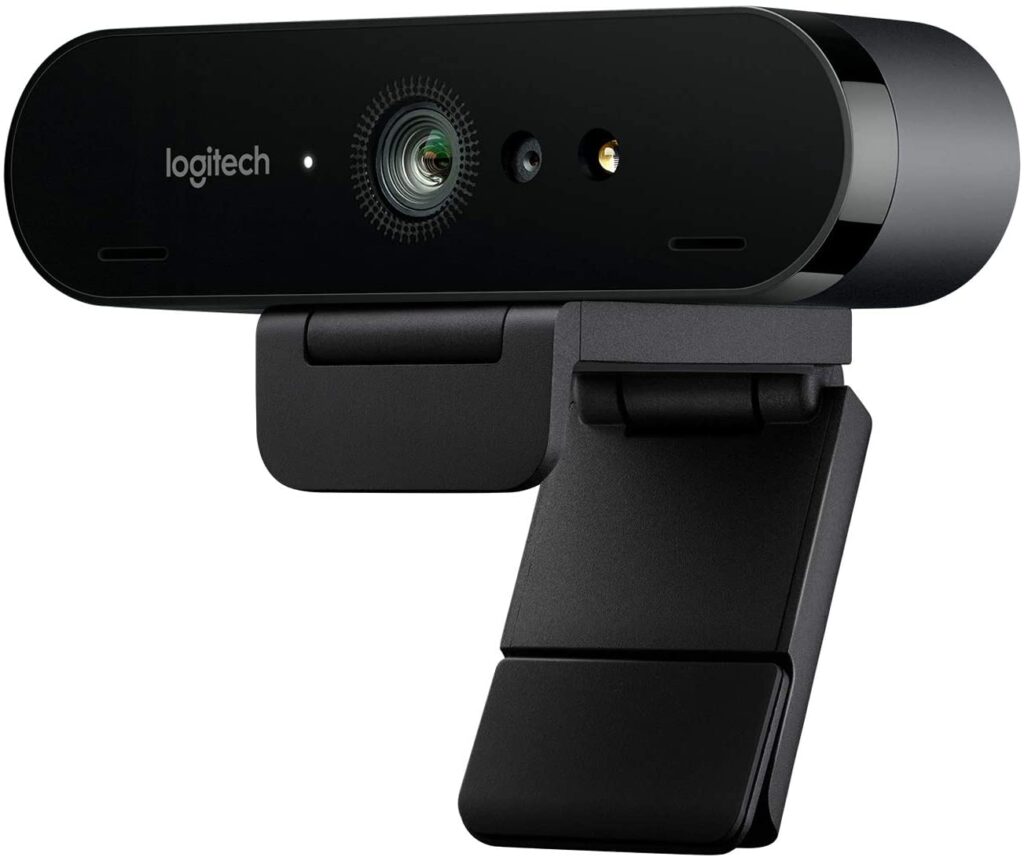 Logitech is the usual choice for webcam and Nickmercs has been loving the Logitech BRIO Ultra HD webcam for quite some time.
Even though this webcam was not made for gaming and streaming in the first place it became very popular in the gaming industry after some of the most popular streamers started using it.
This is the first Logitech camera that provides its users with a high-definition picture that starts at 4K which makes it the perfect option for everyone who streams their gameplay.
It also offers you to do a digital zoom in real-time, while playing the game and share even the smallest details with your loyal fans on Twitch or Mixer.
The webcam can easily connect to different streaming platforms and it has several side buttons that allow you to turn some features and options on and off throughout the game without leaving your server.
All of its users are very satisfied with it but you should know that it is one of the more expensive webcams since its starting price is somewhere around 200 dollars and it is rarely available, especially on online retailers like Amazon.
While I do recommend everyone who has the money to invest in it, Logitech has quite a few more affordable and equally good webcams so you should check them out too.
Related: Best Webcam for Streaming
What Microphone Does Syndicate Use?
Blue Microphones Mouse Microphone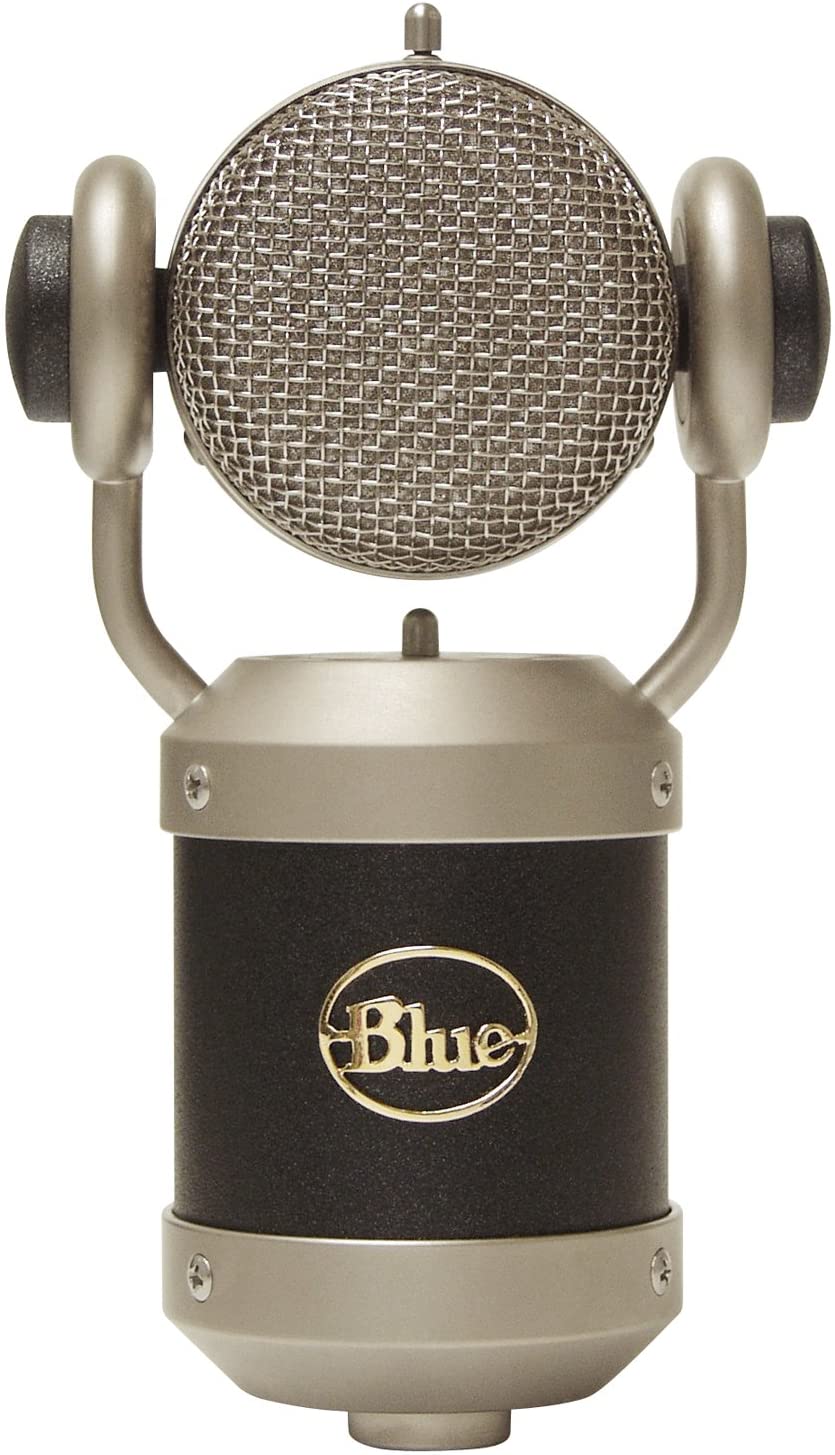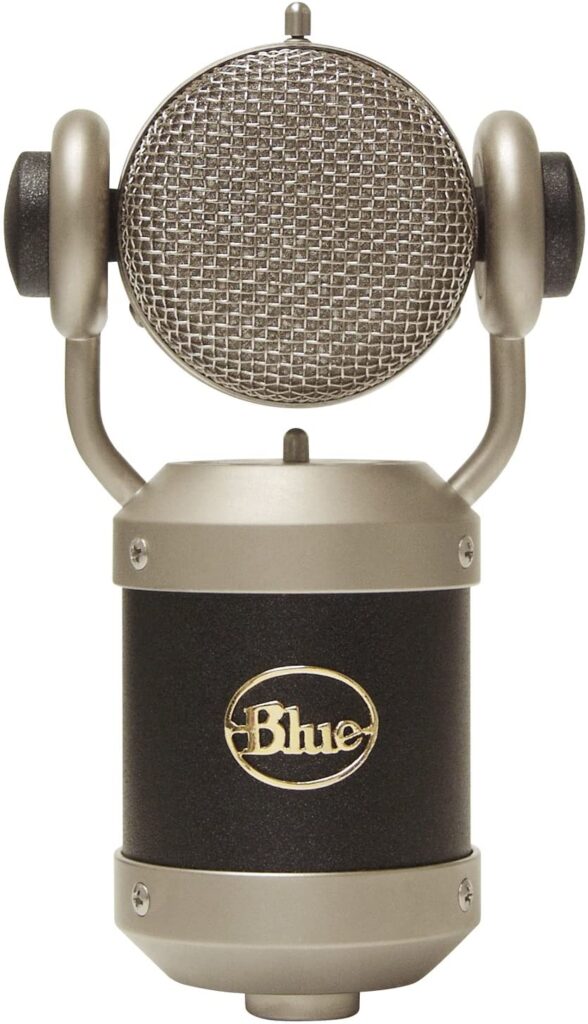 In case you were following Syndicates streams for some time now I believe his cool microphone has grabbed your attention.
He has been using the amazing Blue Microphones Mouse microphone with a hand-built diaphragm capsule that makes your voice sound very deep and provides you with a completely natural sound that is very pleasant to the ear.
Since it was made for podcasting in the first place, you can be sure your voice will pop out during the stream and everyone will be able to hear you clearly.
This is one of the best performing microphones on the market because it has an amplifier circuit that controls your voice and allows you to choose the tone of it through the settings menu.
It is a favorite among podcasters and people who do voiceovers because it gives you complete control over the tone of your voice and allows you to modify the sound and the background noise the way you want.
Even though it is priced at 230 dollars and is a lot more expensive than a regular gaming microphone, this device will be useful for a variety of different things and you will be guaranteed the sound of the first class, so I believe it is a really worthy investment, especially for professional gamers.
Related: Best Streaming Mic Under 100$
What Processor Does Syndicate Use?
Intel Core i9 9900K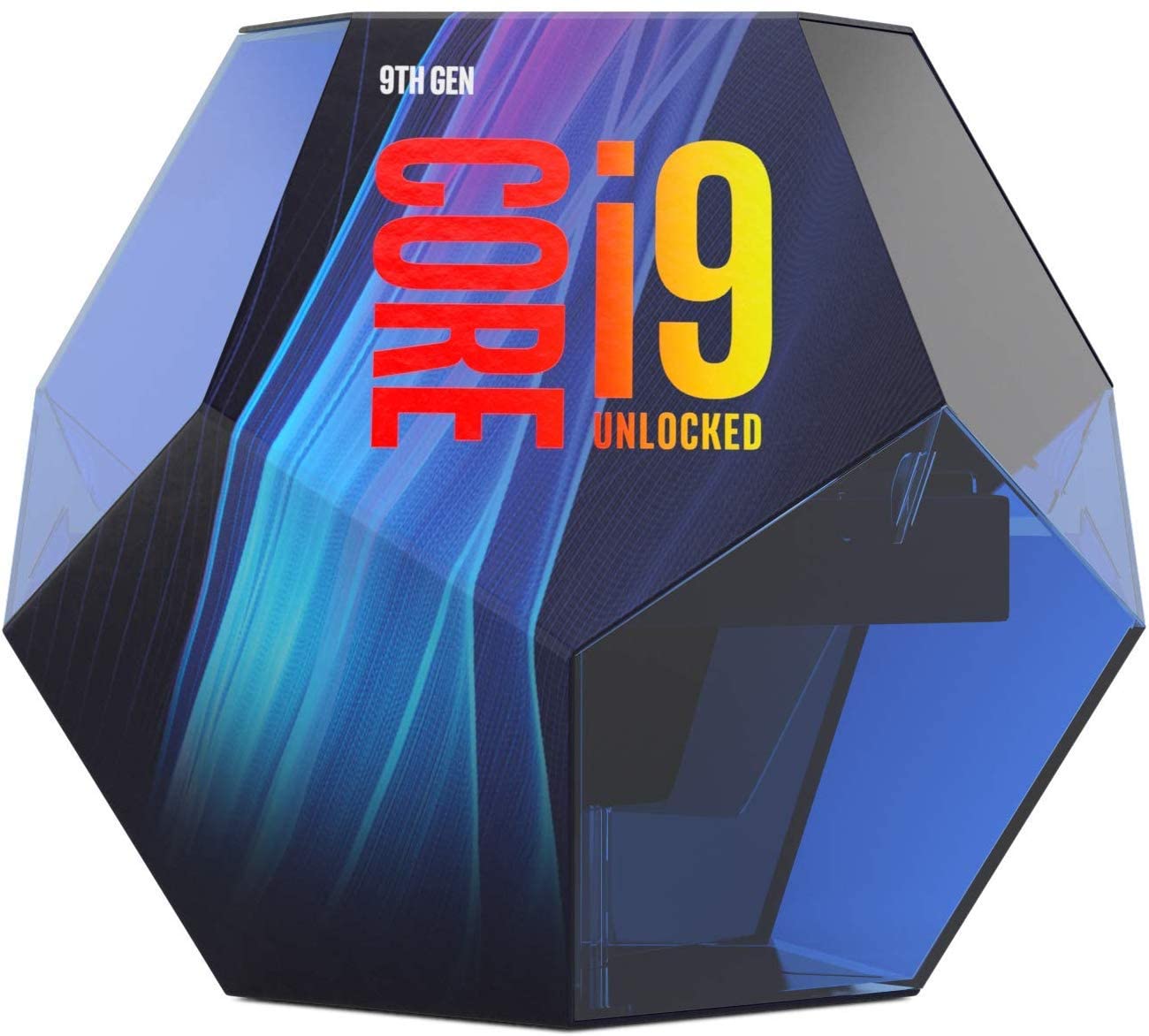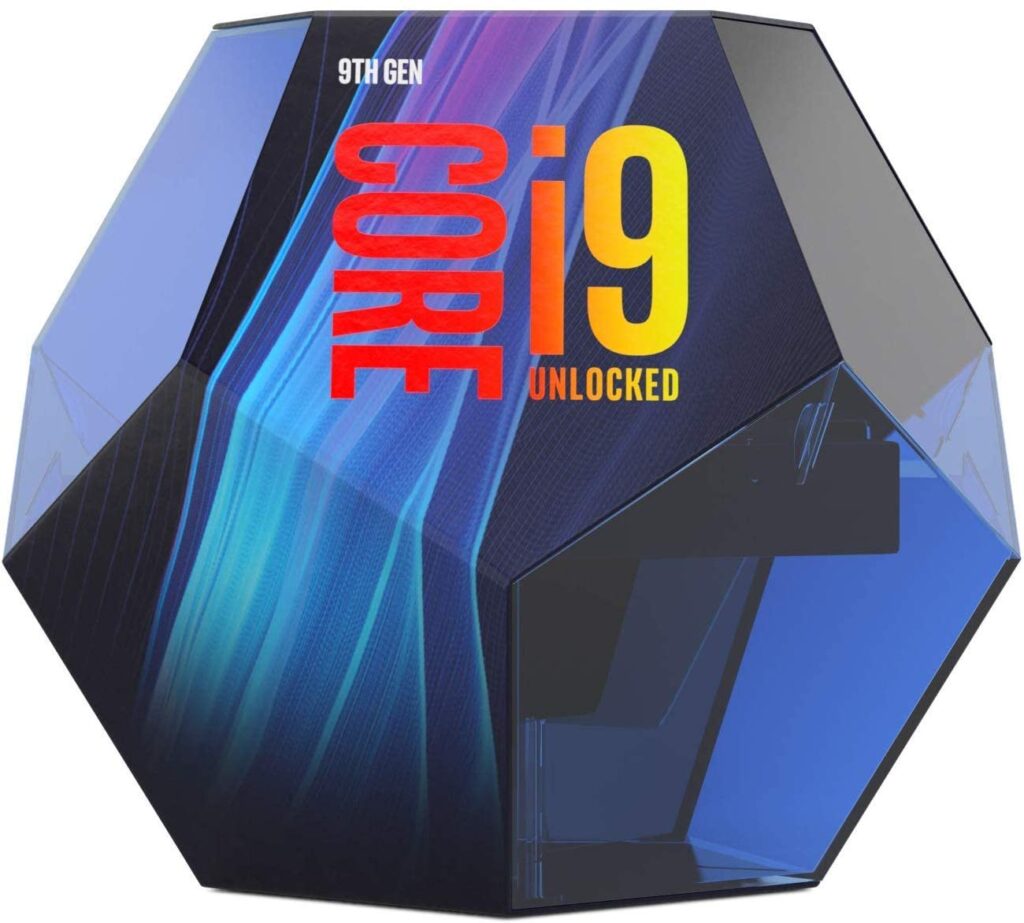 This Intel Core i9 9900K Desktop processor with 8 cores is definitely the most popular gaming processor on the market and you can be sure that Syndicate is a loyal user of this Intel processor.
The i9 99000 K processor has 8 fast cores and 16 threads that allow it to support some of the best games without any problems which makes it the most suitable choice for all professional streamers and gamers.
There is also an Intel Graphics 630 card integrated and its speed is usually ranging somewhere from 3.60ghz to 5.0 GHz which is a lot faster than most processors on the market nowadays.
Even though Intel claims that it is compatible only with Motherboards based on Intel 300 Series Chipsets, most gamers use it in combination with a motherboard from a completely different company and you can be sure it will work just fine this way too.
It can also be very hard to purchase your own one because this processor is very popular and it tends to be sold out all the time both online and in-store.
One thing I do advise you to be very careful with is the graphics cards you use with this processor because it can't support slow ones.
Related: Best CPU for Streaming on Twitch
What Graphics Cards Does Syndicate Use?
ASUS ROG STRIX GeForce 2080TI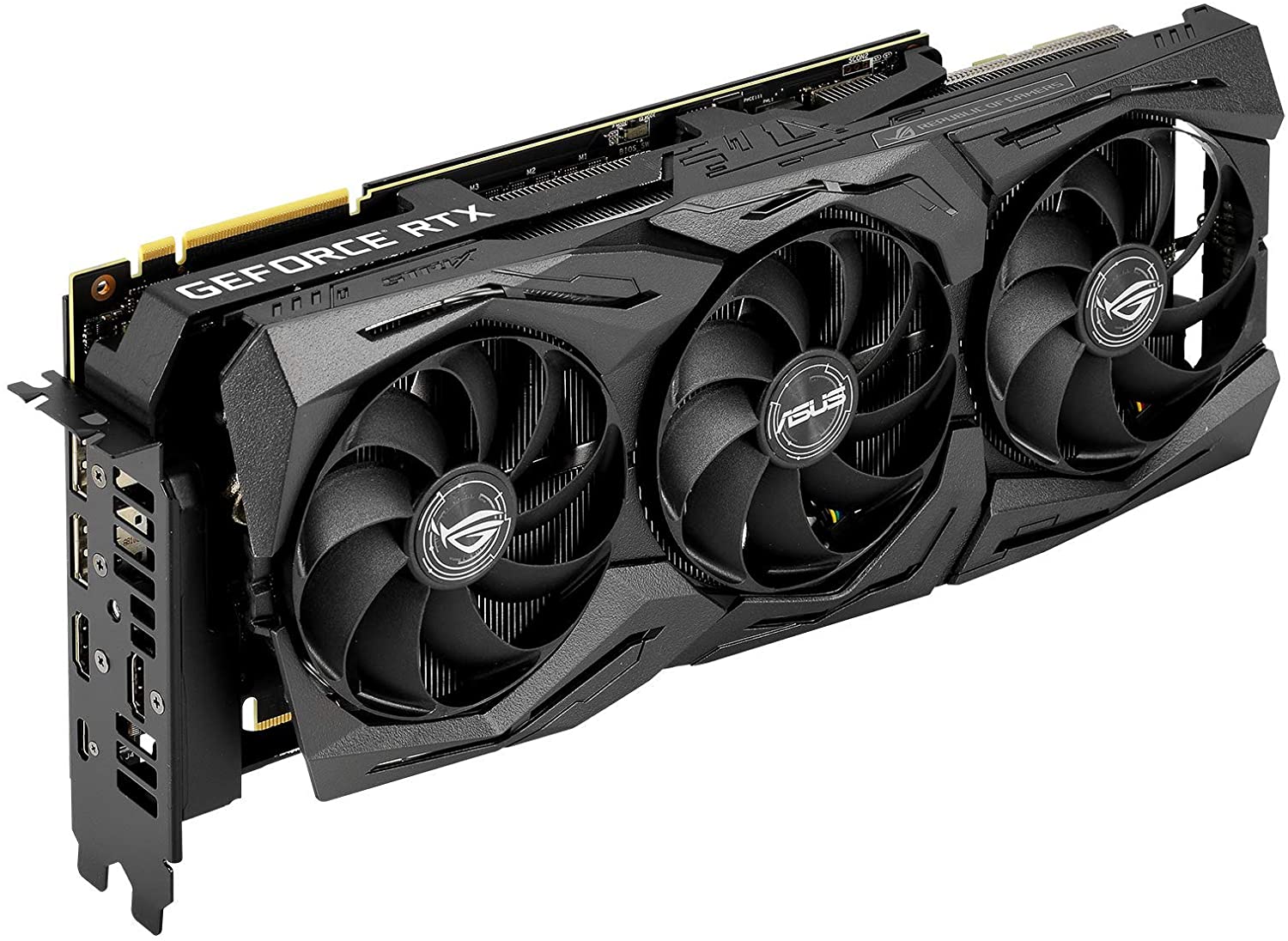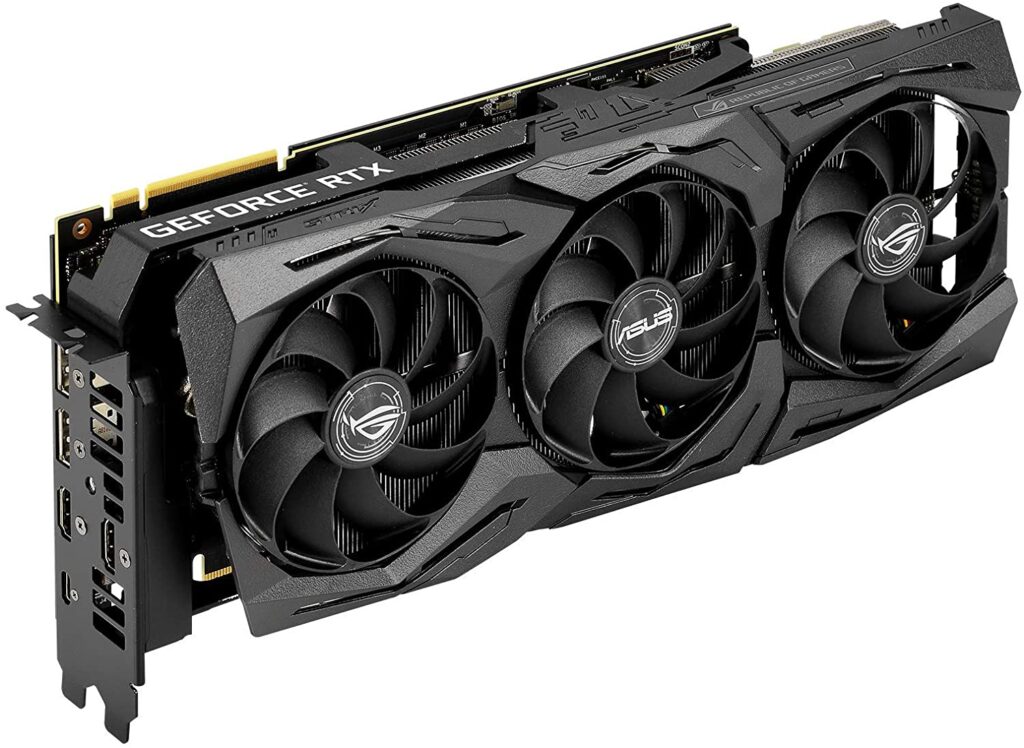 Syndicate has been using the ASUS ROG STRIX GeForce 2080TI graphics card, which is one of the strongest graphics cards that guarantee you a very fast and flawless experience.
This graphics card can support up to 4 monitors at the same time, and its GPU Tweak II makes monitoring performance and streaming in a real-time way easier, allowing you to connect with different streaming platforms like Twitch and Mixer.
You should know that you will need a really strong PC that can support this graphics card because it is really one of the best on the market and it requires a lot of space and very well made software in order to be able to work properly and provide you with a good image.
This graphics card will cost you around 2000 dollars, which is a regular price for most graphics cards on the market and I believe it is a great choice for professional gamers because it is made specifically for this niche.
Everyone claims it is one of the best graphics cards on the market so I believe you should give it a try too.
Related: Best GPU for Streaming – Top 7 Products and Reviews
What Motherboard Does Syndicate Use?
ASUS ROG Strix X570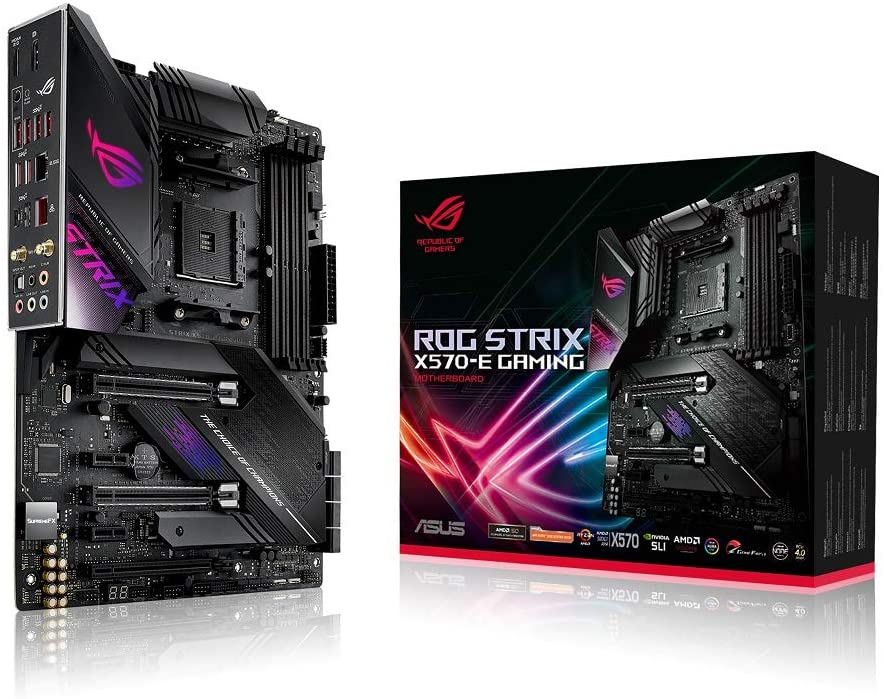 When it comes to motherboards, Syndicate has been using the same one from the beginning of his streaming career and that is the ASUS ROG Strix X570 Gaming ATX motherboard.
This motherboard is extremely powerful and it has comprehensive cooling which makes it a great choice for all streamers and gamers who tend to spend hours on their PCs playing games.
It also has RGB lights that make it very attractive on the stream and help you look more interesting to other people on the platform.
This motherboard is compatible with basically any PC you can find on the market these days and it also works well with the Intel processor too.
However, when installing it, you should make sure your OS is updated because if you have a version that is a bit outdated, chances are that your motherboard will not be able to connect with it.
You can also download the latest OS through their ASUS website which is a great option for those who do not know too much about things like this and have no idea what the latest OS for their PC is.
Overall, this is a pretty good motherboard that can be a great option for most professional gamers and streamers and it will cost you only 430 dollars which is a very small amount of money for a professional motherboard.
Related: Best Motherboard for Streaming – Top 9 Great Products
We are sorry that this post was not useful for you!
Let us improve this post!
Tell us how we can improve this post?