So you've set up your streaming equipment, started your Twitch streaming career, and sometime later you've seen your content attract viewers. What's next?
Well, because building your Twitch community isn't just about what type of content you stream, but also how you present the channel as a type of brand so that your subscribers can feel like they're part of your journey.
One way to make your Twitch page look good is to make your own Twitch sub badges and so today we've compiled a list of the 10 best Twitch sub badge makers you can use for your channel.
Post 8 of 17 in the Graphics
Best Free and Premium Sub Badge Makers in Video Form
Audio (podcast) form for those of you on the go
1. Own3D Twitch Sub Badges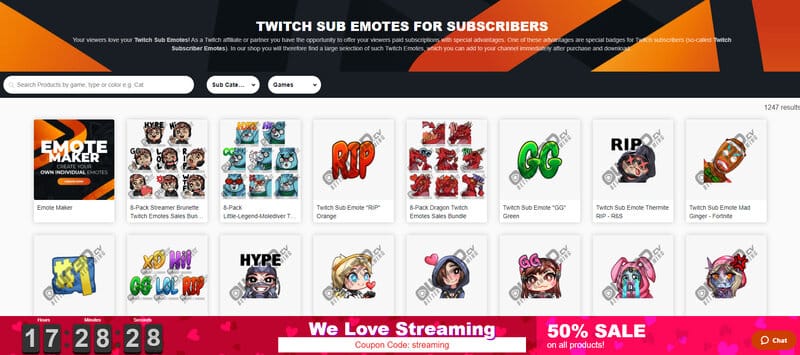 *Use code STREAMMENTOR for 50% discount*
One of the most popular sites where you can create your custom Twitch badges is called Own3D. Alongside making streaming outlines, Own3D is the perfect place where you can customize everything from overlays, panels, alerts, emotes, banners, and of course, sub badges.
With excellent quality designs and plenty of customization, you can create your perfect Twitch sub badges in a matter of minutes, and not only that but there's no waiting for a designer to finish what you've started. You just need to get approval from Twitch that your badges are appropriate for streaming.
What's great is that the site has great customer support that'll guide you through your badge-making process. You can use the browser to search up sub badge ideas by keywords and customize the templates using 25 billion combinations.
The badges are all the right proportions for Twitch – 28×28, 56×56, and 112×112. They also come in the simplest PNG format which is the standard for Twitch.
You can even make badges for how long someone has been subscribed, so new subscribers will have different badges from the ones that have been subscribed to you for a long time. This is possible by getting the 11 badge pack making it visible who has just jumped on your streaming train, and who is a long-time passenger.
Price-wise, Own3D isn't the cheapest Twitch sun badge maker which might not appeal to streamers just starting out, but just know that if you opt for Own3D, you're getting your money's worth because of the premium badge quality. And it's not only badges, there are a lot of useful features a streamer could use!
2. Kudos.tv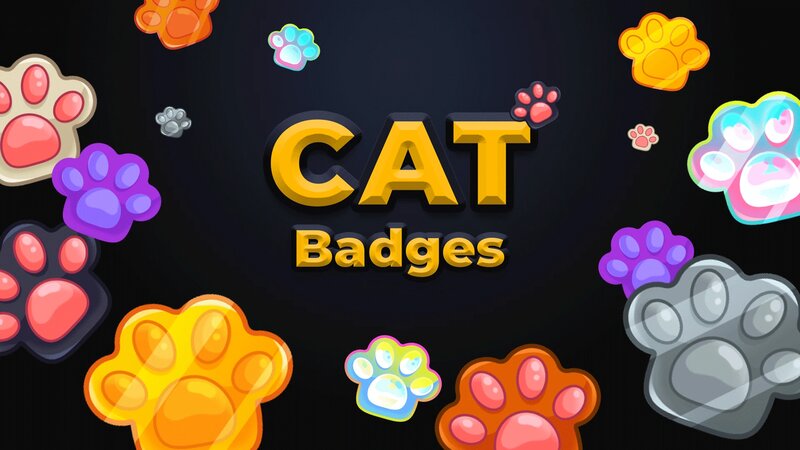 kudos.tv is an online store with design assets for streamers that use Twitch, Youtube, Facebook, or Trovo. While their main focus is premade stream packages they also offer a range of Twitch emotes and loyalty badges.
Their bundles come in packs from 6 to 12 designs, 3 ready-to-use color variations, and all needed image sizes for platforms such as Twitch, Youtube, Facebook, and Discord. Also, there are customizable .PSD files that allow you to change the size, colors, and details of each element of the badge or emote to your taste.
Their packs are usually priced from $8 to $12 but you can get one for half the price when there's a sale.
3. Fiverr Sub Badges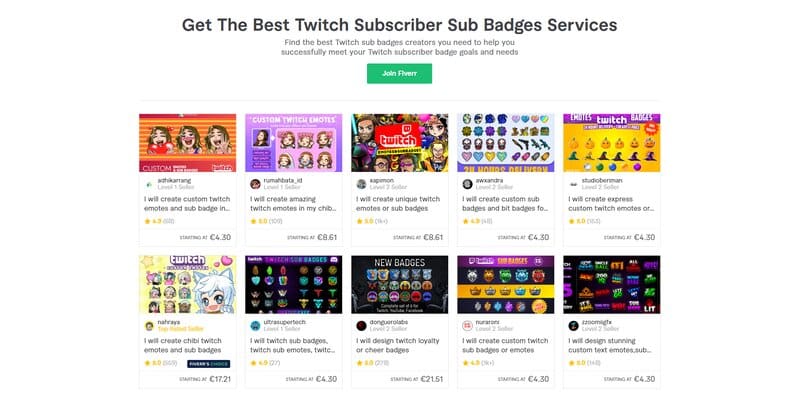 As you all know, Fiverr is a website where freelancers offer their skills in return for money. What's great is that you can actually pick from a list of freelancers, message them and see who's the most suitable for the job.
Fiverr is also quite simple to use, as you just search in "Twitch sub badges" and what comes up is lots of profiles and portfolios of people who do this line of work. You can check out their designs, previous projects, pricing, and so on, and, if you like someone's work, you can choose to do a project with them.
Because you can list exactly how your badges should look, which size they should be, and in which format by giving the designer as much information as possible, Fiverr is a great option if you want hand-drawn Twitch badges.
What's best with Fiverr? You get them custom designed + some of the freelancers give revisions until your design is perfect!
4. Visuals by Impulse Twitch Subscriber Badges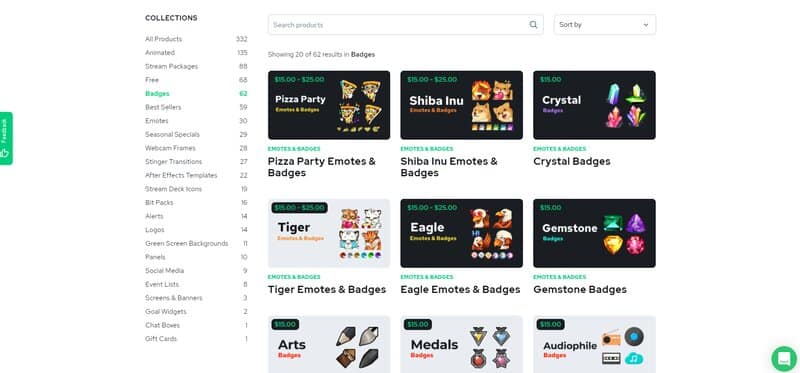 Visuals by Impulse is a well-known site with designs for sub badges Twitch, YouTube, and other platforms streamers enjoy getting. The designers also specialize in making emotes, panels, alerts, stream transitions, and many more streaming miscellaneous.
You can buy pre-made badge bundles from categories such as gaming, music, food, and so on, and these badge bundles usually cost around $15 to $25, but you can also find free ones. Bundles also come in packs of 6 to 12 badges, and they feature 18×18, 36×36, and 72×72 px proportions.
If you want to go the custom route, you can submit your custom order and a design team will reach out to you in 7 to 10 days with the exact price and then you and the designers will talk about all the specific design details of your loyalty badges.
What's great is that if you want to change anything about your Twitch badges once you receive them, you can send them back up to 30 days since your files were delivered, and the design team will change anything about the design free of charge.
5. RissaRambles Twitch Badges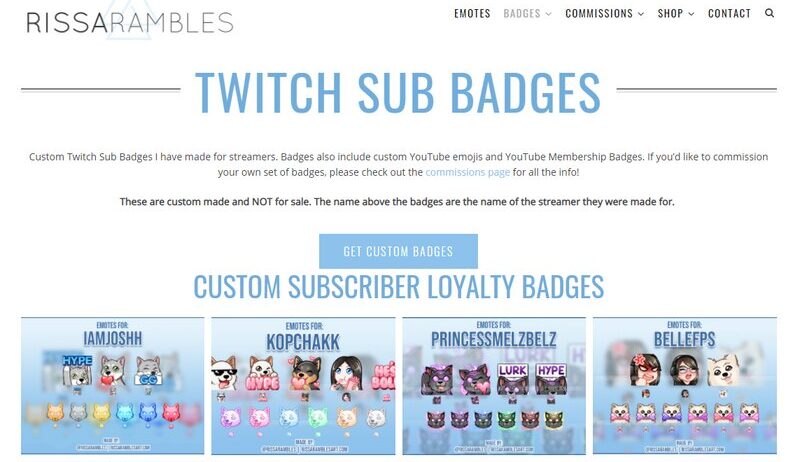 RissaRambles is a site where you can buy and create your Twitch badges, emotes, overlays, and many more which are all the creation of the site owner – Rissa. She is well known for her colorful and cartoonish designs and has made badge designs for streamers such as Jeffree Star, Jordielocks, and others.
What's great about the RissaRambles is that the badge bundles also include emotes and you can see her past badges of various streamers. These aren't for sale, but others are, and Rissa can even make your custom badges.
The prices are fairly decent and custom sub badges will cost your roughly 15$ depending on the design and the number of badges you want. She usually makes 6 badges per bundle that cover up to one year of subscription land stones.
The customer service is quite nice and the way you contact Rissa is through a commission you submit explaining what you want and what the design should look like.
So if you like cartoonish badges made by a talented artist who has great prices, you should definitely check out RissaRambles.
6. Free Twitch Badges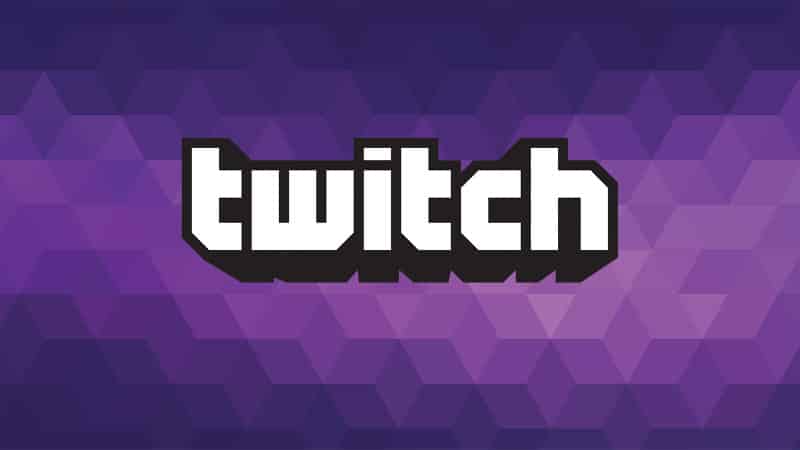 If you're looking for free Twitch sub badges, why don't come straight to the source? Twitch has over 120 badges free of charge for your streams. If you're a Twitch affiliate or partner, you can choose and customize these badges in up to 6 different colors.
Sure, these aren't custom-made, however, they'll do their job until you get your custom ones made. What's great is that if you're a Twitch partner you can choose up to 60 emotes depending on how many subscribers you have, and if you're an affiliate, you can choose up to 6.
Most badges and emotes are animal, food, and word-related, which some think are a bit generic, but if you're creative you can make them work for your streams.
Overall, there's really nothing wrong with using these badges as they're of high-quality design, and quite wacky but still cute.
7. Twitch Creative Subscriber Badges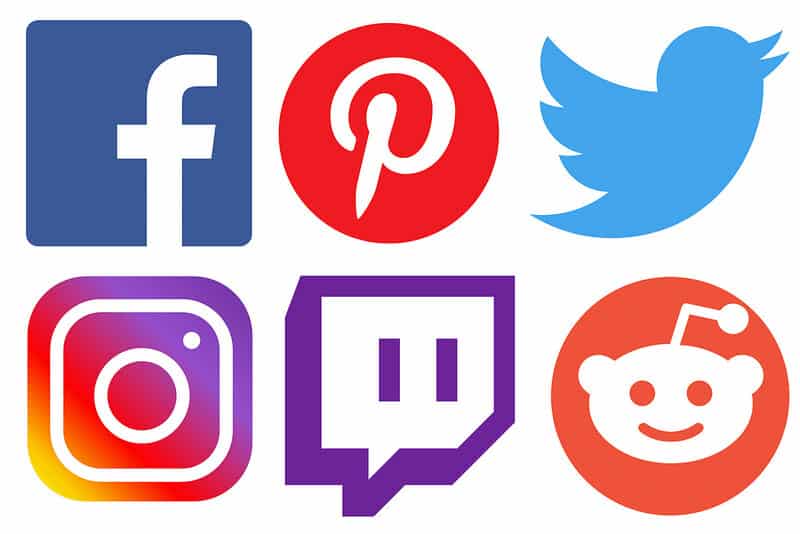 If you want to create your custom Twitch subscriber icon and badges and like the idea of working with freelancers who have experience in graphic design, then you can easily find artists willing to create your very own badges outside websites.
The most popular options are through social media platforms such as Facebook, Reddit, and even Twitch itself. Let's take a closer look, shall we?
8. Twitch Art Section
Twitch Art Section is full of various different artists who stream their artwork on the platform, and if you see an artist that you want to work with, feel free to contact them. These artists don't just get paid via Twitch, but also outside work, so many of them will be glad to make your custom badges once you put out your badge or emote ideas and discuss prices.
9. Facebook Groups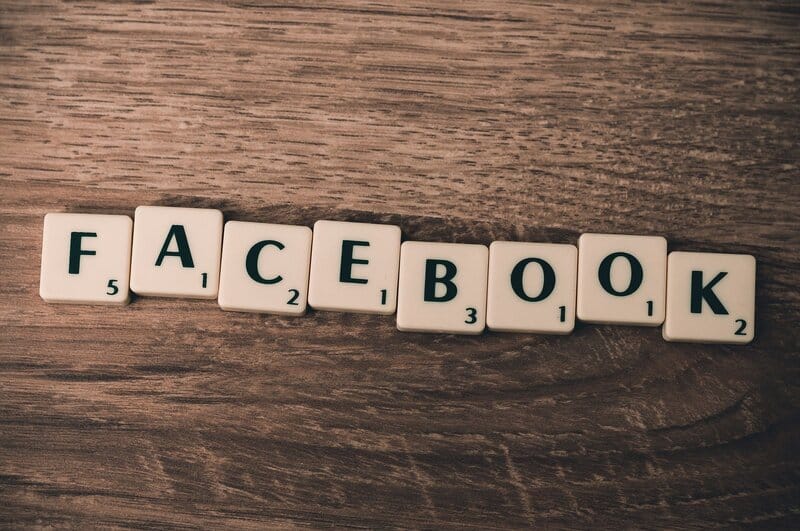 Streamers have quite a presence in Facebook groups, and in these groups, you can find digital art streamers who share their artwork with other members of the community. When you find the artists you want to work with, just hit him up, or, talk with the group moderator and see who they recommend.
Just pay attention not to get scammed, because, unlike Twitch where there are strict community guidelines, Facebook groups are full of scammers who face no punishment if caught.
10. Twitch Creative Reddit Thread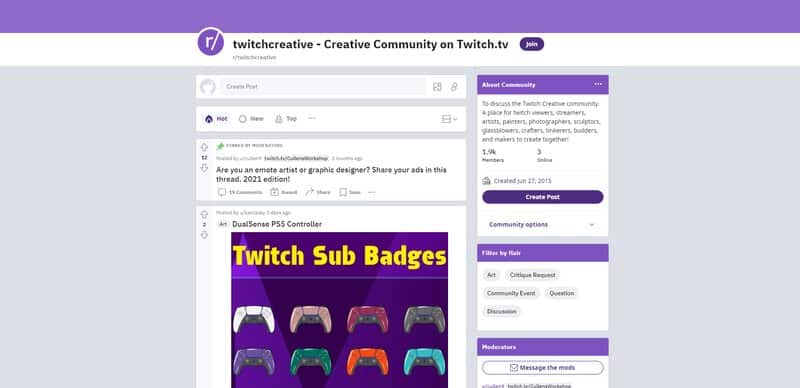 There's a fair amount of streamers who enjoy using Reddit, and some streamers even have their own Reddit thread. But there's a Twitch Creative Reddit thread that was made specifically for streamers to showcase their art and their portfolios.
If you happen to like someone's designs, don't be shy of contacting them as they'll surely respond so that you can talk design and prices.
Conclusion
That's about it when it comes to Twitch sub badges. As you can see, you can find a vast variety of badge designs, colors, and combinations, and you can even find free badges if you look hard enough.
We hope you've enjoyed our list of the best sub badge makers and are sure that you're going to find the best badges for your channel.
Related: Best Twitch Emote Designer
Frequently Asked Questions
Can affiliates have sub badges?
Yes, they can. If you're a Twitch affiliate, you can get up to 6 free Twitch badges from their website that you'll choose on your own. The more subscribers you have, the more badges you can get, maxing out with 6 badges at 10,000 subscribers.
How do you use sub badges on Twitch?
To use your Twitch sub badges simply go to the dashboard and select Preferences and select between Partner and Affiliate.
You'll see a Subscription option, and once you click that, click on Loyalty Badges where you will see lots of small slots for your Twitch badges.
The badge slots range from 0 months to 8 years, and you just upload each badge in each slot.
How do I get rid of sub badges on Twitch?
The same way you put the sub badges on Twitch is the same way you can delete them. Simply go to the Loyalty Badges section and select a badge. You'll then see a red button saying "delete badge" so you just do that with the rest of your badges.
How many sub badges I can have?
Because you can have separate sub badges for new subscribers leading up to 8-year subscribers, Twitch offers you 19 different badge slots. You can use up all of the slots if you have so many badges, but badges usually come in a set of 6.
How long does it take for Twitch badges to be approved?
As with emotes, it usually takes around 24 to 48 hours for Twitch to approve your badges. The process can of course take longer if your badges might seem inappropriate for Twitch. If that is the case, Twitch will send back your submission explaining that your badges terminate Twitch community guidelines.
Join our Discord Group. Ask questions, team up with fellow streamers, share memes, and more!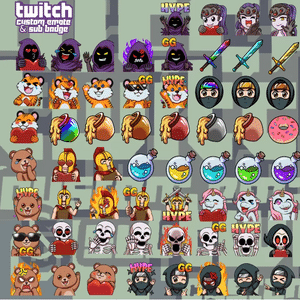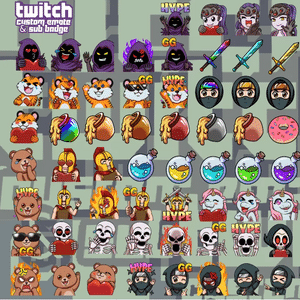 Claim for FREE:
FREE Emote PACKS
A book on growing your audience