Elgato Stream deck Pedal is one of the newest devices by this company that has come out, and it caused quite a lot of interest among a lot of streamers and gamers, but the general population, too.
Everyone wants to know if this instant hands-free control foot pedal is the game-changer that everyone claims it is.
I'm here to investigate that for you before you decide to purchase it!
In this article, you'll find the following:
So, let's get into it!
Post 1 of 11 in the Streaming Gear
Elgato Stream Deck Pedal
Review
---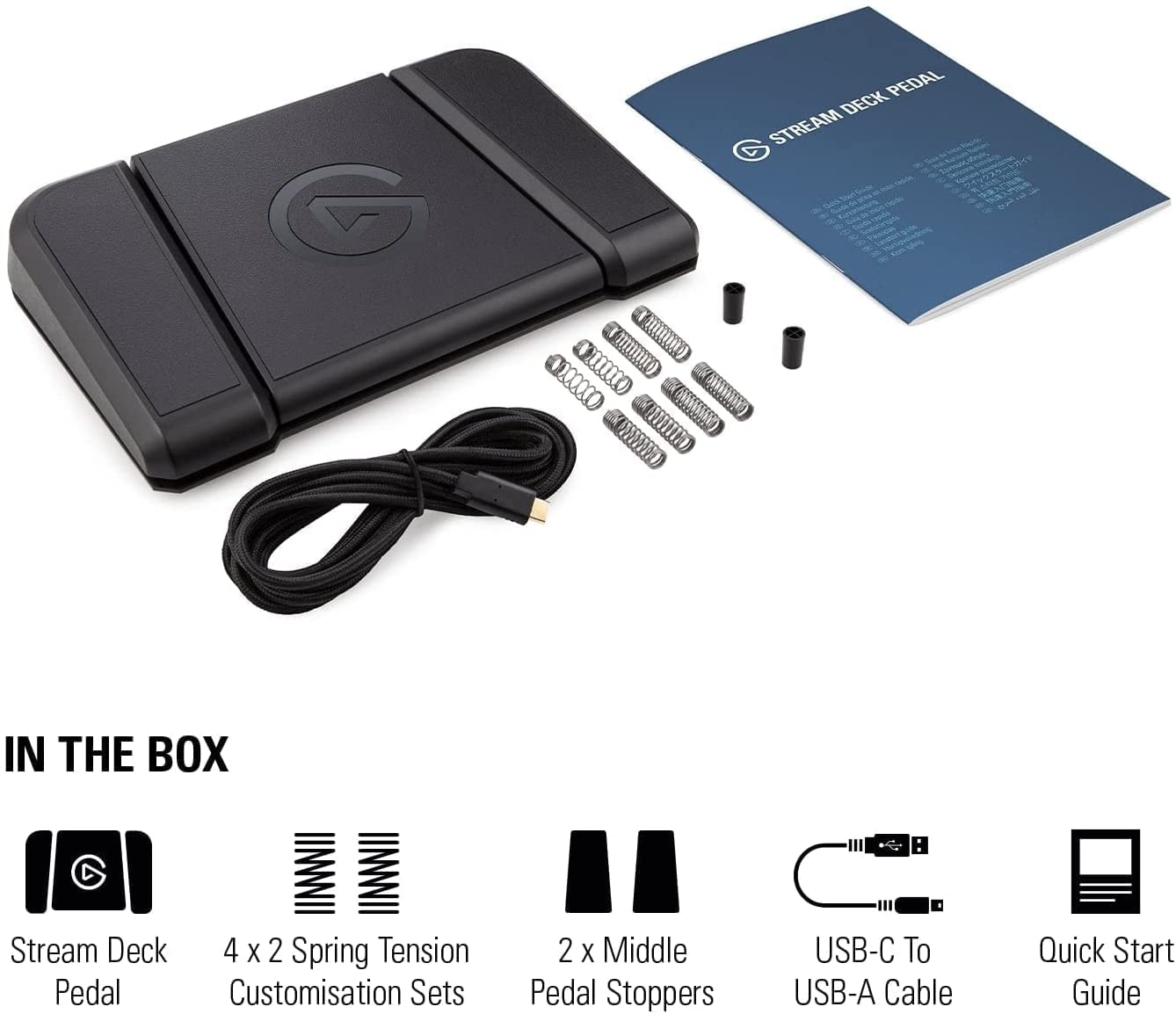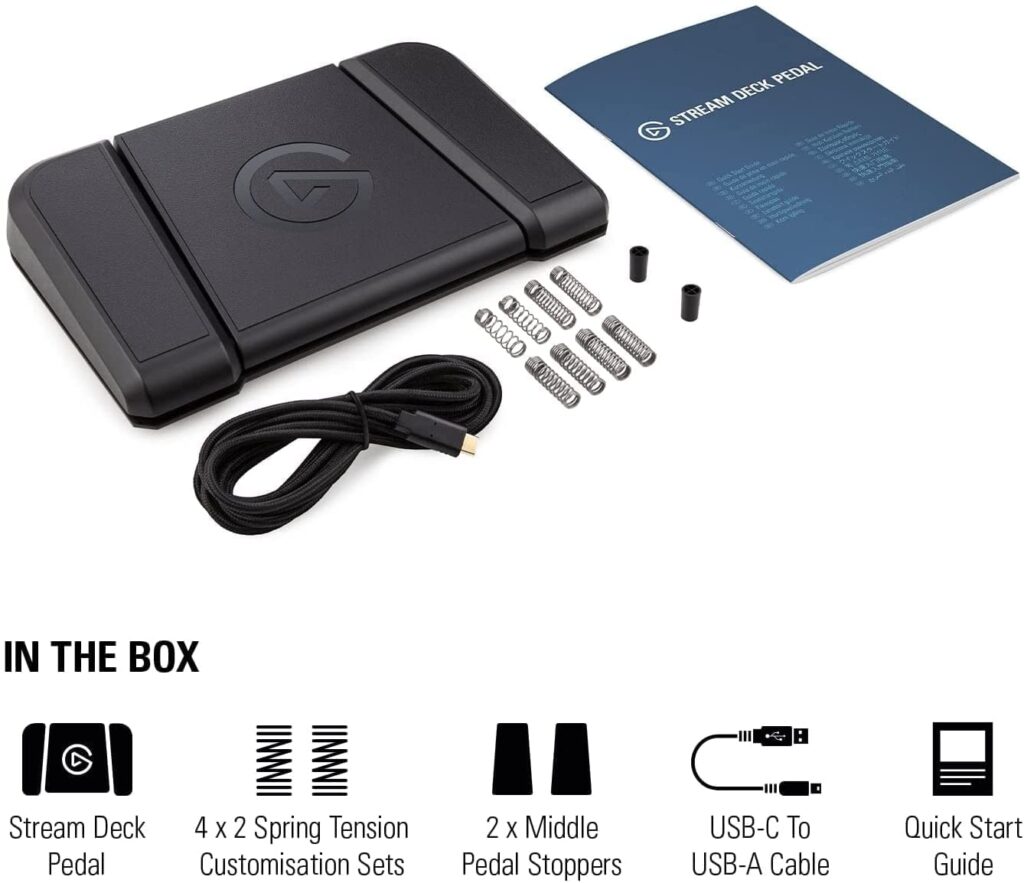 ---
If you are a streamer or a gamer, or most likely, both, you probably have the same problem as I do – there's just too much equipment on my desk, and I'm already using the widest option that IKEA sells.
That's why the first and the main thing that intrigued me about the Stream Deck Pedal is that it's a piece of equipment that doesn't go on the desk but under it.
Also, the idea that I can control some OBS studio settings hands-free while streaming piqued my interest.
Having a customizable and discreet stream controller did sound revolutionary.
The Stream Deck Pedal allows you to easily control your setup and trigger actions like mute your mic, switch profiles, start recording, change cameras, or change scenes in no time and without much visible fuss with your stream.
Basically, you'll be able to do multiple actions at the same time without having to fiddle too much with your hands, and you can keep playing what you're playing and not interrupt yourself in crucial moments.
And that's exactly what I was able to do.
This is a sturdy, customizable, and discreet Stream Deck Pedal with a subtly textured surface when it comes to the design and the hardware side of things.
As this is a product that you're meant to step on with your feet multiple times a day, it's only fair that it has a heavy-duty chassis that won't crack under pressure, so you will most likely keep this latest addition for the control of your apps for a very long time.
You shouldn't worry about this pedal running away from you, as this device has a metal plate cover and six round rubber stoppers, so it won't go anywhere while you're streaming.
The pedal itself is very comfortable, and it's not too sensitive to the touch, so you can be relaxed about leaving your foot on it without putting any pressure.
It also comes with included springs that you can use to set this device in place, so it will be a steady piece of hardware that you won't need to adjust every other minute.
The software was also very easy to work with, but there will be more words about that a bit more down below.
Compared to other stream deck products, this one is probably the easiest to use, primarily because of how simply built it is.
The pedal gives you instant control of your apps and almost anything that you're doing in your games or your stream, and a variety of other software tools, no matter if they are audio or video editing programs or something completely different.
Overall, this innovation from Elgato will be a big part of future streams, and it is handy to have around if you want more control but are sick of having to do everything with just your two hands and one keyboard.
System Requirements
The system requirements for this product are actually minimal, meaning that it's highly available for a lot of different people.
If you use Windows, the only requirement is that your OS is Windows 10 (64-bit) or newer.
If you are a Mac user, then you will need to have macOS 10.13 or newer.
And that's it!
Price
This device costs around $80, which is not a high price having in mind how high prices can be when it comes to streaming equipment.
And, having in mind just how easier it makes things for you, I would say that it's definitely worth that price.
Elgato Stream Deck Pedal Key Features
When it comes to this device, you can say that the fact that it is a foot pedal is its main feature, but there's a bit more to it.
Three Pedals
This stream deck has three different pedals that you can add functions to.
Each of the pedals will have its own function, but you can also have different profiles on it, so you can use them for various programs, depending on what you do.
Three pedals seem like a significant number to have when it comes to some basic controls. It's not overkilled, but still enough to keep you relatively free.
Stream Deck Software
The software that this pedal comes with gives you a lot of possibilities, and it's also effortless to work with.
With the software, you'll be able to customize the use of this product completely and make it work for you no matter what you're doing.
It's also very easy to work with, and even if you have never encountered something similar, you will absolutely know what to do.
Interchangeable Springs
With this stream deck, you also get different kinds of springs that you can use to put this device wherever you need it to be.
While it's more or less guaranteed that this will stay put no matter how many times you step on it, you might prefer to fix it in one place, and you will have all the power to do so with the interchangeable springs that you get.
Target Audience
As the name of this device suggests, the main audience that this was made for is streamers.
The truth is, when you stream, you are overflowed with many software things, but many pieces of hardware equipment, too, so it's not surprising that Elgato decided to go for this innovation in order to make it easier for the streamers.
But, as I said, this is an overall useful device, and it can work for a variety of people.
Why Do I Need The Elgato Stream Deck Pedal?
With this pedal, you can improve the control you have over your game or your stream, while you won't have to invest too much additional brainpower to it, as it is very easy to get into it and have it become intuitive.
Also, if you need to move away from your screen for something, but you can't really adjust your gear to be seamless, this will make you able to do that.
You can control whatever you need to, and this latest addition would give you the freedom to do it from someplace other than your desk chair.
It just makes everything much easier to deal with, and it could cut down on some equipment you already have.
Software
In the software for this pedal that you download for free, you will see three different squares, and they represent the three pedals that this deck pedal has.
In the software, you will also see, or you could make by yourself, all the functions that the pedal can do once you push on it.
For example, you can use one push on the pedal to mute your mic, you can push to talk, or a push can trigger actions like switching scenes, and you can also toggle cameras on your stream.
You do all that in the Stream Deck app.
So, you can see all the available functions, and all you need to do is drag-and-drop each action to the pedal you want to have that specific function.
There are also app plugins that need to be installed in order to have your Stream Deck app work with other software like OBS or XSplit.
When you install a System plugin, you'll be able to do things like open up websites or programs, input a hotkey, and insert some pre-written text, but you can also control how the music is playing.
This would, for example, be fun to use for your Twitch stream alerts and sounds or for playing some royalty-free tracks.
There is actually a Stream Deck Store where you can find all of these different plugins that you can download and then include in your usage.
As I said, there are very many plugins available, but some of the most popular ones are Spotify, Philips Hue Lights, and even PowerPoint; I assume to use it if you are bored of giving presentations with a remote in your hand.
Another great thing about this one is that there is a lot of stuff that can be done with the software, and that is exactly why this pedal could do a lot that other stream decks can do without having so many rows of buttons.
In the software, you can make different profiles for different programs you use to change the profiles accordingly on the action bar.
You also have the Multi-Action functionality, which is a bit more complicated. Still, it basically gives you the ability to make one push on one pedal and do a few different actions at once.
For example, you can set one push to mean that you open Spotify and get it to play.
How To Use Elgato Stream Deck Pedal
As I already mentioned, the amazing functionality of this device lies in the fact that it can be used for a variety of different things.
Here are some of the most beneficial things that you can use this deck pedal for, where the instant, hands-free control option will be valued the most.
Gaming
Whether you mostly play games using a controller or use your keyboard, you most likely usually have your hands full, and pressing buttons to be able to do additional things usually messes with your attention and focus.
Even though the buttons you need to press in order to press to talk are on the same keyboard you use to play, it still takes away from the attention that you can gear towards being ready for whatever might happen in the game.
That's where a stream deck pedal could come in handy.
There also might be plugins for the specific game that you're playing, and you could be able to use the stream deck as one of the things that control your game, too.
This is an overall new product, so it might not have all these cool abilities yet, but I see the definite potential for something like that.
The middle pedal in this stream deck could be a way better option for you as a gamer instead of getting a full standard stream deck.
Streaming
As the name suggests, this foot pedal will probably be the most useful to streamers, as they genuinely have their hands complete while working.
The pedal gives you instant control of many video streaming tools, so you won't have to take your focus off the stream just to deal with some simple small issue.
The fact that it's sturdy customizable and discreet, and something that you keep at your feet means that it won't overflow your evergrowing setup, too.
You can have hands-free control used for effects and things like that in your stream, and you won't have to move your hands much, so you will be more present in the stream, which is something that your audience will undoubtedly be able to enjoy.
Stream deck pedal gives you the ability to relax, and different app plugins will help you control anything you might need.
With standard stream decks, you still have to use your hands to deal with things like sound effects and so on, and even though it's helpful to have things like that in a singular device, it's still not as good as controlling so much of your stream hands-free.
Besides sound effects, you could toggle cameras and things like that without having to get away from the game too much.
Playing Instruments
One great way to use this Stream Deck Pedal is actually music production.
If you are playing an instrument and are also doing some additional production and recording, but on your own, then this Stream Deck Pedal could become your new best friend.
With it, you'll be able to get away from the screen and play your instrument and then control everything in the program you're using by simply using the pedal.
Of course, this might not be a fantastic revelation if you play something that already has its own pedal, but if that's not the case, then this can definitely be of much use for you.
FAQ
What does a Stream Deck pedal do?
Stream Deck pedal is used for controlling different things on your PC, but with it, you can do it hands-free. For example, during a stream, you can add effects and change scenes with one simple step on the pedal. There are three pedals and each can do a different thing in your program.
Join our Discord Group. Ask questions, team up with fellow streamers, share memes, and more!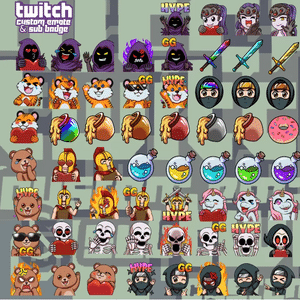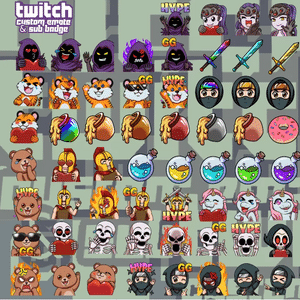 Claim for FREE:
FREE Emote PACKS
A book on growing your audience