Thomas Jefferson Morris is known among gaming lovers as SodaPoppin and he was able to attract millions of people onto his gaming channel.
He started live streaming years ago and slowly become one of the most recognizable gaming figures on the internet.
Many of his fans are curious about the equipment and devices he uses for his streams, and he tries to share all of this with them.
If you want to find his whole streaming equipment at one, then you are in the right place because here we have gathered all of his favorite streaming devices. Let's see what equipment is in SodaPoppin streaming setup.
Post 10 of 18 in the Professional Setups
What Headset Does SodaPoppin Use?
Plantronics RIG 800LX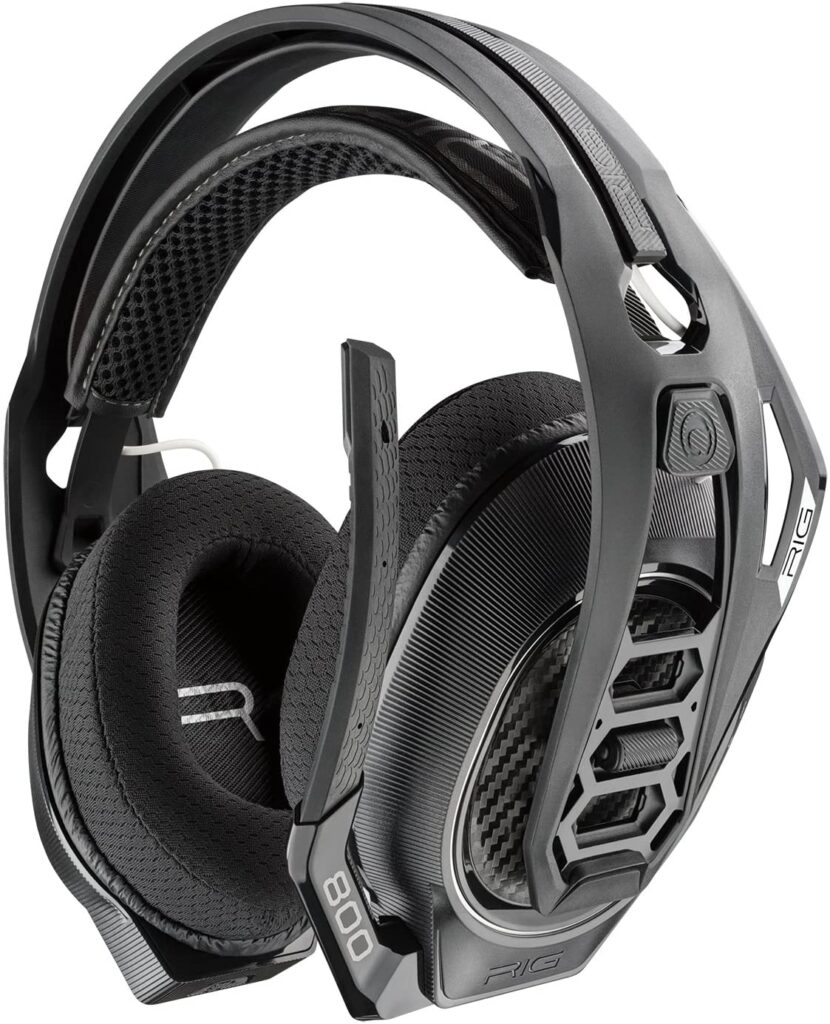 SodaPoppin is a big fan of the Plantronics RIG 800LX headset made in collaboration with the Dolby company.
This headset has a uni-directional microphone pick-up technology and its frequency response is somewhere between 100 Hz and 10 Hz.
They are known for their great battery that can last you for even more than 24 hours and the fact that they provide you with amazing wireless audio.
If background noise is something you tend to struggle with, then this is a great option because they have amazing isolation earcups that will eliminate noise of any kind.
You can also be sure that they are very lightweight and you will feel well even if you have been using them for hours every day because of their adjustable and comfortable design.
The microphone that comes with it is also great and it can be modified in any way you want and it will cancel noise too.
Unfortunately, this headset is compatible only with Xbox devices and those who have a Windows 10 installed.
If your device does not meet these standards, then there is basically no chance you will be able to connect the headphones with it in any way.
For a headset that costs 130 dollars, this is a pretty big disadvantage, and I recommend checking twice before you decide to purchase them.
Related: Best Headset for Streaming
What Keyboard Does SodaPoppin Use?
Corsair K70 RGB MK.2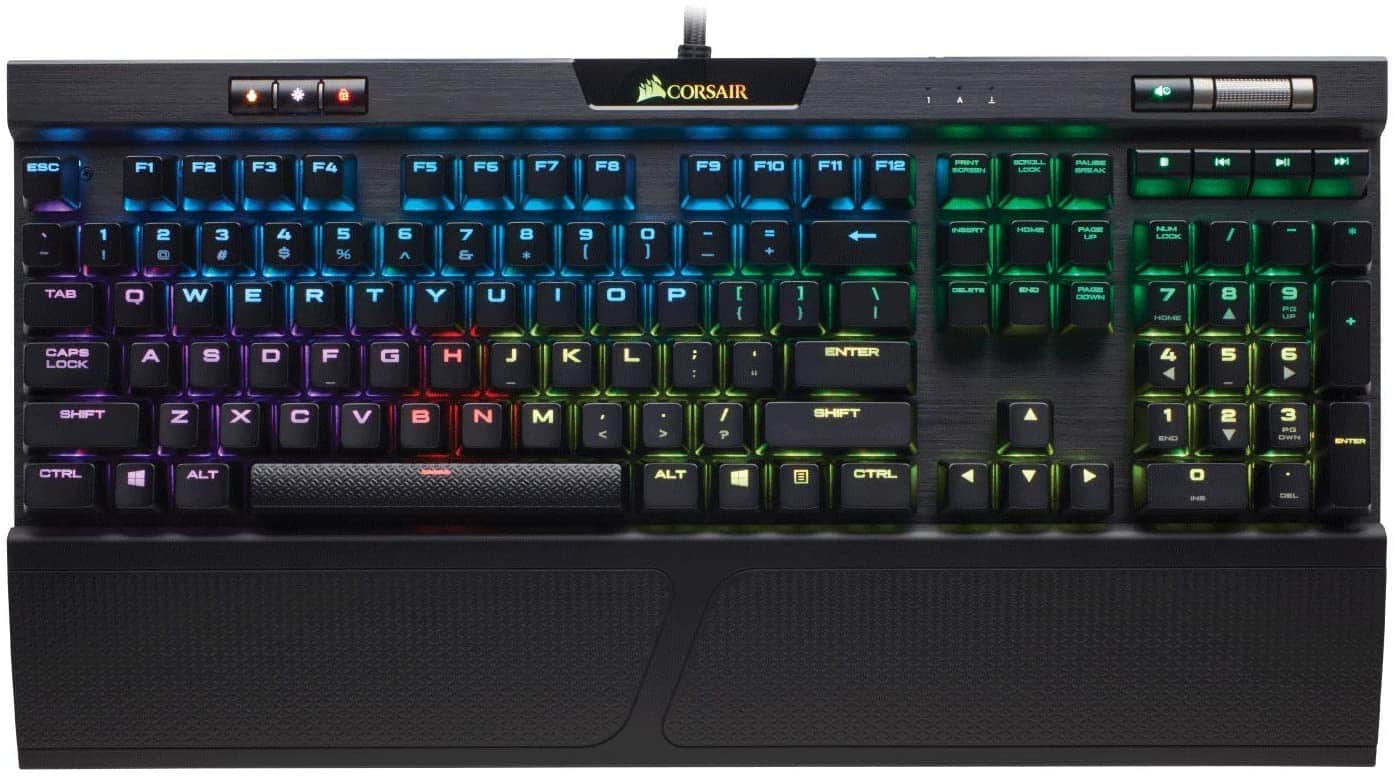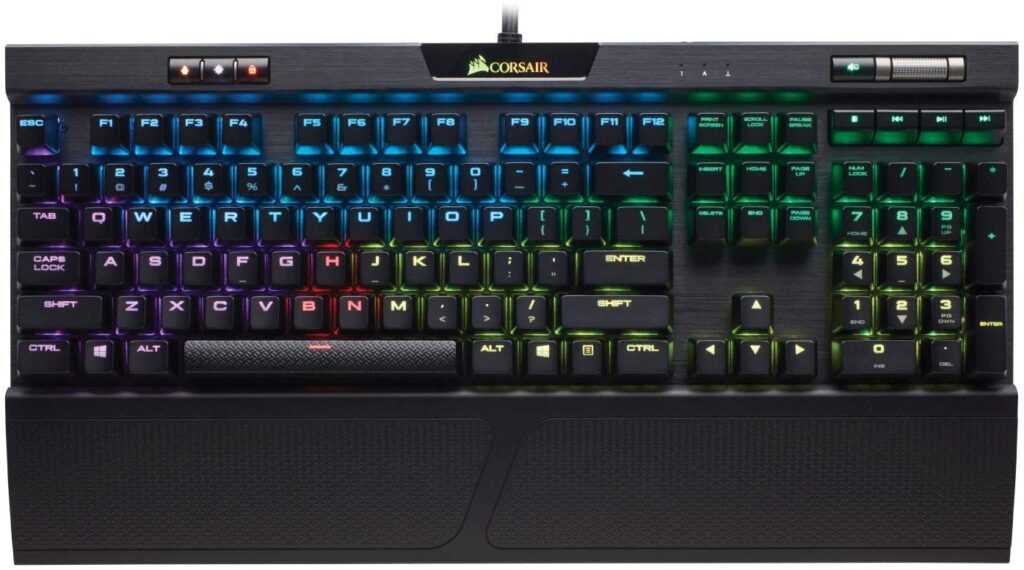 SodaPoppin is a big fan of Corsair gaming devices, and he has been using their K70 RGB MK.2 mechanical keyboard for some time now.
This durable keyboard is made from a very strong aluminum that allows you to use it actively for hours every day without causing any type of harm or slowing it down.
Even though not too many gamers are fond of it, this keyboard is wired, and it can easily get connected to different types of PCs and even laptops.
You can control all the RGB lighting settings and choose the colors that you like the most, and this is something many gamers value because it enhances their experience and overall image on streams.
It also has Cherry MX key switches that provide you with a smooth experience and high responsiveness, and this is one of the latest gaming technologies.
This keyboard is also a lot less loud than the ones the company has launched before, so if that is something you have struggled with, then this is the right choice for you.
However, users claim that this device is a big downgrade in comparison to the ones they have launched before and that the keyboard is really not as enduring as they claim it to be.
Starting at 180 dollars, it is also pretty expensive but lacks some features that are common for most gaming keyboards.
Related: Best Quiet Gaming Keyboards for Streaming
What Mouse Does SodaPoppin Use?
Corsair Scimitar PRO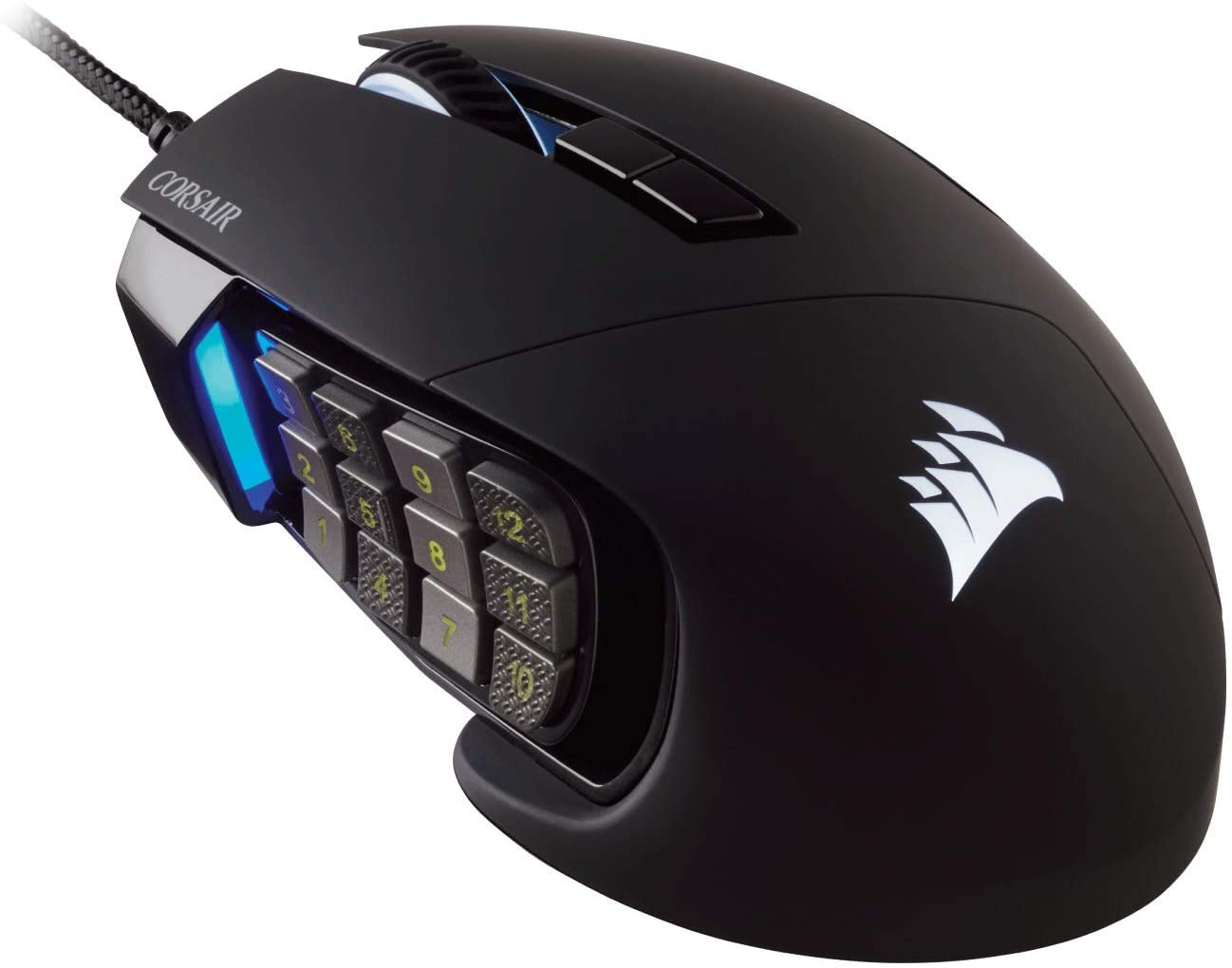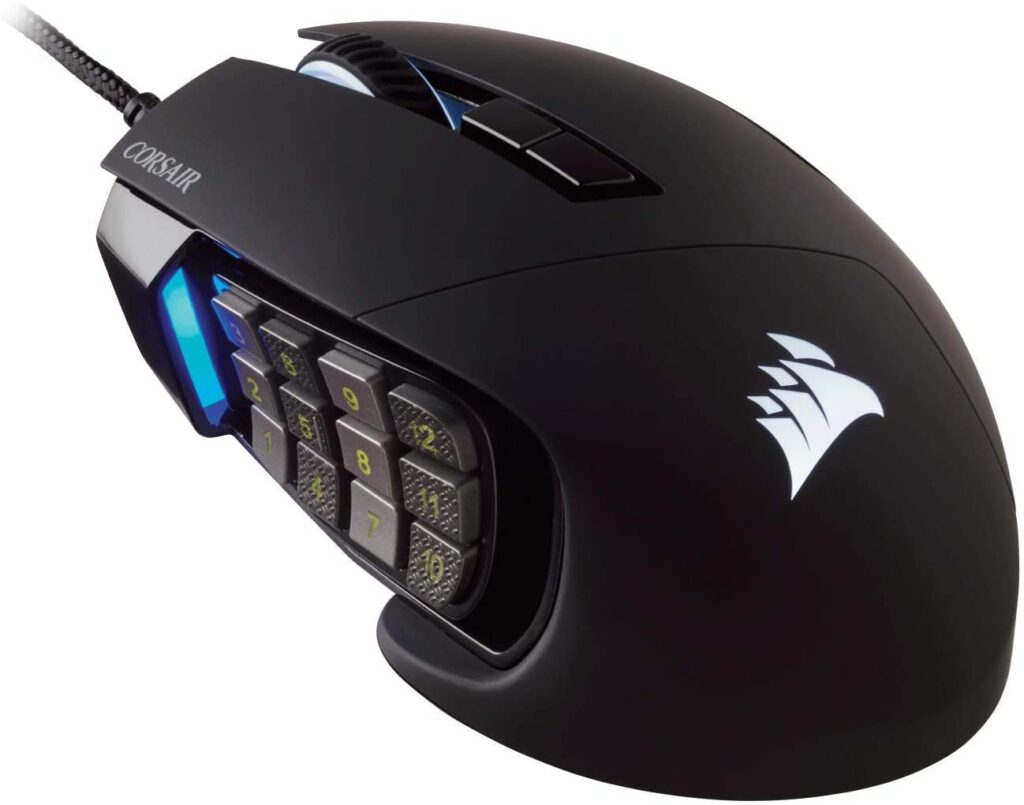 When it comes to his gaming mouse, SodaPoppin likes to keep it simple, and he has been using the Corsair Scimitar PRO RGB MMO gaming mouse for a long period.
This mouse is known for its amazingly fast key slider and high compatibility with basically any device you can find nowadays.
As a real professional gaming mouse, it has 12 additional mechanical side keys that help you navigate and modify the gaming experience the way you want, and they also provide you with great and real-time feedback during the game.
Its mouse sensors are also completely optimized for gaming, so your next move can even get predicted by this smart device.
The mouse comes with a 1-meter long cable, which is maybe not the best option for enthusiastic gamers, but you can always work this out by connecting to a bit longer cable.
It is also easily adjustable through its DPI buttons and settings, and you can completely customize your tracking when using it.
However, even though it has plenty of newest features and technologies, users don't really seem to be satisfied with this mouse and rather prefer older versions.
They claim that side buttons do not work well, and there is really not much point in using them because they don't elevate your experience in any kind of way.
Also, the fact that it is wired makes using it pretty hard, and if you try to connect it with another cable, there are little to no chances you will be able to continue using the mouse successfully.
Related: Best Heaviest Gaming Mouse
What Microphone Does SodaPoppin Use?
Shure SM7B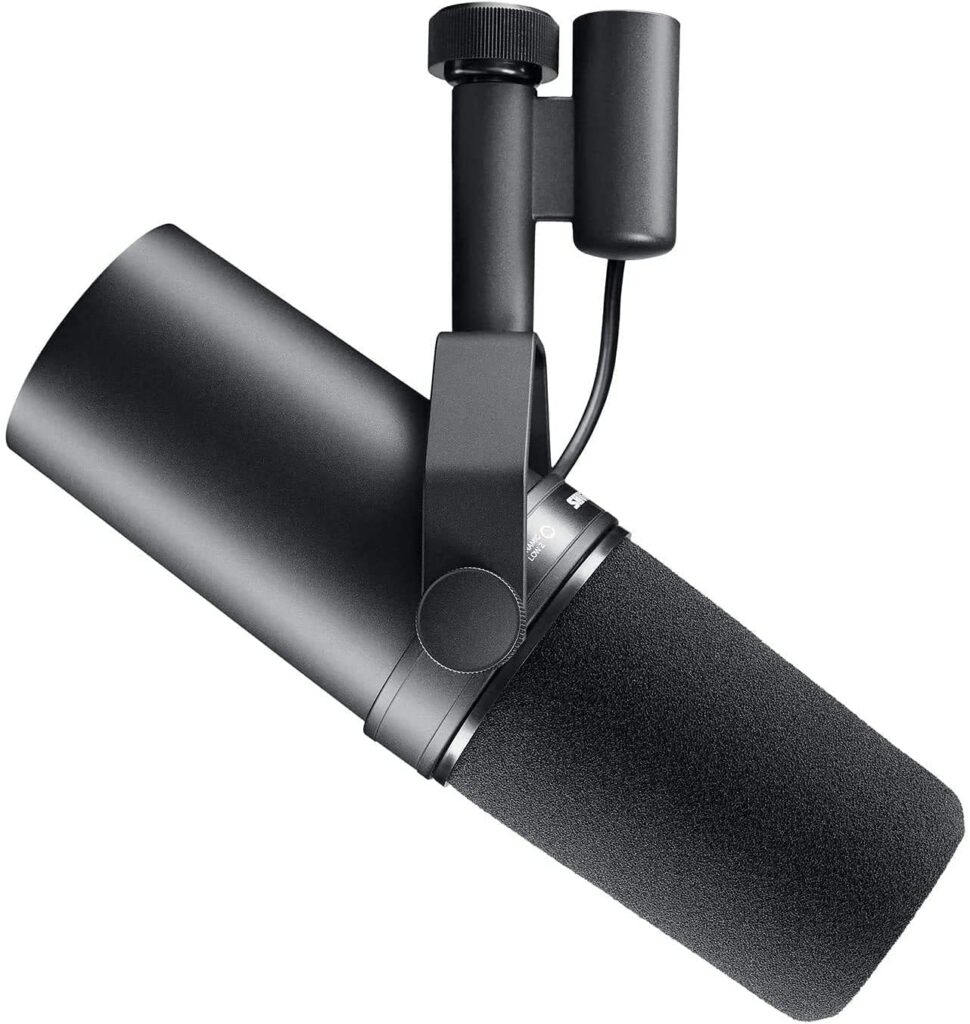 Shure SM7B Cardioid Dynamic Microphone has been SodaPoppins favorite mic for quite some time now, and you have definitely seen him using it in some of the streams or videos.
This amazing microphone can be used for different kinds of things, from streaming gameplays to filming podcasts or Youtube videos, and you can be sure that your sound will always be of the highest possible quality.
The sound you produce will be very clean and natural, and whoever is listening to your stream or video will feel like he is sitting right next to you; that's how good the sound is.
The Shure microphone eliminates all sorts of background sounds and mechanical sounds that may harm your performance and create a completely silent and natural background.
It also provides you with the XLR connection that allows you to have complete control over the sound you are producing and gives you access to different settings helping you modify the sound in a way you want.
This mic also has a cardioid pattern that is designed in order to reject potential sounds and noise from your background.
Even though it is a professional microphone, this device will cost you around 400 dollars which is pretty expensive in comparison to most other microphones you can find on the market, so you may want to do some research and find a more affordable option for yourself.
Related: Best XLR Microphone for Streaming
What Monitor Does SodaPoppin Use?
ASUS ROG Swift PG278QR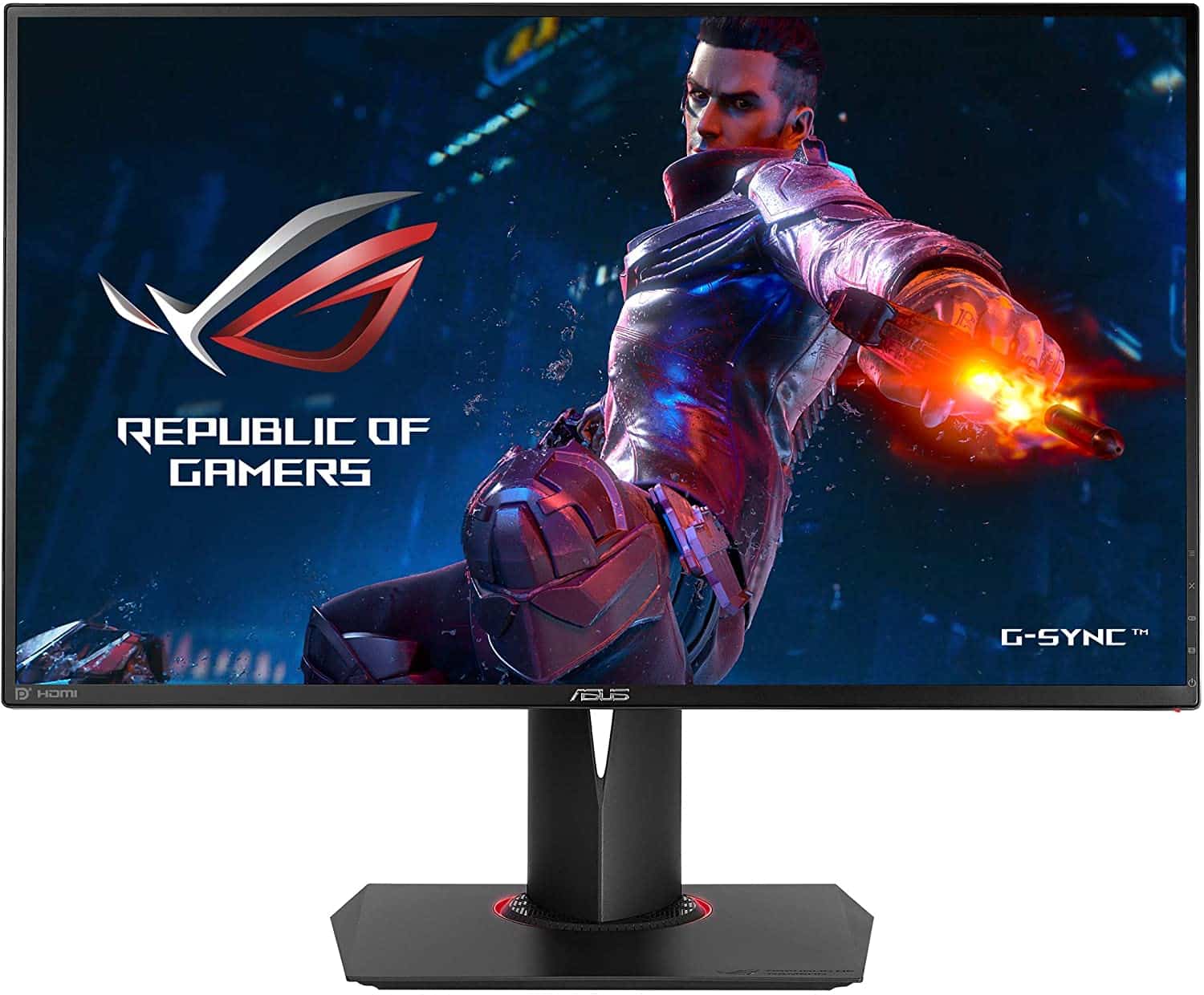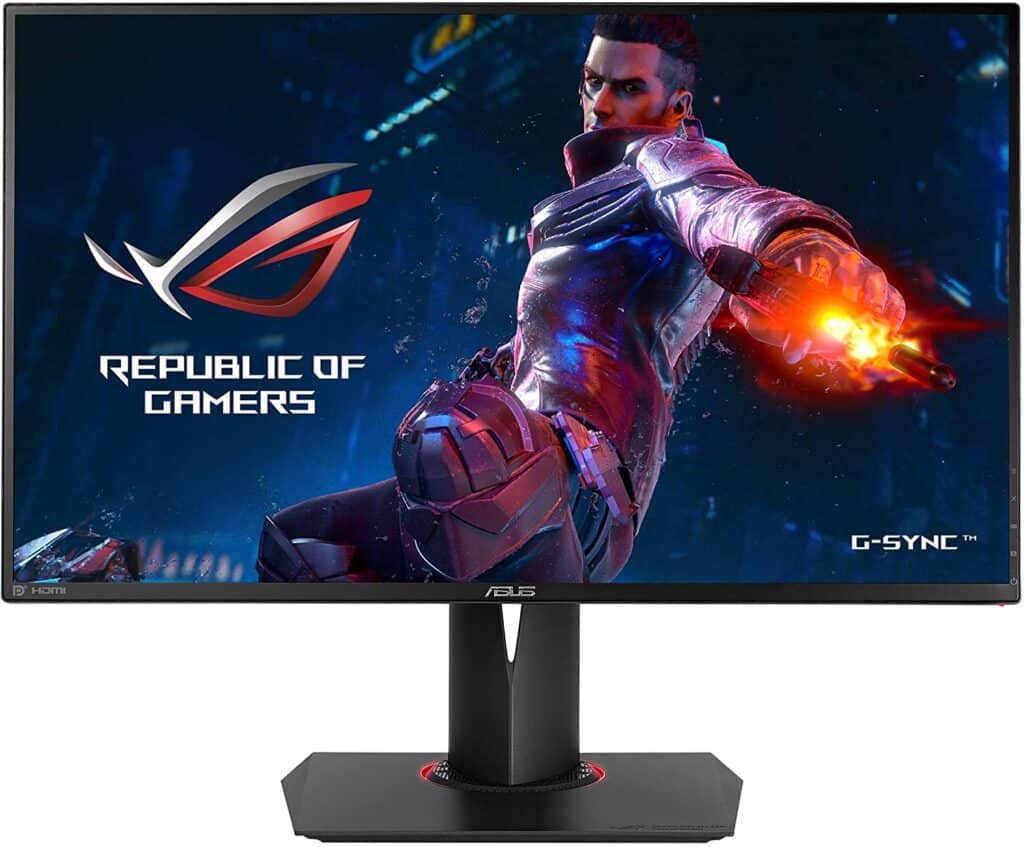 SodaPoppin has been using the professional ASUS ROG Swift PG278QR 27-inch monitor for years now, and he claims this is the best gaming monitor you can find on the market these days.
It has a 1 ms response time, and its refresh rate goes up to 165 Hz which is a lot higher than on most other gaming monitors you can find.
This monitor is designed by the latest ROG standards, and it has the NVIDIA G Sync technology that provides you with completely smooth gameplay by eliminating potential screen tearing.
All ASUS monitors have integrated a special Asus Eye care technology that makes hours of gaming a lot easier and more comfortable and allows you to use the blue light filter, so your eyes don't feel tired.
The monitor also comes with several additions like a height-adjustable stand that allows you to position however you want and wherever you want without any problems.
Its design is very ergonomic, so you can swivel and tilt it however you want without fear of any consequences.
There is also a Flicker-free technology that eliminates eyestrain, but you have to turn it on by yourself if you want it to start working.
However, this monitor costs more than 1000 dollars which makes it probably the most expensive gaming monitor on the market, and most users doubt that it is worth the money.
You can find so many other gaming monitors that have similar specifications for half the price, and this is a huge investment even for professional gamers and streamers.
Related: Best Streaming Monitor – Top 7 Products and Reviews
What Webcam Does SodaPoppin Use?
Sony a7s II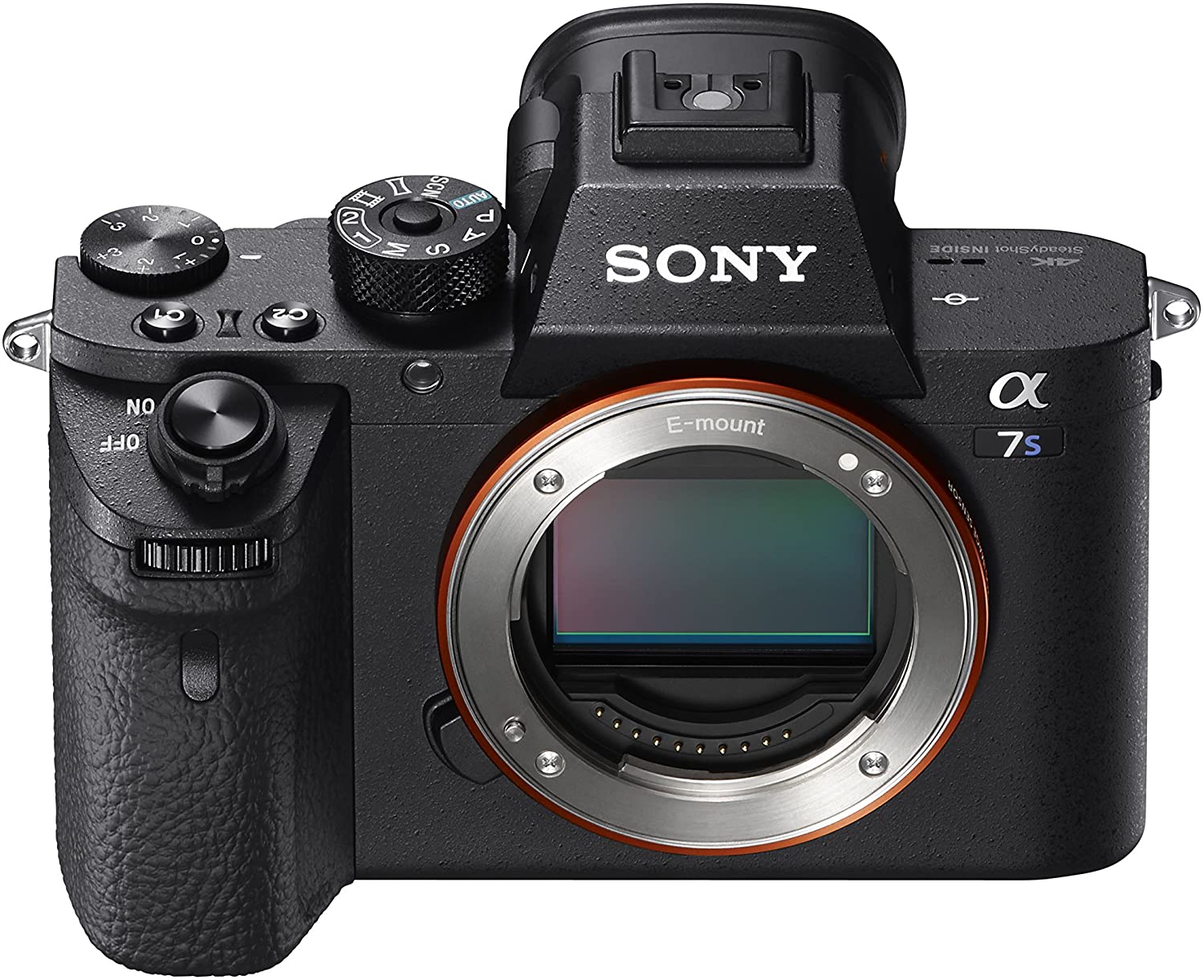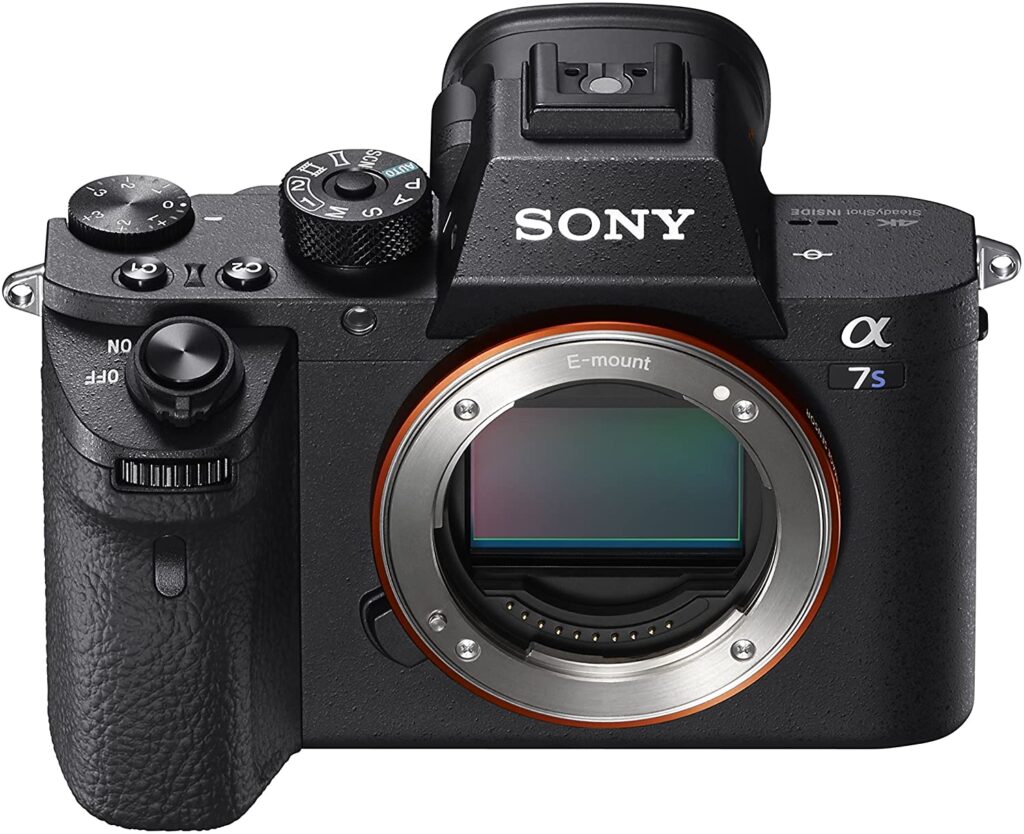 You have already seen that SodaPoppin is not stingy when it comes to his setup, so you will not be surprised to hear he uses the Sony a7s II ILCE7SM2 Alpha camera webcam.
This is one of the fastest cameras on the market, and even though it was not made for live streaming at all, it seems to be working great for SodaPoppin.
All Sony cameras are usually professional cameras, and so is this one that has 12.2 megapixels and a full frame of 10 35 millimeters.
This camera was made for professional photographers, and you will really need some time in order to learn how to use it, especially if you have never handled a camera like this before.
It controls the light, contrast, and surroundings by itself, choosing the settings that will provide you with a photo or video of the highest quality.
You will get reduced vibration and the option to connect it to your smartphone and control the whole process or just edit the photos immediately through your phone.
The camera also has wider lens compatibility, so it will work just fine with basically any lens you can find on the market these days.
However, this is a very expensive investment, and this camera will cost you around 2000 dollars, or 1200 dollars if you decide to buy a pre-owned one.
Some people also claim that this is not the best choice for streaming because the camera is not made for it, and it does not have the settings that are a must for a high-quality stream.
Related: Best DSLR Camera for Streaming
What Graphics Card Does SodaPoppin Use?
GeForce GTX 1080 Ti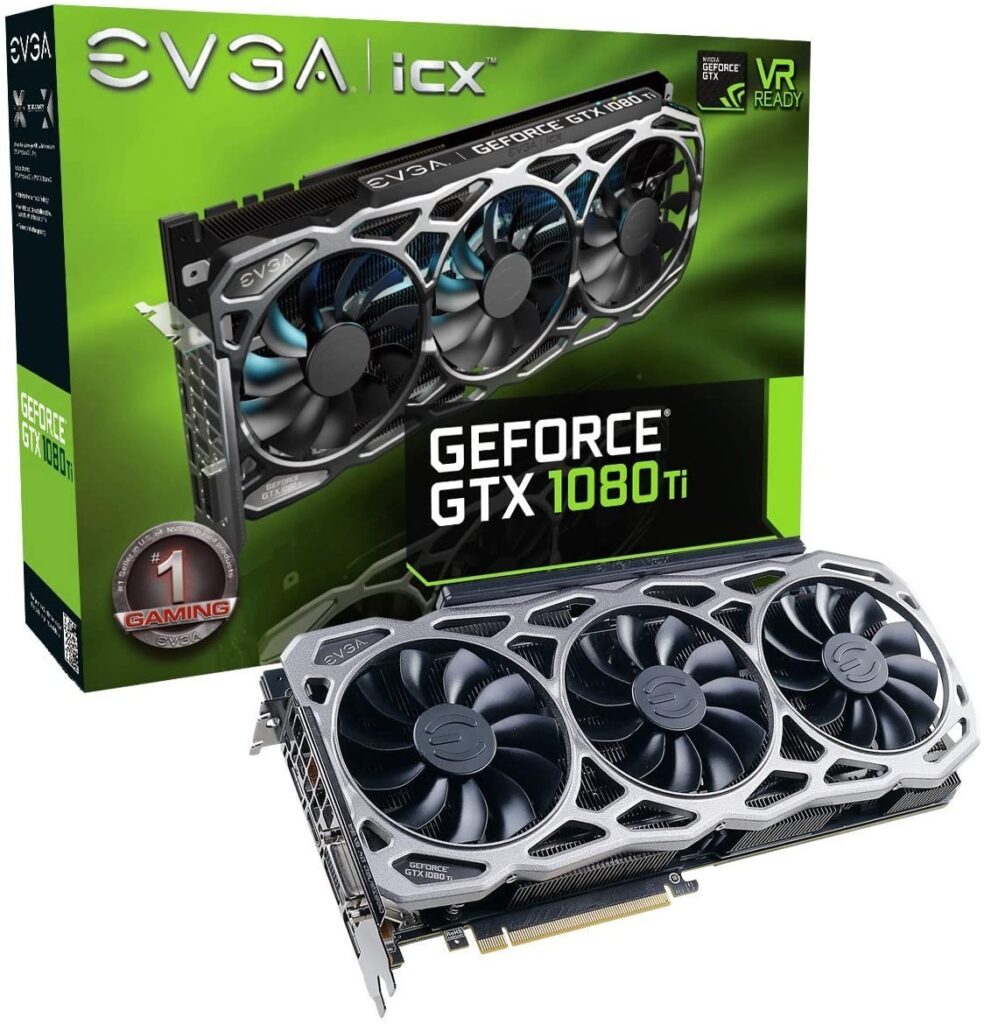 SodaPoppin has been using the GeForce 10 series graphics card for years now, even though some people consider it to be outdated.
This graphics card has advanced memory, and a great frame buffer that is provided by the NVIDIA Pascal integrated technology.
It has amazing power, and you can be sure you will be able to stream and game for hours without facing any problems.
This graphics card is compatible with basically all PCs, and it works well on those who are not specifically made for gaming too.
There are also several features like Ray tracing and tensor cores, NVIDIA adaptive shading, and VR ready that will enhance your gaming experience.
It is also pretty inexpensive in comparison to other graphics cards since it will cost you only around 900 dollars, which is pretty unusual.
Unfortunately, some gamers claim that this price is pretty reasonable since this graphics card is not made for hardcore gaming, and in case you try to play for 10 or 12 hours, it will get overwhelmed and start crashing down.
For those reasons, it is not recommended for professional gamers and users, but it seems like some of them still use it without any problems.
Related: Best GPU for Streaming
What Processor Does SodaPoppin Use?
Intel Core i9 9900K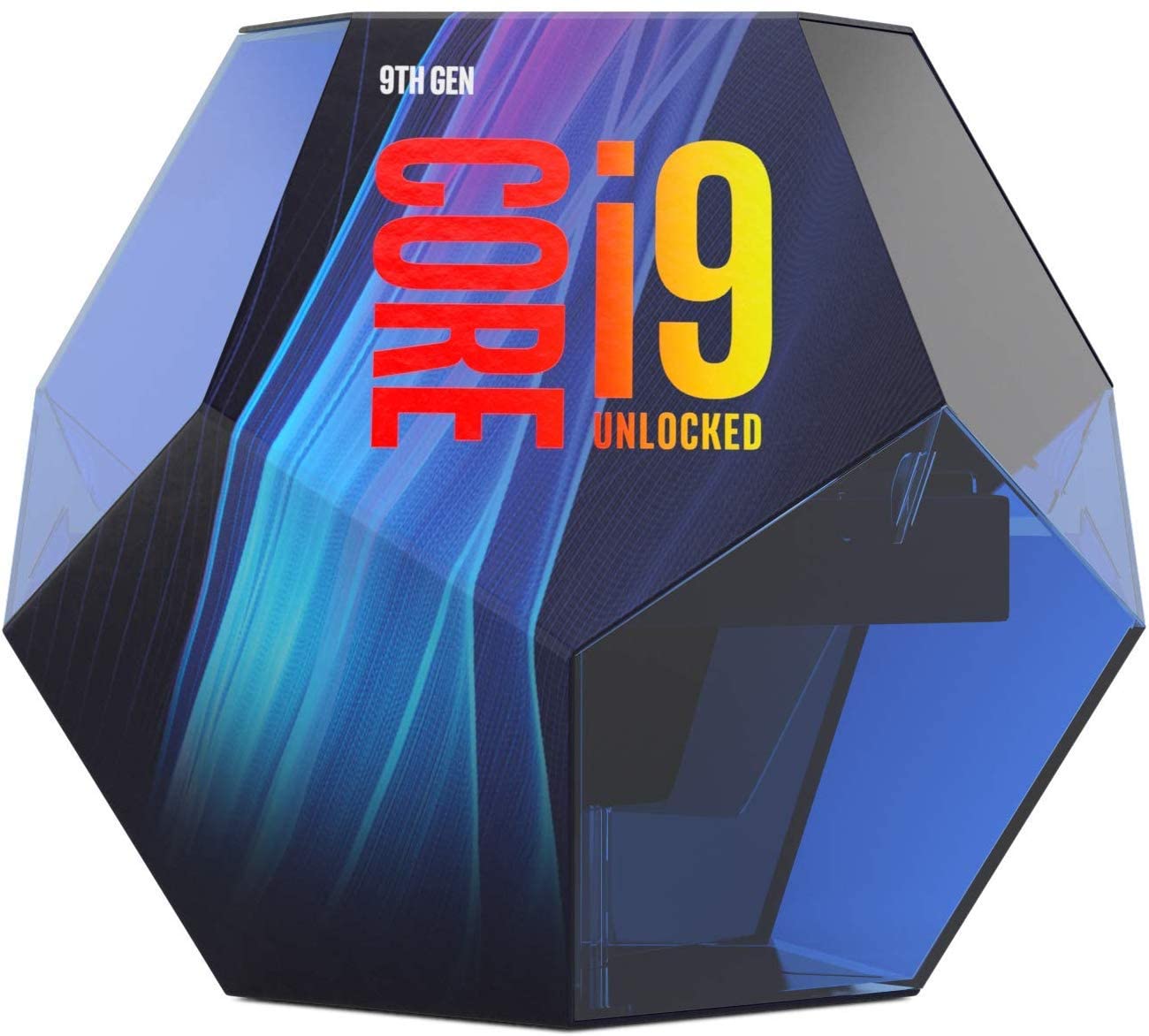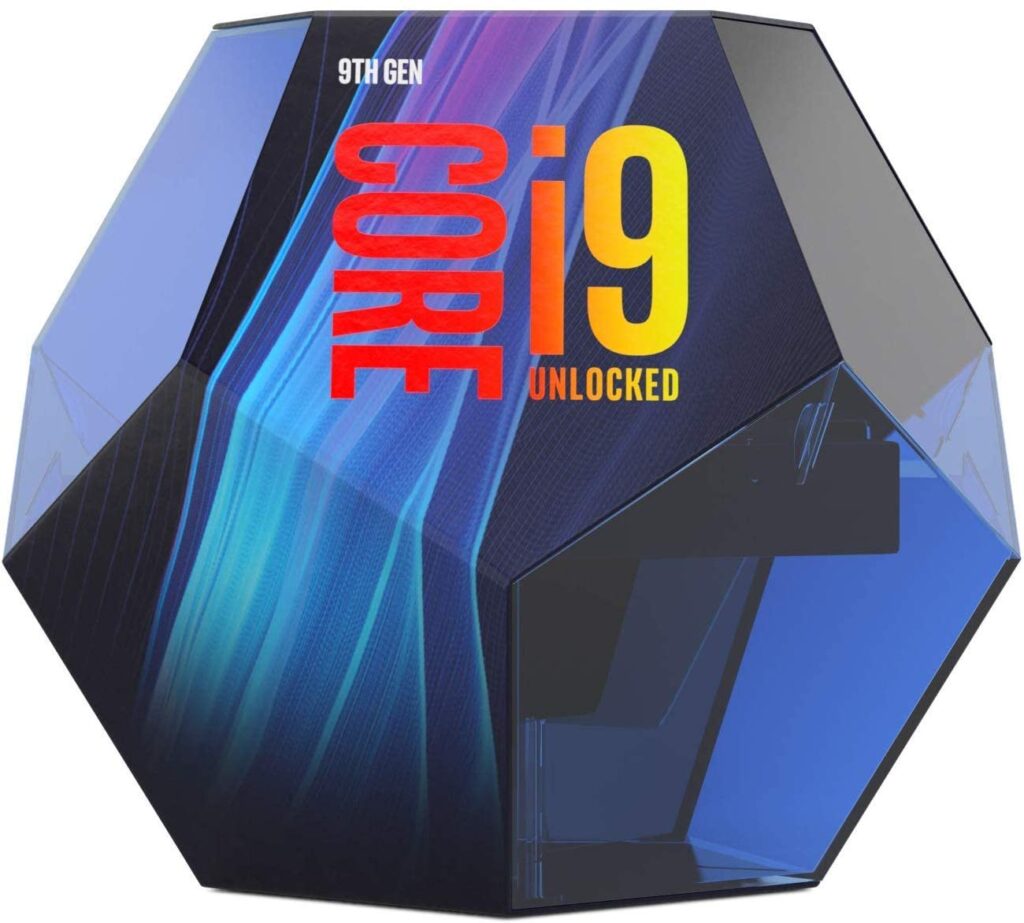 This Intel Core i9 9900K Desktop processor with 8 cores has been the most popular gaming processor for years now, and it seems like all popular gamers are big fans of it, and you probably know that SodaPoppin has been using it too.
This amazing processor has 8 fast cores and 16 threads that allow it to work without any problems making it the best choice for all professional gamers and streamers.
There is also an Intel Graphics 630 card integrated, and its speed is usually ranging somewhere from 3.60ghz to 5.0 GHz, which is a lot faster than most processors on the market nowadays.
However, Intel claims that it is compatible only with Motherboards based on Intel 300 Series Chipsets, so they basically want to force you into buying another one of their products.
On the other hand, most users have been using it in combination with motherboards from different companies, and it seems to works just fine this way too.
It can also be very hard to get your hands onto one of these because it is sold out all the time, so you may try to find a pre-owned one.
I also do not recommend using this processor with a slow graphics card like the GeForce one because it can cause several problems and lead to your PC crashing down all the time
Related: Best CPU for Streaming on Twitch
What Capture Card Does SodaPoppin Use?
Elgato HD60 S+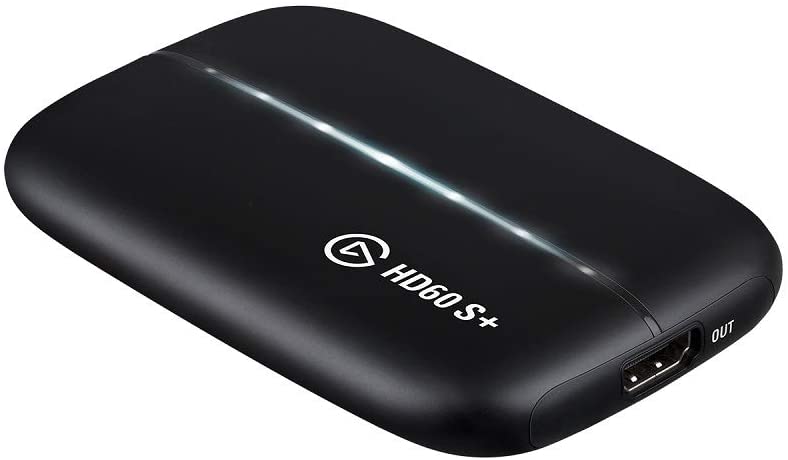 In order to enhance his gaming experience, SodaPoppin also uses the Elgato HD60 S+ 1080p 60 capture card that works great both with Twitch, Mixer, and several different streaming platforms.
This Elgato graphics card will provide you with a completely smooth gaming experience and make your graphics perfect even when you are going live.
It has a 60 fps speed, and it is definitely the best option for professional streamers because it provides an impeccable experience, even when their network is overloaded with other users.
You can also be sure you will have a very low latency while streaming, so your stream will have no obstacles in any way.
The best thing about this capture card for OBS is that it allows you to record your stream and save it automatically to your PC or do the flashback recording even when the stream is completely done.
With its price being 140 dollars, this is definitely one of the most affordable capture cards on the market, and you can be sure it will do its job perfectly.
Unfortunately, Elgato capture cards are not compatible with all PCs, and they usually work only with stronger, gaming ones, so if yours is not one of these, then you should not make this purchase.
Related: Best Capture Card for Streaming
Join our Discord Group. Ask questions, team up with fellow streamers, share memes, and more!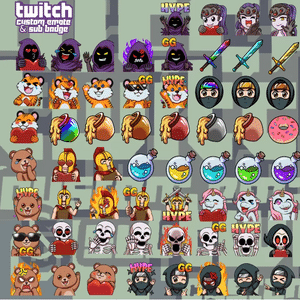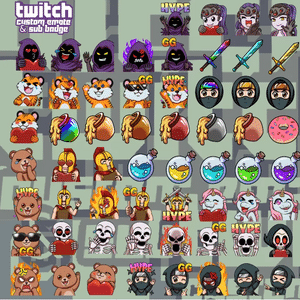 Claim for FREE:
FREE Emote PACKS
A book on growing your audience