Michael Grzeseik, better known on Twitch as Shroud, is one of the very popular streamers that has managed to gather millions of loyal fans that follow all of his streams.
He has been using some of the best streaming equipment ever since he started his career, and although he has plenty of sponsors, he really chooses his devices carefully.
Were you asking what are the mouse, headset, and processor Shroud uses that make his streams so good?
You are in the right palace because we will discuss all of the stream equipment Shroud uses and tell you what to buy.
Post 18 of 18 in the Professional Setups
What Headset Does Shroud Use?
Logitech G Pro Headset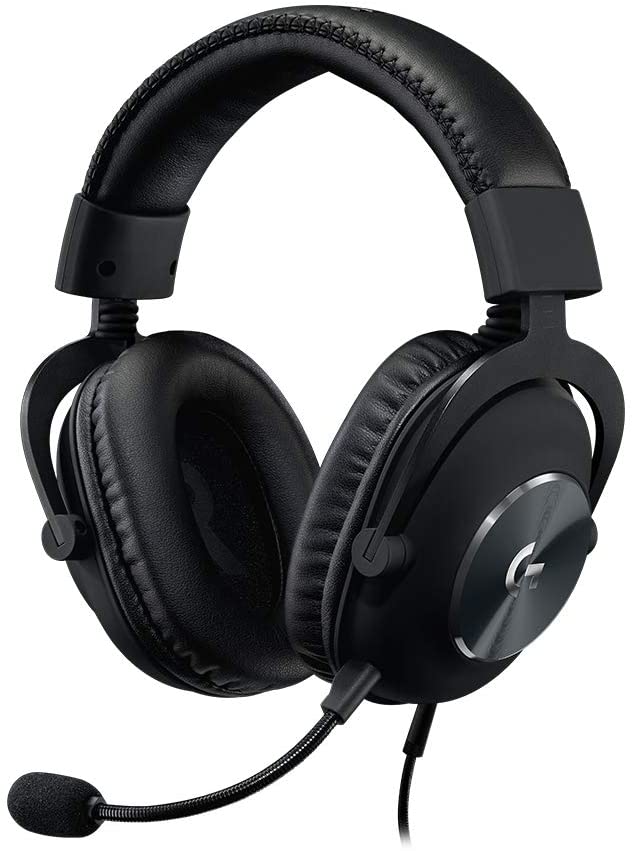 Even though Shroud was a big fan of the Hyper X headphones for quite some time, he decided to switch to the Logitech headphones once he switched to the mixer.
Now he is wearing his Logitech G PRO gaming headset with Blue Voice Technology all the time because it has both a noise reducer, a compressor, and a limiter included in it too.
These headphones provide him with a clearer and more professional sound voice, and they are compatible with all PCs that have a USB external sound card and Logitech G HUB software.
It also comes with a mobile cable that has an inline mic that allows you to use the headset without the boom mic.
The best thing about it is that it has a 2-year warranty so in case it stops working, you can always solve the problem for free.
Users claim that these are some of the best headphones they have ever tried and that they are so comfortable you can wear them for hours without feeling tired.
Unfortunately, they don't come with any sort of settings, and you will have to install them by yourself on your PC or XBOX.
Related: Best Headset for Streaming
What Keyboard Does Shroud Use?
G Pro X Keyboard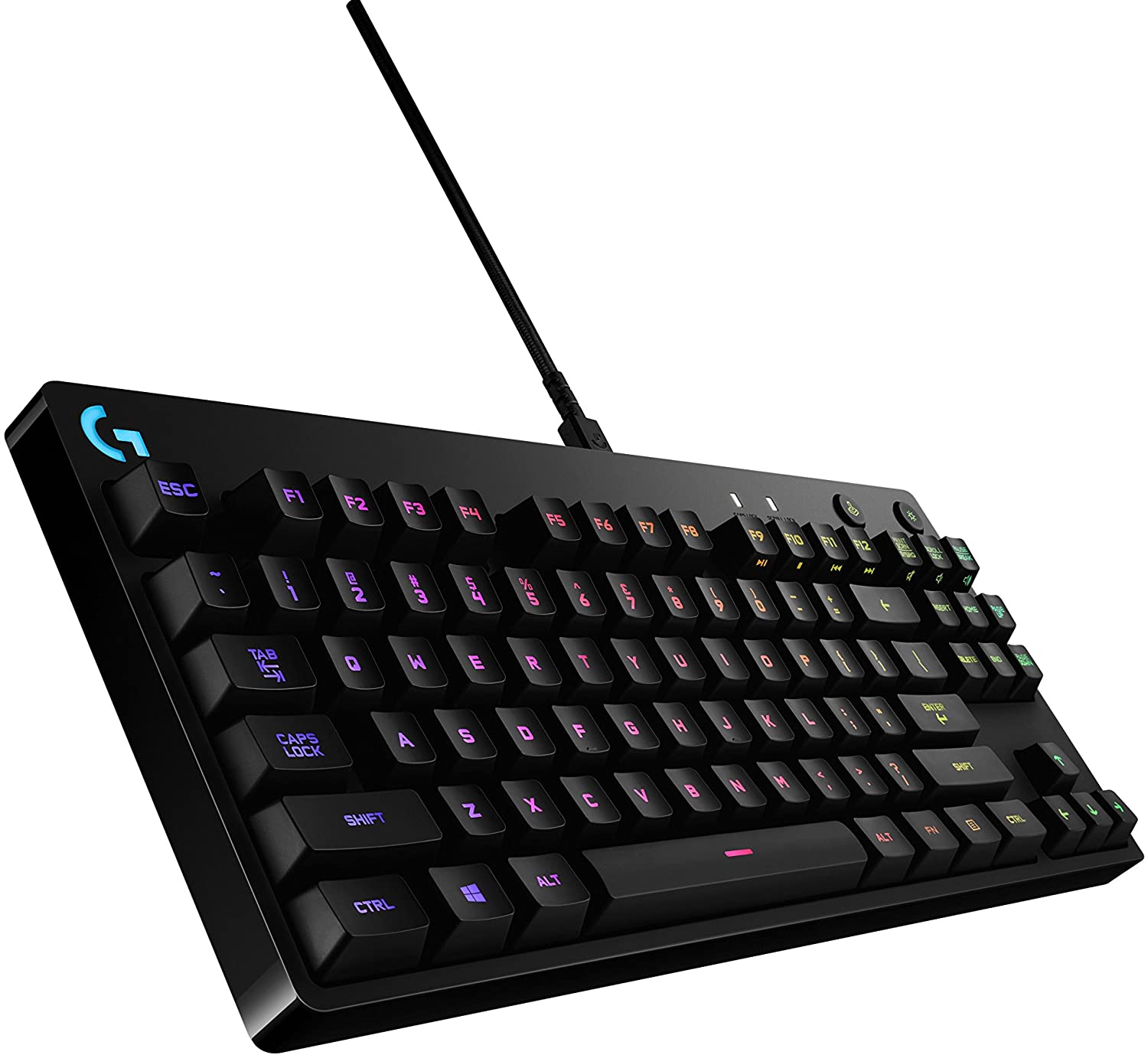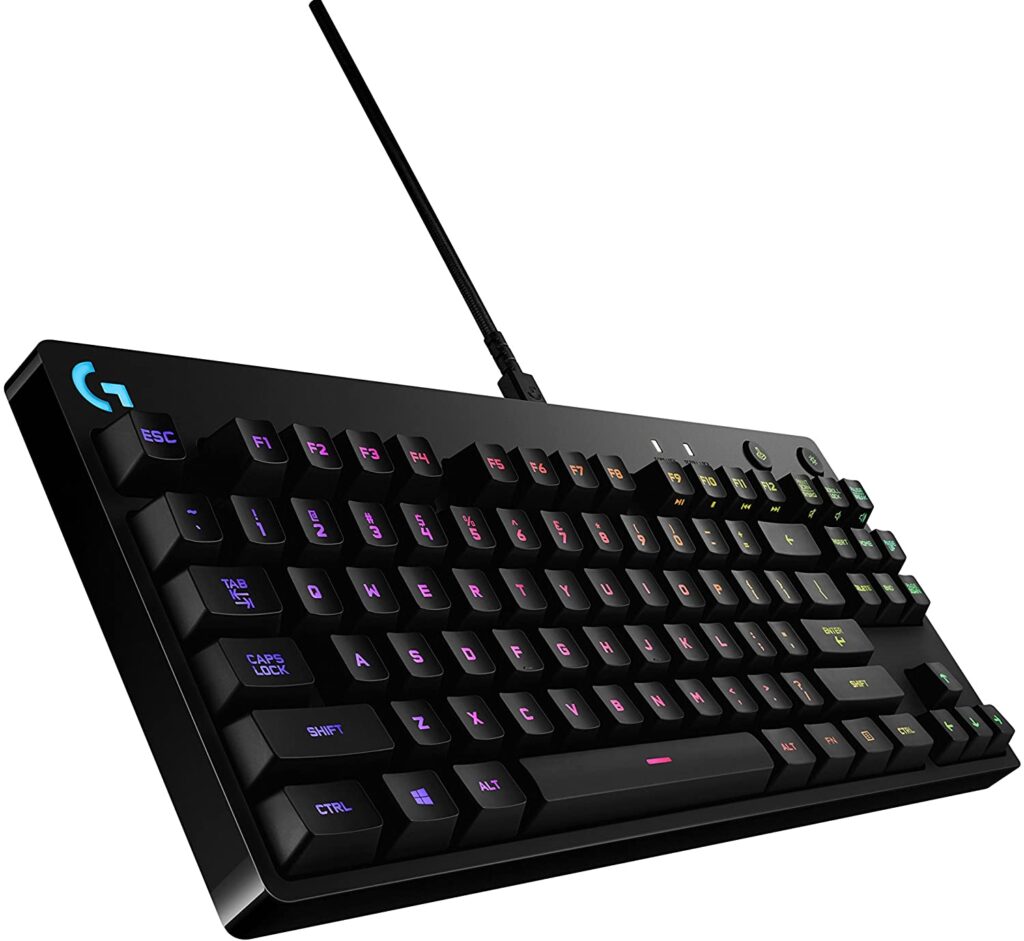 As you will see, Shroud is pretty much loyal to the Logitech company, so he uses their G PRO X gaming keyboard with red Linear Switches.
It is built for E-sports athletes and designed in a way that they can navigate through it easily while gaming and streaming at the same time, and it offers you a variety of different colors that will be emitted while you are using it.
Plenty of gamers also use them during the competitions because it is so light, fast, and responsive, but it is also portable so it is great for those who travel a lot or love to switch their workplaces.
The keyboard also comes with a three-step angle adjustment and a pair of rubber feet that will provide you with stability while gaming so you can be sure that your keyboard won't be switching from one part of your table to another.
In comparison to other gaming keyboards, this one is also not loud at all which makes it a good option for those who have very loud keyboards.
Unfortunately, even though it has RGB light that emits over 16 million od different colors, users complain that their lights have died after two or three of using the keyboard.
However, at the price of 90 dollars, this keyboard is still pretty good, and you will be able to use it even if the lights die out without any problems.
Related: Best Keyboard for Streaming
What Mouse Does Shroud Use?
Logitech G Pro Mouse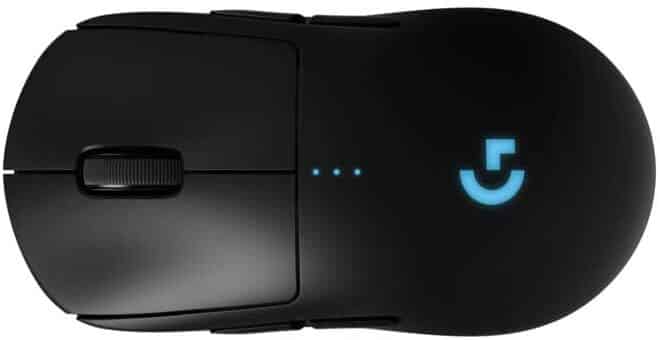 As we have mentioned before, Shroud is loyal to Logitech so he also chooses a mouse from this company and he prefers the Logitech G Pro Wireless Gaming mouse.
This one is also designed specifically for Esports players and it provides its users with a 1-millisecond report rate connection
The biggest addition to this mouse is the Hero 25K sensor with up to 25.600 DPI and the 32 bit ARM processor.
Its whole design is very beautiful and it is very light, weighing less than 80 grams which makes it perfect for gaming.
Logitech claims that this mouse can support up to 50 million clicks and it also provides you with 4 removable buttons that allow you to customize the mouse the way you want.
Your mouse will also come with a 1-year warranty, which maybe is not very long, but it is still good if there is some type of it.
You will need to charge it every 48 hours and even though it was created for streamers in the first place, many people use it for regular game playing and claim that this mouse is simply amazing.
At the price point of 100 dollars, it is also not too expensive so even those who don't stream or game for money can afford to purchase it.
Related: Best Lightest Gaming Mouse
What Microphone Does Shroud Use?
Blue Microphones Mouse Microphone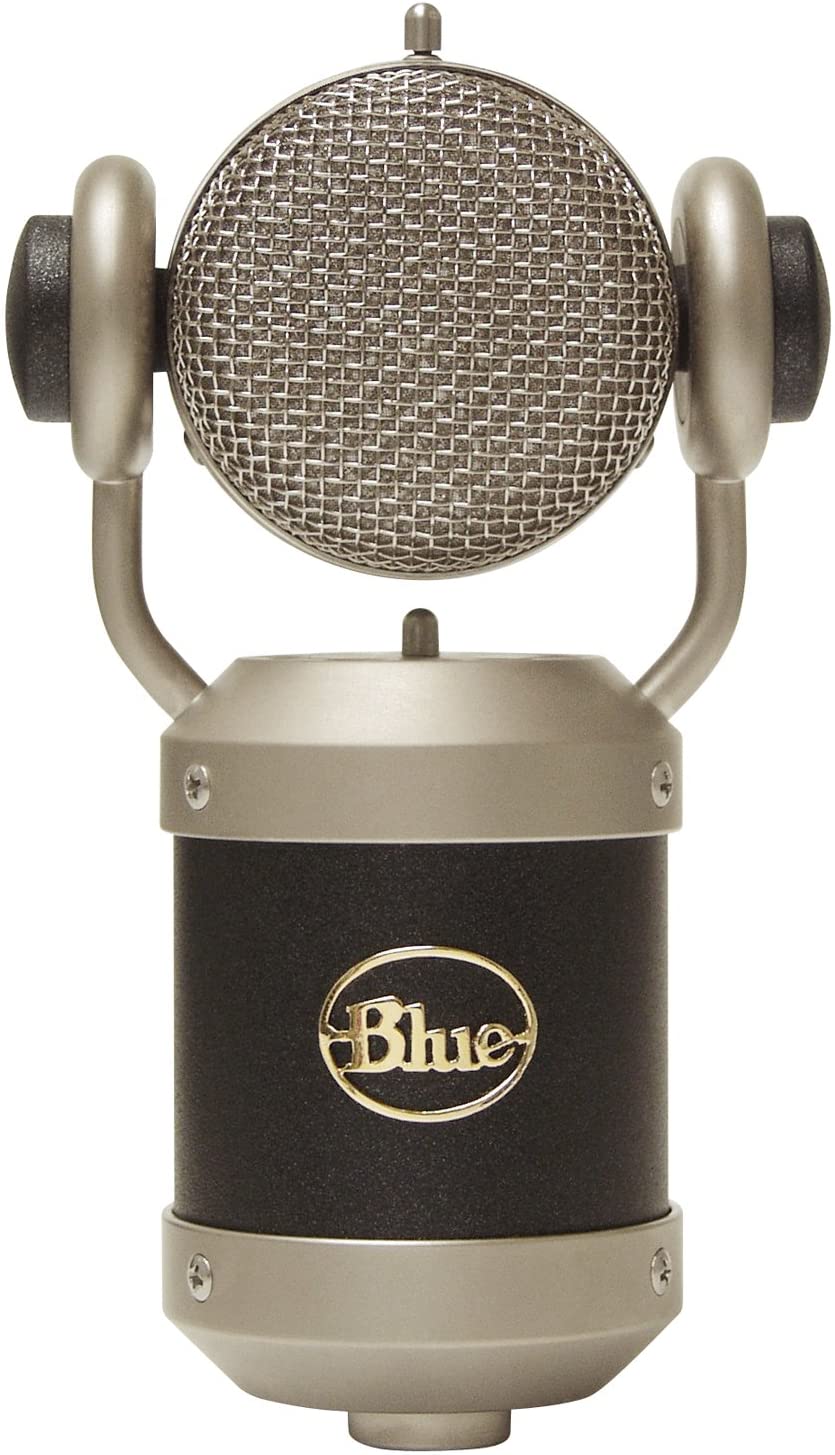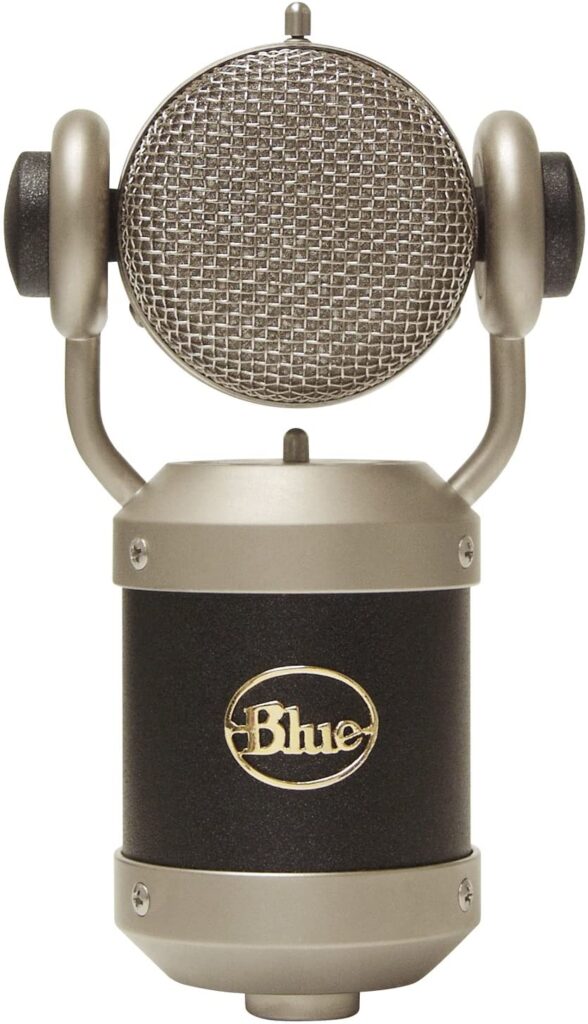 If you have been following Shroud for some time you probably know that he was looking for a microphone that can accentuate his deep voice during the stream.
For that reason, he decided to purchase the Blue Microphones Mouse microphone with a large hand-built diaphragm capsule that makes every tone in your voice pop out.
This microphone will give you a boost both in upper and lower frequencies and help you remain a strong presence while streaming.
With its transformer balanced A class discrete amplifier circuit, integrated suspension shock mount, and rotating head this is one of the best-performing microphones on the market today.
This is not only the choice of gamers and streamers but also of many podcasters and people who are doing voiceovers which tells you a lot about its clear sound.
Also, this is one of the rare products on Amazon that has 0 negative reviews which I believe is enough to tell you about how good and high-quality it is and I recommend everyone to invest some money into it because you can use it for a variety of different things.
Related: Best Streaming Mic Under 100$
What Monitor Does Shroud Use?
Alienware AW2721D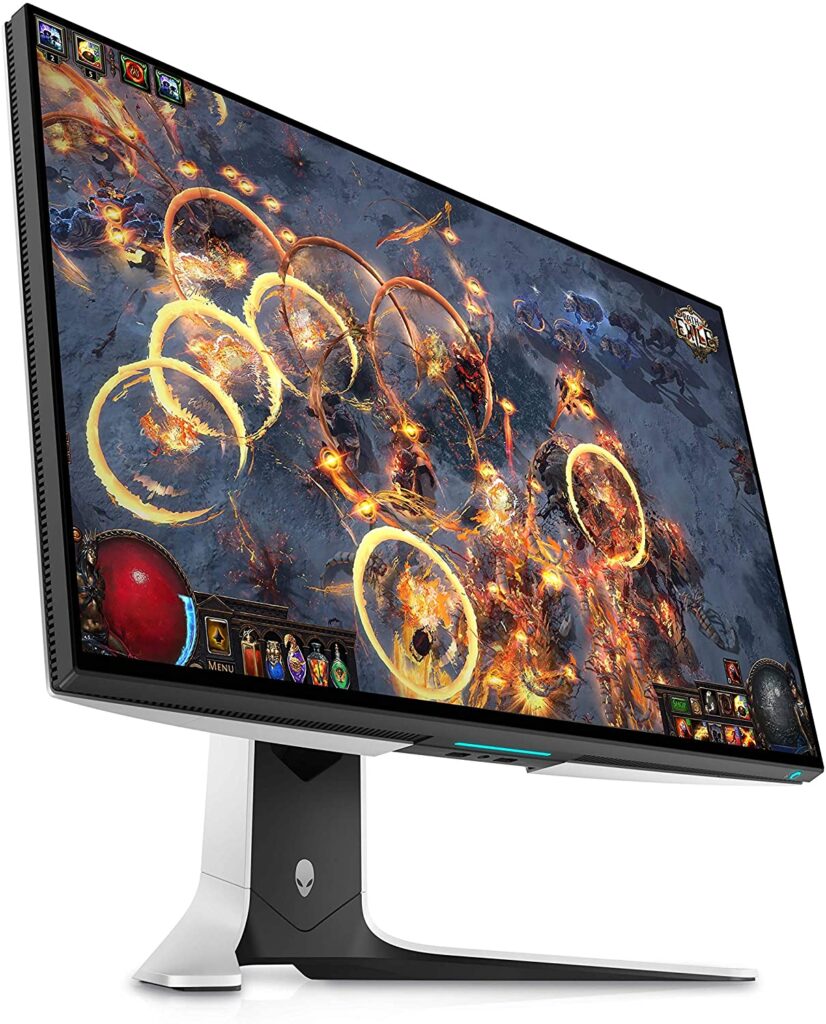 Just like most streamers and gamers, Shroud is also loyal to Alienware monitors and he has been using the 27 Gaming AW2721D gaming monitor for some time now.
It has a fast 240 Hz refresh rate which is suitable for all streamers and gamers and a 27-inch QHD resolution that in combination with IPS Nano Color technology provides you with a detailed and crystal clear picture.
There is also a 4 sided infinity edge display and a flicker-free screen for optimized eye comfort, and also a comfort view feature.
This Alienware monitor has a true 1ms GTG response time that makes pixel change color almost instantly and provides you with smooth gameplay and eliminates potential blur.
Its NVIDIA G sync certification also brings HDR renderings and HDR-capable games and the VESA 600 display supports a wide color gamut.
This is one of the most affordable Alienware monitors, but unfortunately, it seems like many users have problems with it.
There are plenty of negative reviews related to this product and people claim that it lasts them less than 1 year, which is something a company like Alienware should not do.
Related: Best Streaming Monitor – Top 7 Products and Reviews
What Webcam Does Shroud Use?
Sony Alpha A6000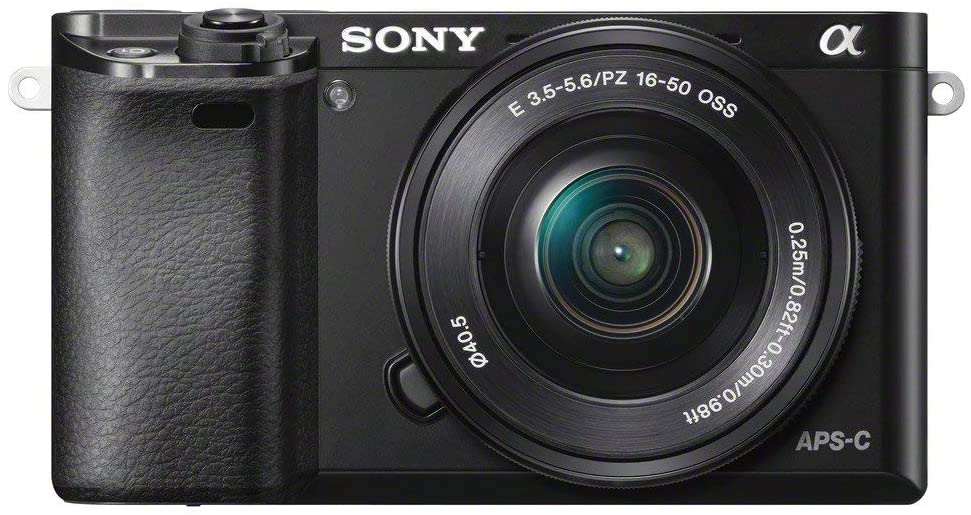 Shroud is a big fan of the Sony Alpha a6000 mirrorless digital camera that allows them to make high-quality streams and produces a smooth picture.
This webcam has a 24.2 mp back camera and an illuminated 35-millimeter full image sensor that produces a high-quality picture.
Unfortunately, it is only compatible with Sony E mount lenses, but it can provide you with 11fps during continuous shooting.
Its battery life is also not that amazing as it can take only up to 360 photos before it needs to get charged again.
Sony claims that it has the world's fastest autofocus with 179 AF points and 11 fps, but users believe that this is not true.
Even though you would say that this is an amazing camera by their description, users find this camera to be far away from great, and at a price point of 650 dollars, this is a very bad camera.
It needs to get charged all the time, its picture is not that clear as they claim it to be and it is compatible only with Sony lenses that are a lot more expensive than other ones.
Overall, users have really bad experiences with this webcam and I recommend thinking twice before deciding to buy it.
Related: Best DSLR Camera for Streaming
What Mouse Pad Does Shroud Use?
Logitech G640 Tappetino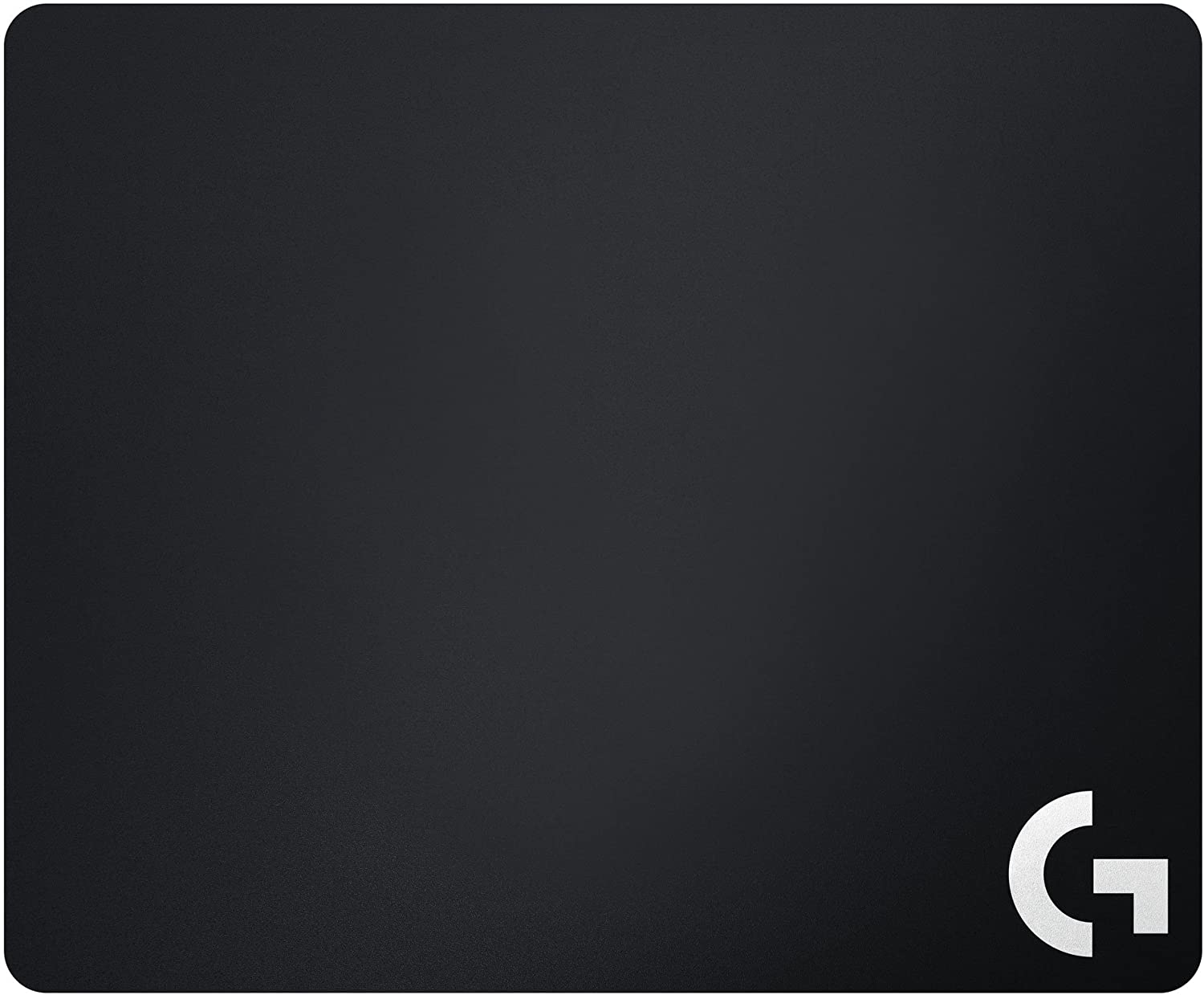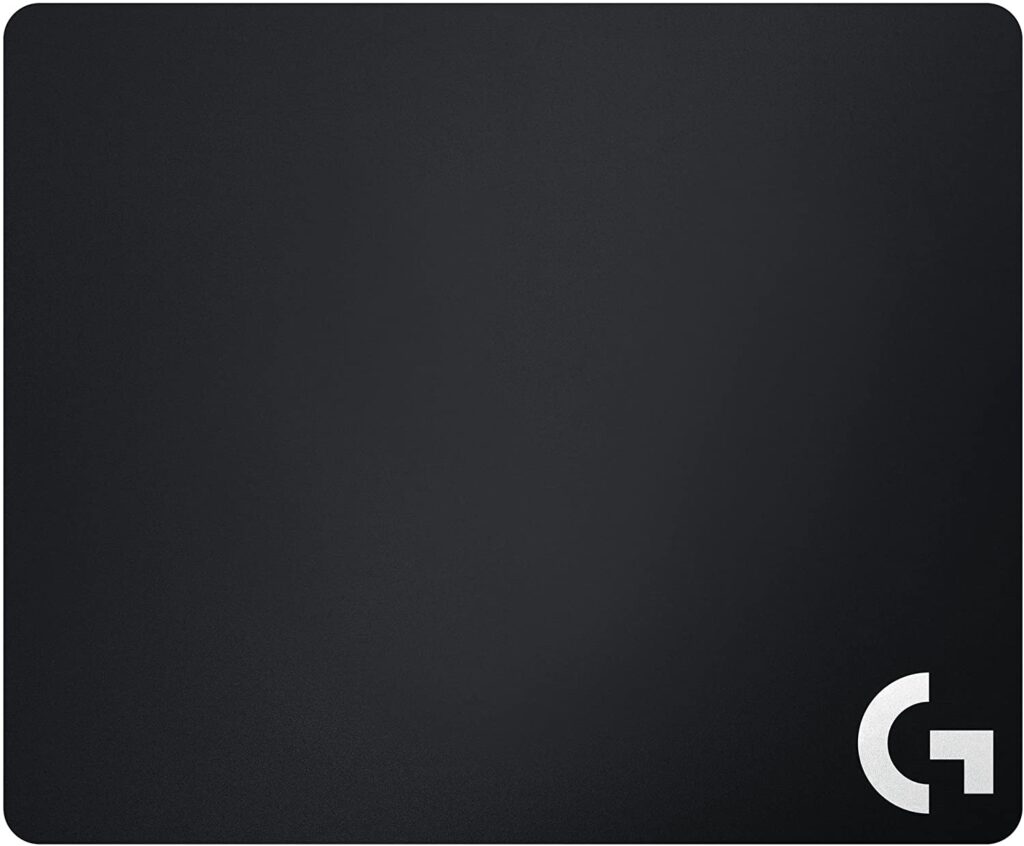 When talking about mousepads, we are talking about Logitech once again, but this time, the topic is their G640 tappetino mouse pad.
This mouse pad is massive and it has a high sensitivity offering its customers a very precise sensor and being the best mouse pad for all Logitech devices.
However, even though it was made for Logitech devices, it is compatible with all PCs and mouses that are available on the market.
Even though it costs 60 dollars, this is something all professional streamers and gamers need and it helps them navigate the mouse with ease so it is a worthy investment.
However, if you are neither a streamer nor a gamer, I believe this is something you definitely don't need and a pure waste of your money.
What Graphics Card Does Shroud Use?
NVIDIA RTX 3090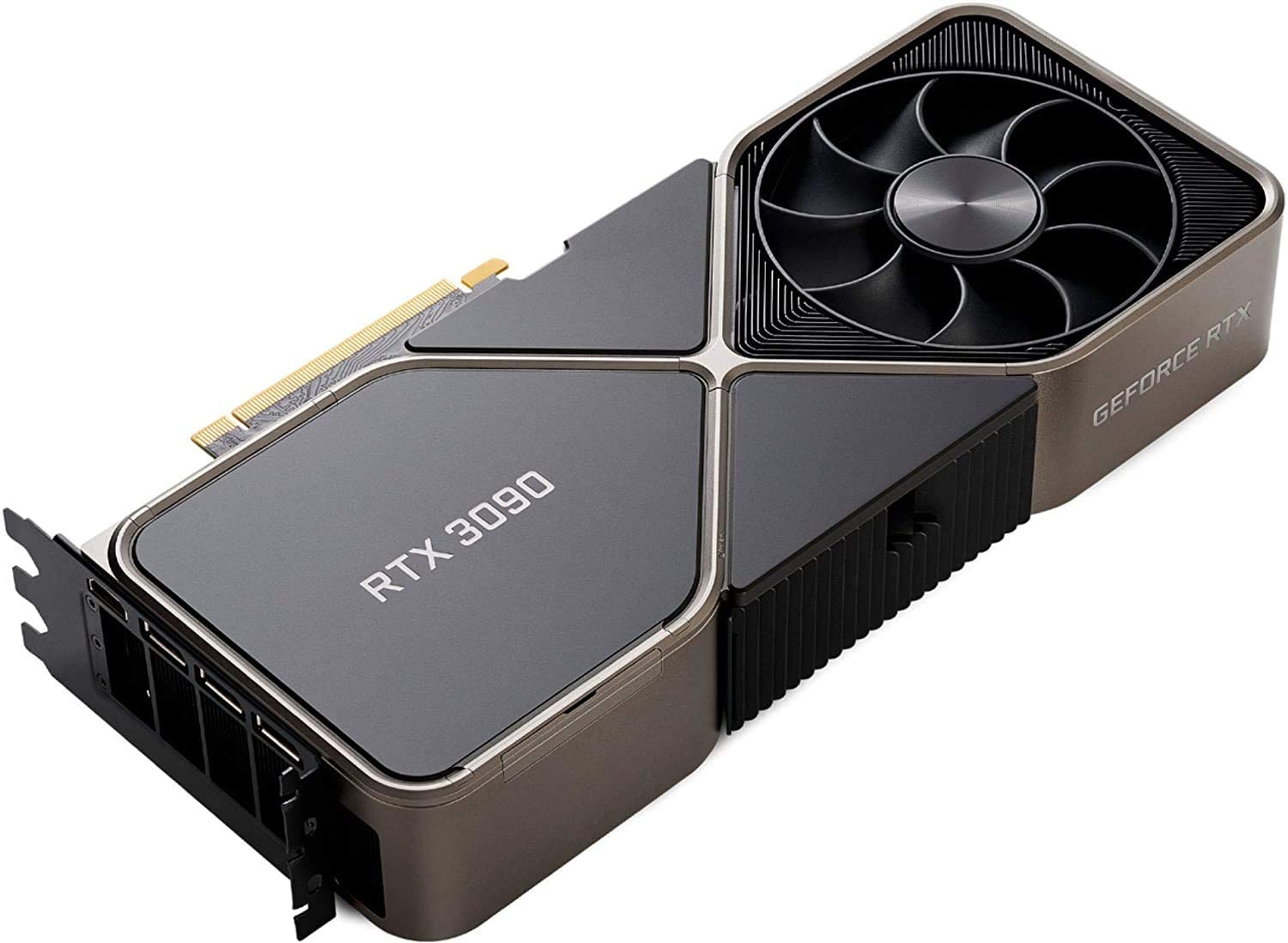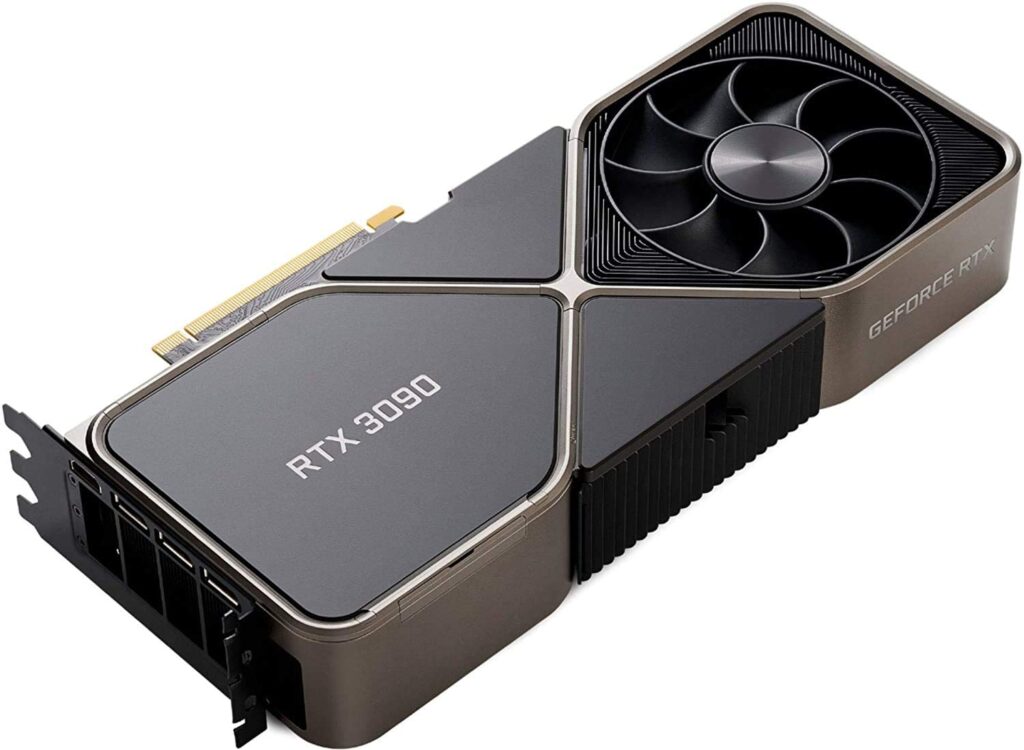 Shroud is a big fan of the NVIDIA Geforce RTX 3090 graphics card that is one of the best graphics cards for online streaming and gaming.
It is a big and ferocious GPU with TITAN class performance and powered by Ampere, NVIDIA RTX architecture.
This graphics card will provide you with a high quality of games and streams, but it seems like it is not suitable for anything else.
People have been complaining so much when it comes to this graphics card that its price has dropped from 3500 dollars to 2100 dollars!
Even though plenty of gamers and streamers still claim to use it, it is thought that this card is slowing down the processors and it burns out a lot, so you can never really be 100% sure while using it.
Overall the reviews and opinions on these graphics cards are negative, and it is in the same price range as most of the graphics cards, so I recommend investing in something else.
Related: Best GPU for Streaming – Top 7 Products and Reviews
What Capture Card Does Shroud Use?
AverMedia GC570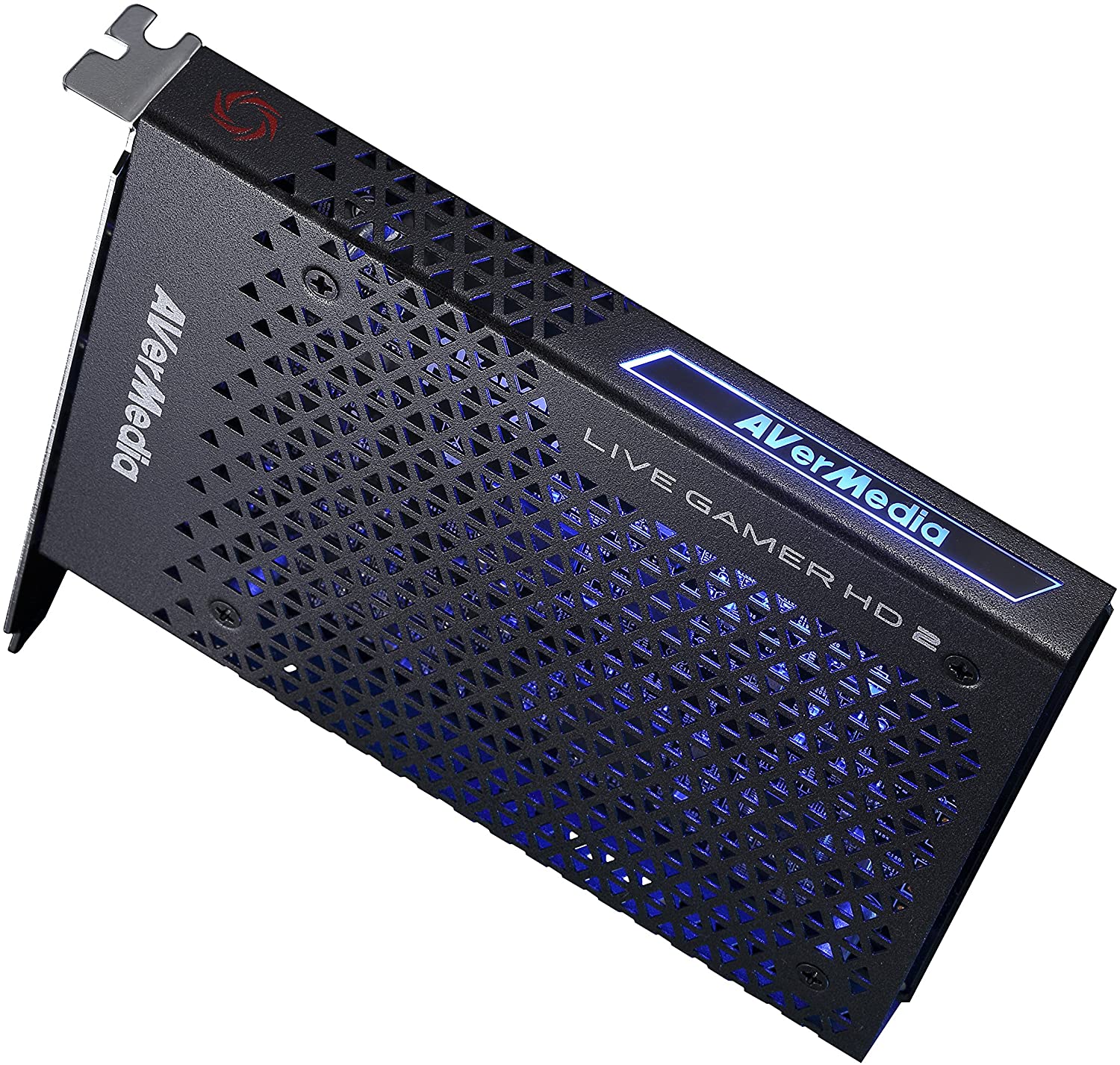 People tend to avoid capture cards while streaming because they are usually not that reliable and consistent so you never know what can happen.
Shroud has been bragging about using the AverMedia GC570 capture card for OBS for quite some time now and this is a great product that makes streaming go smoothly, at least for the first period of time.
This AverMedia card is made specifically for games streaming and it does a great job of providing its users with an amazing stream without any bugs or problems, and overall, the reviews on this capture card are pretty good.
Even though this is a product not everyone wants or needs to use, it is good to know which option is the best if you decide to invest in it sometime in the future.
Related: Best Capture Card for Streaming
What Processor Does Shroud Use?
AMD Ryzen 9 5950X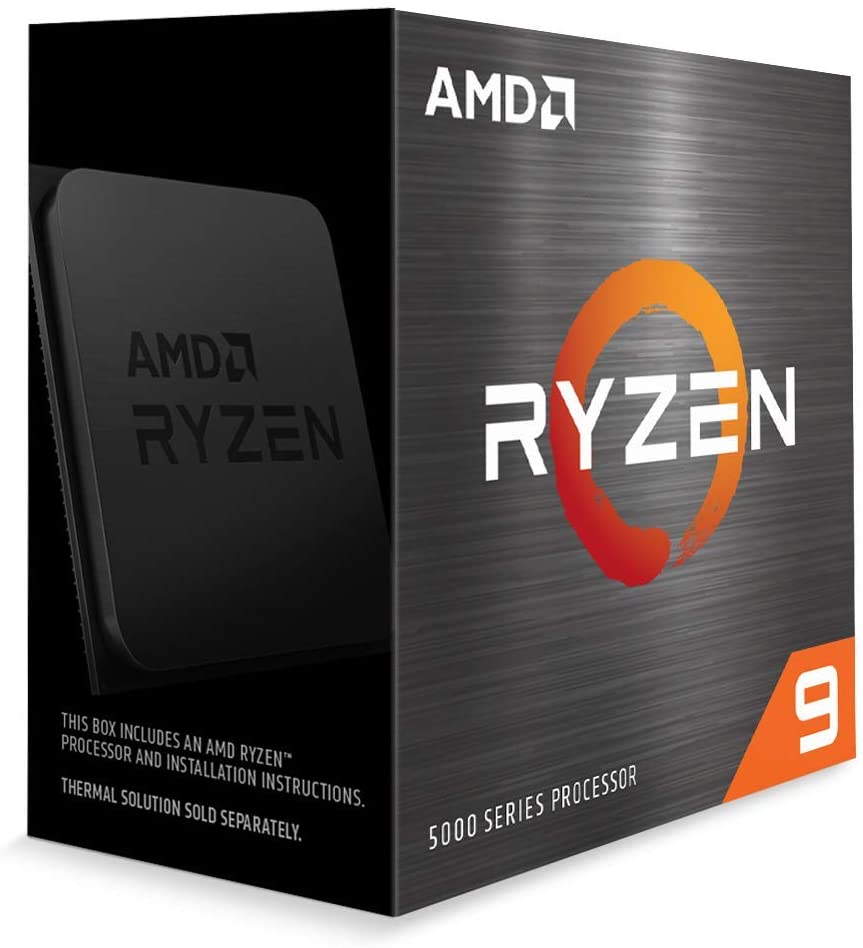 Shroud is using one of the best and most expensive processors on the market and that is the AMD Ryzen 9 5950X 16 core 32 thread unlocked processor.
With 16 cores and 32 processing threads, this processor is literally a beast and every gamer wants to have one of these.
This product can deliver 100+ fps performance while you are playing some of the most popular games like Fortnite or LOL, and it has a 4.9 GHz max boost.
Unfortunately, like most very fast processors, this one also needs a cooler and it will not be able to work properly without one, so I recommend buying a liquid cooler with it.
This is a very popular processor but also a very expensive one because you will need to invest 900 dollars in order to get it, and that is usually something only professional gamers and streamers can do.
Related: Best CPU for Streaming on Twitch
What Motherboard Does Shroud Use?
ASUS ROG Strix X570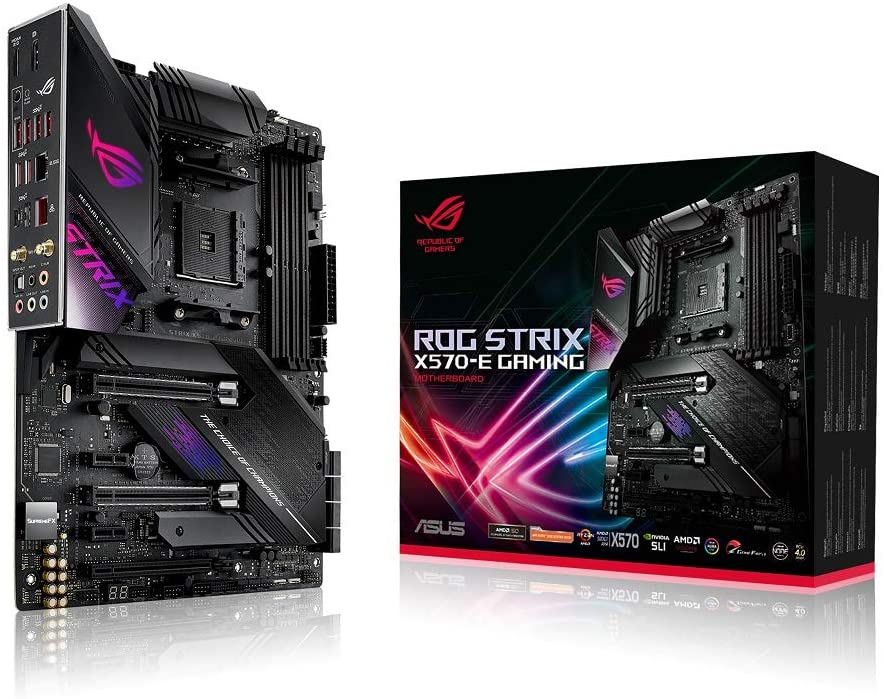 When it comes to motherboards, Shroud has been using the same one from the beginning of his streaming career and that is the ASUS ROG Strix X570 Gaming ATX motherboard.
This motherboard is extremely powerful and it has Aura Sync RGB lighting and comprehensive cooling which make it a great choice for streamers and gamers.
It also has a 2.5 GB LAN and Intel Gigabit Ethernet with ASUS LANguard and it is compatible with all PCs you can find and use nowadays.
However, when installing it, make sure your BIOS is updated because if you have a version that is not enriched with the latest update, it will probably not be able to connect to it.
You can also download the latest BIOS through their ASUS website which is a great option for those who do not know too much about things like this.
Overall, this motherboard is pretty good and even though it costs 430 dollars, many streamers and gamers choose it because it makes their experience a lot faster and better.
Related: Best Motherboard for Streaming – Top 9 Great Products
Join our Discord Group. Ask questions, team up with fellow streamers, share memes, and more!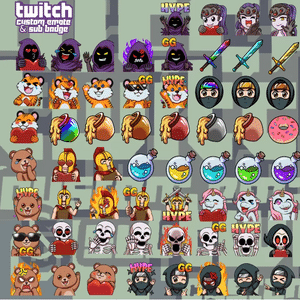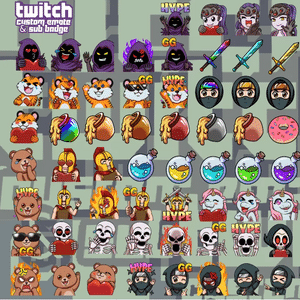 Claim for FREE:
FREE Emote PACKS
A book on growing your audience