Having the right keyboard is the key to becoming a successful gamer and streamer, and pretty often, people completely ignore this fact and settle for any keyboard that is within their price range.
However, if you want to make sure you will get the right results and that your keyboard switches will be able to perform fast and well, you will have to invest your money in a good mechanical keyboard.
Today, I am going to show you this Romer G review, and help you learn more about this amazing product.
Post 3 of 12 in the Mouse and Keyboard
Romer G Review
Features, Software, Audience, and Price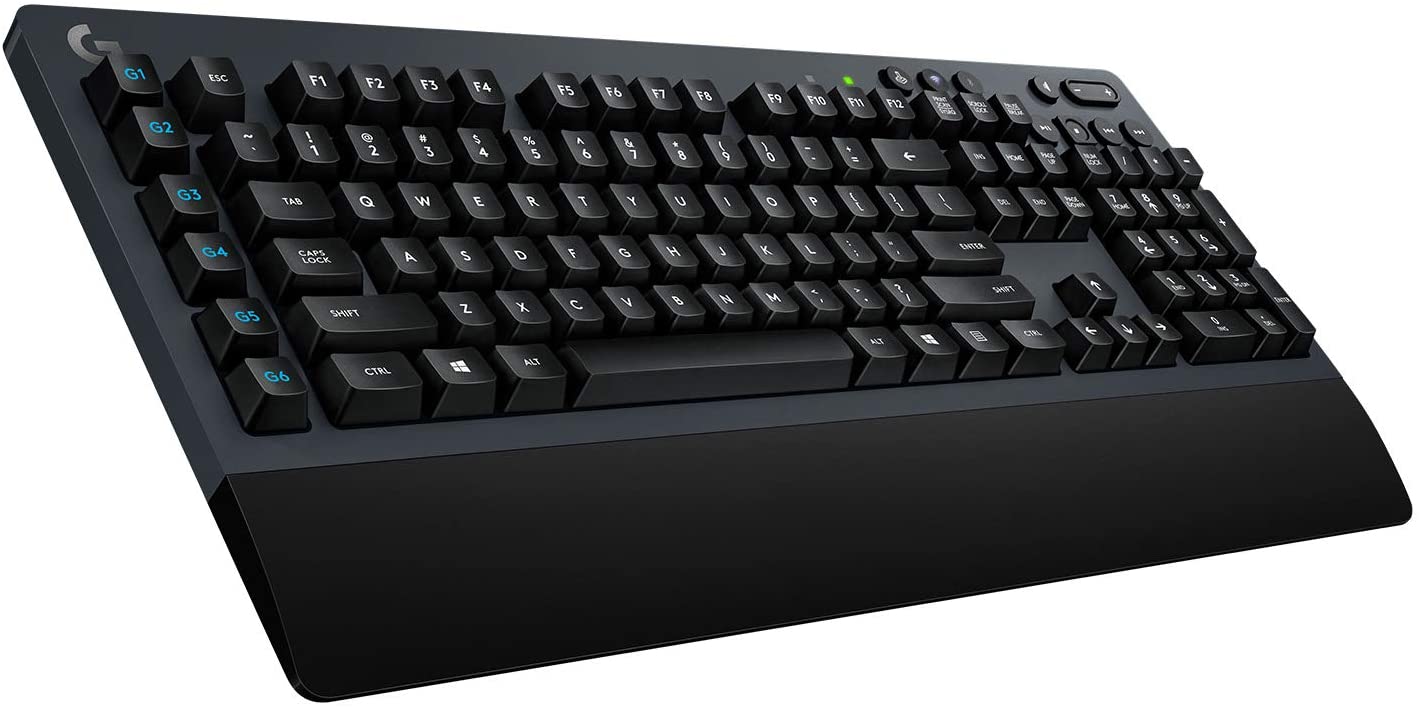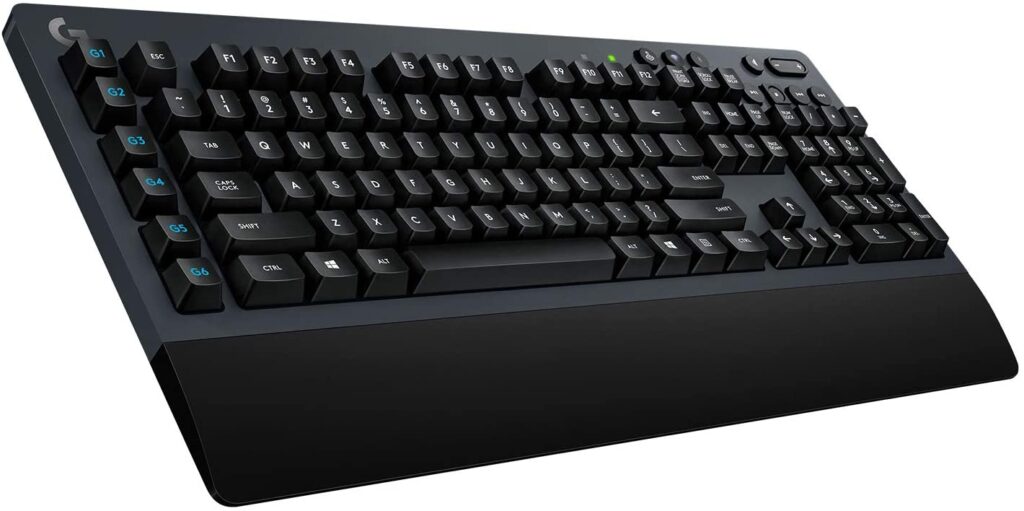 One of the most popular keyboards in this niche is the famous Logitech Romer G keyboard loved by many popular gamers and streamers and has managed to become one of the best-selling keyboards ever.
It is made for professional gamers, and it will really provide you with an exceptional experience that you would not be able to get with just any other keyboard, especially not those in a lower price range.
The Logitech G series has become very popular among gamers pretty fast and it is really something that is worth your attention, especially if you are a professional in this field.
For that reason, we have decided to review this product and see if it is really as good as the company claims it is and whether it is really a good fit for gamers and streamers or not.
Software Installation
Installing Logitech products is a pretty simple and fast process, and in case you have installed anything before in your life, you will know to do it without any problems.
You will have to go to the Logitech website and download their Software and Install file that will work for all of their devices, so if you have a microphone or a headset from them, you will be able to install them simultaneously time.
Once you download the file, it will be zipped, so you will have to extract it and then save the software to your computer.
After you have done that, you should be able to open the software easily, and you will be faced with instructions.
The installation process is pretty simple, and you will need to follow the instructions and check out all the boxes.
In the end, you will see a notification that will tell you the installation process is finished, and you are free to open the software and install your driver.
It should recognize the product you are using immediately, so you don't need to type in the serial number or anything else but save those papers just in case something happens.
The Romer G keyboard is compatible with all PCs and laptops, so you should be able to install it easily, even on Mac devices.
Key Features
1. Mechanical switches
The mechanical key switches are the thing that makes this Romer G keyboard so popular, and the fact is that they will provide you with a lot better and faster performance than all other keys on the market.
This Logitech keyboard has advanced Cherry MX switches that are perfectly engineered and tested to provide you with the best responsiveness and performance.
They are a lot more enduring than all the keys you can find on the market these days, and they come in 3 different versions and colors.
When purchasing this keyboard, you can choose whether you want GX Blue switches that are clicky and will produce a specific sound, GX Brown switches that are actually tactile switched and have the best responsiveness, or the GX Red switched that are actually linear switches.
This particular keyboard is made specifically for gamers, so there's no surprise why many of them go for the one with a tactile switch.
The Cherry MX Browns are definitely the best switches for all gamers because they will provide them with the fastest response, and they are really comfortable for people who game for hours every day.
If you are looking for the perfect mechanical switch for long gaming hours, then Cherry MX Brown is definitely the right option for you, and its tactile bump will provide you with amazing subtle feedback.
The tactile feedback you will get with this keyboard really can't be compared with any other keyboards on the market because Romer G tactile is really one of a kind.
It is also the best switch for competitive gaming and FPS games, so we can say that Logitech really created this keyboard for professionals.
However, in my perspective, people who are not professionals could also do great with Cherry MX Red and Cherry MX Blue because they are also amazing.
The Romer G clicky is definitely a great option for people who spend several hours a day typing and don't mind that clicky sound, while the Romer G linear is the best option for people who engage in action games and MMO games.
Whichever one you choose, you can be sure that the tactile switch is amazing on all of them, and this Logitech G series is really impeccable.
All tactile switches are made according to the latest Logitech gaming software, so you can really count on them to provide you with the best experience.
Even though they are enduring, I had some problems with my space bar, and I feel like the key travel was not good enough, but that is something that you can easily solve by replacing the switch.
The symbols in the number row also tend to fade out after a year or two, but that is completely normal, and I believe that all gamers have the keyboard memorized perfectly so that it wouldn't make too many problems for them.
The choice will usually be based on a personal preference, but you should know that this is a really good keyboard, and it is exactly what one gamer needs.
2. Premium comfort
Since it is aimed at professional gamers, this keyboard guarantees premium comfort at all times, and it is made from the best materials you can find.
It has a memory foam that will easily get back into its original state after some pressure, and it allows you to create a perfect wrist rest for your hand.
The foam is wrapped by amazing, soft leather that is still very strong and enduring, and it is also sweating and water-resistant, making it a favorite among gamers.
Like most mechanical keyboards, this one also has rubber pads that will keep it in its place, which is very important when you have a device with macro keys like this.
The Romer G tactile switches are very comfortable, but my hand tends to get tired from time to time, and there isn't really the perfect place for a wrist rest, so I believe that this part could have been executed a bit better.
However, this is definitely one of the most comfortable keyboards I have ever used, and I am extremely happy to recommend it to everyone who is into it.
This level of quality, comfort, and performance is really unmatchable, and I believe everyone should give it a try.
The build quality is amazing, and since it is made from an enduring aluminum and magnesium alloy, it will provide you with a great and sturdy design and look aesthetically pleasing.
It has a big set of features and media keys that can easily be used, so I believe you won't have too many problems with it, even though my hand tends to slip from time to time.
Since the actuation force is really amazing on all of them, I believe you will be able to get a very responsive and fast keyboard at all times and you will not even have to click hard to do that.
Some people complain that on the Romer G linear keyboard the switches tend to feel more like a rubber dome than real mechanical switches, but this is something I really never experienced.
3. USB connectivity
You may believe that your mechanical keyboard is working a lot better when it is connected to the USB passthrough, and this is really something most gamers and streamers do.
The keyboard comes with an additional USB cable, and you can connect it to the device through the USB port on it.
People believe that this is the only way to get the full speed and maximum data out of your keyboard so that you may give it a try.
In my experience, the performance was completely the same, just as the actuation force, so I wouldn't say it does miracles for your device.
4. High-functioning keys
You already know that new switches on this Logitech Tactile Romer G keyboard respond very fast and are very comfortable, but they have a few more functions too.
They actually work as media keys, and you can control every part of your process throughout the keyboard, whether that be a light sync technology, how responsive the keyboard will be, or just regular Cherry MX Switch functions.
The FN key will allow you to change the volume and the color of the lighting, but also to choose when you play and pause the game or the video.
This is something you couldn't do on their previous keyboard, so it is a really cool addition, and I believe that many people really like it – at least I know I do.
With the FN key, you will also be able to activate the toggle feature that is unique to Logitech software, and you will also get access to the G Hub software that will allow you to completely reconfigure the keyboard and add the features you want it to have.
All the commands can be arranged by your choice, which is something most gamers really value and probably the reason why the Logitech keyboards are so popular among them.
The media controls they offer are really one of a kind, and I would recommend everyone in the gaming industry to purchase one of these.
5. Gaming features
In case all of this previous information was not good enough to help you make a purchase, then this will for sure.
Romer g's have special gaming features that unfortunately work only in combination with Windows PCs, so out fellow Mac users, you really are missing out on something big.
You will get the option to access the Toggle mode through the FN and F8 key, but also to store RGB profiles, special game moves, and gaming stories with just one or two simple clicks.
The keyboard also comes with special gaming keycaps and additional switches you can put on your keyboard if you harm the original ones.
My experience has shown me that your performance really tends to get better when using this keyboard because it is made specifically for gaming, and it can basically remember your game moves.
In case you are a professional streamer, this is really the keyboard of the best quality you can find, and you will probably never need a mouse again because you can control everything through it.
There are not too many mechanical keyboards made specifically for gaming, so this is really the best thing you can find, and it is worth every penny.
6. Light Sync RGB technology
This Romer G mechanical keyboard and its switches are enriched with the special RGB technology that is completely customizable.
You can choose the color and the design of your Romer G switches and create a whole preset of different effects.
Many streamers love this because they can sync the colors of their setup, environment, and favorite game because it can really look great on a live stream, and it tends to attract more people to watch it.
The Romer G switches are really amazing, and if you are someone who really wants to enhance his performance on Twitch or a similar streaming platform, I believe this feature will be of a lot of help.
People believe that this is really irrelevant, but as a streamer myself, I have really seen how much it can impact your performance, and I believe it is very important to find equipment that will fit into your space and environment perfectly.
Target Audience
This Romer G mechanical keyboard is a product made specifically for professionals, and it is a part of the special Logitech G series that has several different gaming devices.
Since it is on the pricey side, you could probably realize that by yourself, but the fact is that this is really a part of the professional equipment, and if you are someone who tends to game out of the hobby, then you really shouldn't be spending that much money on a keyboard.
Its whole design, dedicated media keys, all the features, and options the keyboard offers are made to provide gamers with a flawless experience and help them get amazing results easily.
On the other hand, there are plenty of people who game just out of love and still choose to use this keyboard, and even though they can see a difference, it doesn't mean too much for them because they are not that experienced.
Unless you are gaming to earn a living, you probably won't see too many differences between this one and a regular, 20 dollar keyboard.
The professionals really value this mechanical keyboard, and you should know that this Romer G board is definitely one of the most popular gaming devices on the market these days.
Logitech has really outdone themselves with this product, and they were definitely able to see the amazing feedback they have received from the gaming niche.
Price
As we have already mentioned, this is a professional keyboard, so, logically, it is a lot more expensive than other ones.
This keyboard comes at 150 dollars, and it is one of the most expensive keyboards on Amazon and similar retailers right now.
It is never discounted, and there is no way you can get a promo code for this one, so unless you are a professional from the gaming niche, you really don't need to spend money on this product.
You could probably see that it is a very special keyboard with Cherry MX switches that can be useful only to real gamers and streamers, so there is no point in spending that much money on a product you will not even be able to use to its fullest.
There are plenty more Logitech keyboards with similar or even the same switches, so you can really go for one of these more affordable options and still get amazing results.
Frequently Asked Questions
Is Romer G good?
The Romer G keyboard is probably the best gaming keyboard you will find on the market these days, and the only other keyboard that can be compared to it is the Razer Blackwidow one.
Romer G switches are the best switches for all professional gamers, and everyone who is in the gaming industry and is a part of this niche knows this is the best product you can find on the market these days. It is very expensive, but it is not made for everyone, and its Cherry MX switches will be useful only to real professionals who earn a living from gaming.
Why is Romer G hated?
I believe that the reason why so many people hate the Romer G collection is the fact that they can't buy it and believe that their simple keyboards can do the same work for half the money.
However, they don't realize that this is a professional keyboard and it is a part of equipment for all people who earn from gaming and streaming. It is made by the latest Logitech technology, and its macro keys and brown switches and their importance will only be understood by people who have spent years in this industry.
This is an amazing product, and even though it is very expensive, that is the way it should be because it is really not cheap to create a good tactile switch and G hub this piece has.
What does Romer G feel like?
From my perspective, using Romer G feels like scrolling through the cloud because their keyboard is extremely comfortable and light. The mechanical switches are highly responsive to act even after the slightest touch, especially the Romer G linear switches.
Since it is made with extremely soft memory foam, you probably won't feel way too tired even if you have been using the keyboard for hours now. Its whole design and all the materials are used are carefully sourced and created to provide the users with the fastest and most comfortable gaming performance they could think of.
Are Romer G switches durable?
The Romer G switches are very enduring, and in my experience, they can last you for more than 3 years even if you use them daily. I did have some problems with the space tab, but other than that, my keyboard was able to continue working perfectly, and I really didn't have any problems with it.
The symbols and letters on some of the switches may fade during the time, but that is completely normal, and it really can't harm your whole gaming performance or experience. In my perspective, these are the most enduring keyboard switches I have ever used, and I have really used a lot of them.
Conclusion
As you could see, this Logitech Romer G keyboard with mechanical switches is one of the best keyboards on the market, and it is definitely a product made for professional gamers and streamers.
It comes with a variety of amazing features, and you even choose whether you want tactile switches or linear switches, which is something you never had the option to do before.
The product is also known for having amazing gaming features like special keys that allow you to control the course of the game, change the volume and the lighting, and do many other amazing things.
It is made from amazing aluminum, and it is covered in soft leather that will provide you with maximum comfort. And you can really see why the whole gamer rage is that big when it comes to this product.
My experience has shown me that this is really a worthy piece, and no matter which one you choose, the clicky or tactile one, you will always be provided with an amazing experience.
If you are a professional and dedicated gamer, this is definitely a product you need because it will help you elevate your performance to a completely different level you probably couldn't even imagine before.
Related: Best Keyboard for Streaming