PC Ninja is easily one of the most recognizable streamers, and he has managed to build a reputation for himself in a really short period of time.
However, his success would not be that big if it wasn't for his equipment and the great skill that helps him handle it.
---
If you want to find out what is streaming setup PC Ninja uses, then you are in the right place!
* Mouse: Finalmouse x Ninja Air58
* Keyboard: Steel Series Apex 7
* Headphones: Beyerdynamic DT 990
* Monitor: Alienware 25-inch Gaming Monitor
* Microphone: Audio Technica AT 2035
* Webcam: Blackmagic Design URSA Mini Pro
* Chair: MAXNOMIC Dominator
* Mousepad: HyperX Fury Speed Edition
* Graphics Card: GeForce 2080TI
* PC Case: NZXT H700i
* Processor: Intel Core i7 8700K
* Motherboard: NZXT N7 Z370 ATX
---
Here you will find out what mouse, desktop, and keyboard he uses and also gets to know where to buy them from.
Post 17 of 18 in the Professional Setups
What Mouse Does PC Ninja Use
Finalmouse x Ninja Air58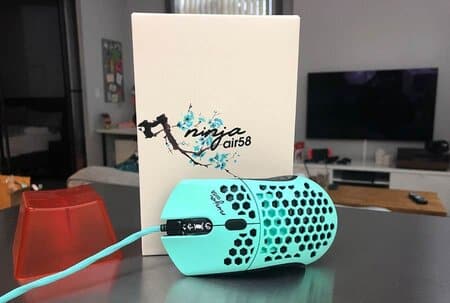 PC Ninja is a big fan of the Finalmouse x Ninja Air 58 mouse that is considered to be one of the best mouses for streaming on the market.
The design of the mouse is very practical, and you can stream for hours without feeling tired; however, it is quite pricey, and you will need to invest at least 300 dollars into it.
This is probably the best choice for all Fortnite streamers because it is very light, and your hand won't hurt after navigating with it for an hour or two.
Finalmouse x Ninja Air 58 is sold out all the time, so even if you have enough money for it, it can be quite tricky to get to it.
Many people complain that it didn't last them for more than 6 months, so even though the design is pretty good, the mouse itself may not be that enduring, so this is a debatable investment.
In my opinion, this is definitely not something you should invest in, especially if you are not a professional streamer and don't earn hundreds of dollars from streaming games.
This mouse got so popular just because it was done in collaboration with PC Ninja, and that is probably the reason for the crazy price.
I recommend investing in a lot cheaper and a lot more enduring mouse, like Glorious Model 0 because it is a lot cheaper, and users have much better experiences with it.
Related: Best Heaviest Gaming Mouse – Top 9 Products and Reviews
What Keyboard Does PC Ninja Use
Steel Series Apex 7
Ninja uses the Steel Series Apex 7 Mechanical Gaming Keyboard, which is super fast and very responsive.
It is a beautifully designed keyboard that provides users with more than 16 million illumination colors per one key.
Since it is built from aluminum alloy, it is really unbreakable, and users claim this keyboard has lasted for more than 3 years without getting damaged in any way.
There is also magnetic wrist support which gamers and streamers really value in keyboards, and the keyboard is very responsive – you don't even have to click on a button, just a slight touch, and it will make your command come true.
The lighting effects on this keyboard are very bright, but in case that is something you don't feel comfortable with, you can always turn them off or choose colors that work the best for your environment.
Unfortunately, as you have probably seen on Ninjas or some other streamers' lives, this keyboard is very very loud which is not something everyone is crazy about.
There is no way you can solve this problem except by buying another keyboard, so please consider this information while choosing the best keyboard for yourself.
The other problem with this product is that it can't be used with all games, but rather just 7 or 6 of them, so if you are playing League of Legends, for example, you may not be able to do it with this keyboard.
Even though it is a pretty good keyboard, there are some disadvantages to it, and I recommend investing in it only if it meets all of your needs.
Related: Best Keyboard for Streaming
What Headphones Does PC Ninja Use
Beyerdynamic DT 990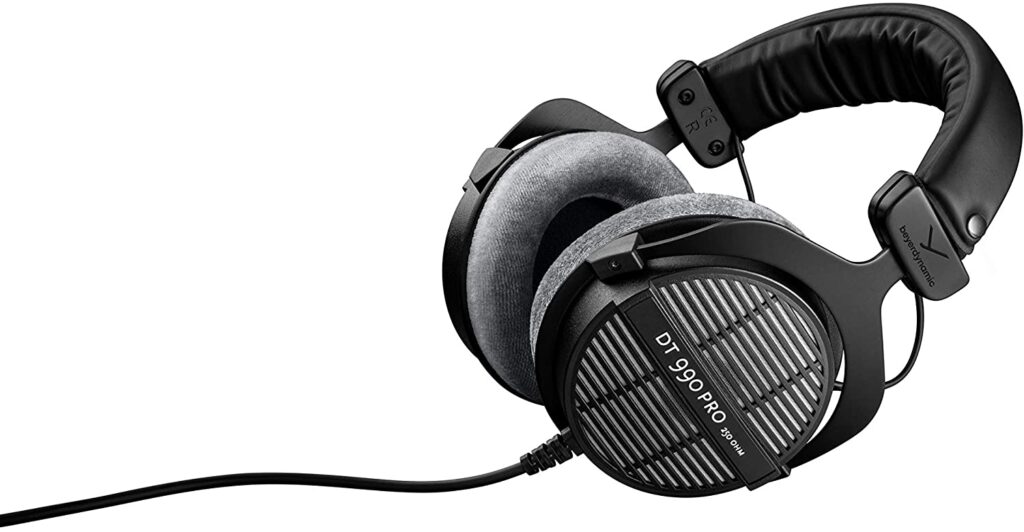 If you have been following or watching PC Ninja for some time, you probably know that he is the biggest fan of Beyerdynamic DT 990 PRO headphones.
These open headphones are ideal for streaming and gaming, and the sound you will receive with them is impeccable because it feels a lot more natural and airier than with other headphones.
However, it is not a fancy brand, and E-sports influencer or marketing that made it so popular – the key with these headphones is that they are so comfortable, and you can use them for hours without feeling tired.
PC Ninja tends to stream for more than 12 hours a day, and he claims these are the best headphones for such long streaming, which is something we have heard from plenty of other streamers and gamers too.
With the price of 150 dollars, it is a pretty expensive headphone set, but if you really want to invest and become a successful streamer, then I believe this will pay off very fast.
These headphones are very enduring, and they can last you for years, even if you use them for more than 12 hours per day.
However, one thing you should be very careful with is its cable, because once it is broken it can be very hard to find a replacement and only some types of cables can be used for these headphones.
Related: Best Streaming Headphones in 2021 – 7 Great Products
What Monitor Does PC Ninja Use?
Alienware 25-inch Gaming Monitor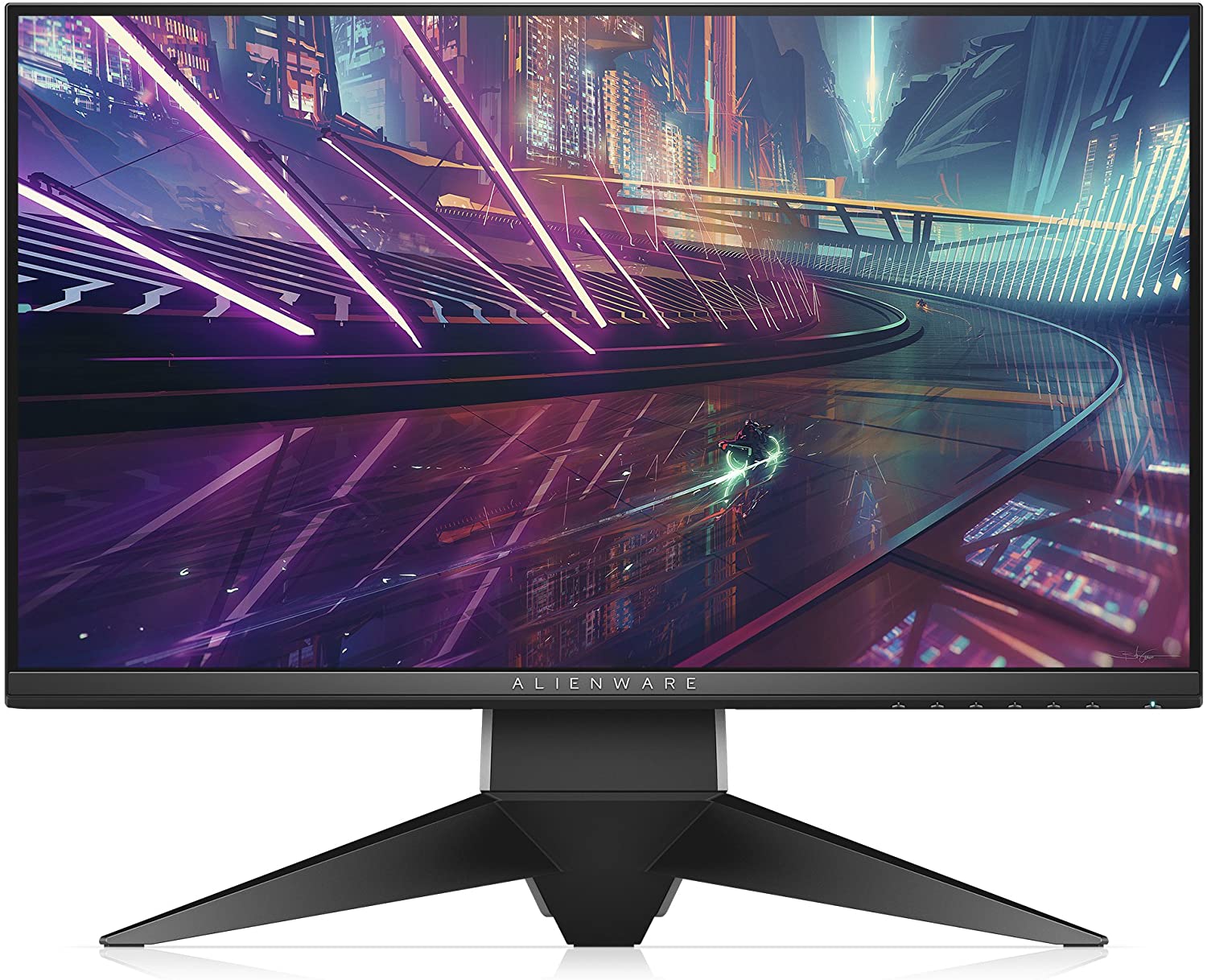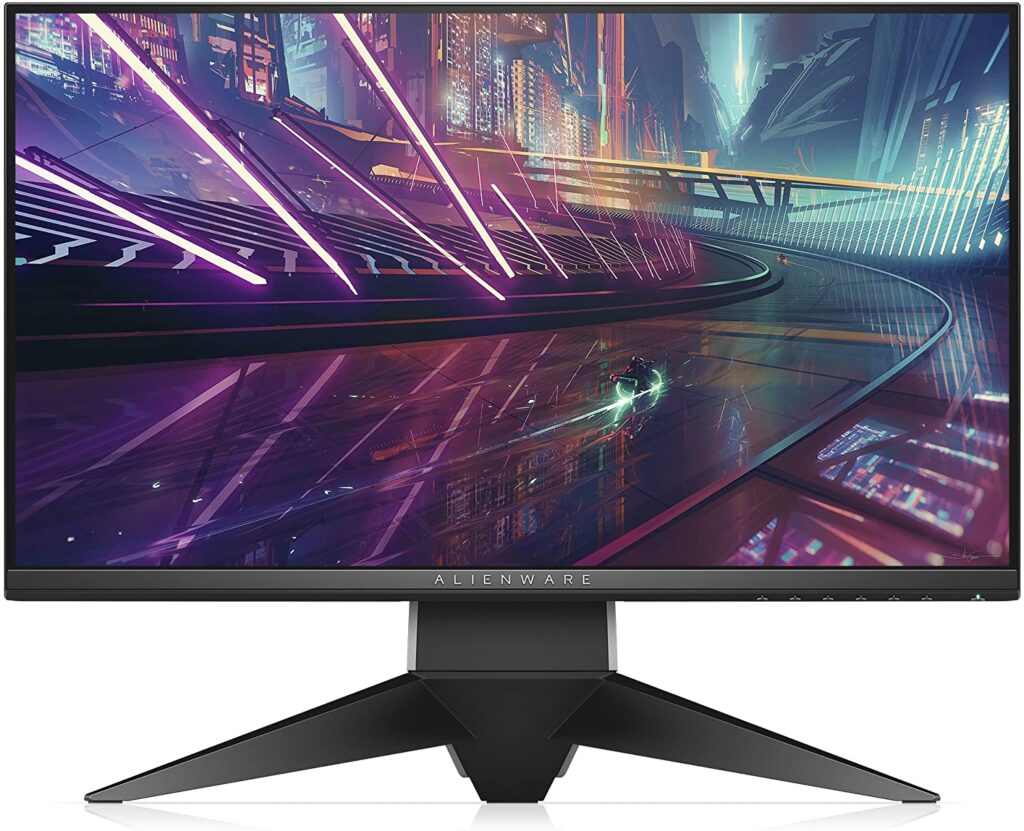 PC Ninja has been using the Alienware 25 inch Gaming Monitor for the past few months, and this has become a very popular product among streamers.
This is a monitor made exclusively for gamers, and it has a 244hz refresh rate which is suitable for all the people who stream for hours.
Even though the graphics may not be that amazing, streamers choose this monitor because they value a fast and high FPS more than a completely perfect and clear picture.
It also has uses the NVIDIA G-SYNC display technology that completely eliminates screen tearing and minimizes all the Display stutters and potential input lag.
There is also a specific on-screen Display design made specifically for gaming and streaming and a great height adjustable stand you can set up however you like the most.
The gaming performance with this monitor is so smooth and perfect that you will probably forget about other monitors immediately, and it also has a high frame rate which is something you can't really find on regular monitors.
Alienware monitor also provides you with several connectivity options so you can do it through and USB upstream cable, DP cable, or with a regular power cable.
Overall the reviews on this monitor are very positive, and people claim that it is a lot better than the Sony monitor who has similar specifications, so if you were wondering what is the best monitor according to popular streamers, then this is something you should give a try.
Related: Best Streaming Monitor – Top 7 Products and Reviews
What Microphone Does PC Ninja Use?
Audio Technica AT 2035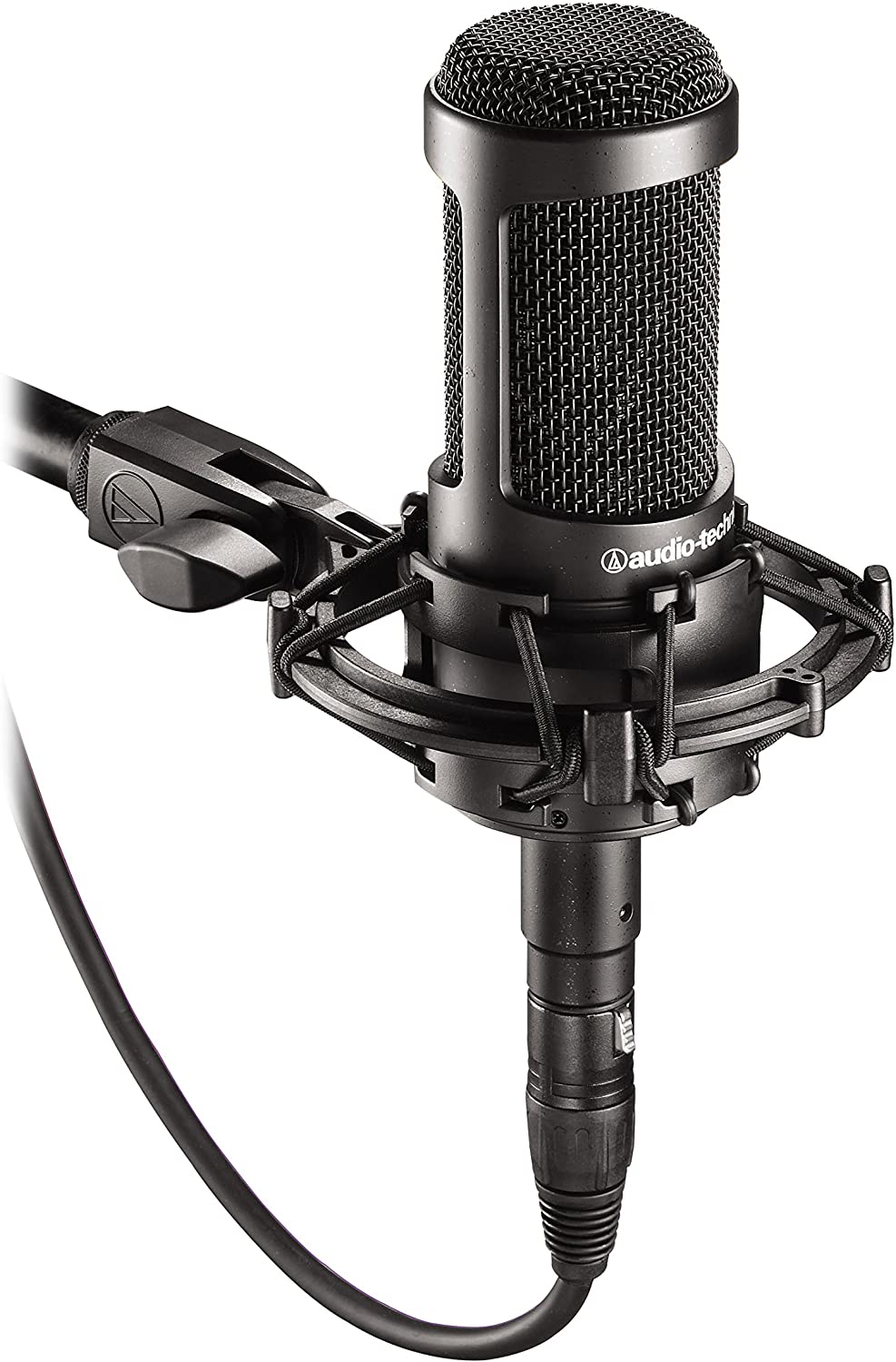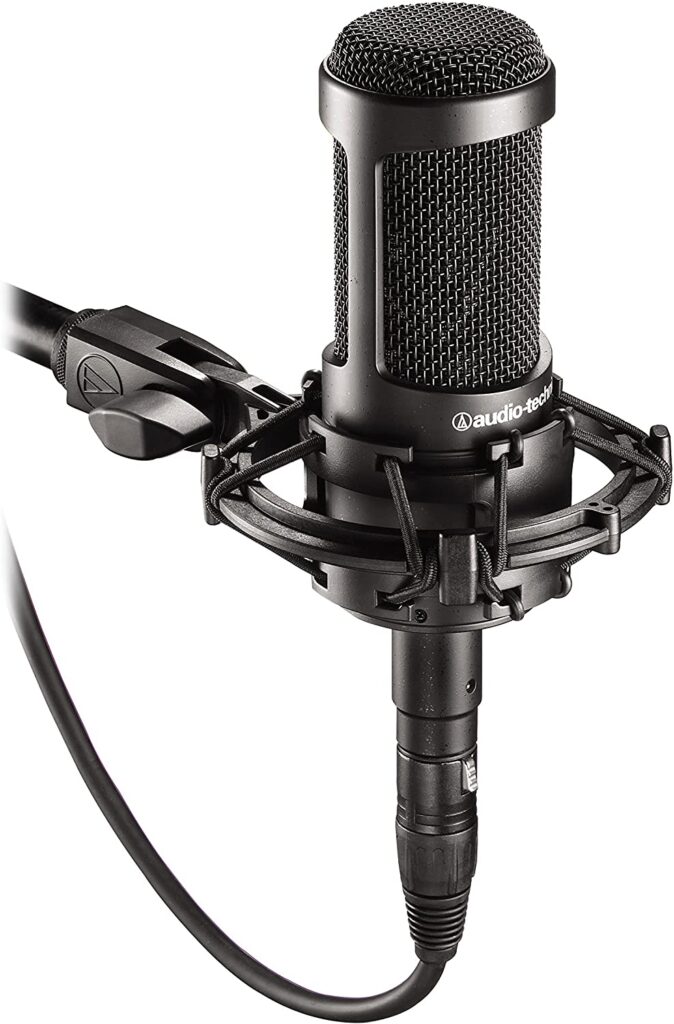 PC Ninja is a big fan of the Audio Technica AT 2035 Cardioid Condenser microphone that doesn't have any sort of boom arm, which unfortunately doesn't allow him to get the sound of the best quality.
Many people complain that this microphone needs phantom power that requires them to buy a phantom box too, which can be a huge investment for non-professional streamers.
Users say that this is really a must and that your Audio Technica microphone probably will not be able to work without investment like this, or it will burn out soon.
However, the sound is still pretty clear and good, and it can be a lot better if you opt for a boom arm because it will make the sound a lot clearer, and everyone on the network will be able to hear you a lot better.
Another problem with this microphone is that ever since PC Ninja has started using it, it is sold out all the time, both on Amazon and other online retailers, so you will probably need some time in order to get to it, or even by a pre-owned one.
Many people sell their previously owned Audio Technica microphones, so if you really want one but don't want to pay the full price, this is the way to get it.
Related: Best Streaming Mic Under 100$
What Webcam Does Ninja Use?
Blackmagic Design URSA Mini Pro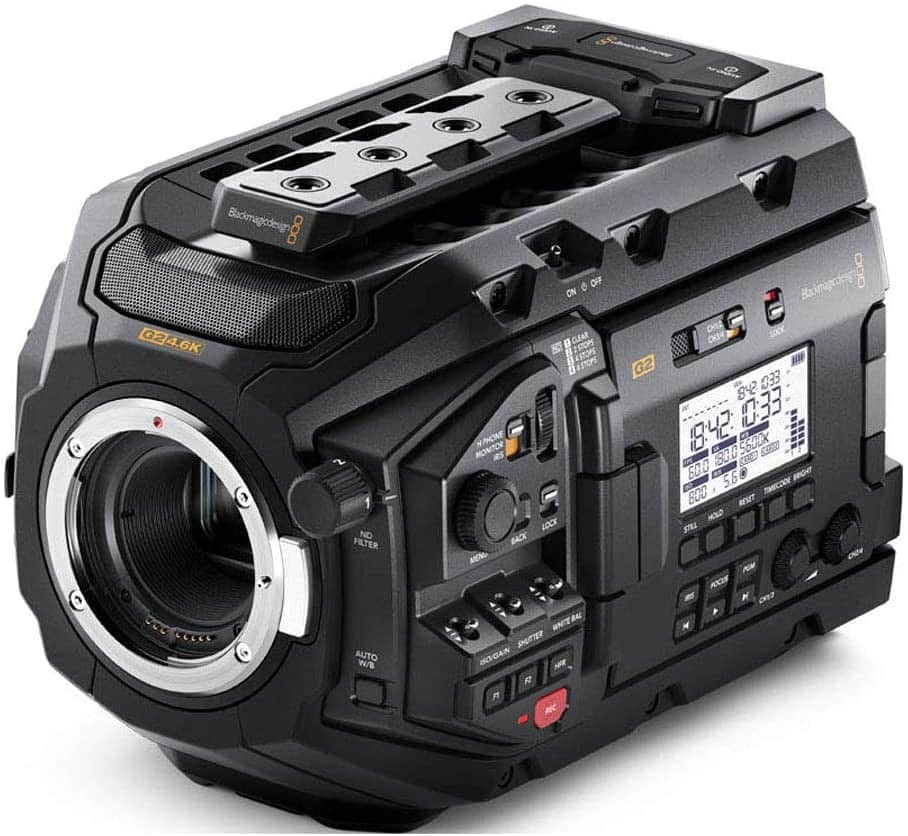 Ninja uses the Blackmagic Design URSA Mini Pro Camcorder with the 4K 30fps for the best quality of videos and streams, which is a crazy expensive webcam that will cost you around 6500 dollars.
Even though this is an amazing webcam and will provide you with streams of the highest quality, this is definitely too expensive. I recommend choosing the Blackmagic 1080p 60fps one that is half the price and will still provide you with great streaming quality.
It also seems like not all users are very satisfied with this webcam, and while some claim that this is the best streaming investment of their life, others have pretty negative experiences and claim that this webcam was never doing its job.
You should also keep in mind that PC Ninja himself didn't buy this webcam but rather got it as a PR gift, so in some way, he is required to promote it and claim it is the best webcam he has ever had.
Before deciding whether you want to buy it or not, I recommend checking out reviews on the internet and making your own decision, but it is definitely not worth it unless you are a crazy popular streamer.
Related: Best DSLR Camera for Streaming
What Chair Does Ninja Use?
MAXNOMIC Dominator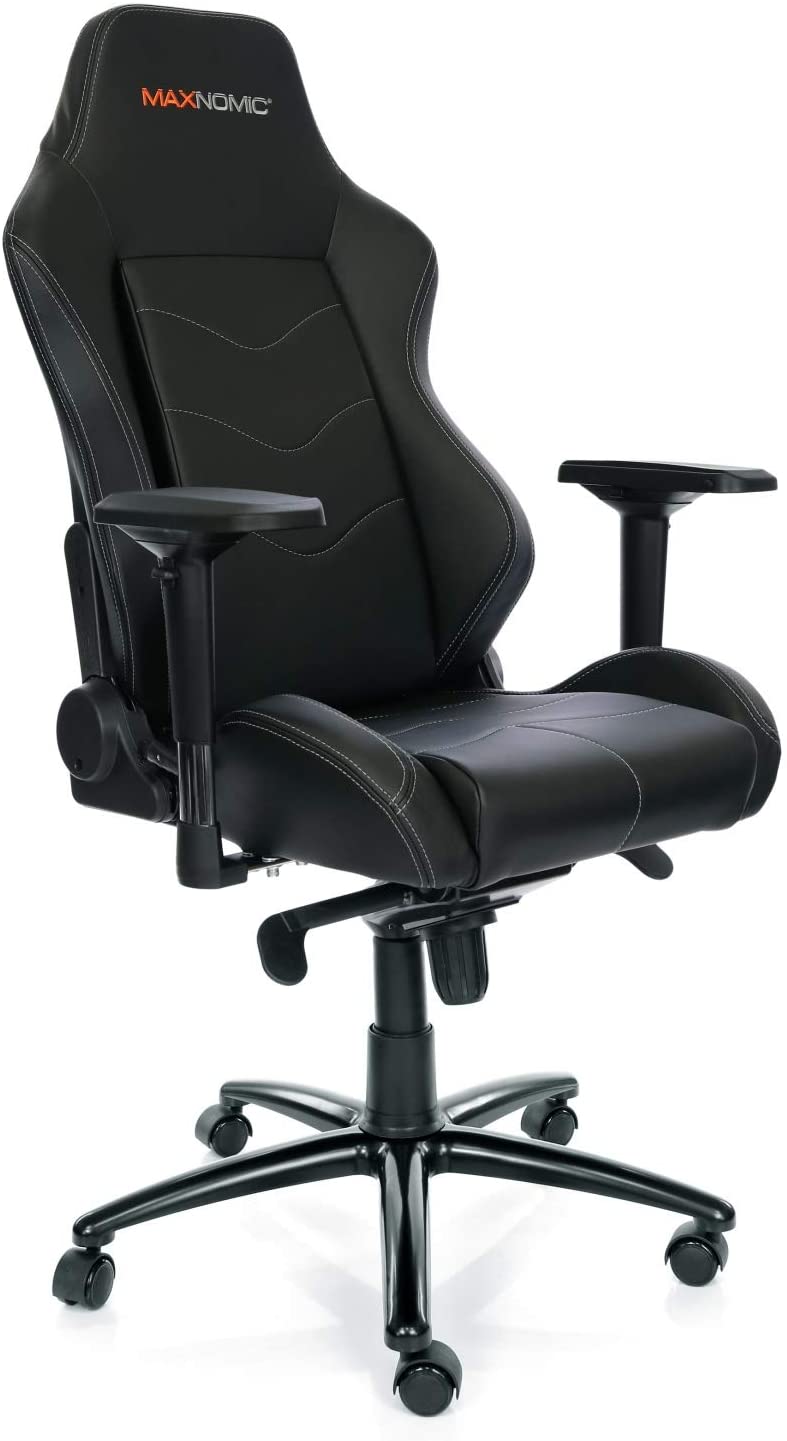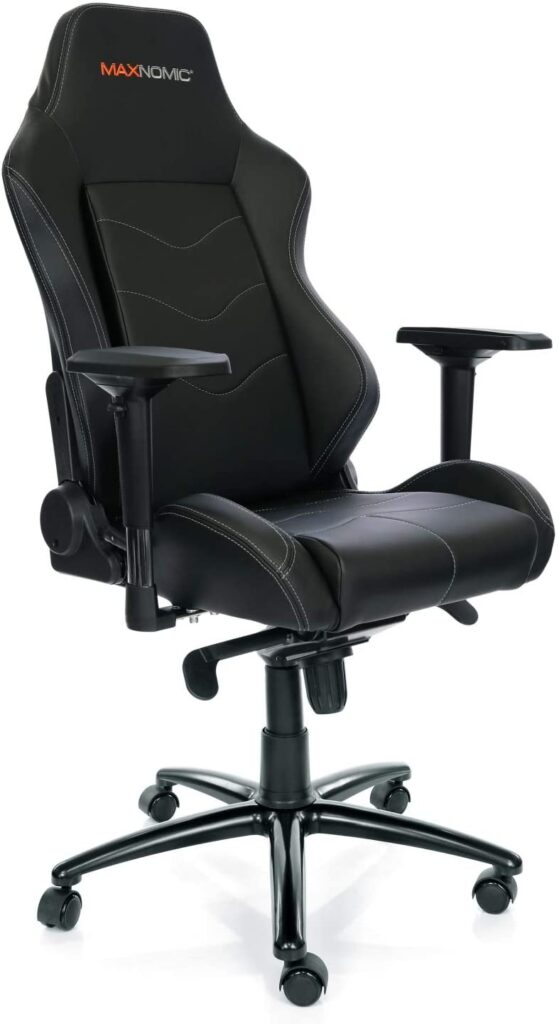 PC Ninja uses the custom MAXNOMIC chair from Need For Seat company, and you have probably seen it in all of his streams during the past year.
This chair is amazing because it was made for people who spend hours sitting in front of the computer, and it helps them maintain good posture while still doing their job without problems.
Unfortunately, all of their chairs are custom made and can get pretty expensive, or they may not even have the option of shipping to your country, so it is not very easy to get it.
If you want something similar but a lot more affordable, I recommend getting a DXRacer chair that has a similar design, and it also helps you remain a solid posture by adjusting to the position of your body.
Related: Best Streaming Chair
What Mouse Pad Does Ninja Use?
HyperX Fury Speed Edition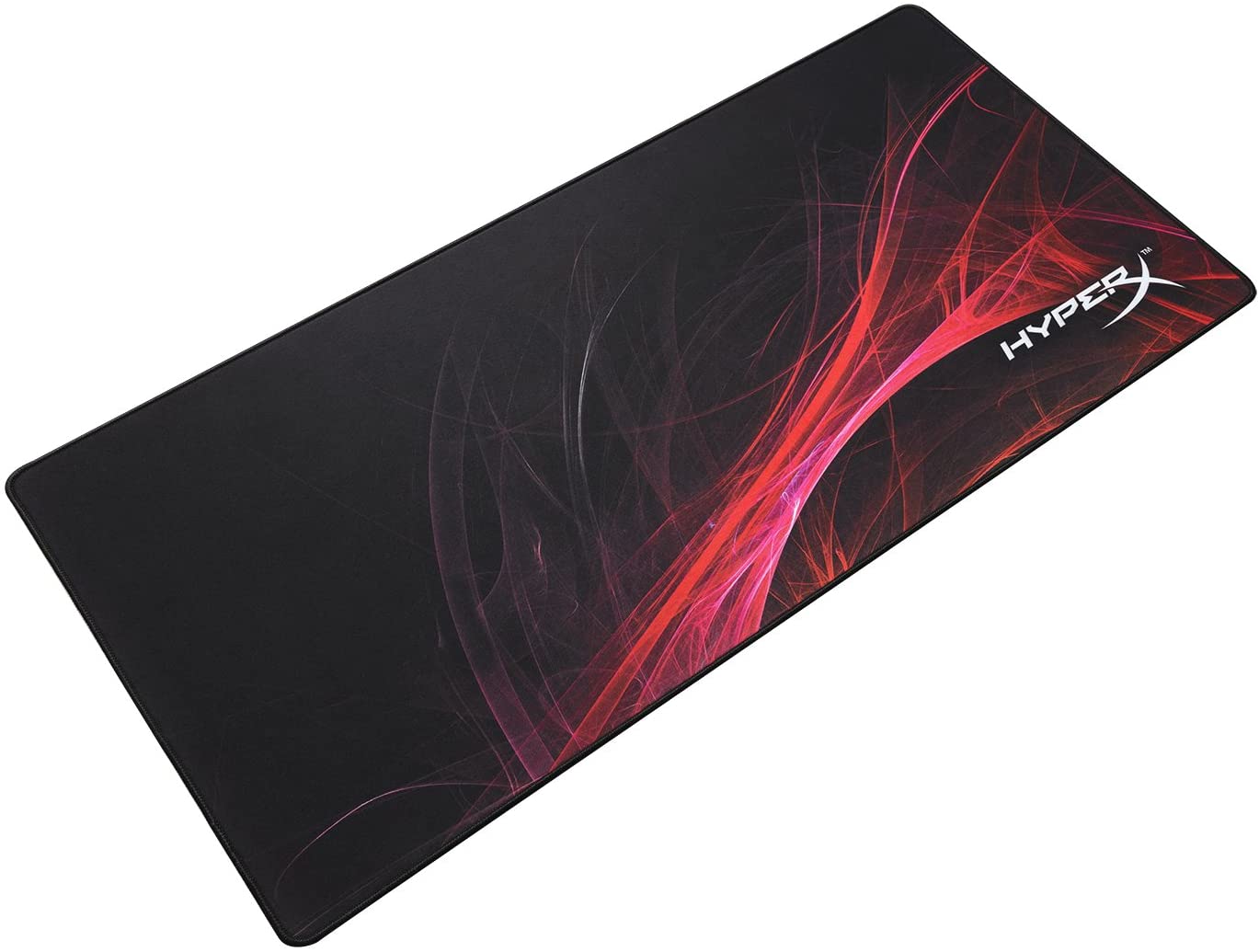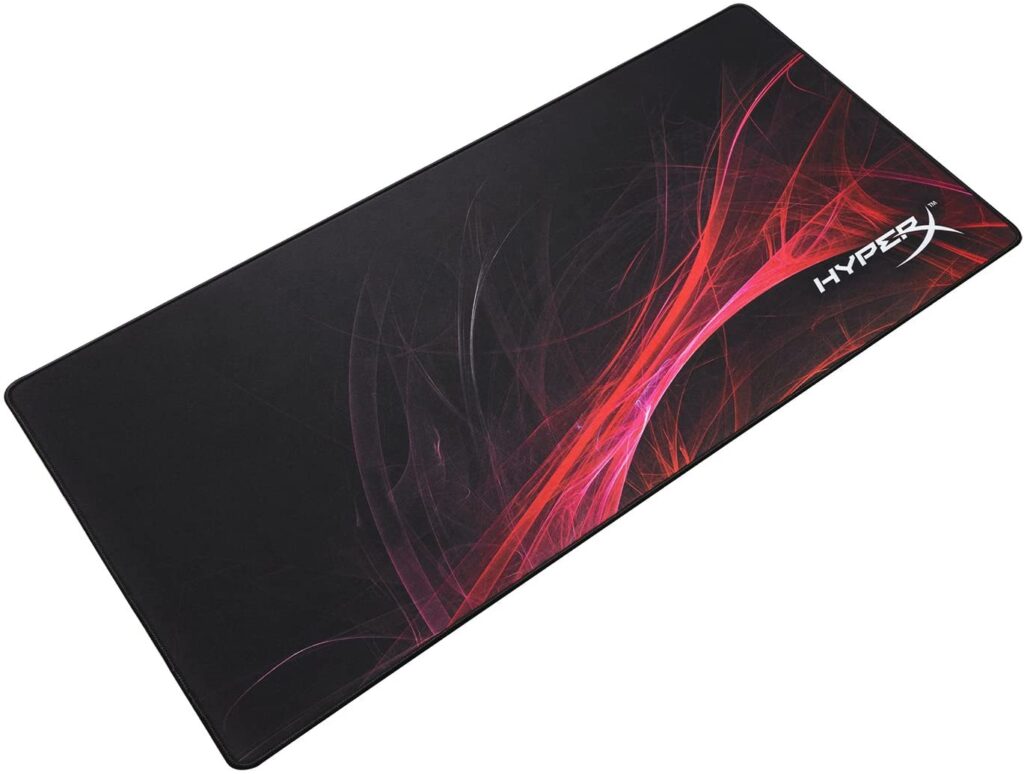 HyperX Fury Speed Edition in XL is the preferred gaming mouse pad of PC Ninja because it is so massive and has seamless edges.
It has a wonderful densely woven surface that allows optical tracking, and it is considered to be one of the most durable mouse pads on the market.
The best thing about this mouse pad is that you can choose its shape and size and adjust it to your needs, and it is also not very expensive in comparison to other popular mousepads.
Just like with most things PC Ninja uses, it is sold out all the time, but follow it on Amazon and grab your own one as soon as it gets back to the market.
What Graphics Card Does Ninja Use?
ASUS ROG STRIX GeForce 2080TI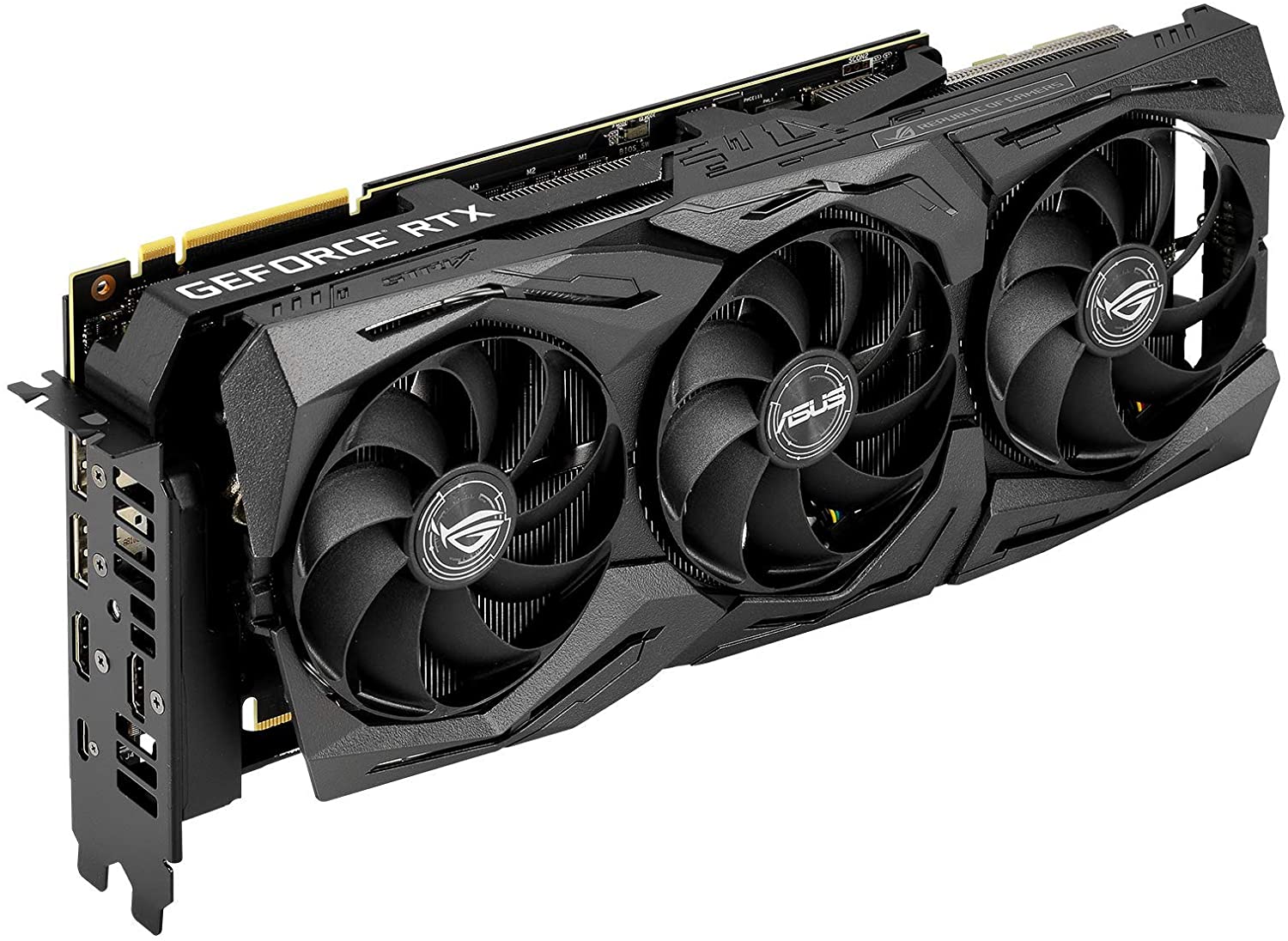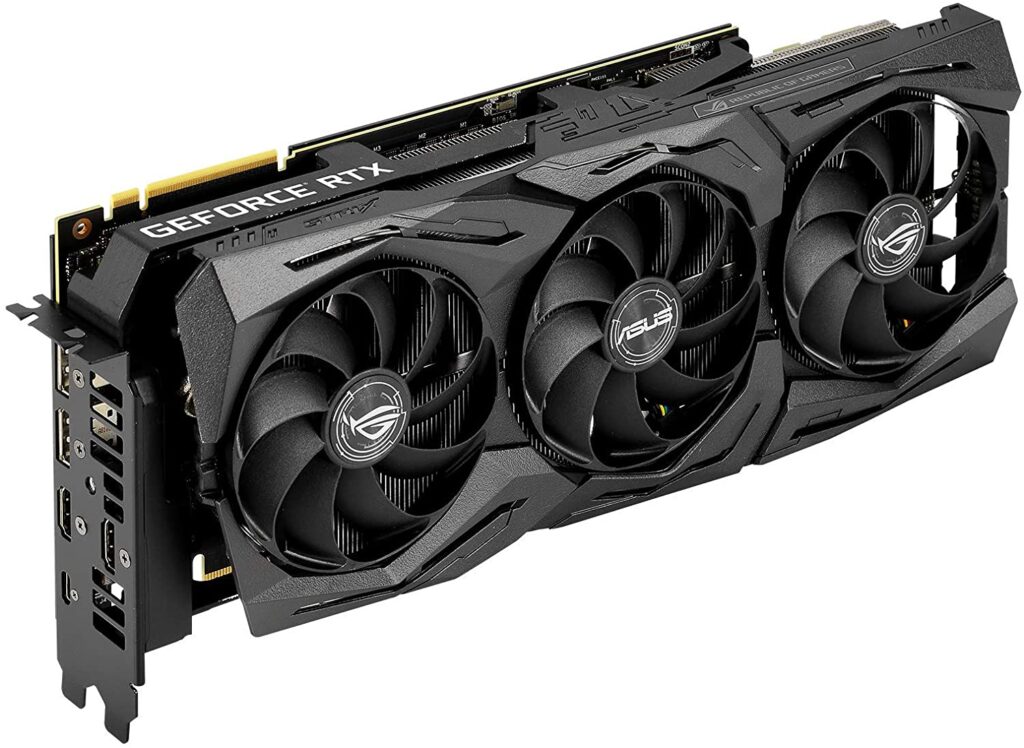 Ninja uses the ASUS ROG STRIX GeForce 2080TI graphics card, which allows you the highest performance while streaming.
This graphics card can support up to 4 monitors at the same time, and its GPU Tweak II makes monitoring performance and streaming in a real-time way easier.
You should know that you need a really strong PC that can support this graphics card because it is really one of the best on the market and it requires a lot of space and high-performance software in order to do well.
This graphics card will cost you around 2000 dollars, but that is a pretty good price for a card as good as this, and it is a long-term investment that will pay off eventually.
The reviews on it are also amazing, so you should definitely give it a try, especially if you plan on pursuing a streaming career.
Related: Best GPU for Streaming – Top 7 Products and Reviews
What PC Case Does Ninja Use?
NZXT H700i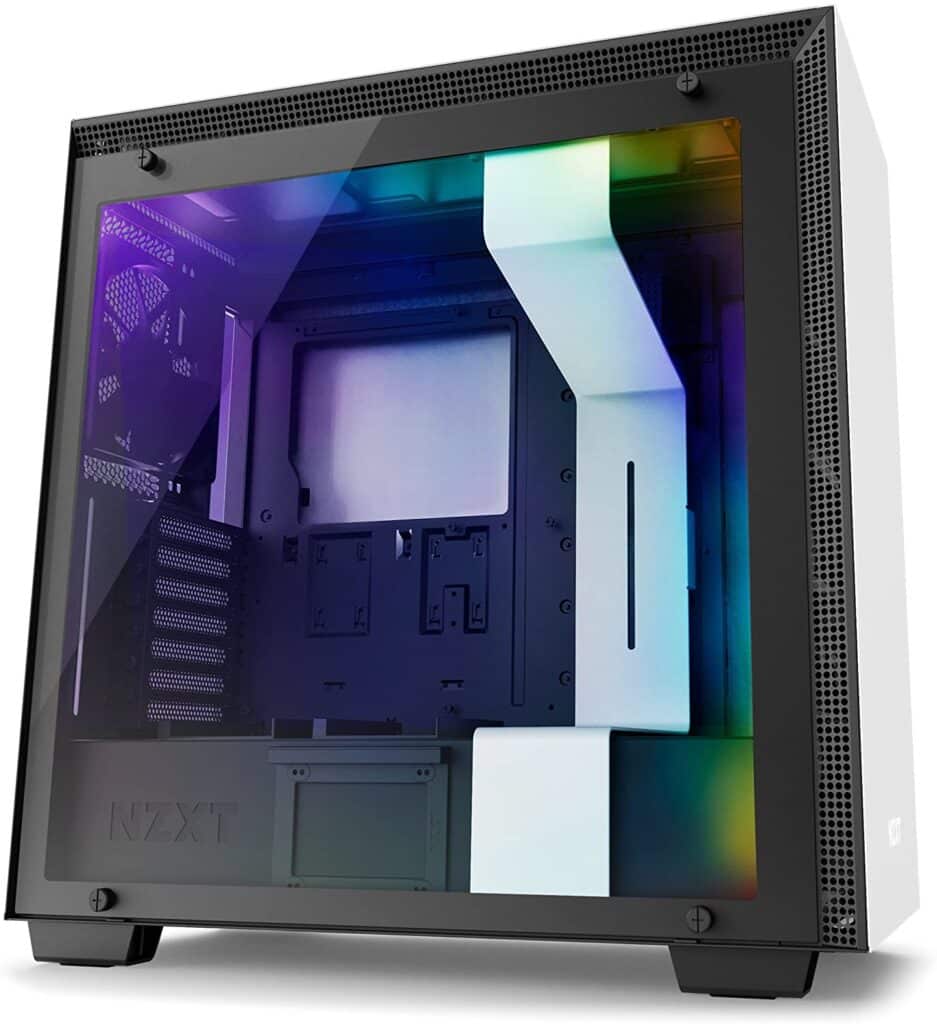 Ninja has been using the NZXT H700i Mid-Tower Computer case, but the main reason he uses it is the fact that NZXT sponsors him, so you should take his recommendations with a pinch of salt.
The craftsmanship of this PC case is beautiful, and it has great smart controls that provide the case with RGB lighting; however, it is very expensive, and it really adds nothing to your streaming experience; it only looks good.
Users have also complained about the fit not being the best they have tried out, so you need to do the whole measuring process a few times before you actually decide to buy one of these.
As you already know, these PC cases will not improve your gaming or streaming experience in any way, but they look good on camera, so if you have some spare money, sure, go and investing in it, but otherwise, this is really not something you need to spend your money on.
What Processor Does Ninja Use?
Intel Core i7 8700K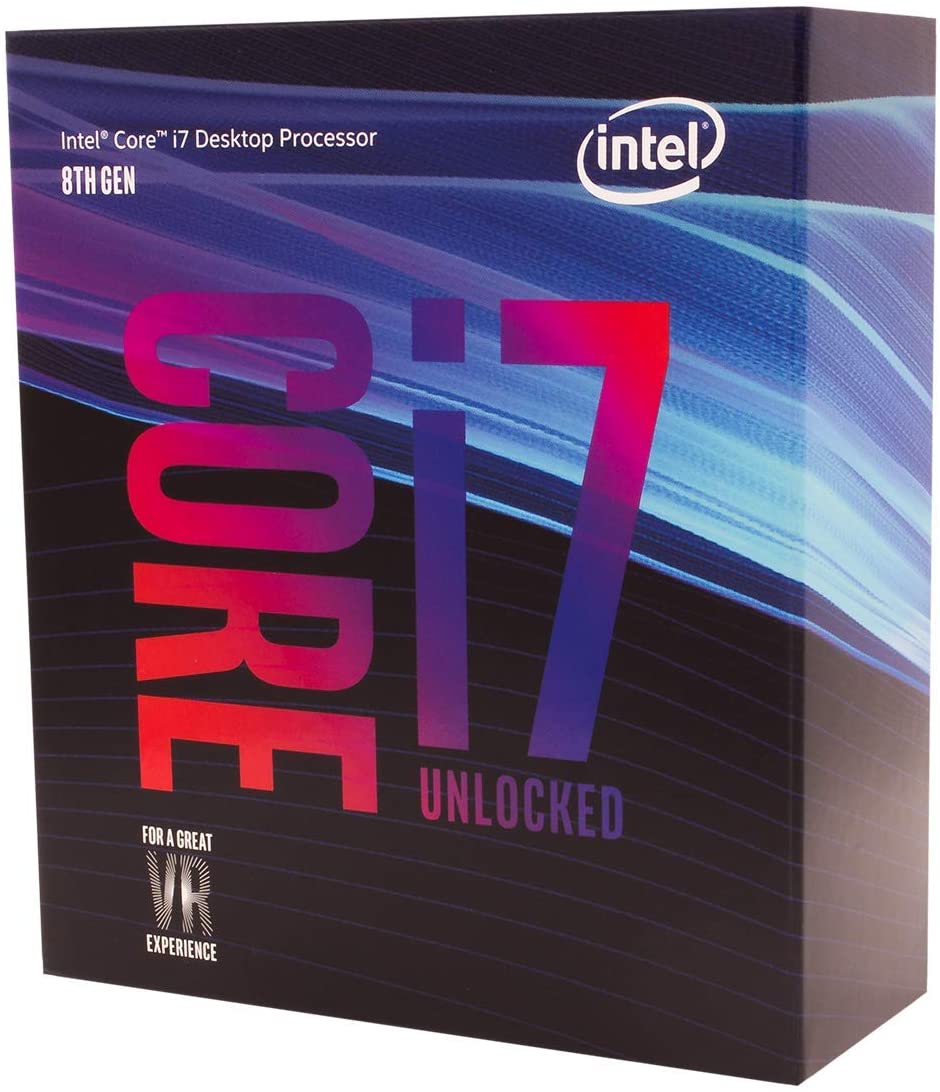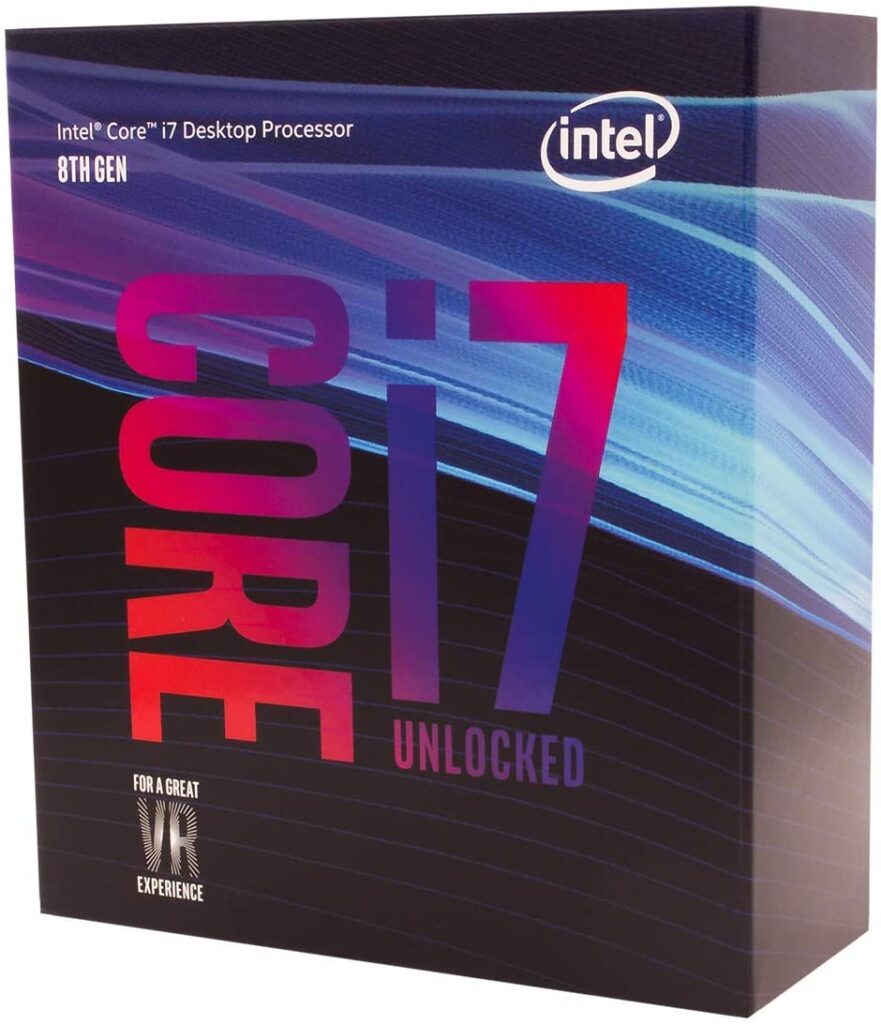 PC Ninja uses the Intel Core i7 8700K CPU processor, a top-tier processor for all streamers and gamers.
It is one of the processors with the highest performance on the market, and it really works without any problems, making your experience impeccable.
This processor costs around 500 dollars which is a great price for a processor this good, but there is one thing you should take into consideration that no one tells you about – the heat.
All of the Intels processors heat up very fast, and you need to invest in a good cooling system if you want your device to work well and last you for a longer period of time.
Without a cooling system, this processor will be a nightmare for you, so if you plan to buy it, buy an adequate cooling device.
Related: Best CPU for Streaming on Twitch
What Motherboard Does Ninja Use?
NZXT N7 Z370 ATX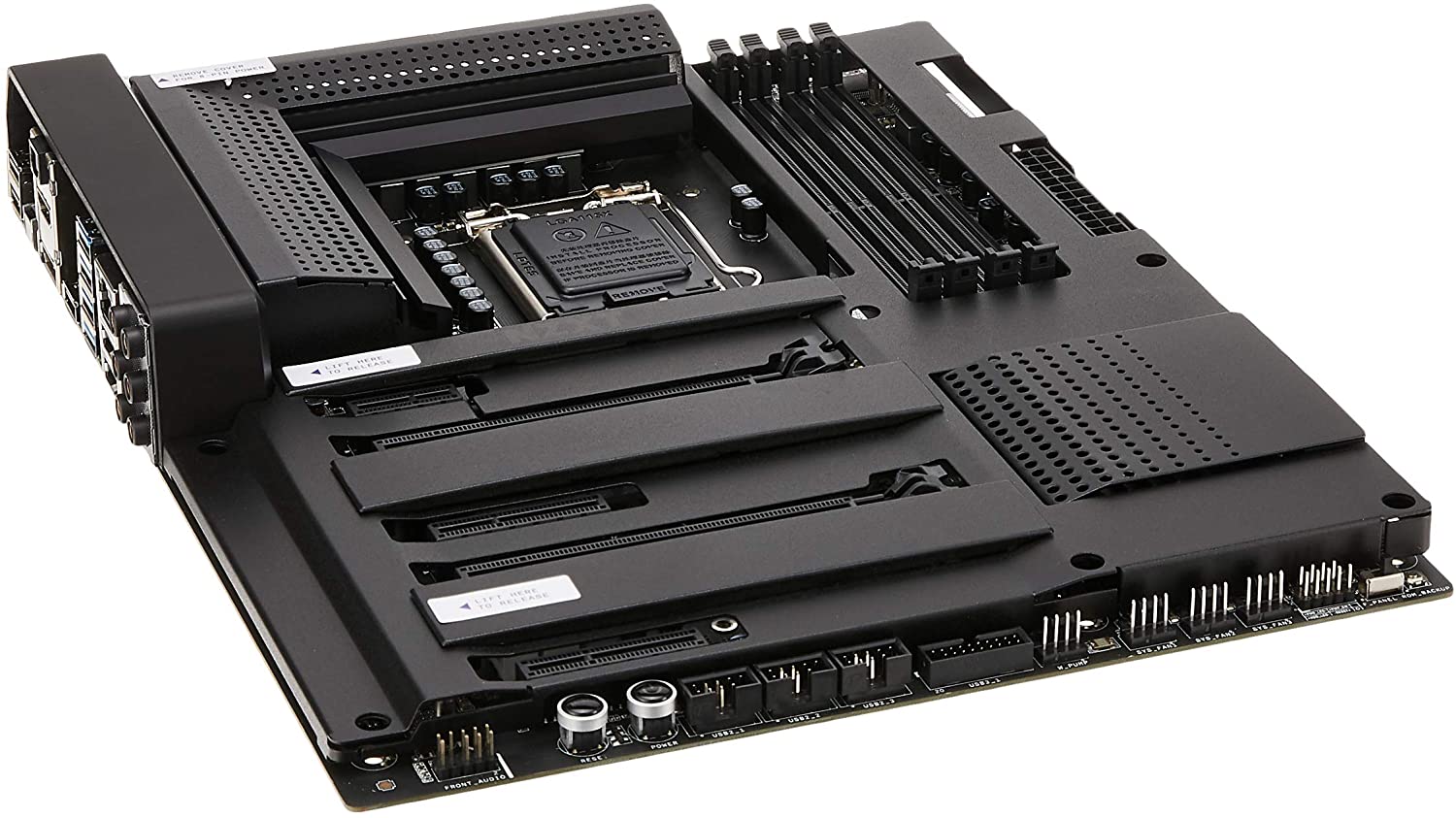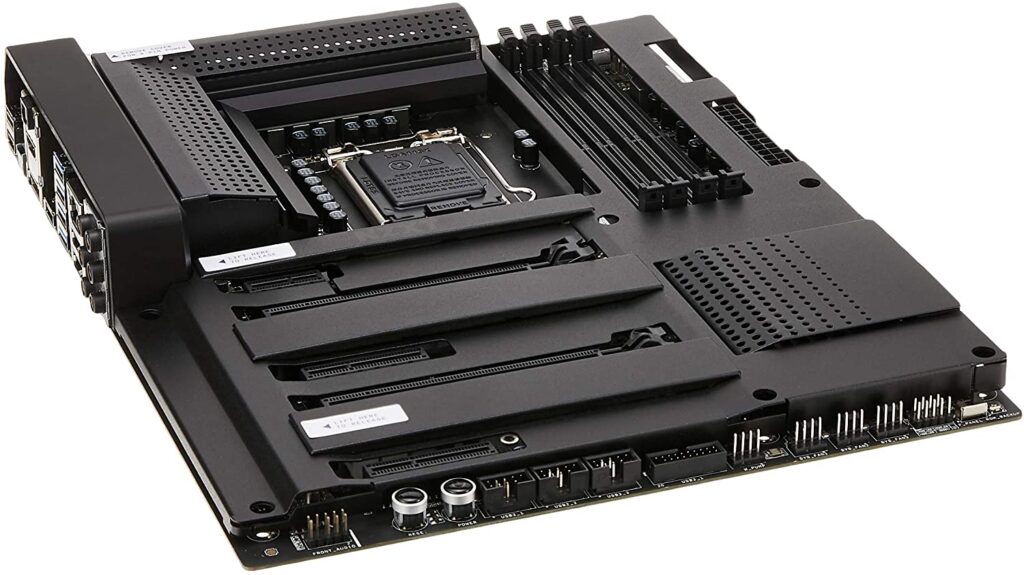 Ninja also uses the NZXT N7 Z370 ATX motherboard that first right with his NZXT PC case and looks super sleek.
This motherboard is of full matte color, and it can fit up to two graphics cards without any problems, which is something you don't find on all motherboards.
However, you should do your research before you decide to buy it because it only supports CPUs of the 8th generation, and it may not work with your PC.
Overall, it's a pretty good motherboard, but you can find a few more that are a lot cheaper and compatible with all PCs.
Related: Best Motherboard for Streaming – Top 9 Great Products
We are sorry that this post was not useful for you!
Let us improve this post!
Tell us how we can improve this post?