Nickmercs or Nicholas Kolcheff is a popular American Twitch streamer and gamer that has been in this industry for quite some time now.
He has spent over a decade doing different jobs in the gaming industry and trying out probably every gaming and streaming product there is in order to enhance his performance.
Nicholas is known as someone who is quite picky when it comes to things like this, and he loves to spend a good amount of money on a high-quality product.
Here is all the stream essential Nickmercs uses daily to secure himself a successful stream. Let's check Nickmercs streaming setup
Post 14 of 18 in the Professional Setups
What Headset Does Nickmercs Use?
Astro Gaming A40 TR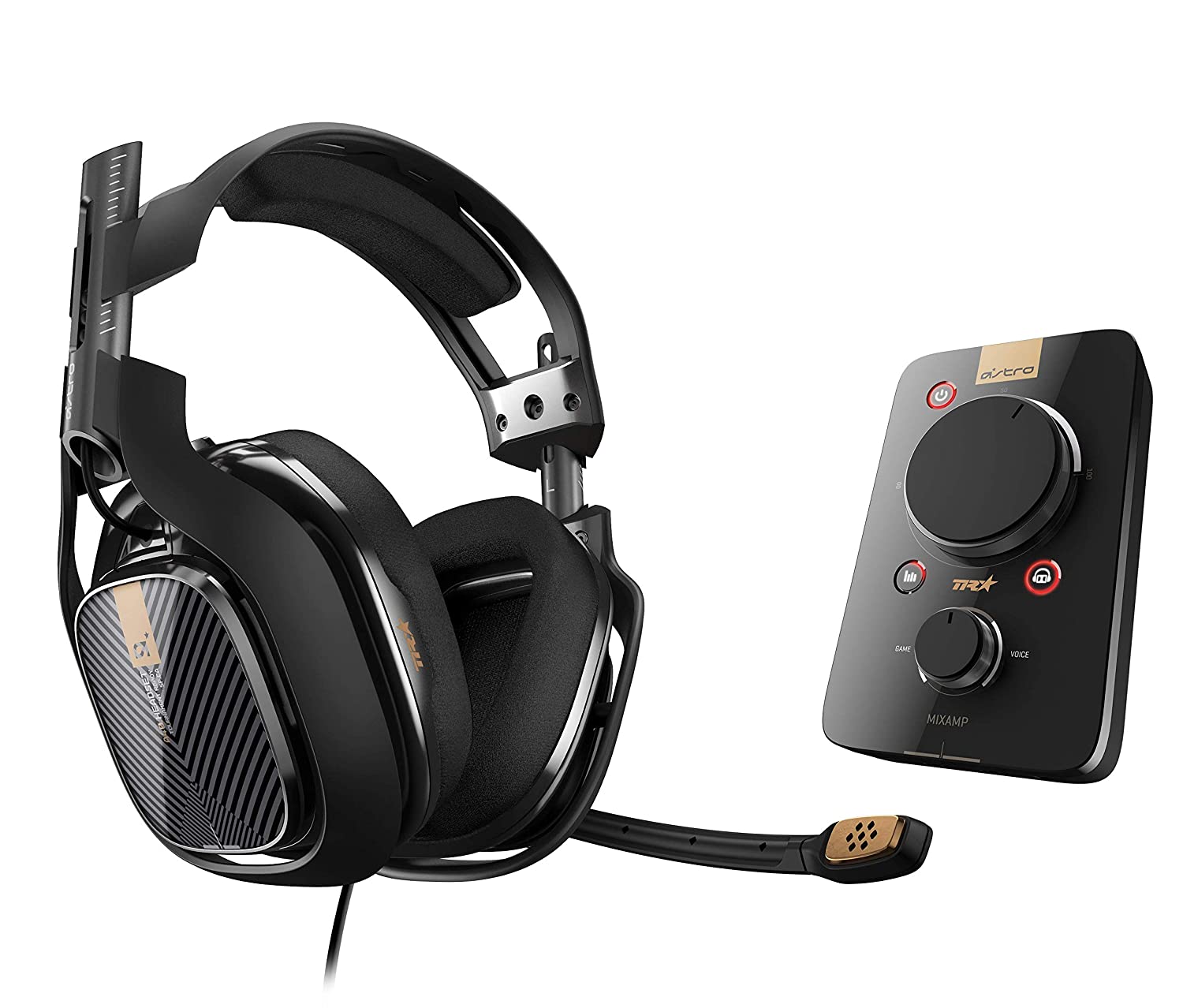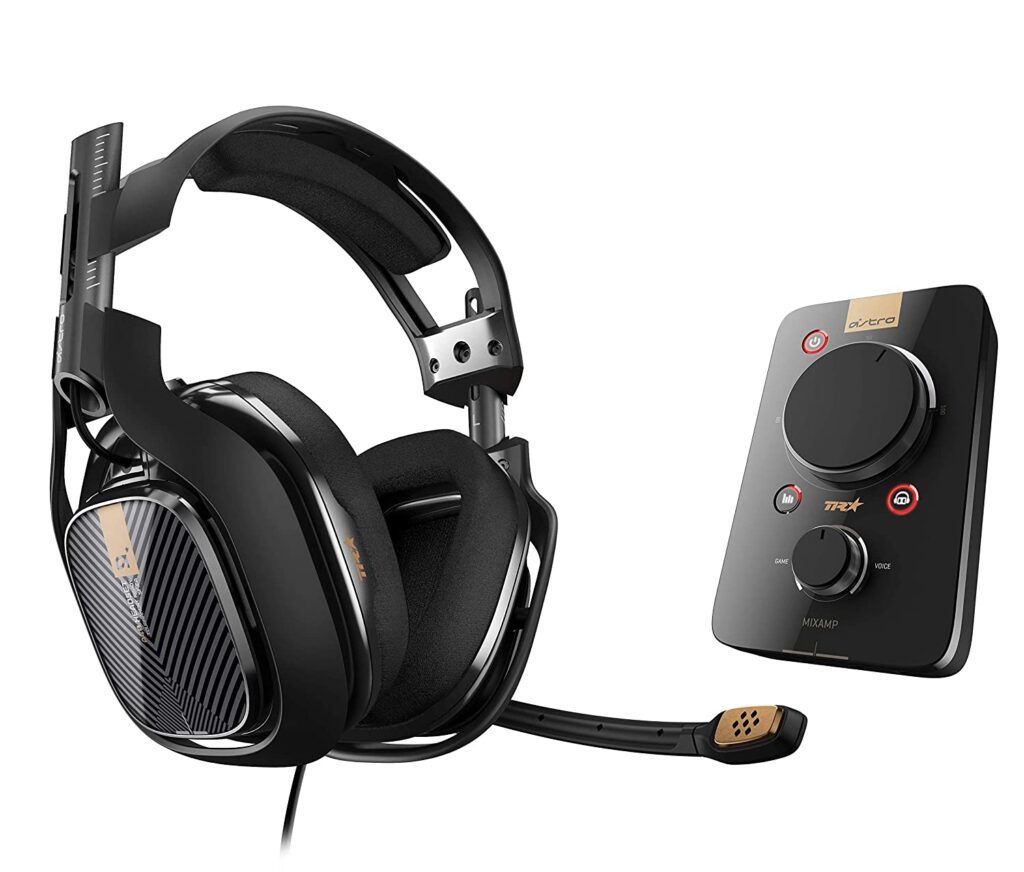 If you have watched his streams for some time now, you probably know this streamer is loyal to the Astro Gaming A40 TR headset.
He has been using the model from the year 2017, and these headphones are made specifically for gaming, enriched with a new Astro gaming audio that provides you with a completely clear sound.
They have a superior fit and finish and also a swappable precision microphone that is practical for different types of streaming and gaming.
You can also purchase the compatible Mod kit in which you will get speaker tags, another microphone, and ear cushions that will make your experience even better if that is possible at all.
There is also a Dolby surround 7.1 interface that allows you to hear every step or gunshot in the game and always be a step ahead of everyone else.
However, the problem is that it will not be able to connect with your PC or Playstation unless it has the latest Dolby output installed, and even though this is something most devices have, some very strong gaming PCs do not.
At a price point of 100 dollars, this is a pretty good pair of professional gaming and streaming headphones and it is really not that expensive compared to most of the others.
Related: Best Wireless Headset for Streaming
What Controller Does Nickmercs Use?
Infinity 4PS PRO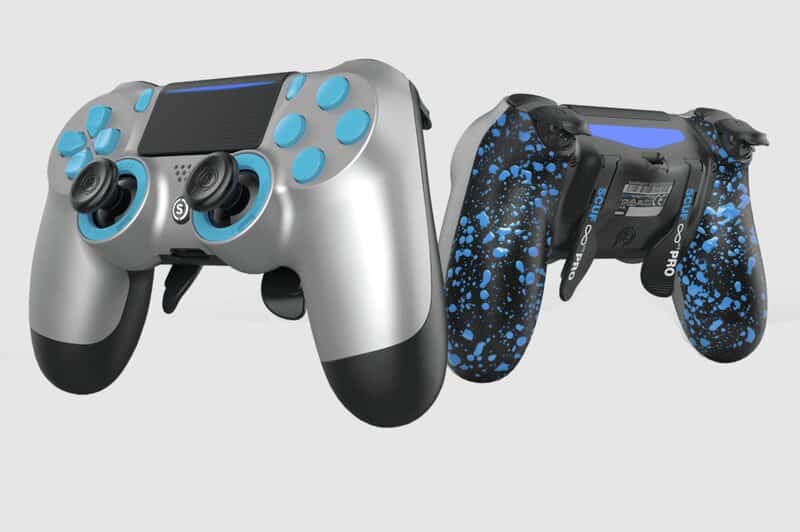 As you probably already know, Nickmercs play all of his games with a controller because he finds it to be a lot more convenient than a regular keyboard.
He loves the Infinity 4PS PRO Controller that has a unique trigger control system with quick and adjustable triggers, but also with an extender and several bigger covers.
This is definitely one of the best controllers on the market, and it provides its users with a variety of amazing features like digital triggers and digital tap bumpers that provide them with a fast response and immediate action in the game.
Even though its price goes from 150 dollars, this controller also brings 2 different types of grips and which are high-performance and military-grade grip.
Its whole design is made in a way this product becomes adjustable to the user's needs and provides them with maximum joy and comfort while gaming.
There is also a ring and lock system made from a self-lubricating material so that your fingertips will not stick to the controller all the time, especially when playing the game for hours.
You can also opt for interchangeable thumbsticks and choose to switch them in a matter of just a few minutes with its amazing ring and lock system.
Overall, this controller is a great product, but it is definitely too expensive for a regular gamer or streamer, so I recommend investing in it only when you have the funds for it.
What Microphone Does Nickmercs Use?
Razer Siren X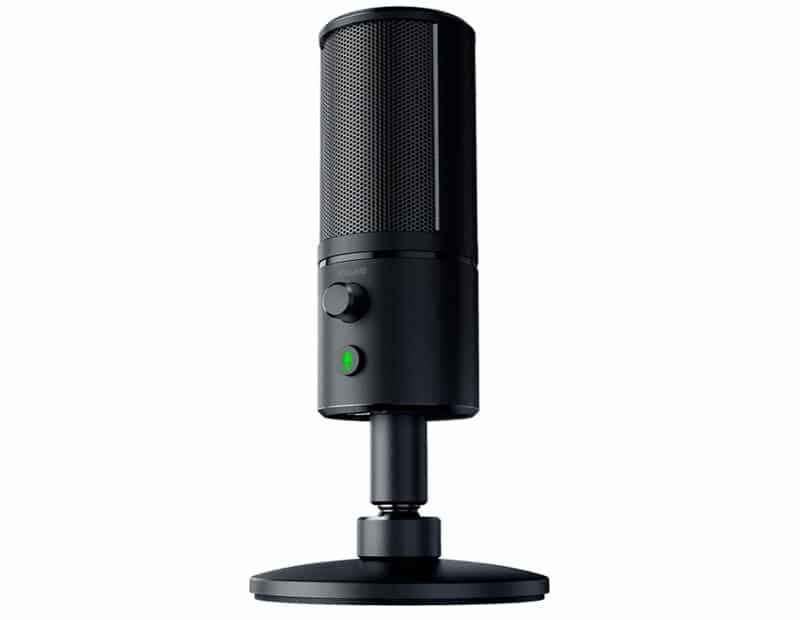 When it comes to microphones, Nickmercs really loves a high-quality one, and in this case, we are talking about the Razer Siren X USB Streaming microphone.
Razer Siren has been known for producing high-quality microphones for quite some time now, and it is a very popular microphone brand among streamers and gamers.
With its ultra-precise pickup pattern, a shock-resistant and compact form factor, this is one of the best microphones on the market that will make people hear you like you are sitting just next to them.
These microphones are all compatible with different versions of PlayStation products, but you should do a double check if you plan on connecting it to your PC because it may not be compatible with all of them.
It will allow you to reduce the background noise or eliminate all of it, so this is a good option for podcasters and YouTubers too.
This product will cost you around 100 dollars, depending on the color you choose, but it is really enduring, so it is definitely worth the money.
Overall, this is a great microphone, and I recommend investing in it, especially if you plan on pursuing a professional streaming career.
Related: Best ASMR Microphones
What Monitor Does Nickmercs Use?
Alienware 25 inch Gaming Monitor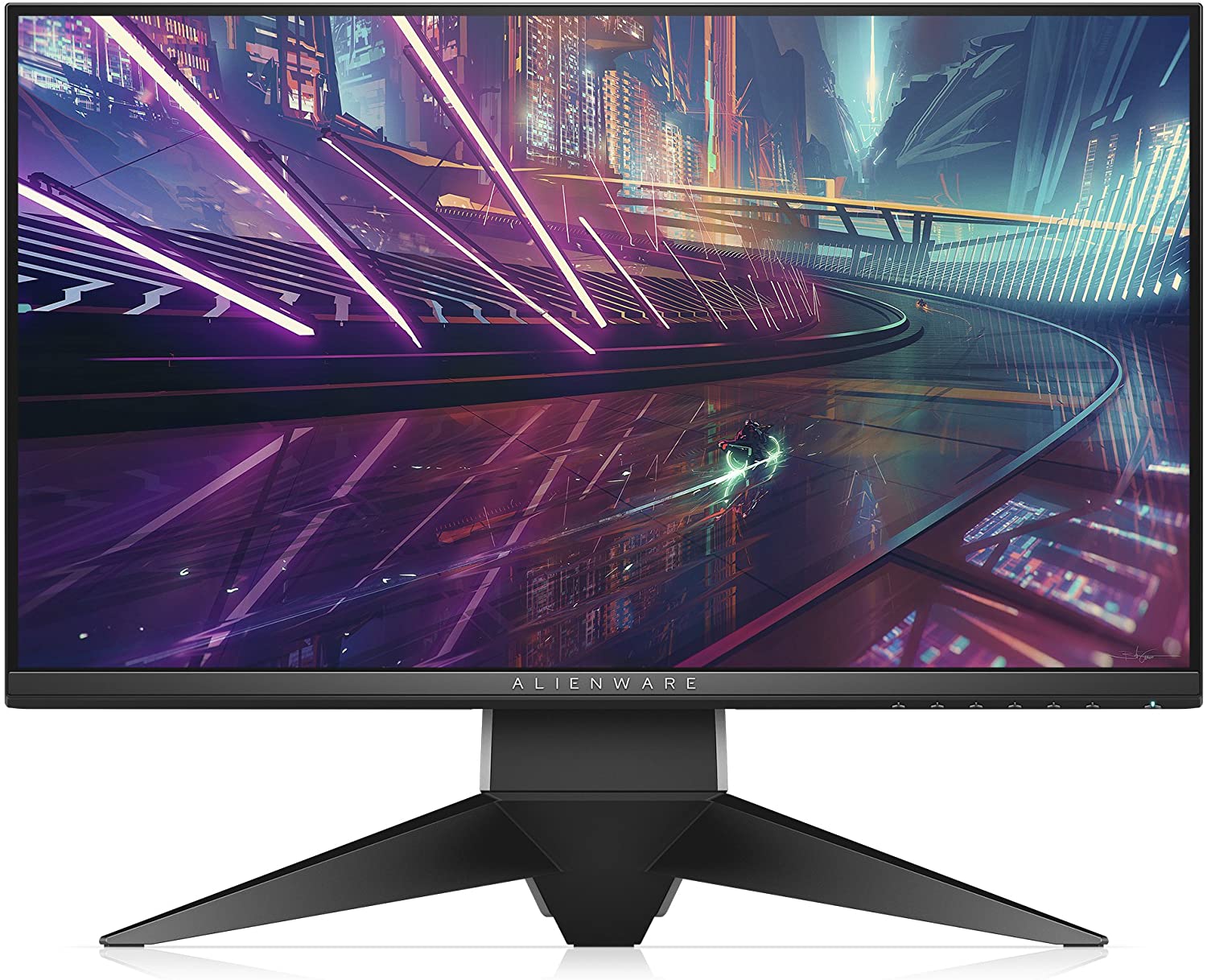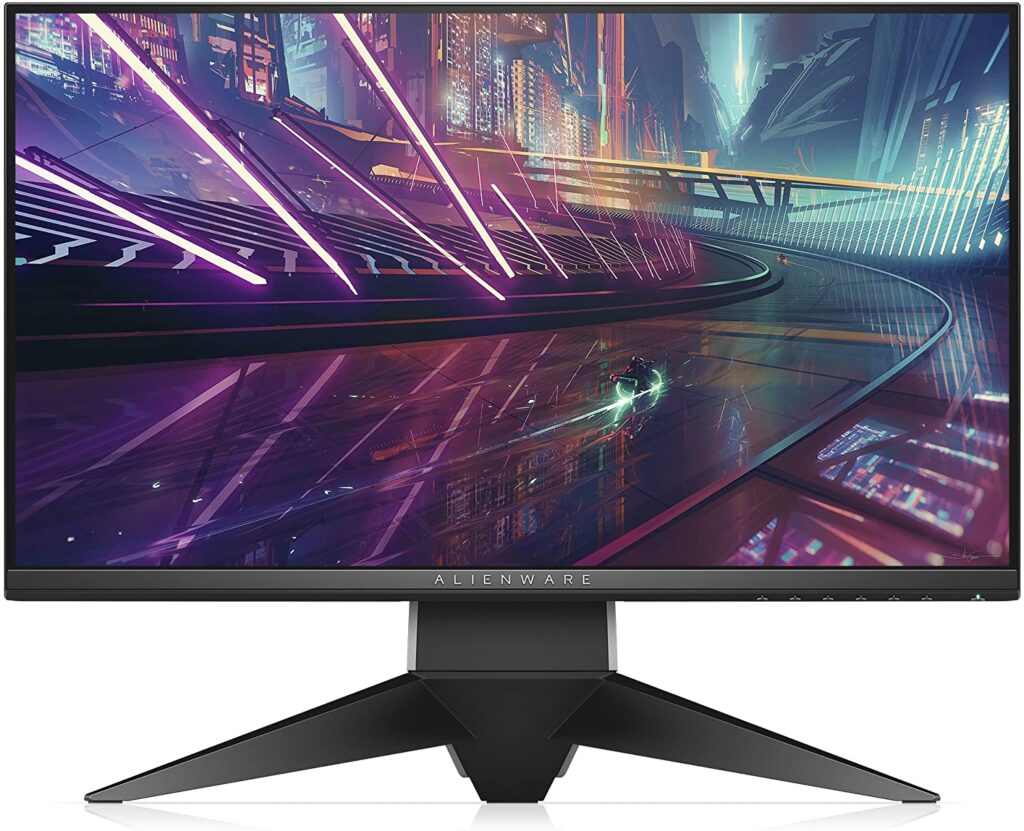 Just like most of the streamers, Nickmercs is also a big fan of Alienware monitors, and he has been using the 25 gaming monitor AW2518H NVIDIA G-Sync 240Hz.
This amazing monitor is designed specifically for professional gamers, streamers and overall provides you with a very precise form and style that is almost futuristic.
The NVIDIA G Sync technology, which is known for eliminating screen tearing and minimizes the overall display stutter and input lag, is also included, so you can be sure your experience will be flawless.
With its fast 240hz refresh rate and a 1ms response rate, it will deliver smooth gameplay, and you will definitely have no problems with input lag.
You can also use the special gaming onscreen Display design that will make your user experience remain the main theme.
Once you purchase this monitor, you will also receive a height-adjustable stand that you can tilt, swivel, and connect with all kinds of pivot features.
However, the biggest problem with this product is that it will not last you for long, and users complain that their monitors die after less than a year and a half of using it.
This is a really short life span, especially for a monitor that costs 600 dollars, so reconsider everything before you decide to buy it.
Related: Best Streaming Monitor – Top 7 Products and Reviews
What Webcam Does Nickmercs Use?
Logitech BRIO Ultra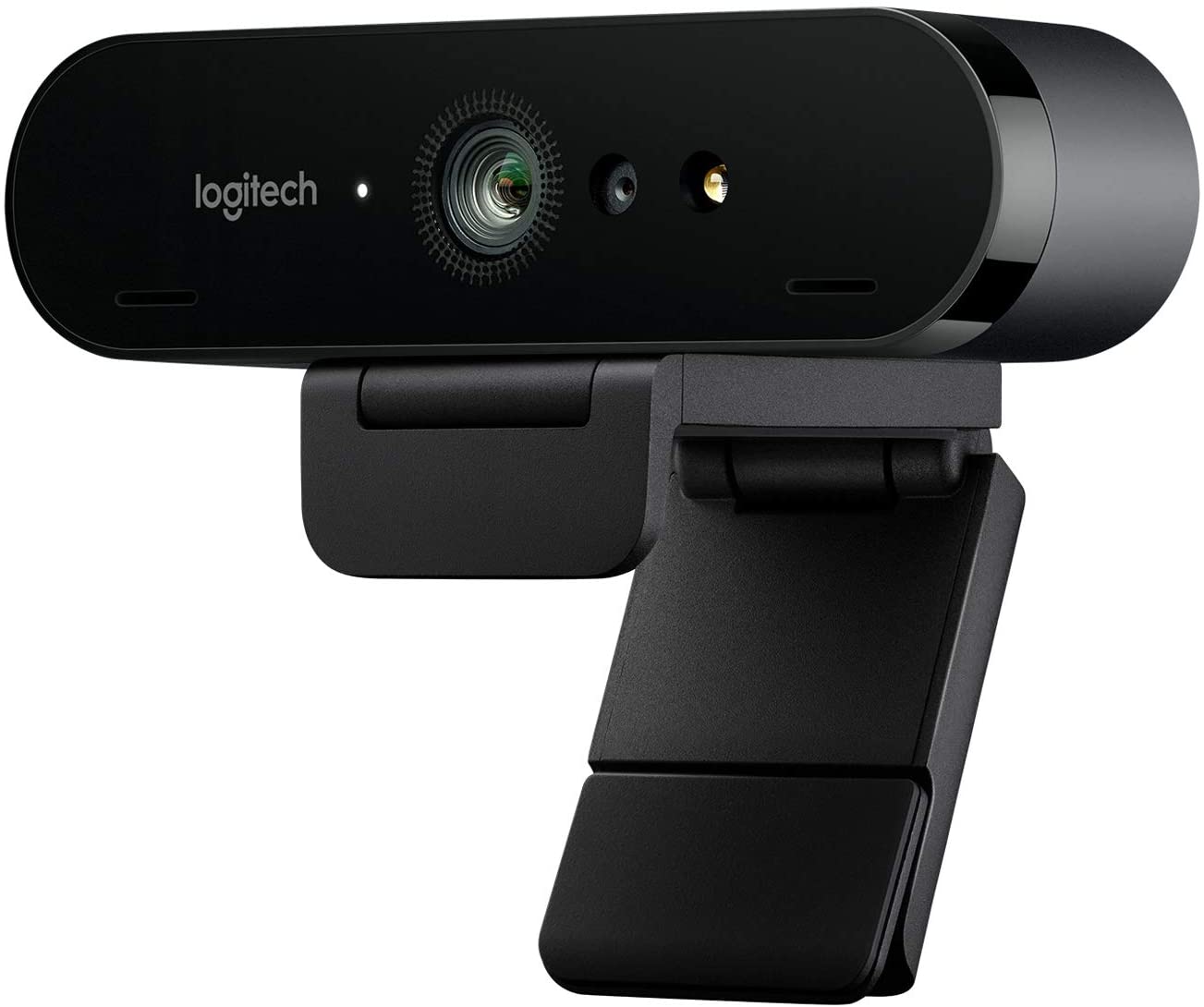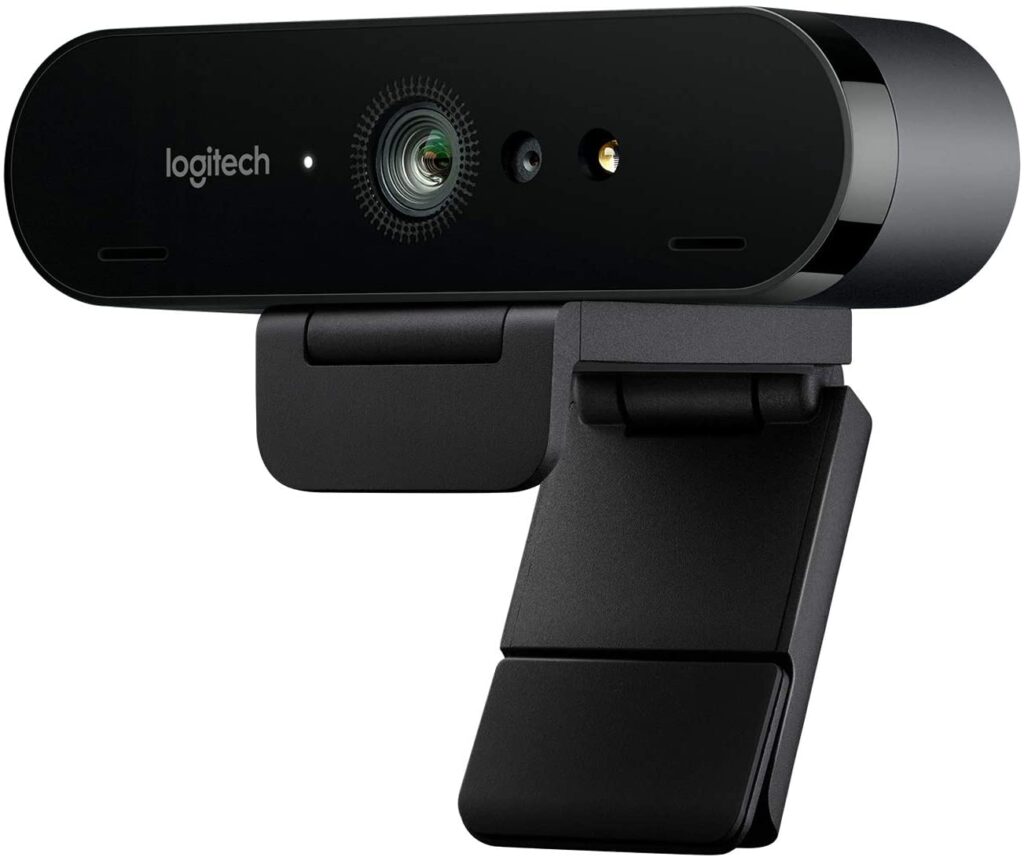 Logitech is the usual choice for webcam, and Nickmercs has loved the Logitech BRIO Ultra HD webcam for quite some time.
This webcam was made for video conferencing in the first place, but it is grown to become one of the very popular products in the gaming industry, and many people use it for real-time streaming.
Being the first 4K ultra high-def camera that offers 5x digital zoom and RightLight™ 3 with HDR in the Logitech offer, it has managed to become very popular in a short period.
It comes with a 3 meters long cable that will allow you to connect the webcam to your device easily and move it throughout the room as much as you want.
Overall, people have great experiences with this webcam, but the main problem is that it costs 180 dollars, or even 220 dollars on some online retailers, so it is a quite expensive product even if you are a professional gamer.
While I do recommend everyone who has the money to invest in it, Logitech has quite a few more affordable and equally good webcams, so you should check them out too.
Related: Best Webcam for Streaming
What Graphics Card Does Nickmercs Use?
ASUS ROG STRIX GeForce 2080TI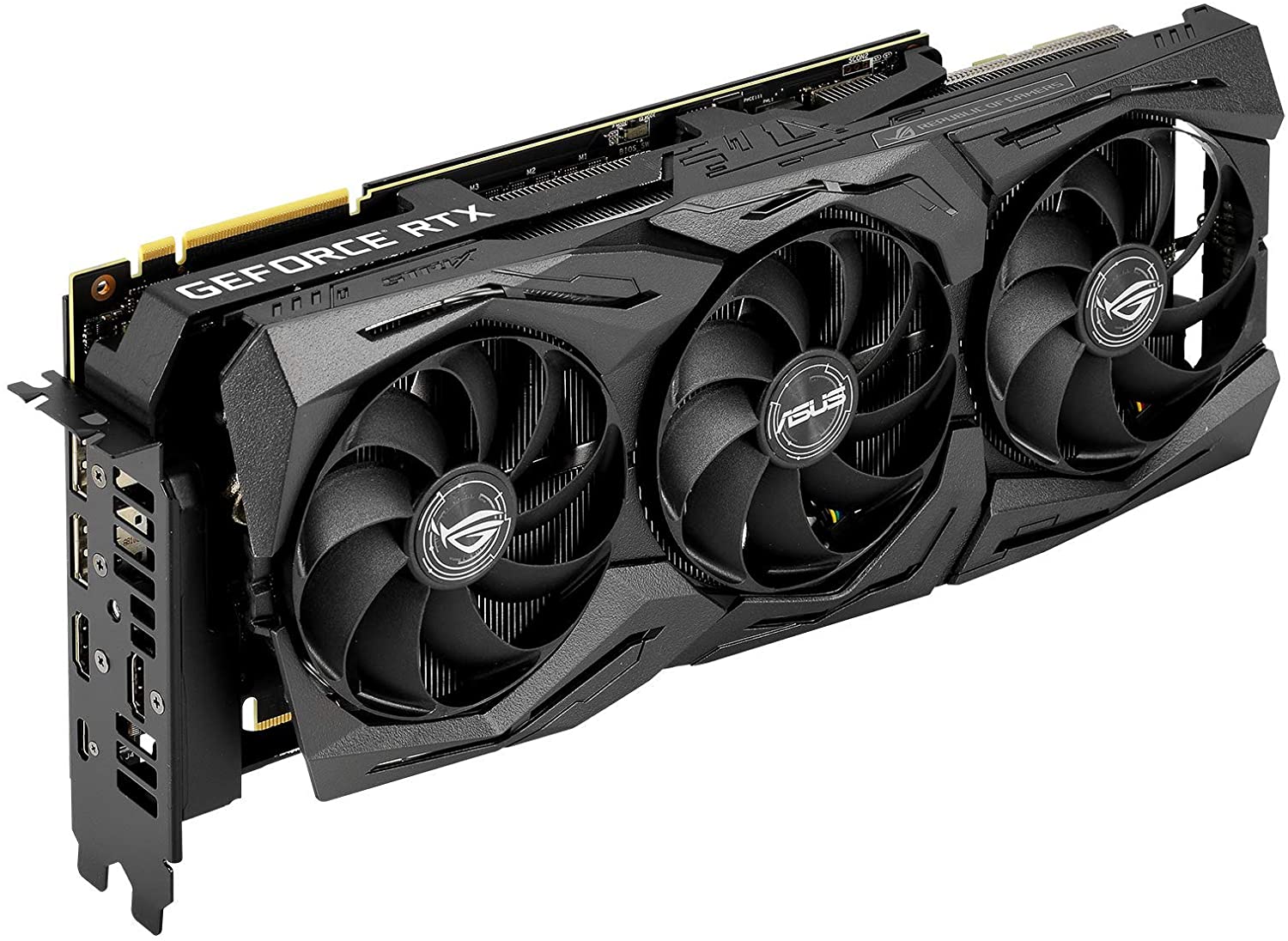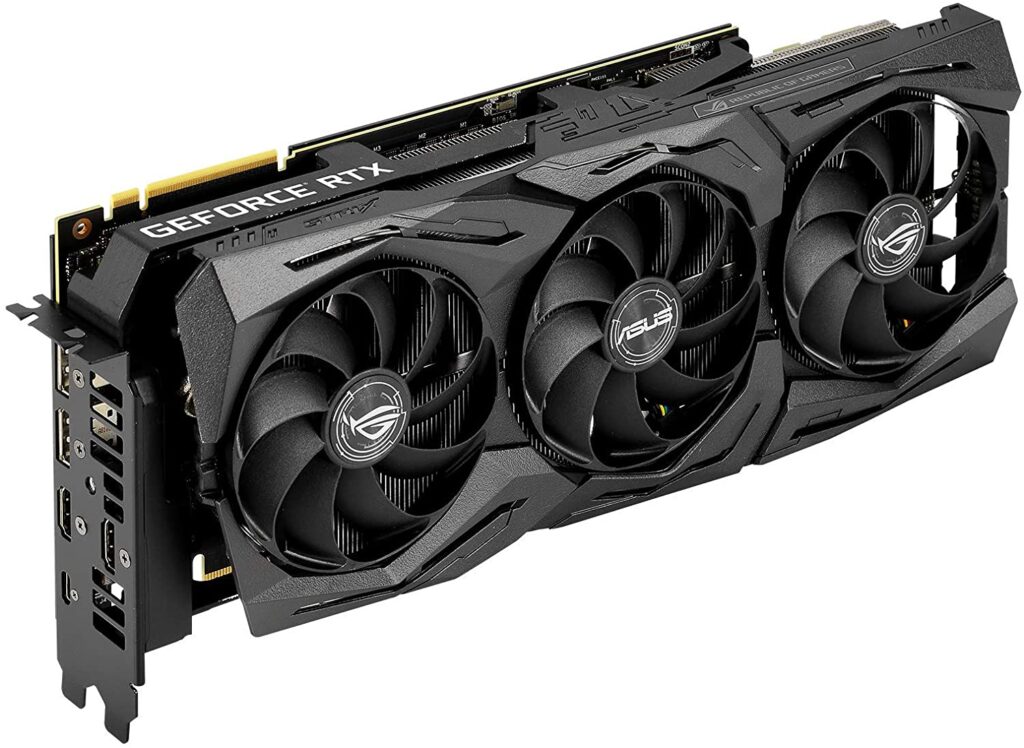 Asus has been famous for its amazing graphics cards, and Nickmercs is also one of the biggest fans of the Asus ROG STRIX GeForce RTX graphics cards.
Powered by NVIDIA Turing with 1665 MHz Boost Clock (OC Mode) and 4352 CUDA cores, this is one of the strongest graphics cards on the market and a favorite among all professional gamers and streamers.
It has an overclocked 11GB GDDR6 memory in a 2. 7 slot form Factor, which makes it the first ASUS graphics card with these features.
This card can support up to 4 monitors, and its Auto extreme and Max-contact technology delivers premium quality and reliability, so you can always be sure that it will provide you with the highest quality and performance.
The ASUS Aura Sync RGB lighting has an almost endless spectrum of colors, and it is able to synchronize effects throughout the AURA Synced products providing its users with the picture of the highest quality.
The GPU Tweak II is also included, and it makes monitoring performance and streaming in real-time easier than ever, and you will also receive access to additional software like Game Booster, X Split Game caster, WT Fast, and Quantum Cloud.
This card will cost you around 2000 dollars which is a pretty good price for a graphics card that has these specifications, and it is one of the best options for professional streamers and gamers.
You also need to know that it is only supported on good and strong gaming computers, so it will definitely not be able to work decently on an average computer.
What SSD Does Nickmercs Use?
Samsung 960 PRO Series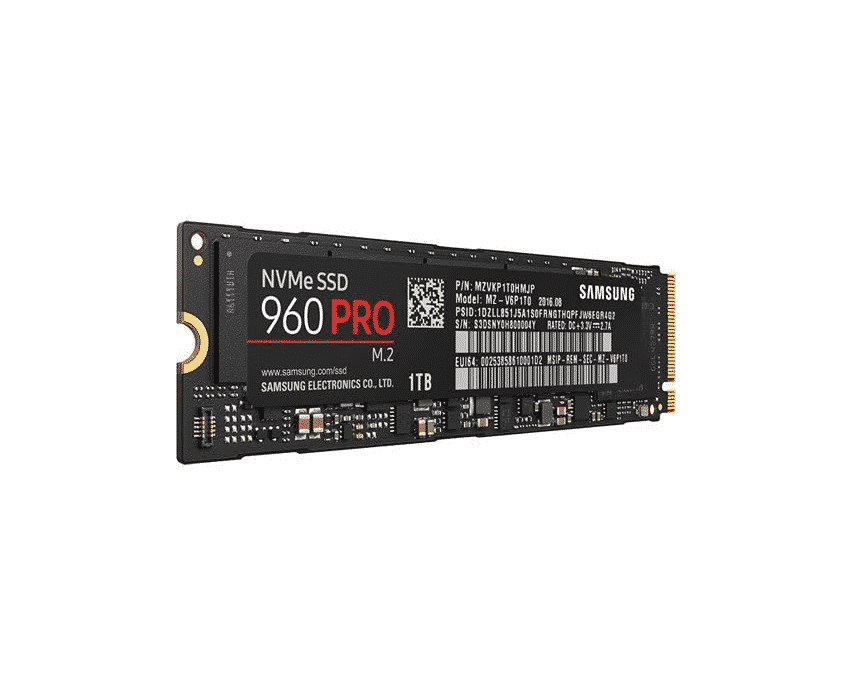 Being a professional gamer and streamer for almost a decade, Nickmercs uses an SSD card in order to store all of his games and successes.
His preferred SSD is the Samsung 960 PRO Series – 1TB PCIe Internal SSD, and he has been using the one that has 1TB of memory.
Even though it is a Samsung product, it can be connected with all PCs and smartphones, and you will be able to transfer your data in a matter of minutes.
There are several different SSDs, and you can choose whether you want the one that has 300GB, 512GB, or 1TB of memory.
However, at the price of 2000 dollars, this is a very expensive SSD, and you can find many similar ones on the market that are basically the same.
Some users have also complained about the SSD not being able to connect to all devices or losing some part of data even though it was said that the transfer was successful.
For those reasons, I recommend staying extra careful when choosing the SSD and reading through all of the comments and reviews there are on it.
What Processor Does Nickmercs Use?
Intel Core i9 9900K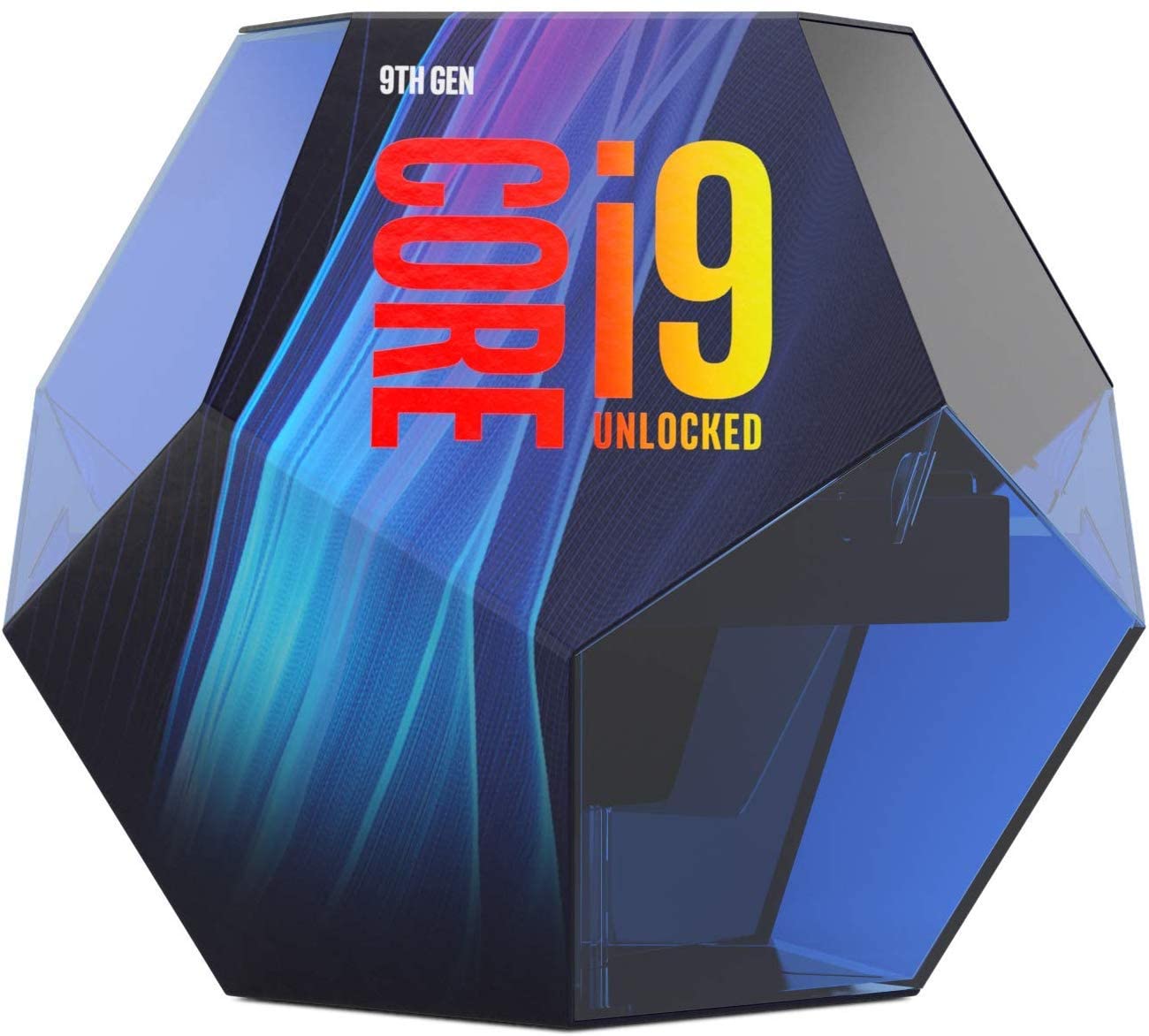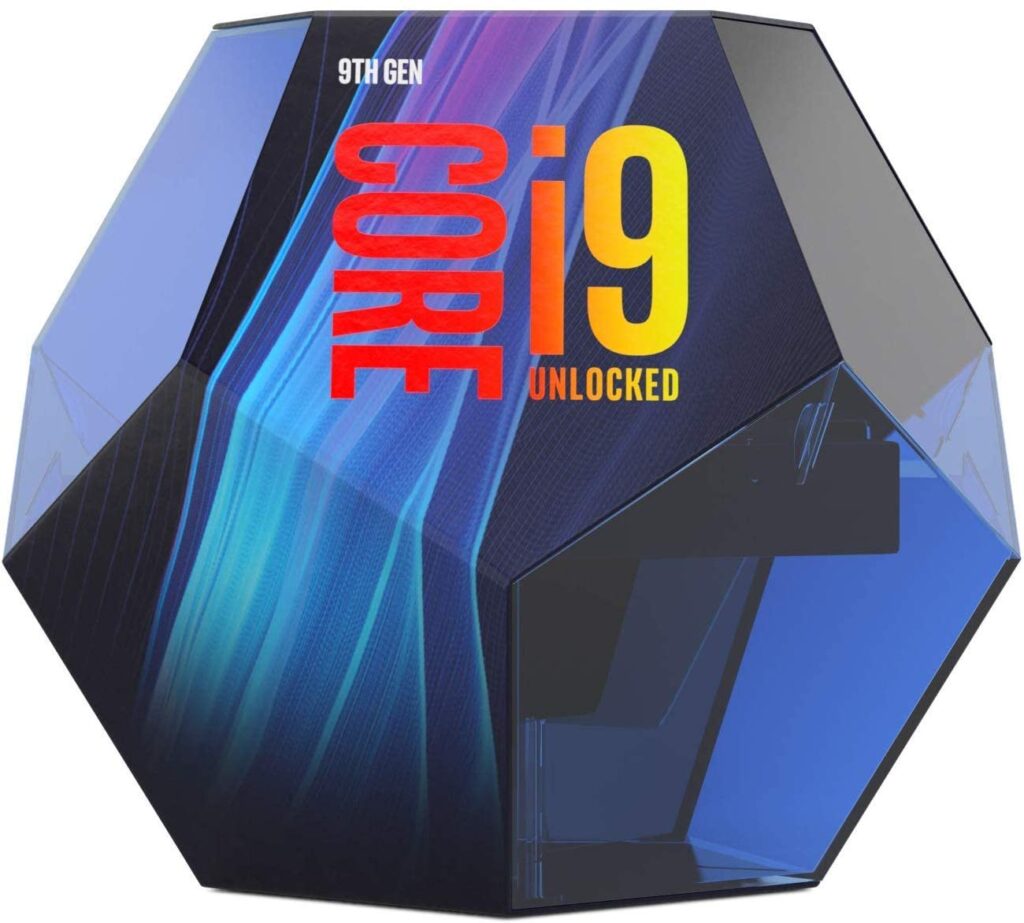 Intel processors are the most popular ones among gamers and streamers, and Nickmercs has been using the Intel Core i9 9900K Desktop processor with 8 cores for years.
This processor has 8 cores and 16 threads which is something that is common for most processors made specifically for gaming and streaming.
It has an Intel Graphics 630 card, and its speed is ranging anywhere from 3.60ghz to 5.0 GHz, which is better than most processors.
However, it is compatible only with Motherboards based on Intel 300 Series Chipsets, so you are required to purchase this motherboard once you get this processor.
This is a big limitation, in my opinion, and just a simple way Intel can take more money from you, but if you do not mind spending some extra cash, definitely go for it.
Unfortunately, this processor is also very hard to get, and it is rarely available, especially on online retailers, and most people buy a pre-owned one so that you may consider this option too.
Related: Best CPU for Streaming on Twitch
What Motherboard Does Nickmercs Use?
ASUS ROG Maximus XI Hero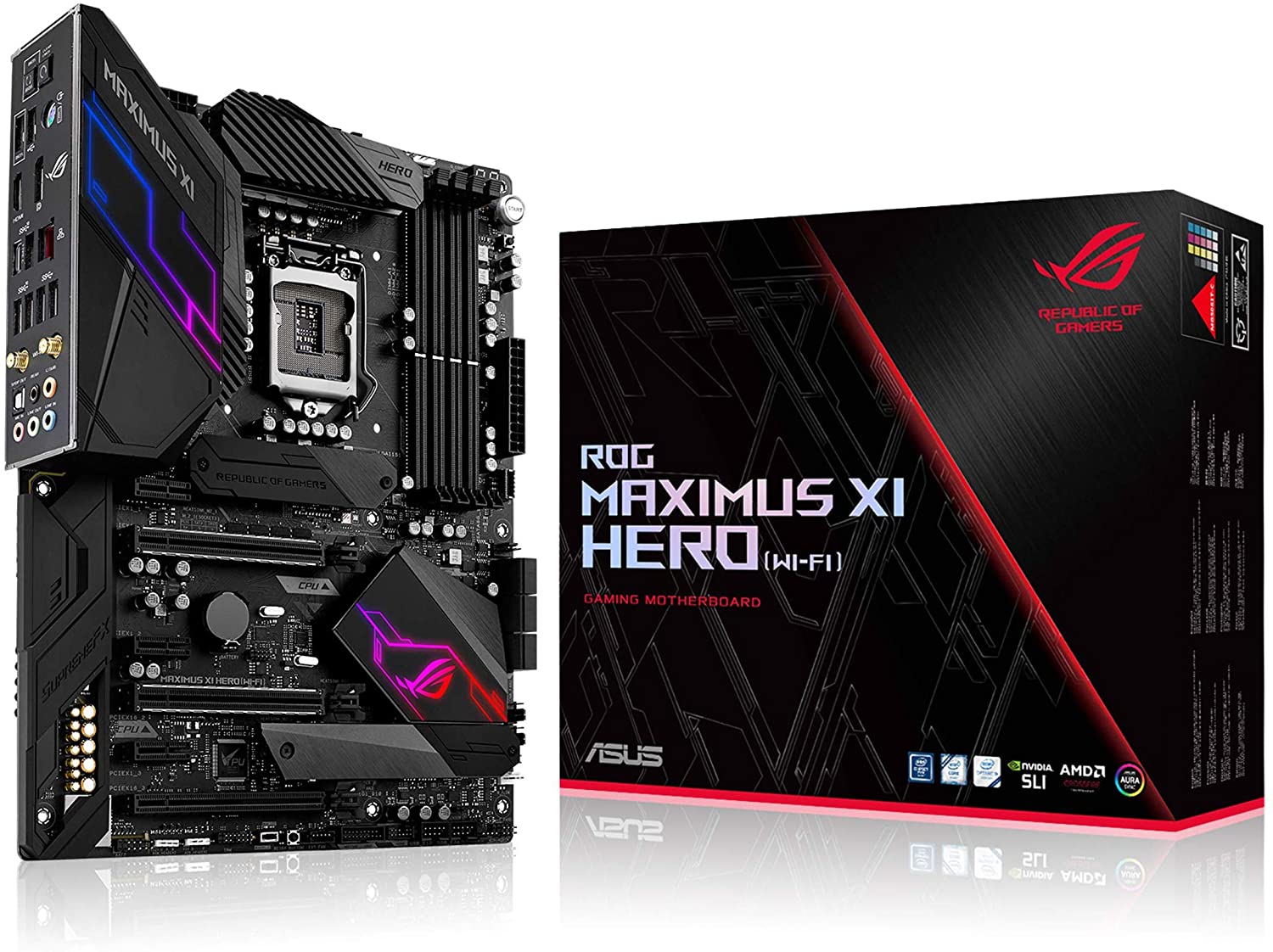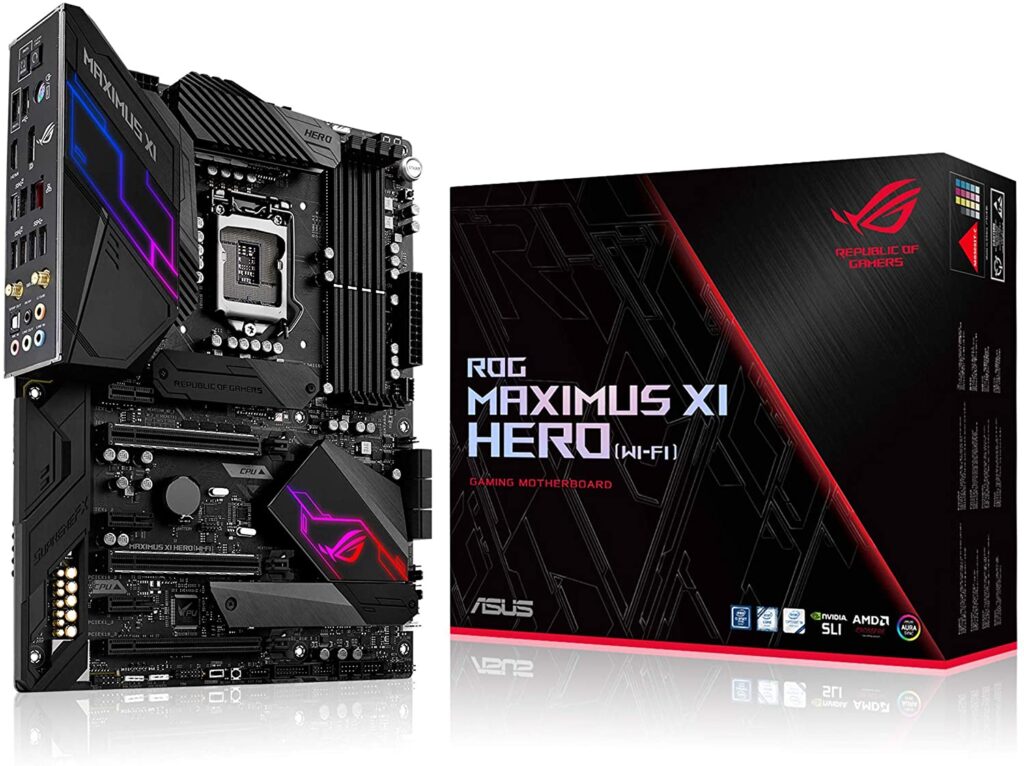 Even though he uses an Intel processor that requires a compatible Intel motherboard, Nickmercs has been loyal to the ASUS ROG Maximus XI Hero Wi-fi gaming motherboard for years.
It has a synchronized RGB lighting technology that will make your device look very cool and fancy, and you can also choose the colors you want to see.
Even though it tends to heat up a lot, this is one of the rare motherboards that have an integrated cooling system and also an M-2 heatsink, and several fan controls that will make your experience a lot easier and more enjoyable.
It is quite flexible when it comes to gaming connectivity, and it is compatible with Intel Gigabit Ethernet, LANGaurd, dual M.2, USB 3.1 Gen 2, and 802.11AC Wi-Fi.
This motherboard has maximum gaming durability, and when it comes to this, it is considered one of the best on the market.
Unfortunately, this product is also rarely available, and many people buy it pre-owned, so you should research the market for a bit and see the best and most affordable option for you.
Related: Best Motherboard for Streaming – Top 9 Great Products
Join our Discord Group. Ask questions, team up with fellow streamers, share memes, and more!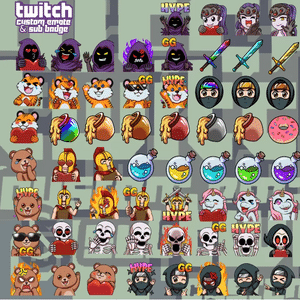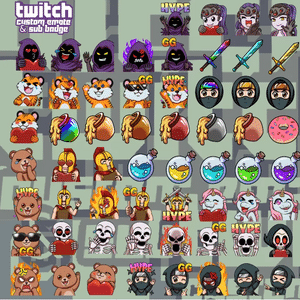 Claim for FREE:
FREE Emote PACKS
A book on growing your audience