Ali Kabbani is a very popular Twitch streamer known by his nickname TSM Myth that he has been using on gaming platforms for years now.
TSM Myth is a very popular streamer among teenagers because he incorporates fun stories into his streams too which makes him a lot more interesting than other gamers who just sit and stream their gameplay without a single word.
He is also very open when talking about the gaming industry and tries to present everything in the right light so the audience really loves him.
---
If you want to find what are his stream staples and what are his favorite devices for gaming and streaming, then you are in the right place. Today, I'll be talking about Myth streaming setup.
* Headphones: Logitech G Pro X
* Keyboard: Logitech Pro Mechanical Keyboard
* Mouse: G703 Lightspeed
* Microphone: Blue Yeti Nano
* Mic: Alienware 25-inch Gaming Monitor
* GPU: EVGA RTX 3090 FTW3
* CPU: Intel Core i9 9900K
* Motherboard: ASUS ROG Maximus XI Hero
---
If you want to know more about each of the equipment pieces, make sure to continue reading!
Post 11 of 18 in the Professional Setups
What Headset Does Myth Use?
Logitech G Pro X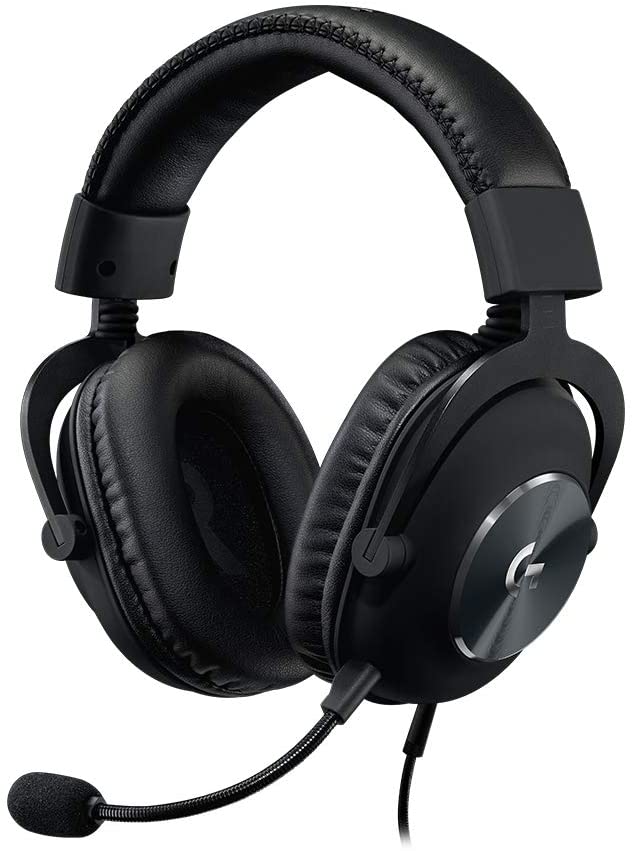 Logitech G Pro X headset with the Blue Voice technology is definitely one of the most popular headphones among gamers and TSM Myth has been a big fan of them too.
This headset has a great easily detachable pro-grade microphone that allows you to use the Blue Voice technology just like the noise reducer, compressor, limiter, and cleaner.
The headset has soft memory foam earpads with a noise-blocking leather headband and soft airy velour that will allow you to game and stream for hours while feeling extremely comfortable.
However, you will have to go through the installation process that requires included USB external sound card, Windows PC, or Logitech G HUB software all by yourself.
Made from an enduring aluminum and a strong steel headband, these headphones can last you for years even if you take no care of them at all.
This headset also comes with an inlined mic and a mobile cable, so you can use the headset easily without a boom mic, even though this one is recommended for better sound.
Even though you will receive a 2-year warranty with this headset, many users have complained that once their headphones got broken, they were not allowed to have them fixed or replaced for free, and the warranty was completely ignored.
Unfortunately, this is something retailers have nothing to do with because it is a problem caused by the Logitech company and their Terms and conditions.
This headset will cost you around 85 dollars, which is a pretty realistic and decent price for a pair of professional gaming headphones, so I believe they are worthy of buying.
Related: Best Streaming Headphones in 2021 – 7 Great Products
What Keyboard Does Myth Use?
Logitech Pro Mechanical Keyboard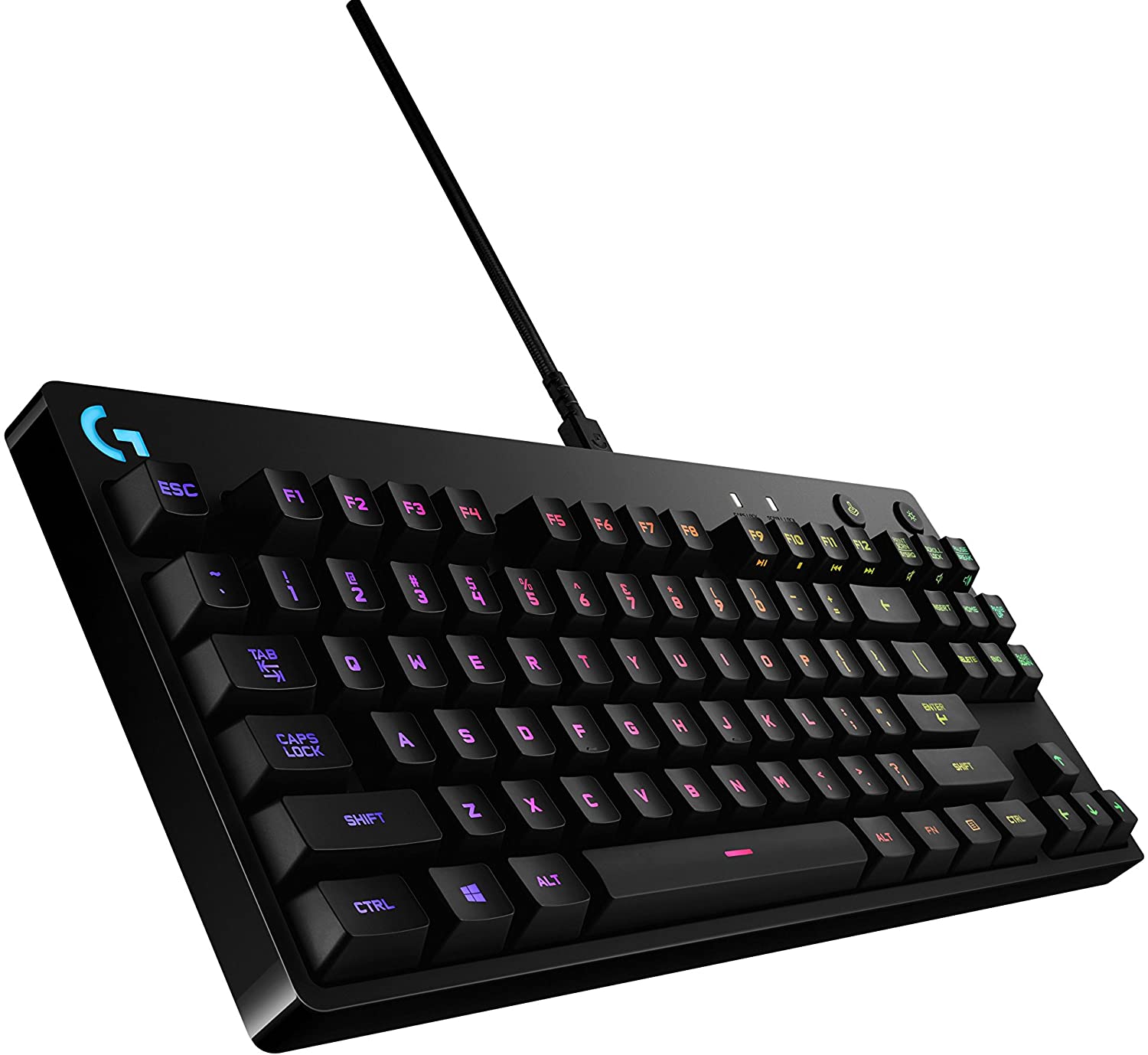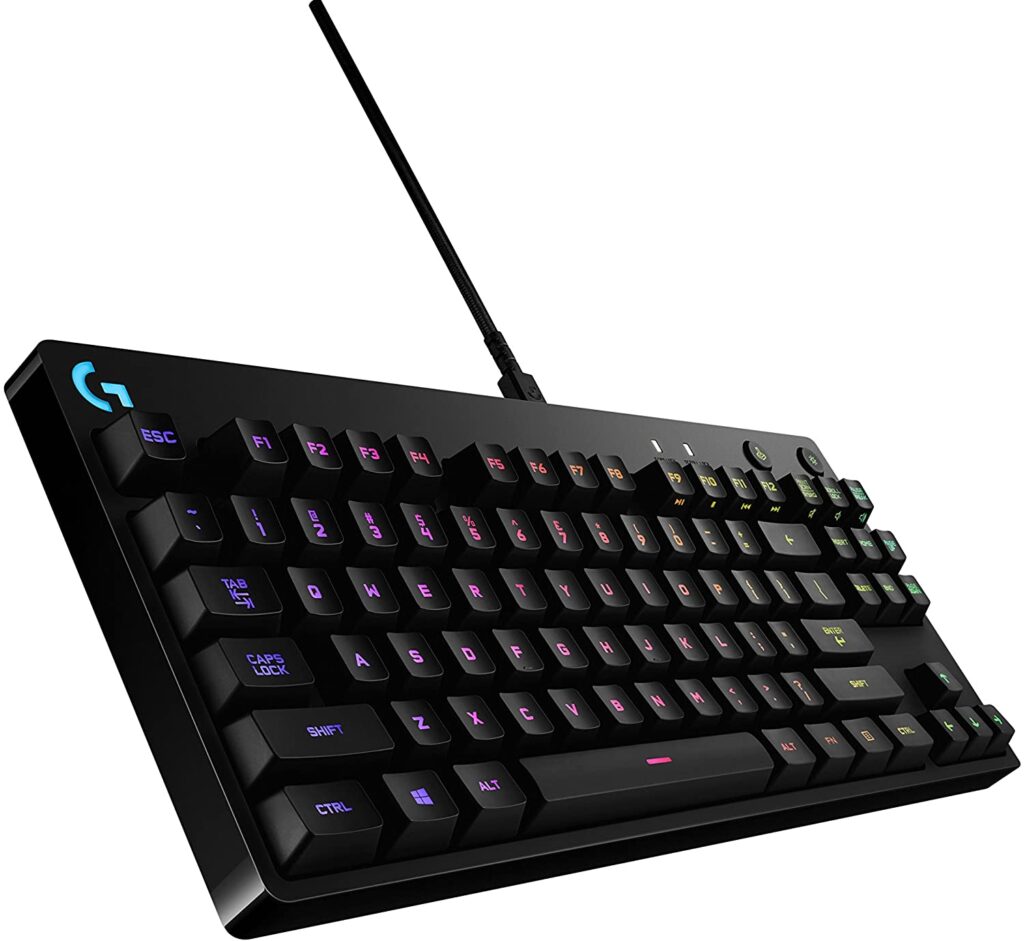 Since TSM Myth is sponsored by the Logitech company, most of his favorites are their products, including the Logitech Pro Mechanical keyboard.
This keyboard was built mainly for professional gamers and streamers, and it was done in collaboration with some of the biggest experts in the gaming industry.
It provides you with a very fast but also precise and smooth gameplay, allowing you to stream for hours and hours without getting tired or facing any blockages or obstacles.
Something all streamers value a lot in a keyboard is silence, so you can be sure this one is completely quiet, and no one will hear a sound from it while you are streaming, which is a great addition.
It has enduring Romer G switches that provide you with a 25 times faster response than other keyboards on the market, and you can be sure its mechanical switches will react to your slightest touch to the keyboard.
The design of the keyboard is very sleek, and it can fit into basically any workspace easily and; it is also very portable, so it is practical for all of you who tend to travel a lot.
You can use it wireless or wired, so you are the one that chooses the best option, and you can be sure it is able to connect with different types of PCs.
This keyboard will cost you only 60 dollars, which is very affordable for a gaming keyboard, and I believe it is a good option for professional gamers too.
However, you may struggle a bit with its installation process because it requires someone knowledgeable to do it if you don't want to cause any problems on your PC.
Related: Best Keyboard for Streaming
What Mouse Does Myth Use?
G703 Lightspeed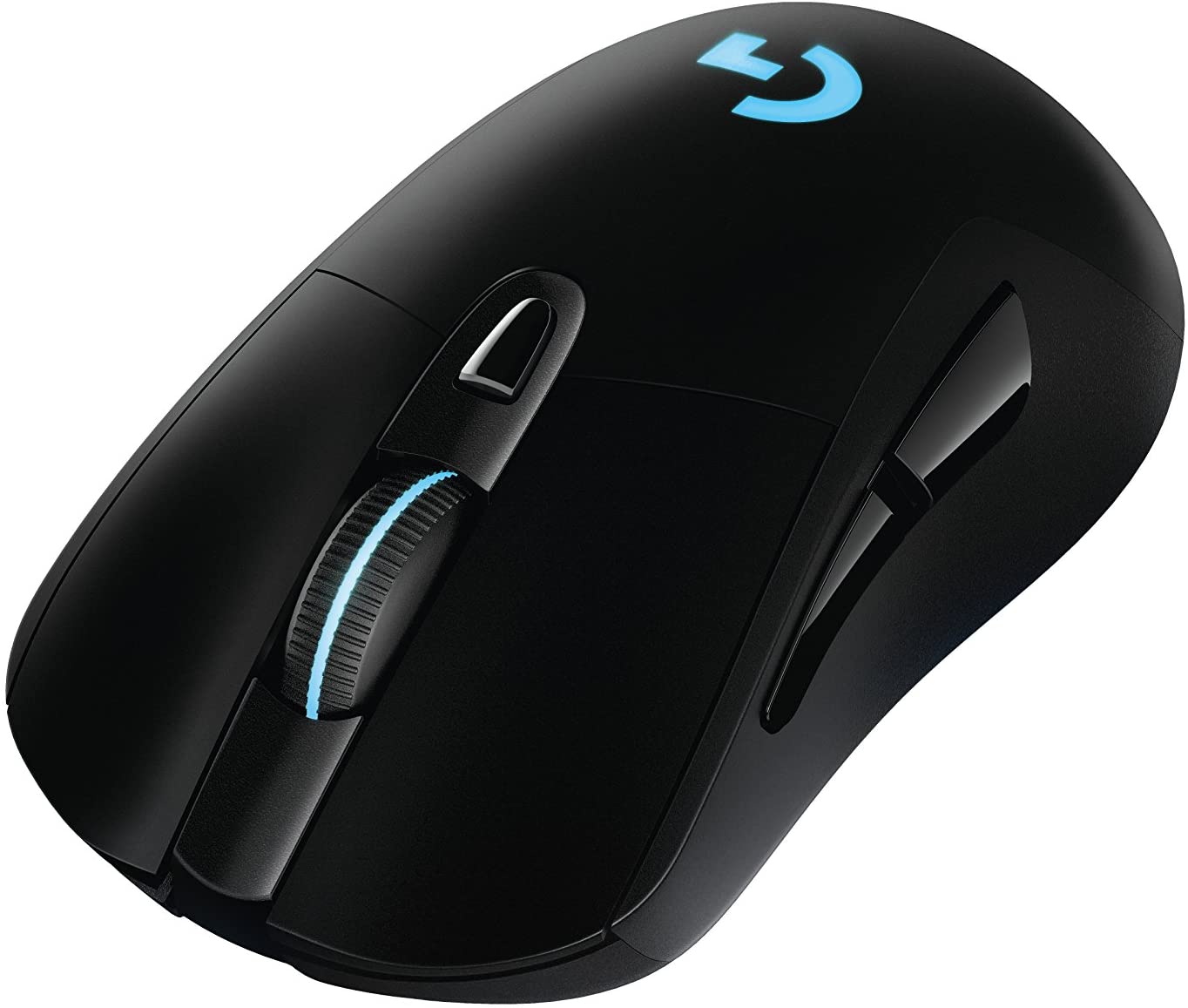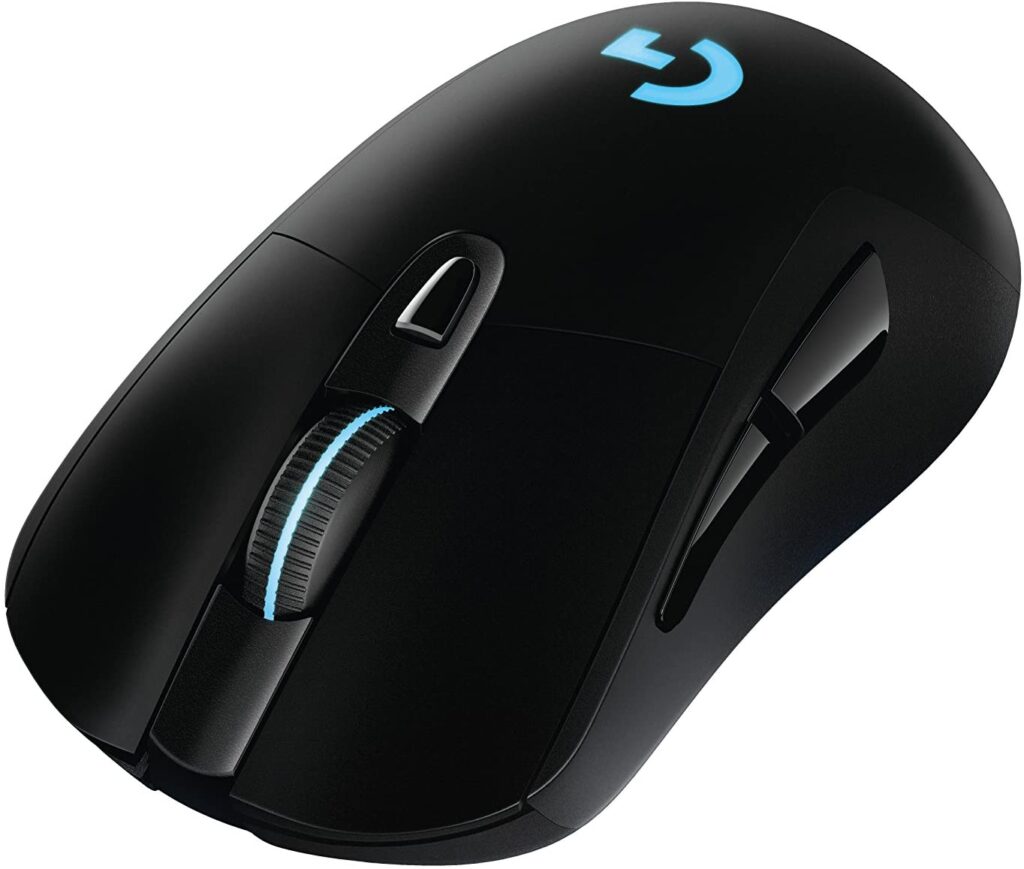 As we have mentioned before, Myth is loyal to the Logitech products, so he uses their G703 Lightspeed gaming mouse too.
The lightspeed mouse is known for its latency that can sometimes determine the outcome of your gameplay without you even realizing that.
Lightspeed wireless technology is what provides you with a super-fast and responsive experience, which is something that positions this mouse among the best ones on the market.
It combines the newest technologies, comfort, and an ultra-lightweight design that will make the hours you spend gaming a lot easier and more enjoyable.
The Lightspeed mouse is nothing like traditional mouses, and it provides you with a 1-millisecond report rate connection and a wide DPI range with smoothing and filtering for perfect performance.
Just like most Logitech gaming mouses, it has an integrated Hero 25K sensor with up to 25,600 DPI and advanced tensioning for buttons that keeps the side buttons active and reduces the force you are needed in order to click on them.
The design is ergonomic and very lightweight, which makes it suitable for hours of gaming, so you can be sure you will not feel tired quickly while using it.
It also has customizable RGB light, and you can choose which of the 16 million RGB colors will be the one gracing your mouse and elevating your experience.
The mouse is compatible with all different types of PCs, and you can use it wireless or wired; whatever of these options works the best for you.
For a price of 70 dollars, this is a very good gaming mouse, and I would recommend it to anyone; the biggest problem is that it really won't last you for too long, especially if you use it for hours every single day.
Related: Best Heaviest Gaming Mouse
What Microphone Does Myth Use?
Blue Yeti Nano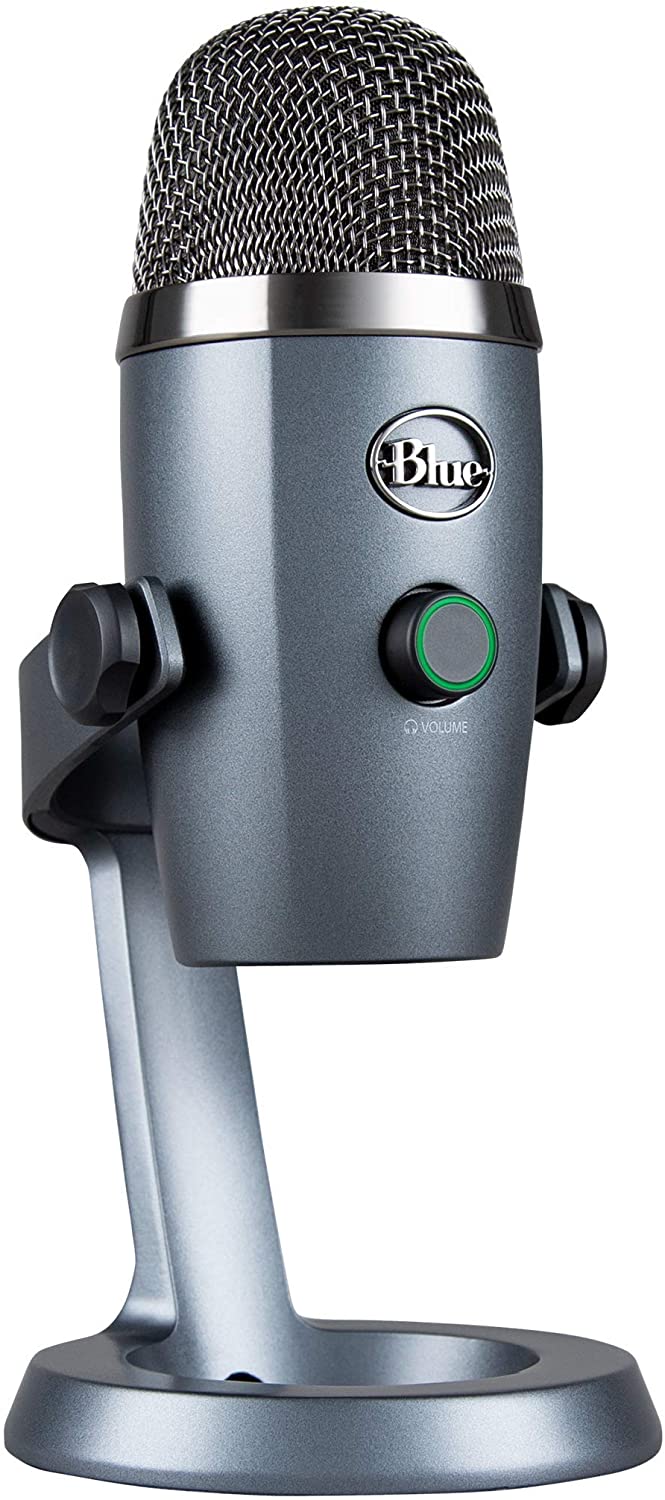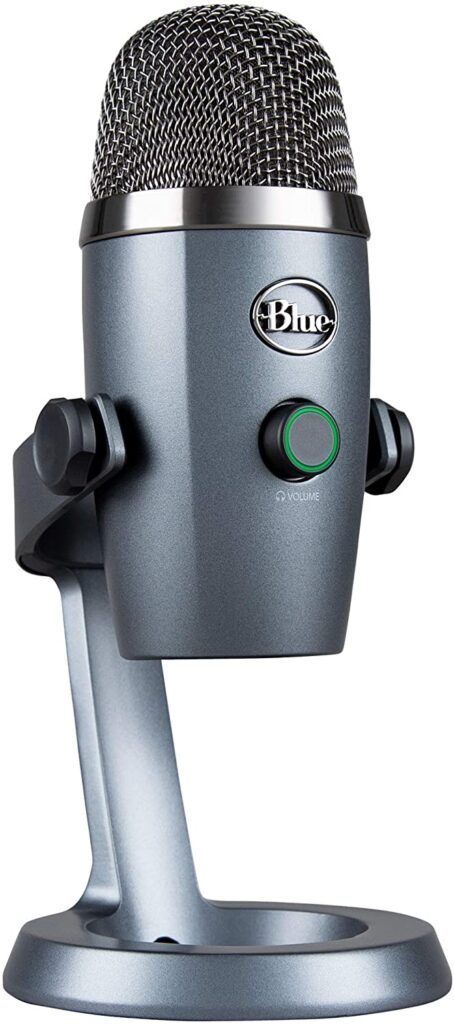 Myth has been loyal to the Blue Yeti Nano Professional Condenser microphone that has several pick-up patterns that provide him with a clear and natural sound.
This microphone can be used for a variety of things starting from simple Skype video calls to filming podcasts and streams without any problems.
The output of this microphone is completely free of latency which is great, and it gives you a variety of features that help you control the sound.
It also has a cardioid pattern that is great for filming and streaming and the Omni feature that helps you sound like you are in a conference call.
The microphone comes with a Compass Boom arm that provides you with the sound of much better quality but also makes the microphone a lot more practical because you don't have to hold it.
There is also a Radius Custom Shockmount that isolates all potential background sounds and provides you with a completely clear sound.
For a price of 140 dollars, this is certainly an amazing microphone, but unfortunately, many people complain about the quality of the sound not really being the best.
If you want to make sure you are making the right purchase, you may want to make sure this mic is the right for you and that it can provide you the audio you need.
Related: Best Streaming Mic Under 100$
What Monitor Does Myth Use?
Alienware 25 inch Gaming Monitor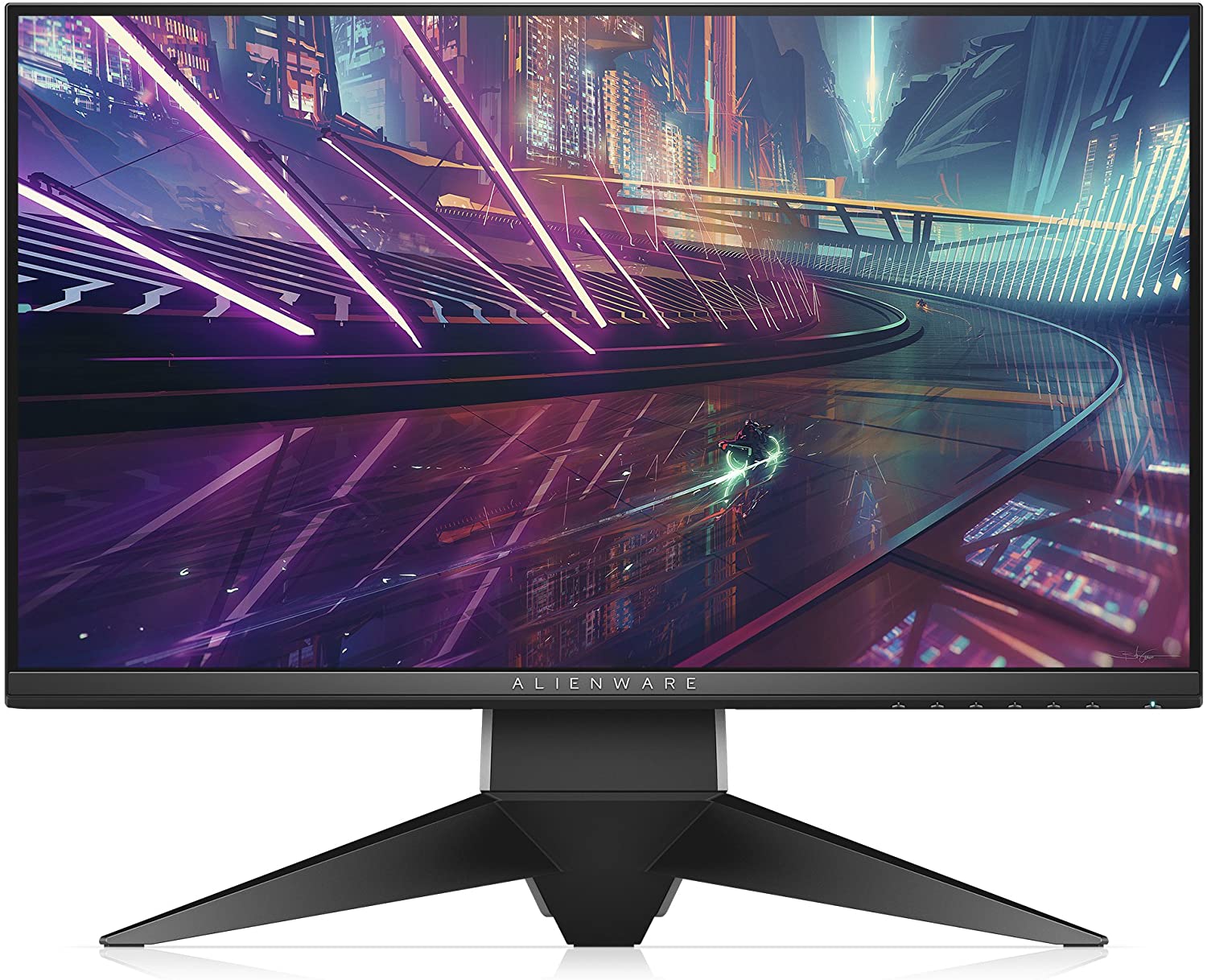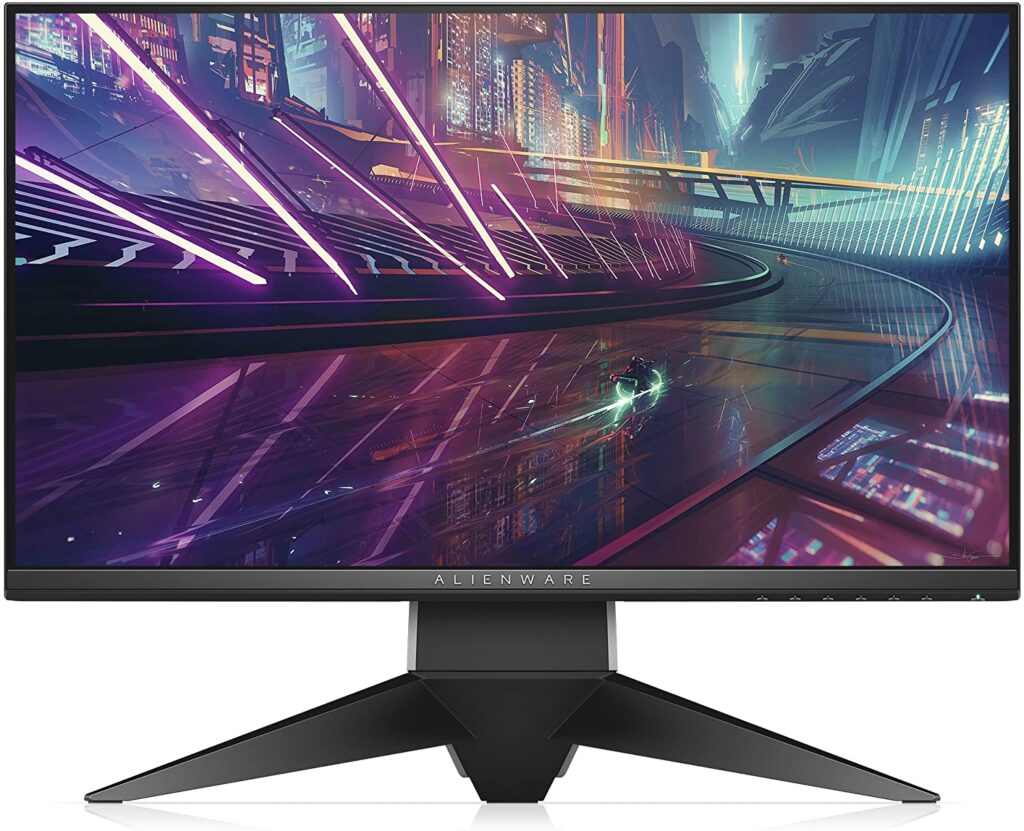 Just like the largest number of gamers and streamers in the industry, Myth has also been a big fan of the Alienware 25 inch Gaming Monitor for quite some time now, and you can see it in all of his videos.
Made exclusively for gaming professionals, this monitor has an extremely fast 244hz refresh rate which is something that all people who are streaming and gaming in order to earn a living need to have in order to make great streams.
Even though some users have complained about graphics not being of the highest quality, streamers choose this monitor because they value a high and fast FPS more than a perfectly clear picture.
Like most gaming monitors, this one also has the NVIDIA G-SYNC display technology integrated, and this one eliminates screen tearing completely and minimizes all potential Display stutters and potential input lag.
You will also be able to use a specific on-screen Display design made exclusively for gaming and streaming and receive a great height-adjustable stand that will allow you to move the monitor wherever you want and whenever you want.
Users absolutely adore this monitor, and they claim their experience with it was absolutely flawless, making them forget about other monitors and devices they have sued in a second.
This monitor also has a very high frame rate which is something you will not be able to find on most gaming monitors available on the market these days.
Alienware monitor will also provide you with more than one connectivity option, so you can easily connect it through a USB upstream cable, DP cable, or a regular power cable.
The reviews on this device are definitely great, and all gamers and streamers will tell you this is really the go-to monitor for all professionals, and you should definitely try it out and see this for yourself.
Related: Best Streaming Monitor – Top 7 Products and Reviews
What Graphics Card Does Myth Use?
EVGA GeForce RTX 3090 FTW3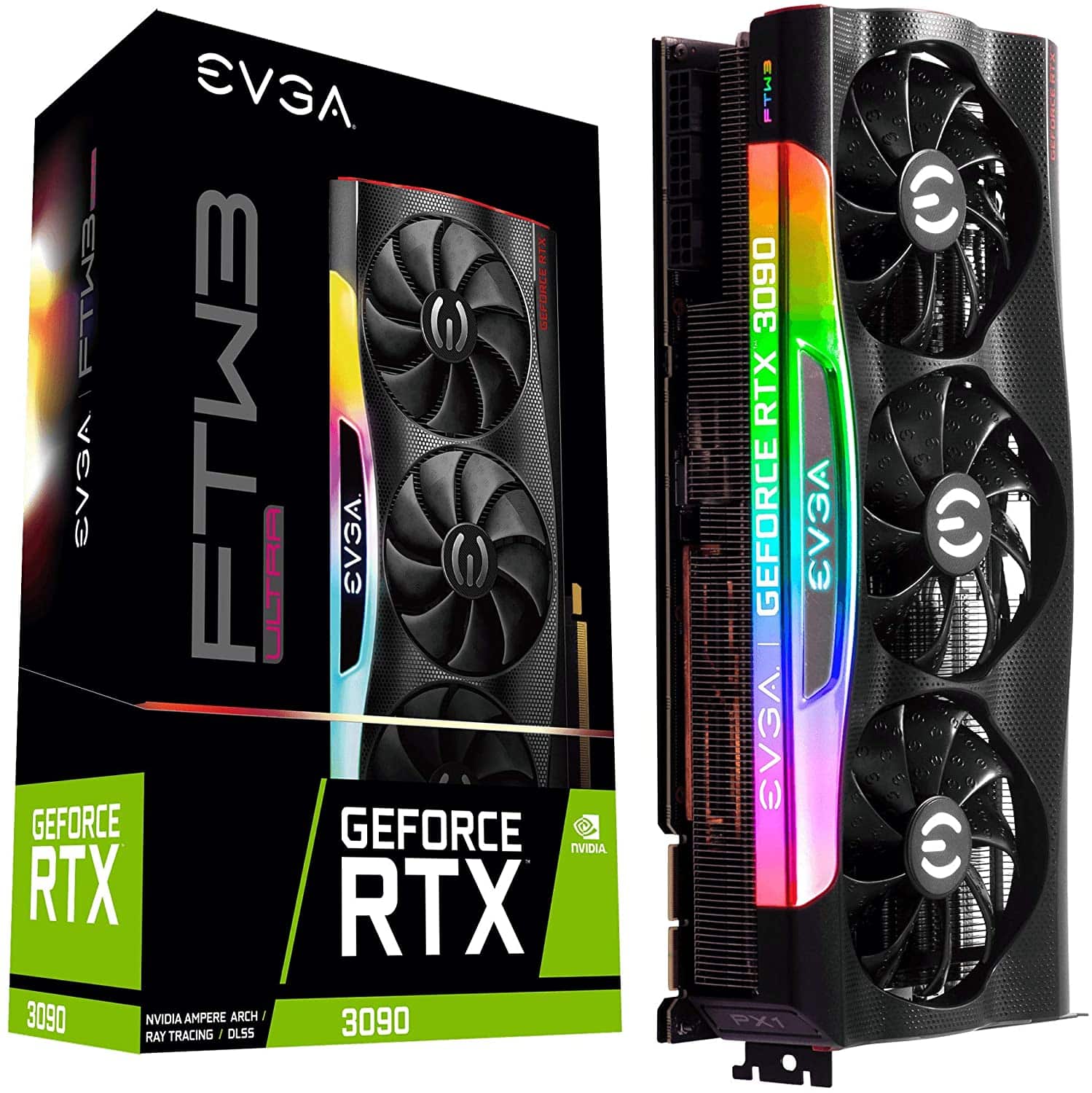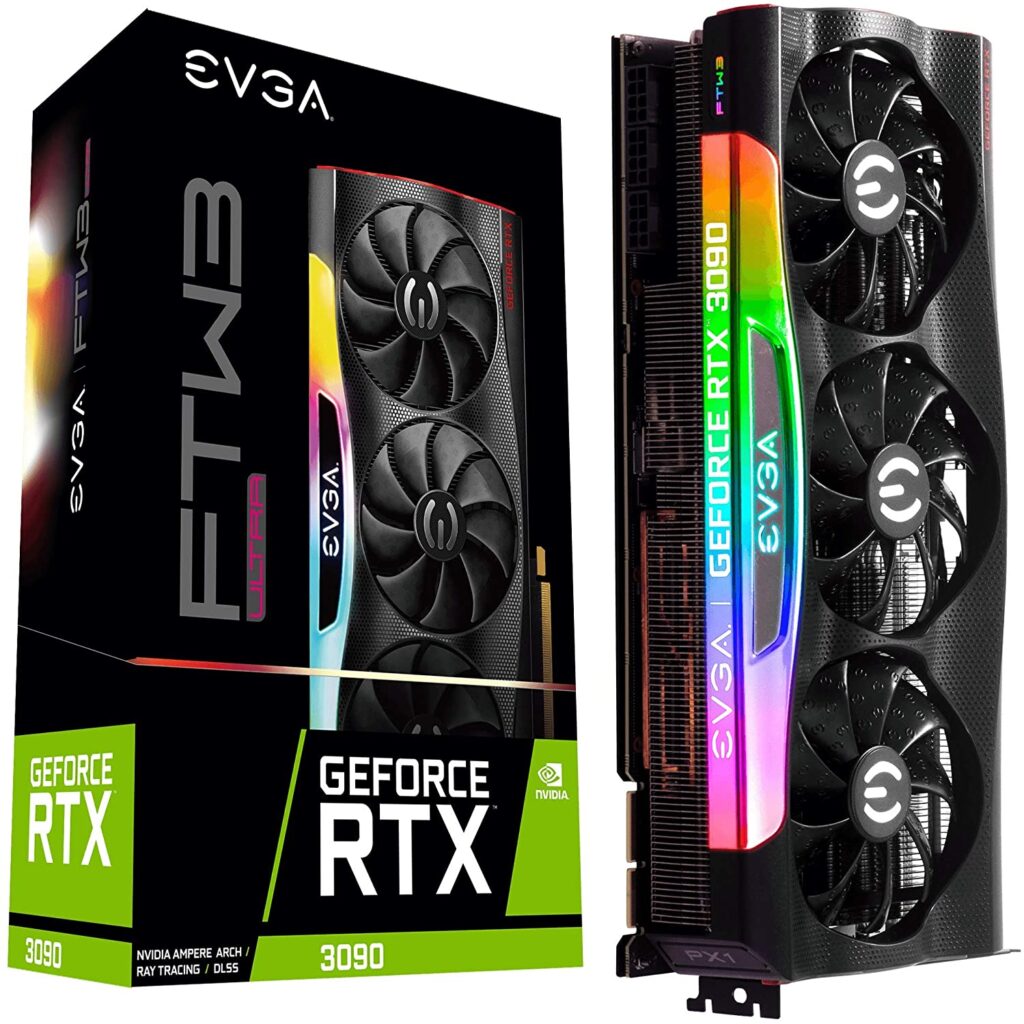 Myth is a big fan of the GeForce RTX 3090 graphics card that guarantees you a Titan class performance and is powered by several different gaming technologies like NVIDIA and RTX that provide you with first-class performance.
This graphics card is very modern, and it has several Ray tracing cores, a few tensor cores, and several newest multiprocessors that help level up your experience.
The RTX graphics card is made mainly for gaming and streaming, which is something you can also see from its 24GB of G6 memory.
This graphics card guarantees you an 8K resolution which is something you will not be able to find on most graphics cards these days, especially those in this price range.
There is also a Shadow play feature that allows you to capture different moments during the game and save them directly to the memory of your PC.
It is considered to be the graphics card with the best responsiveness and fastest performance, so many gamers, and streamers are switching from ASUS graphics card to this gem.
The price is almost the same, so I believe that it is better for you to spend 2500 dollars on these graphics cards than on some of the popular ones that are much worse but cost the same.
Unfortunately, you should know that this graphics card is compatible only with newer PCs, and you will definitely face some hardships if you try to connect it to a non-gaming computer.
Related: Best GPU for Streaming
What Processor Does Myth Use?
Intel Core i9 9900K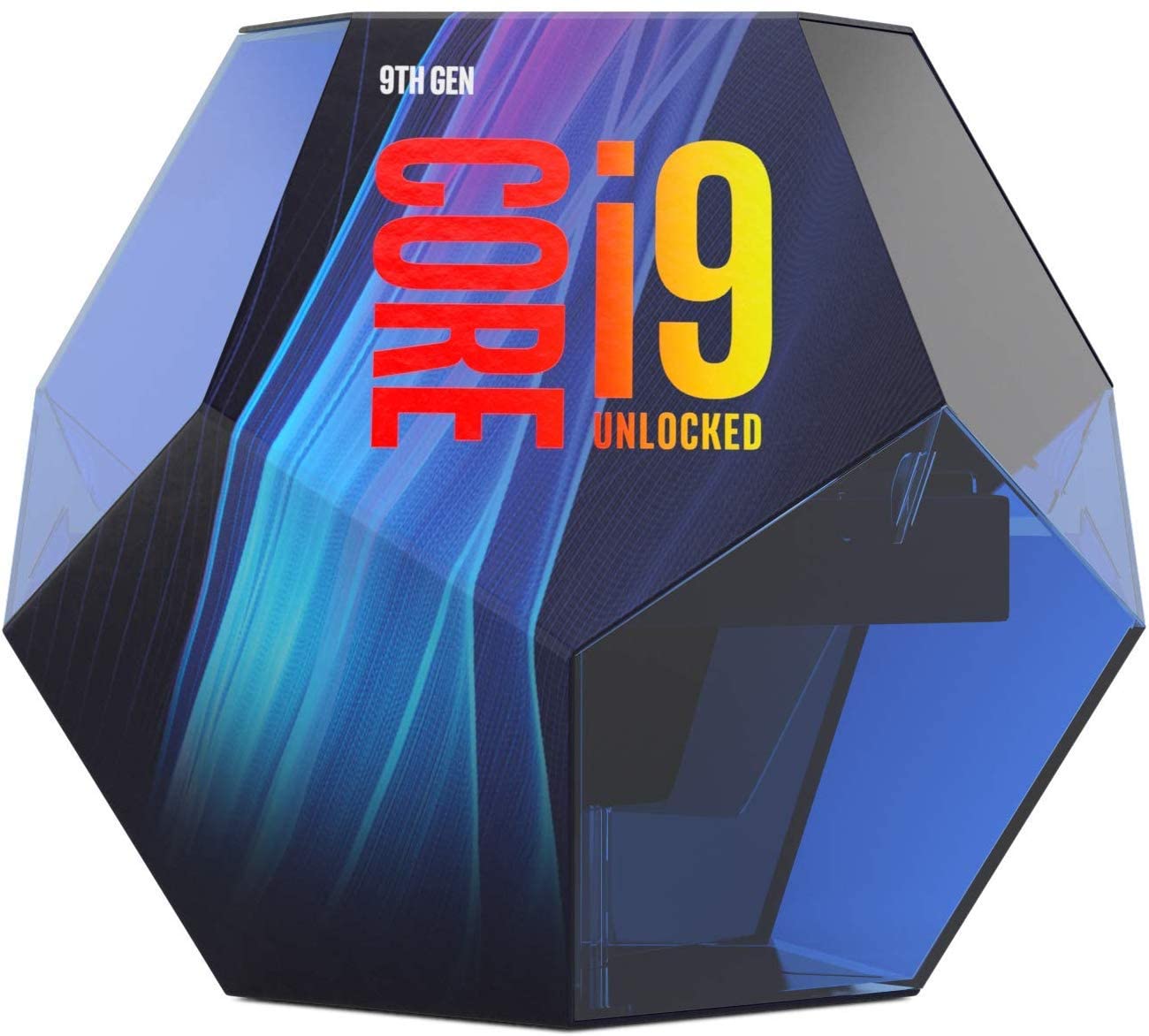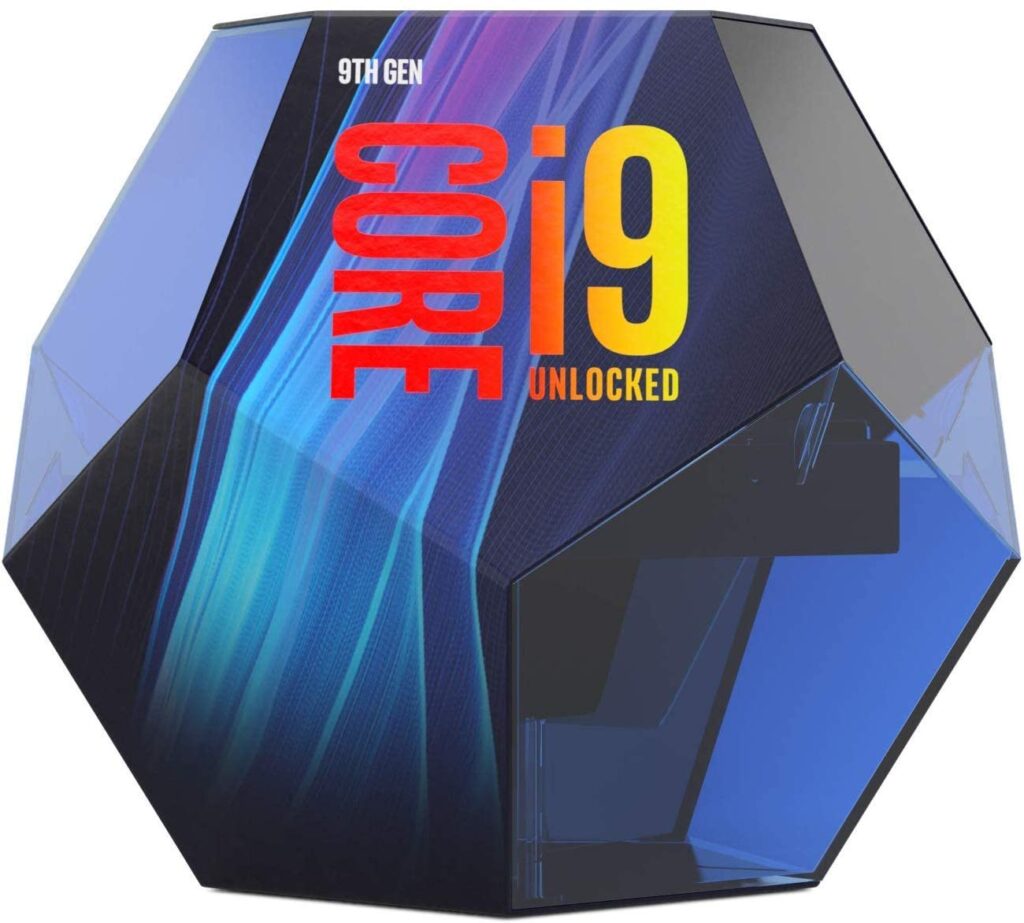 This Intel Core i9 9900KDesktop processor with 8 cores has been the most popular gaming processor for years now, and it seems like basically all gamers are using it, including Myth.
This amazing processor has 8 fast cores and 16 threads that allow it to work without any problems making it the best choice for all professional gamers and streamers.
There is also an Intel Graphics 630 card integrated, and its speed is usually ranging somewhere from 3.60ghz to 5.0 GHz which is a lot faster than most processors on the market nowadays.
However, Intel claims that it is compatible only with Motherboards based on Intel 300 Series Chipsets, so they basically force you into buying another one of their products.
On the other hand, Myth and many other gamers and users have been using it in combination with motherboards from different companies, and it seems to works just fine this way too.
His experience has shown that this processor can work perfectly fine with another motherboard, too, so I believe you should not be scared of that.
You should also know that even though everyone is using it, it is very hard to get your hands on this processor, and you may consider buying a pre-owned one.
Related: Best CPU for Streaming on Twitch
What Motherboard Does Myth Use?
ASUS ROG Maximus XI Hero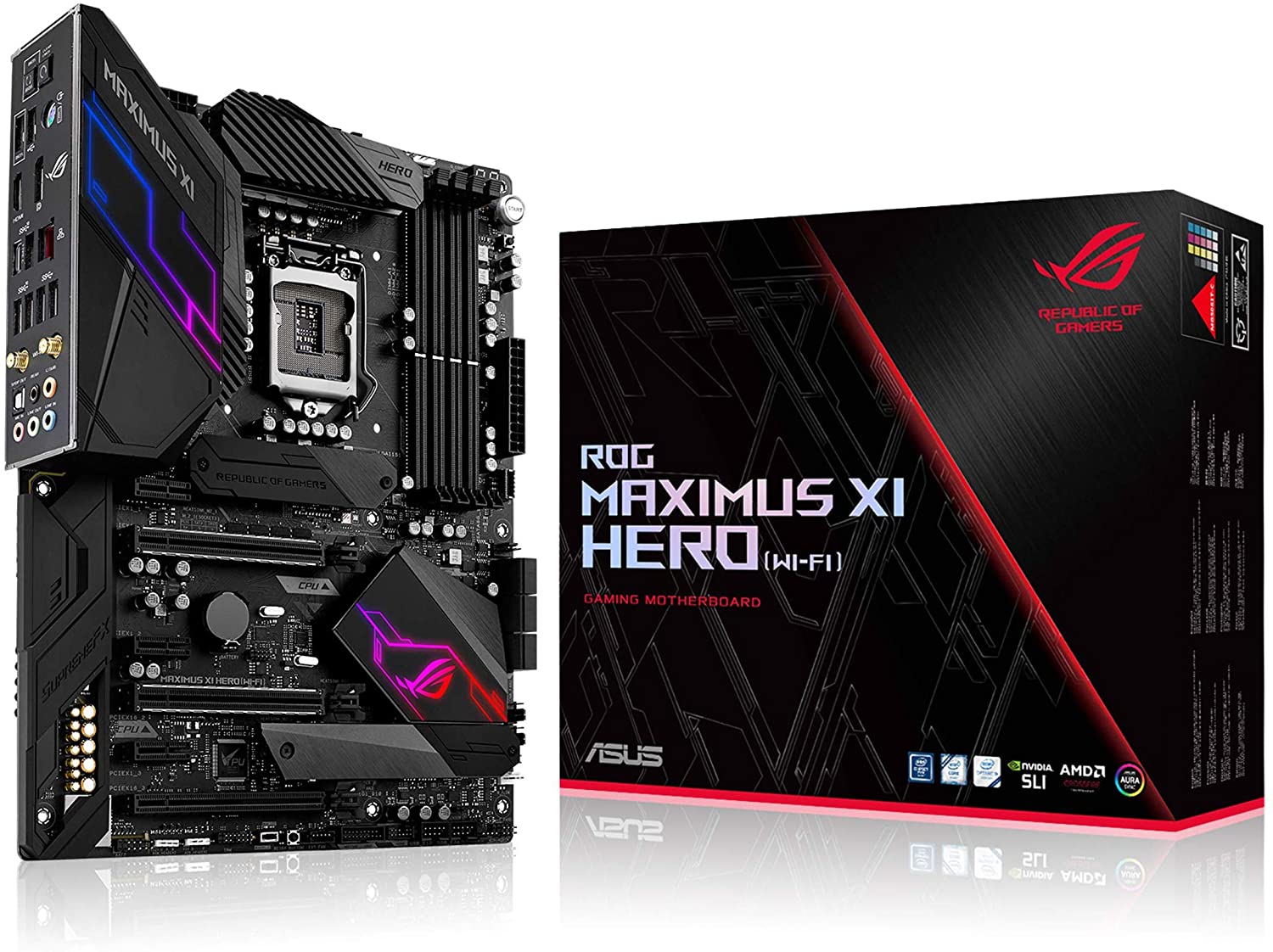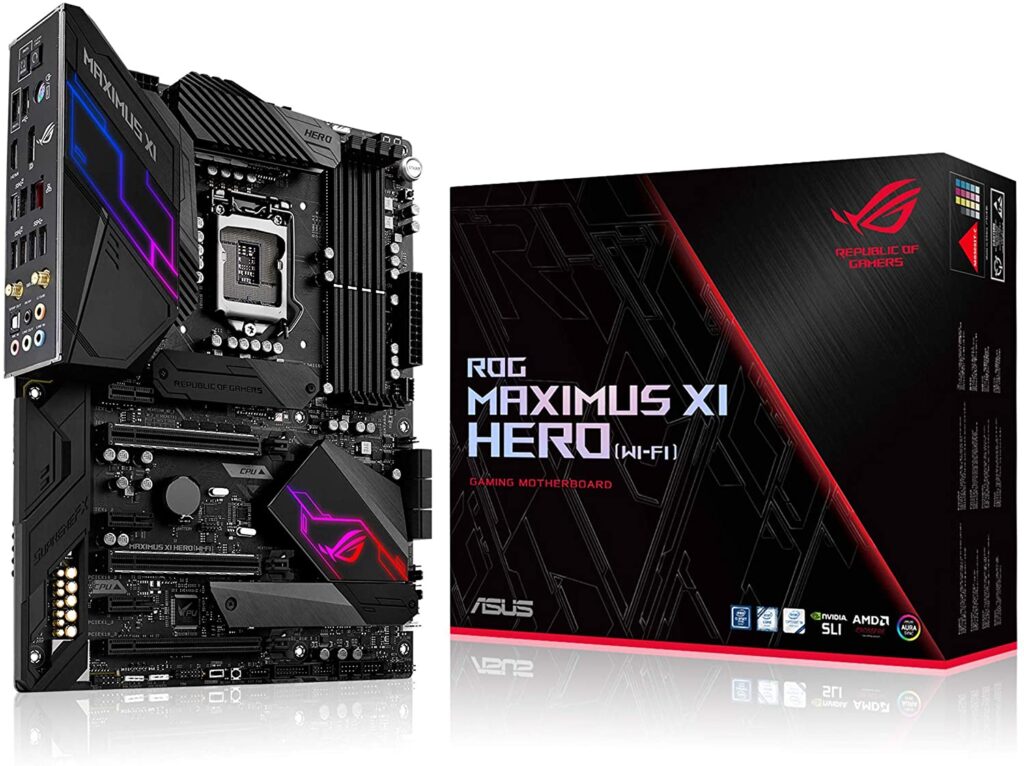 Even though he is using an Intel processor that requires a compatible Intel motherboard, Myth is also using the ASUS ROG Maximus XI Hero Wi-fi gaming motherboard for years, and this combination seems to be working just fine,
This device has a great synchronized RGB lighting technology that will make your device look very cool on the stream, and it allows you to choose the colors you want to see.
Even though it can heat up a lot, this is one of the rare motherboards that have an integrated cooling system that does its job.
Its integrated cooling system consists of a very good M-2 heatsink and several fans that will make sure your motherboard continues to work without any problems.
When it comes to connectivity, this motherboard is very flexible, and it is compatible with different processors and PCs, so you can be sure it will be able to work without problems.
This motherboard will provide you with maximum gaming durability, and when it comes to this, it is considered to be one of the best motherboards on the market.
Unfortunately, this product is also rarely available, and many people decide to buy a pre-owned one because they don't have the time to wait for it to get back in stock.
Related: Best Motherboard for Streaming
We are sorry that this post was not useful for you!
Let us improve this post!
Tell us how we can improve this post?