Twitch is the most popular streaming platform on the whole internet. The numbers that show the amount of streamers/broadcasts/concurrent viewers/followers/hours streamed/hours watched have so many digits that you need to stop and think: how do I read this number?
Bloggers and writers, for the sake of our readers, please write the huge numbers with words!
Among so many records and highest ratings, today I will introduce to you the most viewed Twitch stream.
Note that this record is ever-changing. What I will write about in this text is the stream with the highest peak viewers that was broadcast by August 2021.
If you are reading this text in a year (or maybe just months from now), the situation may have already changed.
Post 28 of 36 in the Twitch Users
Most Viewed Twitch Stream
It is a general truth that North American streamers are the most popular ones, but the reality is that streams in other languages are getting more and more popular by the day.
The Spanish gamer David 'TheGrefg' Cánovas Martínez was the last one to break the record of broadcasting a stream with the most concurrent viewers.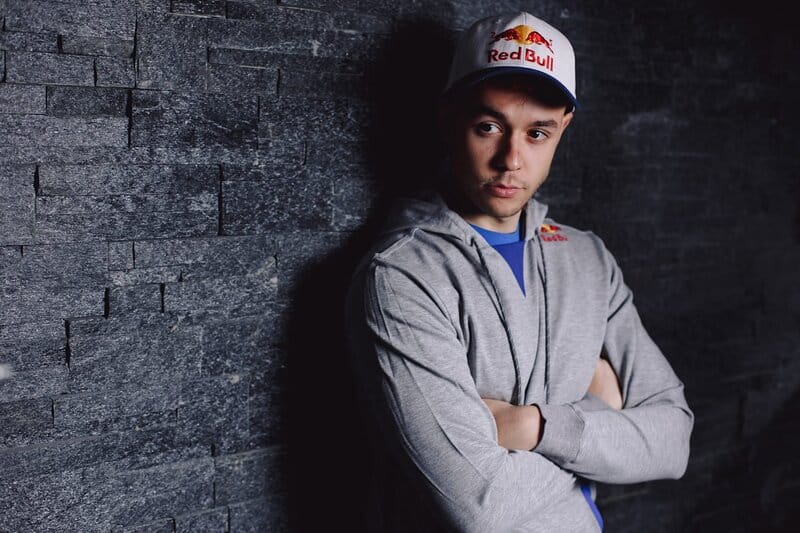 His viewership counts over 7 million followers. He streams playing mostly Fortnite, League of Legends, and Valorant.
On the day of the record-breaking, he was playing Fortnite.
The new record of above 2,470,000 peak concurrent viewers was set on January 11, 2021.
What is special about this is that he, as an individual streamer, beat the largest video game broadcasters such as Eleague tv, Riot Games, Epic Games, and PlayStation. He even beat the number of viewers of esports competitions.
This record is also the highest recorded number of concurrent viewers for a Twitch stream created by an individual, a place that he has already held before.
This is not simply breaking a record by hitting a somewhat higher number than the previous record owner. The difference is enormous!
The record that was broken on January 11 was held by another master of esports Ninja: the previous December, he had an audience of 660,000, which was the most concurrent viewers at that time. He was playing Fortnite with Travis Scott and Drake.
How Did TheGrefg Reach Such a High Number?
The most popular Twitch streamers, only the 8 of them, have the privilege of getting their own Icon series Fortnite skin. TheGrefg is one of them.
On January 11, 2021, he was revealing his own Fortnite skin. It includes black and red hair, red arm cuffs, and gold on the bare chest, as well as his logo.
The price of this skin is 1,500 V-bucks (a Fortnite currency). For 1,800 V-bucks, you can get TheGrefg Bundle, consisting of a Back Bling reactive cosmetic, 'Balls of Power', and the harvesting tool 'Staff of Control'.
He can thank this revelation for reaching the gigantic number of viewers and breaking the previous Ninja's record.
TheGrefg Statistics
So far, here are some statistical data about this popular streamer, as is reported on TwitchTracker in August 2021 (note that the numbers change with every passing day):
More About TheGrefg
Twitch Stream With the Most Viewers
The record of the highest number of concurrent viewers in 2018 was held by the Fortnite Celebrity Pro-Am Tournament with a peak of 700,000 people watching.
In this section, we will present three lists of Twitch streams with the highest numbers of concurrent or total viewers. The source is Twitch Tracker.
Twitch Streams With the Highest Viewership – All Channels
Twitch Streamers With the Most Total Channel Views
Individual Twitch Streamers With the Highest Viewership
Most Popular Esports Events – Single Game
The Rise of Twitch
Twitch is the most popular streaming platform. It has its history, how it was created and started to grow. Here is a short account of that.
First, there was justin.tv. This website was established by Justin Kan who was live-streaming his day-to-day life. He called it 'lifecasting'.
Then, in 2007, he stopped lifecasting and together with Emmett Shear, Michael Seibel, and Kyle Vogt relaunched the website to allow users to create their 'channels' and broadcast anything they want.
As video game playing was becoming very popular, in the year 2011, they started a new site – twitch.tv, which was aimed at streaming video games specifically.
This site was a pioneer in live streaming games. It has become the most popular streaming platform in no time and in only three years was big enough to be purchased by Amazon.
Conclusion
Looking at the things that are unfolding before us, we can predict that Twitch will remain at the top as the most popular platform for streaming games and other creative work. Also, considering the high number of viewers that TheGrefg managed to reach, we can expect him to hold first place for some time. But who knows, that may change more rapidly than we think.
Related: Twitch Statistics – Growth Infographic of Games, Streams, Age…
Join our Discord Group. Ask questions, team up with fellow streamers, share memes, and more!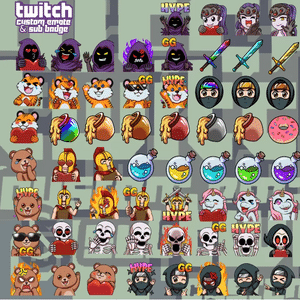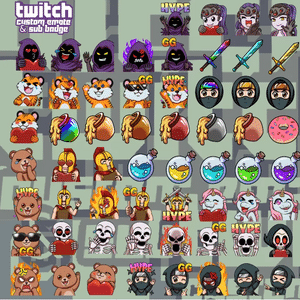 Claim for FREE:
FREE Emote PACKS
A book on growing your audience