The most important thing for every streamer is a high-quality webcam, and finding one is often a very long and challenging process, especially if you don't want to spend hundreds of dollars on it.
Many different tech companies produce streaming webcams of all sorts and resolutions, but just because something is expensive and has a lot of cool features doesn't mean that it is necessarily good.
If you are looking for a video cam that will provide you with HD resolution perfect for live streaming and has plenty of useful features, then the Logitech c922 Pro is a great option for you.
It is one of their latest products that has completely taken over the market and became a favorite device of many streamers across the world.
This is a great streaming webcam that will do a good job as a business camera, too, and I highly recommend it to everyone who is willing to invest a bit more money into a device like this.
Logitech C922 Pro Stream Review
Features, Software, Audience, and Price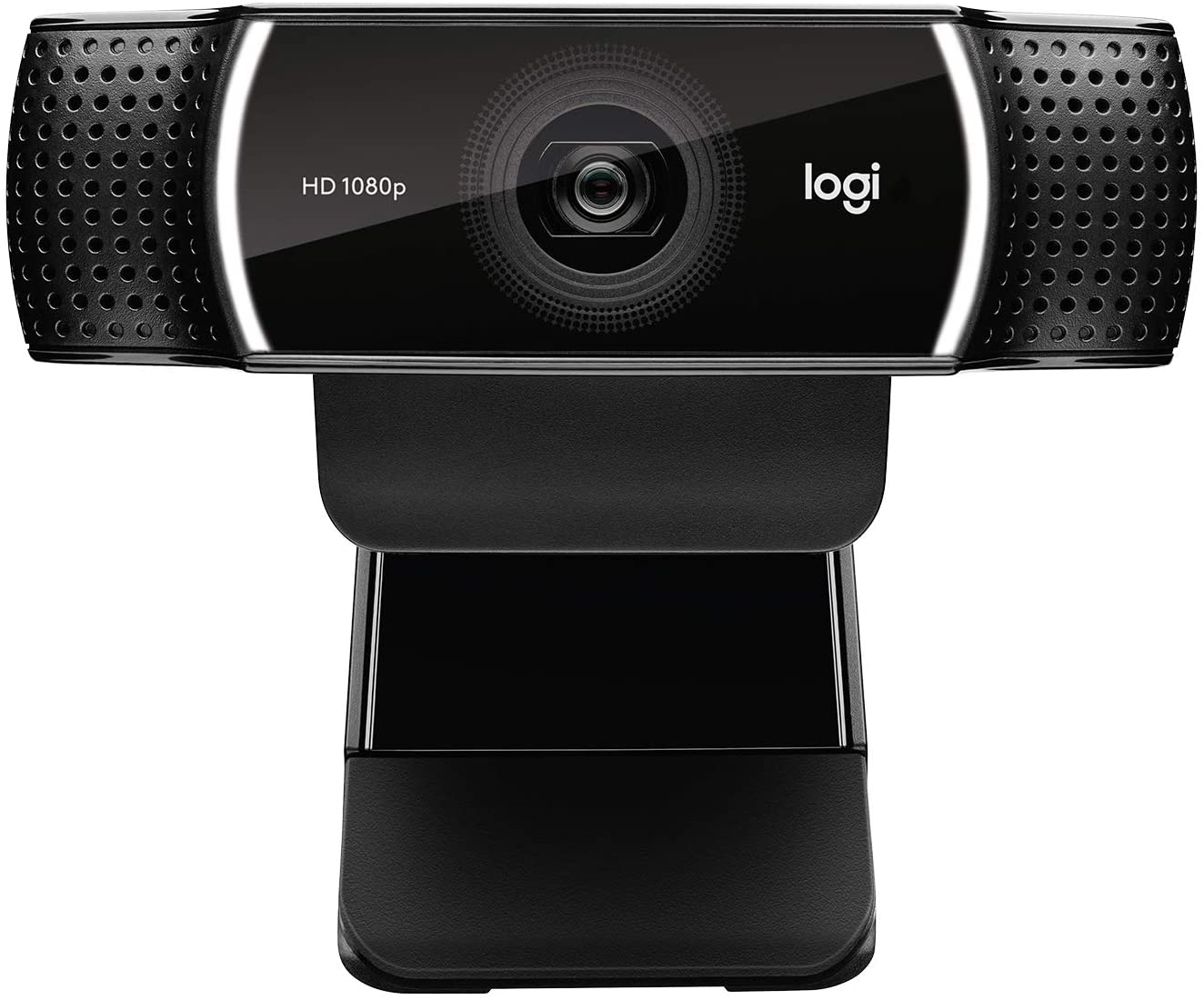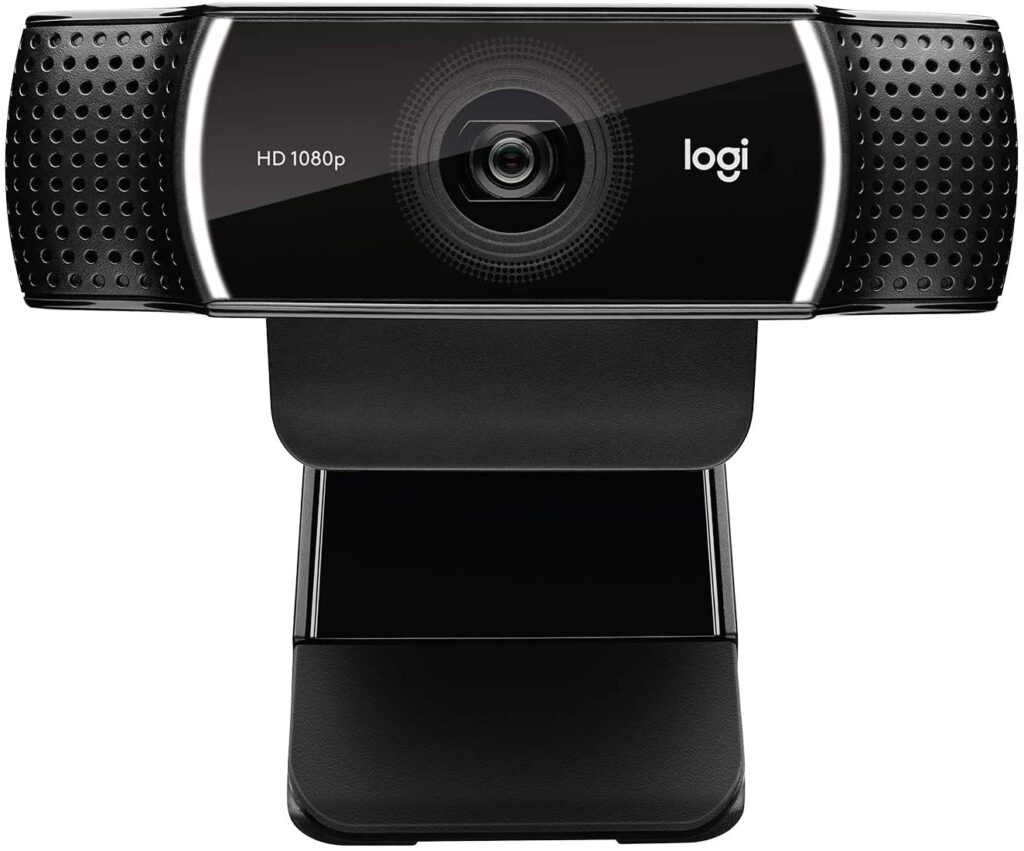 The Logitech C922 Pro webcam is made for people who want a high-quality video stream and superior clarity, usually professional streamers and gamers.
It is made according to the latest technologies, and it has a great build quality that will allow you to use it for years.
You can choose between the fast and super fast speed while streaming, and you will always be guaranteed the 1080p resolution.
When using it, you will also get access to the Logitech Capture Software and an XSplit license that will provide you with many more features and options that can help you enhance your performance.
Like most other Logitech webcams, this one also has dual mics, and it is really the choice of many serious streamers because it provides them with a flawless experience.
The video quality you will get while using this camera is unmatched, and you will be able to broadcast masterfully every type of content you can think of.
Streamers are absolutely crazy about this webcam and it is very popular among gamers worldwide because it provides them with a glass lens and allows them to do light correction easily.
The omnidirectional microphones will help your viewers to hear you perfectly and it is compatible with both Twitch, Mixer, XSplit, and many other streaming apps, so it is really the best choice you can make.
If you are looking for a device that will provide you with a true-to-life video and picture, then the Logitech c922 Pro Stream camera is definitely the product for you.
Software Installation
Just like most other Logitech devices, this device also doesn't need a complicated installation process in order to get connected to your device.
This camera is also based on Plug and play technology, and you will easily connect it to your computer or laptop through the USB port.
All you will have to do is get your USB cable and connect your Logitech C922 Pro camera to your preferred device with it.
You can use it both on Windows and Mac devices, but the installation on your Mac device can be a bit more complicated.
The USB port on the Mac computers and laptops is not the same as on regular ones, so you will probably need to use an adapter and follow the instructions on the Logitech website if you want to make sure the whole process will go by smoothly.
Once you have plugged it into your PC or laptop, you can also easily connect it to Twitch, Youtube, or Mixer and start live streaming directly.
Key Features
1. Impeccable design
This video camera was made specifically for streamers and gamers, so it is really a product aimed at complete professionals in this industry.
Even though it is partly made from steel, it is still very light, and it comes with a rotatable clip that will allow you to move it for 180 degrees without problems.
Its design is very simple, and the rectangular shape allows you to get an amazing picture no matter where your webcam is located and how it is positioned.
You will also receive a mount that will allow you to set it up the way it works best for you and make sure your streaming webcam will be able to provide you with fluid video.
Many people decide to use it with a tripod because this one is also very practical and it can help you immensely.
In my perspective, it is a great option for freelancers who tend to move around a lot because it is very portable, and the fact that it operates on a plug and plays technology really makes everything a lot easier.
2. Perfect resolution
Since it is designed specifically for streamers and gamers, this webcam is also able to deliver the highest resolutions during the whole streaming process.
You can choose between the fast and super-fast options for streaming, which actually means you will be able to choose between the 1080p and 720p resolution.
This is a great option for all streamers because sometimes, the focus is not on getting the highest resolution possible but on being able to follow the internet speed and show everything as fast as possible.
The fact that you can choose how fast and how quality your stream will really makes it the perfect option for all professional streamers, especially when you know that your video quality will be amazing no matter which choice you make.
Your broadcast will be completely perfect because you can also count on the autofocus options a diagonal view of 78 degrees at all times.
In my opinion, they have some of the best glass lenses I have seen on webcams, and they are just what a regular streamer would need for an impeccable Livestream.
All of these features will guarantee you a particularly smooth video that will look perfect, both to you and your viewers.
You will be able to catch all the natural colors, details, bright light, and everything that may appear in the stream and distort it will look just fine while using this webcam.
This is really the best webcam I have ever used for streaming, and it is able to provide you with top-quality no matter the conditions and the environment you are streaming in.
3. Hyperfast frame rate
The hyperfast frame rate is also one of the reasons why streamers are crazy for this webcam, and the fact that you will always get an amazingly smooth video really makes it a worthy investment.
You can be sure that your live stream will be perfect, without any distortion or lags that may appear due to the bad internet connection, and this is something you can't achieve even with the best tech tutorials if you don't have a good streaming device.
4. Auto light correction
Since you have the autofocus option and great zoom options and features, the webcam also makes sure you get the option for light correction that can solve potential problems with the video quality.
It will fine-tune the low-light environment and provide you with HD autofocus even in the worst lighting conditions.
With this feature, you will be able to stream in a room with barely any light and be sure that your viewers can see you without any problems.
It will work great when you are using digital zoom, too, and people definitely won't be able to see that you have edited the photo or zoomed in on the video because the image quality will stay great.
5. Dual mics
Just like most other Logitech webcams, the Logitech c922 pro stream device also has dual microphones that will provide you with amazing audio quality and realistic sound.
You will get two omnidirectional microphones that can capture a more realistic sound in every type of streaming environment and make sure your voice is clear and good.
It is able to capture the sound from many different angles so that it can be used for video conferencing, and it will work great on business apps like Google Hangouts.
The two omnidirectional microphones are the best option for live broadcasting, and they can really help streamers connect with their audience because they will sound very realistic as if they were sitting right next to them.
It also has reliable no-drop audio, so I really believe it is the best choice for all streamers; at least, that is how good my experience with this device was.
6. Logitech Capture
Once you have installed this webcam on your PC or laptop, you will also be able to download the special Logitech Capture software that will help you customize all the details in your recordings.
This software allows you to manipulate video and sound recording, edit them, add different filters and effects, and control image quality easily.
You can also use it to customize the webcam settings and set the options and filters that will work best for you and provide you with a high-quality image.
This software can easily be downloaded from the Logitech website, so feel free to do that right after you install your webcam.
I think that this software has helped me a lot during my streams and overall in my video creating because it really has a lot of options and allows you to create whatever you want.
You will also get access to the XSplit streaming app that allows you to do live streams but also create different videos you can publish on Youtube or other social media platforms.
This is an open broadcasting software that is very easy to use, and many streamers and gamers opt for this app, so I believe it will be very useful to you too.
However, it will only be free for the first 3 months, so if you want to continue using it, you will have to sign up for a subscription.
I believe it really isn't a must because most streamers only use Twitch, but it is always great to give different things a try.
Target Audience
Just like most other Logitech products and webcams, the Logitech c922 pro streaming webcam is also made for professional gamers and streamers.
Its whole design and all of its features are made so they can provide people in the gaming industry with a flawless performance.
The original idea was that it would work as a streaming webcam only, but in the meantime, many professionals from different fields who needed to use Zoom, Skype, or Google Hangouts decided to start using this device too.
However, since it is a pretty expensive webcam and it has a lot of features regular people don't even know how to use, it is definitely something that will work the best for people who are really into gaming and earn a living from it.
It has all the settings and features one streamer may need, and this is the perfect product for all of them, even though many others would benefit from it too.
People who engage in serious business calls and meetings could use it too, and I believe it would provide them with a lot better performance.
However, if you are someone who is streaming or gaming just out of a hobby, and you don't really engage in video calls but only use them to talk to your family, I believe this is a complete waste of money,
It is not a cheap webcam, and it has a lot of interesting features and filters that are really of little to no use to people who are not using it for professional matters.
Price
The Logitech c922 Pro Stream webcam is a professional video camera that has a glass built-in mic, and it is exactly what a professional streamer may need, so it is pretty normal that the price is high.
It starts at 100 dollars and can go up to 120 dollars on some online retailers, but overall, you can find it on discounts frequently.
This is a professional device, so it is in the higher price range, but if you are really eager to get yourself of one of these for a smaller amount of money, you can always wait for the Black Friday or Christmas sale and get it for half the price.
The best prices you will get are somewhere between 50 and 60 dollars, and you can't really expect to get it for less money, even if it is pre-used.
Frequently Asked Questions
Is Logitech C922 pro stream webcam good?
The Logitech C922 Pro is one of the best webcams on the market and certainly the best choice for all streams and gamers. It is one of the latest Logitec products, and it is made according to the newest technologies in the industry.
Is the C922 better than the C920?
The C922 version of the webcam is certainly a bit better because it provides you with more features, and it has an autofocus lens type, while the C920 one doesn't have any of that.
You will also be sounding natural while using the C922 camera, while your voice may get a bit distorted when using the other option, but overall, there are not too many differences between them, except the price.
If you are not a professional streamer or gamer and don't aspire to become one, then the C920 version will work just as well, and it will save you a lot of money.
Which is better, Logitech Brio or C922?
The Logitech Brio webcam is one of their most famous products ever released, and it has been the most popular gaming webcam for a very long period of time. It also has a better frame rate than the C922 one, so many gamers and streamers still stick with it, even though it costs a bit more.
I would say that both of these are good, but if you already have the Logitech Brio one, there is really no point in purchasing the other just because it is newer.
They are pretty much the same, and both of them will provide you with amazing image quality and performance so that you won't make a mistake either way.
Is Logitech C922 microphone good?
Yes, there are two omnidirectional microphones that are very good and will provide you with amazing sound quality at all times.
Conclusion
The Logitech C922 Pro Stream is an amazing webcam, and even though it is pretty expensive, it is definitely worth the money and will help you bring your gaming and streaming performance to another level.
It is made according to the latest technologies, and it has features and settings that you will rarely come across on other devices.
Even though it is a professional camera made specifically for streamers and gamers, it will be a great asset for people who work at home too, so I believe it can really work for a lot of people.
From my perspective, this is the best streaming webcam you will find on the market these days and definitely something you need to invest in if you are planning on pursuing a professional streaming career.
Related: Best Webcam for Streaming