Open Broadcasting Software has a few recording options – Window, Desktop, and Game capture, and the last one, Game capture is the best for recording gameplay.
Even though it is the best option, it often doesn't work, so you might often see OBS game capture black screen instead of preview. There are several solutions to this problem:
OBS black screen game capture is one of the most common issues – the game is open, you are ready to start the stream, but the OBS is not showing you the preview.
Related: Twitch Mods Not Loading – 4 Common Reasons and Best Fixes
Wondering how to solve the problem of OBS game capture not working?
Here are a few solutions.
Solutions for OBS Game Capture Black Screen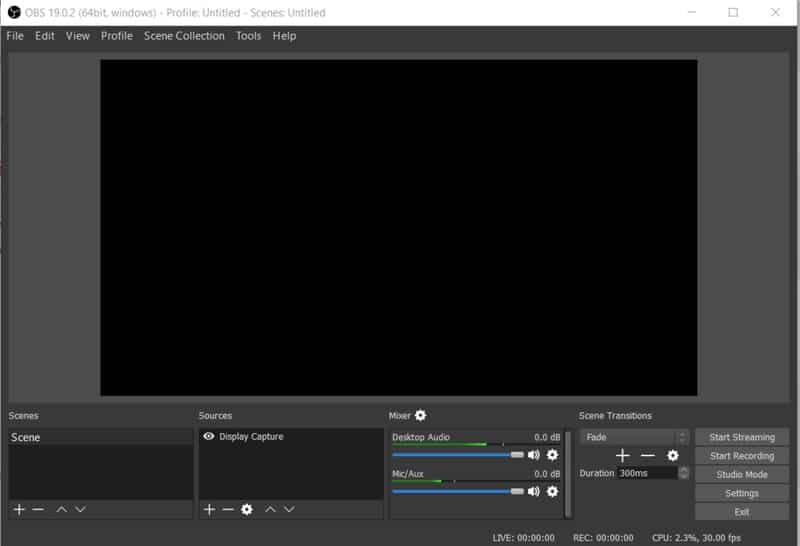 1. Check the Compatibility
Start with this fix, because the problem is maybe caused not by OBS, but by the Windows system.
Firstly, make sure that the System type and OBS are the same.
To check which System type you have, open This PC on your computer, then open Properties.
So, if you are using the 64-bit operating system, you should use 64-bit OBS.
Find the obs.exe file on the computer, right-click on it, and go to Properties – under compatibility, select the version of Windows you are using, and then check "Run as administrator".
In most cases this will fix the issue with OBS not capturing game, but if it doesn't try the second solution.
2. Launch as an Administrator
If you have checked the compatibility, everything seems fine, and Game capture is still not working, then use a shorter route.
Maybe another program is preventing OBS from working properly.
This time, right-click on the OBS icon and select Run as administrator.
Now, it should run smoothly.
Let' see what you can do if the problem is with OBS.
3. Check for New Updates
OBS often needs to be updated to run properly.
If you aren't checking for updates frequently, it might start to bug and disable some features, such as Game capture.
To see whether the program needs updating, open it.
Then, go to Help and choose "Check for updates".
If there are any new updates, an "Update now" button will appear. You can read which problems are resolved by updating OBS, and what new features are added.
Keep in mind that the update will take a few minutes, so you won't be able to start your stream right away.
4. Change the GPU
Many streamers use more than one graphics card.
OBS is running on one, while the game is running on another, which results in OBS not showing game.
For an image to be transmitted from one platform to another, it has to be on the same device.
Follow these steps to switch the OBS and game on the same graphics card:
Let's say one of the graphics cards is NVIDIA. Open the Control panel of this card.
Go to 3D settings, and then choose Manage 3D settings.
Select Program settings and then Add.
The program will ask you to select the program, and if the OBS isn't among listen programs, choose Browse.
Once it is added, choose a High-performance processor.
Click on Apply, and then exit the control panel.
Now, you will have to launch OBS and game to check whether the issue is resolved.
5. Turn Off Hardware Acceleration
The black screen is more common among Chrome users, so check browser settings as well.
Hardware acceleration is typically turned on by default because it helps Google Chrome to run smoothly, but it often disables game capture in OBS.
Just open the browser, go to settings, and turn it off before you launch OBS.
6. Turn Off Game Mode
Windows users usually keep Game mode turn on.
This is also one of the causes of the black screen, so make sure it is disabled, and then go live.
7. Choose Another Program
If none of the options work, then you will have to either choose another program or capture mode.
Game capture in OBS doesn't work for all games and streamers are advised to switch to either window or display capture.
You can also switch to another program if you keep having open broadcaster software black screen game capture issue.
Windows has their Game capture – to access it hold Windows logo key + G.
Related: Best Streaming Software for Twitch in 2021 (Updated Top 10 List)
Join our Discord Group. Ask questions, team up with fellow streamers, share memes, and more!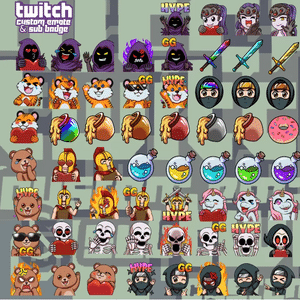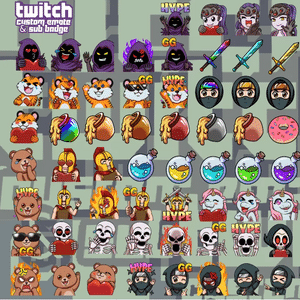 Claim for FREE:
FREE Emote PACKS
A book on growing your audience