Twitch and Discord are the most popular apps among streamers and they are usually used together.
If you plan on connecting your Twitch account to a new Discord one, then you will probably need to follow a thorough tutorial so this process goes well.
What are the most important things you should know when integrating these two apps and what is the easiest way to connect?
Follow our tutorial and you will be sure the whole process will go smoothly. Only then you will be able to say that you know how to connect Twitch to Discord account.
Post 8 of 8 in the Discord FAQ
How to Connect Twitch to Discord Account on Your Windows PC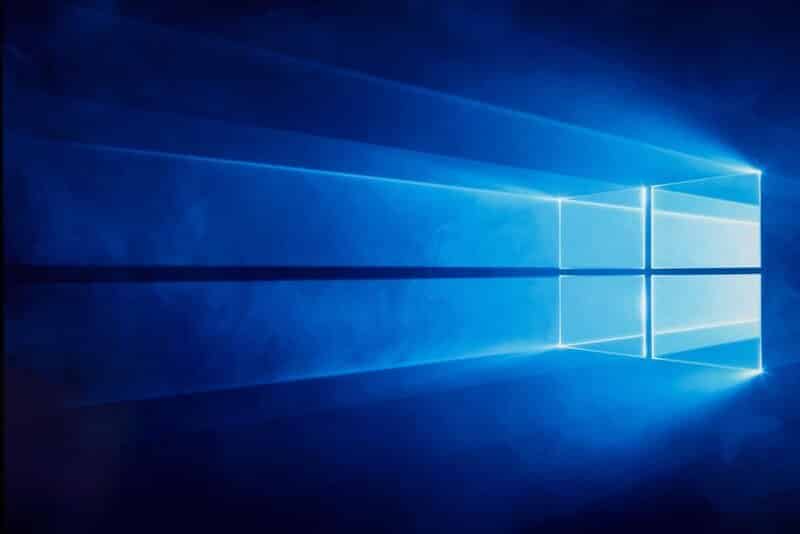 Even though Twitch and Discord are available to both Windows and Mac devices, there are some small differences when connecting your profiles on them, so we will explain the whole process thoroughly for both devices.
1. Open your Discord account
Sign in to your Discord account and make sure you are logged in to your Twitch account too in order to make the integrating process successful.
2. Select "User Settings"
You will be presented with plenty of different settings regarding the look of your profile and the quality of your server, but you will need only one.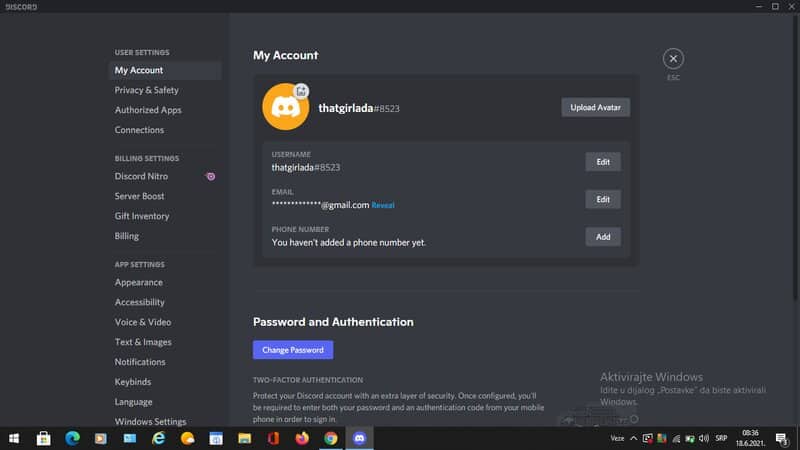 3. Choose "Connections tab"
Here you will see a variety of different social media you can connect your Discord account with, but you will also see the one blue icon you were looking for.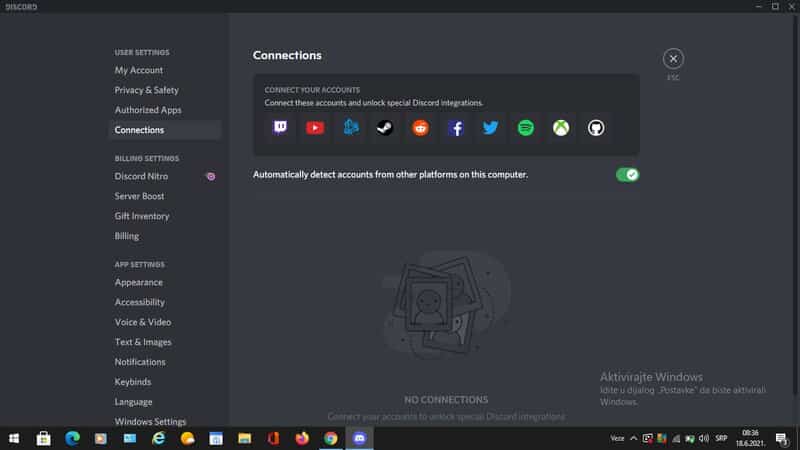 4. Choose the Twitch icon
After you have selected the Twitch icon, you can be sure that your integration process is almost done, all that is left are a few short details that will help you sync in your servers.
If this is the first time you are integrating any app with your Twitch or Discord, a "New permissions role" window may pop up.
In this case, you will have to give everyone their positions and give them back the roles they had before you integrated these two apps.
How to Select and Sync in Your Server?
You want to make sure you can find and sync in your Discord server with your Twitch account so the streaming process works smoothly.
1. Open Server Settings
First things first! To sync your Discord server and Twitch account, you need to open server settings.
2. Look for the "Twitch Integration" option
If you have successfully connected your accounts on these platforms this option should appear once you enter the Server Settings.
In case you don't see it, you should try and repeat the connecting process we have explained above.
You may also have to modify some new settings but that usually depends on the type of content you are streaming and the number of active users on your server.
How to Connect Twitch and Discord On Your Mac PC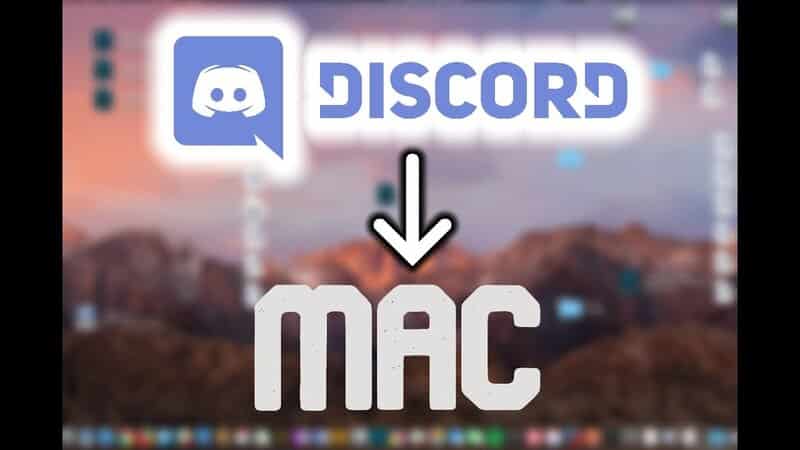 We will also provide you with a short guide that will help you connect Discord to Twitch through your Mac PC.
1. Launch the Discord app
First step you need to make is to launch the Discord app on your Mac.
2. Select the Settings icon
Near the bottom of the Discord window, you will see the gear icon that represents Settings.
Once you click on it, you will be presented with a menu pane on your left side where you will choose the "Connections" and then the "User Settings" option.
You will see the "Connect your accounts" box and see plenty of icons that represent different popular social media.
3. Choose the Twitch icon
Next logical step is to search and fin the Twitch icon, then simply click on it.
4. Go to "Server Settings"
When you enter the Server Settings, you will see the Twitch Integration option that will allow you to connect your Twitch and Discord accounts and stream simultaneously.
You can choose whether you will connect your Twitch account to an already existing server, or will you make a completely new one.
How to Connect Discord to Twitch Through Smartphone
Just like you can download these apps to your mobile devices, you can also use them to connect your Discord and Twitch accounts.
This action can be successfully done both on Android and iOS devices without any problems.
Go to "User settings"
Select the "Connections" option
Choose the Twitch icon
Sign in to your Twitch account
Choose your streamer and your server
Once this process is done, you will be able to sue your Discord and Twitch accounts without any obstacles both on your PC and on your smartphone.
How to Connect Discord Chat to Twitch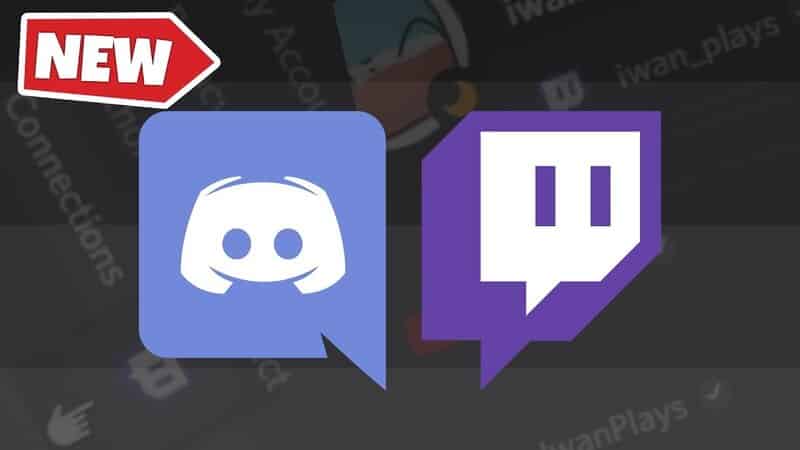 Some people want to have a great overlay of their Discord chat while streaming on Twitch, and this can easily be solved if you link Twitch to Discord.
If you have already gone through the Twitch Discord integration process then this won't take you too much time either.
The most simple way to do this is by using Discords Streamkit for OBS, so you will have to download this app before you start the connection process.
When the app is downloaded, you will have to give it permission to access your Discord and Twitch accounts and authorize its use.
A pop-up Chat Widget tab will appear on your screen and you will click on the Chat Widget tab and configure it.
Once you have created your widget, you will have to copy its URL that will appear in the small text box under the image.
Copy this URL and open your OBS app and add the source by pressing the +/Plus button that will appear at the bottom of the window.
Open the drop-down menu and choose the Browser option that will allow you to create the new one.
When you have finished creating your new Browser source, you will also have to give it a new and unique name.
Now you will have to paste the URL widget from your Streamkit to the URL box that appears in your OBS window.
The whole process will be done once you click the OK button in your OBS app.
If you have finished this process successfully, the Discord chat will start appearing next to your Twitch chats while streaming.
This is something that is trending in the streaming industry nowadays, especially in the gaming niche so I believe it can be very useful to know to do this on your own.
How to Connect Twitch Emotes to Discord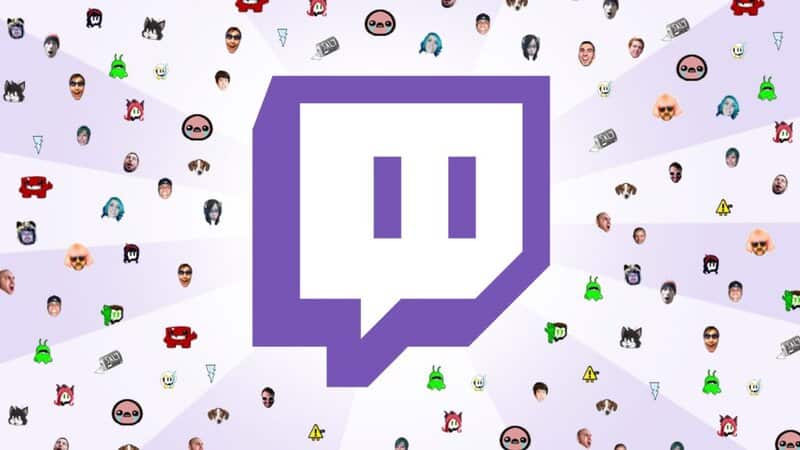 Emotes are fun emojis Twitch and Discord users are allowed to use in their chats while streaming and connecting them can be a quite tricky process, especially if you try to do it through your mobile phone.
I suggest doing it through your PC or laptop because there may be a few questions and features regarding the streamer mode and the server name you will not be able to solve on your smartphone.
First things first, open your Discord app and go to Server Settings where you will be presented with different features, subscriber roles, and similar add-ons.
Go to Roles and choose the "Use External Emoji" option that will appear on the bottom right side of your screen.
You can set permissions and allow everybody to use the emojis in Discord chat, or limit use only to subscribers and moderators, the choice is completely up to you.
Related: 30+ Best Twitch Emotes – The Ultimate List
How to Connect Discord to Twitch Studio
Twitch studio is one of the new additions for all streamers, and it has become very popular among Twitch streamers who are gamers.
It offers several fun options and features that make connecting with your Twitch subscribers a lot easier and more fun.
All it takes to connect your Twitch Studio account to the Discord one is opening the app through your PC, whether it be a Windows or Mac one.
Click on the gear icon and open the Settings menu where you will choose the Connections option.
Here you will choose the Twitch icon and sign in to your Twitch stream profile, set up a new server and sync it to your account.
From now on, everything should be working smoothly.
Some people tend to have problems when connecting Twitch Studio to Discord, but if you follow these steps and link Discord accordingly, I believe you will be able to avoid an unpleasant situation like that.
As you can see, in order to connect Twitch to Discord you don't need too much time and the whole process is very simple if you follow the steps mentioned above.
You can connect these two through any of your devices and I believe that the whole process will go smoothly if you carefully follow all the steps.
Once you link Discord to Twitch you will be able to start streaming and your community will be satisfied with this change too!
Related: Twitch Studio vs OBS
Join our Discord Group. Ask questions, team up with fellow streamers, share memes, and more!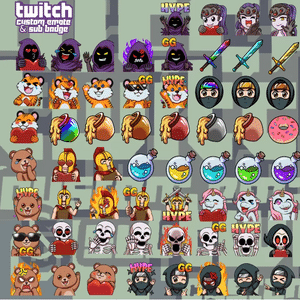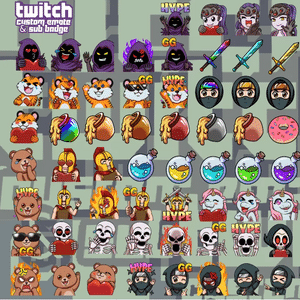 Claim for FREE:
FREE Emote PACKS
A book on growing your audience