You can Cancel Twitch Prime either separately from Amazon Prime or via your Prime account.
Cancel Separately from Amazon Prime
Open your Twitch Acc
Click on your profile in the top-right corner
Go to "Settings"
Go to "Connections"
There, you will find a "disconnect" button
Click on it and confirm your decision with "yes, disconnect"
Cancel Via your Amazon Prime account
Log into Amazon and click on your profile in the top right corner
Find the "Settings" menu
Find "Manage Prime Membership" and click on it
Choose to cancel the membership
If you are a gamer and if video games are your passion, entertainment or collective entertainment, this text will surely interest you! Today, we are going to talk about how to cancel Twitch Prime.
Among all the benefits that today's modern world of gaming offers, Twitch is one specific and very fun. Namely, it is a platform on which many players can participate or follow numerous channels, gaming streams or recordings of numerous players.
However, for some reason, some players often give up and want to cancel Twitch Prime trial or subscription. If you often ask questions like "How to cancel my Twitch Prime", "What are the steps to cancel Twitch Prime subscription", and whether there are additional costs, stay with us and find out what interests you!
Post 5 of 5 in the Twitch Prime
What is a Twitch Prime?
Some players like to show off their skills, while some like to follow others and learn from them. Either way, Twitch brings them all together in the same place and everyone wins. So, it is something that gathers the biggest fans and gaming users, but still, this platform has an even narrower circle of the biggest fans. These are the ones who want to go a step further, invest their time and money and enjoy the benefits of Twitch Prime which offers more options.
Twitch Prime is a subscription service. It is used exclusively by gamers and gaming fans. The only condition to join this service or platform is to have a Prime Video account or an Amazon Prime account.
Often, the love of gaming takes many members to that higher level, the Prime account, which costs $12.99 or $8.99, depending on whether it is an Amazon Prime account or a Video prime account.
Why People use Twitch Prime?
Twitch, as a service or platform itself is used for many reasons. As we said, the most common Twitch enjoyers are those who enjoy the world of gaming and want to thrive and follow others or those who have fun watching.
On the other hand, motivated by the same things, but much more passionate, Twitch Prime is being used by gamers much more than by those who follow. The reason is that they get numerous benefits and advantages that way. That makes the game much easier for them, and at the same time, they feel privileged.
What does their privilege look like and what does Twitch Prime offer them?
The privilege of the Prime account is reflected in obtaining various skins, gifs and channel views that are only available to them in this way. Also, they get a special badge that gives them certain opportunities and they are even able to interact with their favorite gamers they follow.
Why do People Cancel Twitch Prime Account?
Twitch Prime cancel subscription happens because, as with any other product, not everyone is satisfied. The reasons are strictly individual and subjective, but some reasons are the most common.
The fact that some subscribers choose to cancel their Prime account is not directly related to the quality and benefits of this type of account.
The reasons are more often financial or personal. Namely, the Twitch Prime account is paid every month and some are simply not able to follow that pace financially.
Second, the reason of a personal nature is that the passion for video games and the world of gaming can decline with age. Sometimes some players are so bitter of certain novelties in some games that they show their revolt this way.
Either way, if you decided for this step, below you can find out how to cancle Twitch Prime account!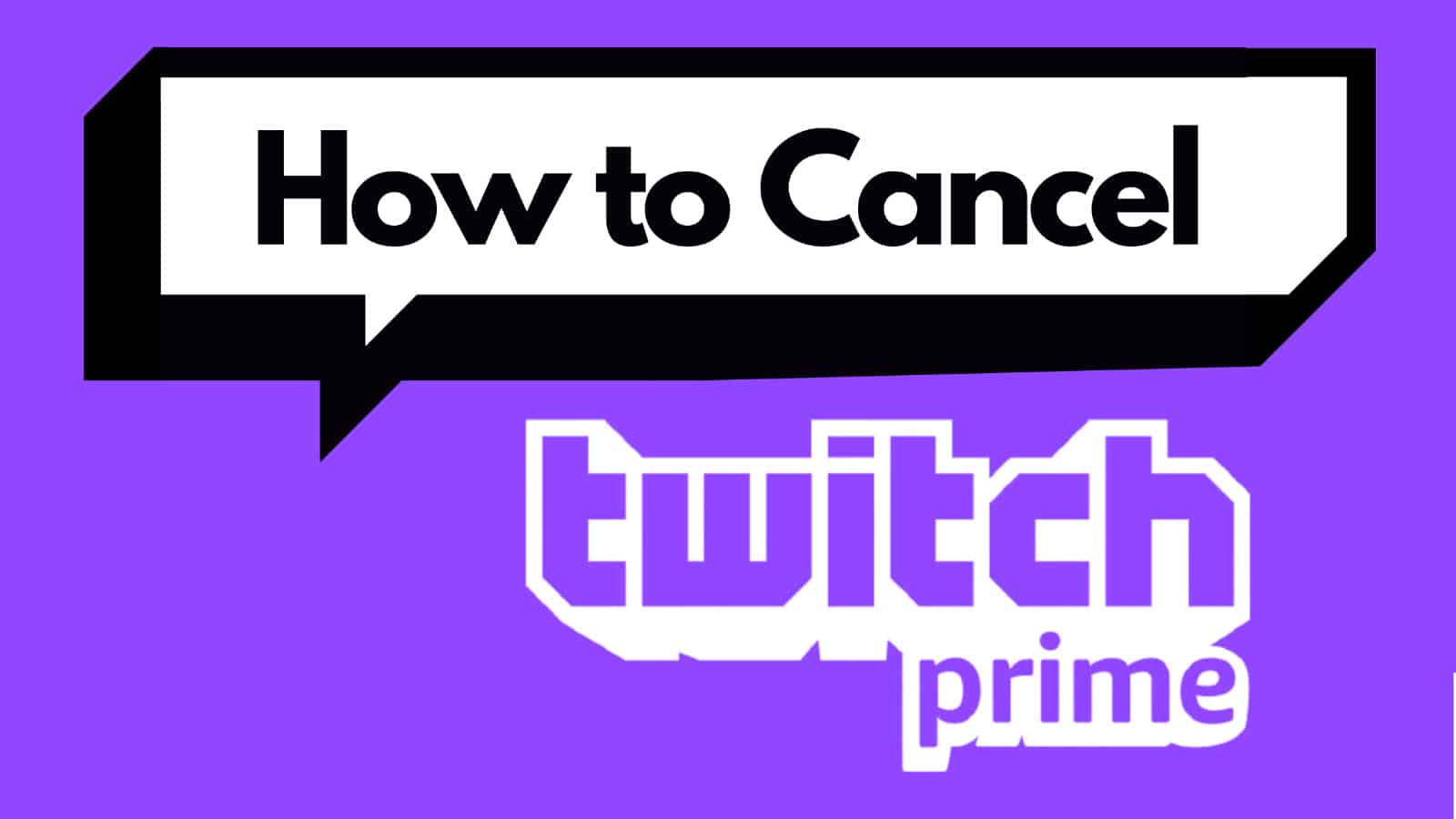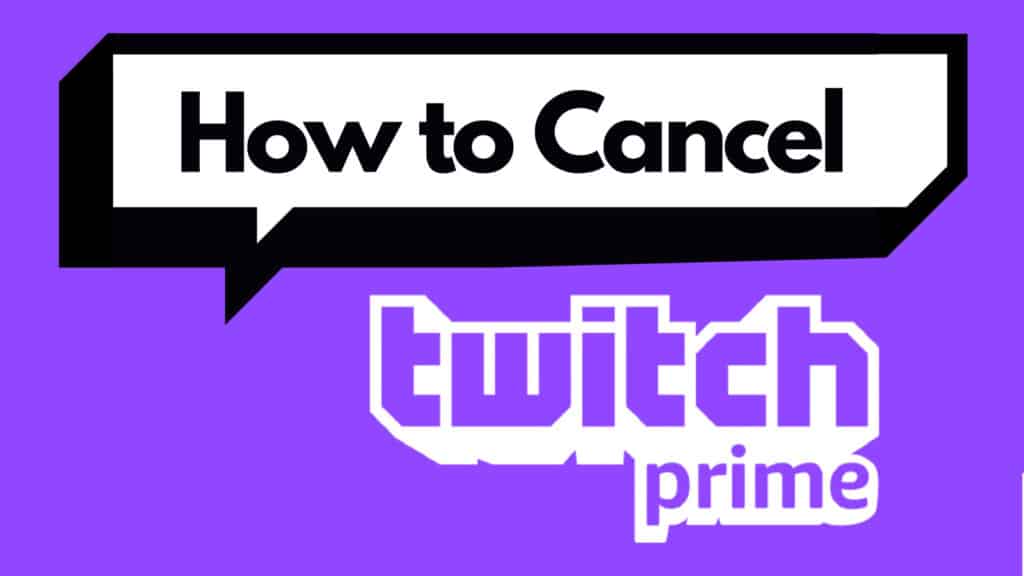 How to Cancel Twitch Prime Subscription?
If you want to know how to cancel Twitch Prime subscription, there are two simple ways:
Separately from Amazon Prime
Via your Amazon Prime account
Let's take a closer look at both of them. We'll start with how to cancel Twitch Prime subscription separately from your Amazon Prime membership.
Log in to your Twitch account
Find your icon in the upper right corner and click on it
Select "Settings" in the menu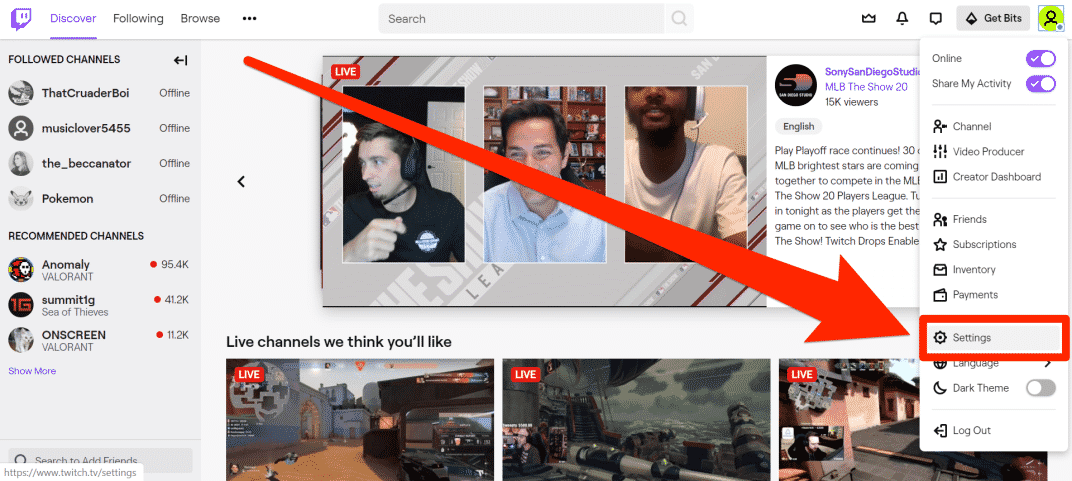 4. In the settings, find and select the "Connections" tab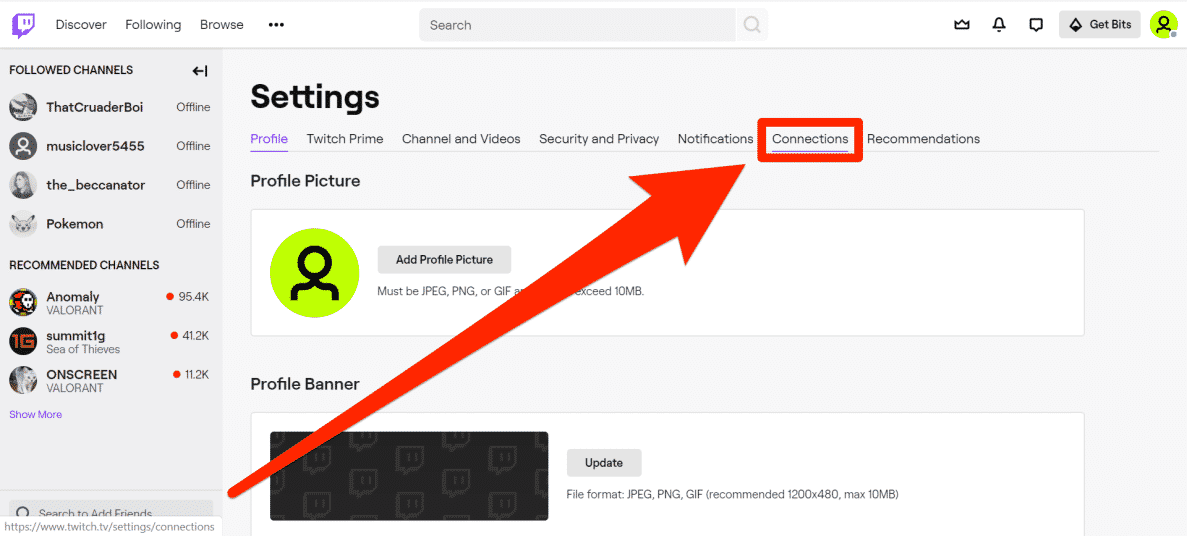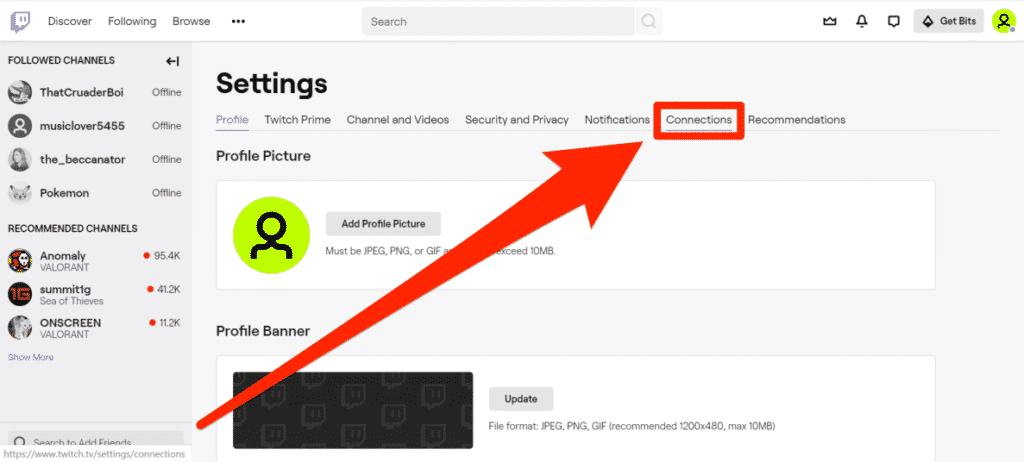 5. Find the grey "Disconnect" button on the right and click on it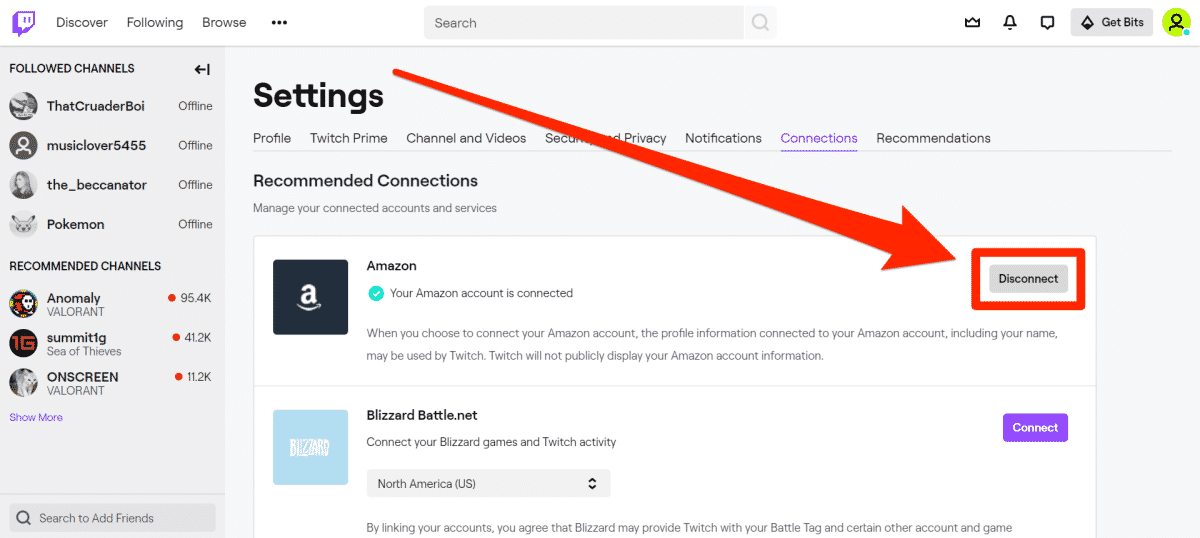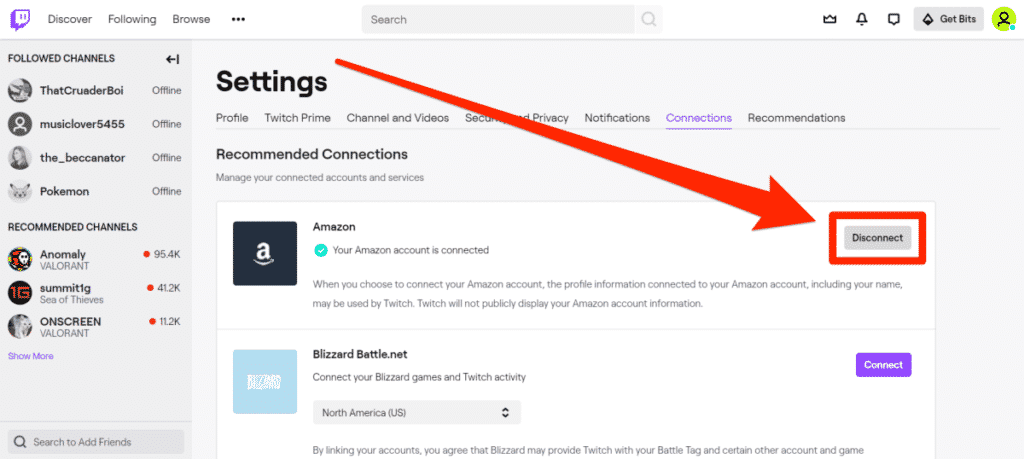 6. Then confirm your decision by clicking "Yes, disconnect"
This way, you'll be able to cancel your "Twitch Prime" without having to cancel your "Amazon Prime" subscription.
In case you don't want to do it that way, here are the following options.
Log in to Amazon and click on Your Account
Scroll down to the "Settings" option
Select the "Manage Prime Membership" option
Choose to cancel the membership
So, every time before you subscribe to something, especially when that pleasure pays off, always think carefully. If you are not happy with what you have been given, think again, consider all the pros and cons and never make sudden and reckless decisions.
If your solution is still to cancel your Twitch Prime account, then follow our instructions and close your Prime account in a very simple way.
What Do You Lose if You Cancel Your Twitch Prime Account?
If you have decided on this move, you need to know what you are losing this way.
If you cancel your Twitch Prime account, you will lose many of the benefits that this account brings you. Some of them are gifts, items, access to better options, a special badge, the ability to interact with gamers and access to certain channels.
Many people cancel their account after a free period of 30 days. The reason for that is usually that they do not want to bear the costs that this membership requires.
Some are simply unable to pay. On the other hand, some are giving up the world of gaming and this type of convenience is no longer something they need.
The method of subscription and repayment is very simple as you can see, but in any case, it is best to think in both cases and make the right decision.
We are sorry that this post was not useful for you!
Let us improve this post!
Tell us how we can improve this post?
Twitch Prime
To learn everything you need to know about Twitch streaming, check out our Twitch page!
Post 5 of 5