Twitch is a great big community with so much to offer to its users. However, what would such a great place be without a little bit of mystery attached to it?
The famous item that appears mysteriously in random Twitch user accounts is the Golden Kappa emote.
What is a Golden Kappa Emote?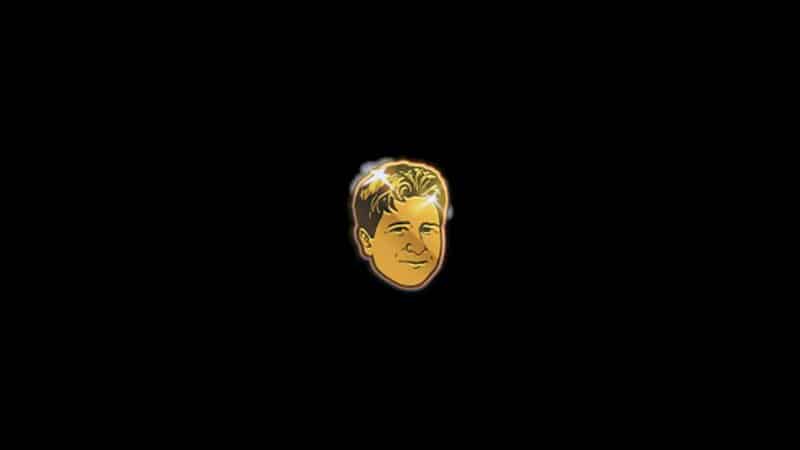 The word 'kappa' comes from Japanese. It refers to a creature from Japanese tales that entices people to approach lakes and then pulls them in the water.
The face that every Twitch user knows and uses in chats when they type the word belongs to Josh DeSeno, an ex-employee at justin.tv (Twitch's predecessor).
The Kappa emote is one of the most frequently used emotes on Twitch. It expresses sarcasm and irony.
The situations when this emote is used most by Twitch users is for light mockery when an unlucky thing has happened in a game or when a streamer decides to troll their friends.
The color of the regular Kappa is standard black and white. On the other hand, our mystery Kappa is the golden version of the type Kappa.
The code for both versions is 'Kappa', so there is no way to access the golden emote specifically.
Getting the Golden Kappa Emote
Nobody knows the answer to this question. What we do know is that a specific Twitch account gets this golden emote and can be able to use it for some time before it disappears.
There doesn't seem to be any understandable logic to who gets it and when, whether it is assigned to random streamers or there is some order.
A piece of advice that can be seen on various places online states that a Twitch user who wants the Golden Kappas should use the regular Kappa emote in a Twitch chat across various channels at least once every day. So, using it as often as possible might get you the chance to see the golden version on your Twitch channel.
If you are one of the lucky streamers to whom the Twitch staff decides to bestow this item of gold, be wise in using it.
You may not notice when the Golden Kappa emote appears in your chat. It has been a surprise each time so far. No notification is expected, according to the users who have already had the opportunity to use this emote.
Also, should you get it, you should be wise in using it. You may be able to use it just once before it disappears, but you may also be able to use it many times. Also, it can be used for a limited time only.
Occasionally, you can see someone type 'Golden Kappa check' in chat and then other Twitch users start typing 'Kappa' at the same time to test whether any one of them got the special form of the Kappa emote.
Fan Theories
There is a number of theories among the Golden Kappa fans, found on Reddit and other forums, regarding the appearance and existence of this emote.
Twitch hasn't made any public statements nor answered any comments regarding this version of Kappa. They haven't even verified officially that it exists.
The most common theory is that each day, only one person is chosen, perhaps randomly, to get the opportunity to use the Golden Kappa emote. That is probably not true as there were situations when two people reported having Golden Kappas on the same day.
As this is such an elusive matter and a small number of people had the luck to experience it, it is very easy for Twitch streamers and viewers not to believe that the Golden Kappa exists at all.
One Special Day
There was one special moment in Twitch history regarding the Golden Kappa emote. It was October 26, 2020.
On that day, you could see a post on Twitter, from the Twitch account, with what you may say are mysterious hints. First, there is a series of seemingly unrelated videos.
Then, there was a gif-like version of dancing Josh DeSeno in golden color. The dance is followed with words: There's a place where all the Kappas are golden.
The end of the post wrote 11.14. That was the date of GlitchCon (TwitchCon was canceled because of the pandemic and this was supposed to be its virtual replacement. Glitch is what they call their logo in Twitch).
In the aftermath of the Twitter post, all Twitch users had this gold treasure instead of the normal one for as many as 6 hours.
Needless to say, people went wild and started spamming others and getting spammed with the Golden Kappa emote to make the best of this celebratory time.
However, many streamers didn't enjoy spamming this emote. One of them is Tyler1, who interrupted his stream saying:
"This shit's not even readable. It's not even bearable. It's just dumb shit. Yo, mods, ban Kappa. We have to, I'm sorry." he said, adding, "I'm sorry, you guys, just everything I say, you are just spamming it, I can't even read my fucking chat, it's pissing me off. […] Sorry, it has to go, I can't stand it."
Another streamer with the channel named TimTheTatman, said during his stream:
"This shit's not even readable. It's not even bearable. It's just dumb shit. Yo, mods, ban Kappa. We have to, I'm sorry." he said, adding, "I'm sorry, you guys, just everything I say, you are just spamming it, I can't even read my fucking chat, it's pissing me off. […] Sorry, it has to go, I can't stand it."
This happening occurred at the time when Twitch started ensuring the DMCA regulations are followed and deleting videos that violated the copyrights without notifications. Some believe that these two happenings are related.
Therefore, this unique event is seen as shameful by some and celebratory by others.
There was another time when the Golden Kappa emotes were available for everyone, and that was the aforementioned GlitchCon. This has led people to believe that this may be the case for future special events as well, but that remains to be seen.
FAQ
How rare is a Golden Kappa?
The Golden Kappa emote is rare. Though you can use the #goldenkappa hashtag to see who and when has had the chance to use this emote, we still have no idea who gets it and when.
It certainly does exist, as multiple screenshots from viewers and chats prove. However, its code is 'kappa', just as it is for the regular greyscale emote, so you cannot use the Golden Kappa deliberately.
Conclusion
The mystery around the Golden Kappa emote will remain alive as long as it continues its random appearances here and there. We all hope that one day, we will find out how it came to be and how the lucky winners are chosen. Until then, we will listen in for new theories and be on the lookout for the novel occurrences of these emotes.
Join our Discord Group. Ask questions, team up with fellow streamers, share memes, and more!