When it comes to streaming and recording equipment, a quality webcam is certainly one of the most important pieces of the puzzle. Nowadays, it's fairly easy to start streaming even if you don't have a huge budget. You can find most of the equipment you need for a fairly reasonable price, and a camera is no exception.
This Genius widecam F100 review will provide you with all of the information you are going to need before you make your decision on whether or not you should get this product.
Genius Widecam F100 Review
Features, Software, and Price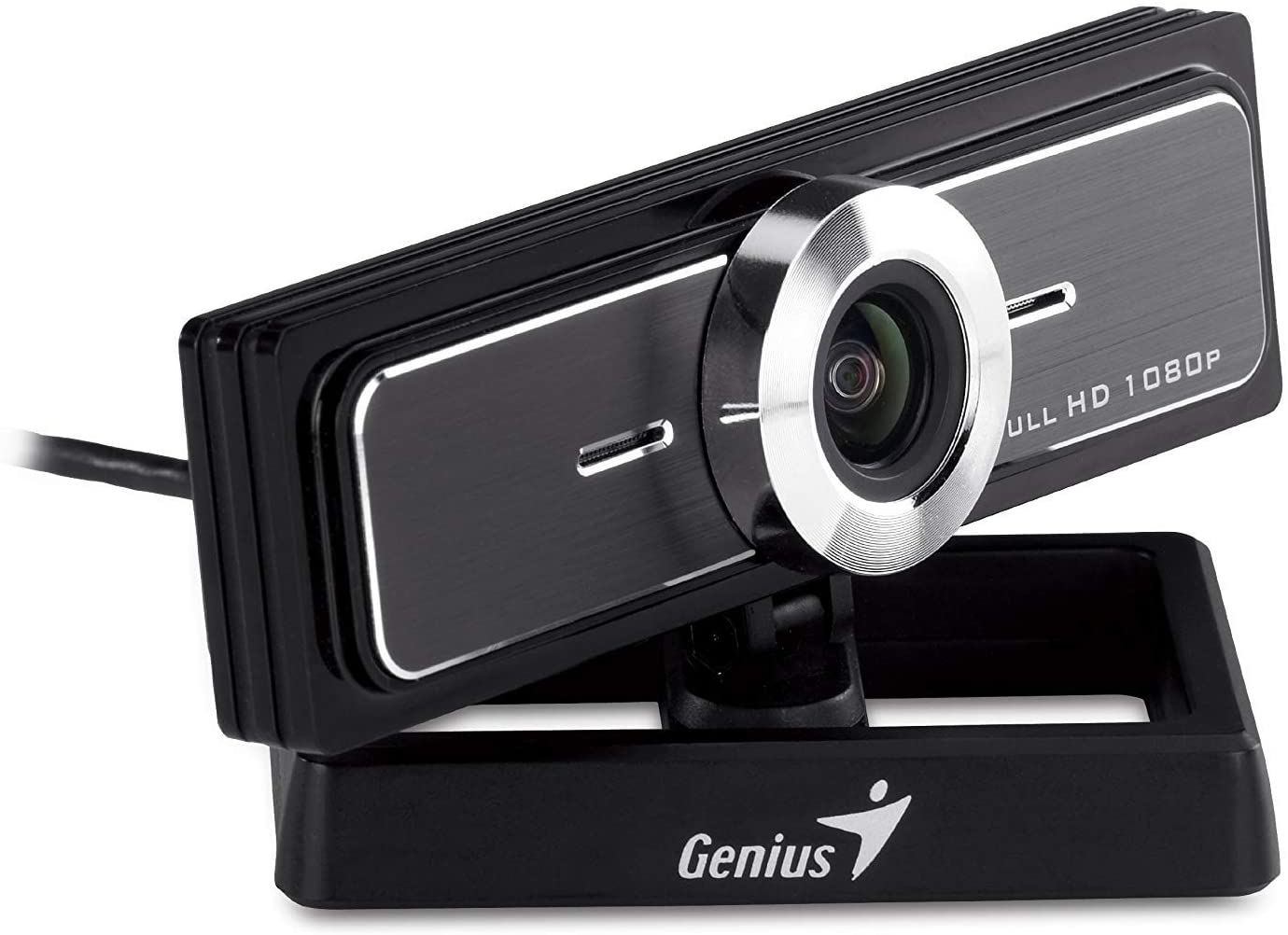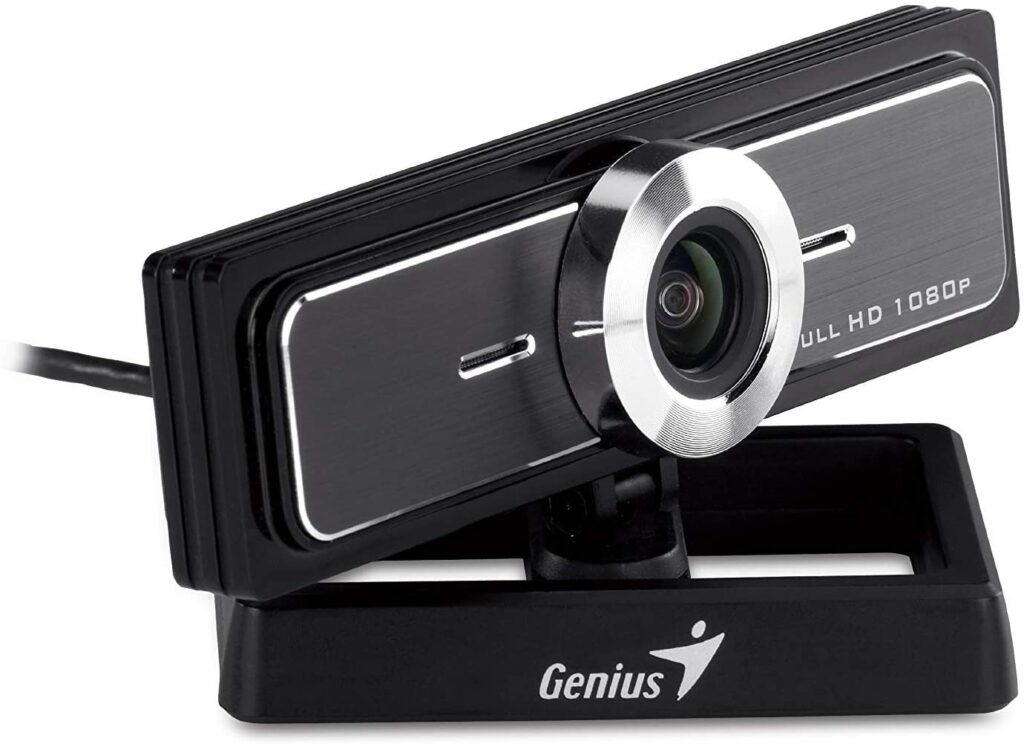 Wide Angle Cameras
In the last few years, wide-angle cameras have gained a lot of popularity in the streaming community and this is why we wanted to give them a go. We decided to test out the genius widecam F100 and review all of its features in order to give you a better view of this product before purchasing.
After a thorough testing process, we can comfortably say that the genius widecam F100 is no typical webcam. This HD webcam easily meets all the requirements needed for an enjoyable streaming or recording experience. The webcam features a solid design, reliable image quality, and the best thing is, it can very easily be set up and mounted anywhere you deem fit.
Because this product is a widecam, the field of view it can capture is truly spectacular, making it an ideal choice for individuals who need an HD video webcam for streaming purposes, hosting a conference room, or a video chat.
Key Features
1.Picture Quality
If you go to the Genius website, you can find additional information regarding the genius wide cam F100 webcam. We wanted to find as many details as we could, and found out that this webcam can provide 12 megapixels resolution. However, this megapixel resolution is actually inserted.
This means that the camera software itself can scale up the needed amount of megapixels to fit these 12 megapixels. Nonetheless, this camera is considered to be able to easily provide customers with HD video quality for recording purposes and a comfortable video chatting experience.
Although it's not uncommon to notice a sort of noisy image during a video recording, it isn't a huge problem. It's actually a fairly common occurrence in webcams in this price range, and there shouldn't be any complications with the video quality during streaming sessions and video calls.
The fact that this webcam can shoot in high-quality (1080p) while still preserving the 30 fps rhythm is truly spectacular and it's one of the main reasons behind its popularity. Compared to other cameras, the genius widecam F100 can provide much more natural image quality with far more details.  
White balance is one more very useful feature that can be found on this camera. While testing out the camera, I put a natural light source behind me to see how fast it can adapt to the setting. The adaption speed was pretty amazing, and the only time it took a bit more time to adapt was in an extremely low light setting.
The 120-degree field of view and 24-bit screen orientation that the genius widecam F100 provides is more than a typical webcam of this type can offer. Because of these amazing settings, you will be surprised at how smoothly your conference room recordings and Skype calls will go. When it comes to internet video quality, there is no doubt that this webcam can be a great deal of help for newbie streamers that are uploading content to their favorite site. The widecam F100 is definitely worth the money.
2.High-Quality Video
The high-quality video is one of the features that make this webcam an excellent device for streaming purposes. The video capture quality is adequate and although some reviews mentioned they had problems with lagging in 1080p, I personally haven't experienced it. Although there isn't face tracking included, decent light capturing and a fluid video is what you can expect with this cam. The manual focus ring and glass lens are some of the most important features when it comes to the video quality of the genius widecam F100.
Seeing how most of the HD cameras on the market nowadays are auto-focus, it is great to see a manual focus webcam such as this one perform so well. In some reviews, people considered it a hassle to have to adjust the focus manually. On the other hand, my experience was different in this aspect since it even helped me get the ideal placement position.
If you are passionate about technology, you probably have realized that there really isn't any USB webcam that can be compared to the genius F100 when it comes to field-of-view. The standard viewing angle that an average USB webcam has is around 90 degrees, and the extra 30 degrees that this camera offers makes a huge difference.
And although there are webcams that are better in terms of auto-focus or color reproduction, the 120 degrees wide angle is what makes this a great camera. The top reviews found on Amazon are also very vocal about this feature. The audio quality of this camera is also considered reasonable and the microphone included with the webcam is fairly average.
Just to make sure, I wanted to give this cam a go by testing it with Skype and PhotoBooth to see how well it can record videos and take pictures while taking stills. In my opinion, the focus ring was decent and reliable, and you can easily grip the camera and not conceal the glass lens at the same time.
It might take a bit more time for the webcam to obtain focus, but once it does it provides truly great video quality. The video looked crisp and sharp, and blurriness wasn't a problem during this testing phase. The wide field of view makes this an excellent device for people who make calls in a room crowded with colleagues. This might be a problem in case only one person is in the shot since it can reveal much more room space than needed, but there are simple solutions for this problem (such as a green screen).
3.Unique Design
The genius widecam F100 is very light and has very small dimensions and an edgy design and it is made out of black plastic for the most part.  If you want to unfold the base of the camera you have to use the back axis. The axis is easily moved around and it can be mounted on your desk, laptop screen, or monitor so it stays steady during your streaming sessions. Due to the rubbery feet featured in the design, the camera stays sturdy even on slippy surfaces.
Due to the huge flexibility, this camera can offer, you can easily turn it around in any position you want (360 degrees turn). Also, because of the manual focus ring, you won't risk detaching it while turning it since it is adjusted by click-by-click stages. You can point the genius F100 smoothly both forwards and backward, and the specs mention it can lean around 50 degrees forward and 40 degrees back (Calculated going from the center).
The camera comes with a long USB cable that should be plugged into a USB port on your computer or laptop. The combined length of the USB extension cable and USB A cable is around 125 inches which is great for a conference setting where it can happen that the computer may have to be a few meters away from the actual screen, or on the other end of the room.
The stand design of the genius F100 is fairly typical and similar to other widecam webcams designs. You can swivel the camera left, right, down, or up without any hassle since the stand is flexible enough and provides you with an opportunity to position the camera in any way you think is best. The only downside that I have noticed throughout the testing is that the camera doesn't come with a tripod mount.
Unlike other inexpensive webcams, the genius F100 includes a glass lens. And although the difference isn't very noticeable, it still exists. Personally, I prefer a glass lens to a plastic one due to aesthetic reasons. It is also much less prone to scratches.
Price
How much money is this webcam worth? Well, the genius widecam F100 camera costs around $60 and although you may hear some argue that this is too much money for this camera, I wouldn't agree.
Of course, there are always better cameras you can invest in, but they also cost much more money (e.g. MAC OS cameras). Considering the other cameras that belong in this price range, I find the genius widecam F100 to be worth every penny.
The picture quality, wide-angle lens, manual focus, and many features that this product offers set it apart from most webcams in this price category. While the wide-angle lens is a bonus, it doesn't justify the cost.
Aside from the fact that there isn't face tracking included, the average microphone and that very low light can sometimes be the problem, with a price under a hundred bucks, anyone can get this camera and start recording video content immediately.
Frequently Asked Questions
Is the Genius Widecam F100 hard to set up?
The short answer would be yes, this genius cam is extremely easy to set up. All you have to do is plug in the USB cable you get into the USB port of your computer and that's it.
You can try it out on Skype to make sure everything is all right. The genius widecam F100 is easily clipped onto your monitor and due to the design, it will keep steady if you adjust it right.
Does the Genius Widecam F100 have a good price-quality ratio?
Considering the many features that this genius webcam has to offer, it is safe to say that it is worth a shot at getting. The extremely wide angle, adaptability to low light, and great picture quality make the genius widecam F100 really stand out amongst the other cameras in a similar price range.
And no matter what you read or hear in other reviews, this product certainly deserves to be given a chance. To answer the question, yes, the genius widecam F100 does have a good price-quality ratio.
Does the Genius Widecam F100 come with a warranty?
When it comes to offering support, Genius is certainly one of the companies that show that they really care about their customer's opinions. The genius widecam F100 comes with a one-year warranty in case anything goes bad with the camera and you can contact the support staff easily through email or phone. Webcams usually come with a one to three-year warranty, although there are some that come with no warranty at all.
Conclusion
The Genius widecam F100 is a great product that can offer its users a lot of versatility. You can easily use it either as a personal camera for streaming or a camera for hosting video conferences. The extremely wide field of view is the feature that sets this webcam apart and makes up for its downsides. If you are in a setting where numerous people will have turns speaking, then the stereo microphone is one more great addition that comes with this camera.
Overall, no matter if you want to use it for solo streaming purposes or hosting video conferences, the genius widecam F100 is a great camera in its price range that all tech enthusiasts who are on a budget should definitely check out. Good image quality, low light adaptability, edgy design, sturdiness and durability, and video quality are some of the key features that you will get if you decide to invest in this product.
Related: Best Webcam for Streaming