To start a successful gaming youtube channel and record videos at a high quality, one needs a web camera that I capable of providing such an excellent video quality.
Nowadays there is an extremely high number of such cameras available on the market, which led me to the creation of this guide.
It will explain everything you need to know in order to find a fantastic camera for yourself.
Post 4 of 18 in the Webcams/Cameras
Best Gaming Camera for Youtube
Reviews
Naturally, some aspects are more important than others when it comes to providing fantastic video quality for youtube gamers and other content creators.
Recognizing this, I have chosen several aspects of a camera's performance that I believe it has to satisfy when being used for game streams and video recording.
First of all, we will take a look at each camera's resolution and video quality. Next, it is important to note all the features a camera has.
Likewise, the brands were given serious consideration, as some well-known manufacturers have a reputation for selling modern cameras at an affordable price.
This leads us to our second to last factor: pricing. While not necessarily having anything to do with the image quality of a camera, it is still a very important factor when making a purchase, which caused me to include it on this list of factors.
Finally, we will also consider the compatibility range of each of the entries, as it can be a very important thing for anyone looking to record gaming videos on various systems.
QUICK OVERVIEW: Gaming Camera for Youtube
<!—INSERT CODE BLOCKS BELOW—>

Resolution: Up to 1080p 30fps
Weight: 3.99 ounces

Connectivity: USB port required
Resolution: 1080p 30fps, 720p 60fps

Compatibility: Windows, Mac OS
Resolution: up to 4K 60fps
1. Logitech C920
---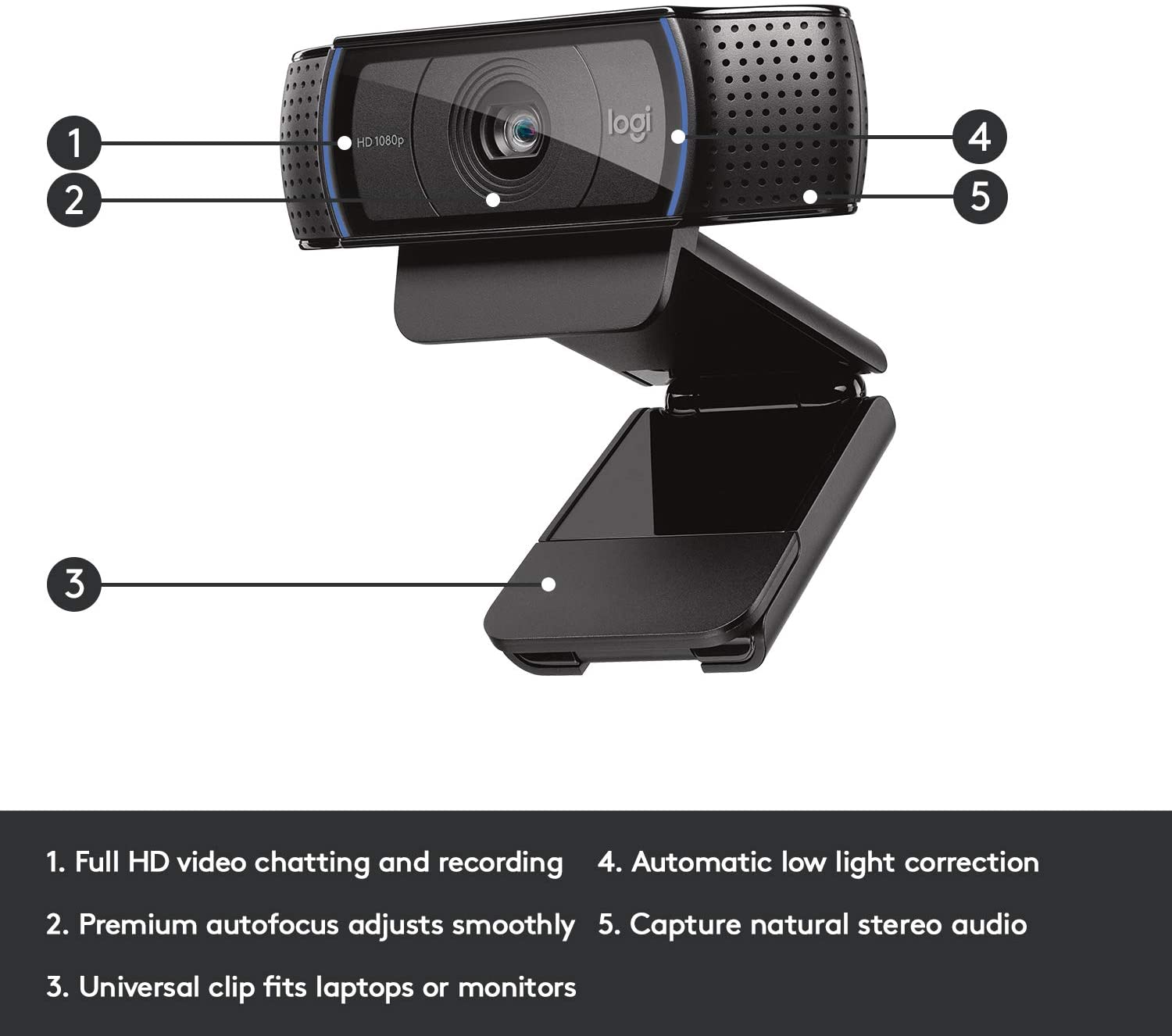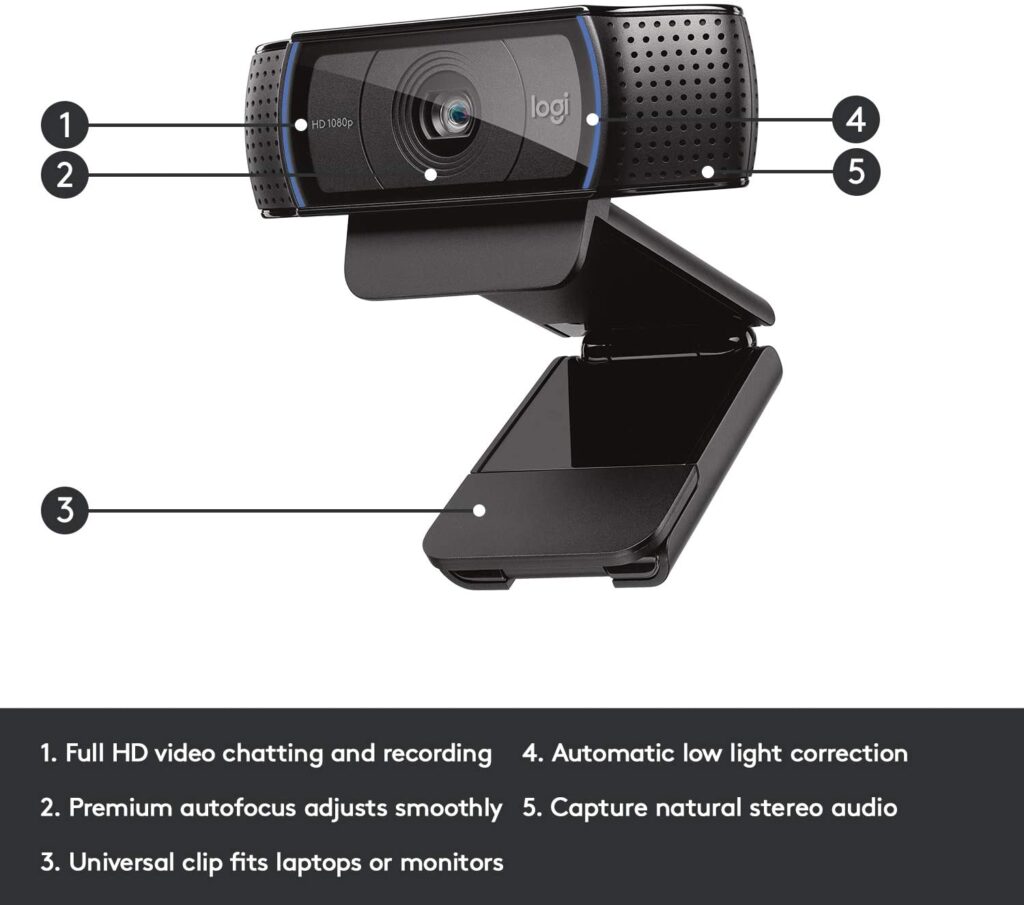 ---
This camera from Logitech has achieved almost legendary status among both youtube gamers and office users alike.
An amazing, affordable HD camera that provides great recording quality and crystal clear pictures, it was for the longest time one of the best cameras available on the market.
More recently, however, it was surpassed by some other Logitech solutions, such as c922x. Still, you should never disregard this web camera when considering a youtube videos-oriented purchase, especially as a beginner.
It works with both 720p and Full HD video 1080p quality at 30 fps, comes with a number of adjustable camera settings, as well as dual microphones with automatic background noise elimination.
Furthermore, the great features of this camera include its automatic low light corrections, which allow it to lose very little of its image quality even in dimly lit rooms, as well as a full HD glass lens.
Shooting videos with this camera is extremely simple, and the reputation that Logitech has as one of the leading digital publishers lets you rest peacefully knowing that you have purchased an extremely reliable and durable piece of equipment.
Additionally, the compatibility range of this camera is extremely wide, allowing it to be used on a plethora of different systems and provide great video quality in all kinds of activities, not just youtube videos.
Finally, Logitech HD Pro C920 comes at a very affordable price. While not the cheapest camera Logitech has ever released, it is still a great choice for anyone looking to get into the world of youtube gaming videos, offering almost as much as some expensive cameras at a fraction of the cost.
In the end, my personal opinion of this camera is positive for the most part. I believe it to be one of the best budget cameras out there and a great choice for any fresh YouTuber.
On the other hand, there are more advanced cameras you can look for if you want the absolute best quality today's technology has to offer.
2. Logitech C922 Pro
---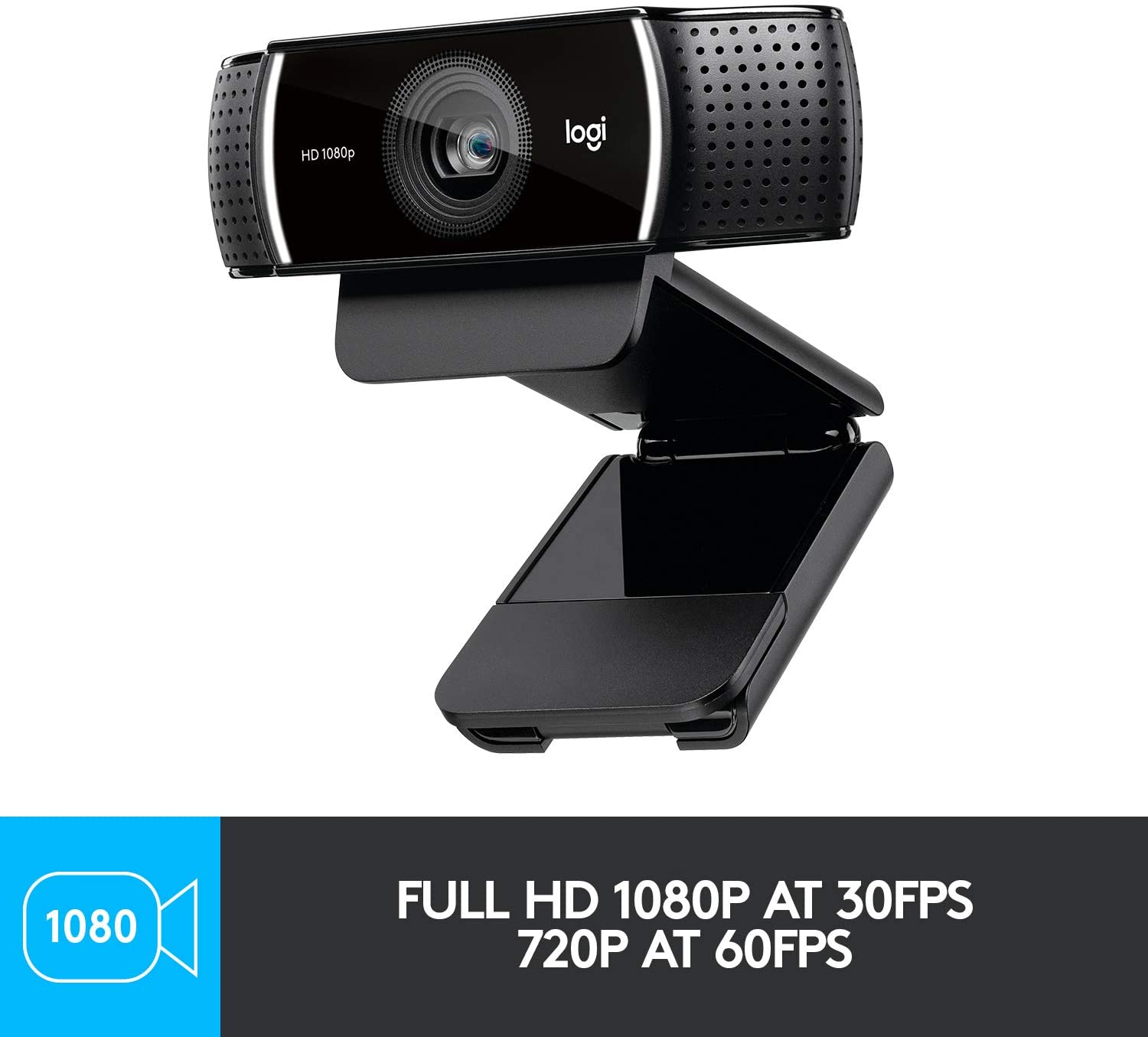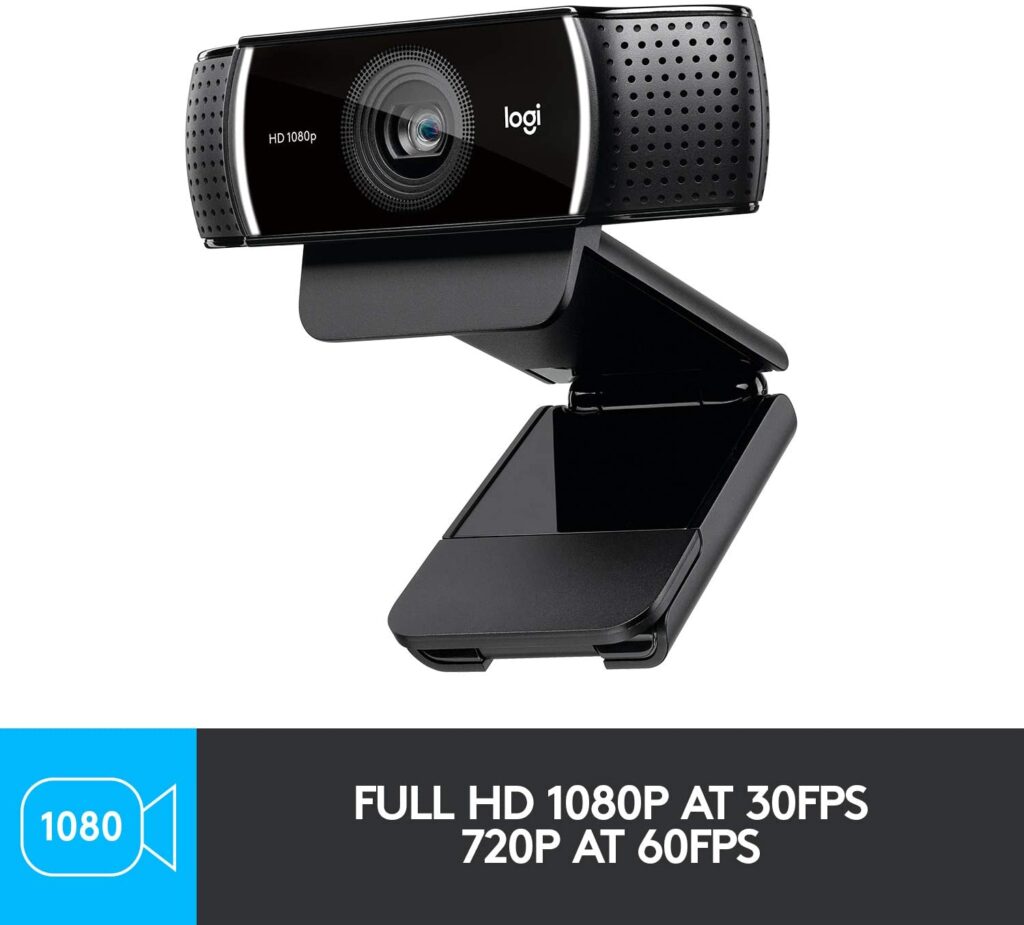 ---
Intended to be the successor to the hugely popular C920, this webcam can be considered an upgrade in almost every sense of the word. Still, there are some features to it that I have liked more than others during testing, so let's get right into it.
First of all, this camera comes with a tripod included in the package, which is something every YouTuber will consider a godsend, as finding the perfect tripod to mount your camera on can be a long and tedious process.
Next up, the video quality the camera provides is great, with accurate autofocus and low light correction at a resolution of up to 1080p 30 fps or 720p 60 fps, which is more than enough for most youtube channels.
Furthermore, you can count on the image quality of this thing to be among the best under any circumstances: it will always provide sharp images due to its ability to adapt to inadequate lighting.
Additionally, the plug-and-play nature of this camera makes it quite simple to use, allowing you to focus on your gaming experience without having to lose time dealing with a ton of different settings you might not even be familiar with.
The viewing angle is fixed at 78 degrees, which is not much of a problem considering that it is the angle most commonly used in streaming. Still, having more options in this area would be nice.
On the other hand, there is nothing bad I can say about the sound quality. The dual omnidirectional microphones that C922 has are quite decent for live streaming; while you would do better with an external mic, they do capture your voice and filter any noise from the background quite effectively.
It also comes with the same compatibility range as its predecessor, the Logitech C920, at only a slightly higher price.
Still, if you are looking to replace your c920 with a significantly better camera, I wouldn't go for this one, as the difference in quality isn't pronounced enough, in my opinion, though it does exist.
On the other hand, if it will be your first purchase of a web camera to serve as a part of your gaming gear, it is an excellent choice, especially because of the tripod that comes with it.
3. Panasonic LUMIX G9 4K
---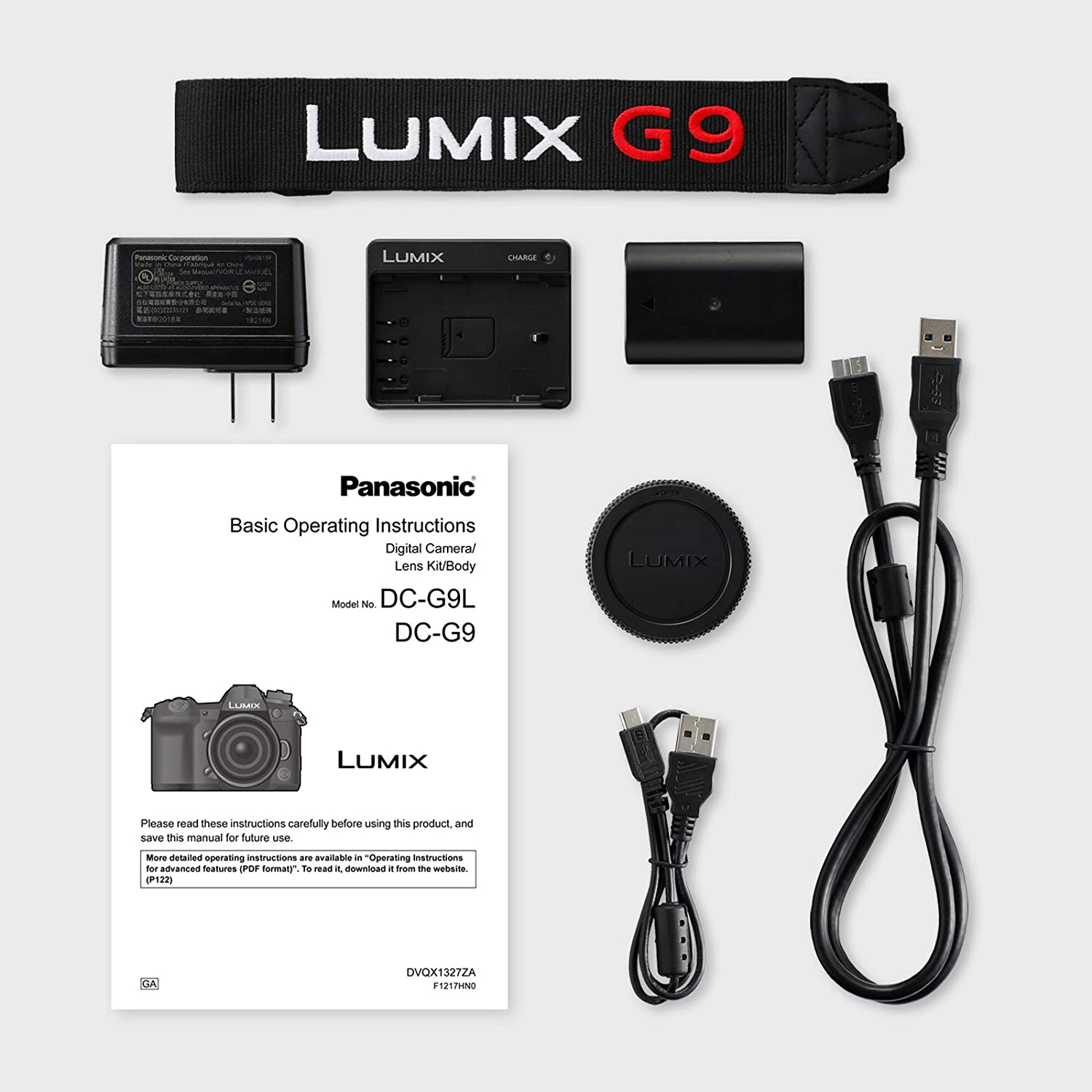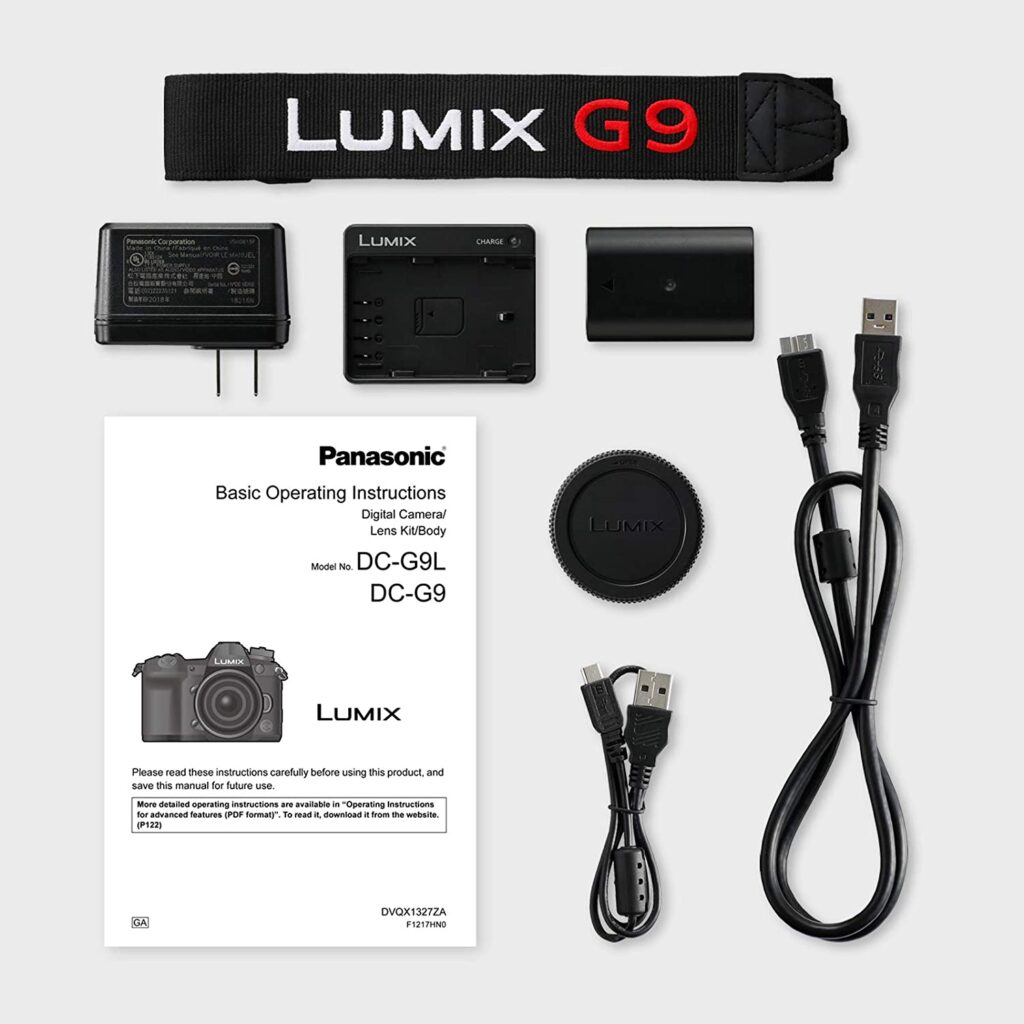 ---
As we all know, there is more to youtube than just streaming, and for those other types of videos, you will need a recording camera that is not connected to your computer or laptop.
This is where Panasonic LUMIX comes in. Panasonic cameras have always been considered a serious competitor for the top spot of best cameras for shooting videos, and this entry on the list shows exactly why.
The resolution of this camera is 20 3-megapixel (80 megapixels for JPEG format), putting it on par with most professional cameras. Not only that, but the camera allows for a more dynamic range than many of its competitors, which can be a great thing in outdoor shootings and many other situations.
Furthermore, this amazing camera comes with excellent image stabilization and is capable of shooting Ultra HD video quality at 60fps, as well as up to 6x slow motion for some truly great video editor effects.
The durability of this Panasonic camera is also top-notch. It is both frost resistant and dustproof, made out of high-quality magnesium alloy, which can easily withstand rough handling in open terrain.
It can also resist freezing temperatures down to minus 10 degrees Celsius without any issue, though I do advise you not to leave it to freeze for too long.
The fact that it only comes with 1x optical zoom can be a deal-breaker for some people, but I believe that it is alright, especially as digital zoom can be just as effective.
The 3-inch screen is just enough to have a clear preview of every shot before editing it, and the image stabilization and its ability to work in good lighting, even under direct sunlight, are nearly unmatched.
The camera's connectivity is versatile enough, with both a USB and a full-sized HDMI port included, and the two SD card slots are more than enough to store a large number of photos and videos.
In the end, I believe this to be one of the best Panasonic cameras on the market even though its high price may turn away some customers, as well as an amazing camera period. It has everything you would want when recording videos for your youtube channel and isn't too complicated to use.
4. Panasonic LUMIX G7 4K
---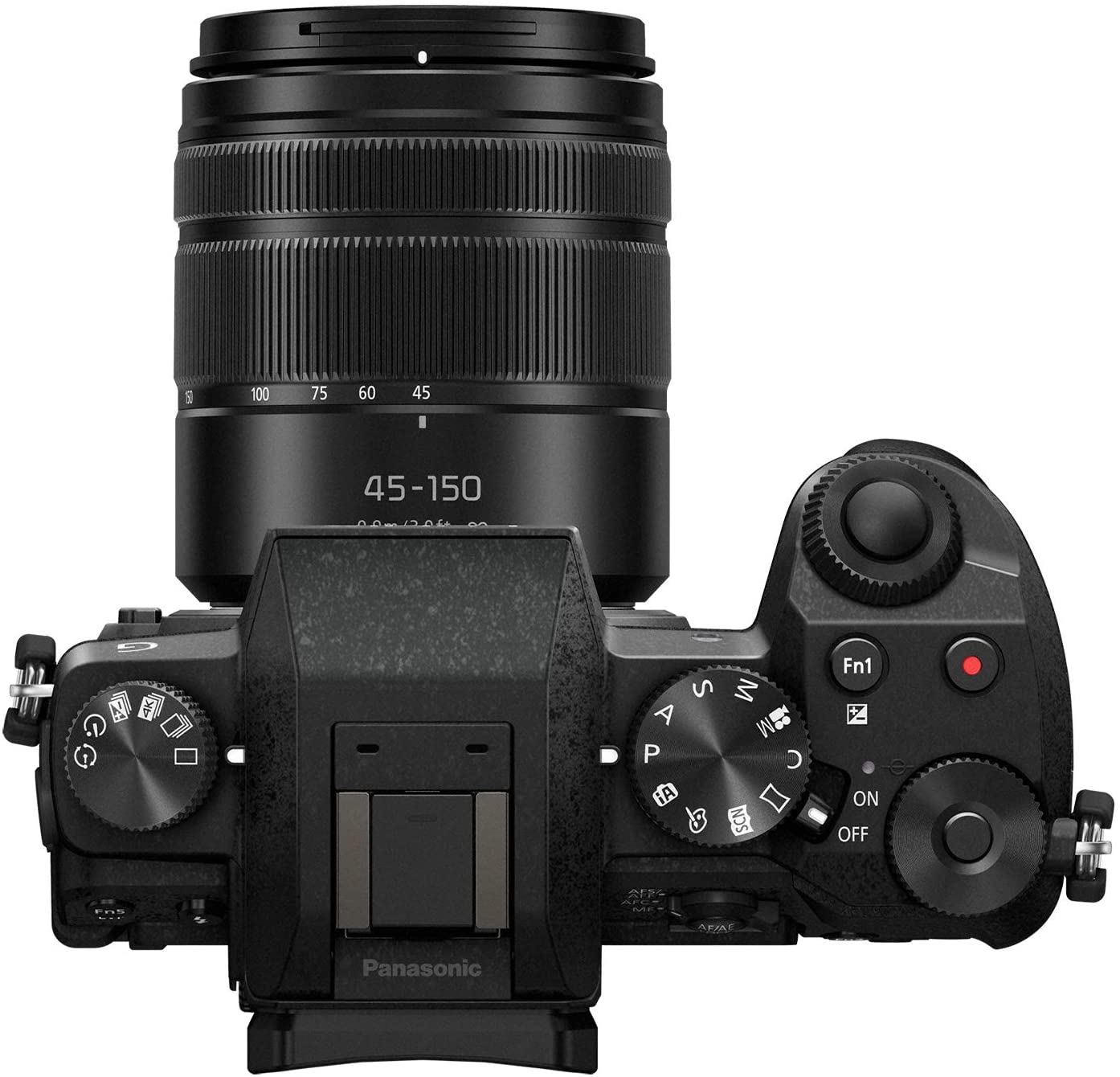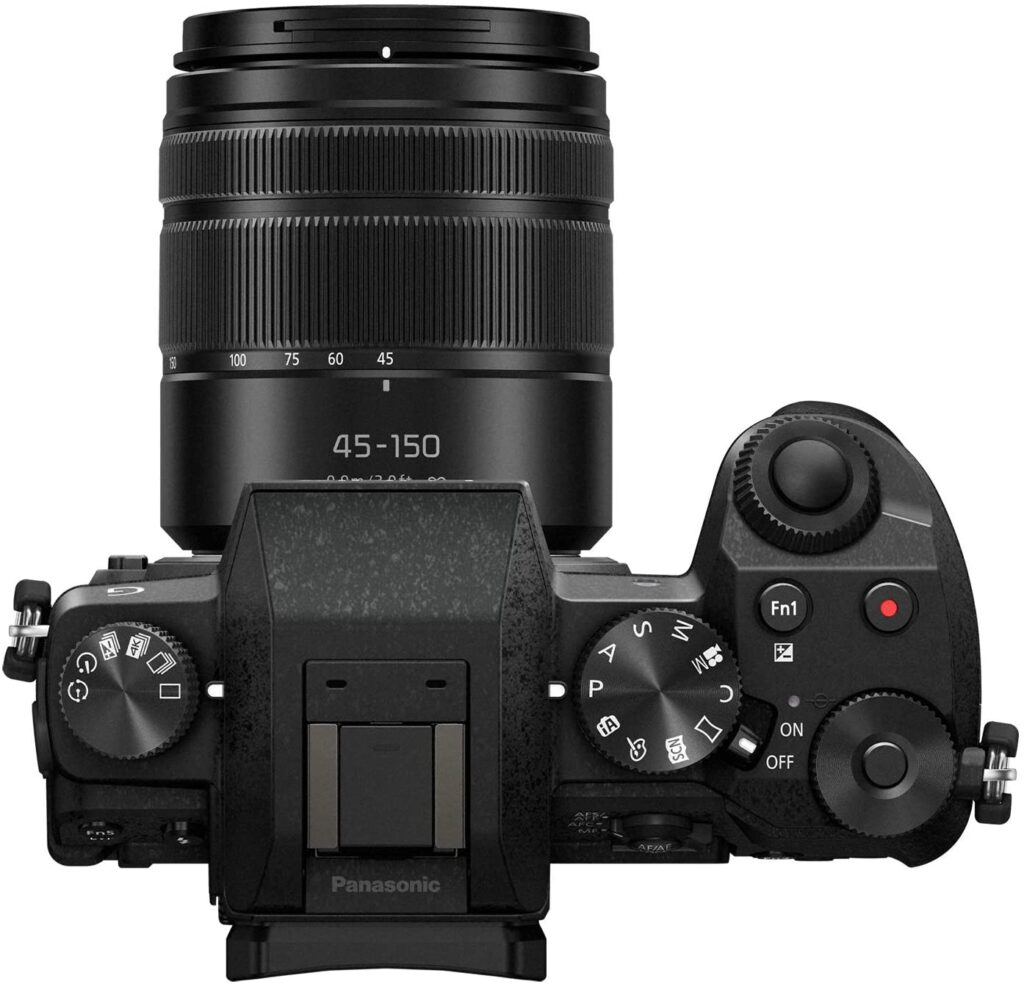 ---
A slightly less advanced counterpart to the fully professional G9 Panasonic cameras, LUMIX G7 cuts back some of the features in order to come at a much more reasonable price.
It is, nevertheless, still an impressive camera that provides excellent image quality under any and all conditions, with great image stabilization and a four-thirds sensor.
It works at 16 Mpx, which is quite respectable for a camera in this price range, and can record Ultra HD video at up to 30fps.
It also has the ability to pause and extract photos from said video, something that you are likely going to need if you want to make collage videos on your channel.
Furthermore, the glass lens on this thing is extremely high quality, and the six programmable buttons make adjusting things such as white balance extremely simple.
Additionally, the camera satisfies all the same durability checks as the G9 does, making it unlikely that you will ever damage it unless you lose it in a blizzard.
Another of the basic features of this camera that I found incredibly useful was its brightly lit 3-inch screen that allows you to view photos with ease even in bright light conditions; because of it, I had no problem choosing the best photos of my riverside shooting session right on the spot, saving me a lot of time during editing.
Finally, I am quite impressed with the connectivity and the sheer number of ports that the G7 has. It is equipped with a 3.5mm external mic and 2.5mm remote port, a USB 2.0 and a Micro HDMI port, as well as an SD slot compatible with all the best Micro SD models out there.
In the end, I believe LUMIX G7 is a great choice for anyone who needs a high-quality camera for youtube videos but doesn't want to spend a fortune on one. It surpasses the quality of most other cameras, earning the title of the best camera in its price bracket relatively easily.
5. CANON EOS REBEL SL3
---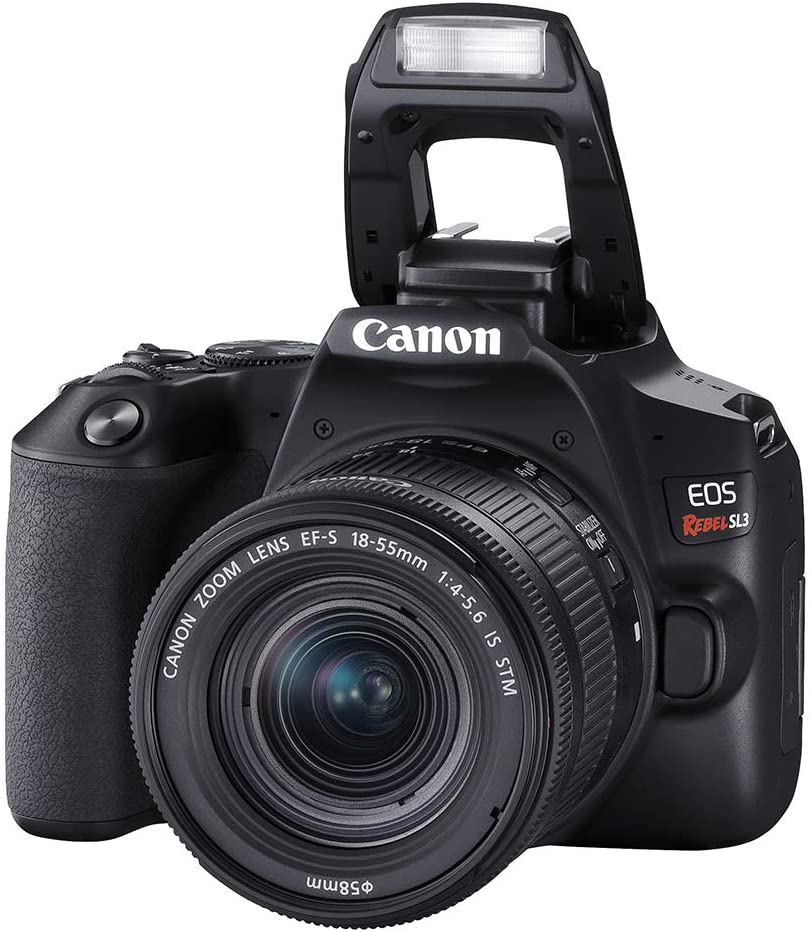 ---
Considered to be one of the smallest and lightest DSLR cameras out there, this professional canon camera is well-known for its great optical stabilization and in-body image stabilization that make it excellent for filming both indoor and outdoor content.
Firstly, the camera works at an Ultra HD 4K video quality, an incredible 24Mpix image resolution, and a plethora of other features that make it a great choice of a beginner's professional-grade camera, such as a special guide mode.
Speaking of the core features of this camera, we absolutely have to mention the dual pixel CMOS AF capability, as well as the incredibly useful built-in Wi-Fi. Unfortunately, the Wi-Fi inclusion comes at the cost of the camera having no SD slots, which can be annoying in remote areas.
On the other hand, the fast and accurate autofocus of this camera was something I thoroughly enjoyed during the test as it felt almost as if the sensors always knew what I was trying to do, something few other cameras have accomplished.
Furthermore, the large number of shooting modes available to the SL3 makes it an excellent choice in any and all circumstances, be it a photoshoot or recording a vacation travel guide youtube video.
The next impressive feature of this camera that I took note of was its battery life. Simply put, this thing will work for quite a long time with no recharging, and if you have a way to recharge it on the move, it can easily last you a whole day.
Likewise, the camera is quite durable, though not to the extent of Panasonic G7 or G9. Still, it is unlikely that you will manage to inflict any damage to it through regular use.
The connectivity, on the other hand, could be improved.
Unfortunately, the decision to give the camera its own Wi-Fi connection has led to putting SD slots on the back seat, which is something I don't really like, even if it can be useful in some circumstances.
It is still SD compatible, just not to the extent of some other cameras.
The rest of the connectivity options are in line with the price range: the camera comes with and USB 2.0 and an HDMI mini port, as well as a microphone port.
Finally, the camera can be remote-controlled either over wireless or by a smartphone, which is a nice addition.
All in all, I believe REBEL SL3 to be a marked improvement over the SL2 and a great choice of a beginner's professional camera, with a number of features that will make your introduction into the world of DLSR cameras as smooth as possible.
6. Sony a7 III
---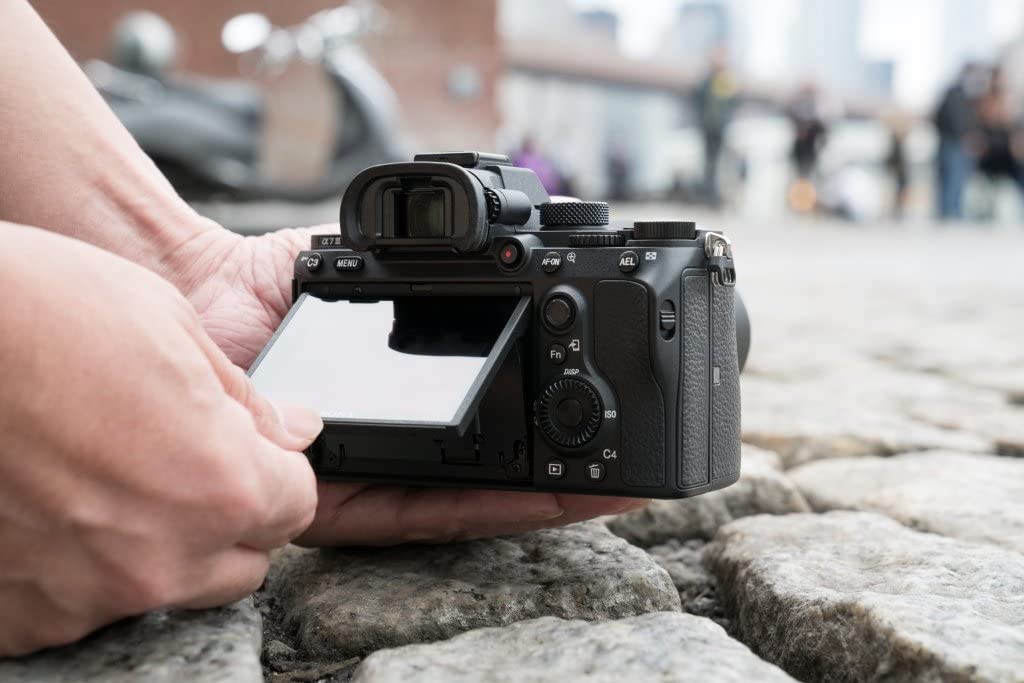 ---
The first entry from sony on our list of youtube cameras, the Sony a7 iii mirrorless cameras, are highly sought after by consumers due to their combination of features, brand, and reliability.
Sony is a leading digital publisher in many areas, making people take each of its products with much greater regard than they would otherwise. It is well-deserved in this case, as we are about to see.
This full-frame sensor camera works at the resolution of 24.2 MP, which is very impressive, especially with the 15 spots dynamic range that the camera enjoys.
Another great feature that adds to the image quality and makes sony a7 iii one of the best cameras is the fast and accurate autofocus feature that has five different levels, from fixed to responsive, allowing you to always get what you want from this camera.
Furthermore, sony a7 iii is compatible with the manufacturer's E mount lenses, which is an incredible boon for someone looking to further diversify their camera's capabilities, and the toggleable in-body image stabilization is also incredibly useful in many cases.
Additionally, the camera can be connected with Smartphones on Both Android and IOS systems via Bluetooth, which is great if you are looking to instantly edit or post something, or just want a way to remotely control your camera.
The recording quality of this thing is further improved by its great battery life.
Depending on what you are recording, the battery can last for up to three and a half hours which is more than enough for any youtube video and beats any DSLR camera on our list.
Likewise, the decision to include some QOL pieces of gear like a USB cable and several straps and caps to help with carrying the camera was a great one, in my opinion, as it greatly reduces the need for supporting purchases.
The last feature of this camera that I would like to mention is its durability. The materials chosen for the camera's body make it a bit heavy, but it is a small price to pay to have an under normal conditions nearly indestructible camera.
In the end, I was greatly impressed by the sony a7 iii camera. During testing, it did everything I expected to do and more, and while the price is incredibly high, we are talking about a full-fledged professional camera. Truly, one of the best and most expensive cameras on the list.
7. Panasonic LUMIX GH5
---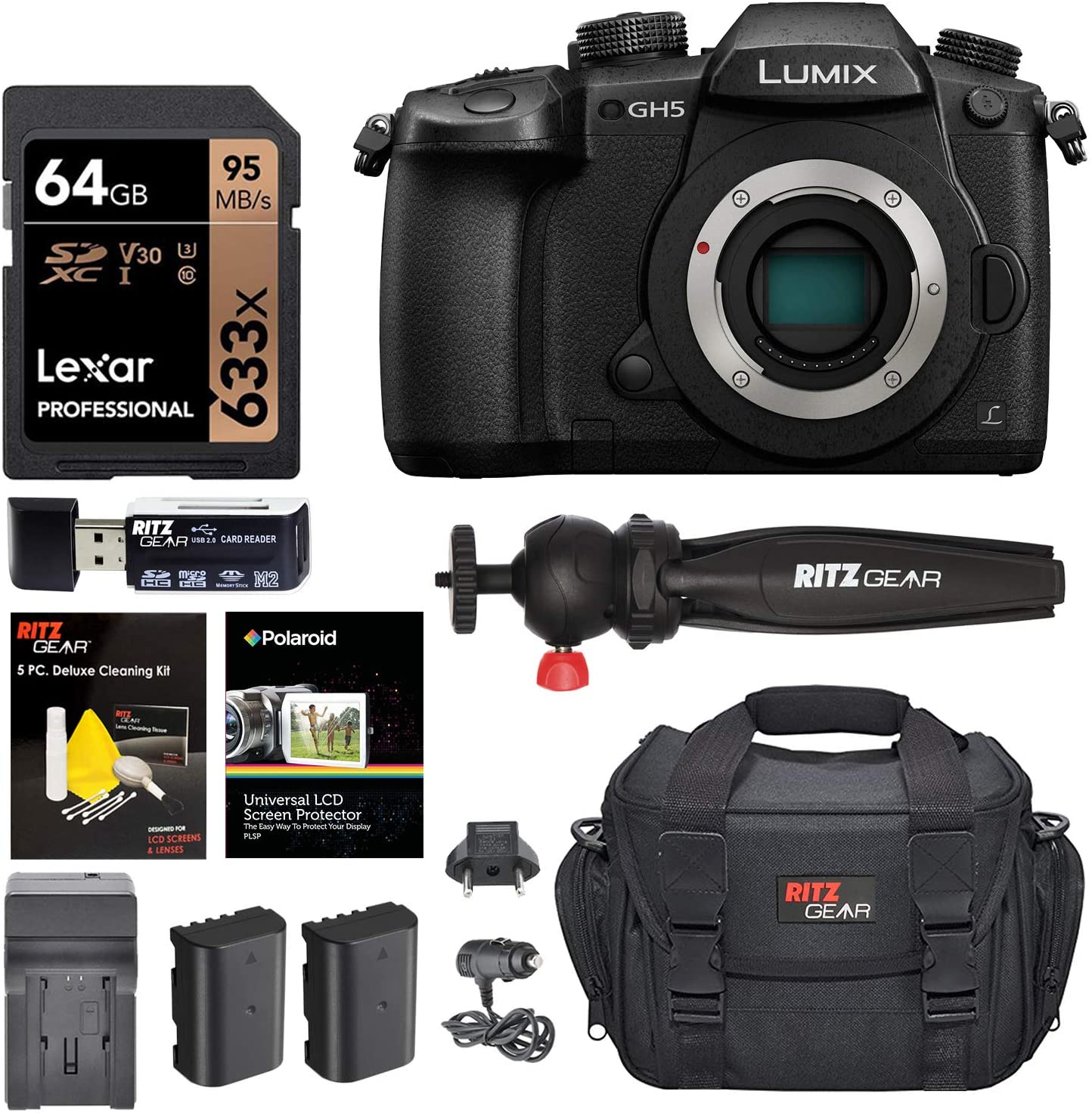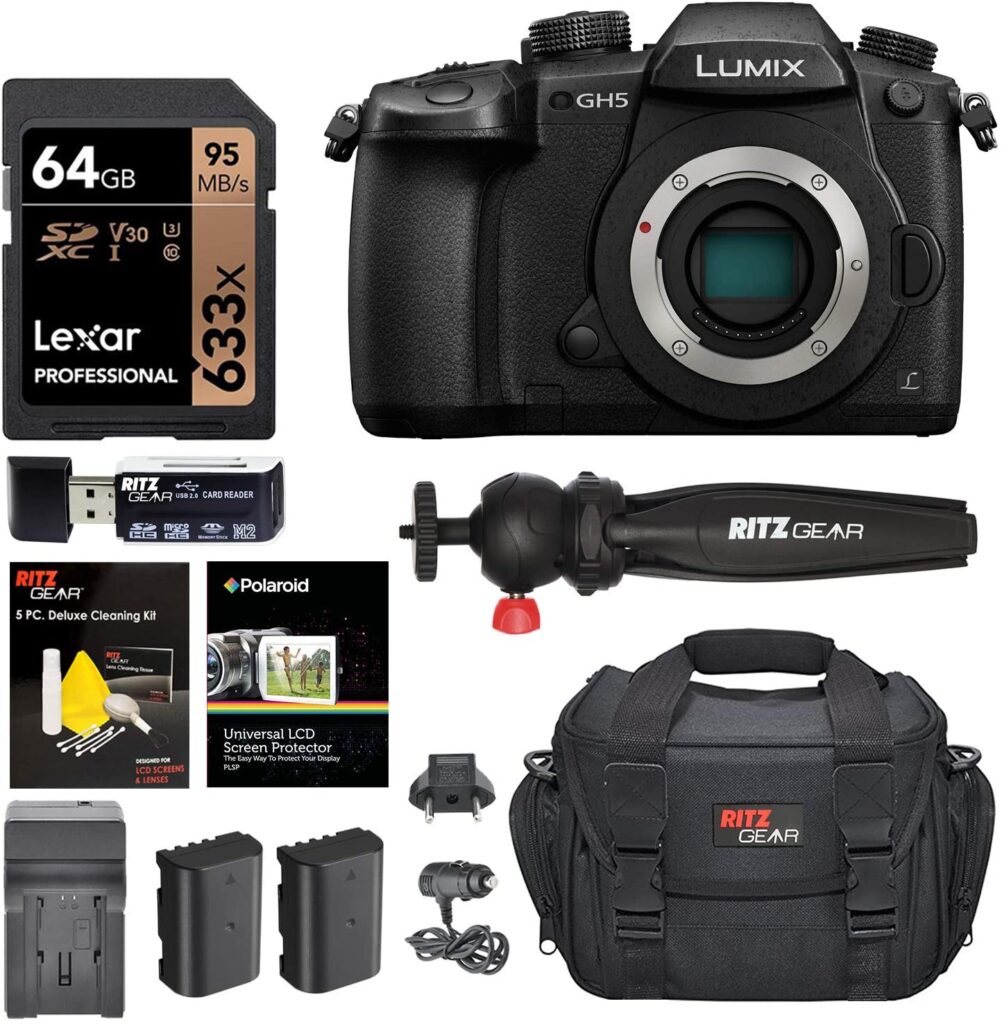 ---
This incredibly powerful ultra HD camera from Panasonic was first released in 2017, and it remains a very popular choice amongst youtube content creators for many different reasons.
It has even found its way onto some Youtube gaming channels as a means of recording non-gameplay content. But what is so special about this camera? Read and find out.
The sensor of the camera works at a four thirds 20.4 Megapixel resolution, which, while not the highest amongst the competition, is respectable enough and is further boosted by the absence of any low pass filter.
The video quality is likewise top-notch, with the camera easily capable of filming Ultra HD 4K videos at 60 fps, something that is often absent even in more expensive alternatives.
Another great thing is dual, 5-axis image stabilization that works with any and all lenses and eliminates any shaking and subsequent blur in both videos and photos.
The next factor that had me very impressed when I first learned of it was the camera's incredible durability.
It is both flash freeze and dust resistant, and will easily work under low temperatures allowing for some heavy usage in cold weather, a great thing if you want to record during the winter months.
Likewise, the connectivity of this device is quite good, with a 3.5mm audio port, a full-sized HDMI port, and not one but two SD slots that all make it quite easy to use with a plethora of supportive equipment.
The end result? While this camera is quite expensive, which is really to be expected as we are talking about a brand new model, it is also more powerful than the majority of the competition, especially if you factor in the 60fps 4K video support.
Because of that, and its overall quality and durability, I consider it a great purchase for anyone in need of a youtube camera, be they an amateur or a professional.
8. Canon EOS M50 Mark II
---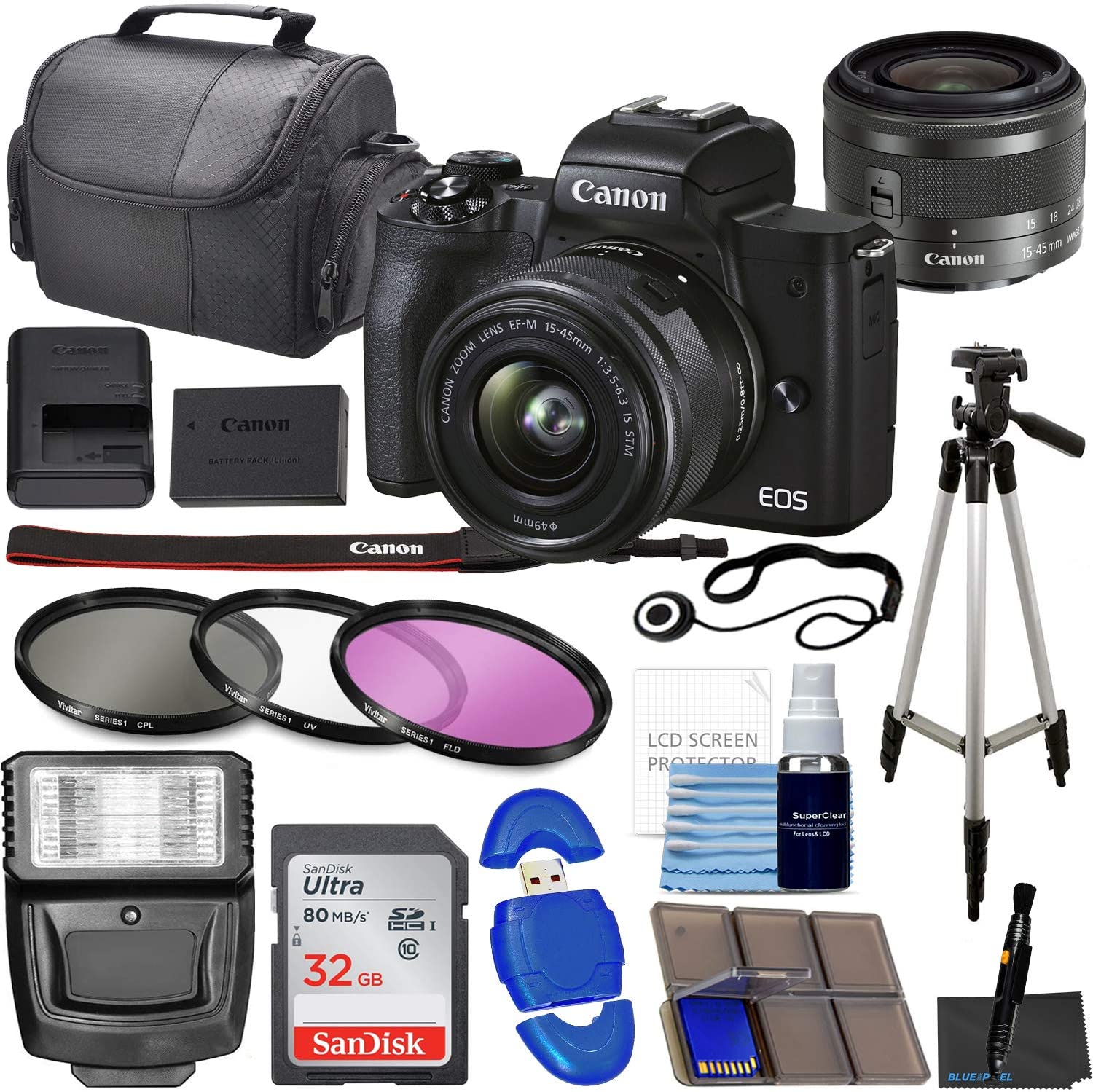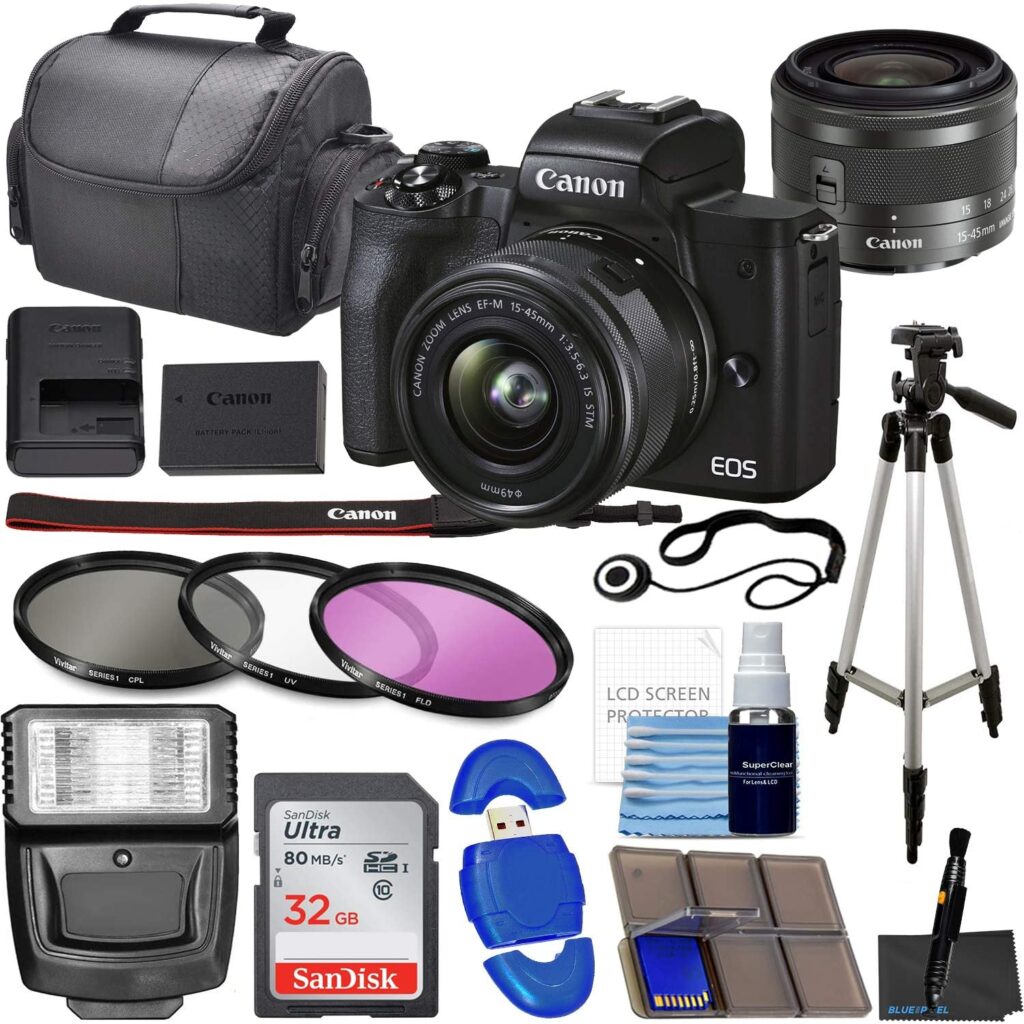 ---
The M50 camera from Canon, while oriented to the users operating on a somewhat smaller budget, still remains a very respectable choice for any video makers out there.
First of all, the camera's sensor has an impressive 24.1 Mpix resolution, which is more than enough for even the most demanding users, providing you with supreme image quality with ease.
On the other hand, the fact that the 4K video works at just 24fps is quite a big downside and one that is likely to lead a number of customers towards a different choice.
This doesn't mean, however, that the M50 camera has no potential for it. First of all, the fast and accurate autofocus is a great thing in both video recording and taking photos, and this is without a doubt one of the best cameras out there in this aspect.
Next, the camera can be used in combination with the EOS Webcam utility software, making it quite suitable for live streaming content on youtube.
Seeing as we are focused on exactly youtube in this guide, I believe this to be a highly valuable feature.
Unfortunately, due to Youtube TOS, you will need at least 1000 subscribers to make use of it, so it is more suitable for an already established channel.
Another great feature of this camera is its durability. While not as impervious to harm as some of the Panasonic cameras we recommended, it is still made from high-quality material and is very resistant to rough handling and dust.
Likewise, the camera comes with top-notch connectivity, including both Bluetooth and Wi-Fi, as well as USB and HDMI connectivity to help you with transferring your content. An SD slot is included as well.
One big flaw I found with this camera is the complete lack of any optical zoom, but that isn't too much of an issue during most recording sessions, and the high durability and connectivity more than make up for that.
Finally, the touchscreen that the camera features is great, and you can even adjust its angle to make using it easier.
It is truly a great addition due to the plethora of adjustments you can make on-screen without having to resort to pressing buttons.
In the end, my personal opinion on this camera is somewhat mixed. On the one hand, the image quality and overall capabilities are quite good, but the low fps of the 4K video really kills the camera. Still, it is quite a good choice for beginners.
9. Sony Alpha a6400
---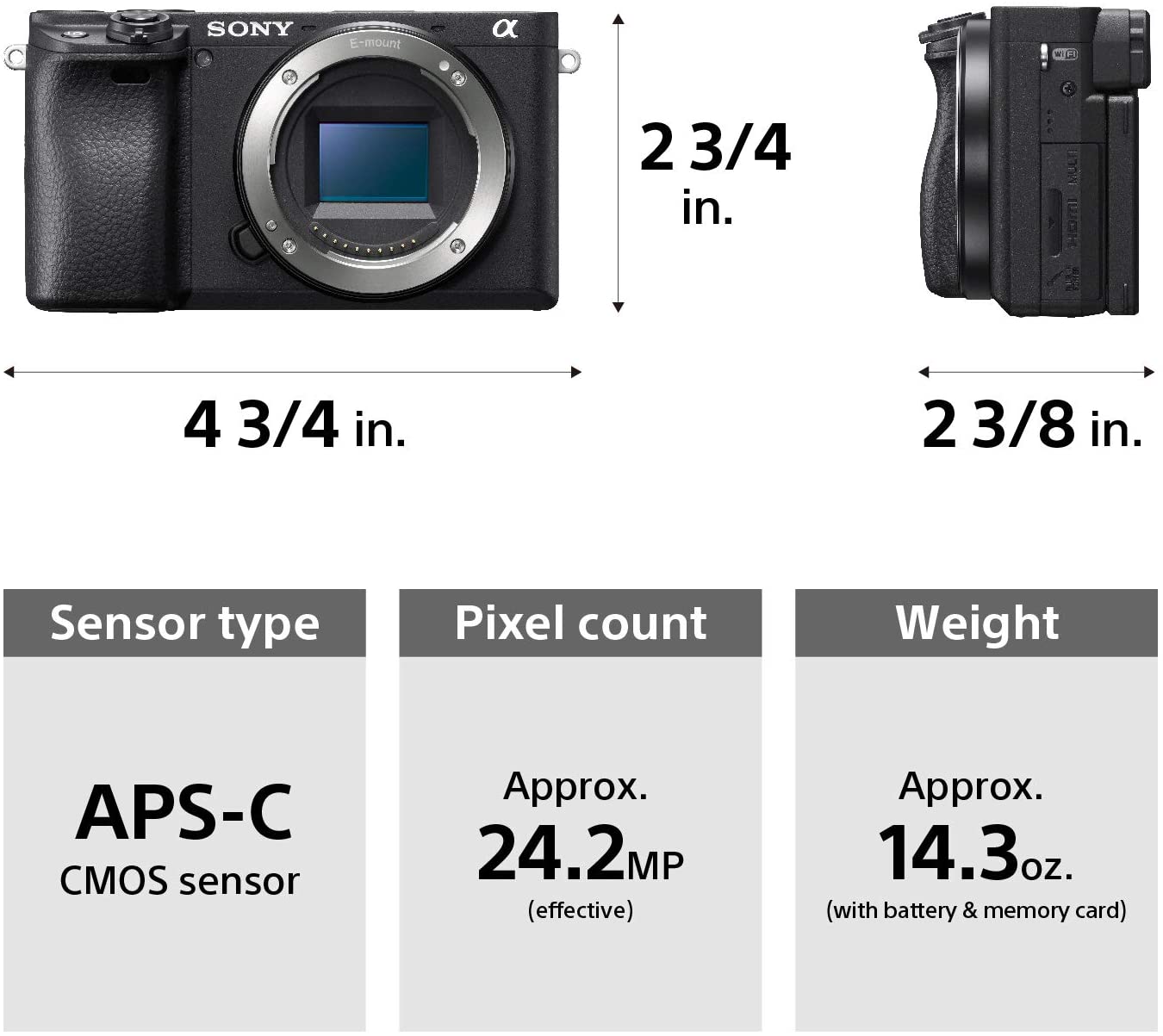 ---
Last but not the least of the entries on our list is the a6400 mirrorless camera from Sony. This camera is very popular amongst beginner YouTubers due to its high quality and midrange price.
First of all, the camera has quite a high resolution, its sensor working at 20.1 Mpix.
Other great features of this camera include its ability to film Ultra HD video at 30fps and 1080p at a very high 120 fps, which can be very useful in certain situations, such as trying to follow a wild animal with your camera for example.
Additionally, the camera features excellent object tracking and image stabilization systems that provide the user with the ability to always keep the focus on exactly what they need.
Next up, the camera is also very reliable and durable, made of high-quality materials that make it dust and scratch-resistant, making it perfect for outdoor use.
The battery life is also quite decent, so long photo shoots and recording sessions should not be an issue. Still, bringing an external charger is advised if you are going to be recording all day.
The interchangeable glass lens is a great addition, too, allowing for an even greater degree of adaptability when it comes to recording quality.
The next great thing about this camera is its connectivity. While not as advanced as some other cameras, it still has everything you will need for both casual and semi-professional use.
It features a built-in wireless, a USB and an HDMI port, and a slot for an SD card, which is more than enough for most users.
In the end, my personal opinion of this camera is quite positive, with the touch screen and the built-in viewfinder being the two best things about it.
If you are looking for a camera to start your youtube journey with, Alpha A6400 is an excellent choice.
What to Look for in a Youtube Camera?
Resolution
Whether you need a streaming webcam or a traditional camera for your content recording, the resolution should always be the first thing to consider, as it has by far the most impact on the video quality.
The cameras in this guide all boast Very high resolutions with certain discrepancies, but each and every one of them is a perfectly suitable choice for youtube content creation.
Dependability
Another important factor that you need to look for when buying a youtube camera is its dependability.
This means that the camera should be as durable and as customizable as possible, so look for one that is made out of high-quality materials and possesses a broad scope of connectivity.
Price
While your camera is likely to be the centerpiece of whatever type of content your channel is making, you should still take note that the price doesn't always equal quality.
Because of this, I have made sure to carefully consider the balance between the two factors when deciding which camera models to put on this list.
FAQ
---
What camera do gamer YouTubers use?
Gamer YouTubers are more likely to want a webcam than a standard recording camera. That being said, they too have used cameras that can be used without a computer, especially if they intend to post content other than gaming videos to their channels.
Recognizing this, we have included both types of cameras into our list, with the intent of accommodating all sorts of YouTubers, including game-oriented ones.
Which camera is best for making youtube videos?
There is no singular, straight answer to this question. Actually, what is the best camera depends on a lot of factors, such as resolution, durability, or even the type of camera a certain YouTuber needs.
The complexity of the said problem has led me to write up this guide, as it gives a lot of information on how to choose the best camera for yourself. In the end, however, personal preference always remains an important part of such a decision.
Which brand of youtube camera is the best?
There are several respected brands manufacturing both webcams and traditional recording cameras, though each brand usually specializes in one or the other.
The brands are too numerous to list out like this, unfortunately. Still, if you are looking for a camera from a well-known brand, the ones described in this guide all belong to world-renowned manufacturers and have been extensively tested, both by their makers and by me when writing this guide.
As a result, you can be sure that all the brands recommended by the guide offer nothing but the highest quality equipment.
Join our Discord Group. Ask questions, team up with fellow streamers, share memes, and more!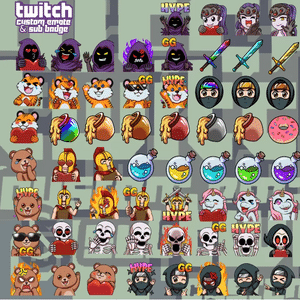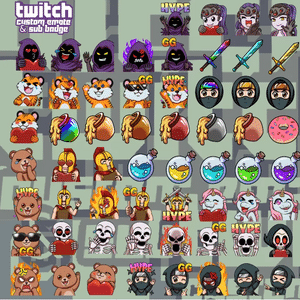 Claim for FREE:
FREE Emote PACKS
A book on growing your audience