Lee Faker Sang Hyeok is a very popular gamer and streamer who has risen to fame by playing the League of Legends.
This guy is considered to be one of the best League of Legends players of all time, and he has won several tournaments.
His streams have thousands of watchers, and he manages to deliver gameplay of the highest quality every single day.
---
If you were interested in the streaming setup he uses, then you are in the right place because these are some of Faker's favorite gaming devices.
* Headphones: Corsair Void PRO
* Keyboard: Corsair K70 RGB MK.2
* Mouse: Corsair Sabre RGB PRO
* Monitor: ASUS VG27AQL1A
* Webcam: Logitech StreamCam
* Capture Card: Elgato HD60 S+
* GPU: ROG STRIX GeForce 2080TI
* Processor: Intel Core i9 9900K
* Motherboard: ROG Rampage VI Extreme LGA2066
---
Let's check the complete Faker streaming setup!
Post 8 of 18 in the Professional Setups
What Headset Does Faker Use?
Corsair Void PRO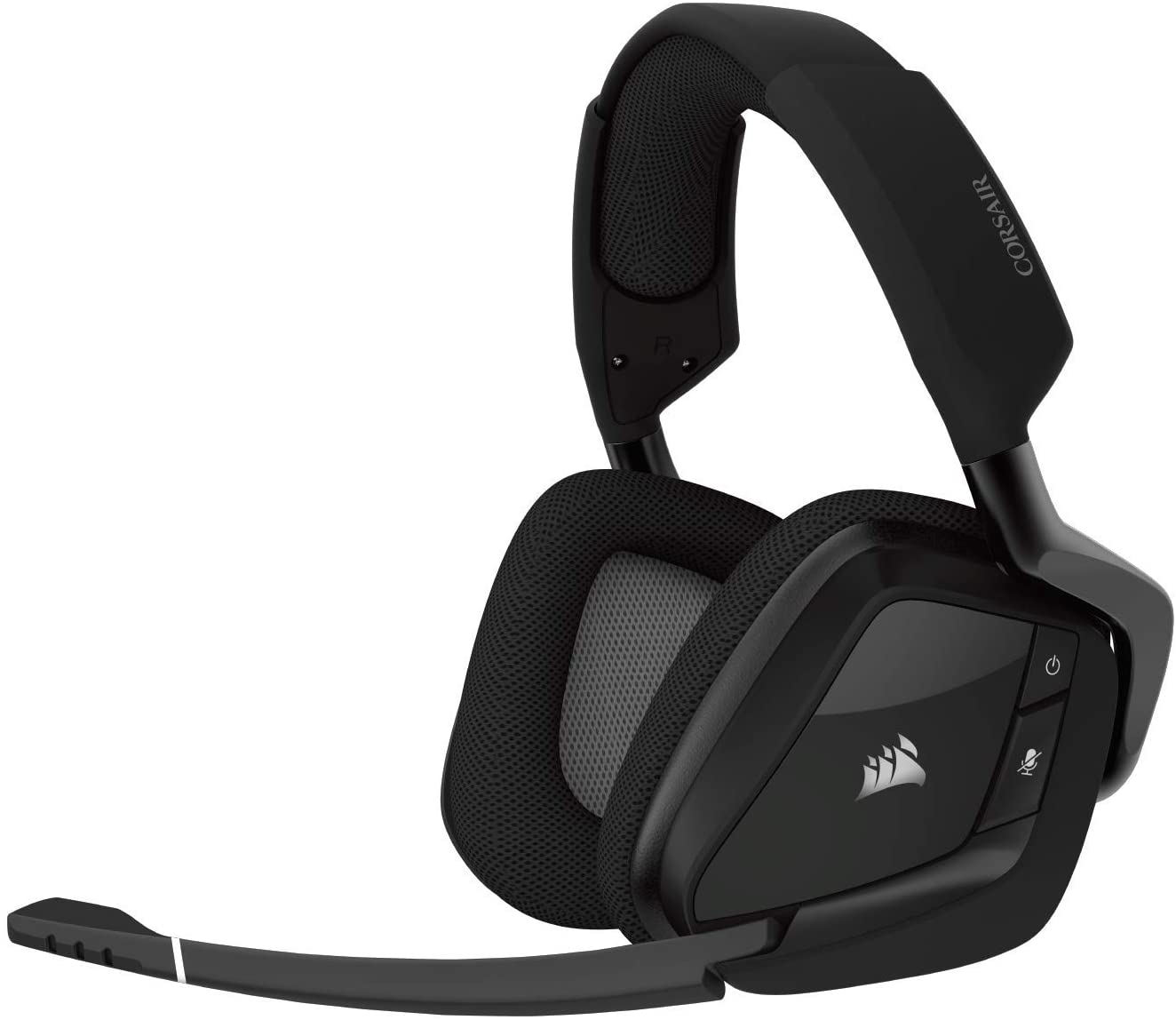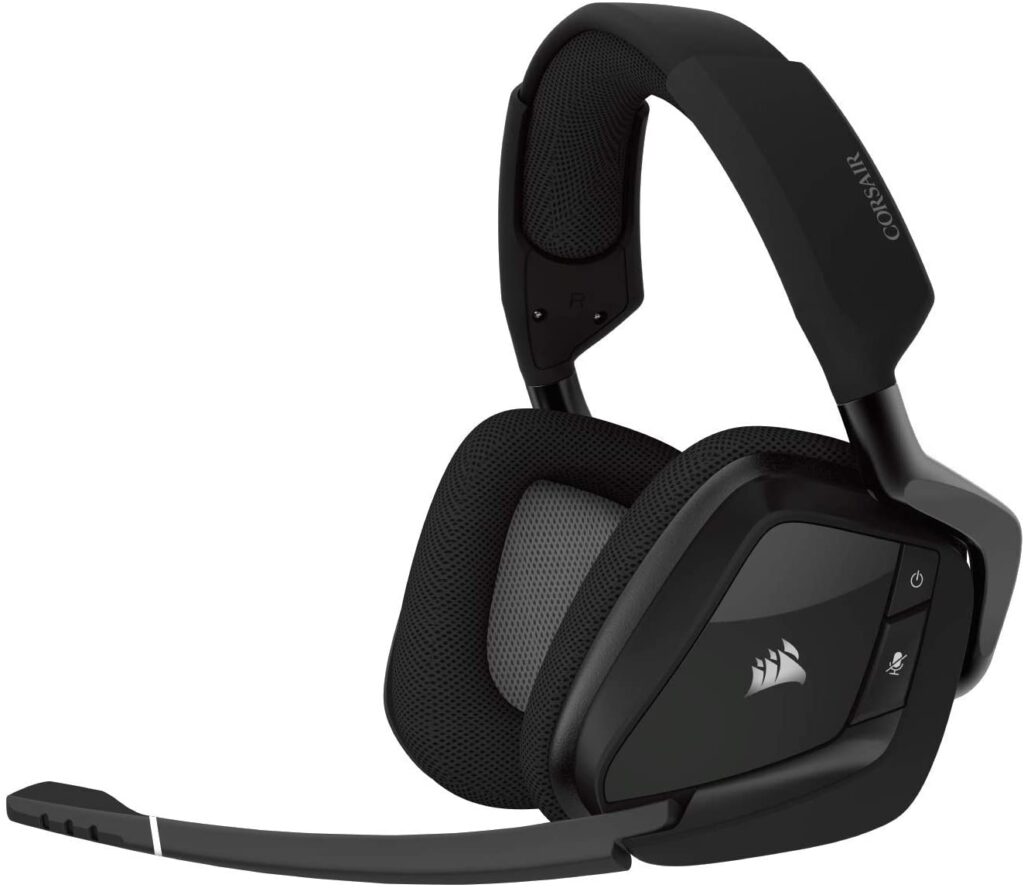 Faker is a big fan of Corsair devices, and you could probably see him rocking the Corsair Void PRO RGB Wireless headphones for some time now.
These amazing headphones are so enduring you will probably use them for years, and they have a great frequency response which is something you can't find in all headphones.
Its battery will last you for more than 16 hours with just one charge, and you can be sure you will be provided with a crystal clear and completely natural sound.
These headphones have a great unidirectional microphone that has mute and noise indicators, helping them eliminate all potential background noise and create the sound of the highest quality.
They are also compatible with basically any device, so you can use them both on PCs, laptops, Nintendo or Playstation consoles, and smartphones.
The speakers also have a wide range of sound and high accuracy, while the microphone will provide you with a frequency response from 100 Hz to 100 kHz.
For a price of 85 dollars, these are definitely one of the best gaming headphones on the market, and they are a good match for both professional gamers and those who do it out of a hobby.
However, some users complain about the sound becoming worse as time passes by, so you may want to reconsider this investment and hear what others have to say about it first.
Related: Best Wireless Headset for Streaming
What Keyboard Does Faker Use?
Corsair K70 RGB MK.2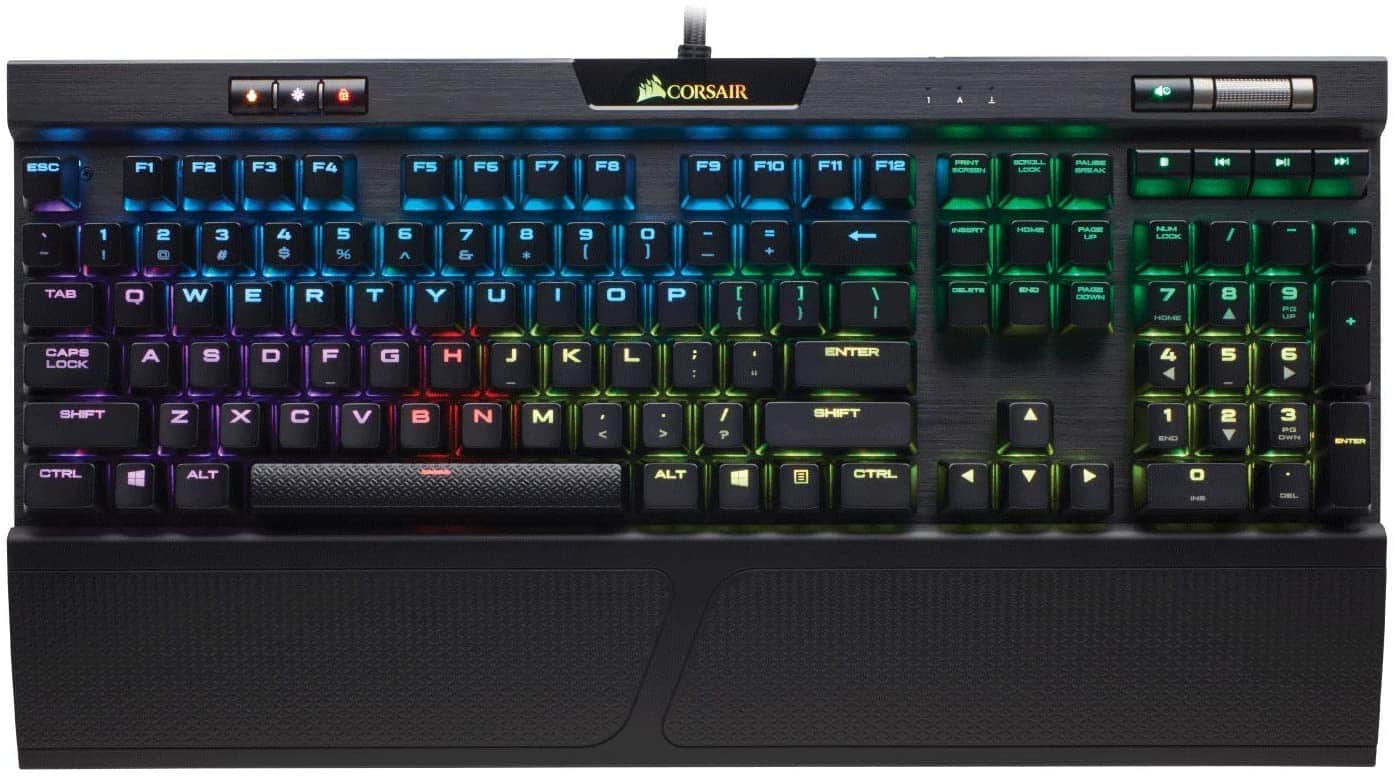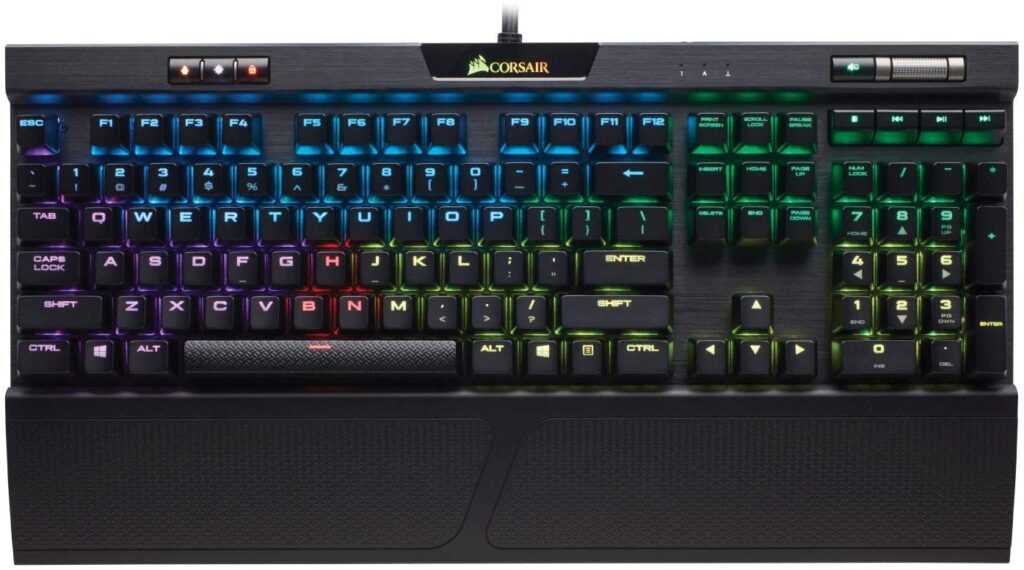 As we have mentioned before, Faker loves Corsair gaming devices, and he has been using their K70 RGB MK.2 mechanical keyboard too.
This keyboard is made from very strong aluminum, which makes it enduring and allows you to use it actively for hours every day without having the fear that it will break in any way.
Even though most keyboards preferred wireless ones, this keyboard is wired, and it can easily get connected to different types of PCs and even laptops.
You can control all the RGB lighting settings and choose the colors that you want to enrich your experience, and this is something many gamers are seeking in a keyboard because they are looking for a way they can stand out among other streamers.
It also has cool Cherry MX key switches that provide you with a smooth experience and high responsiveness, and this is one of the latest gaming technologies.
If you are looking for a silent keyboard, then this is the right fit for you because the company was working a lot in order to create a keyboard that will remain quiet during your streams.
However, users claim that this device is a big downgrade in comparison to the ones they have launched before and that the keyboard is really not as enduring as they claim it to be.
This keyboard will cost you around 180 dollars, and even though that is quite a lot of money for a gaming keyboard, I believe it lacks a few very important gaming features you can find on much cheaper products
Related: Best Keyboard for Streaming
What Mouse Does Faker Use?
Corsair Sabre RGB PRO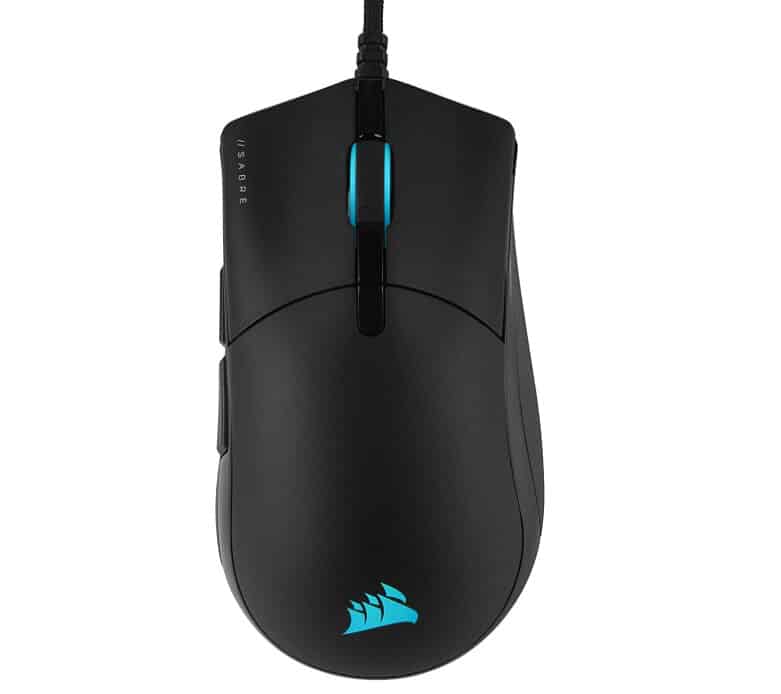 When it comes to his gaming mouse, SodaPoppin likes to keep it simple, and he has been using the Corsair Sabre RGB PRO gaming mouse for a long period.
This mouse is known for its amazingly fast key slider and high compatibility with basically any device you can find nowadays.
Its biggest asset is the RGB lights that will enhance your experience and make your stream look a lot more interesting.
You can choose the colors that you want to appear during the gameplay or stick with just one color board and use it throughout the whole gaming process.
Gamers are big fans of this mouse because it allows them to express themselves and elevate the experience to another level, and they work great in combination with their RGB keyboard.
As a real professional gaming mouse, it has 12 mechanical side buttons that help you control and modify the gaming experience the way you want and receive instant feedback during your gameplay.
The mouse comes with a 1-meter long cable, which is maybe not the best option for professional gamers, but you can try to work it out with an additional, longer cable.
You can easily adjust it through the DPI buttons on the side or change the colors during the game by a simple click on one of these side buttons.
Unfortunately, even though this mouse is loved for its RGB technology, users claim that this is the only good thing about it, and in terms of gaming, it is a pretty slow and bad mouse.
They claim that side buttons do not work well, and there is not much use of them unless you want to change the colors.
The mouse is also wired, and you may have problems while connecting it with your PC or laptop; and even if you succeed in this, you will probably be limited during the gameplay because of its short cable.
Related: Best Heaviest Gaming Mouse
What Monitor Does Faker Use?
ASUS VG27AQL1A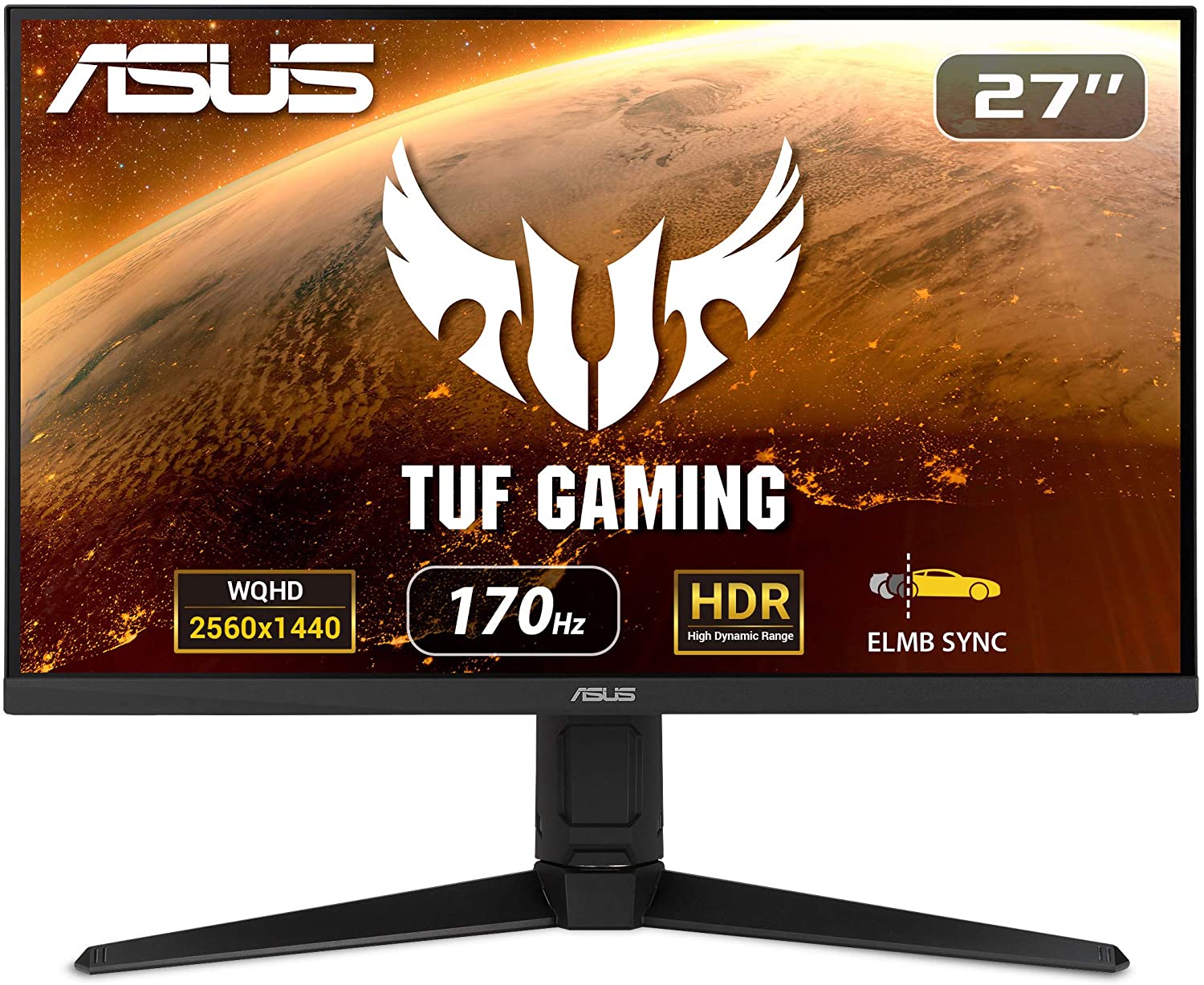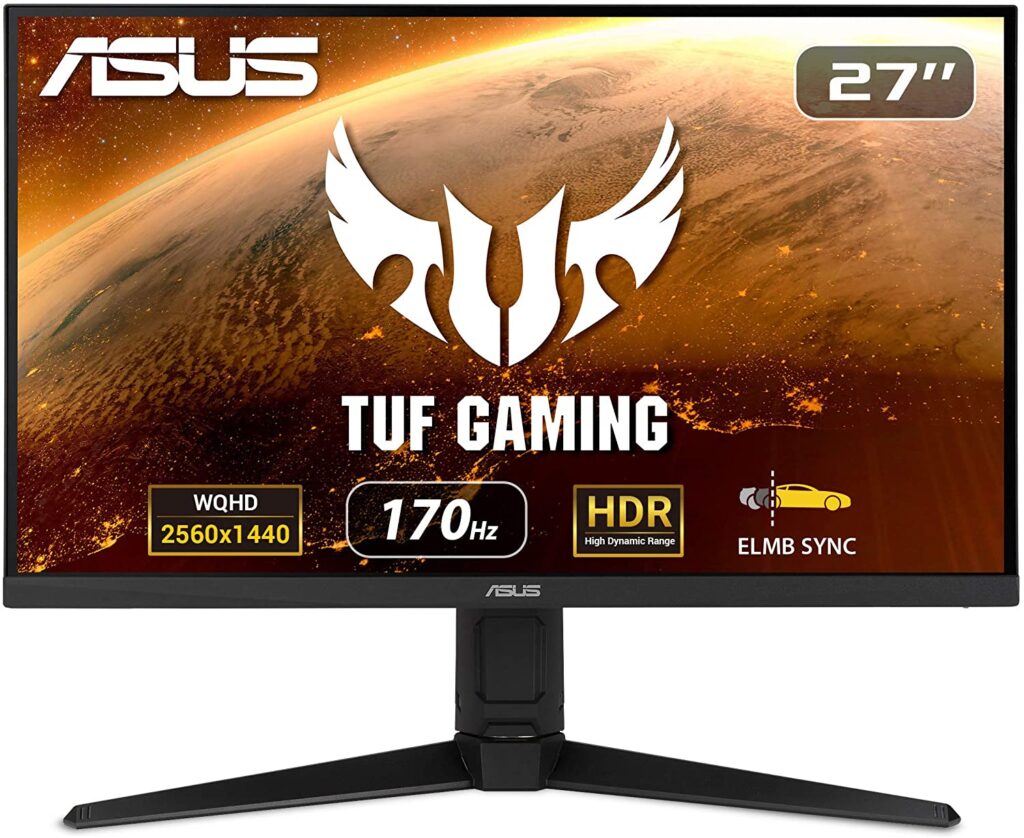 Faker uses one of the newest ASUS monitors, and that is the ASUS VG27AQL1A with an amazing 170 Hz refresh rate,
Even though it was not made specifically for gaming, this monitor has a great Low motion blur technology that eliminates stuttering and potential screen-tearing.
It also has a variable refresh rate that will help your game or hours without the monitor slowing down or facing any type of problems.
This monitor is compatible both with PCs but also with Playstation, Nintendo, and Xbox devices, and it has several ports, so you may connect it with more devices at once.
You can always turn on some of the features like the Shadowboost or the Flicker-free technology that will make your experience a lot better.
Unfortunately, there is very little information about this monitor, and it has still not launched in many countries, so you may want to wait a bit before you pre-order it and hear some other people's opinions.
Overall, its specification looks great, but it might be too expensive because its starting price will be more than 1000 dollars.
Related: Best Streaming Monitor – Top 7 Products and Reviews
What Webcam Does Faker Use?
Logitech StreamCam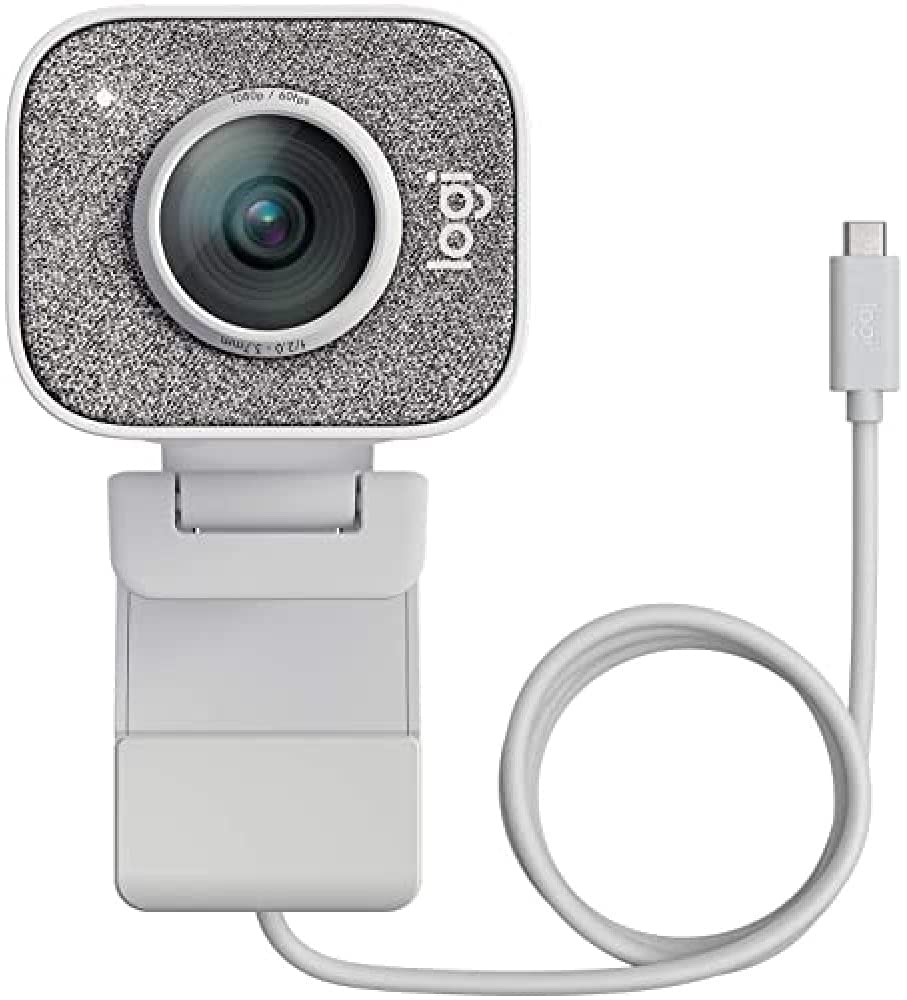 If you have watched Fakers streams, you have probably realized how high quality they are, which is all because of the Logitech StreamCam.
This amazing webcam was made specifically for streaming, and it has so many amazing features that will make your live streams look flawless.
The streaming cam comes with the Logitech Capture software that allows you to use different filters and features, control the frames, lights, and quality of the picture.
You can stream at 60 fps without any problems and capture all the details in the 1080p resolution, and the amazing features will help you never lose focus during the stream.
The camera also does the auto-exposure that eliminates all the imperfections and flaws on your face and makes you look incredible in the stream.
This webcam can easily connect with both Windows and Mac devices, and you can also use it on your smartphone.
For 170 dollars, this is a pretty expensive webcam, but this is definitely the best streaming webcam on the market, and you can be sure that it will provide you with great videos for years.
Related: Best Webcam for Streaming
What Capture Card Does Faker Use?
Elgato HD60 S+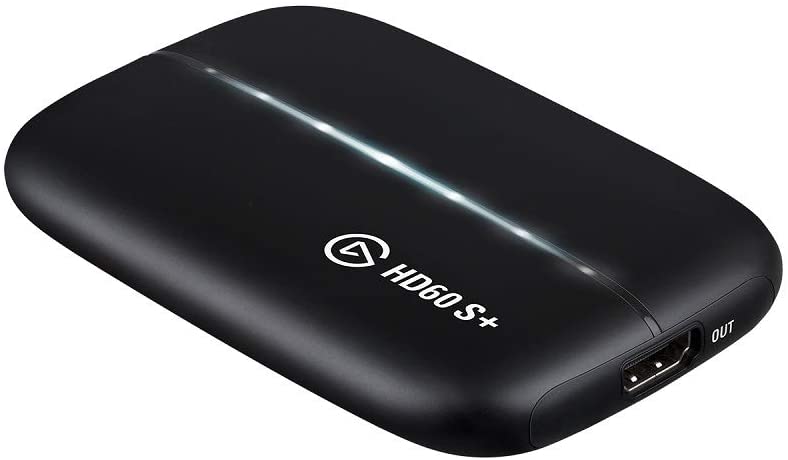 In order to improve his gameplay, Faker uses the Elgato HD60 S+ 1080p 60 capture card for OBS that can work great with different streaming platforms.
This Elgato graphics card secures you with a completely smooth gaming experience and provides you with high-quality gameplay, which is something that is not always possible with a simple graphics card.
It has a 60 fps speed, and it is definitely the best option for professional streamers because it provides an impeccable experience, even when their network is overloaded with other users.
You can also be sure you will have a very low latency while streaming, so your stream will have no obstacles in any way.
This graphics card allows you to film the whole stream with a simple click and save it to your device, but also to do the flashback recording even when the stream is completely done.
With its price starting at 140 dollars, this is definitely one of the best and cheapest capture cards you can find on the market.
Unfortunately, Elgato capture cards usually only work with strong, gaming PCs so if yours is not one of these, you may face some problems when trying to connect it.
Related: Best Capture Card for Streaming
What Graphics Card Does Faker Use?
ASUS ROG STRIX GeForce 2080TI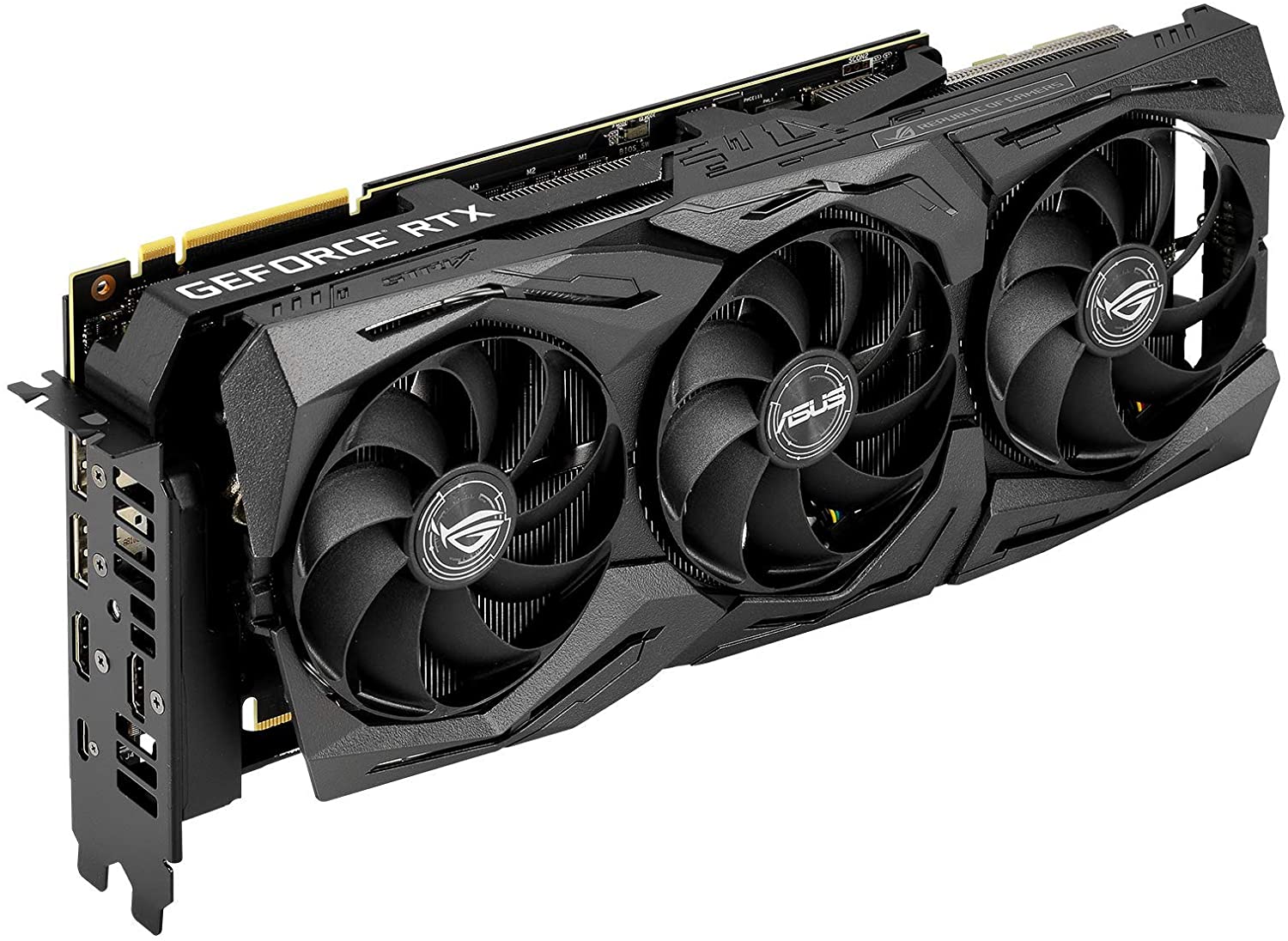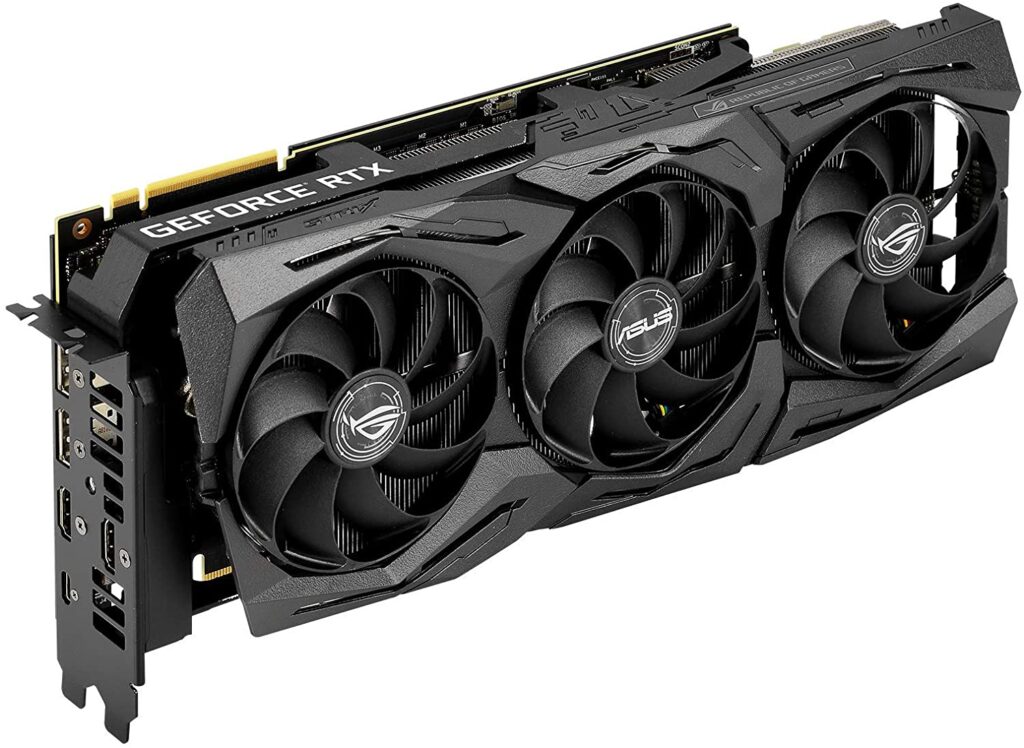 This Asus graphics card is probably the most popular product among gamers, and Faker is also one of the biggest fans of the Asus ROG STRIX GeForce RTX graphics cards.
Enriched with NVIDIA Turing with 1665 MHz Boost Clock (OC Mode) and 4352 CUDA cores, this is one of the fastest and strongest graphics cards on the market and an absolute favorite among all professional gamers and streamers.
With its 11GB GDDR6 memory in a 2. 7 slot form Factor, this is one of the first ASUS graphics cards with these features.
You should know that this graphics card can support up to 4 monitors, and its Auto extreme and Max-contact technology will be delivering premium quality all the time, so you can always be sure that you will be provided with the highest quality and performance while gaming.
This card also has a GPU Tweak II included, and this is a feature that makes controlling performance and streaming in real-time easier than ever, providing you with access to additional software like Game Booster, X Split Game caster, WT Fast, and Quantum Cloud too.
Even though this graphics card will cost you around 2000 dollars, this is a pretty good price for a card that has all of these specifications, and it is definitely one of the best options for professional streamers and gamers or those who want to become ones.
One thing you should be aware of is that it is only supported by very strong gaming computers, so it will definitely not be able to work properly on a regular computer.
Related: Best GPU for Streaming – Top 7 Products and Reviews
What Processor Does Faker Use?
Intel Core i9 9900K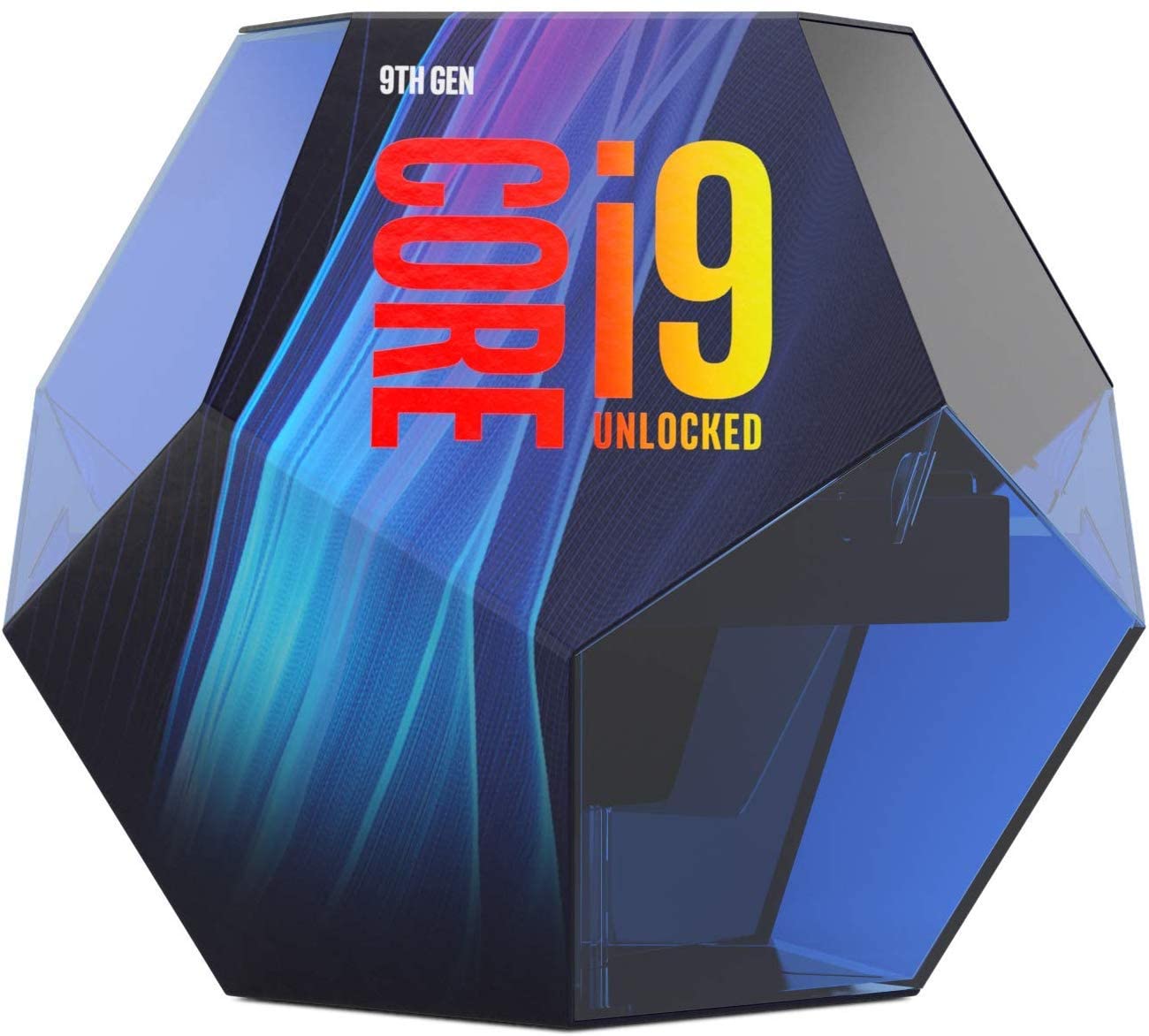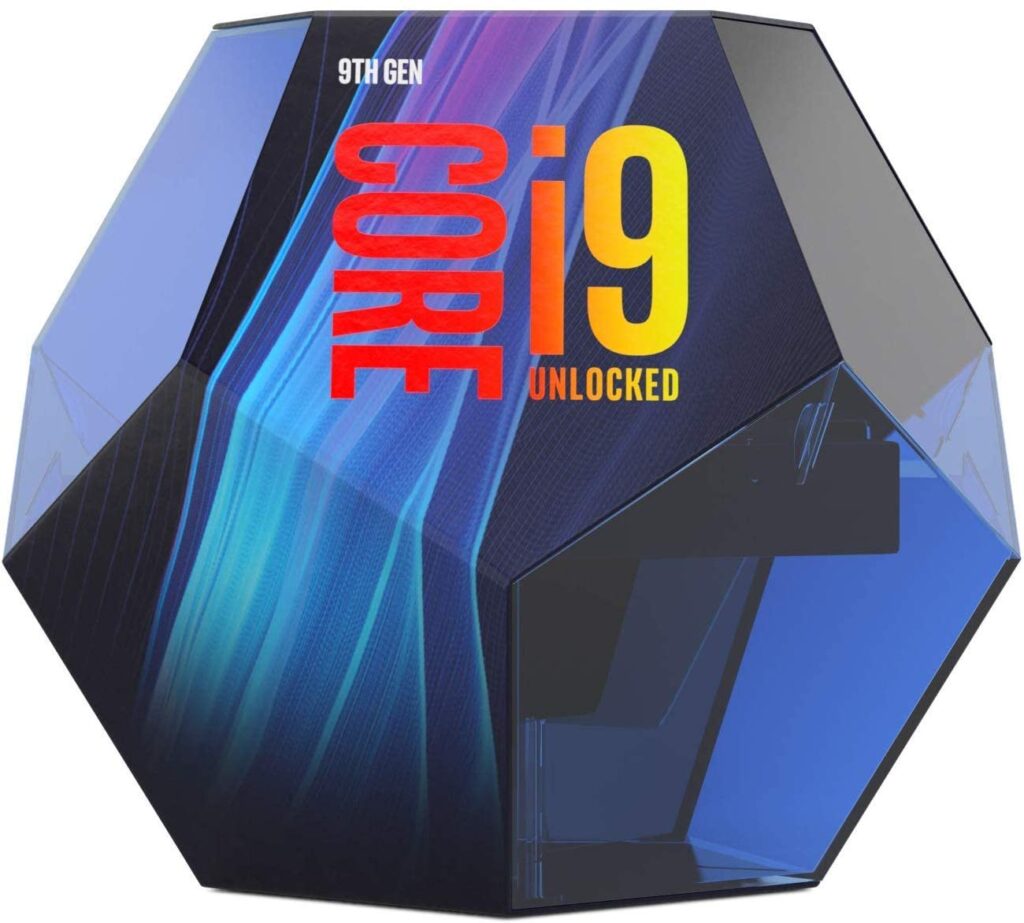 This Intel Core i9 9900K Desktop processor with 8 cores is definitely the most popular gaming processor on the market, and you can be sure that Faker, too, is a big fan of this amazing processor.
The Intel processor has eight fast cores and 16 threads that allow it to work without any problems making it the best choice for all professional gamers and streamers.
There is also an Intel Graphics 630 card integrated, and its speed is usually ranging somewhere from 3.60ghz to 5.0 GHz, which is a lot faster than most processors on the market nowadays.
However, Intel claims that it is compatible only with Motherboards based on Intel 300 Series Chipsets, so they basically want to force you into buying another one of their products.
On the other hand, most users have been using it in combination with motherboards from different companies, and it seems to works just fine this way too.
It can also be very hard to get your hands on one of these because it is sold out all the time, so you may try to find a pre-owned one, which will save you some money.
I do not recommend using this processor with slow and cheap graphics cards because it can harm both your processor and your PC.
Related: Best CPU for Streaming on Twitch
What Motherboard Does Faker Use?
ASUS ROG Rampage VI Extreme LGA2066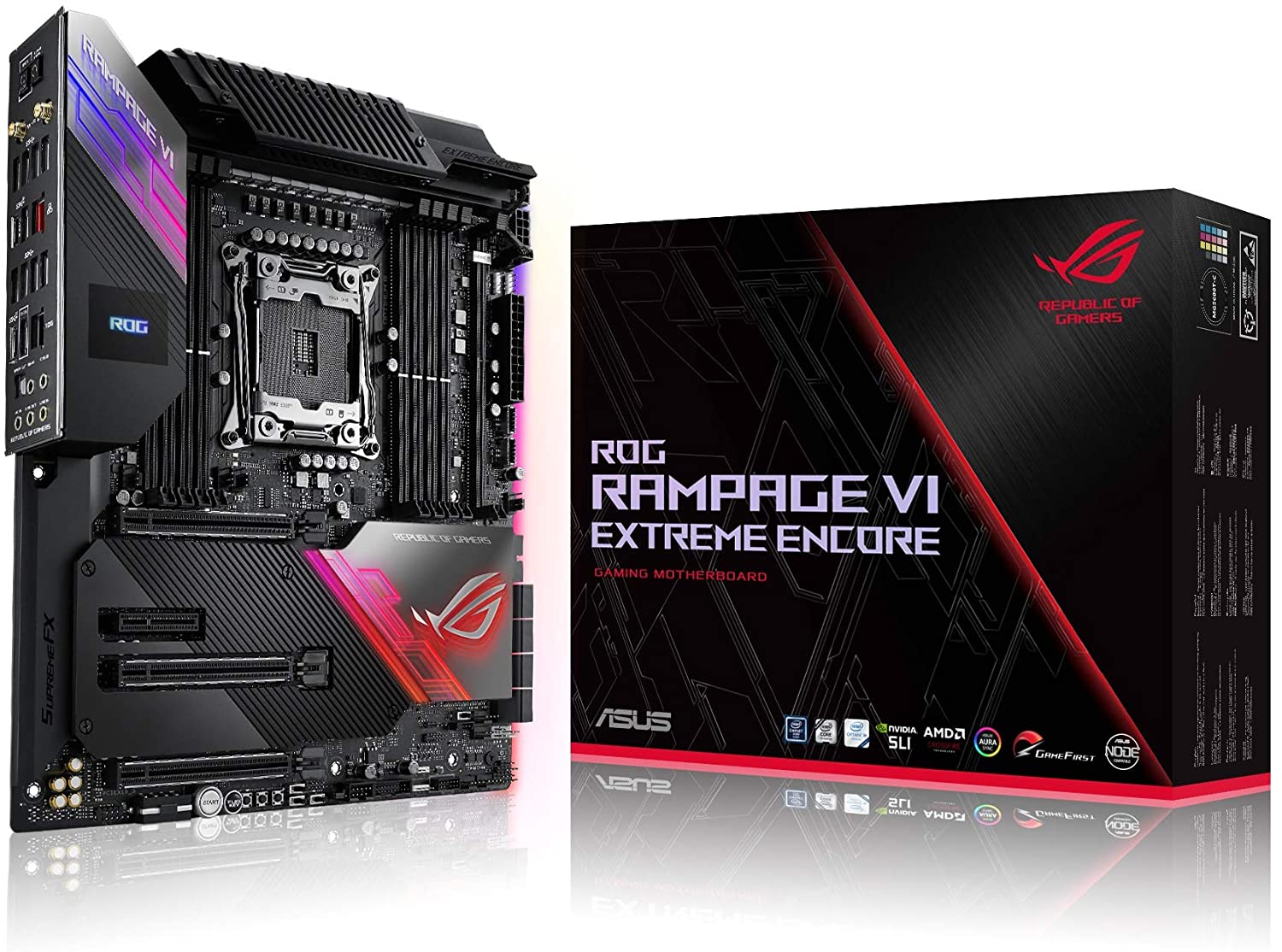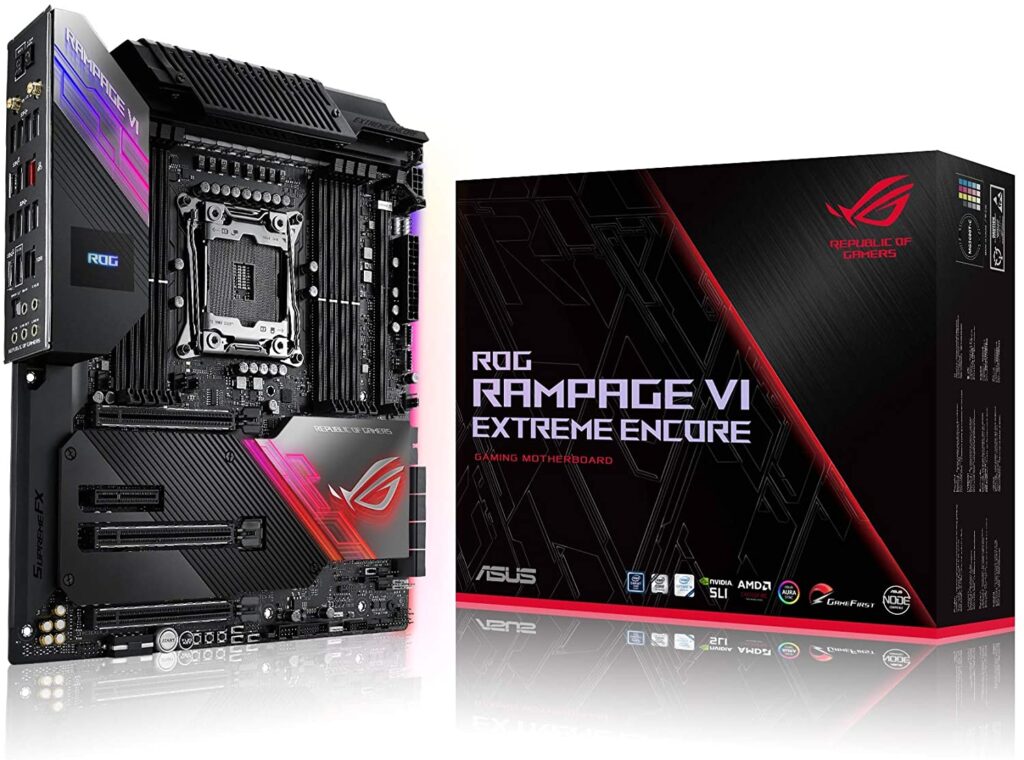 Even though he has an Intel processor, Tfue opts for the ASUS ROG Rampage VI Extreme LGA2066 Motherboard.
However, this motherboard claims it is compatible and designed for the 7th generation of Intel Core X-Series processors, and it maximizes both the speed and the connectivity.
This motherboard is built for high-performance PCs, and it is definitely the perfect choice for all gamers and streamers.
The good thing about it is that it comes with an amazing thermal sensor that detects if the motherboard gets overheated and several coolers that control the temperature in the device, so you don't have to worry about it crashing down and burning.
You will also be able to personalize your motherboard and turn on your favorite colors and shades, which is a pretty cool feature for streamers and looks great on camera.
Its integrated software reduces installation time and increases contact with ports for improved connectivity, so you should be able to connect the motherboard to all of your devices in a matter of just a few minutes.
Unfortunately, many users complain that this motherboard did not last them for too long, so even though it looks like a great product and has plenty of cool features, you should definitely read the reviews and see whether this is a good fit for your needs or not.
Related: Best Motherboard for Streaming – Top 9 Great Products
We are sorry that this post was not useful for you!
Let us improve this post!
Tell us how we can improve this post?