If you have not heard of stream decks before, we will provide a short introduction about Elgato Stream Deck Mini. Basically, it is a hotkey that helps you customize your social media, streams, or any program that you use on a computer.
Stream deck mini helps you perform complex and simple actions with ease. It is extremely helpful in the heat of running your stream.
Our findings show that streamers are mostly looking for a quick solution when it comes to muting mics, changing scenes, bringing up certain graphics, or simply changing the background music. Sometimes, a stream deck helps you when you want to perform multiple actions, as well.
Post 7 of 9 in the Elgato
Elgato Stream Deck Mini Review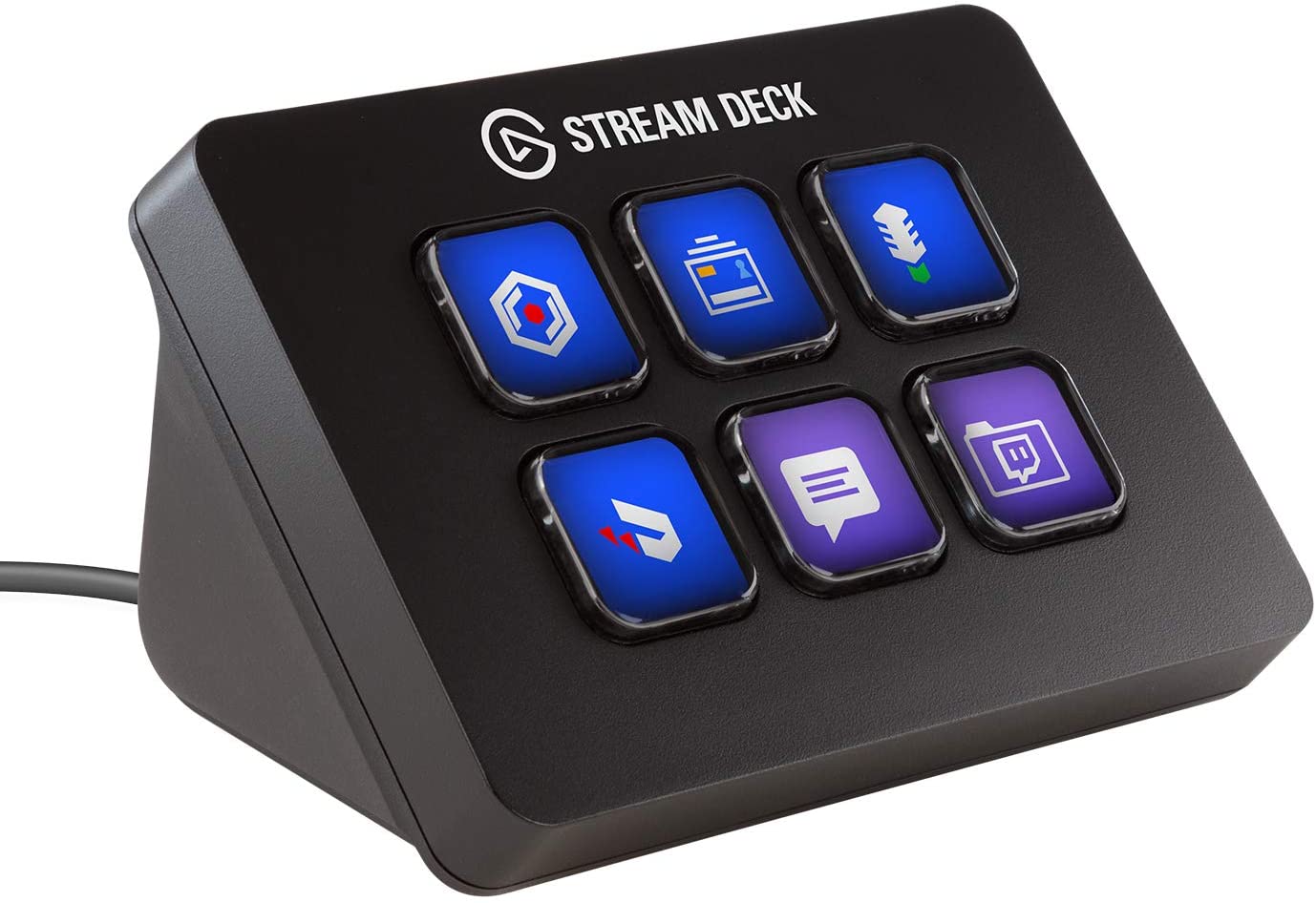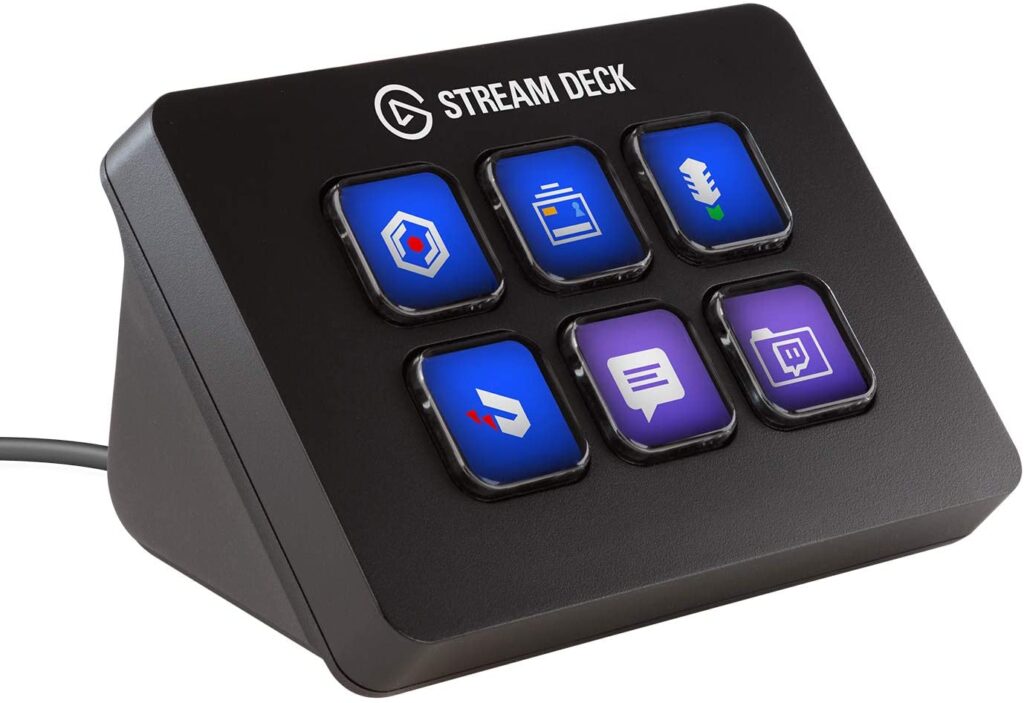 Elgato stream deck mini is a younger brother of the traditional Elgato stream deck. Although it has only six keys, the functionality is okay. Each key has a little screen behind it. Thanks to that, you can customize icons and put anything you like. All this make it a good Elgato stream deck alternative.
---
Software Installation
Generally, installation is a bit onerous. But we will try to depict and simplify it as much as we can. Before you start with the installation you have to download Elgato software.
Only then can you plug the stream deck cord. Then the next steps involve the drag-and-drop process, renaming your Elgato stream deck if you prefer, or simply editing some basic info.
The icon creation tool is a simple web portal, where you drag-and-drop a command to a button. However, some might be annoyed because Elgato's key creator is not involved. After all, the process would be easier and more pleasing to the eye.
The list of available commands is very long. There is no "recommended" or "default" setup which, we believe, can be tricky for new users, and even for the more experienced streamers. That is certainly an area in which Elgato needs to improve. However, future YouTubers can conclude that the most frequently used shortcuts for streaming can be found in the system tab.
For example, they can drag and drop the website tab. They can copy a URL of their YouTube account there, and name the website tab whatever they want.
Moreover, you can find and put any icon you want to denote the website you have chosen. When you finish the software setup and editing, you just press the assigned button and it will open you what you want.
Generally, due to the long list of available commands, one needs a deep knowledge of them all to choose the most appropriate ones.
But the real question is who is willing to study about them, after all? However, the long list is not Elgato's fault, of course, but just a sign that companies always push for new features and commands.
Related: Best Streaming Software for Twitch
Key Features
1. Small Size
The Elgato stream deck mini is pretty small and it is easy to tuck away. The six OLED buttons are completely programmable. For some, six buttons might be more than useful, especially if they want to perform certain actions in an old-fashioned way.
However, the main point of the stream deck is to help you stream. That is exactly what this Mini version does. Therefore, you can open Streamlabs OBS and choose different scenes for different parts of your stream.
The problem is because you have only six buttons, there is no enough space for things like the opening scene, live scene, ending scene etc. So, you should create folders. There you can put all the scenes you need for successful streams. A plethora of customizations are available.
2. Multi-Actions Feature
One can perform multiple different actions with his/her Elgato stream deck mini via the so-called "multi actions" tab in a stream deck section. You only need one keypress to do so.
For example, one can set that by one press of a button, he/she can activate multiple actions – live streaming, starting scene in his/her live, slight delay to help people join in time, to tweet.
Also, you can share: "I am live on Twitch", which is a bigger delay to wait for people to see the tweet. Apart from that, you can switch to live scene and unmute the desktop mic. You can add everything you want, and all that is just one click away.
3. Good Design
Elgato stream deck mini is always angled towards you and a cord is slightly recessed into the plastic, so the cord is protected from flexing.
It cannot be mounted at any height or angle. That might be a problem for those who prefer flat stream deck. The device itself is made of plastic, and it looks dense and durable.
Target Audience and Price
Who is the Elgato stream deck mini aimed at? Generally, at most of the people. Whether you are a beginner who is looking for something little and easy to handle, or an experienced streamer who wants something to gain even more followers and improve his/her content.
Moreover, the beginners can use this Elgato stream deck mini as a stepping stone in streaming, and one day if they like the idea, they can pair it with a normal-sized Elgato stream deck. Therefore, they get 21 keys.
Anyhow, we believe that Elgato has had smaller and medium growing streamers in mind when making this stream deck.
The normal-sized and XL stream decks are more expensive, and they are quite an investment, especially for beginners. However, the Elgato mini comes at a reasonable price for such a product. After all, you get a wonderfully customizable Elgato product at an okay price.
QUICK OVERVIEW: Best Streaming Deck
<!—INSERT CODE BLOCKS BELOW—>

Dimensions: 118x84x21mm
15 LCD buttons

Mecha-Membrane technology
32 programmable keys

25 keys (including 1 programming button)
Weight: 285 grams
Conclusion
Generally, Elgato had to find a way to reduce price, and therefore, they built the Elgato stream deck mini with only six keys. However, we do not believe it is a huge disadvantage if it is a disadvantage at all. We would even say that in some aspects it certainly exceeds expectations.
To conclude, multi actions and folders make it up for only six buttons, you should not be worried about that. Honestly, it is not possible to find a better product at this price. Therefore, we certainly recommend you this one.
Related: Elgato Stream Deck Alternative
Join our Discord Group. Ask questions, team up with fellow streamers, share memes, and more!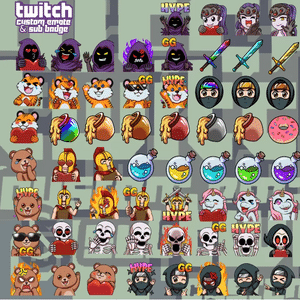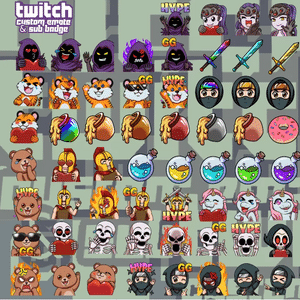 Claim for FREE:
FREE Emote PACKS
A book on growing your audience