Every successful streamer wants to get the best possible equipment for his or her streams. Therefore, we know that the stream deck will be an excellent addition. For your grand streaming plans, you need to have a "weapon" that will help you interact with your audience and become their favorite streamer.
Our team, of course, agrees that Elgato Stream Deck is one the best, if not, the best option in the market. On the other hand, we know for examples where people told us that Elgato had a high price, it was bulky, and lacked versatility outside of streaming. Therefore, there are other options that are extremely attractive, and some are even similar to the Elgato stream deck.
Post 6 of 6 in the Elgato
Best Elgato Stream Deck Alternative
Reviews
If you are beginning to stream or you are just looking for an alternative Elgato stream deck, then we have the perfect list for you. Whether you are looking for something cheap or slightly expensive, opposite or similar to the Elgato stream deck, we have made a list of Elgato stream deck alternatives. We hope that our list will help you.
1. Elgato Stream Deck Mini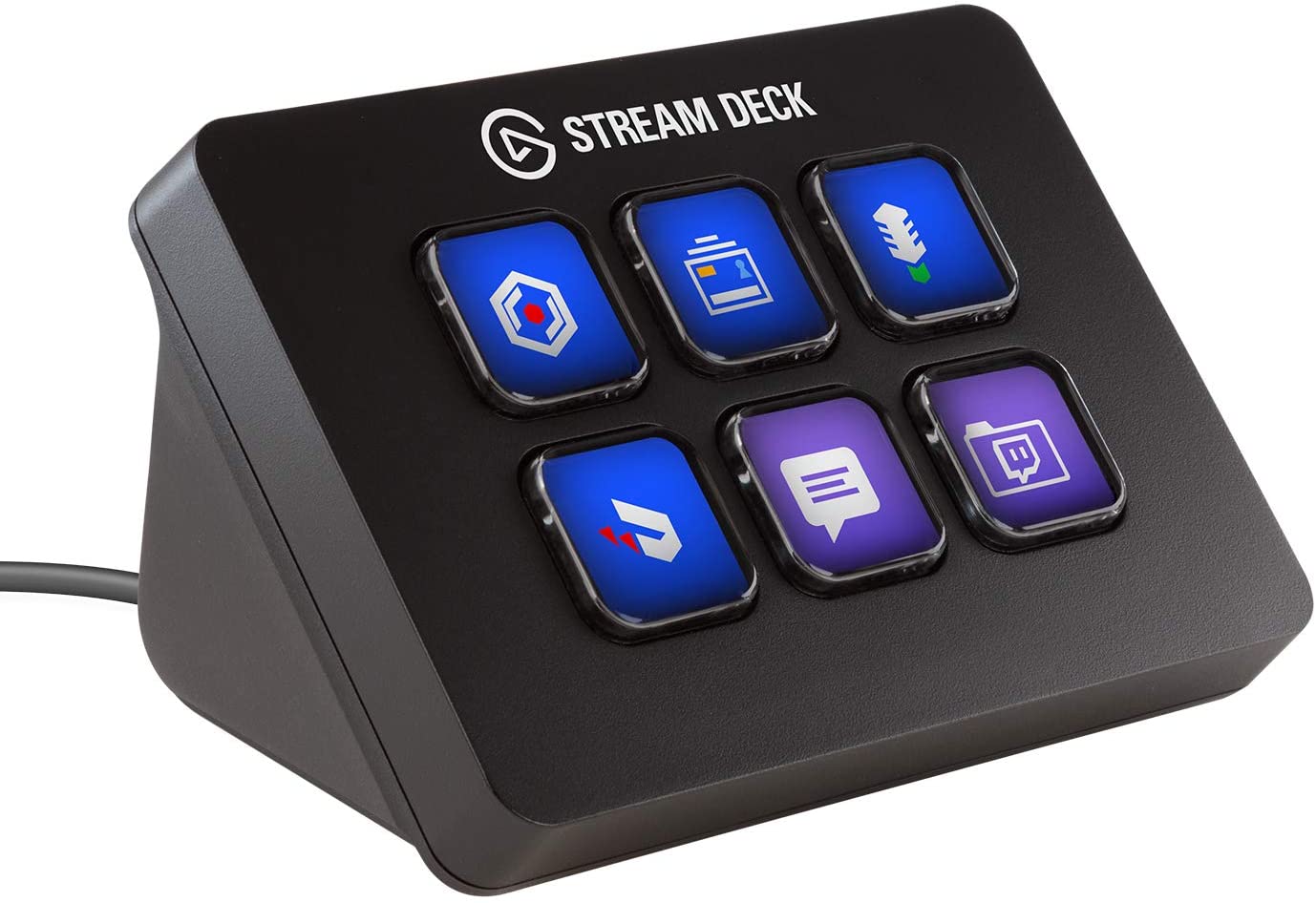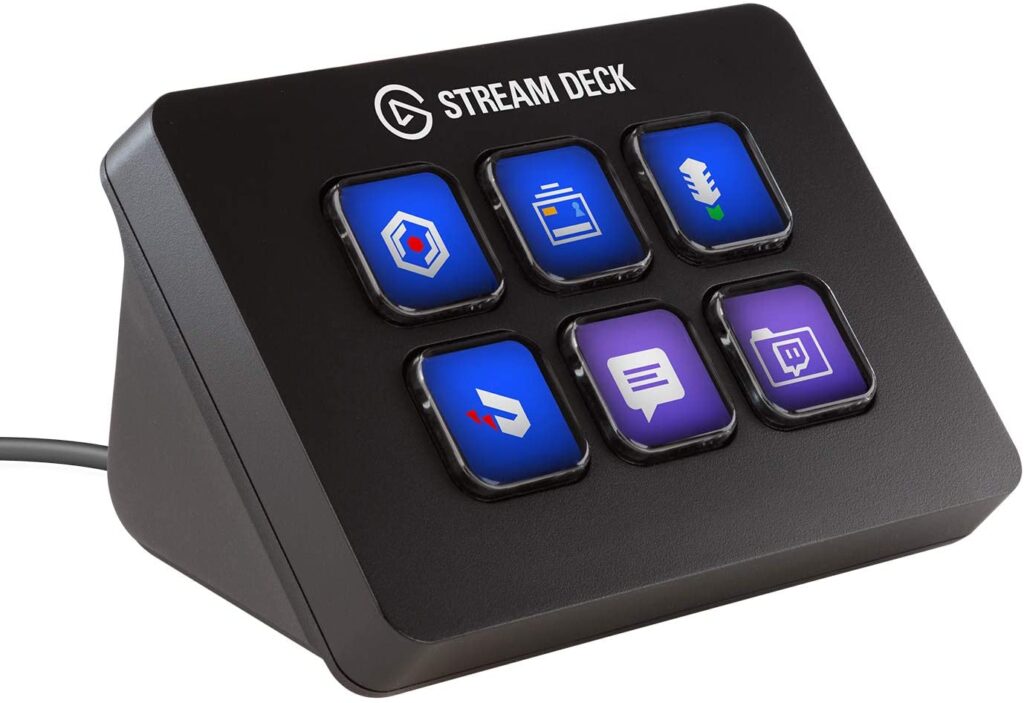 Elgato stream deck mini is probably the first alternative to the Elgato stream deck that comes to our mind. Affordable and small, the streamers love it. We have chosen to review a stream deck with 6 keys.
Who is it best for
This should be the best Elgato stream deck mini alternative. If you see that your youtube or twitch channel is on fire, do not waste your time. Go on with something more advanced.
Therefore, we would recommend this to beginners. But, even older and more experienced users are satisfied with this one. However, we know that some people might find 6 keys unsatisfactory.
Be that as it may, there is always an option to upgrade this mini stream deck to a state-of-the-art stream deck.
Key features
Elgato Stream Deck Mini is fully customizable. It has 6 LCD programmable buttons. While the regular Elgato stream deck has 15 keys.
These 6 keys allow you to adjust audio/volume, change scenes or simply launch media. Generally, one can play multiple actions at the same time with just one tap. You can use custom icons or animated GIFs to customize the keys.
The great thing with this stream deck is that you are going to pay less and get these six programmable keys. Moreover, if you ever decide to buy a larger stream deck, with 15 buttons, you can pair it with this one and get 21 LCD, fully programmable keys.
---
2. GoXLR
Go XLR is Helicon's trump card in the "streaming ring". Overall, this streaming device is great but it is hefty. Therefore, the price might be a problem when purchasing this streaming gem.
Who is it best for
For streamers who are ready to pay an adequate price for top-notch gear.
Key features
When it comes to streamers, they need the Mixer settings part the most. Generally, it is very flexible, so you can play music to the stream while at the same time you do not hear it. Moreover, you can have your friends talk to you without interrupting the stream.
---
3. Razer Orbweaver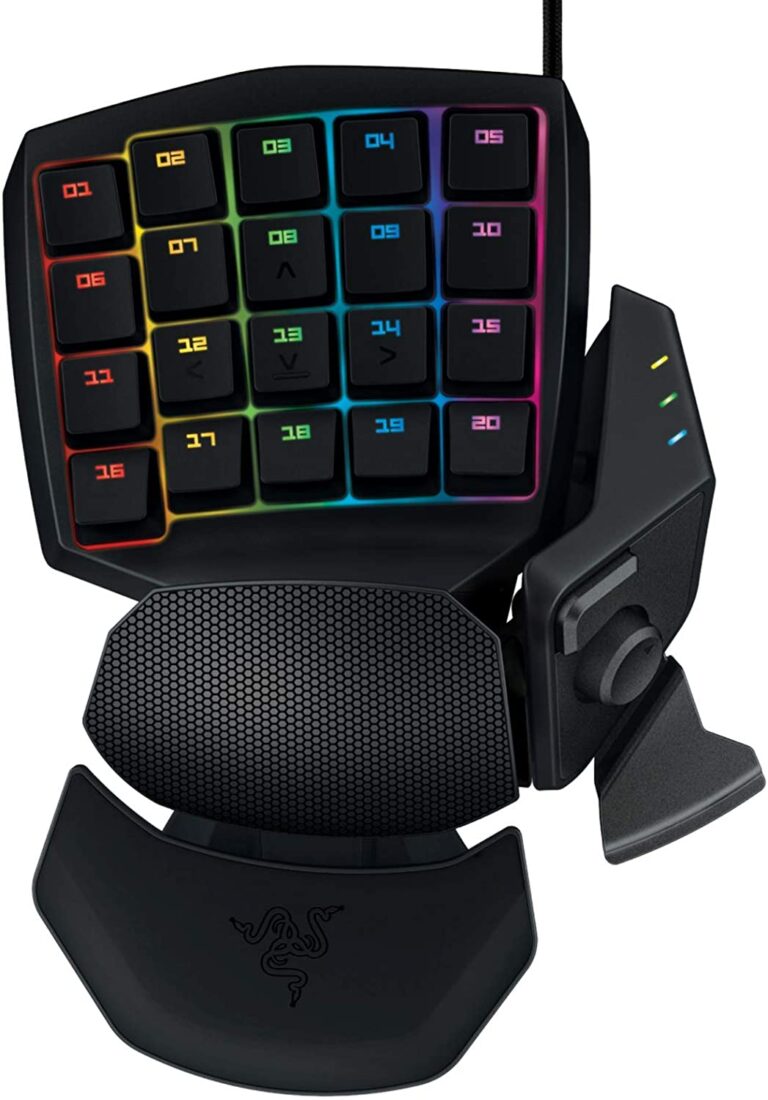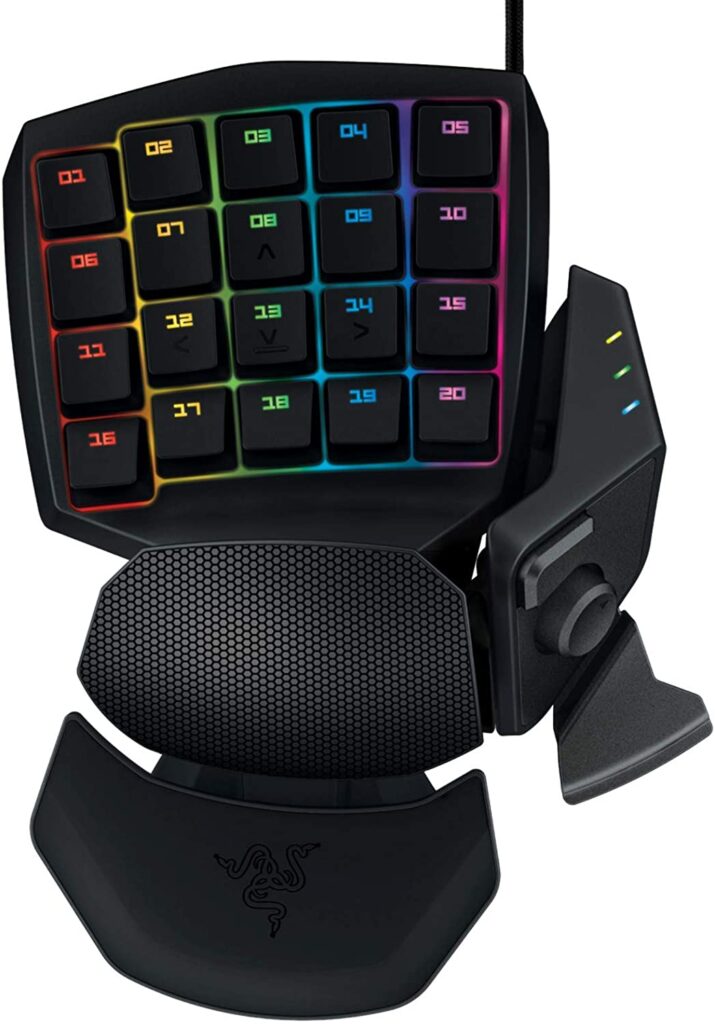 Razer Orbweaver is made to help you rest your wrist and palm while playing and streaming games. It is fully programmable so you can customize controls.
Who is it best for
Obviously, this product is intended for gamers. The rubberized base and palm rest give you stability while playing games. It will stay where you place it, and you will be able to rest your wrist and palm.
Key features
You get a six-foot-long USB cord and due to its dimensions, you can keep it wherever you want. The rubberized base helps you put it even on the corner of your desk.  Generally, Orbwear fits hands of all sizes.
Orbweaver consists of three parts. First is two-piece rest for the wrist, a second keypad with programmable LCD buttons and finally, a joystick with two thumb buttons. At the centre buttons are the most often used WASD keys by default. However, those WASD buttons are not distinctive enough.
---
4. XK 60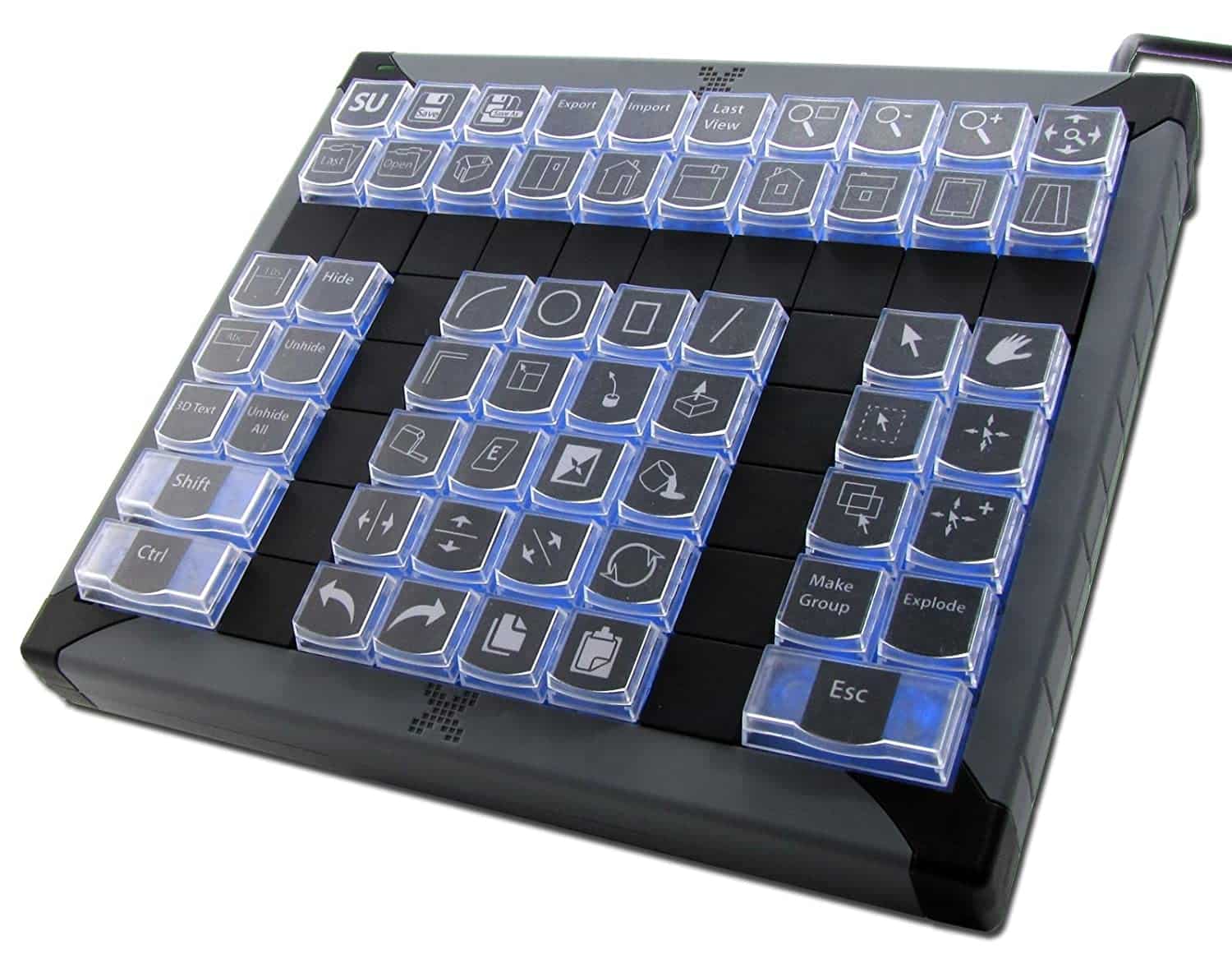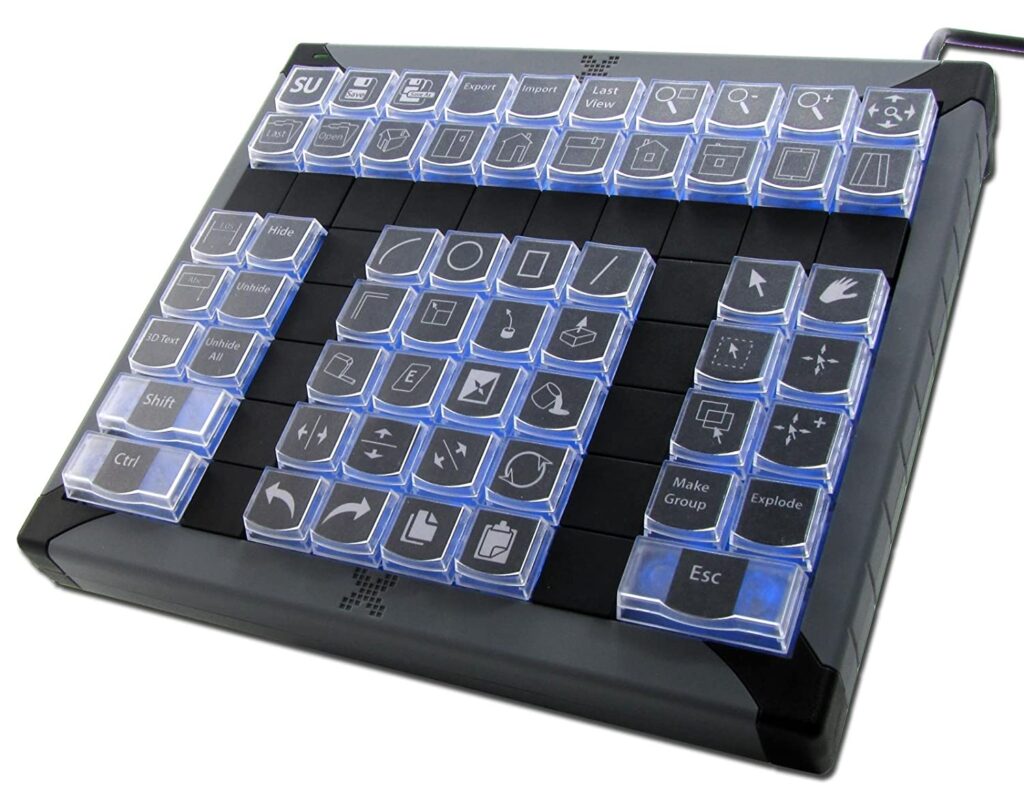 XK 60 comes with 60 customizable buttons and internal memory. There are keypads with 24, 80, and 124 keys, as well. Generally, if you are looking for something for data entry this will be a great choice.
Who is it best for
XK 60 provides easily customizable layouts, programming options and legending. Overall, this is a good option for streamers.
However, thanks to MacroWorks 3.1 software you can use it for simple programming as well. Therefore, programmers will enjoy XK 60, as well.
Key features
Because of internal memory, you can save your settings and transfer the keyboard from one PC to another. As we mentioned MacroWorks 3.1 allows you simple programming. Moreover, it is useful if you want to launch applications, open files or access directories.
PI3 firmware allows you to install joystick or mouse emulation and flash updates.
With XK 60 you get red and blue backlighting.
---
5. Loupedeck Live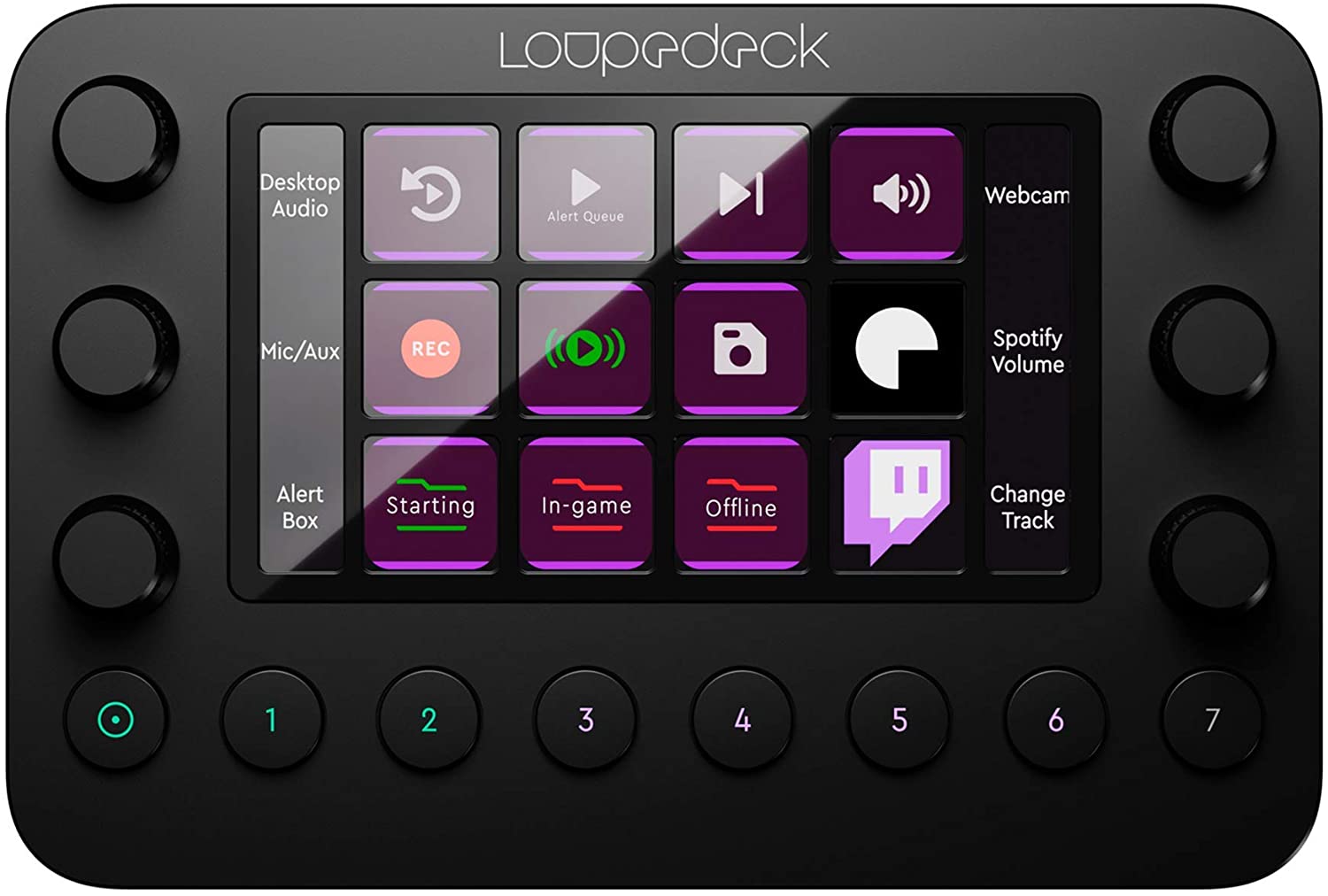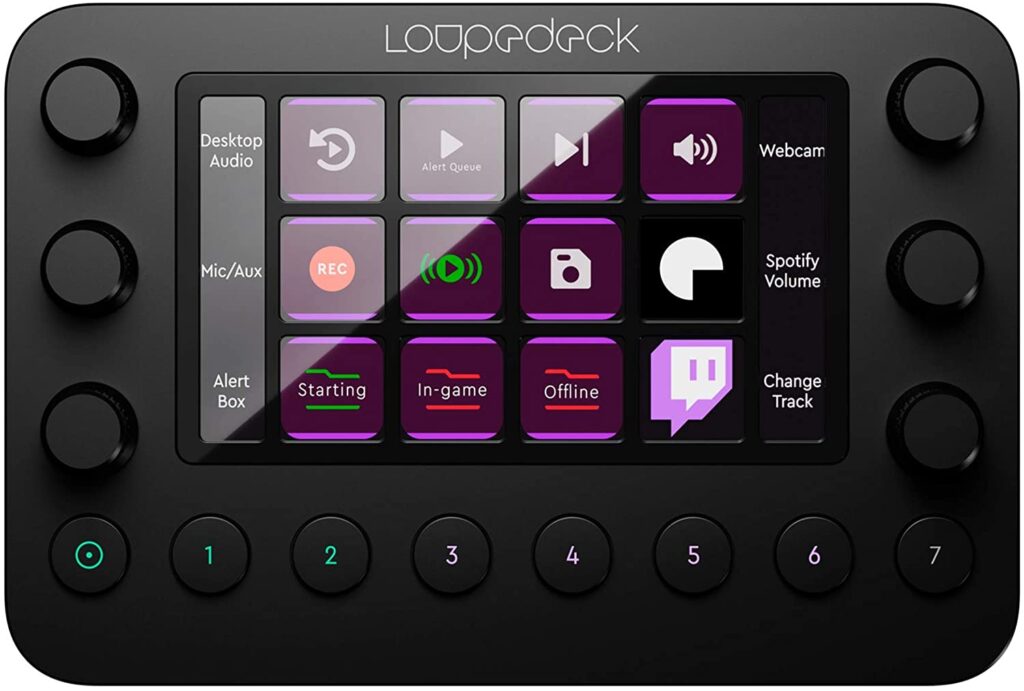 Although this seems like a perfect Elgato stream deck alternative software, we do not recommend Loupedeck Live one. Firstly, you pay a high price for a product that does not work well. Moreover, you have to pay additionally for some features.
Who is it best for
This would be a perfect solution for streamers if it was not so buggy. Generally, a variety of options available make us think that this stream deck is even better than Elgato. However, we see that their software simply does not follow the quality of the given options.
Key features
It has programmable multiple buttons and dials. You can adjust them to change when you move from one software to another.
One can adjust audio and volume, thanks to audio mixer controls.
Like we wrote in the specs part it supports a plethora of applications. However, will need to pay extra for many of them. That is one of the main reasons we do not recommend you Loupedeck. Moreover, the software simply does not follow the various customization options. It is frustratingly slow and buggy. Therefore, there are better options for now.
---
6. Max Keyboard Falcon-20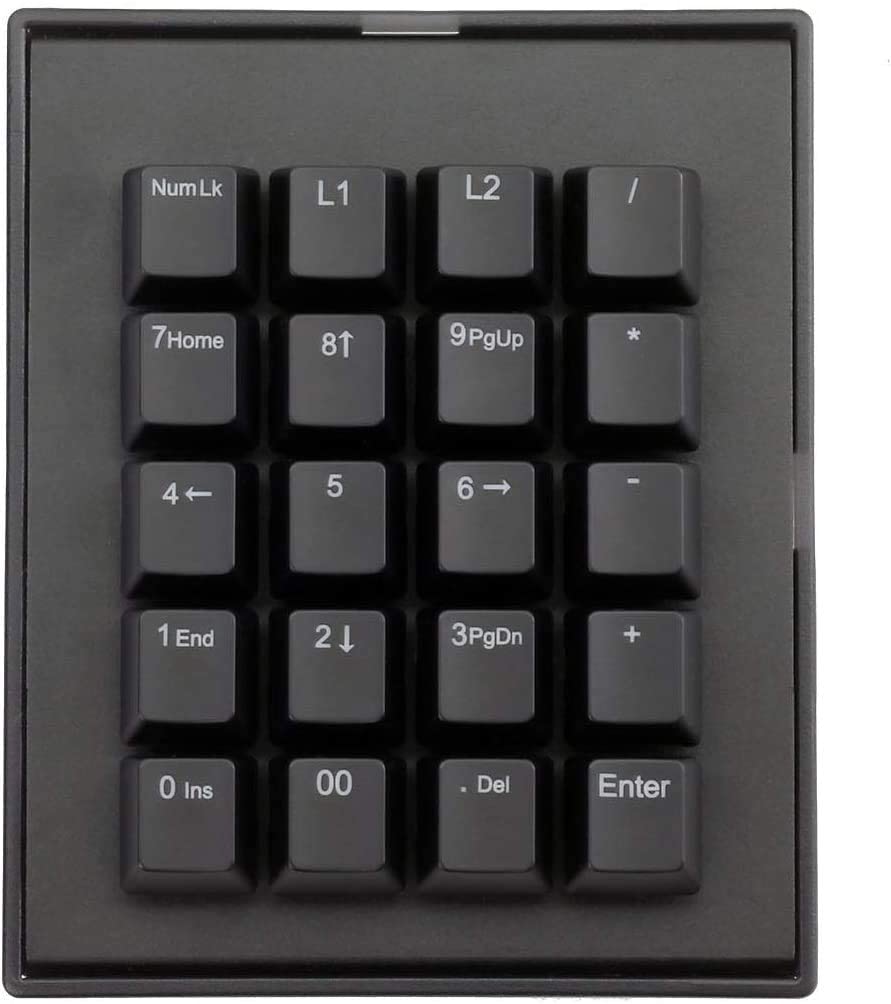 Max Keyboard Falcon-20 is a micro pad that contains 20 keys. It is programmable. It has a moderate price, but we believe that there are better options anyway. 
Who is it best for
Generally, the keyboard is good for coding due to its programming app. Moreover, RGB keys will help you know the roles of the keys.
Similar to XK 60, this is highly recommendable to programmers, but streamers should look elsewhere.
Key features
Layer switch allows you to switch between sets of programmed commands. Up to five programming layers are available. The onboard memory and the micro USB port allow you to take it wherever you go.
---
7. Shuttle Pro V2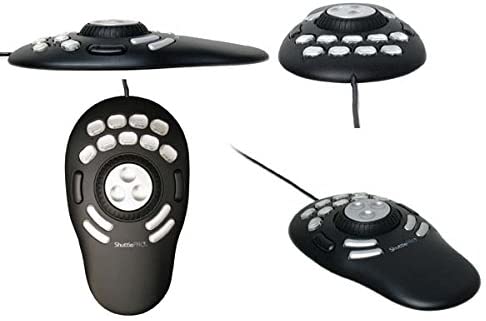 Contour Design's Shuttle Pro V2 is a programmable controller popular among gamers and streamers. We can say that quality and price are in line.
Who is it best for
People who need good audio and video editing will be happy with Shuttle Pro V2.
Moreover, streamers and gamers love this Elgato stream deck competitor due to the variety of options available.
However, you might find better solutions for streaming, although this one can help you a lot.
Key features
There is a central ring that will help you scroll through the footage. In the middle of the ring is a smaller wheel that allows you to provide a frame by frame shot. It is great if you want to show something complicated to your followers.
It has 15 customizable buttons. Some covers on the keys can be moved so you might label them according to your wish.
With this controller, the emphasis is on audio and video editing, so it is compatible with many editing programmes.
---
8. Mobile Apps
Touch Portal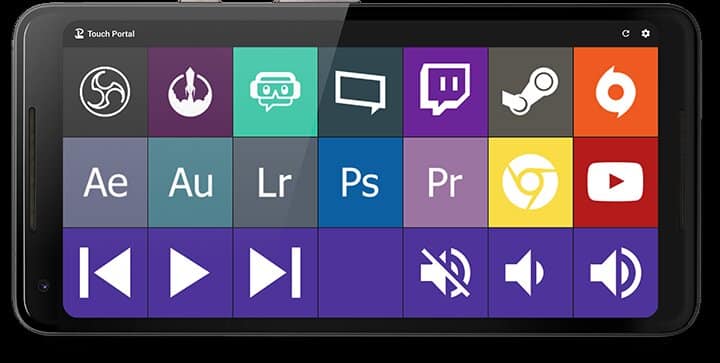 Up Deck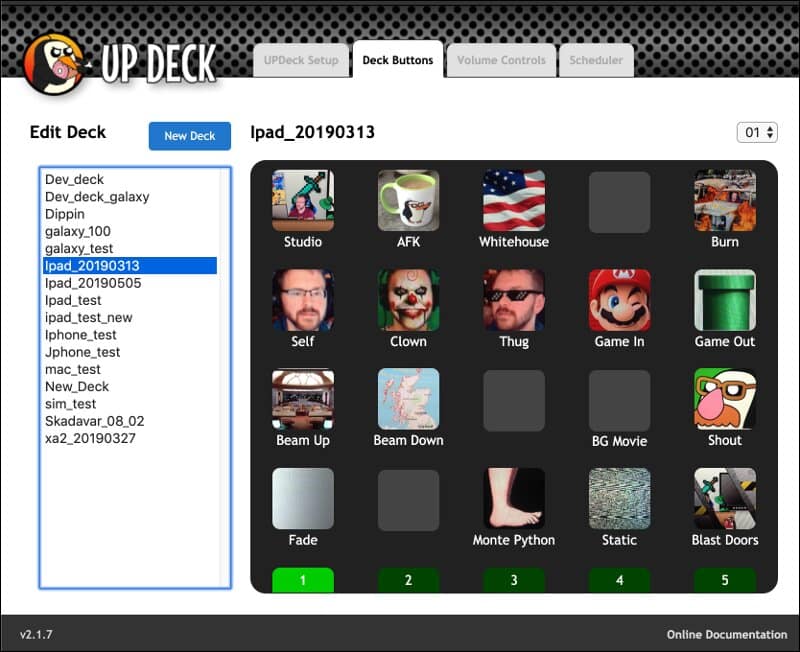 Deck Board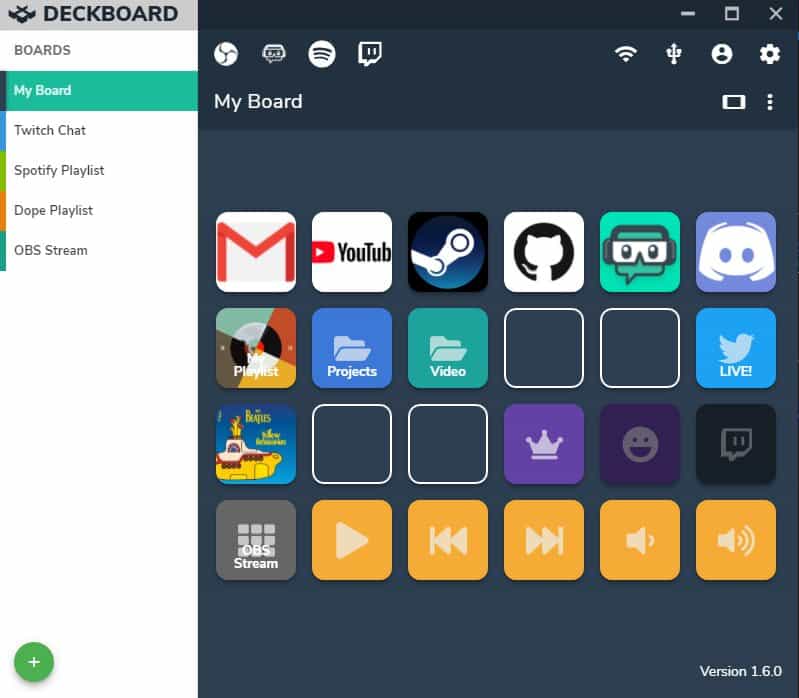 Matric App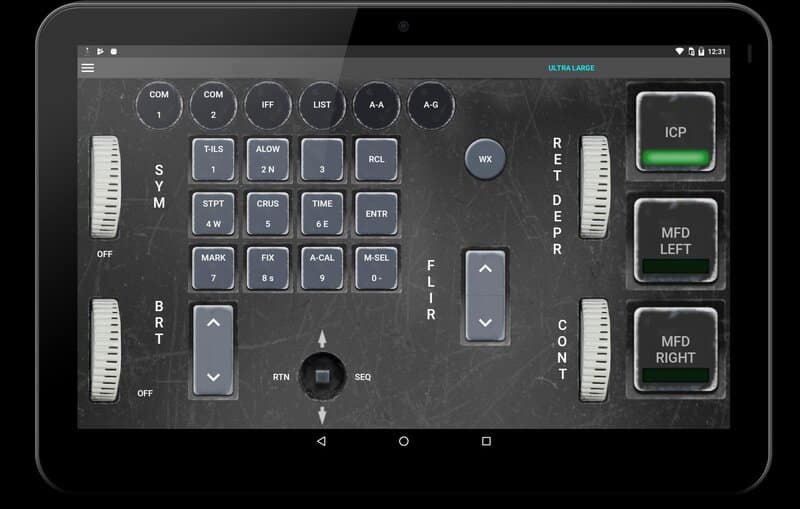 Macro Deck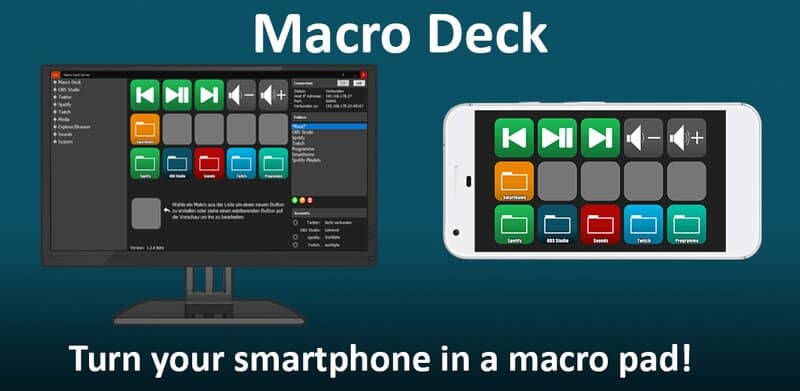 Lioran Board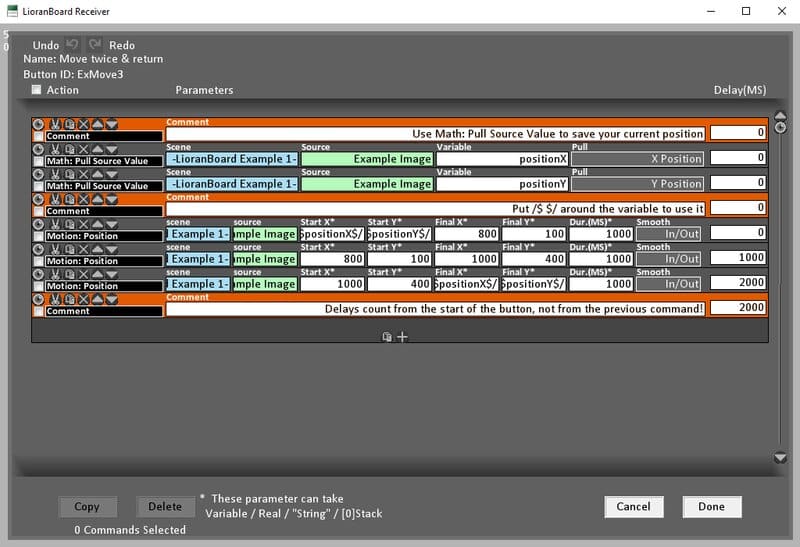 Elgato Stream Deck Mobile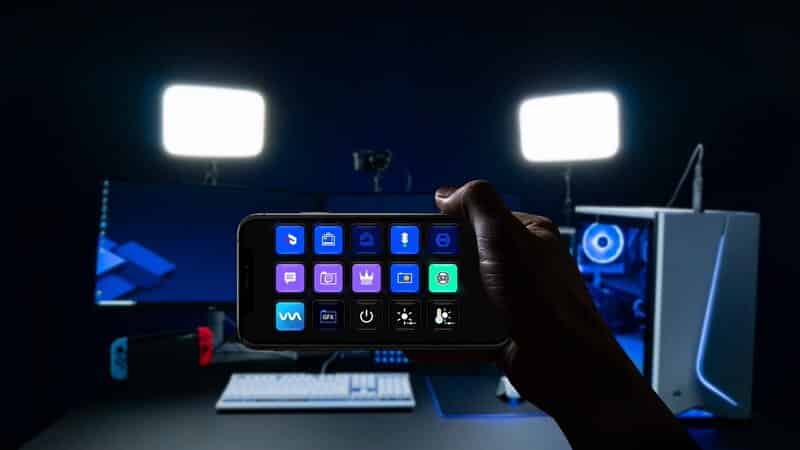 9. Streamlabs Deck
10.  Stream Puppy
11. DIY Method
If you do not want to pay for the decks or the apps we have a solution for you. Of course, it is not free, but if you have all the necessary part it can be. To make a stream deck by yourself you only need a num pad and free key remapping software. If you want, you can purchase intuitive navigation software.
Conclusion
We hope that our reviews and answers on FAQs have helped you to choose the perfect alternative to Elgato stream deck. There some similar to Elgato stream deck and there are Elgato stream deck competitors. Moreover, we have reviewed for you Elgato stream deck alternative software.
Anyhow, it is up to you to choose the perfect alternative. In our opinion, it is Elgato stream deck mini and if you are looking for the perfect stream deck mobile app we recommend Touch Portal.
Frequently Asked Questions