Elgato is one of the leading brands when it comes to graphics cards. They have a good balance between price/value and features or quality of their graphics card.
The four most popular choices are HD60, HD60S, HD60 Pro, and 4k60 pro, however, I would like to focus on the first two mentioned.
In this article I will compare Elgato HD60 and HD60S – discuss their features, connectivity, portability, as well as hardware, and tell you whether Elgato HD60S is truly better than HD60 Elgato.
So, without further ado, let's begin!
Post 2 of 9 in the Elgato
Specifications – Elgato HD60 vs HD60S
When it was first released, all the way back in 2014, HD60 was a hit! Gamers were amazed by the features of this graphics card. Five years later, a newer model was launched – HD60S.
Let's check out the basic specifications of both!
Elgato HD60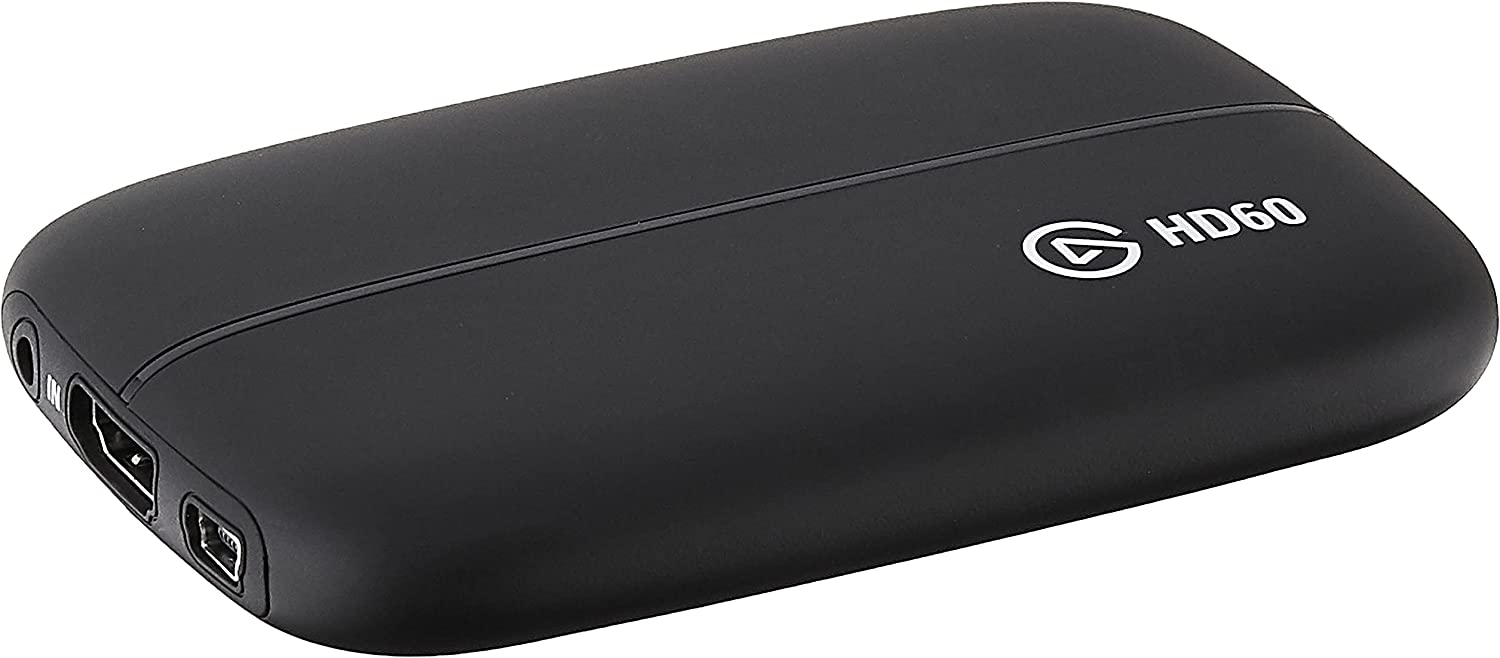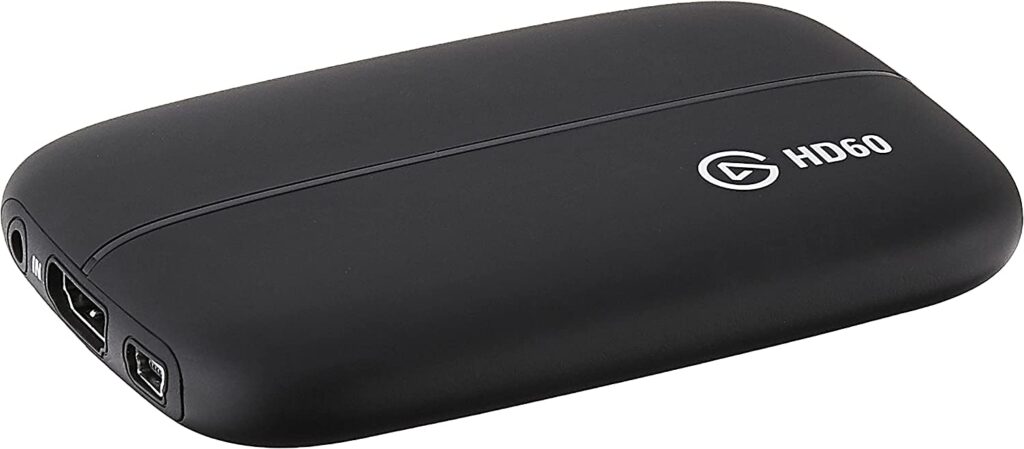 Elgato HD60S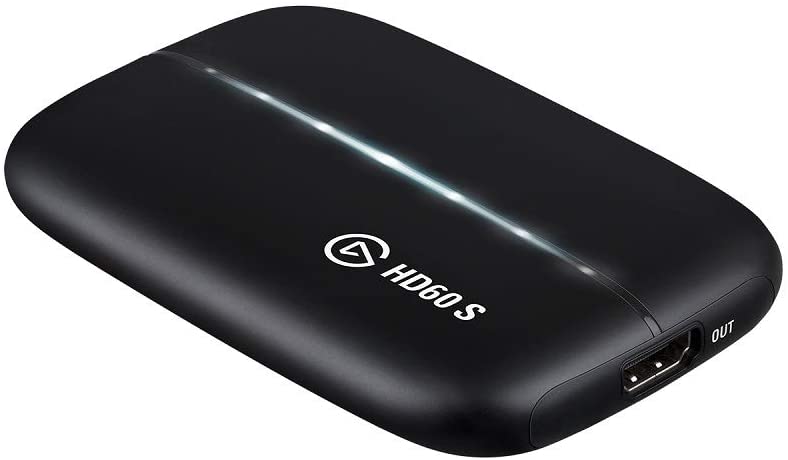 Differences – Elgato HD60 vs HD60S
By listing some differences between HD60 and HD60S, it may be easier to decide which one to get and whether to upgrade from the one you already know.
For starters, the biggest difference is in the interface. Elgato HD60S comes with a USB 3.0 interface (while HD60 has an older, USB 2.0), which makes this device more portable, and easier to connect.
Also, such an interface provides more bandwidth, something that the newest games require anyhow, and it is enabling this large data transfer without any large delays.
The problem of gameplay lag is also resolved with an Instant Gameview feature. HD60, unfortunately, doesn't have this setting, so it may be not as suitable for streamers as HD60S.
This feature will allow you to connect the second monitor, and watch the stream on another desktop, thus adjust the settings if needed.
Another difference between HD60 and HD60S is in the encoding system. H 264 encoder is supported only by the older model HD60.
As may or may not know already, H 264 handles encoding instead of the processor. It will compress the recording, making the overall file size smaller and easier to upload to YouTube for example. So, if you are recording at 60 frames, the H 264 encoder will bring it down to 30 FPS.
In comparison, HD60S creates something called Stream Copy, in which your recording and stream have the same resolution. Also, it transfers the process of encoding to the processor, which may cause computer overload.
Whether this difference is significant or not depends entirely on you. In case you are performing both tasks at once (streaming and recording), then HD60S would be a better choice.
You should also know that some streaming software (such as OBS, SLOBS) are already compressing the stream signal, so for some streamers, this capture card feature is not the most important one.
HD60 vs HD60S Comparison
The most important traits of all capture cards are:
So these factors were taken into consideration for the comparison of these two capture cards.
Performance and hardware
One of the biggest advantages of Elgato HD60S over Elgato HD60 is the 0-latency or lag-free, thanks to Instant Gameview.
The 0-latency feature doesn't depend on the device from which you are streaming.
It works the same on all consoles, so you can expect the same performance as Elgato HD60S.
I do have to note that this feature isn't perfect. The latency is just dropped down to 2-3 frames (in Elgato Game capture or when you are using OBS game capture), compared to Elgato HD60 lag of a few seconds.
When it comes to recording, you have the same options on both capture cards.
The most popular resolutions are 720p and 1080p, and they both offer the same frame rate: 30 FPS and 60 frames per second. Besides these resolutions, you can also record at 575p, 576p, 576i, and 480p. It is unlikely that you will use these additional resolutions, but it is good to know that there is an option to do so if needed.
When it comes to bitrate, the maximum that capture cards allow is 40 Mbps.
Also, I have to mention one limitation. HD60S has a great interface – it uses USB 3.0 port, however, its older model, HD60 has USB 2.0.
That type of USB port is not suitable for large bandwidth, and the output is bad compared to PCIe cards such as 4k60 Pro or HD60 Pro.
Now, let's check out some of the features:
Flashback Recording
This option allows you to re-watch any recorded moment and it is available on both cards.
Live Commentary
Live Commentary can be done on HD60, as well as on HD60S. This is one of their most-used options, and it will enable you to add voiceover over recorded video.
Unlimited Capture
Unlimited Capture is used for limitless recording.
The only thing you should pay attention to is the storage of your drive. As long as there is enough space for the footage, you can record.
This is another option available on both cards.
Instant Gameview
Instant Gameview is available only on HD60S, and this one small difference may be enough for many streamers to switch to this capture card.
As said, it enables streamers to record their live stream and then rewatch the footage simultaneously. If they spot any mistake, they can easily correct it.
Commentary is captured as well, along with your reactions (just remember to connect your webcam with the console or computer and hit the "Record" button. )
Gameplay Passthrough
This option is available on almost all Elgato capture cards.
Currently, it can be done in different frame rates (60 frames or 30 FPS) and resolutions (maximum is 1080p).
In conclusion, when it comes to performance, capture card HD60S is quite superior to HD60. You have a smaller lag in Elgato Game capture, Instant preview, more features, and USB 3.0 which impacts other things such as compatibility and portability.
Device Compatibility
When it comes to operating systems, capture cards are compatible with both Windows and macOS.
For Windows, Windows 10 is required (to be precise Windows 10 (64-bit)), while Mac users need MacOS X 10.11 El Capitano.
Connecting HD60s with a computer or a console (Xbox, Play Station 3, PlayStation 4 or 5, Nintendo) is quite easy because of its 3.0 interface.
All you need is a USB cable, so it takes only a few seconds to link two devices. HD60S was designed as plug -n-play capture card, so as long as you have the appropriate USB cable (compatible with USB 3.0), you can connect it easily.
With HD60 it may be a bit trickier.
Since it uses USB 2.0, and it is more of an external capture card, you cannot easily connect it with a PC. It would be easier if the card had PCIe, which would enable connecting via HDMI cable. Once you connect it, you will be satisfied with its performance.
Lastly, let's talk about consoles.
Nintendo Wii U as well as Nintendo Switch, PlayStation 4, PlayStation 5, Xbox One, and Xbox Series X and S are supported by both.
Portability
The type of the USB port determines the card's portability.
As said, HD60S is more of a plug-n-play card.
Thanks to its USB 3.0 interface, you can easily connect it to any device, and take it with you to different events or LAN parties.
Also, you can use it to record footage away from your desktop, as it is super easy to set up.
Unfortunately, that is not the case with HD60. Even though they have many similarities performance-wise, portability is significantly different.
It is more of an external capture card, and because the setup is a hassle, once you connect it, you probably won't be too happy about disconnecting it and taking it somewhere else. With it, you will mostly enjoy gaming from the comfort of your room and desktop.
Video Quality
Video quality is mostly determined by resolution, as well as FPS, and bitrate. As these traits are quite similar in Elgato HD60, and newer device HD60S, you won't see much difference in video quality.
Both have the same options for frames (30 and 60 FPS), as well as the same streaming resolutions.
The highest you can go is 1080p, and there is an option for 720p for more static gaming.
When it comes to bitrate, it is 40 Mbps, more than enough for streaming.
Use
The built-in H 264 and unencrypted HDMI of HD60 have a significant advantage over HD60S.
Many streamers are multi-streamers and use YouTube to save their footage for their viewers.
Unfortunately, doing both tasks (stream and record) with HD60S is a bit difficult. The 40 Mbps, along with the 3.0 interface limit the data that can pass the port, and the card creates large stream copy, so upload is a bit difficult.
On the other hand, HD60, with H 264 encoding is significantly downsizing the file by creating a master copy, thus the upload is easier. In a master copy, the quality of the recorded footage is slightly lower, as a result of downsizing, so upload is faster.
Price
Elgato is known for pricing its products quite accurately. As the Elgato HD60 comes with fewer features (absence of Instant Gameview, Elgato Game Capture, and need for HDMI for connecting), it has a lower price.
You will still enjoy gaming even if you choose this model, as the quality of videos, and ability to stream and record gameplay simultaneously will add to the customer experience.
In case you are willing to spend more money, go for HD60S, as those additions such as Elgato Game Capture, and flashback recording are amazing!
Verdict – Which One to Get Elgato HD60 or HD60S?
Giving a definite verdict is hard as every streamer has their own set of requirements.
In the end, it comes to down to whether you are willing to pay for those few extra features of HD60S, or adjust the settings a bit to get the most out of HD60.
For streamers on the budget, I think HD60 is more than good, as it still has good hardware, it is compatible with all software that HD60S is compatible with, and it allows simultaneous recording and streaming of gameplay.
However, in the long run, HD60S could pay out more, because of the additional options. So if spending almost twice as much money is okay for you, get this model!
Hopefully, this article answered some of your questions and helped you make a decision. In case you are still wavering between the two, check out the FAQ – it may help you pick the right one for you.
Related: Best Capture Card for Streaming
FAQ
Is HD60 better than HD60S?
No. HD60S has a superior interface (3.0 port), as well as some additional features. However, you cannot record and stream at the same time, so in this aspect. Elgato HD60 is a better choice.
Is the Elgato HD60 worth it?
Yes! Compared to a newer model, HD60S, since it is worth half its price with almost the same performance, it is worth every penny. I do have to state that this will depend on your needs, and in case you are looking for a bit faster card, it may not be the best choice.
What's the difference between Elgato HD60S and S+?
HD60S+ supports HDR10 capture, has USB 2.0, and it can capture 4k videos on consoles. Besides these minor differences, they are quite similar in performance.
Does Elgato HD60 lag?
Yes. Unfortunately, Elgato HD60 is not lag-free. It has Game Capture, as well as the option to simultaneously stream the gameplay, however, you will notice a few seconds lag.
Join our Discord Group. Ask questions, team up with fellow streamers, share memes, and more!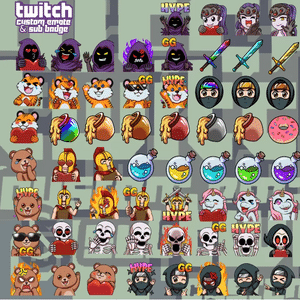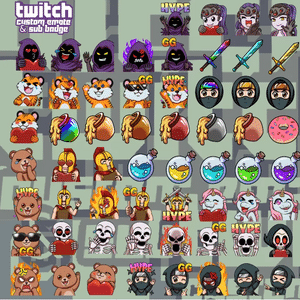 Claim for FREE:
FREE Emote PACKS
A book on growing your audience