Dr. Lupo is one of the full-time Twitch streamers that are very loyal to this platform and does everything in order to elevate his performance.
He is well-known for playing Fortnite, but he tends to engage in some other games too, from time to time.
This man is a part of the famous Rogue stream team at the moment, and he interacts with his audience through his streams every single day.
---
What is the streaming equipment Dr. Lupo uses, and what are his favorite devices for creating high-quality streams?
* Headset: Logitech G Pro X
* Keyboard: G PRO X Gaming Keyboard
* Mouse: Finalmouse x Ninja Air 58
* Microphone: Blue Blackout Spark SL XLR
* Monitor: ASUS ROG SWIFT PG279Q
* Webcam: Go Pro Hero4
* Graphics Card: MSI GeForce RTX 2070
* Processor: Intel Core i9 9900K
* Motherboard: ASUS ROG Maximus XI Hero
---
Stay with me to find out everything about Dr. Lupo streaming setup!
Post 3 of 18 in the Professional Setups
What Headset Does Dr. Lupo Use?
Logitech G Pro X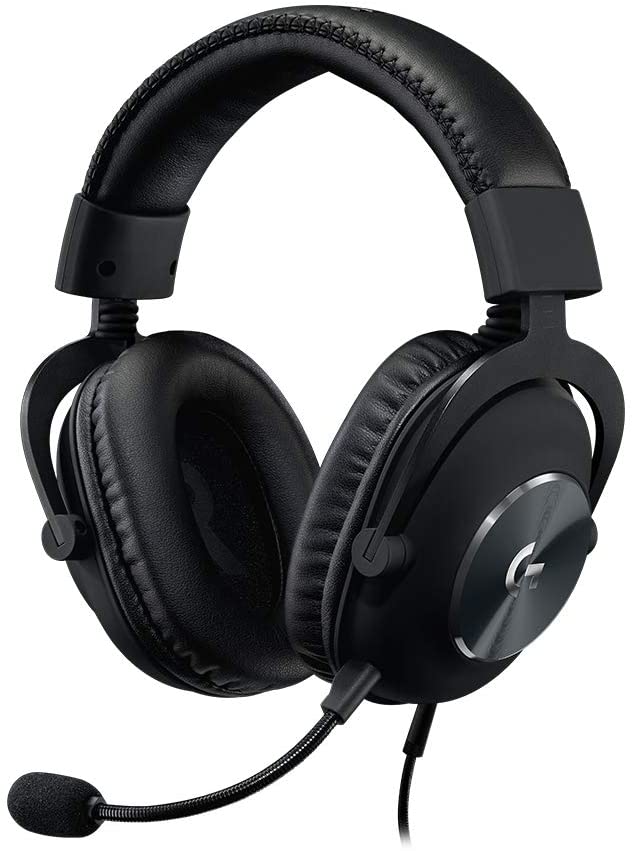 Logitech G Pro X headset with the Blue Voice technology is definitely one of the most popular headphones among gamers, and Dr. Lupo has been a big fan of them too.
This headset has a great, easily detachable pro-grade microphone that allows you to use the Blue Voice technology just like the noise reducer, compressor, limiter, and cleaner.
The headset has soft memory foam earpads with noise-canceling leatherette and soft, breathable velour that will allow you to game and stream for hours while feeling extremely comfortable.
However, you will have to go through the installation process that requires included USB external sound card, Windows PC, or Logitech G HUB software all by yourself.
Made with an enduring aluminum fork and a steel headband, these headphones can go through a lot, and they should last you for a long period.
This headset also comes with an inlined mic and a mobile cable, so you can use the headset easily without a boom mic.
Even though the product comes with a 2-year warranty, many users have complained that once their headphones got broken, they were not allowed to have them fixed or replaced for free, and the warranty was completely ignored, which is something that tends to happen with Logitech.
This headset will cost you around 85 dollars, meaning they are not very cheap, but they are definitely not too expensive compared to other gaming headphones.
Related: Best Streaming Headphones in 2021 – 7 Great Products
What Keyboard Does Dr. Lupo Use?
G PRO X Gaming Keyboard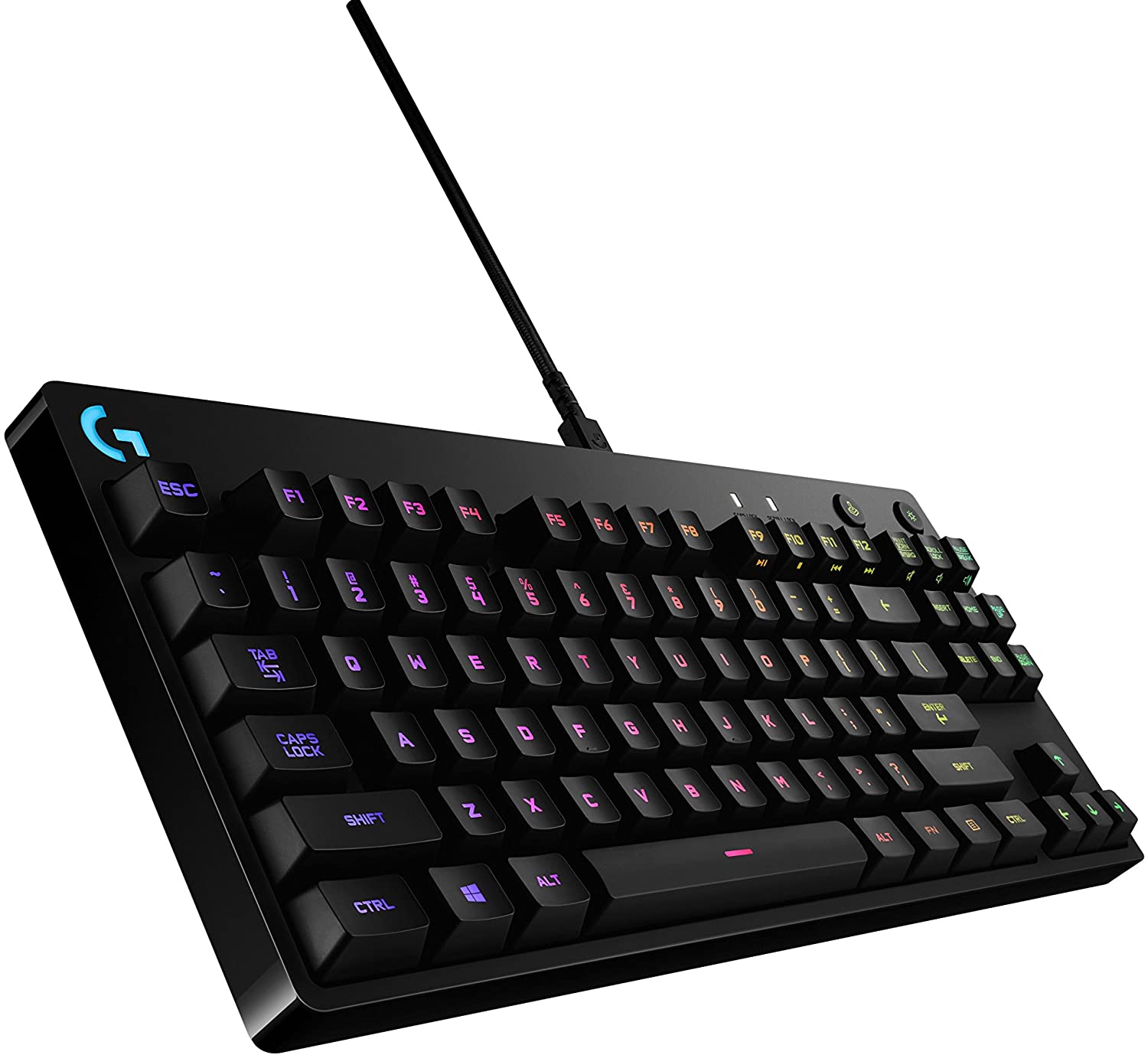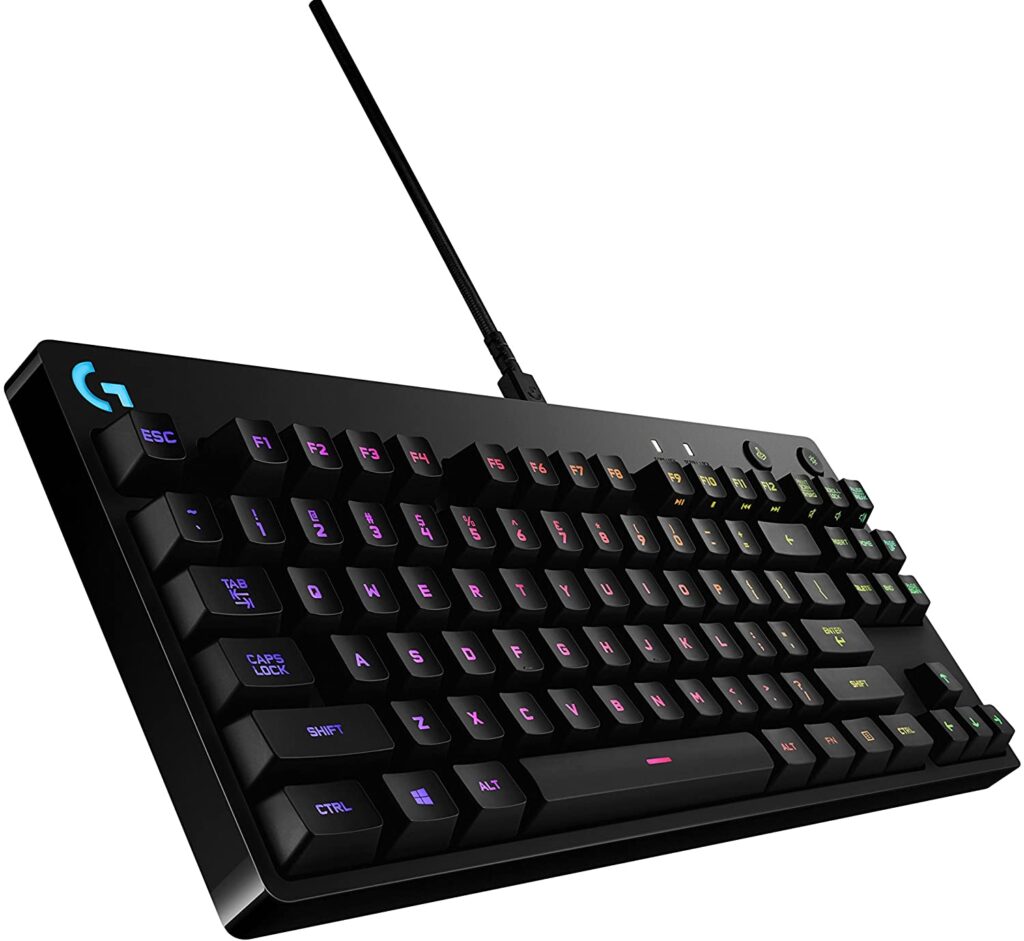 As you can see, Dr. Lupo loves Logitech devices, so he uses their G PRO X gaming keyboard with red Linear Switches too.
This keyboard was built for E-sports athletes and designed in a way that they can navigate through it easily while gaming and streaming at the same time, offering you a variety of different colors that will be emitted while you are using it.
This is a product you will see gamers using on competitions pretty often because it is so light, fast and responsive, and also portable, so it is great for people who are always moving from one place to another or traveling.
You will also receive a three-step angle adjustment and a pair of rubber feet that will provide you with maximum stability while gaming so you can be sure that your keyboard will stay in one place.
In comparison to other gaming keyboards, this one is not loud, and it does not produce any type of sound, which makes it a good option for those who hate very loud keyboards.
Unfortunately, even though it has RGB light that can emit more than 16 million od different colors, users complain that their lights have died after two or three of using the keyboard.
At the price of 90 dollars, this keyboard is a pretty good product, and you will be able to use it even if the lights die out without any problems.
Related: Best Keyboard for Streaming
What Mouse Does Dr. Lupo Use?
Finalmouse x Ninja Air 58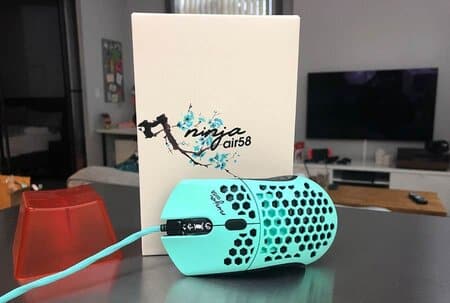 Dr. Lupo has been loving the Finalmouse x Ninja Air 58 mouse that is considered to be one of the fastest mouses for streaming on the market.
The design of the mouse is very comfortable and practical, and you can stream for hours without feeling tired.
Unfortunately, starting at 300 dollars, this is quite a pricey product, and I recommend avoiding it unless you really plan on becoming a professional streamer or gamer.
This is probably the most popular choice among all Fortnite streamers because it is very light, and your hand won't hurt even if you have been using it for hours.
Finalmouse x Ninja Air 58 is sold out all the time, so even if you have enough funds for it, it can be quite tricky to get to it.
Many people complain that this product didn't last them for more than 6 months, so even though the design is pretty good and it is practical, the mouse itself may not be that enduring, which certainly makes it a pretty bad investment.
In my opinion, this is definitely not something you should spend your money on, especially if you are not a professional streamer and don't earn hundreds of dollars from streaming games.
This mouse brand got so expensive and popular just because they created mouses in collaboration with other successful streamers, and the quality was not the first thing they had in mind while creating them.
I recommend investing in a lot cheaper and a lot more enduring mouse-like Glorious Model 0 because it will save you a lot of money, and overall, people have much better experiences with this one.
Related: Best Heaviest Gaming Mouse – Top 9 Products and Reviews
What Microphone Does Dr. Lupo Use?
Blue Blackout Spark SL XLR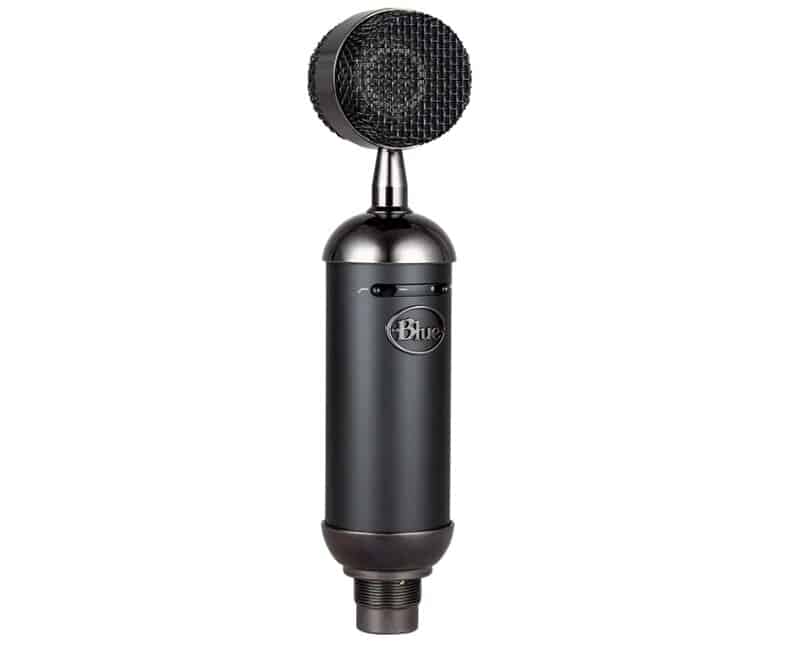 For perfect gaming and streaming sound, Dr. Lupo uses the Blue Blackout Spark SL XLR condenser mic with audio sensitivity of almost 120 dB.
This device has a large cardioid capsule that eliminates all background noises and provides you with a perfectly clear sound.
Its XLR integrated connection works perfectly with different types of USB audio and allows you to edit the sound through mixers easily.
There is also a Blue class electronics technology integrated into the device that harmonizes the audio and allows it to sound perfect and rich.
A low-cut filter is also included, and it comes at 100 Hz allowing you to manage the clarity of the sound and remove all background noise that does not fit in.
With this product, you will also receive a protective case and height-adjustable stands so you can put the mic wherever you want.
For a price of 220 dollars, this is an amazing streaming microphone, and it really has all the features needed for a perfectly clear sound.
However, you should be very careful and gentle with it because users complain about the mic being way too sensitive and having to be focused whenever they want to remove it from one place to another, so it does not break.
Related: Best Streaming Mic Under 100$
What Monitor Does Dr. Lupo Use?
ASUS ROG SWIFT PG279Q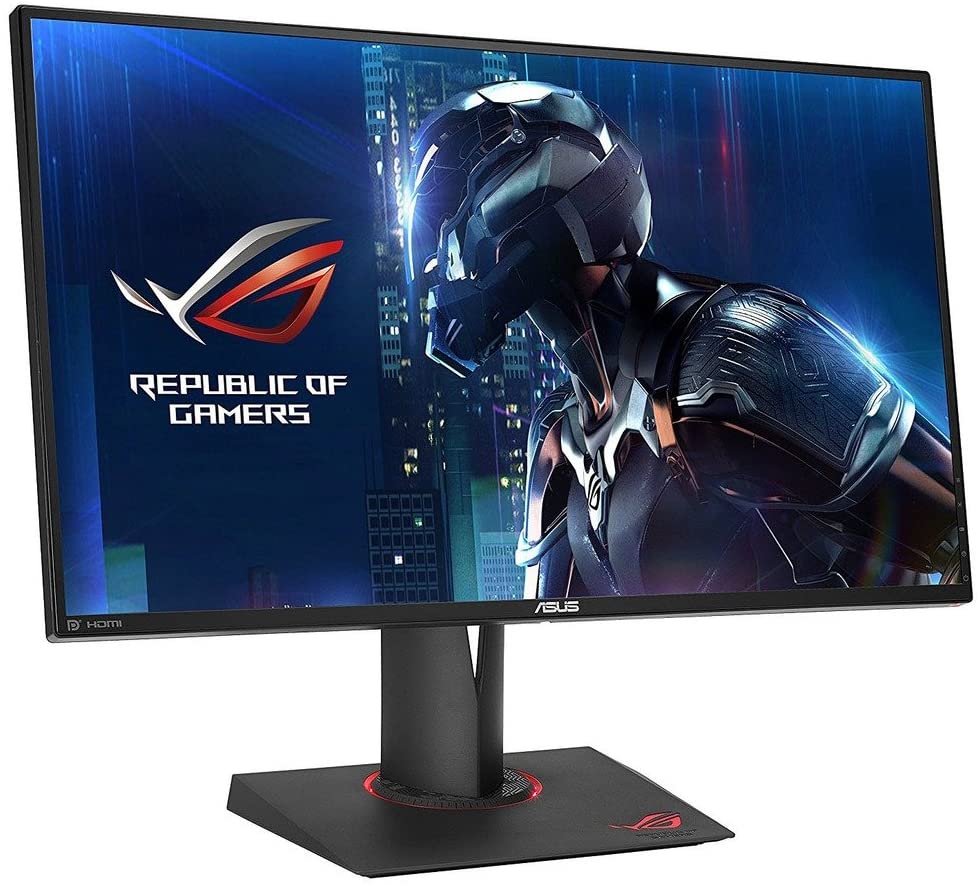 ASUS ROG SWIFT PG279Q is a very popular gaming monitor, and Dr. Lupo has been loyal to it for years now.
This amazing 27-inch monitor has a great IPS panel with a refresh rate that goes even over 165 Hz.
It supports the sRGB gamut that provides you with clear and bright colors making gaming, streaming, or watching movies more enjoyable.
The design is very thin, making this monitor very practical and easy to move around the house, but it also provides you with a very good balance of screen size and resolution that enhance your gaming experience.
Just like on most gaming monitors, the NVIDIA G sync technology is included here, too, and it will eliminate potential screen taring, providing you with a smooth gaming experience.
Its features allow you to choose the color of the screen, so you can opt for the Eyecare technology and enable the blue lights that will be less harsh to your eyes and really make an impact if you are spending hours in front of it.
This monitor also has several connectivity options, and it can be connected even to your smartphone.
With the price being around 900 dollars, this is a pretty expensive monitor, and it is definitely something only professional gamers and streamers will invest in.
However, users claim it is really not worth the money because you will see the first problems with the screen and connection just 2 or 3 months after buying it.
One thing also no one will tell you is that you have to purchase several cables and add-ons from ASUS if you want this monitor to perform well, so please do not connect it with other devices; otherwise, it can drop dead.
Related: Best Streaming Monitor – Top 7 Products and Reviews
What Webcam Does Dr. Lupo Use?
Go Pro Hero4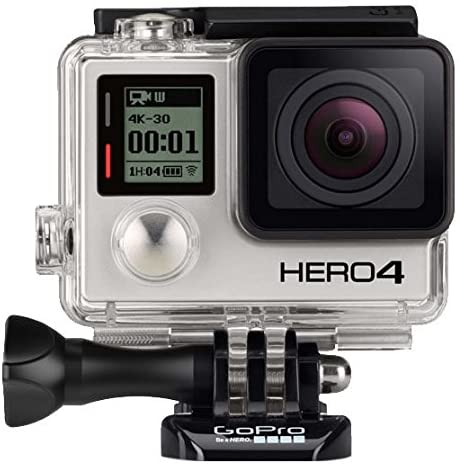 GoPro cameras are usually not the choice of gamers and streamers because they are mainly made for outdoor filming, but it seems like Dr. Lupo is a big fan of the Go Pro Hero4 webcam.
This webcam has built-in wifi and Bluetooth settings that allow it to connect with your monitor or PC easily through the GoPro smart app.
It is great for real-time streaming because it allows you to control the contrast, brightness, and other settings related to the picture easily.
You can also use it for filming Youtube videos and trim the video right through it, which is an amazing feature almost no cameras have.
There is also a wide-angle view that you can control and modify according to your needs, and there is also an option of eliminating the background and adding another background pattern through the app.
In case your room is not bright enough, and you do not really want to invest in a lighting setup at the moment, this webcam can solve that too; all you have to do is choose the nighttime filming mode.
However, at a price of 400 dollars, this is a pretty expensive webcam, but you should keep in mind this is a camera made for completely different purposes, and it may be a great investment if you will use it for more than filming or streaming your gameplay.
Related: Best DSLR Camera for Streaming
What Graphics Card Does Dr. Lupo Use?
MSI GeForce RTX 2070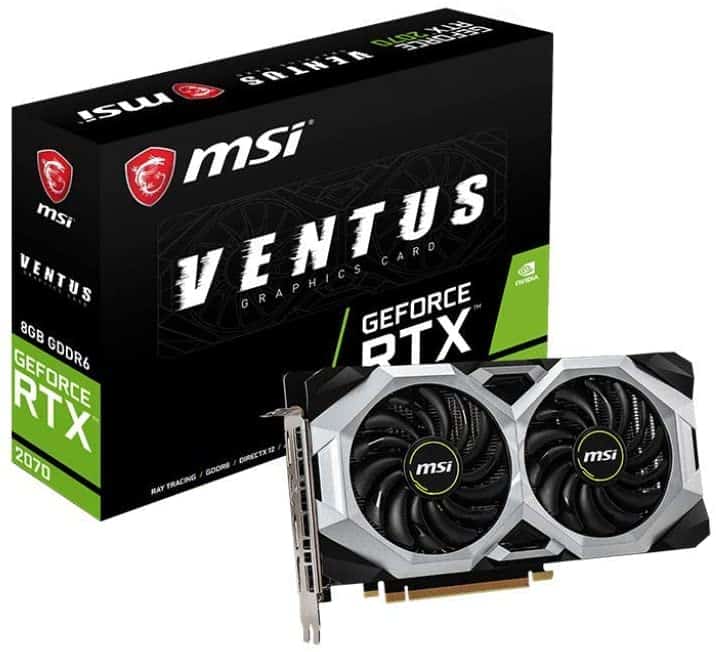 Dr. Lupo uses the MSI GeForce RTX 2070 gaming OC 8G graphics card that provides him with the picture of the highest quality.
This graphics card has an integrated GDDR6 and 256-bit memory interface that makes it a lot faster than most graphics cards you can find on the market nowadays.
If you really want to know how strong this card is, then the fact that it has an integrated cooling system with several fans should tell you a lot about that.
It has the RGB fusion technology integrated, too, which means that it can easily connect with other devices no matter what software they have.
There is also the NVIDIA Turing technology and the software that allows you to do real-time tracing, which is a pretty rare addition to graphics cards.
This graphics card is a bit more expensive than ASUS ones, and it will cost you around 2500 dollars, but it is definitely worth it because you receive the 4-year warranty with it too.
Most graphics cards provide you only with a 2-year warranty which is a pretty short period of time for something you invest hundreds of dollars in.
However, some users complain about hearing loud sounds from their PC after they have installed these graphics cards, which may occur sometimes, so if that is something you want to avoid, this may not be the best product for you.
Related: Best GPU for Streaming – Top 7 Products and Reviews
What Processor Does Dr. Lupo Use?
Intel Core i9 9900K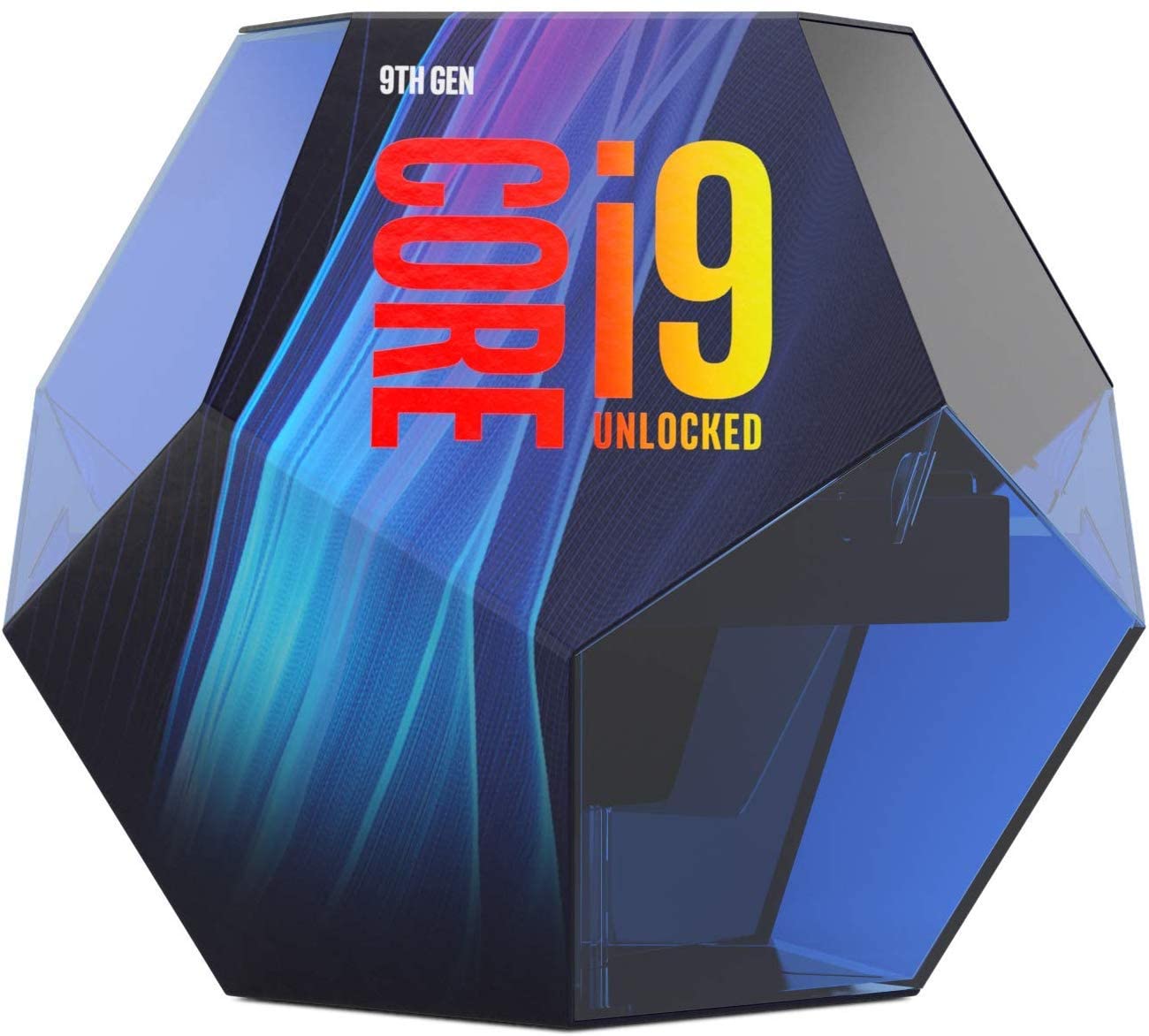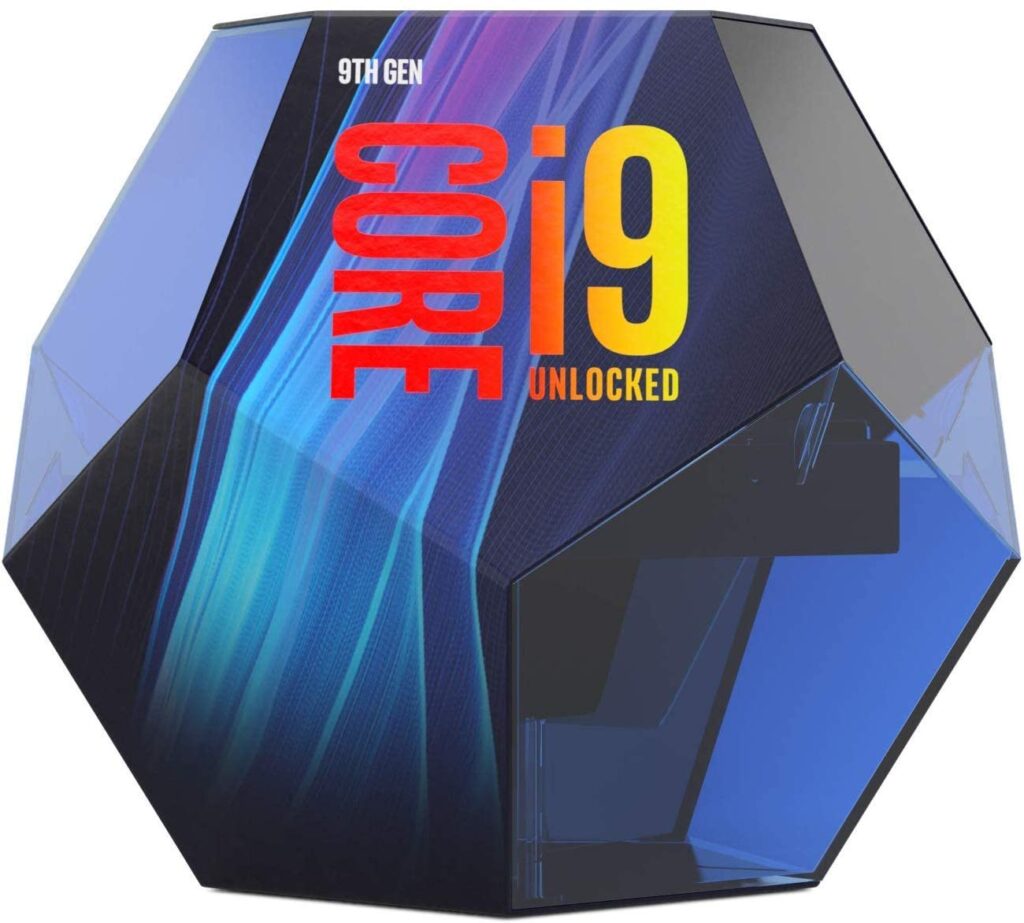 You should know by now that Intel processors are definitely the best option for all gamers and streamers, and Dr. Lupo has been using Intel Core i9 9900K Desktop processor with 8 cores for years too.
This amazing processor comes with 8 cores and 16 threads that allow it to work without any problems making it the best choice for all professional gamers and streamers.
It has an Intel Graphics 630 card integrated, and its speed is usually ranging somewhere from 3.60ghz to 5.0 GHz, which is a lot faster than most processors.
The thing that makes this processor a bit unpopular is the fact that Intel claims it can only be used with its own motherboards, which means you will have to spend a little fortune in Intel in order to have a functioning processor.
However, most users and also professional gamers use it with completely different motherboards, and it seems like the processor can work perfectly fine this way too.
You should also know that this processor can be very hard to get because it is sold out all the time, both in-store and on online retailers, so you really need to surf the internet and find the one for yourself, even if you are looking for a pre-owned product.
Related: Best CPU for Streaming on Twitch
What Motherboard Does Dr. Lupo Use?
ASUS ROG Maximus XI Hero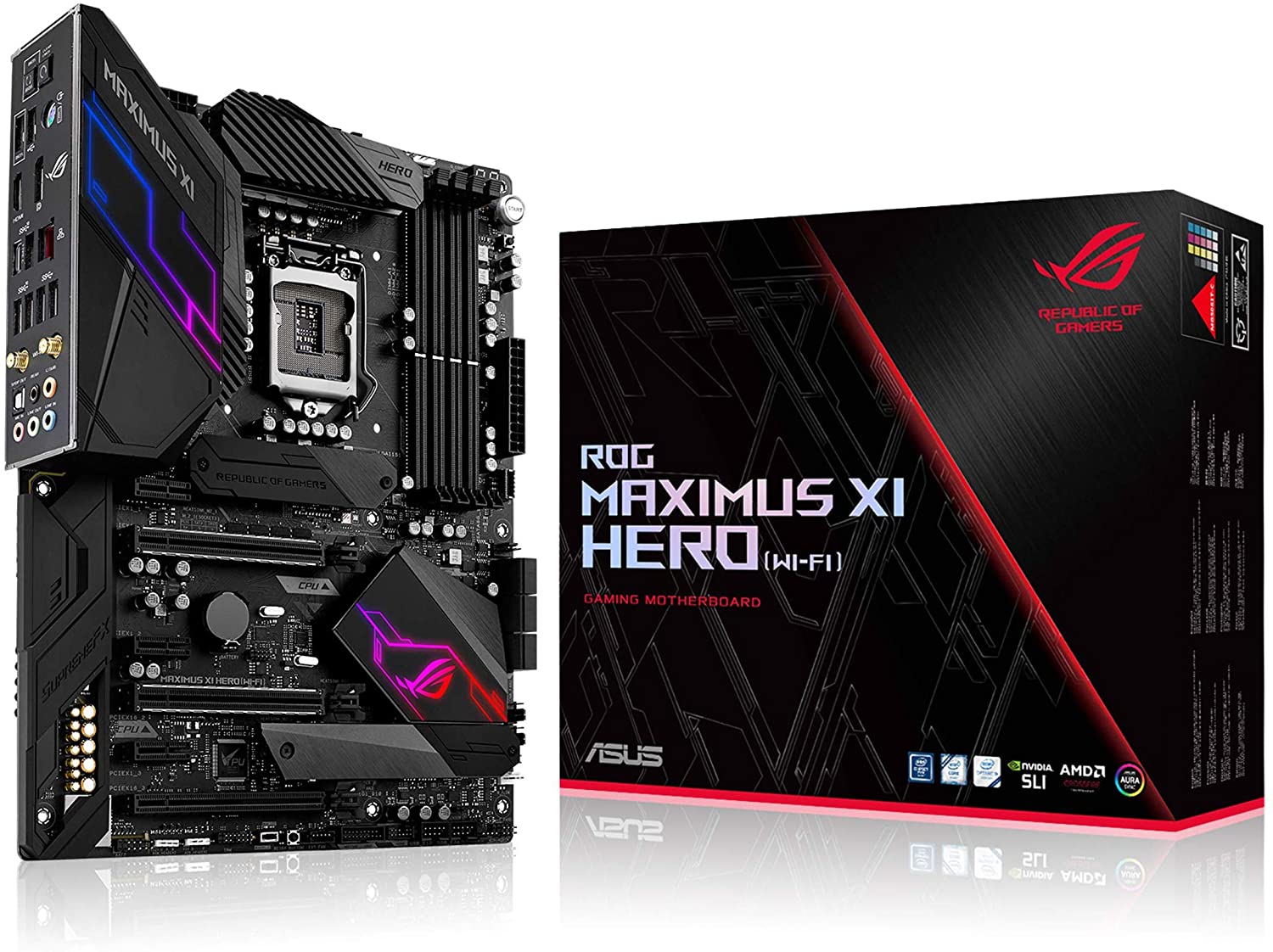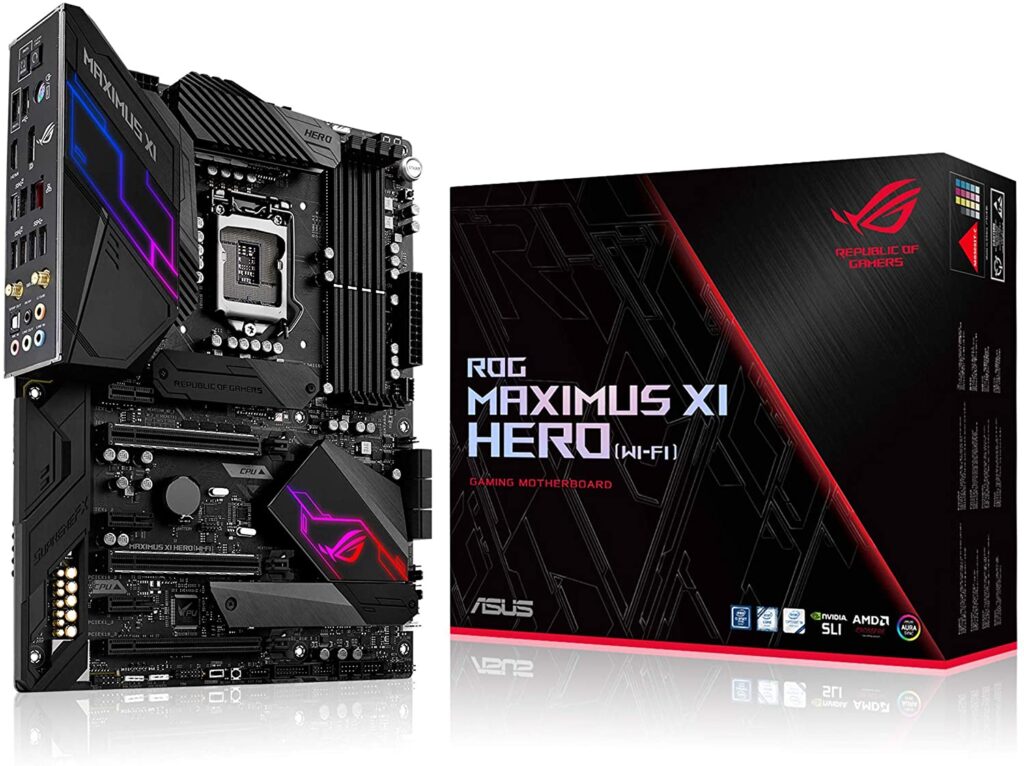 Even though he is using an Intel processor that requires a compatible Intel motherboard, Dr. Lupo, like most people, has been using the ASUS ROG Maximus XI Hero Wi-fi gaming motherboard for years.
This device has a synchronized RGB lighting technology that will make your device look very cool and allow you to choose the colors you want to see.
Even though it tends to heat up a lot, this is one of the rare motherboards that have an integrated cooling system.
Its integrated cooling system consists of a great M-2 heatsink and several fan controls that will make your experience a lot easier and more enjoyable.
When it comes to gaming connectivity, it is quite flexible, and it is compatible with Intel Gigabit, LANGaurd, dual M.2, USB 3.1 Gen 2, and 802.11AC Wi-Fi.
This motherboard has maximum gaming durability, and when it comes to this, it is considered to be one of the best on the market.
Unfortunately, this product is also rarely available, and many people buy it pre-owned, so you should research the market for a bit and see what the best and most affordable option for you is.
Related: Best Motherboard for Streaming – Top 9 Great Products
We are sorry that this post was not useful for you!
Let us improve this post!
Tell us how we can improve this post?