When we talk about big multinational companies or their branches, acquisitions and new owners are always something that becomes big news. It is especially so if there is some affair or unexpected situation involved.
Today's topic is the company that was supposed to acquire TikTok. The potential buyer was the tech giant Microsoft. But what happened with that? Did Microsoft buy Tik Tok social media platform? Read on to find out.
Post 7 of 11 in the TikTok FAQ
Who Is the Original Owner of TikTok?
The Chinese firm named ByteDance created a social media platform Douyin. Its main focus is short videos that users post on their accounts. Douyin was created for the Chinese market and launched in September 2016.
Its international version, which we know as TikTok, was released in 2017. It gained its huge popularity next year when it merged with Musical.ly, which is another Chinese social media.
TikTok is among the top 5 brands with the greatest growth in 2020. It is understandable, since this service evolves so quickly, that it is attractive for any business that wants to expand.
Trump's Concerns and Actions
The events in question started boiling in August 2020.
President Donald Trump wanted to ban TikTok and said officially that he was ready to sign an executive order for that. With this, he wanted to address national security concerns and protect the personal information of TikTok's users from his country.
Many US officials from the Trump administration have the same worries – that this social media, being created and owned by a Chinese company, the government of that country might use the platform for taking personal data of US citizens.
In a statement, TikTok negated any connection with the Chinese government. It also stated that they store the data from the US business in the US and that the backup is in Singapore. To back this up, the firm said that they 'are not political' and that public reviews of the app's algorithms will be allowed.
To address this issue, President Trump gave TikTok's parent company, ByteDance, a 45-day deadline. By September 15, 2020, it was expected to sell TikTok operations in the US, or else he would have shut the platform down.
Trump was originally against the former proposition, as he wanted to discontinue the Chinese service in the US altogether. But Microsoft officials managed to persuade him to allow TikTok to be bought by an American company.
Ways to Bar TikTok
How Trump wanted to go about banning TikTok was never clear. There are several ways to do this.
One way was to remove the app from the iOS and Android app stores.
He could have prohibited US companies from collaboration with ByteDance. (This tactic was enforced when Huawei was banned in the US.)
Notifications and updates may be prevented from appearing for users who have the app already installed.
Apple and Google could have banned or deleted TikTok for all users remotely.
Internet providers could have blocked users from accessing TikTok servers.
How Did Microsoft Enter the Game?
During the Code Conference in Beverly Hills, California, USA, the CEO of Microsoft, Satya Nadella, talked about the events that had happened a year before.
Both Nadella and the Code Conference journalist Kara Swisher agreed that this was the strangest thing they have encountered. But what actually happened here and why was it the strangest thing?
After Trump had stated his standpoint and intentions, TikTok approached Microsoft. They wanted the tech giant to buy TikTok's operations in the US. This would have been a good potential deal because Microsoft works towards content moderation and online safety.
Microsoft considered the offer and decided to make a bid. They even had to work hard to persuade Trump to allow this.
Microsoft stated: "We are confident our proposal would have been good for TikTok's users while protecting national security interests.
To do this, we would have made significant changes to ensure the service met the highest standards for security, privacy, online safety, and combatting disinformation, and we made these principles clear in our August statement."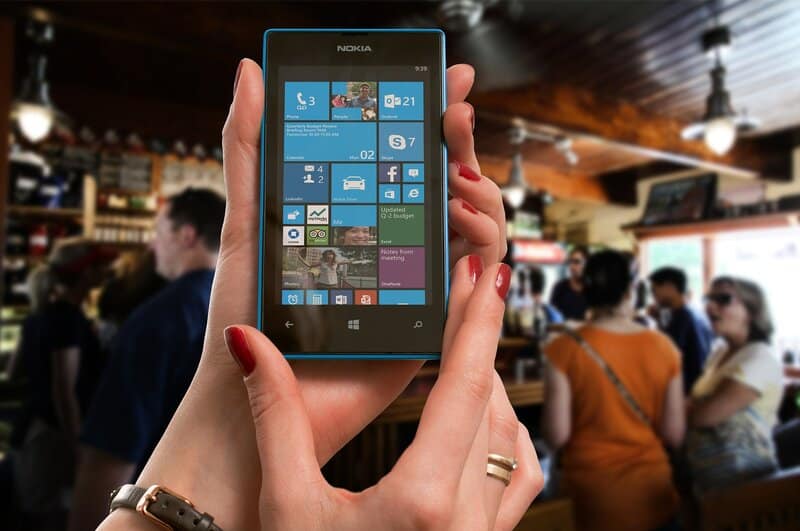 It was widely believed that TikTok would accept the offer. But contrary to everyone's expectations, that did not happen. Only one day before the deadline, it was revealed that Microsoft's bid was refused.
The TikTok deal was off, according to some, because Microsoft asked for total control over all the aspects of the service (including source code, algorithms, and data).
The Trump administration believed that only a part of the ownership is not good enough for protecting national security interests. If this had happened, significant changes would have been introduced, maybe even a change in the registered trademark. And so, this TikTok acquisition failed.
Quite unexpectedly, they turned to another bidder – Oracle.
Oracle was, as it is publicly known, the only other company interested in this purchase, besides Microsoft. This deal wasn't planned to be an outright sale, which was a better choice for ByteDance.
Any person familiar with Oracle's line of business may see that it doesn't seem likely to be combined with a social media platform, but unlikely combinations sometimes actually work. However, this deal wasn't a success either.
What Happened to the Oracle Deal?
Oracle never completed acquiring TikTok. After the planned TikTok sale was publicized, some legal challenges ensued, and then Trump left the office. The new president Joe Biden came to power.
The Biden administration decided to retract the ban and even halt selling TikTok's operations to Oracle. This is only one particular point of many steps that Biden is taking in reviewing Trump's actions aimed at Chinese companies.
For now, acquiring TikTok by Oracle is shelved and the potential ban on the platform will not take place.
We are sorry that this post was not useful for you!
Let us improve this post!
Tell us how we can improve this post?