Dakotaz is one of the biggest Twitch streamers that has managed to become one of the most recognizable gaming figures.
He has been gaming and streaming for almost 10 years now and he has a very loyal audience that follows every step he makes.
Dakotaz is also known for the amazing quality of both his streams and his gameplay and he is definitely one of the biggest gamers right now.
---
If you want to find out what his favorite gaming devices are, then you are in the right place because we have gathered all of Dakotaz's streaming devices.
* Headphones: G Pro X from Logitech
* Keyboard: Logitech Pro Mechanical
* Mouse: Logitech G502
* Webcam: Logitech BRIO Ultra
* Monitor: ASUS ROG Swift PG278QR
* GPU: EVGA GeForce RTX 3090 FTW3
* CPU: Intel Core i9 9900K
* Motherboard: MSI Enthusiast Gaming Intel X299
---
Let's take a look at the complete Dakotaz streaming setup!
Post 5 of 18 in the Professional Setups
What Headset Does Dakotaz Use?
Logitech G Pro X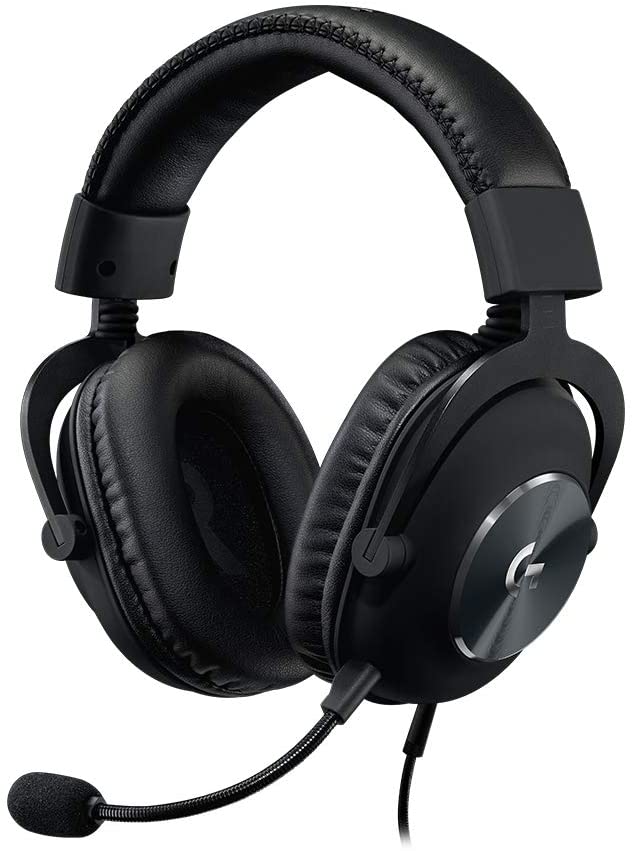 Logitech G Pro X headset with the Blue Voice technology is definitely one of the most popular headphones among gamers and Dakotaz has been a big fan of them too.
This headset has a great easily detachable pro-grade microphone that allows you to use both the Blue Voice technology and other features like the noise reducer, compressor, limiter, and cleaner.
It is made from a great aluminum frame and soft and airy velour that allows you to enjoy the gaming experience for hours without feeling the tension in your ears.
Made from very long-lasting aluminum and a strong steel headband, these headphones can last you for years even if you take no care of them at all.
This headset also comes with an inlined mic and a very long and flexible mobile cable, so you can easily use it even if you are in the other corner of the room.
Even though you will get a 2-year warranty with this headset, many users complained about not being allowed to repair or switch their headphones once they got broken which can put you in a very uncomfortable situation.
Unfortunately, this is something retailers like Amazon have nothing to do with because those are the terms and conditions of the Logitech company you will have to accept.
This headset will cost you around 85 dollars, which is a pretty normal and decent price for a pair of professional gaming headphones so I believe they are a worthy investment.
Related: Best Wireless Headset for Streaming
What Keyboard Does Dakotaz Use?
Logitech Pro Mechanical Keyboard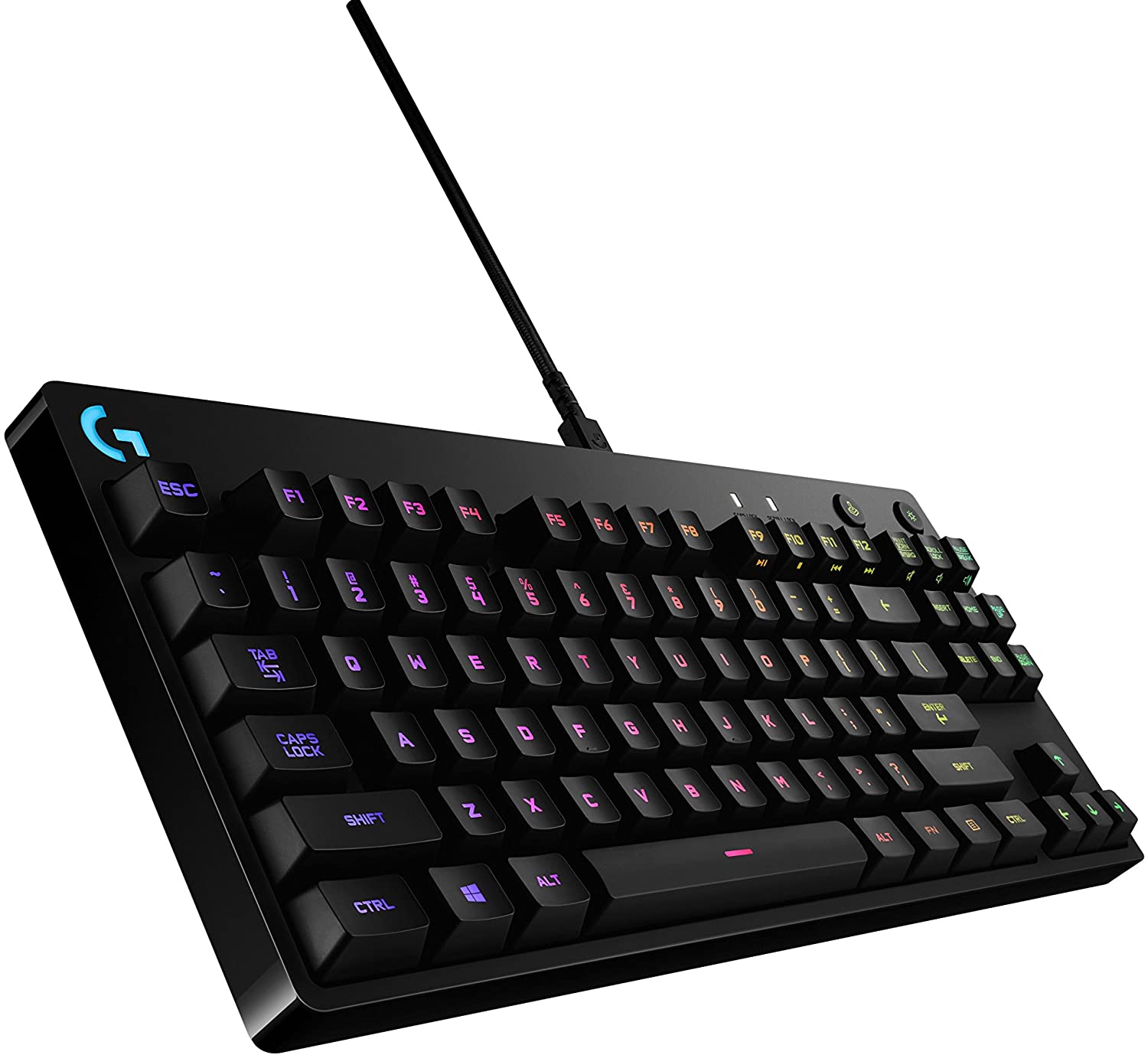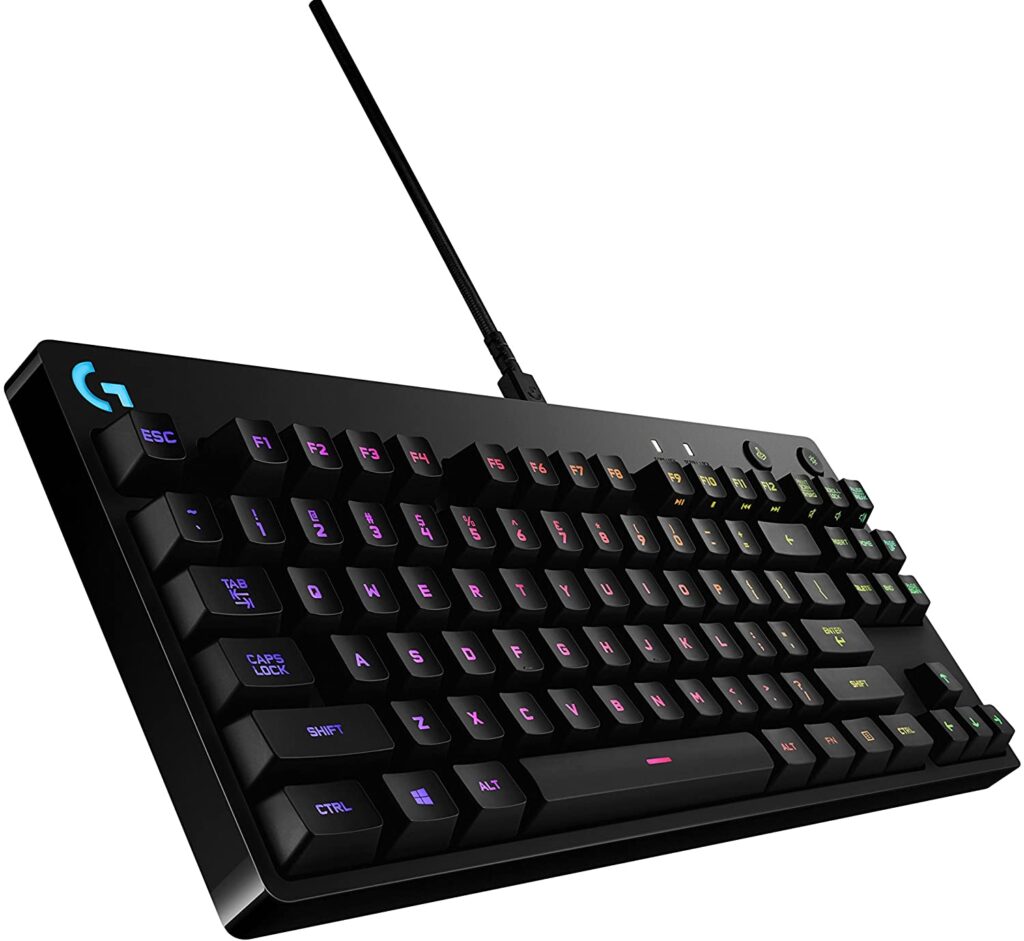 You probably know by now that Dakotaz is sponsored by the Logitech company and he uses most of their devices including the Logitech Pro Mechanical keyboard.
This keyboard was built mainly for professional gamers and streamers and it was done in collaboration with some of the biggest experts in the gaming industry.
It provides you with very fast, precise, and smooth gameplay, allowing you to stream for hours without facing any obstacles in your gaming experience.
One of the best things about it is the fact that it is a completely quiet keyboard and you can use it while streaming without fearing that everyone will hear your fingers clicking on the key buttons.
It also has very enduring Romer G switches that react 25 times faster than switches on regular keyboards you can find, and its mechanical key buttons will react even to the slightest touch of your palm.
The design of the keyboard is very sleek and it can fit into basically any workspace, and since it is a wireless keyboard, you can easily take it from one place to another.
You can use it wireless or wired, so you are the one that chooses the best option, and it is able to connect with different types of PCs and laptops on the market.
This keyboard will cost you only 60 dollars, which is very affordable for a gaming keyboard and I believe this is a device that can work great for professional gamers too.
However, you may struggle a bit with its installation process because it requires some skill and knowledge in order to install the device on your PC.
Related: Best Quiet Gaming Keyboards for Streaming
What Mouse Does Dakotaz Use?
Logitech G502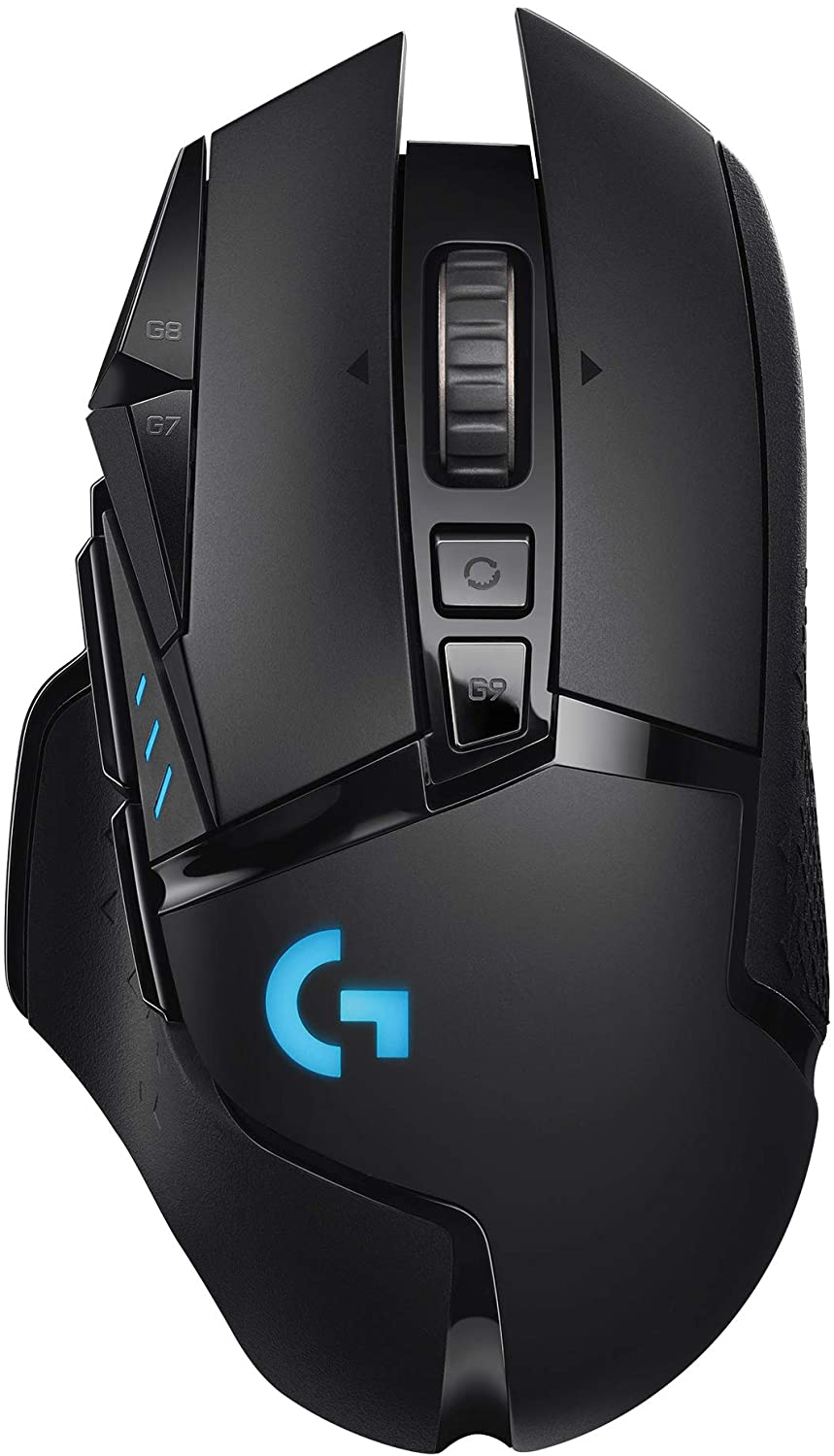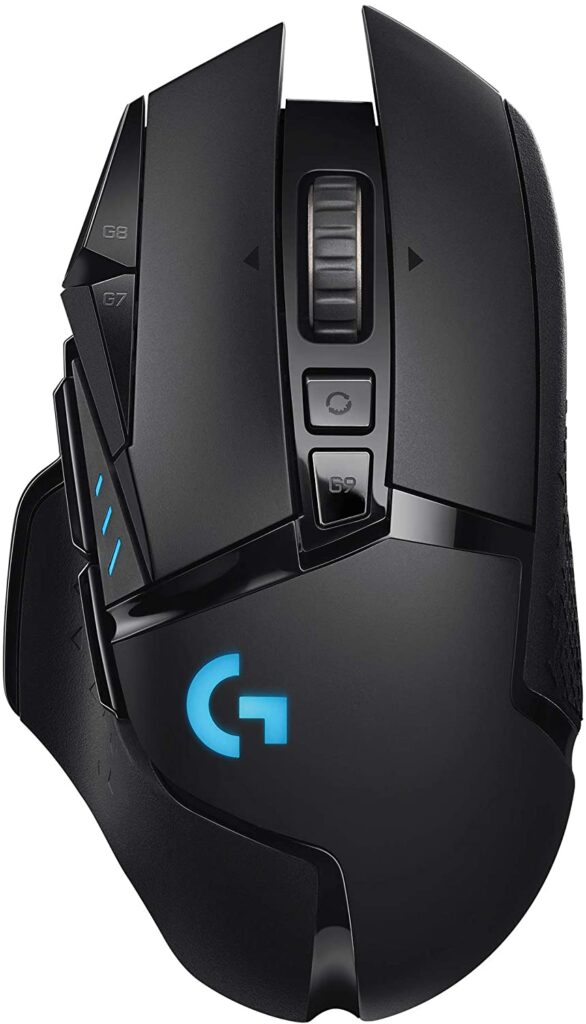 Since Dakotaz is sponsored by the Logitech company, he uses their G502 Proteus Spectrum RGB mouse too.
This amazing mouse is built from a premium quality aluminum frame and has an amazing optical sensor for gaming that can almost predict your next step.
It is known for an amazing DPI range that goes from 200 to more than 12 000 DPI and provides you with amazing responsiveness and allows you to do the tracking in real-time.
With its five side buttons, you will be able to go through all the DPI settings there are and use the DPI lights indicators that will tell you what option is active at the moment.
The gamers also love it because of the extremely fast scrolling wheel that allows you to go quickly through the game and browse webpages with ease.
It also has RGB lights so you can choose the color you want to see during your gameplay and match it with the color of your keyboard or motherboard which can look pretty cool on a stream.
Even though it doesn't have too many features, for a price of 40 dollars, this is a great mouse for regular use and for gaming too.
Unfortunately, it is a wired mouse so it may be a bit problematic for you to use it in case you are a professional gamer.
Related: Best Lightest Gaming Mouse
What Webcam Does Dakotaz Use?
Logitech BRIO Ultra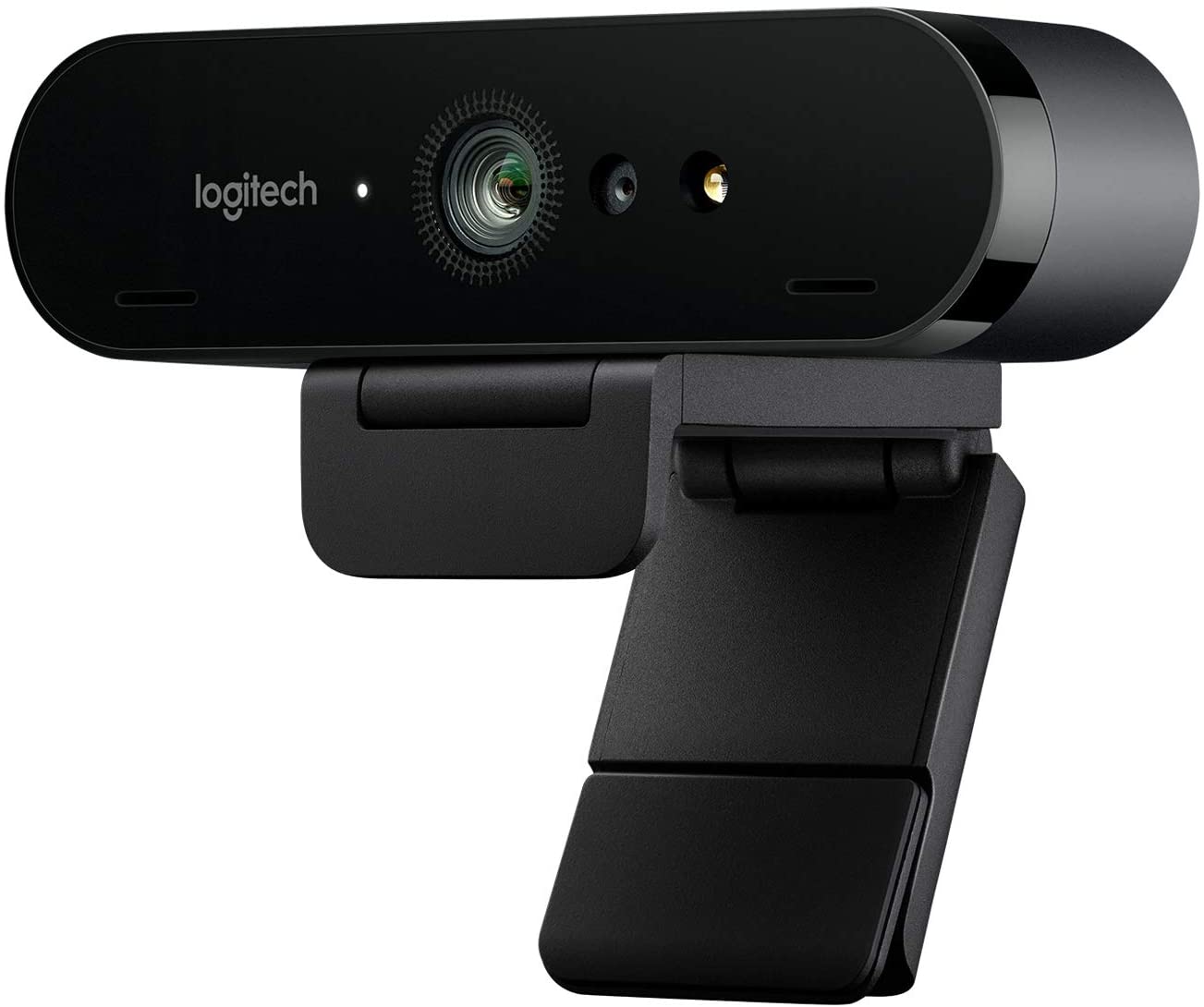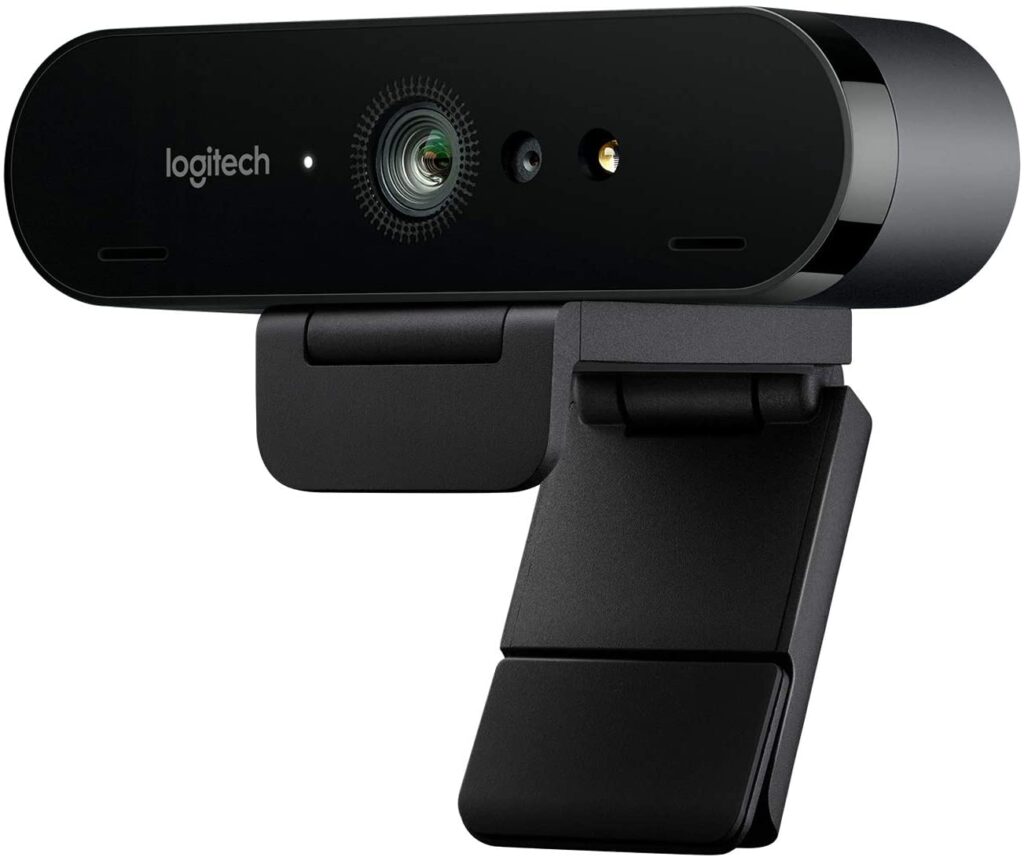 Logitech is the usual choice for webcam among most streamers and Dakotaz Logitech BRIO Ultra HD webcam for quite some time.
This webcam was made for video conferencing in the first place, but it is grown to become one of the very popular products in the gaming industry and many people use it for real-time streaming.
It is also Logitech's first 4K ultra high definition camera that offers 5x digital zoom and Right Light and the amazing HDR technology, so it has managed to become very popular in a short period of time.
This webcam comes with a 3 meters long cable that will allow you to connect the webcam to your device easily and place it wherever you want in the room without any obstacles.
People claim it is one of the best webcams on the market but it is definitely a very expensive product because its starting price is somewhere around 180 dollars, and it goes up to 250 dollars on some online retailers.
While I do recommend everyone who has the money to invest in it, Logitech has quite a few more affordable and equally good webcams for streaming so you should check them out too before you make a purchase.
Related: Best Webcam for Streaming
What Monitor Does Dakotaz Use?
ASUS ROG Swift PG278QR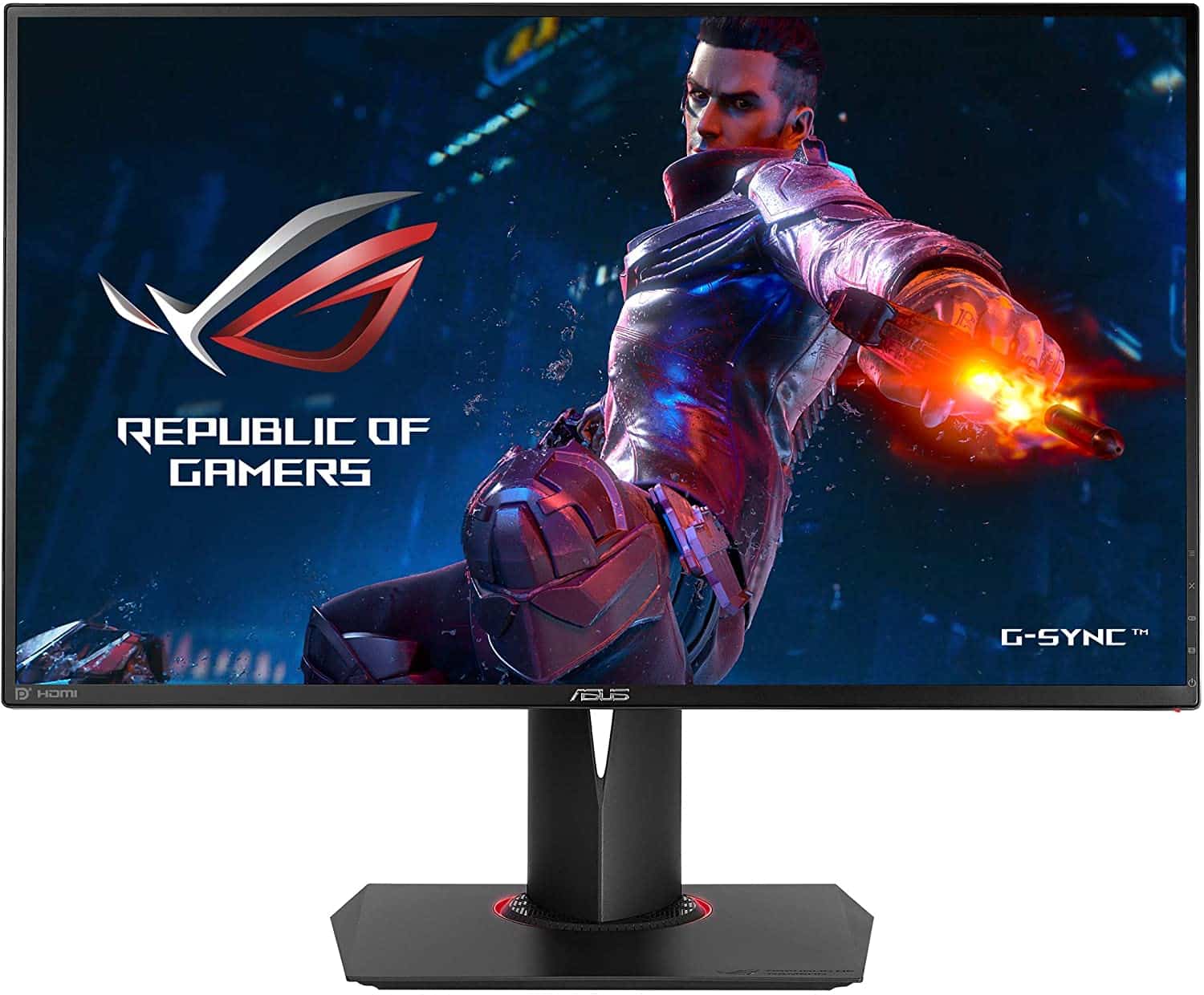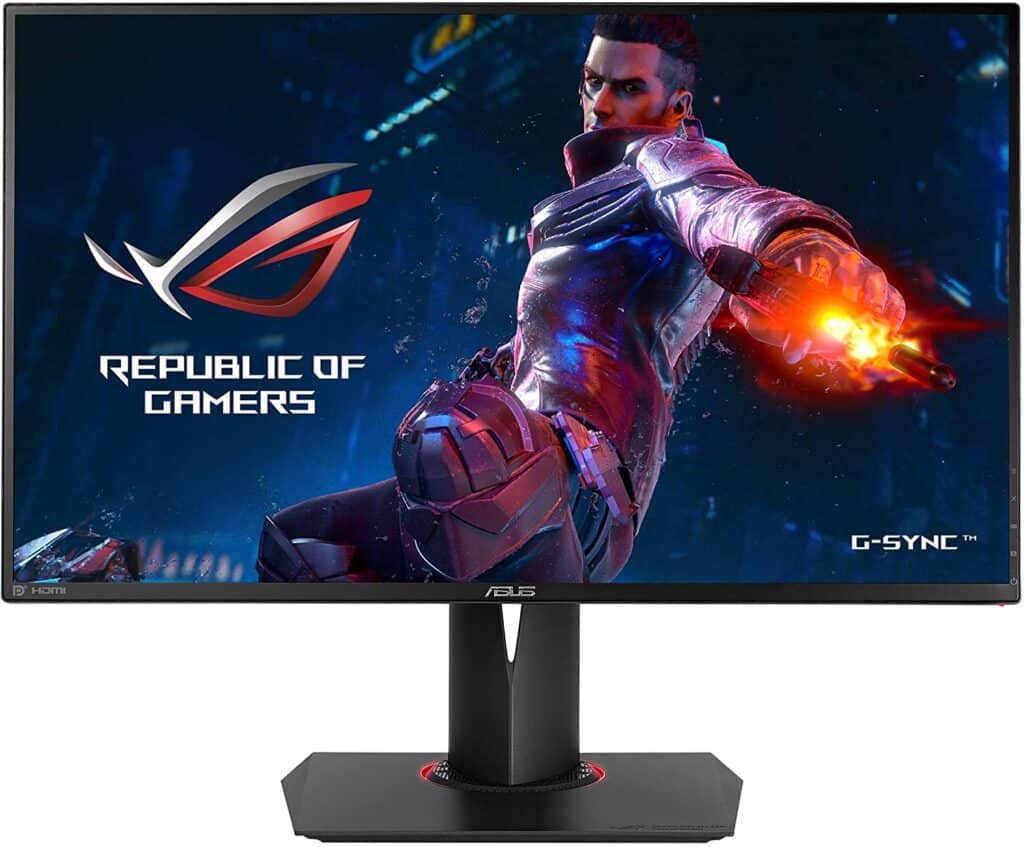 Dakotaz uses one of the newest ASUS monitors and that is the ASUS ROG Swift PG248Q 24 inch monitor with an amazing 180 Hz refresh rate,
This monitor was made specifically for gaming, so it has a 1ms response time and a very low latency which guarantees you a flawless gaming experience, even when you have been on your PC for 10 or 12 hours straight,
It also has an adjustable refresh rate that will allow you to game for hours without facing any problems or obstacles in the gameplay.
This monitor is compatible both with PCs, but also with Playstation, Nintendo, and Xbox devices so you can connect it to whatever device you need with ease.
You can also some of the great gaming features like Shadowboost or the Flicker-free technology that will make your experience a lot better and adjust to your gaming routine easily.
This monitor has become very popular during the last year and more and more gamers are opting for it because it has amazing features and provides you with gameplay of the highest quality.
However, it is one of the more expensive monitors since it starts at 1000 dollars and the price can be even higher if you shop for it through some online retailers.
It is a great option for professional gamers but if you really don't plan on pursuing this career but rather game out of a hobby, you can find a much cheaper alternative.
Related: Best Streaming Monitor – Top 7 Products and Reviews
What Graphics Cards Does Dakotaz Use?
EVGA GeForce RTX 3090 FTW3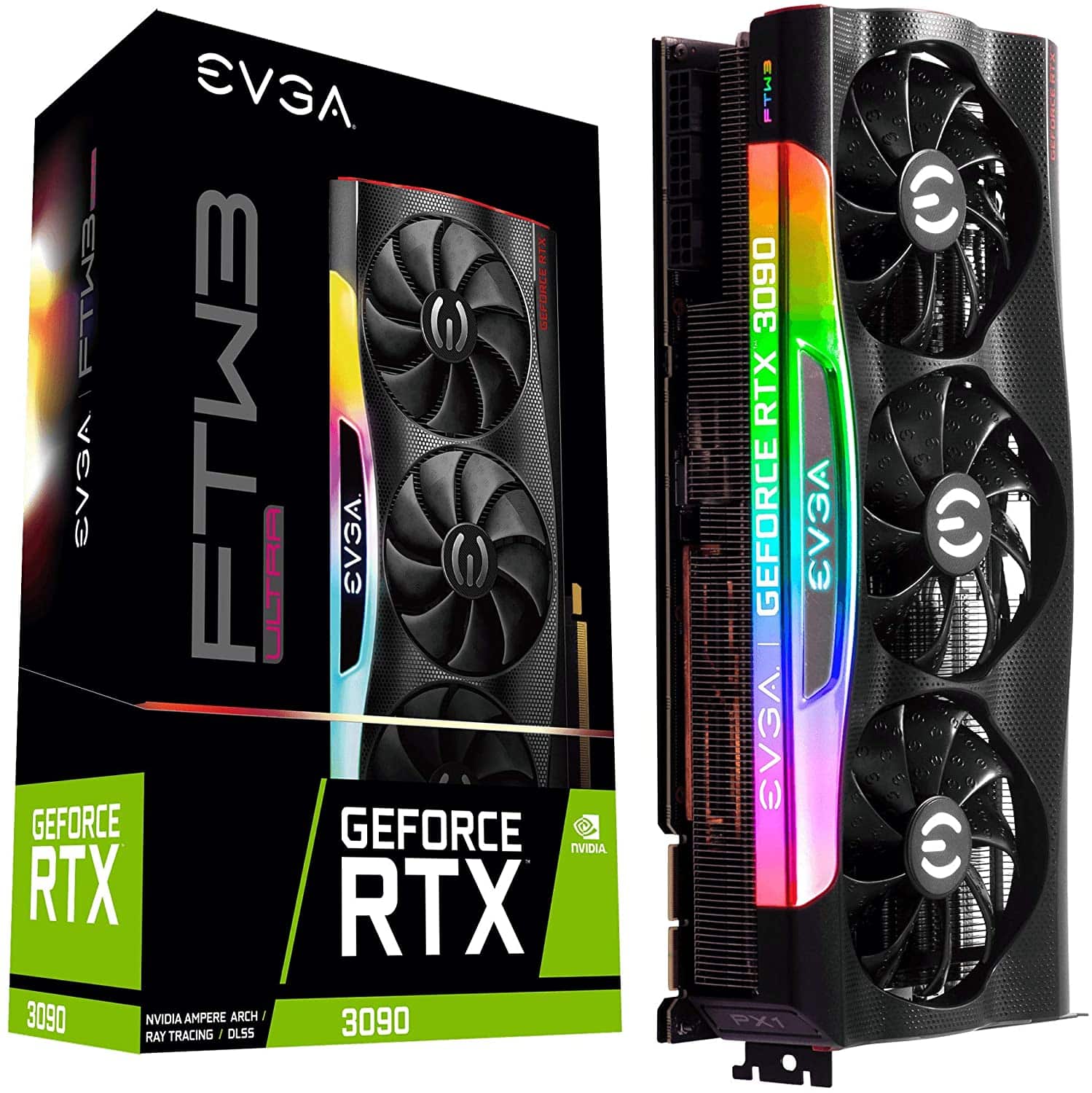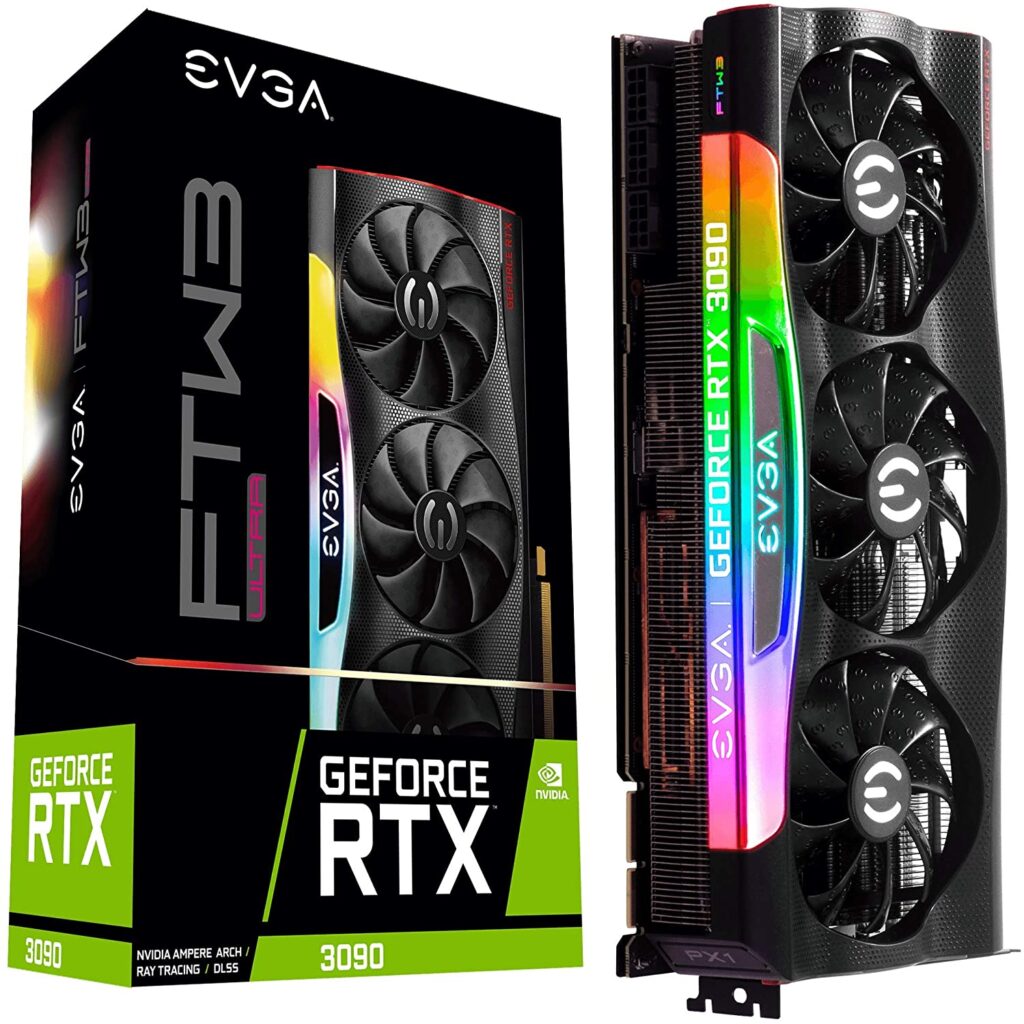 Dakotaz has been using the GeForce RTX 3090 graphics card that provides you with an amazing Titan class performance and is enriched with several different gaming technologies like NVIDIA and RTX that provide you with the performance of the highest quality.
This graphics card is very modern and has several new features like Ray tracing cores, a few tensor cores, and several newest multiprocessors that help you control and elevate your whole gaming experience.
The RTX graphics card is made mainly for gaming and streaming and it has 24 GBs of memory which makes it a perfect choice for the most popular games you can find nowadays.
This graphics card will provide you with an 8K resolution which is something you will rarely come across on graphics cards, especially GeForce ones you can find on the market.
There is also a Shadow play feature that allows you to capture different moments during the game and save them directly to the memory of your PC and you can also do flashback recordings which is a great feature that is very useful to all streamers.
It is considered to be the graphics card with the best responsiveness and fastest performance on the market and you can see gamers and streamers switching to this one.
The price is almost the same as for ASUS ones so I believe that is better for you to spend 2500 dollars on these graphics cards than on a graphics card that is advertised by another gamer and has fewer features and options than this one.
Unfortunately, this graphics card is compatible only with very strong gaming PCs so if yours does not have a lot of memory and can't support most of the games, it probably won't work well with this one.
Related: Best GPU for Streaming
What Processor Does Dakotaz Use?
Intel Core i9 9900K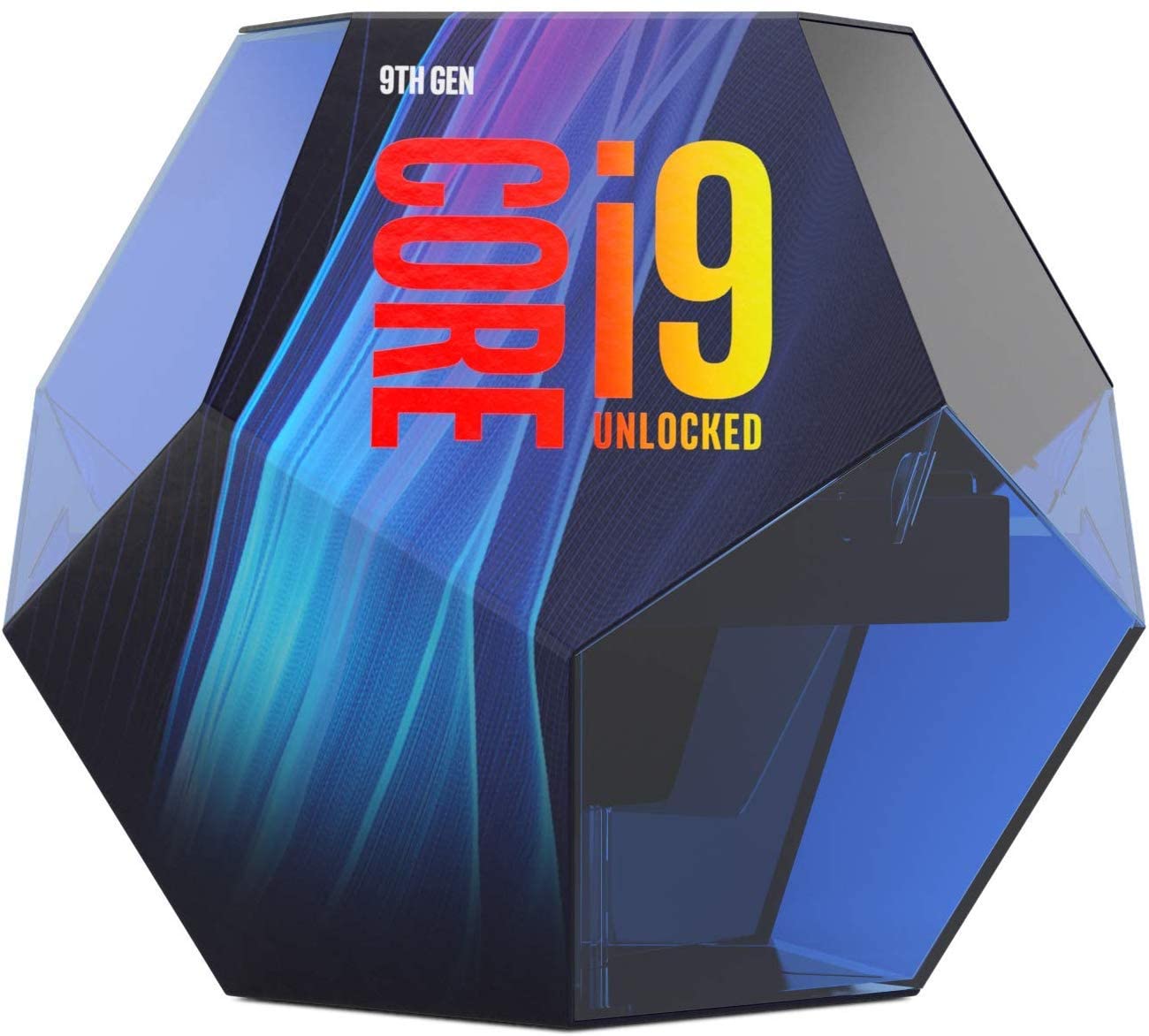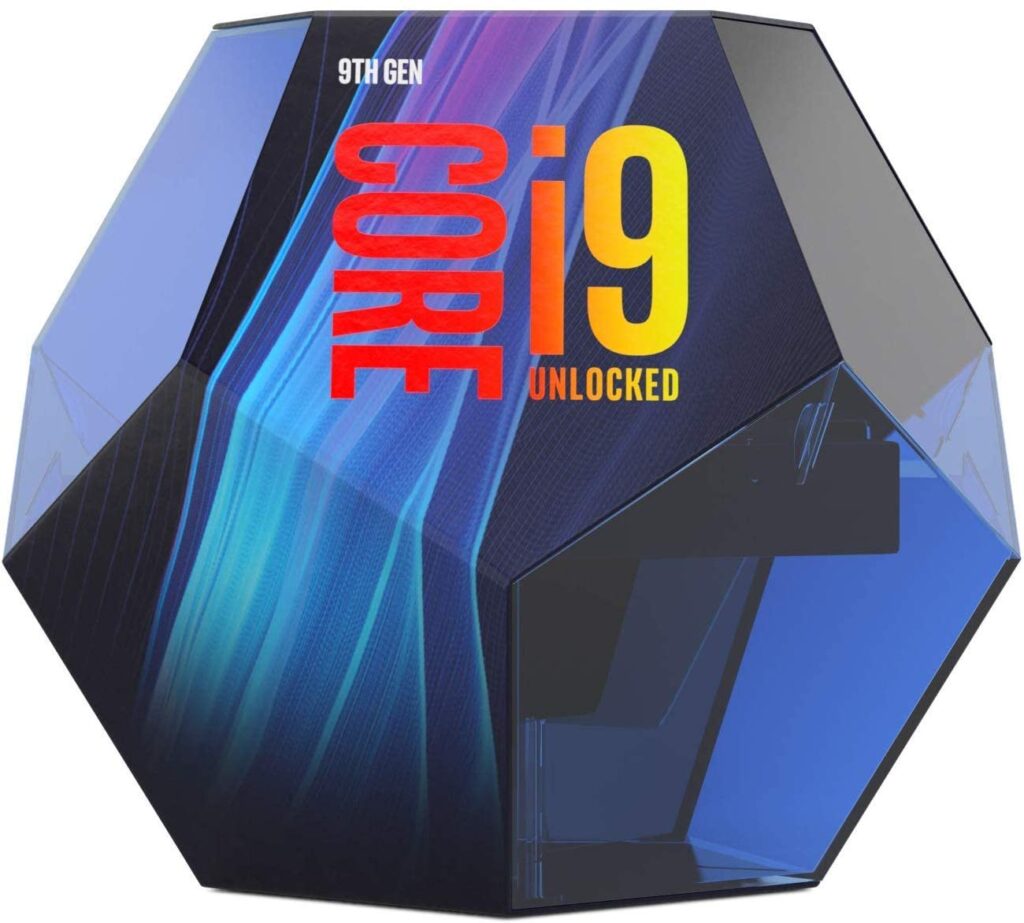 Intel processors are the most popular ones among gamers and streamers and Dakotaz has been using the Intel Core i9 9900K Desktop processor with 8 cores basically since he started his gaming career.
This processor has 8 cores and 16 threads which is something that is common for most processors made specifically for gaming and streaming.
It has an Intel Graphics 630 card and its speed is ranging anywhere from 3.60ghz to 5.0 GHz which is better than most processors.
However, it is compatible only with Motherboards based on Intel 300 Series Chipsets so you are basically required to purchase this motherboard once you get this processor.
This is a big limitation in my opinion and just a simple way Intel can take more money from you, but if you do not mind spending some extra cash, then definitely go for it.
Unfortunately, this processor is also very hard to get and it is rarely available, especially on online retailers and most people buy a pre-owned one, so you may consider this option too.
Related: Best CPU for Streaming on Twitch
What Motherboard Does Dakotaz Use?
MSI Enthusiast Gaming Intel X299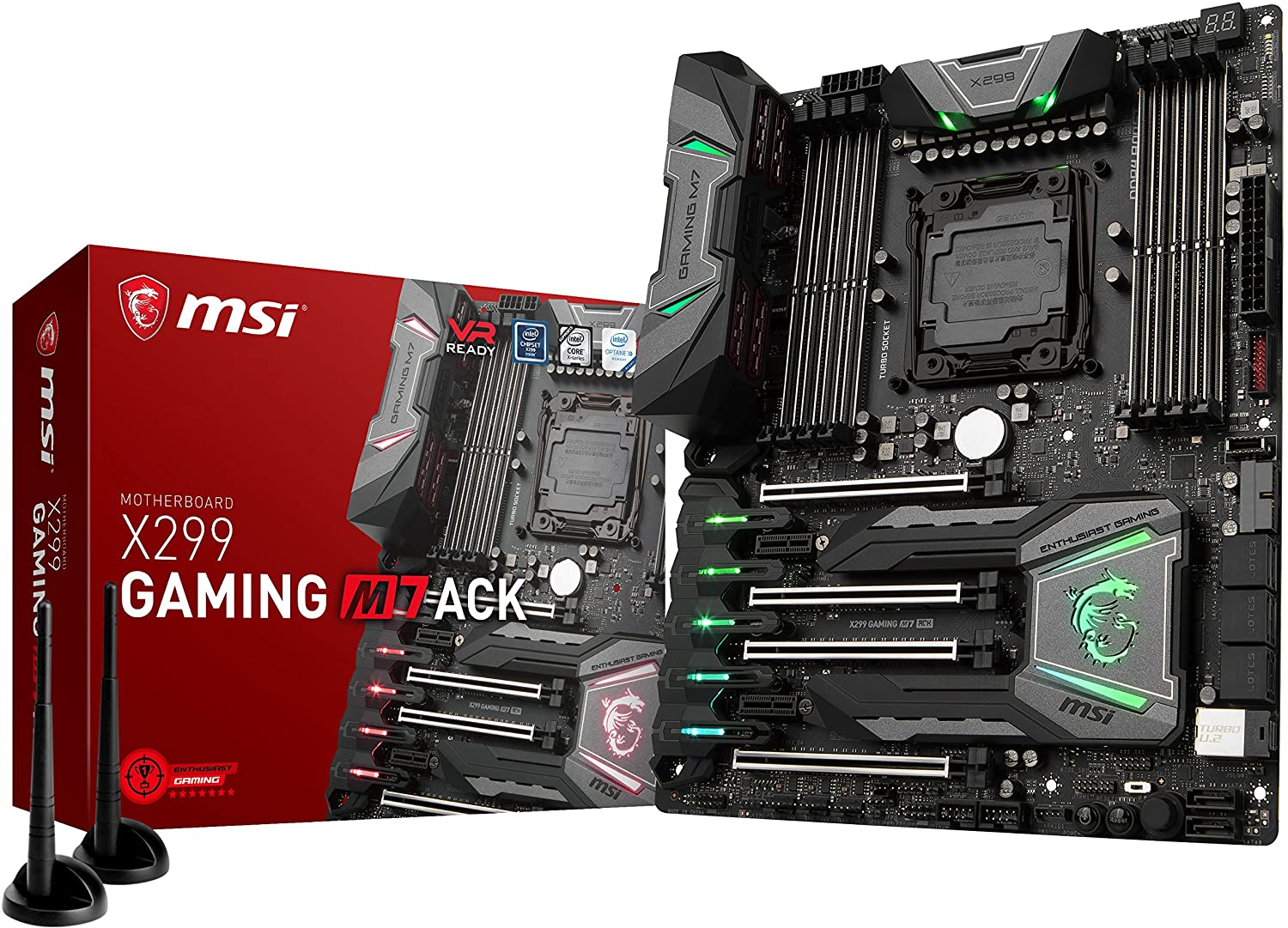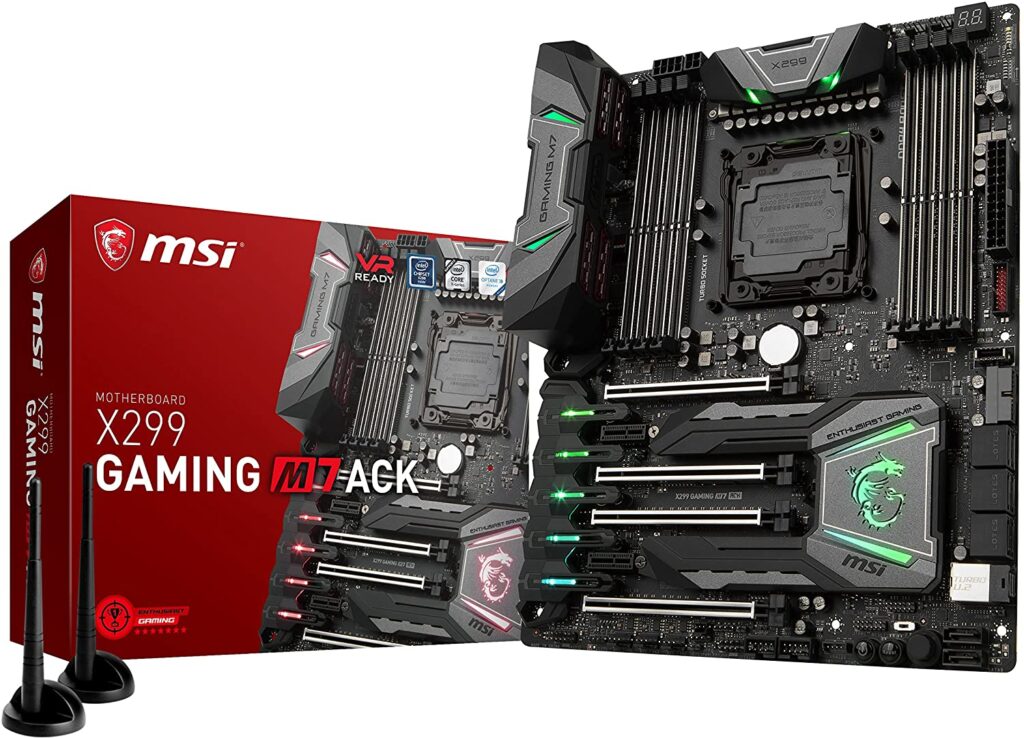 Dakotaz prefers the MSI Enthusiast Gaming Intel X299 LGA 2066 DDR4 USB 3.1 SLI ATX Motherboard. And he has been using it in combination with his Intel processor for more than 5 years now, without any problems.
This amazing motherboard has an M.2 shield that will keep the temperature stable and will not allow your device to get overheated no matter what happens and how much you use it.
Even though it is not an Intel product, this MSI motherboard is compatible with Intel processors and you should be able to connect them and use them without any problems, which makes it one of the best motherboards you can use.
It also has a smooth VR ride that is designed specifically for gamers in order to provide them with first-class performance and it also eliminates all potential stuttering and bugs
This motherboard can also be connected with different kinds of PCs and laptops, and you will receive a special remote and app that will allow you to control the motherboard through them.
Unfortunately, it is not compatible with all PCs and processors so you should check the compatibility with your device before you decide to make a purchase.
Related: Best Motherboard for Streaming – Top 9 Great Products
We are sorry that this post was not useful for you!
Let us improve this post!
Tell us how we can improve this post?