If you are into gaming and want to get the best streaming resolution on your Xbox device, you definitely need a good capture card for that.
There are hundreds of different capture cards on the market, and I know it can get complicated, so I have decided to come up with the list of best capture cards you need to try out.
Follow our guide briefly and make sure you choose the best capture card for your Xbox console.
Post 11 of 14 in the Capture Cards
Best Capture Card For Streaming XBOX One
Reviews
I have decided to gather the best capture cards for Xbox One that you can find on the market this day, so make sure you choose the one that works the best for you and your device.
QUICK OVERVIEW: Capture Cards for Xbox One
<!—INSERT CODE BLOCKS BELOW—>

1080p HDR 10 quality
Plug and play
❶ AVER Media Live Gamer 4K
---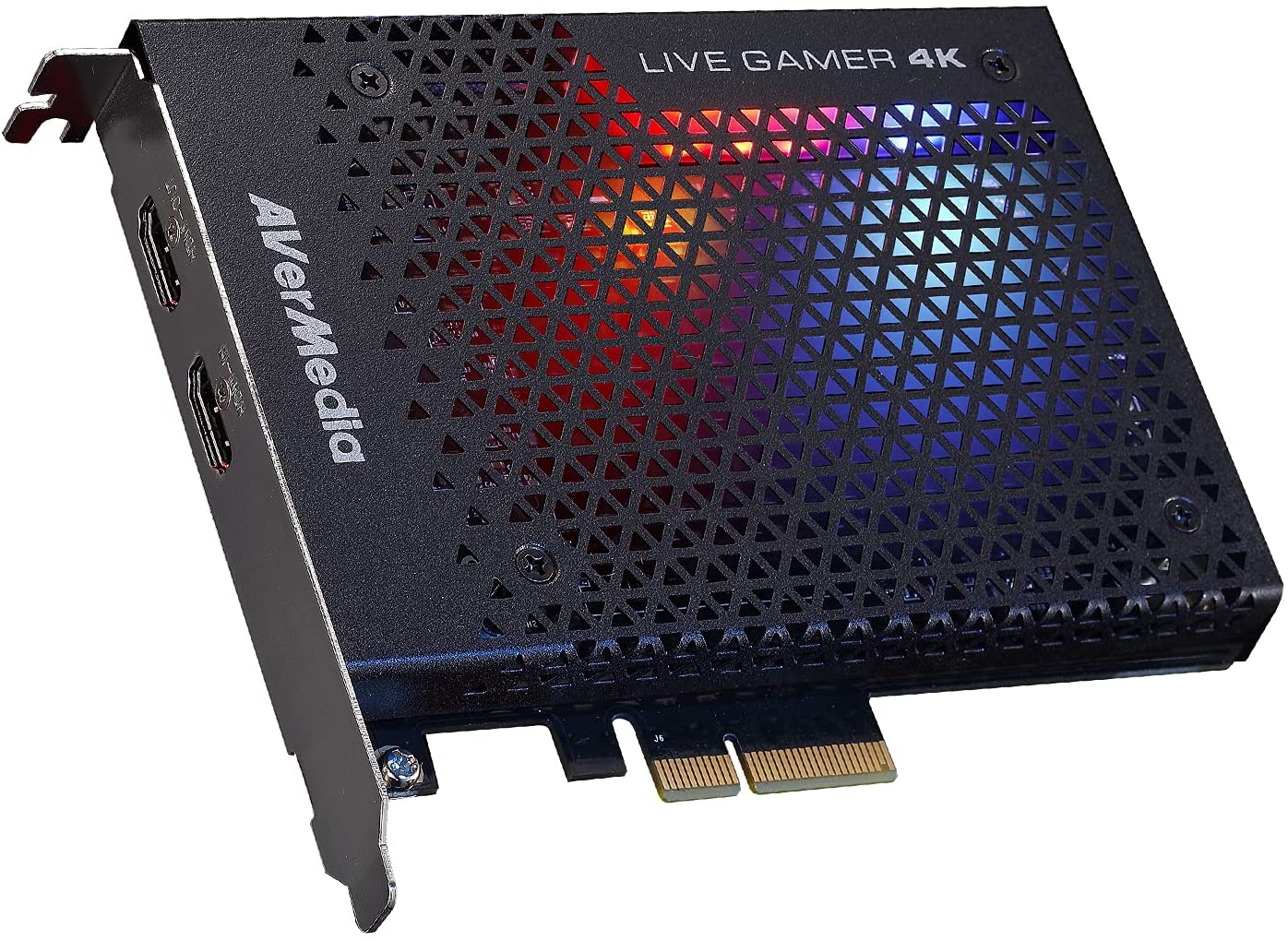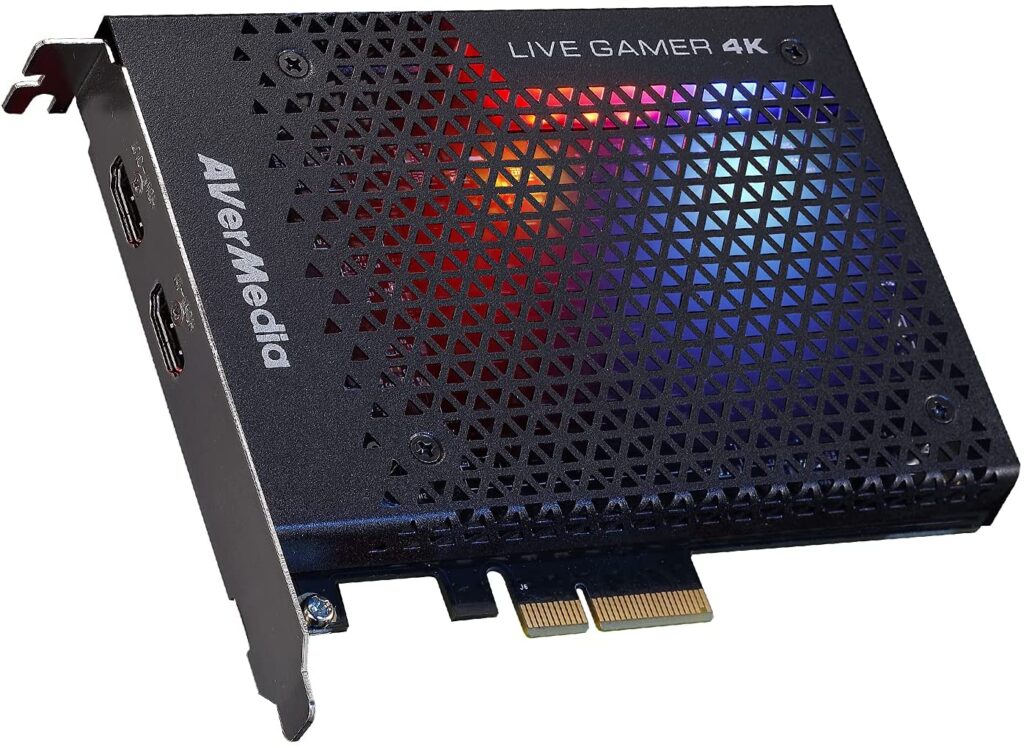 ---
The Aver Media capture cards are suitable for different types of consoles, and they will work with the Xbox of any generation without any problems.
Their software is one of the best options for all live gamers, and it will provide you with an impeccable streaming performance no matter what kind of games you enjoy playing.
This game capture may not be as high-quality as the one you will find on Elgato devices, but it is still a great capture card for everyone.
Who Is It Best For?
AVER Media has fantastic software that provides you with the highest quality of games, an excellent and it is an excellent option for all people who enjoy playing games out of a hobby.
The AVerMedia live gamer streaming software will also allow you to start streaming all the games on Twitch and other platforms.
It is a great option for everyone who is not a professional streamer, but if you are earning money from this, I believe there are far better options within this price range.
Key Features
Ultrawide recording is the reason why so many people are purchasing this external capture card, especially those who enjoy playing the game and opening a capture video on their big screen.
Another fantastic addition is the surround sound support that is especially good on Xbox series X and gaming PC devices. If you use the Avermedia live gamer software, you will create an amazing sound.
They also have the option of live streaming and recording at the same time, but this is something you will not be able to do through their Avermedia live gamer software but instead install OBS or XSplit for it, which I believe is not the best solution, especially if you are spending 300 dollars on a capture card.
This is its only downside, but if you don't have a problem and know how to navigate this software, then I believe this capture card will still do an excellent job for you.
❷ Razer Ripsaw HD
---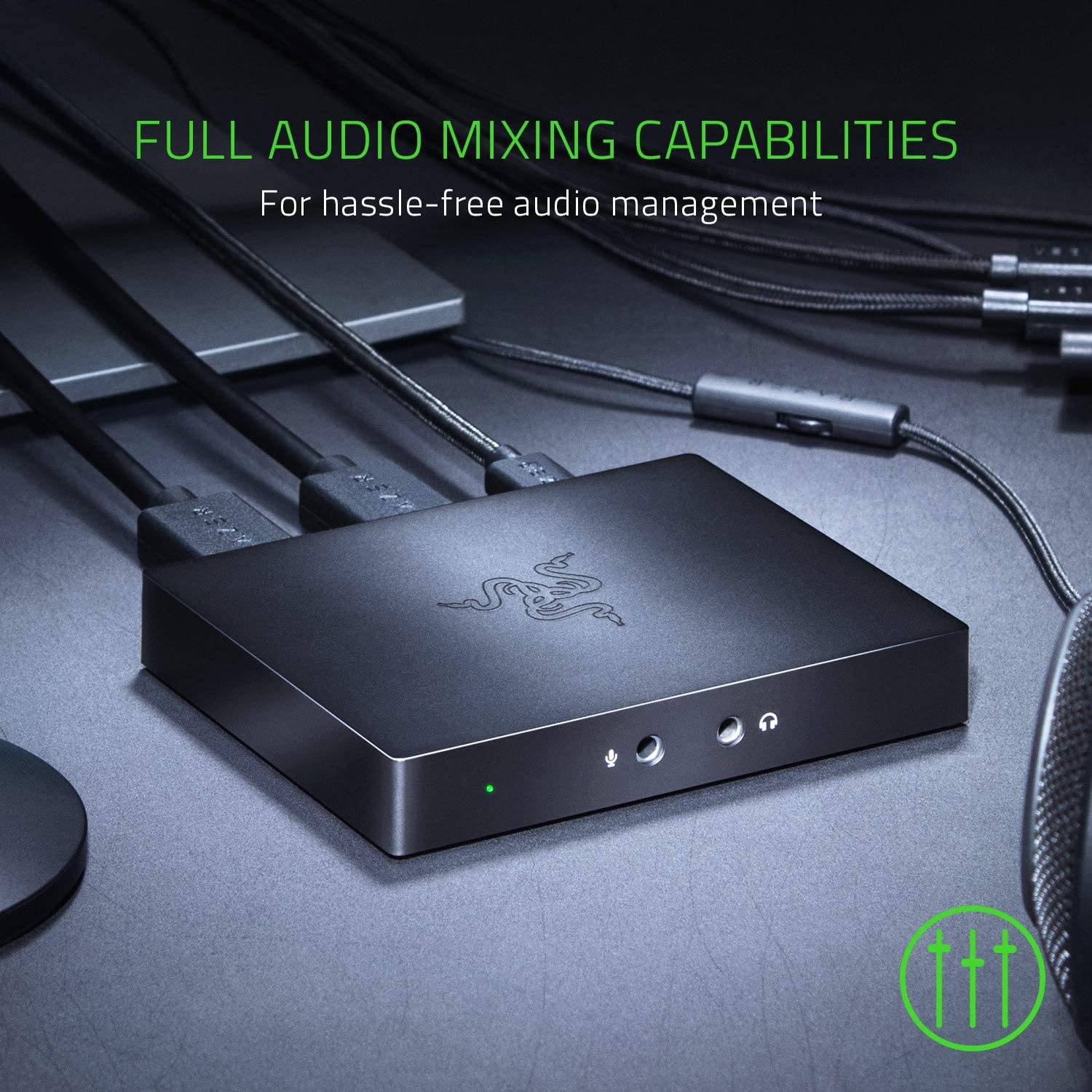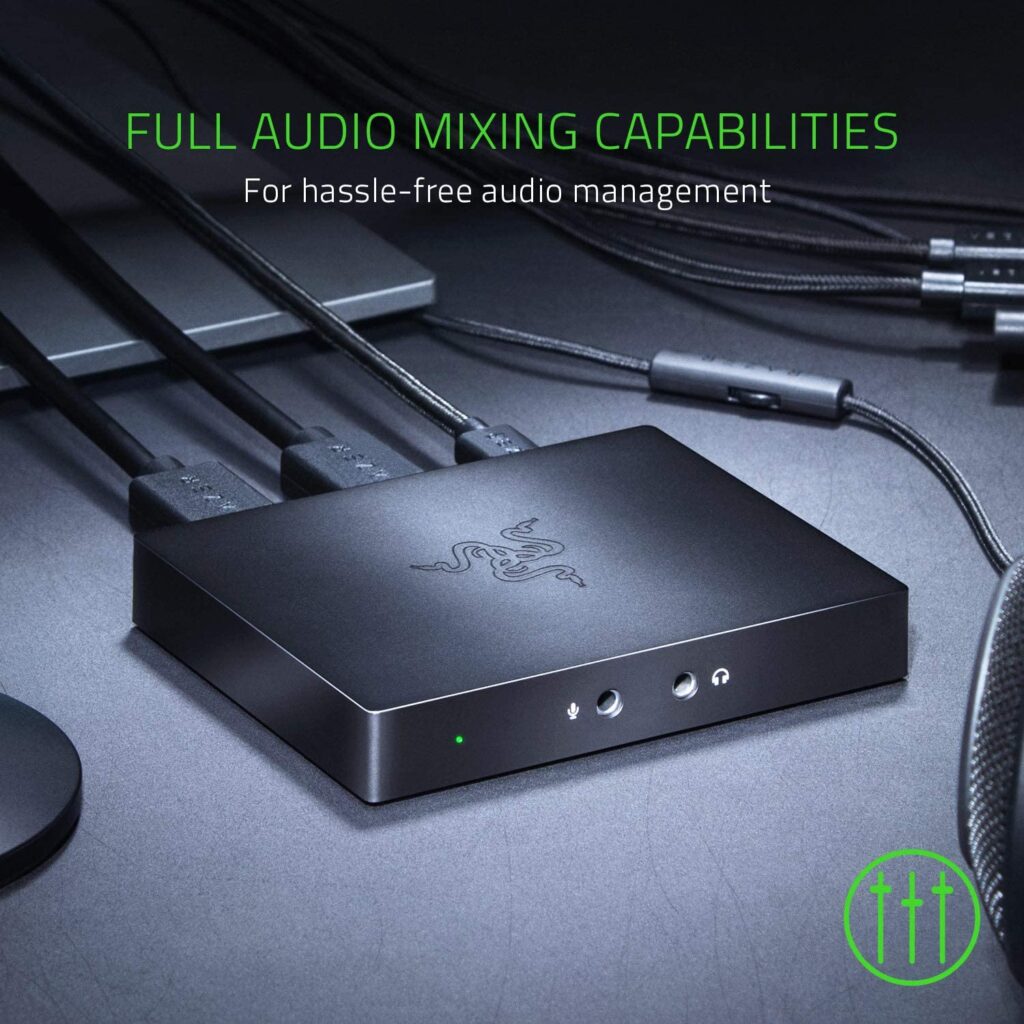 ---
If you are a beginner in the world of gaming and streaming, then you are probably looking for some of the most affordable and efficient options on the market.
Their external capture card may not be of the best quality, but it will provide you with excellent game capture and a lot of success.
If you want a capture card that is easy to use but can still provide you with a good game capture, this is the best option for you.
Who Is It Best For?
This external capture card is very easy to use, and even though it is not one of the best game capture cards, it will still provide you with a solid quality of a game and stream.
It will provide you with a good instant game view, but in general, this is a device made for beginner streamers and gamers who don't have that much money to splurge on a capture card.
If you want to step up your game and stand out in the community, I believe you should opt for a better capture card because it will be worth it.
Key Features
This Razer Ripsaw capture card doesn't have any special features that could help it stand out among other capture cards on the market.
The only unique feature it has is the instant game view which is, in general, something you will come across on basically every capture card on the market.
They don't have any HDMI ports, which can also create trouble when you need to connect it to your Xbox device, so watch out and make sure they are compatible before you splurge on this product.
❸ Elgato HD60 S+
---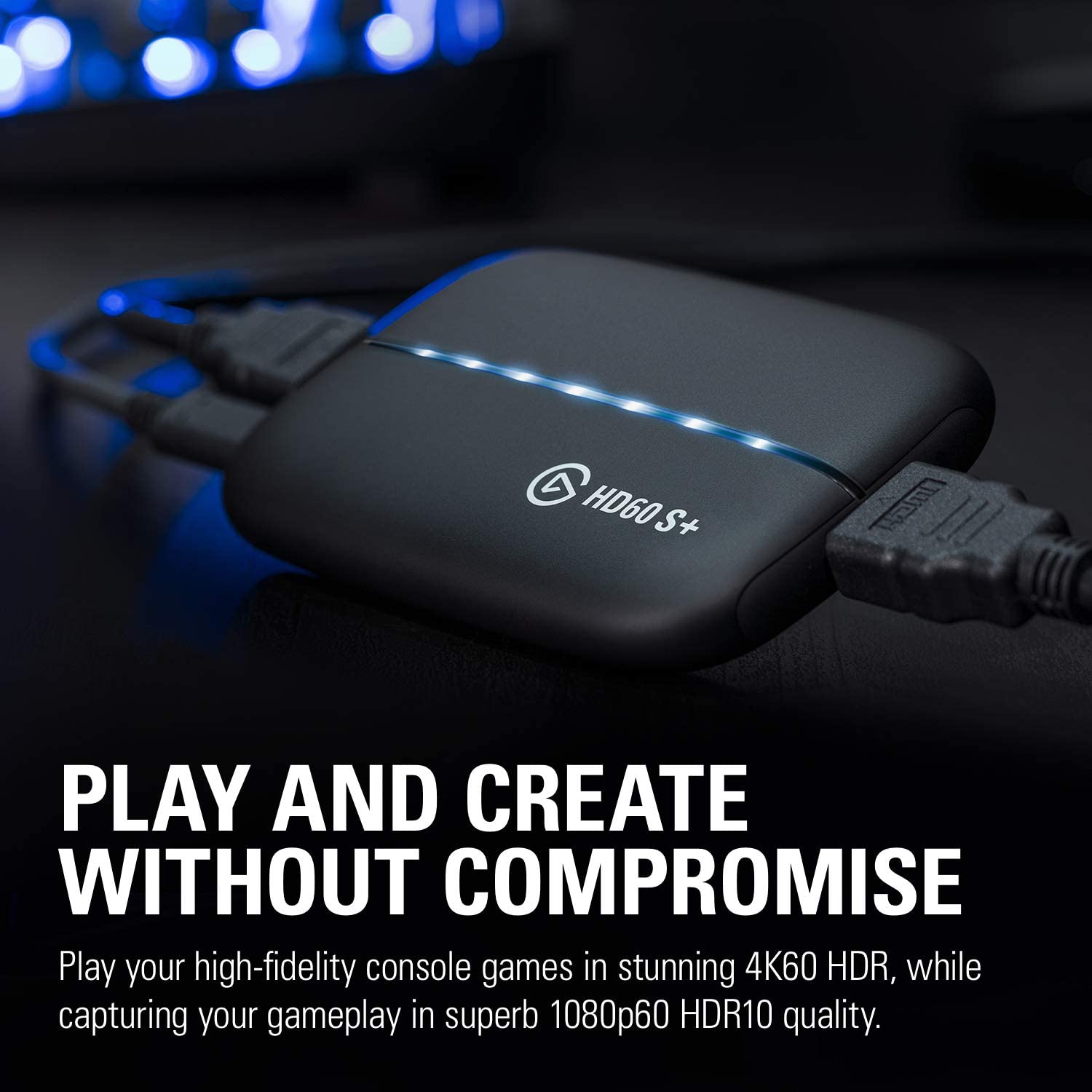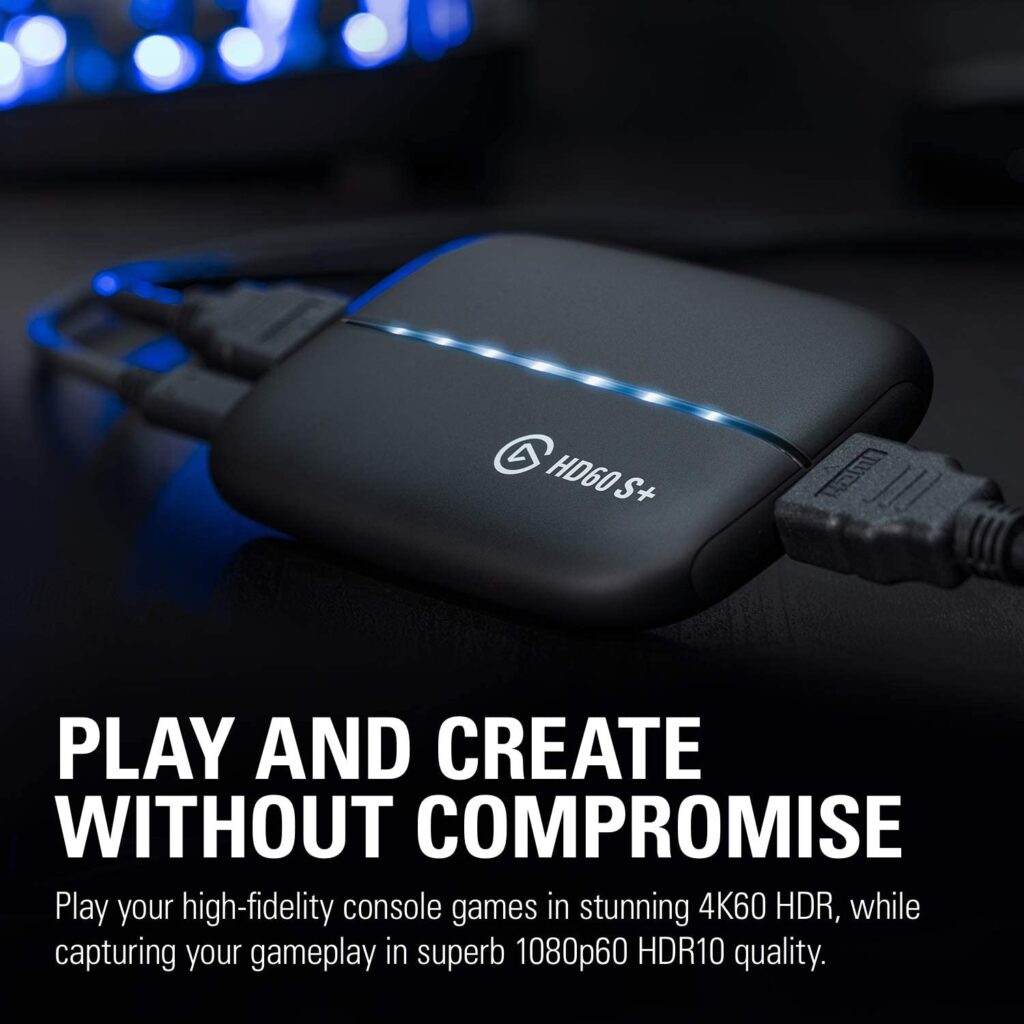 ---
Elgato is one of the gaming brands with a large variety of capture cards but is also known for its unique and original Elgato game capture technology.
This capture card starts at around 400 dollars, which can be pretty expensive, but it is probably one of the best capture cards on the market that will serve you for a long time, so it is worth it.
Who Is It Best For?
The Elgato game capture cards are aimed at gaming professionals because their external capture cards will ensure you the highest resolution and frame rate that is a must for everyone earning from gaming.
This is one of the best game capture cards, along with the Elgato HD60S, because it allows you to do flashback recording, streams directly while playing the game without damaging the resolution, and even capture footage in 1080p.
You will also be able to do live commentary, and as a professional streamer, I can guarantee you that no other capture card will provide you with results as impressive as this one.
All the streams and videos can be saved while working on it, so you can record gameplay and upload it to editing software easily.
Key Features
The key features of this capture card are definitely its 1080p HDR quality which will provide you with high-quality video capture.
Live recording and live commentary are also some of the most popular features of this game capture card, and if you are a live gamer like me, then you will definitely fall in love with this capture card because it works perfectly.
It is suitable both for Windows and Mac users, and it comes with an included USB cable and headphone jacks which makes it the perfect choice for every professional gamer.
❹ Elgato HD60 Pro
---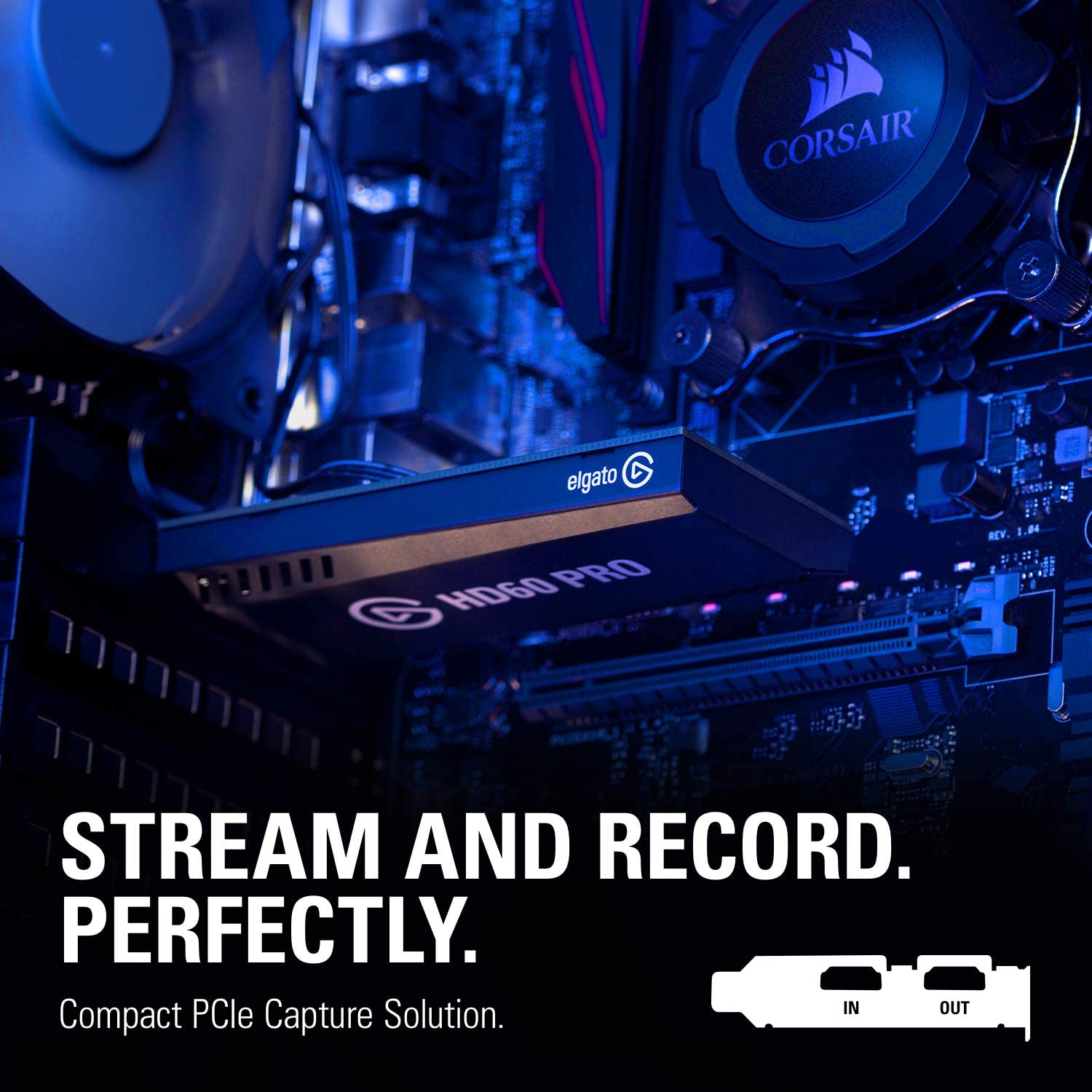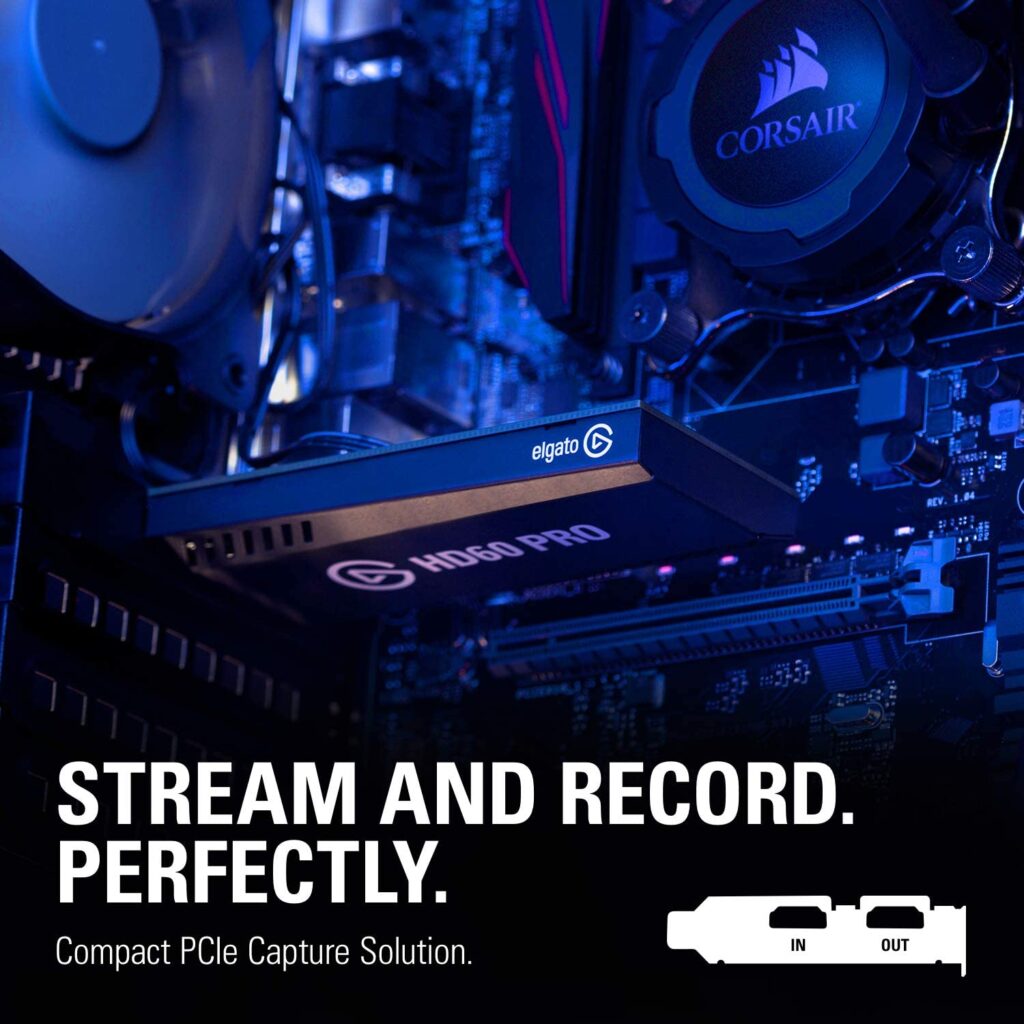 ---
As I have already mentioned, Elgato is one of the most famous and most successful companies that produce capture cards.
This internal capture card will provide you with a great game capture solution and help you become an outstanding live gamer.
The HD60 capture card is one of the best game capture cards you will find on the market these days, and it is not even as expensive as most other amazing devices from Elgato.
Who Is It Best For?
Since this is one of the best Elgato game capture cards, it is aimed at professionals, and it provides you with an amazing performance and zero to low latency.
It is similar to the S+ cards, but this one has a hardware encoder that will help you connect your game capture card with basically any device, whether that be an Xbox console or a gaming PC.
The capture card will work well with all devices from even older Xbox series, and this capture software will allow you to stream effortlessly, without any bugs or obstacles and when it comes to this, it has turned out to be one of the best purchases for me.
Key Features
As you can probably see, this Elgato capture card doesn't differ too much from the S+ one, but its biggest addition is the hardware encoder which can really be a game-changer for all professional gamers.
This may mean a lot to people who have problematic or older Xbox devices, but I also find it to be an important addition to all devices that tend to have problems with ports and compatibility.
When capturing footage, you will be amazed at how well it works; I was blown away by its capabilities.
This one also offers you a low latency stream, so if you are sick of bugs like me, you will definitely enjoy your gaming experience with this gem.
All Elgato capture cards are known for having plenty of HDMI ports, so you definitely won't have to stress about whether it is compatible with a device you have or not.
The perfect recording is also guaranteed, and if you have a high-quality pair of headphones, you will secure yourself with one of the best streams on Twitch.
❺ AVER Media Live Gamer ULTRA
---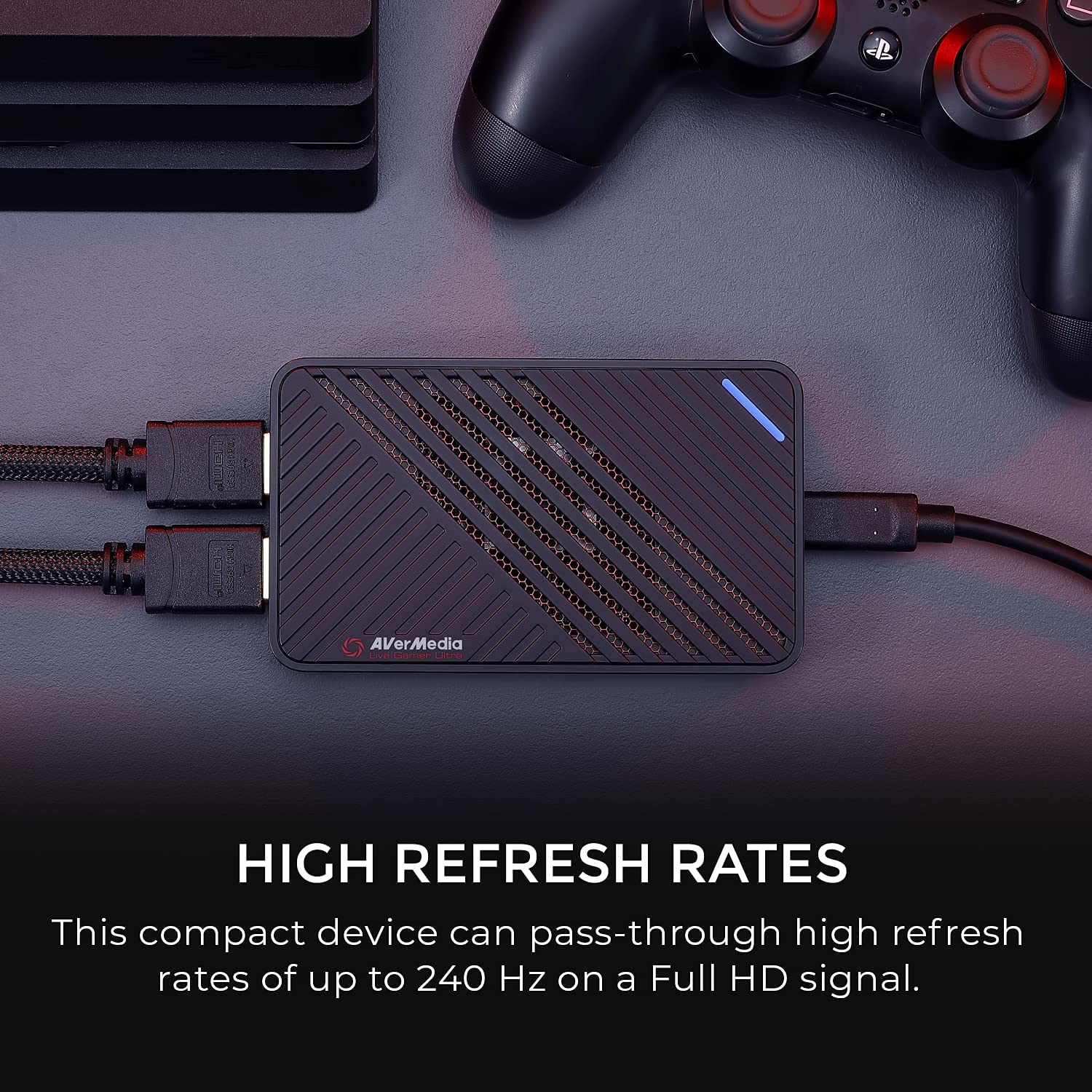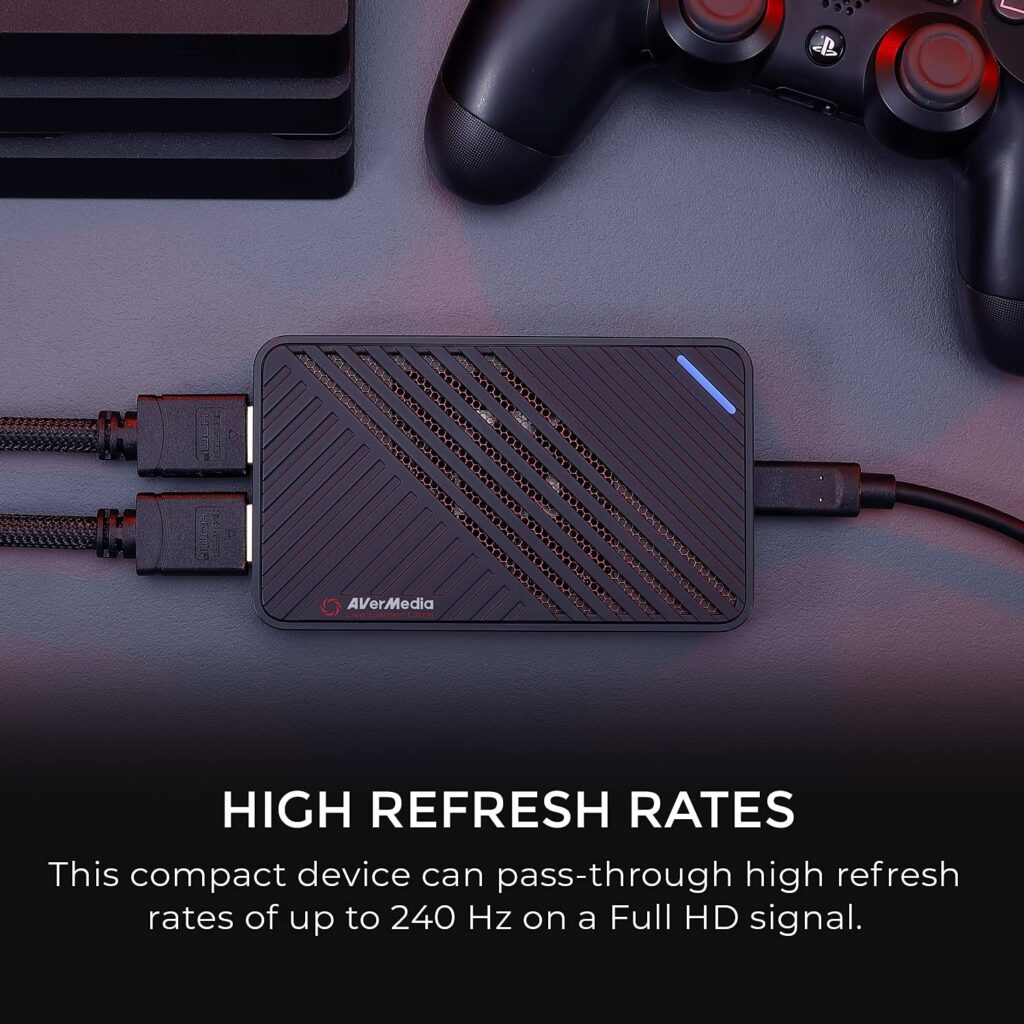 ---
As I have already mentioned, the Aver Media company has released a dozen of amazing capture cards, and the live gamer ultra is probably their best product these days.
It is aimed at complete gaming professionals and is equipped with all the latest technologies, so if you are looking for a super-fast capture card like me, this is the one!
Who Is It Best For?
As I believe you already know, there is a special Avermedia live gamer software that allows you to navigate the whole experience and control the stream from beginning to end.
They will also allow you to connect with the AverMedia live gamer duo and stream in pair with someone you have already collaborated with on Twitch or similar streaming platforms.
I would say that this is the best option for professional streamers who are used to doing collaborations with others but didn't have the right tools for it before.
Key Features
The newest addition to this capture card is the option to indulge yourself in a high dynamic range recording that is one of the most important things for every live gamer.
If this is something that is missing from your Twitch experience, then this is the best capture card that will enhance your sound in a second.
They also offer you ultrawide support and a high frame rate that will make your stream flawless and overcome all the problems that may appear with the connection.
Just like all other Aver Media capture cards, this one also requires you to register to OBS Studio or XSplit in order to start streaming, so it may not be the favorite choice of everyone in the gaming industry.
This really didn't work for me, and I always needed a lot of time to set things up, even though the quality of graphics and sound are amazing.
❻ Elgato 4K60 S+
---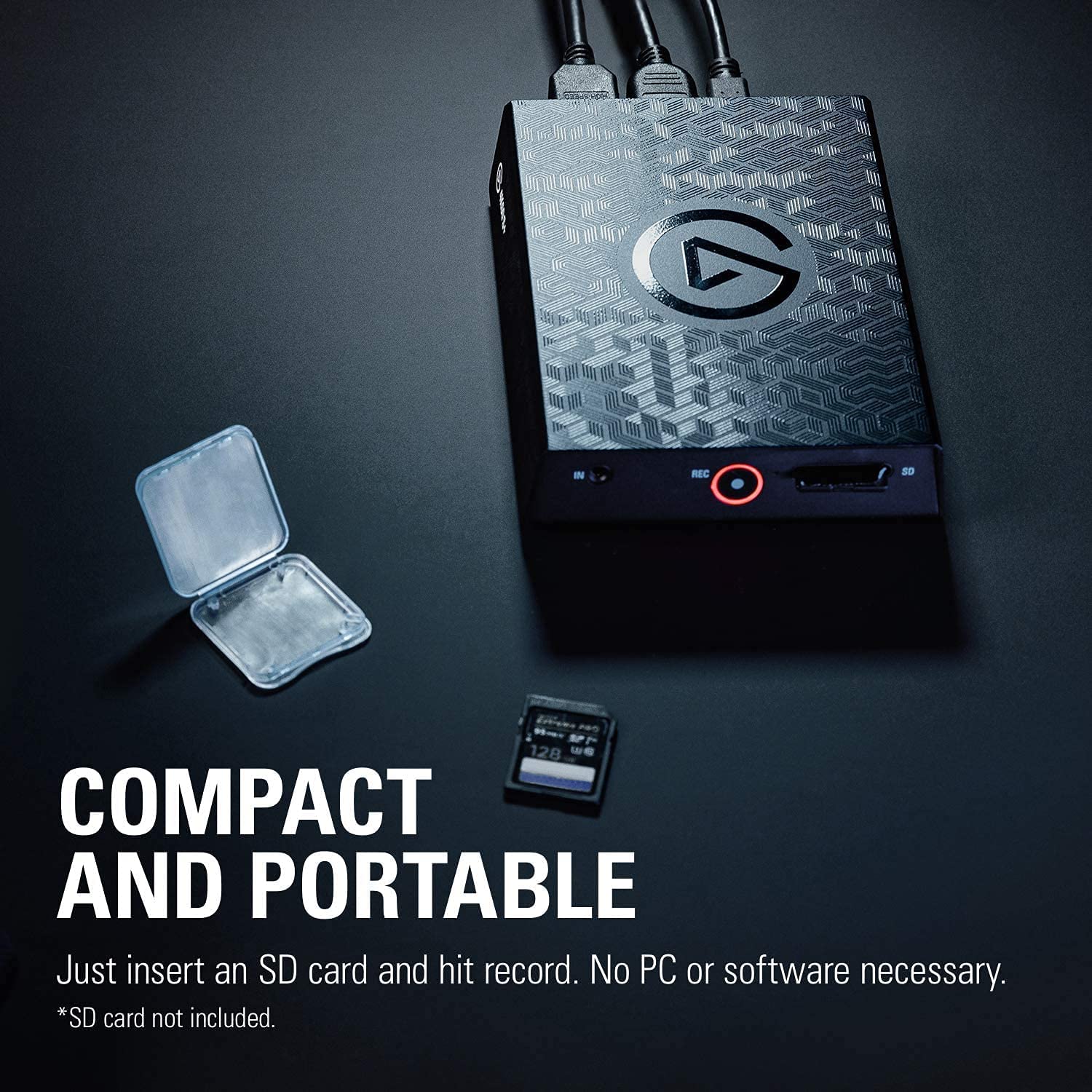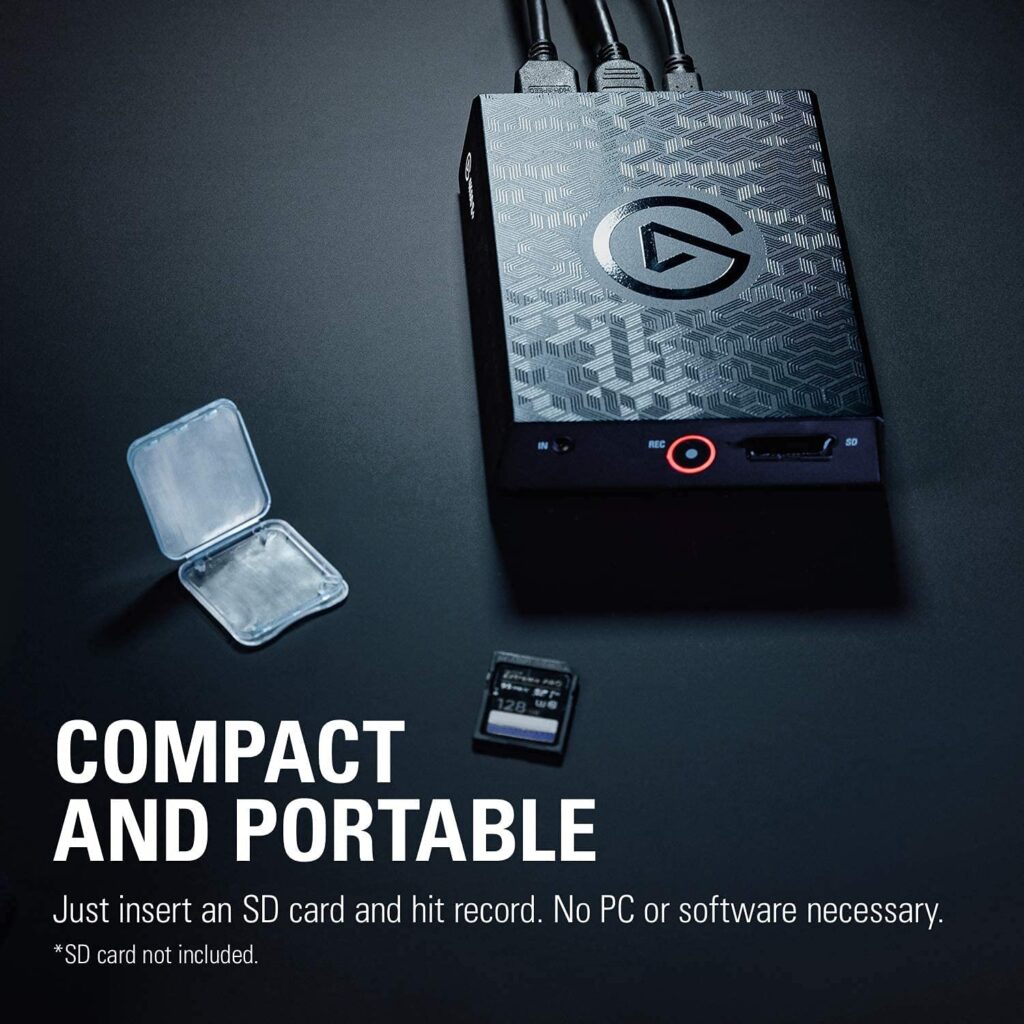 ---
Whether you have Xbox one, two, or any of the older Xbox series, I am pretty sure this one will work well for you because it is one of the rare capture cards that connect with every single device I own.
Who Is It Best For?
Like most other Elgato capture cards, this one is also aimed at professionals, and it has plenty of features that will make your whole streaming experience go smoothly.
This is my favorite capture card because no other card seems to provide me with a smooth performance like this one.
All of the recordings I have made with it were absolutely perfect, and you even had the option to pause and cut something from it, so it is really a must-have for every gaming professional out there.
Key Features
One of the most important additions to this is the coding of the newest generation, and all of the chips engraved into this capture card will provide you with a performance even the most popular streamers would be envious of.
Thanks to these chips, you will receive a crystal clear picture, and the outcome will be the same on every console you use.
All you need to do in order to start recording is insert an SD card into it and hit record without connecting it to any PC or streaming device.
It is also set for a studio, and you can incorporate it into any part of your living space – it works absolutely perfectly in all of my rooms, even those with little to no light.
❼ AVER Media Live Gamer Mini
---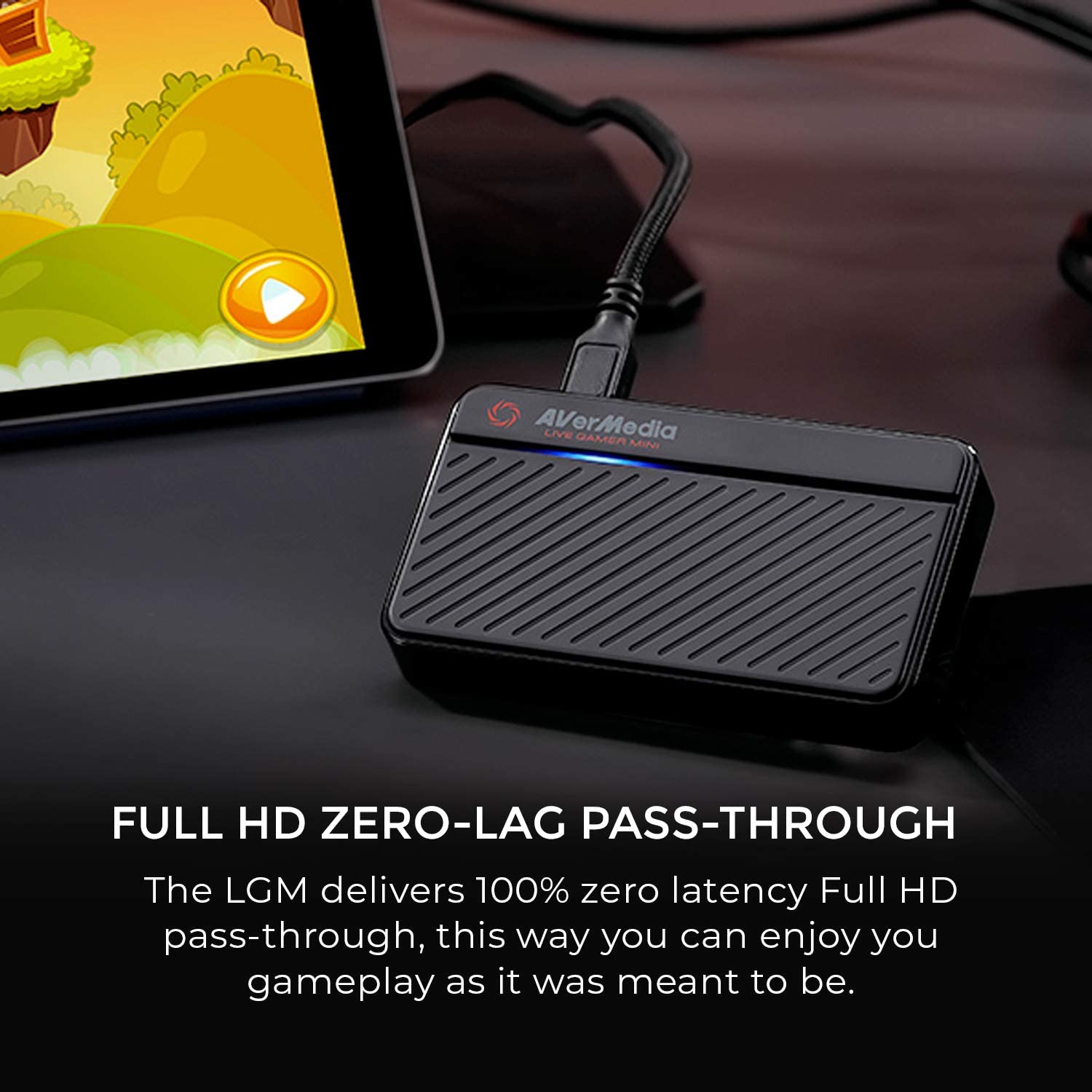 ---
This one is similar to all other Aver Media capture cards, except that it is a mini version of it that is very portable and a great option when you are traveling.
Who Is It Best For?
This Aver Media capture card is pretty great, but it is similar to all of their other capture cards, and I would recommend it solely to those gamers who need a quick fix while traveling.
In case you are always streaming from home, and you don't move around a lot, this will be a complete waste of money.
Key Features
The mini version of the Avera capture card actually has all the key features like their other cards, except that it is a mini version and can be moved around easily.
It is made to be a replacement for a real capture card you will take out in times of need, and this is basically its main use.
❽ AVER Media Live Gamer Bolt
---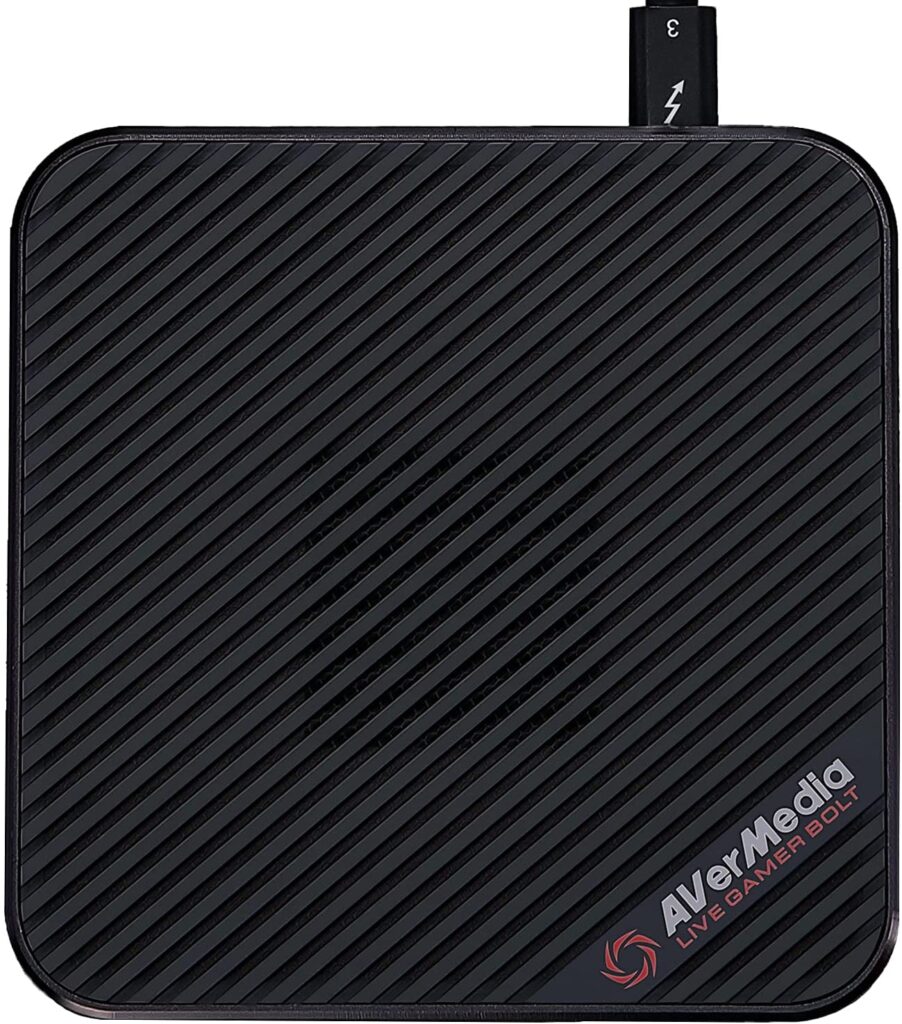 ---
Last but not least is one of my favorite Aver Media capture cards that has the best connectivity I have ever experienced with capture cards.
Who Is It Best For?
This live gamer bot may not be the best option for professional streamers who want to attract sponsorships and millions of people to their streams, but if you are someone who is doing all of this out of fun, then you should definitely check it out.
It has amazing features and easily connects with all devices you can think of, so you must give it a try.
Key Features
The main feature that makes this gamer bot so good is its low latency one which allows you to stream all the time, even when the conditions are not absolutely perfect.
Its Thunderbolt connectivity allows it to connect with basically any device and console out there, so even if you just have a gaming PC, don't worry because the gaming process will go well.
The 240 FPS will make sure your experience is as smooth as possible, even when your connections are not that amazing.
Things To Consider When Buying
These are some of the things you should definitely take into consideration before you splurge on capture cards:
Connectivity
Some capture cards simply can't connect with every console or PC, so make sure the capture card you want to buy is compatible with your device; otherwise, you will waste money.
Features
There are plenty of capture cards that have only the basic features and are clearly aimed at complete beginners in the industry, so don't be seduced by a low price point.
If something seems too good to be true, then it probably is, and you should check the features before you spend money.
FAQ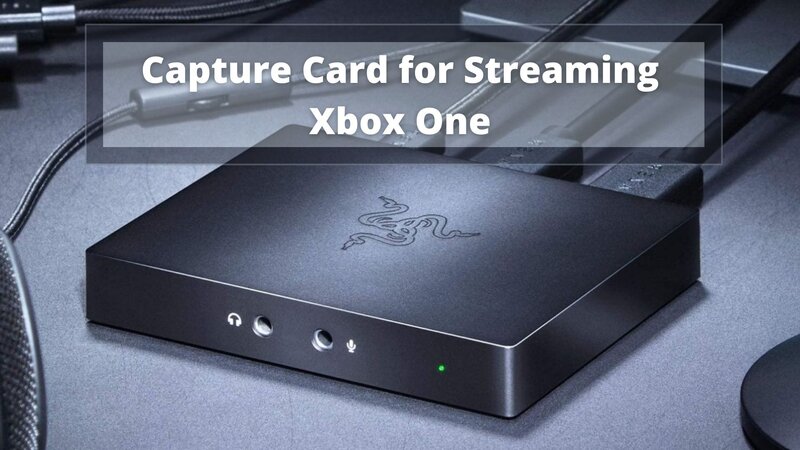 Do you need a capture card to stream Xbox One?
Yes, a capture card is a must if you want to stream on Xbox one; otherwise, there will be no way you can make a connection between the console and your PC.
What capture card works with Xbox?
This depends a lot on the Xbox series of your device, the date when your console was released, and overall its specs. Before you purchase a capture card, make sure it is working with your Xbox device; otherwise, you will have a lot of struggles.
Join our Discord Group. Ask questions, team up with fellow streamers, share memes, and more!