Once you are ready to take your streaming career to another level, you will have to start investing in streaming equipment, and one of the important gadgets is the webcam.
Laptops are already equipped with webcams, however, their image quality is often low, and they lack many features streamers need.
Logitech C920 and Logitech C922 are the two most popular webcams which have a great field of view, resolution, and features that will help you make professional-looking content.
In this article, I will compare the two cameras, their features, specifications, and answer the most important question – Logitech C920 vs C922, which is better?
Let's first take a look at the specifications!
Post 4 of 8 in the Webcams/Cameras
Specifications
The easiest way to determine whether one is better than the other is by quick side-by-side comparison.
Logitech C920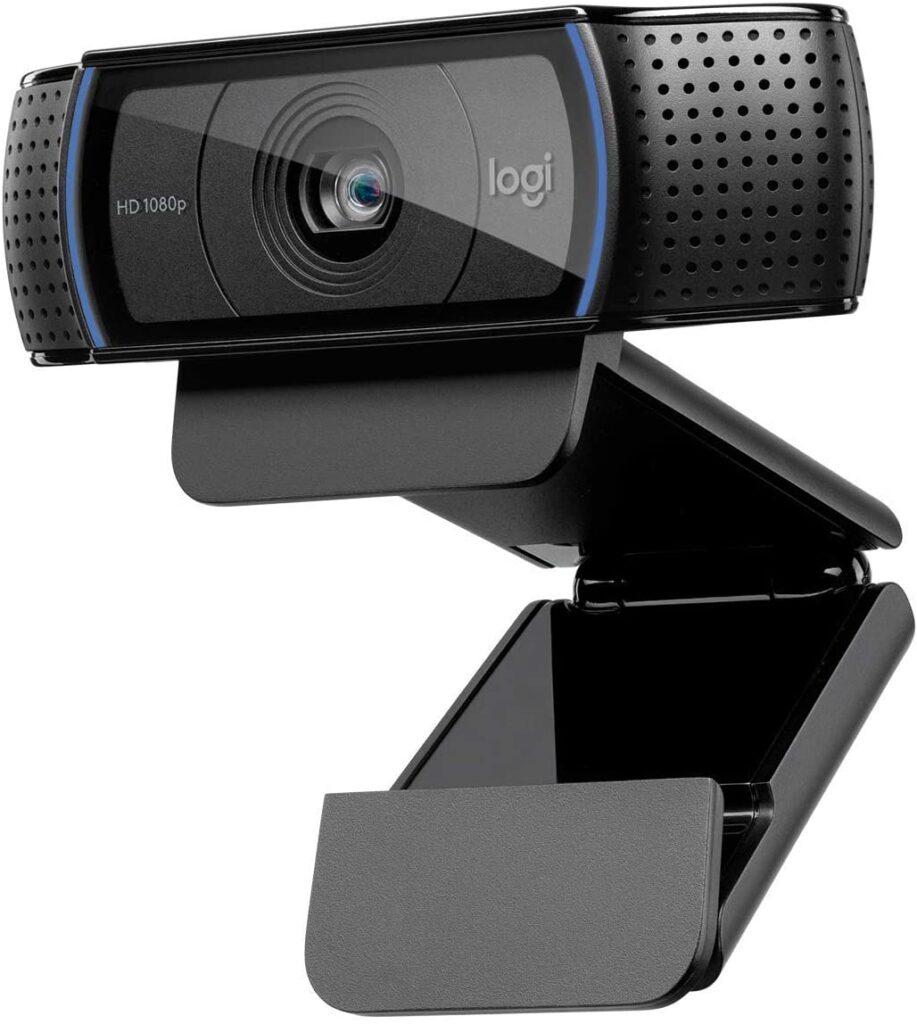 Logitech C922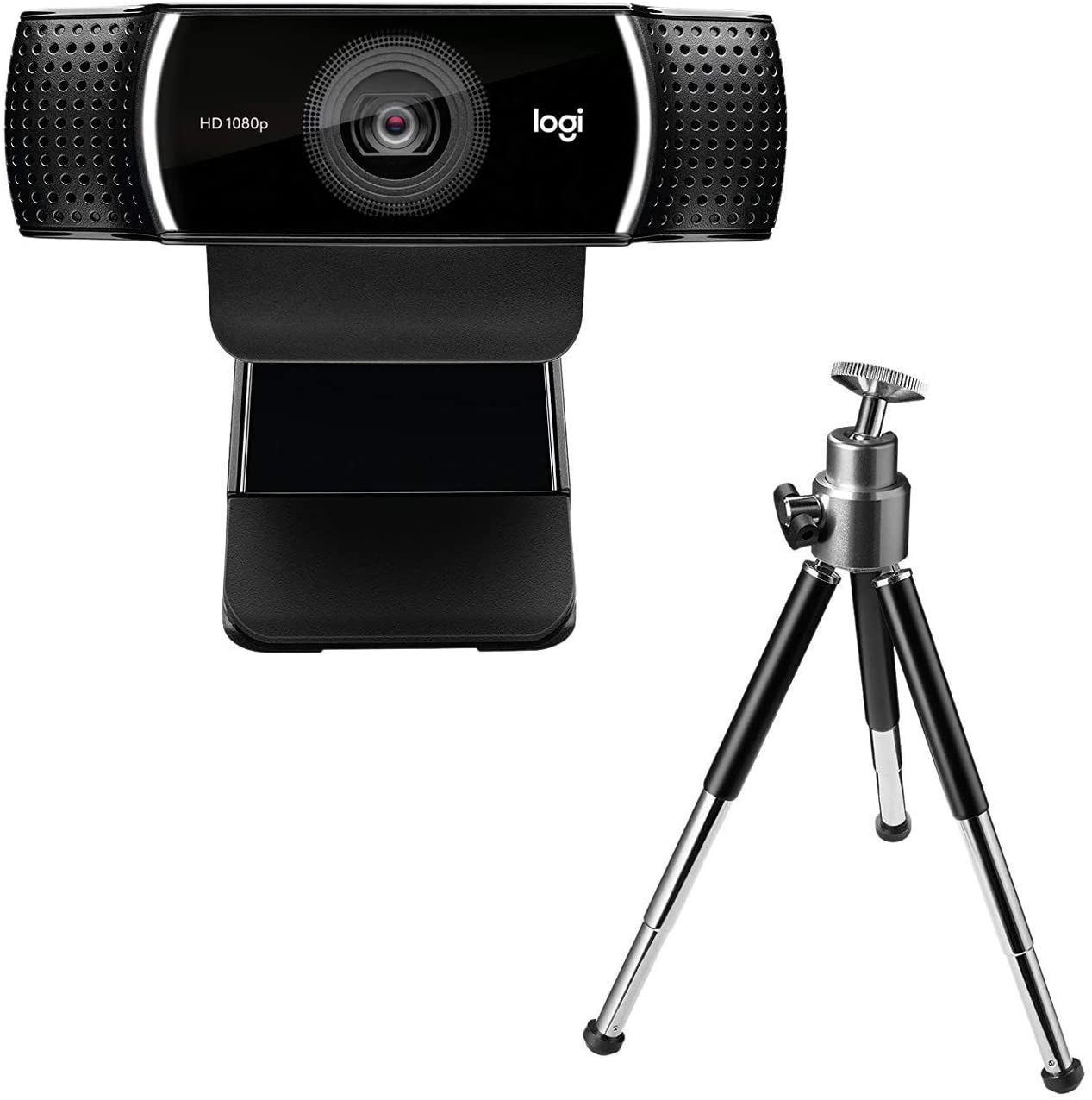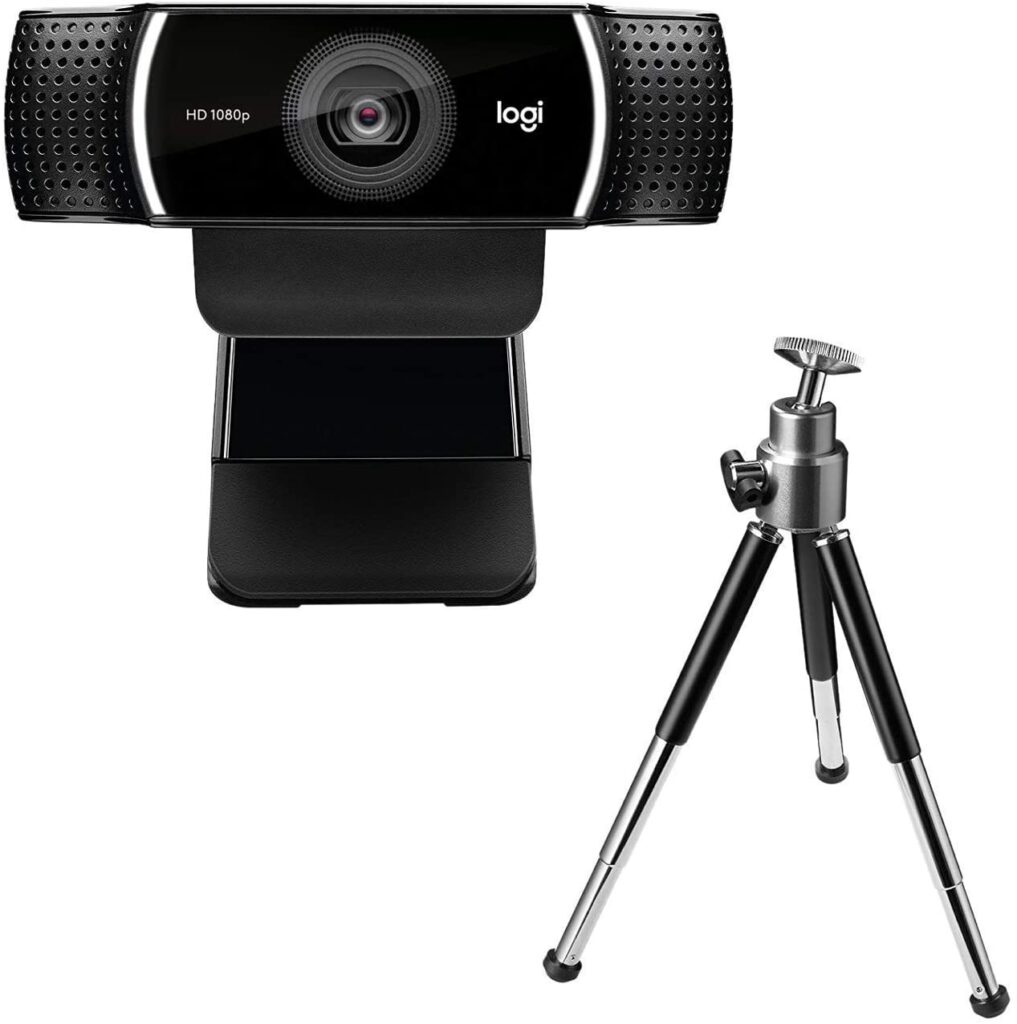 Logitech C920 vs C922 – What Is the Difference?
As you can see from the side-by-side comparison of these two webcams, they are quite similar. So, why is one worth more?
Well, the C922 Logitech comes with a slight upgrade compared to Logitech C920. The maximum resolution was upgraded.
With the newer model, you get 1080p video at 30 FPS, but also 720p 60FPS recording as well. This feature is great for streamers that are recoding more dynamic content – the video quality won't be compromised and it will still look smooth.
Also, many streamers claim that low light conditions, as well as software, have been improved on the new Logitech C922, but I will discuss it later.
Product quality
When it comes to the build and product quality of Logitech C922 vs C920, you won't make a mistake by choosing either, as they are the same in this aspect.
The body is entirely made of plastic, black, with the camera placed in the middle.
As the lens is made of glass, the price is a bit higher compared to webcams with plastic lenses and the same features. However, this full HD glass lens will help you record smoother-looking videos and crisper images, allowing you to capture even the smallest details during the stream.
Furthermore, the cable is 5 feet or 60 inches long, so you get enough length to attach the camera to your computer.
The webcams have two microphones, placed on the sides.
Logitech C922 comes with a tripod. Both cameras can be easily positioned and securely clipped on a laptop, but with a tripod, you can also place your camera anywhere on the table and explore different angles.
Would I say that an additional piece of equipment makes Logitech C922 better than C920? Well, no. It is a great addition but doesn't determine the quality of the camera.
Image and Audio Quality
Resolution – Logitech C922 vs C920
When it comes to resolution, there is a slight difference between the two cameras, so it is hard to say which is better.
As mentioned in the specifications, Logitech C920 has an option of recording 1080p at 30 FPS, as well as 720p with the same frame rate.
With C922 there is a slight upgrade, so you get the option of recording at 720p at 60 FPS.
If you understand the importance of resolution and frame rate, then this small difference may be a big deal for you.
The movement of dynamic content will look significantly better at 60FPS compared to 30FPS.
However, in case your content is a bit more static, then 30FPS and 1080p are still good enough and this upgrade won't make a difference for your live streams.
Field of view
The field of view of both webcams is 78 degrees.
Most streamers stream alone, but it is good to know that you have the option of inviting someone to join your stream and not have to worry about how both of you would fit into the video.
Image Quality
Picture quality is determined by the number of pixels, frame rate, as well as type of lens.
The full HD lens made of glass will give crisper images compared to the plastic one, and since Logitech C920 and Logitech C922 have the same lens, you can expect similar results.
When testing the cameras, I noticed that sharpness, as well as color accuracy, and dynamic range are similar. It was really hard to tell apart images made with C922 pro stream webcam and C920 Logitech when I choose the same settings in OBS.
The one thing I didn't like was the lack of certain tones in pictures. For example, in some pictures, there was too much red, and brown is not always displayed properly. However, this is just a minor bug and doesn't affect the overall quality.
Also, Logitech C920 and C922 have the ability to capture small details with good accuracy and autofocus works the same.
However, in low light conditions, you can easily spot the difference in quality. Correction in conditions of bad lighting is quite better in Logitech C922. The range of bright and dark tones is better, which makes the images and videos recorded on this camera better as well.
Microphone
C922 and C920 have similar sound quality.
They are equipped with two stereo microphones, which have great background noise rejection.
However, the sound is flat and muffled, and even though it is more than okay for some basic tasks (for example, Skype calls), I would advise streamers to look for a stand-alone mic.
Software
Good software is quite important, as the quality of images depends on it, as well as many other features.
Differences between C922 and C920 aren't drastic when we are talking about the software.
For example, C920 is using Logitech's software that is compatible with Windows. If you previously owned any of their webcams, you probably already have this program installed.
That version of the software will allow you to change the background or set an avatar so you can make video calls or streams more entertaining. Furthermore, it is easy to zoom in or set the focus of your camera as needed.
When it comes to C922, it is slightly upgraded and suits live streaming better. For starters, you get access to a green screen, background removal, and different effects. Besides background removal, there are also a bunch of presets of backgrounds, which could come in handy for streamers.
Also, C922 is compatible with different streaming software – you can use it to get a green screen on XSplit and Gamecaster.
Conclusion
So, which camera is better?
Well, this depends on your needs and of course, your budget.
As there are no large differences between Logitech C922 and Logitech C920, I would recommend getting C920 because of the lower price.
However, in case you need extra features, such as software compatible with Windows that allows green screen as well as background removal and effects for streaming, then go for Logitech C922.
In the long run, it may be good for your budget, as you won't have to pay for additional pieces of equipment such as a tripod, or software with a feature you are maybe missing.
Either way, both devices are quite good – great sound quality, good frame rate, 1080p and 720p recording, full HD optic, low light correction, and suitable for YouTube or Twitch.
Related: Best Webcam for Streaming – 9 Great Products and Reviews
FAQ
Which is better C920 vs C922?
This is hard to determine as both are quite similar. However, I would advise you to spend a little extra money and get a C922 Pro Stream Webcam. Both devices have quite similar features, but C922 is slightly upgraded to hit both everyday needs, such as Skype calls, and the needs of streamers (720p 60FPS recording, light correction, good quality microphone, and tripod).
Is the Logitech C922 worth it?
If you have a tight budget, then this newer model is maybe not the best choice. C922 and C920 are quite similar, so you can probably adjust the settings on OBS or other software to get the most out of the cheaper version.
However, if you need those extra settings, then I would advise you to pay those extra few bucks for C922. You will be able to record not only at 1080p and 30 FPS but at 720p 60FPS as well.
What is better than Logitech C922?
The better model for streamers would be Logitech Streamcam. Compared to Logitech c922 it has better color accuracy, sharper images, and better video quality. Also, there is an option to record at 60 frames per second at 1080p. Something that neither C922, not C920 Logitech can do.
What is the difference between C920 and C920S?
C920 uses older hardware compared to C920s. The latter is an upgraded version, with hardware that meets newer standards, so you can also expect better results and video quality. Also, it doesn't use as many resources, and it is compatible with Windows 10.
Join our Discord Group. Ask questions, team up with fellow streamers, share memes, and more!