Finding the right microphone is the most important thing for every streamer because this is the device that allows them to establish a connection with their audience.
However, the whole process of finding the right mic can be really exhausting and take way too much time, so people settle for the first device they come across.
This is definitely one of the biggest mistakes you can make, especially if you are looking to establish a successful career in the streaming industry.
For that reason, we have decided to review the Blue Yeti microphone, one of the most popular microphones on the market these days, and help you make the right choice for yourself.
Blue Yeti Microphone Review
Features, Software, Audience, and Price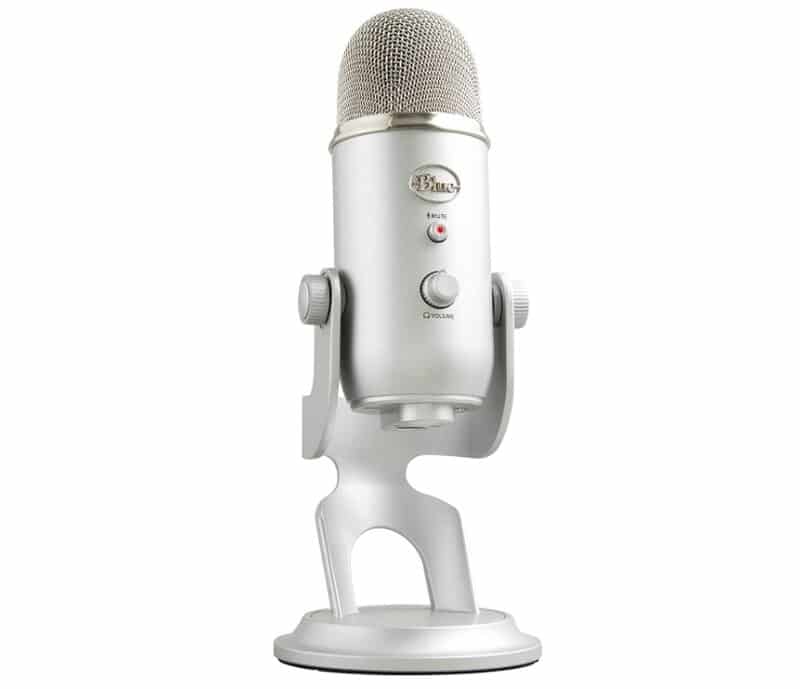 The Blue Yeti microphone is considered one of the best streaming mics on the market, and it is certainly the best USB microphone you will find.
It is a perfect option for all professionals, and if you are someone who doesn't know too much about USB mics but wants to get a high-quality one, then the Blue Yeti USB microphone is the right choice for you.
All Blue microphones come with thorough guides that explain all the details you need to know to get the best audio quality and stream without any audio obstacles.
The Blue Yeti mic is very flexible, and it is a relatively inexpensive setup that will help you enhance your performance drastically.
When paired with a quality shock mount and a good boom arm, it is really the best microphone in the world, and it is really clear why so many streamers and gamers decide to use it.
It also comes with a special Blue Software that will allow you to gain complete control over the audio settings and audio interface for streaming, and it also has a very simple pickup pattern.
This isn't a heavy dynamic microphone, so you can easily move it throughout your workspace, and it is great both for streaming and recording podcasts, so it is a great choice for people from many different industries.
Probably the best thing about this Blue Yeti mic is that you will be able to switch between different polar patterns, which is something you rarely come across, even on the most expensive microphones.
If you are in the gaming industry, you have probably seen that this is one of the most popular microphones out there, and basically every other streamer uses it.
However, that really is because this pair is one of the best in terms of build quality and sound quality, so I would always recommend investing some money in it.
Software Installation
As with most other tech brands, you will have to go through a software installation process to install the Blue Yeti microphone on your PC or laptop.
The good thing is that Blue Yeti microphones are compatible both with Windows and Mac devices, so you definitely won't have too many problems with installing them.
While you won't need to install a special Blue Yeti software to your device, you will have to have kind of a program made for digital processing on your device.
Most people opt for Audacity, and this really is the most convenient program for these types of things, so I highly recommend it to you.
You will have to open your preferred digital sound app and follow our little tech tutorial for microphone installation.
Every app has the Preferences button to find the Devices option – here, you will have to choose the MME host.
After you have done that, go to the Playback option and choose your preferred device – in this case, that is the Blue Yeti USB microphone.
Choose the same device under the Recoding button and then press OK – everything should be set up for use right after this click.
Key Features
1. Patterns
As we have already mentioned, the Blue Yeti mic is one of the rare USB microphones known for having a variety of different polar patterns.
This microphone has a bit more complicated, a 3-capsule array that allows you to choose pickup patterns that work the best for you.
You can choose between the cardioid mode pattern, stereo mode, bi-directional or omnidirectional one, and all of them will work perfectly.
The cardioid mode on these USB mics is great for streaming and podcasting, and conference calls, which makes it a frequent choice among big companies.
You can do the pattern switch by making a simple click on the side button, and this is also how you can do volume control.
The three condenser capsules will also allow you to use the bidirectional and omnidirectional mode perfectly, and different pickup patterns will sound equally good with this mic.
Most podcasters use the bidirectional mode, but it can also be a great option for people who stream in groups, but the cardioid pattern is usually something everyone sticks with it, and it gives the best results.
These polar patterns guarantee you high-quality audio content, and you can be sure you will be able to hear multiple voices perfectly, even when the sound is not filmed in a quiet space.
2. Headphone jack
Not too many mics on the market have a built-in headphone jack these days, but this one certainly does, and that is probably the reason why it is considered to be one of the best mics out there.
A headphone jack is very important for good sound quality, just like the built-in gain dial, and both of these things can be found in your USB microphone.
It is very important to have complete control over the headphone volume, and a high-end studio microphone like this one will for sure provide you with that.
3. Mute button
This is also one of the features that you will not find on most microphones, even though it is a complete must for all creators.
With the Yeti Pro mute button, you will even get a LED light that will turn red when someone is muted and turn back to green once you unmute them, which is an amazing feature.
It can also be a great option for people who are recording instruments or several people at the same time.
4. Plug and Play USB
If you already have a digital sound program installed on your laptop or PC, all you will have to do is connect your Blue Yeti microphone with it through a USB cable.
It can fit every USB port out there, and it will automatically open the Blue Sherpa software that will allow you to gain complete control over left and right channels and stereo frequency response.
5. Mic Stand
Blue Yeti microphones come with a special, unique mic stand that will not work well with most USB microphones but will fit your Blue Yeti perfectly.
This mic stand is solid, and it will allow you to rotate your microphone wherever you want without problems, and it can work great both with a single mic and a multi-head setup.
6. Blue Sherpa software
As we have already mentioned, this is the special software made specifically for Blue Yet microphones, and it has some of the best tech tutorials that will help you create miracles with your mic.
You can use it to update firmware, get gain control, control the headphone output and headphone volume knob with just one simple click.
Target Audience
Blue Yeti microphones are not really targeted at anyone specifically, and even though it is a professional studio microphone, it comes at a reasonable price so it really is accessible to most people.
While I do believe everyone will be able to get amazing results with it and create a high-quality recording, those who are professionals and already have some skill in this field will definitely master the art of the perfect sound while using it.
However, those who don't know too much about tech or microphones can get great results too, especially if they start using the Blue Sherpa software.
Price
Priced at 120 dollars, this is probably the cheapest professional studio microphone you will ever come across, and it is definitely worth the money.
Even though it is a highly coveted device, it is never priced over 120 dollars, and you can find it at a discount very often and save some money.
Frequently Asked Questions
Does Blue Yeti have good sound quality?
Yes, Blue Yeti microphones are known for having the best sound quality and allowing you to control the quality of your recording in detail. All of their microphones are known for creating amazing sound quality and providing streamers and podcasters with the best audio possible.
Are Blue Yeti mics bad?
No, Blue Yeti microphones are definitely one of the best microphones on the market, and they will give you amazing results, even if you are not too skilled in using them.
Conclusion
The Blue microphones, especially the Blue Yeti microphone, are definitely the best microphones on the market, and they are an amazing option for everyone who wants to get into professional streaming or gaming.
This device comes with special software, offers you a variety of features and polar patterns, and is a USB mic that can easily get connected to any device out there.
Since it is also pretty cheap in comparison to most other microphones that have similar features, I would really say it's a worthy investment both for professionals and those who strive to become ones, but also to those who record just out of a hobby.
In my perspective, this is definitely the best streaming microphone you will come across, and I would highly recommend it to everyone who is into streaming or podcasting.
Related: Best ASMR Microphones – Top 15 Products and Reviews
Join our Discord Group. Ask questions, team up with fellow streamers, share memes, and more!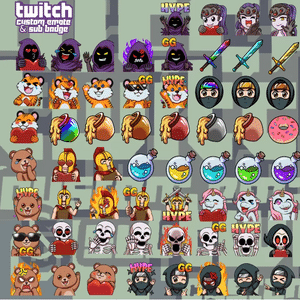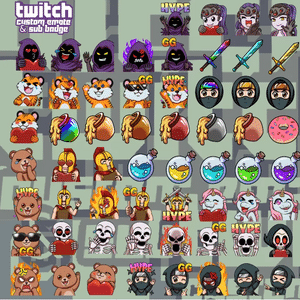 Claim for FREE:
FREE Emote PACKS
A book on growing your audience