Router for Streaming
If you need to find other streaming gear, make sure to look at our Streaming Gear page. Here, you will find everything you need!
Post 3 of 5
Streaming can be a really tough process if you don't have a great internet connection or your wireless routers seem to be crashing down all the time and completely ruining your experience.
Finding a router that can work with several streaming devices simultaneously can be quite tough, but lucky for you, there is a good number of them that will be able to transform your experience completely and provide you with an impeccable stream.
Here is the list of best wireless routers for multiple streaming devices that will work with any tech gadget you have at home.
Post 3 of 5 in the Router for Streaming
Best Wireless Router for Multiple Streaming Devices
Reviews
QUICK OVERVIEW: Best Router for Multiple Devices
<!—INSERT CODE BLOCKS BELOW—>

Weight: 1.03 pounds
Data Transfer: 3200 Megabits Per Second

Dimensions: 9.68 x 2.04 x 7.63 inches
Speed: 1.74 pounds

Weight: 4.1 pounds
Dimensions: 11.3 x 4.74 x 14.86 inches
1. NETGEAR Nighthawk R8000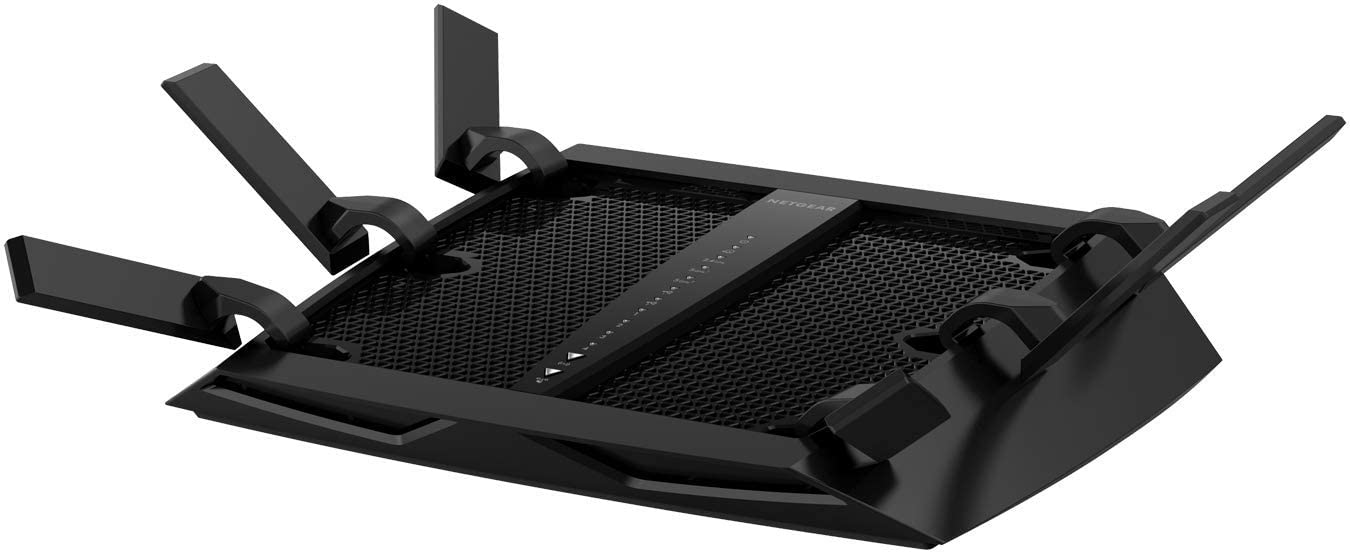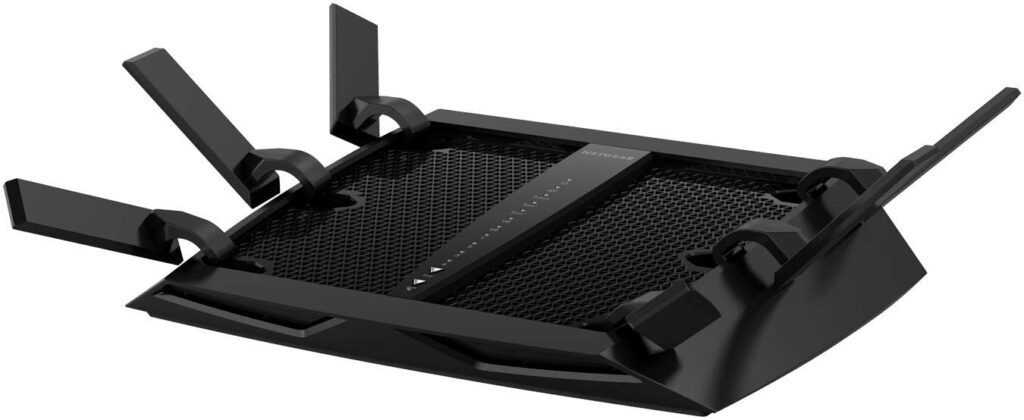 NETGEAR routers are one of the most popular wireless routers on the market, and they are known for their amazing tri-band technologies that will provide you with an impeccable Wi-fi signal throughout your whole home.
If you are looking for a router for multiple devices, then this is the right choice for you because it can work perfectly with more than 50 devices being connected to it, which makes it the perfect choice for all gamers and streamers.
It is compatible with all operating systems, and its amazing tri-band technology allows it to transfer up to 3200 megabits of data per second.
Specs
Key Features
This amazing tri-band router is able to support more than 50 connected devices and allow them to surf the internet, watch videos or TV shows and engage in video calls without any problems.
It also has wired Ethernet ports that allow you to connect it to streaming players, gaming consoles, and your computers or laptops.
The latest technology creates tri-band routers of this kind, and they provide you with a 1 GHz dual processor, Alexa voice control, Smart Connect, and Dynamic QoS that will make your wireless connection impeccable.
Thanks to its USB connections, you will be able to share a storage or printer drive with any device connected to the network, which makes it a great option for everyone that is looking for a router they will use at work.
It also has smart parental controls that will give you access to history, provide you with the ability to stop the internet connection whenever you want, and filter the websites you don't want other users on the home network to see.
This amazing wi-fi router allows you to limit the time someone will spend on the internet, which is also a great feature all parents will absolutely love.
It also has a special Armor protect technology that will keep your network safe from hackers and other internet threats, but it will also prevent you from many different viruses.
There are also some additional great features like Guest WiFi access, a regular Firewall, and the option to change your VPN address whenever you want and as much as you want.
Multiple devices routers like this one can cover up to 3,500 square feet of space, so your entire network will definitely work without problems in your whole house or workspace.
Unfortunately, many people complain that the wi-fi signals they would get with this wireless router were not good at all and that they would work well only if you are standing next to the router.
They are also pretty sure that it is based on dual-band technology because it can't emit enough wireless networks, and the wireless speed is harmed by every single inconvenience.
Since it is one of the most expensive multiple device wireless routers, I would definitely do a bit of research before deciding to make a purchase and make sure it will work well with my internet service provider; otherwise, it will be a pure waste of money and time.
---
2. Linksys WRT3200ACM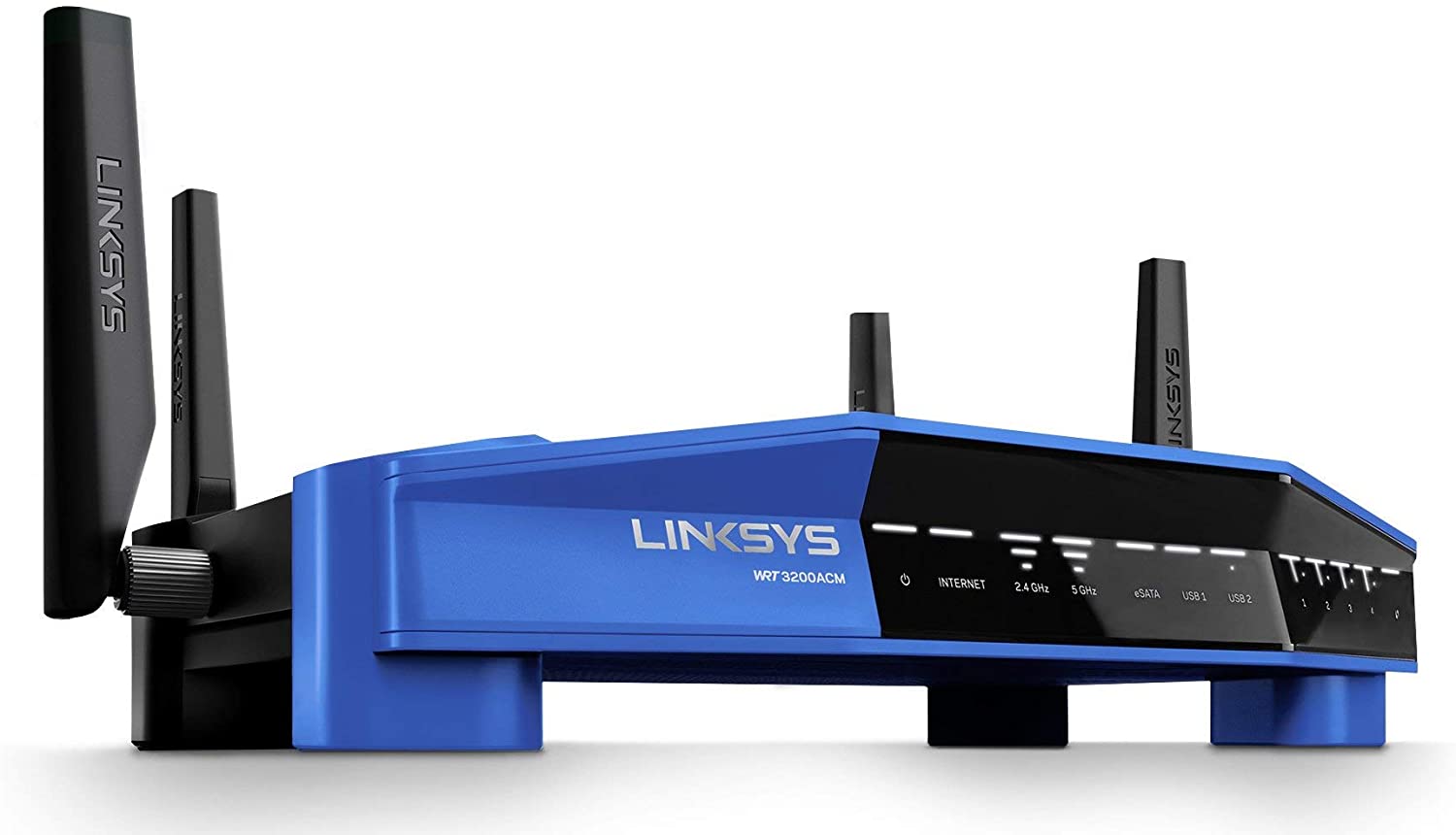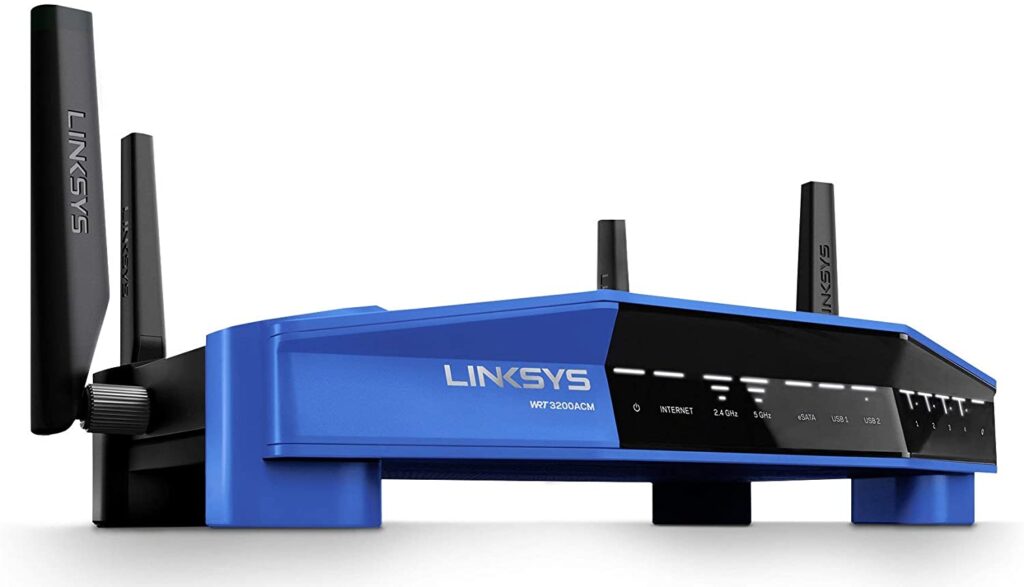 This Linksys router is probably one of the best Wi-fi routers you can find on the market, and it can handle multiple devices while maintaining great Wifi bandwidth and Wifi signal.
It is one of the most expensive routers on the market, but its wireless range is amazing, and it is the best option if you need to be handling multiple devices simultaneously, especially streaming ones.
This device will provide you with HD streaming all the time, and its fast wired connections will work perfectly even in the worst conditions and when there are more than 40 people connected to the network.
Specs
Key Features
If you were looking for a smart wifi router, then you have definitely found it because this Linksys dual-band router will provide you with the strongest wireless signals that can handle up to 40 devices at the same time.
It is the choice of many streamers and gamers that need amazing network traffic to connect multiple devices simultaneously to a router.
Even though dual-band routers are often overlooked because of the tri-band ones, they can be even better than them and provide you with a lot better and faster connection,
This one will work great with all operating systems, and its tri stream technology will provide you with a bandwidth somewhere between 80 MHz and 180 MHz.
When using this dual-band router, you can be 100% sure you will always be provided with 4K quality and that your streaming experience will be perfect.
This is also one of the multiple device routers that have the option of adding external antennas, so in case you need a better wireless range sometimes, you can always expand it with this.
Its Wifi speeds go everywhere up to 2.6 Gbps per second, and it will get access even to restricted DFS channels.
They also offer the Smart Wifi app you can install on your mobile phone or computer that will allow you to control all wired devices and see if there is a negative wifi signal reflection.
Overall, people are satisfied with this product, but many of them claim that it will not work well when there are too many devices connected and that its internet speeds depend completely on your internet provider.
Since it costs 250 dollars, this is one of the very expensive Wifi devices, and even though it may not be the best router, it is definitely the best option on the market.
However, if you are not a professional and don't need a real MU MIMO device, then you should probably skip this router and find something way more affordable and maybe even more efficient.
---
3. ASUS ROG Rapture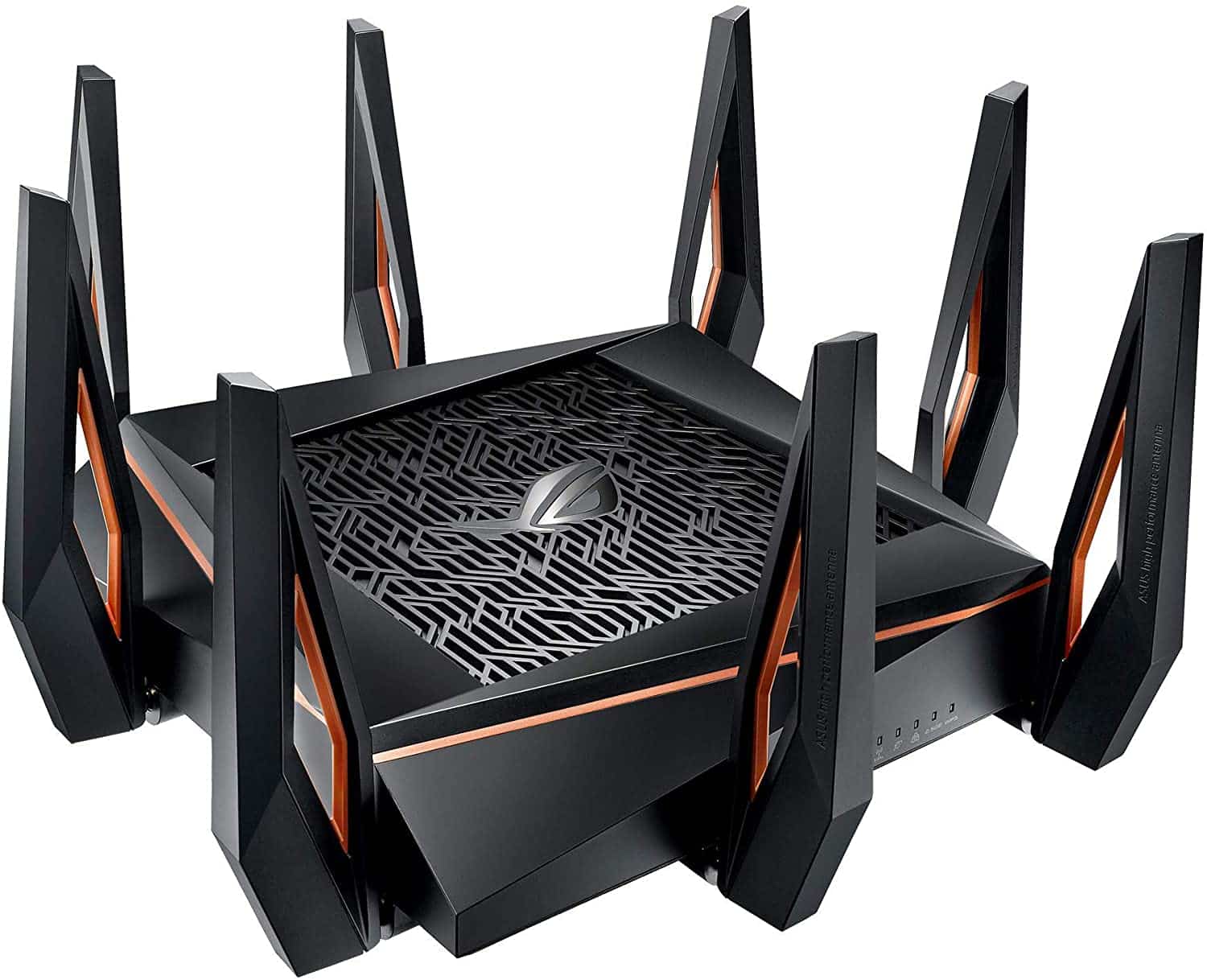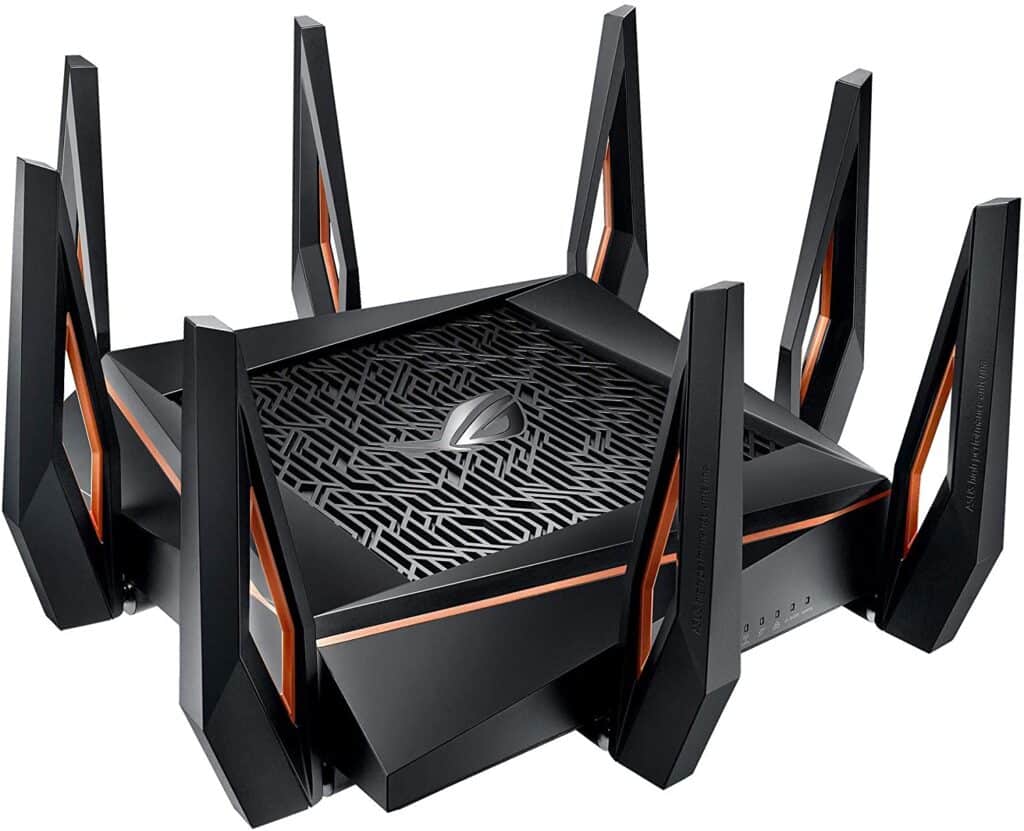 This ASUS ROG gaming router is a very popular home wifi router, but many streamers are big fans of this device too.
It is a tri-band wireless router that will accelerate the network three times and can be controlled simply by your voice.
Streamers and gamers love it because it lowers the ping rate and reduces the game latency so you can have a better experience.
Specs
Key Features
If you are looking for a Multiple Output Multiple Input Wifi router, there is no need to look further because this ASUS ROG gaming router is the best Wifi router you will find, and it is aimed specifically at gamers and streamers.
It will triple the speed of your Wifi network, and it will do the game server prioritization all by itself, so you really don't need to do anything to control the whole process because everything will work in your favor.
Fast wired connections are guaranteed, and it provides you the ultimate gaming experience with its 2.5 gaming port that will enhance your performance immensely.
It also comes with a special Ai protection that will protect your network from different internet threats and malware that can potentially harm the gaming experience, and this is very important to people who stream through Discord and similar platforms.
This router is made specifically for gamers and streamers, so it will provide them with a complete analysis of their internet bandwidth, the quality of connection and also suggest what steps you should take in order to better your wireless signal are.
In my opinion, this is one of the best Wifi house systems because it will work great in every single room and part of your home, and you definitely won't ever have problems with connection, which often happens with other multiple devices routers.
However, it is very hard to set up this product, and many people complain that even the guides they have found on the ASUS website didn't help them too much because they were absolutely clueless about what they need to do next.
The truth is that it can be very challenging to set it up, so I always recommend calling someone who knows a thing or two about routers to sort the whole process out because you don't want to make a mistake.
Unfortunately, like all things that seem too good to be true, this one also has a big disadvantage, and that is its price.
Starting at 320 dollars, this is one of the most expensive Wifi routers, and it is really something only professional gamers and streamers decide to invest in.
However, if you have enough spare money and want to enhance your gaming experience, then I really believe this will be a great option for you too, and you will be able to become one of the best streamers in a very short period of time.
---
4. NETGEAR R6230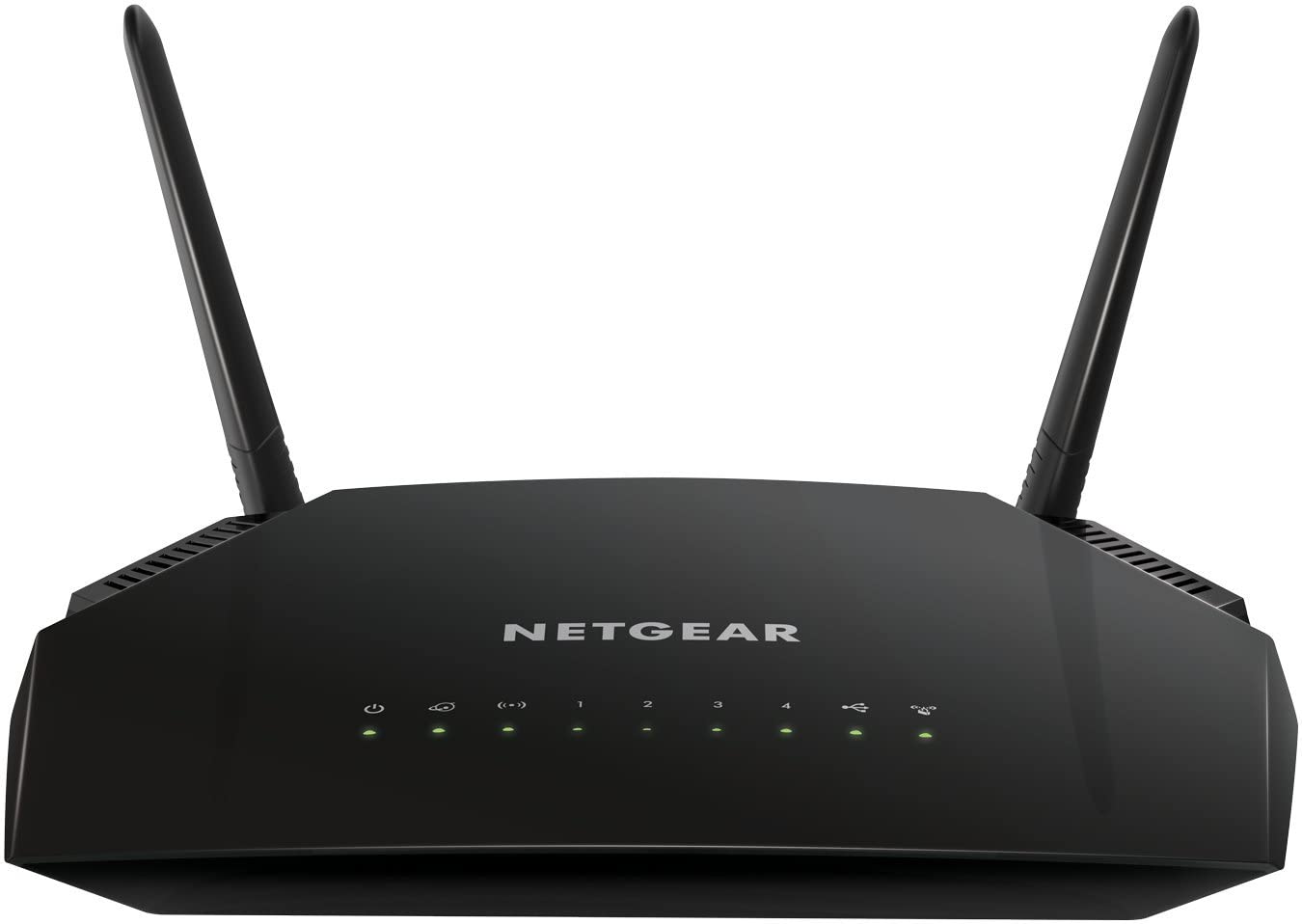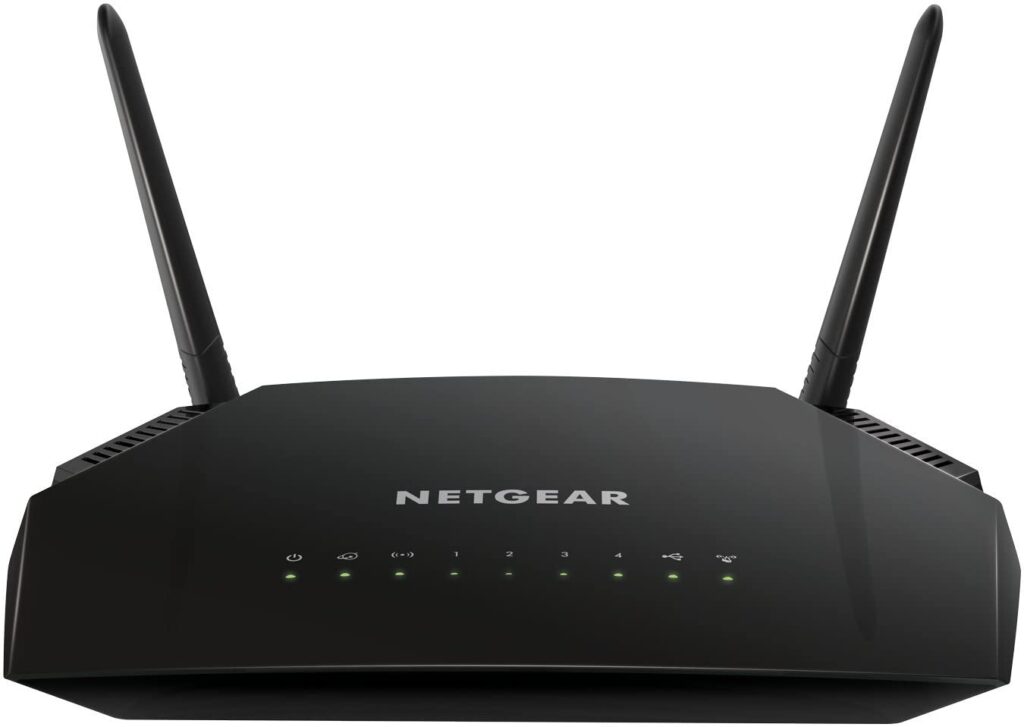 There is also another NETGEAR product on our list, and in this case, it is their classic R6230 with four-gigabit Ethernet ports.
This Wifi router will provide you with 1200 square feet of coverage, and it has an amazing speed of AC 1200, which makes it the perfect option for all streamers.
However, if you ask how many devices can be connected to it, the answer is definitely not too many of them; otherwise, it will start creating bugs, and the network will crash down.
Specs
Key Features
Even though this NETGEAR product is not that popular among streamers and gamers, the fact that it has great 4-gigabit LAN ports and Ethernet ports makes it a very good choice for them too.
On the other hand, you can also use it as a Home wifi router because it also has parental control, a guest network, and plenty of other useful features.
It operates on a Linux operating won't, but that definitely won't cause any problems won't, and it definitely won't harm the quality of your internet connection,
This device can support up to 20 devices simultaneously, but the truth is, only 10 or 11 of them will be able to stream simultaneously without any problems.
If you need to connect to less than 10 streaming devices simultaneously, then this can definitely be a great option, and you will be provided with perfect performance.
However, if you are looking for something bigger and stronger, you should definitely ignore this product and see the ASUS ROG gaming router or some other routers made specifically for gamers.
It also has wired four-gigabit LAN ports that will allow you to plug it into computers, gaming consoles, streaming players, and other devices you may have at home.
Your Wifi connections will also stay completely safe, and you will be able to create a special guest network for every stranger or friend that tries to connect to your network, so you really don't have to worry about your security.
They also have an amazing app that will allow you to control the access point and complete control over all internet services used on this network.
It also has an adaptive QoS, so if you are the only streamer at home and really don't need a Wifi router that is too strong, this can be a great choice for you.
This NETGEAR router is also one of the cheapest routers you will ever come across, and it will cost you somewhere between 40 and 45 dollars which is an amazing price for a device that can support up to 20 connected devices.
Even if it doesn't work out, you won't spend too much money, and you will be able to re-seel for a similar price.
Users have good experience with this one, but since not too many have been using it for streaming, we can't really know how good it is.
---
5. TP-Link AC1750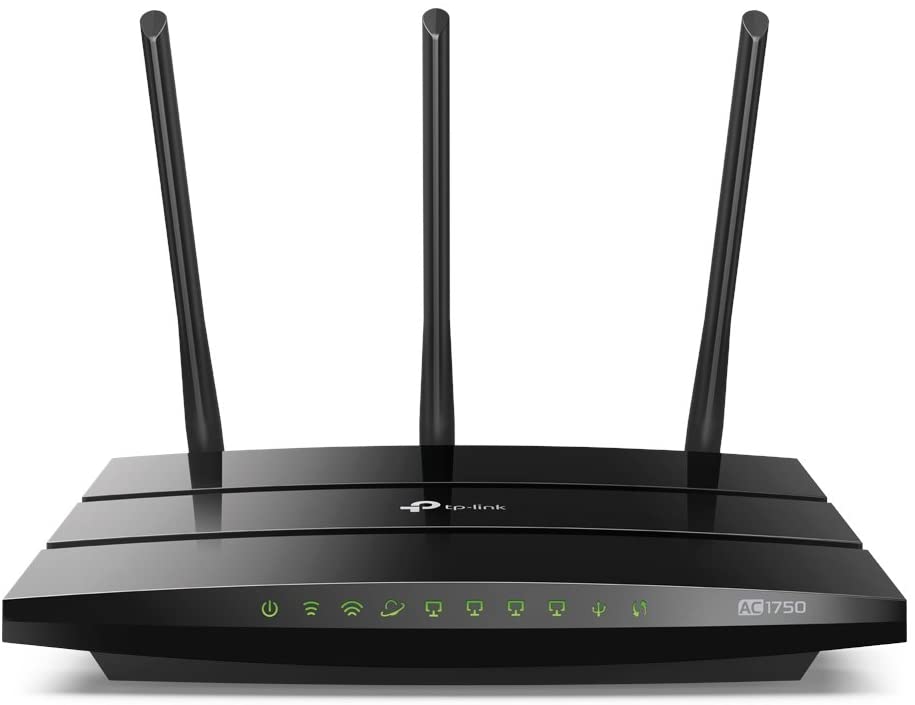 TP-Link routers are probably the most popular Wi-fi routers, and basically, every single home has one of these.
They make great Wifi routers that can support a lot of devices and help you access all internet services without any problems or obstacles, and they can work even when there are more than 50 active devices.
Even though this product is not aimed at gamers and streamers, its dual-band technology will provide you with great network speed, and it can really be a great option for streaming.
Specs
Key Features
TP-link is a very popular company that has been producing all sorts of Wi-fi routers for years now, and this product has actually been awarded the special JD award for a router that has the highest level of customer satisfaction.
This is an amazing router that can be controlled by the Alexa voice control, and it is compatible with basically every Wi-fi device there is, even the oldest ones.
It is a dual-band router that will provide you with two signals and maintain a strong network with a data transfer rata that goes up to 1750 megabits per second which is amazing.
Some routers aimed specifically at gamers and streamers have a lower data transfer rate which is ridiculous, so this is a really great option that will definitely pay off to everyone.
It is an ideal option for 4K streaming, and it will reduce all the buffering and eliminate potential bugs or obstacles of any kind.
The best thing about it is that it comes with 3 external antennas that can be added to the router to make the network connection bettr+er and faster, but also make the Wi-fi network accessible throughout the whole house.
This one also has 4 gigabit LAN ports, and it is an ideal option for a gaming router because it guarantees you access to all the connected devices.
It also has an integrated USB port that you can use to share the content from your USB drive, and it has an amazing Tether app that will allow you to see who is connected to the network and what they are doing whenever you want.
Many people opt for this Wi-fi router because it also comes with a 2-year warranty which is something you don't come across often when looking for a good router.
This TP-link is also a lot cheaper than most other gaming routers, and it will cost you only 75 dollars which is a really amazing price, especially for a device as fast and reliable as this one.
Users claim this is one of the best Wi-fi routers they have ever used, and if you scroll a bit through Amazon reviews, you will see that no one ever has given it less than 4 stars which rarely happens.
In my honest opinion, this is one of the best routers you can find on the market, and I encourage every streamer and gamer to purchase it because it will definitely live up to your expectations.
The only problem with this device is that it can be a bit too big, so you will need to find a good space for it.
---
Things to Consider When Searching for Best Wireless Router for Multiple Streaming Devices
Wireless AC
There are different types of wireless connections, and those devices that have the "AC" sign after the serial number are the ones that will secure you with the fastest wi-fi connection.
Since you are looking for a router that will allow you to stream from multiple devices, then this is the most important thing that can really determine your overall performance.
Even though routers with AC are a bit more expensive, they are definitely worth it, and you won't have any problems while using them.
MU – MIMO
Never buy a wireless router if it doesn't have the MU-MIMO sign because those are the only routers that allow more than one device to be connected simultaneously.
The MU-MIMO technology will speed up your performance and allow all devices to use the Wifi without any obstacles.
Dual-band or Tri-band
Dual-band routers will provide you with only two wireless signals, while the Tri-band routers will be able to create more signals, and overall they create a connection that is a lot more reliable and stable.
However, what will be the right choice depends solely on your and your needs, and sometimes, the Tri-band routers are not at all better than those Dual-band ones, so I really recommend taking time and going through reviews before you decide to make a purchase.
Related: Best Router for Streaming
Frequently Asked Questions
Will connecting multiple devices affect my Wifi connection?
Yes, if there are several phones or computers connected to one network, you will definitely see the difference because every network operates faster when there is just one user on it.
However, when using one of these routers, you will definitely be provided with an amazing Wifi connection all the time, and you won't have to worry about your game crashing down all the time.
What is MU-MIMO technology?
The MU-MIMO technology actually stands for Multiple users, multiple input, multiple outputs, and it is a sign for routers that can work with several devices. All suitable wireless routers should have this sign, so don't go for those who claim to support multiple streaming devices.
You can easily recognize a router with this technology because it will have a small blue circle on the package where you will clearly be able to see the MU MIMO sign and make sure it is made for multiple devices.
What is a dual-band router?
A dual-band router can broadcast two signals that will have to work together to receive data and provide you with a stable internet connection. There is also an option of purchasing a tri-band router that can provide you with an even better internet connection and make your streaming experience amazing.
Join our Discord Group. Ask questions, team up with fellow streamers, share memes, and more!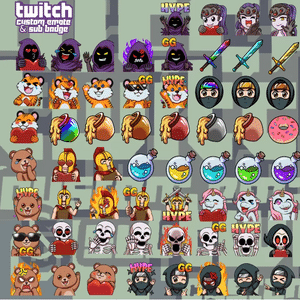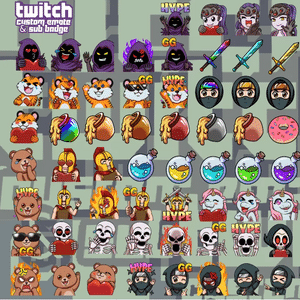 Claim for FREE:
FREE Emote PACKS
A book on growing your audience