You've heard it all before: streaming is a technically complex activity that involves a variety of different equipment. However, if there is a single piece of equipment that epitomizes streaming – it's a humble webcam.
Long gone are the days when you could be a successful streamer without a webcam, using just your mike and voice to connect with the audience. And while there are still a few uber charismatic streamers who can pull it off, the latest standards in the industry are clear.
A crisp image with minimum latency and a high framerate is simply mandatory, to say the least. And to achieve it all with the least fuss possible, a high-quality webcam is your best option.
Post 16 of 18 in the Webcams/Cameras
Best Webcam for Streaming
Reviews
Now, what's exactly a high-quality webcam for streaming? What are the criteria by which you can recognize one? Do you have to break the bank to get one? Or are there also nice budget options?
We know that you're anxious to go live as soon as possible. But before you do, check out our top list and see what are the best options.
QUICK OVERVIEW: Best Webcam for Streaming
<!—INSERT CODE BLOCKS BELOW—>

4K/1080p/720p
1 lithium-ion battery

Autofocus: Included
Cable Length: 5 feet

1080p at 30 fps
Connection: USB A
1. Logitech BRIO Ultra HD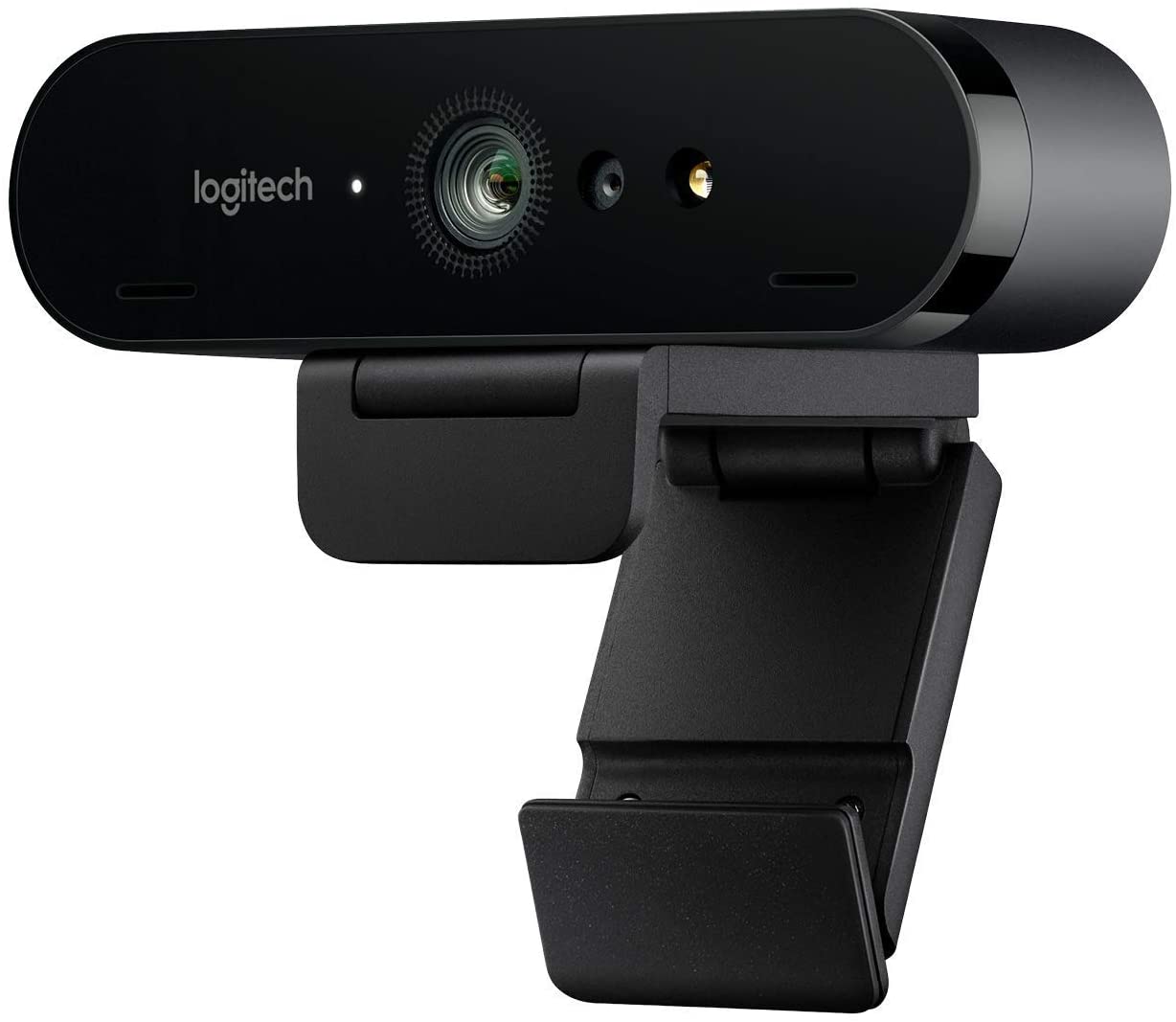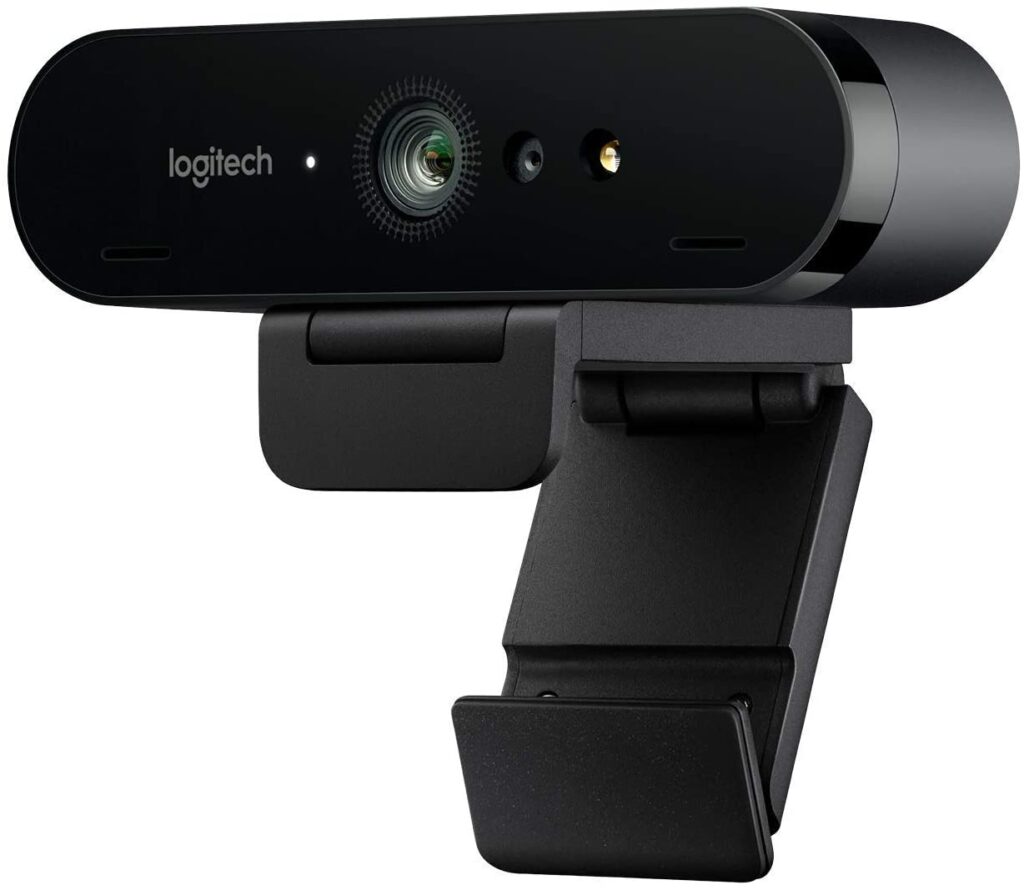 Logitech is a brand that's widely known throughout the IT world – and for a good reason too. And this – by their admission – is technologically their most advanced webcam so far, which indeed says a lot.
Sleekly designed, ideal for business purposes, optimized to work on a wide variety of operative systems Logitech BRIO Ultra HD Webcam falls right in the mid-range price-wise. It also offers a plethora of nifty features and – what's most important – an immaculate 4k video quality that will make all your streams look truly spectacular.
Who is it Best For
The name says it all: Logitech BRIO Ultra HD Webcam for Video Conferencing is ideal for business purposes. That's why it's also specially optimized to work on a variety of different video apps, such as Windows Hello, Zoom, Skype for Business, and others. Indeed, if you have a particular video app installed, chances are that it'll work perfectly with this webcam.,
Of course, with the video quality and performance that it offers, Logitech BRIO Ultra HD Webcam is also ideally suited for all streamers who want perfect video quality, as well as all other demanding users.
Features
First of all, let's talk about video quality. Logitech BRIO Ultra HD Webcam is equipped with a high-quality glass lens and an image sensor that supports 4K quality. Thanks to this premium hardware, you'll get superb image quality and you'll be able to choose between two modes – 4K ultra HD quality at 30 fps or 1080p also at 30 fps or 60 fps.
If – for any reason – you'd like to zoom, this webcam allows zoom up to five times without any noticeable reduction of the quality of the image.
And while we're still on the topic of the image quality, and RightLight 3 auto light correction feature, Logitech BRIO Ultra HD Webcam will each time deliver a perfect image, as if it's always made in optimal lighting conditions.
Although most pro streamers will certainly opt for a standalone microphone, Logitech BRIO Ultra HD Webcam is also equipped with a premium audio system. More precisely with two omnidirectional mics with nice noise-canceling properties.
This webcam also doesn't lack in the security department. There's a facial recognition feature and if, by the end of your session, you want to be sure that you have complete privacy, simply flip down the removable shade – i.e. privacy cover – and cover camera lenses, thus protecting yourself from all potential attacks on your privacy.
---
2. Logitech C922x Pro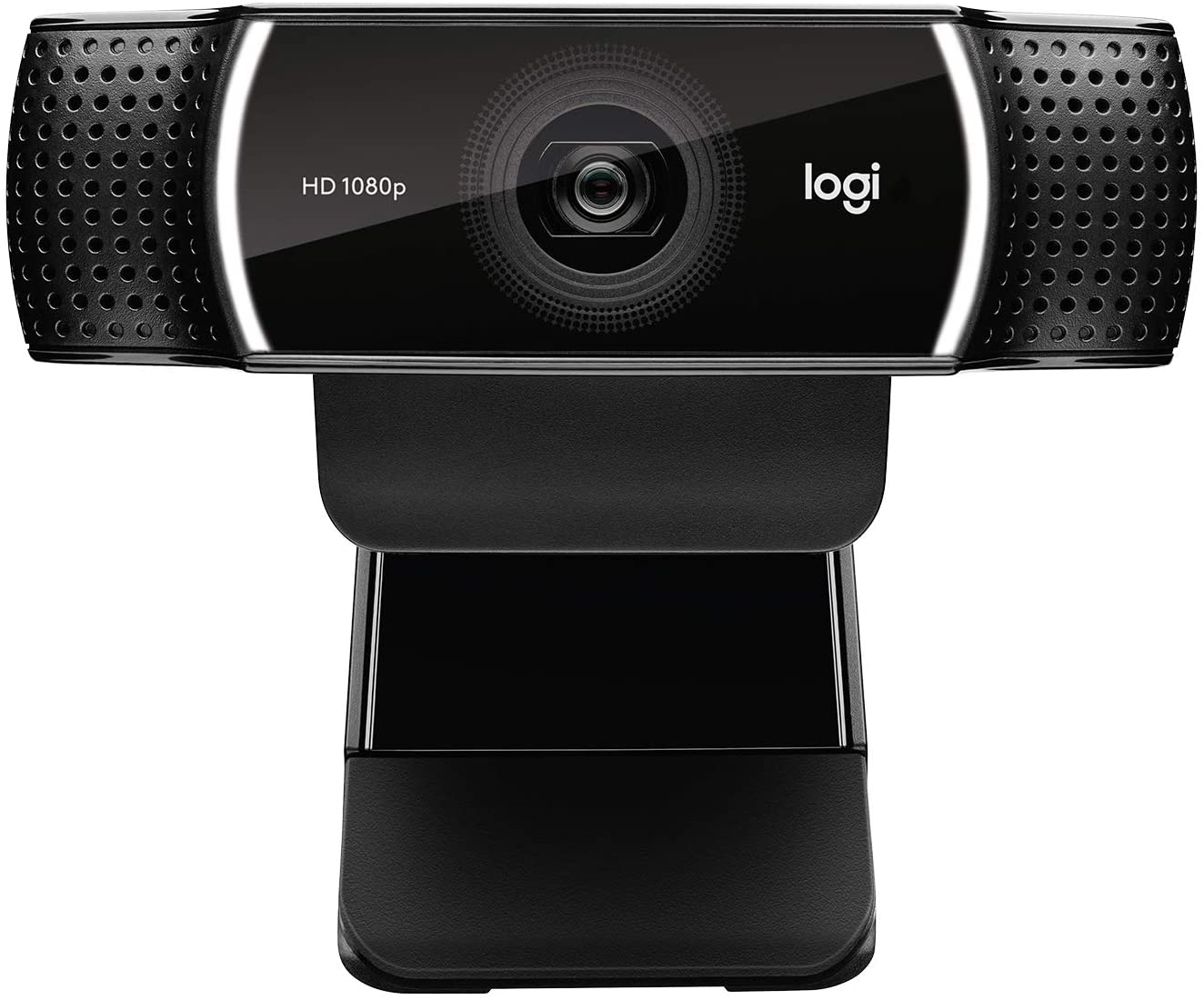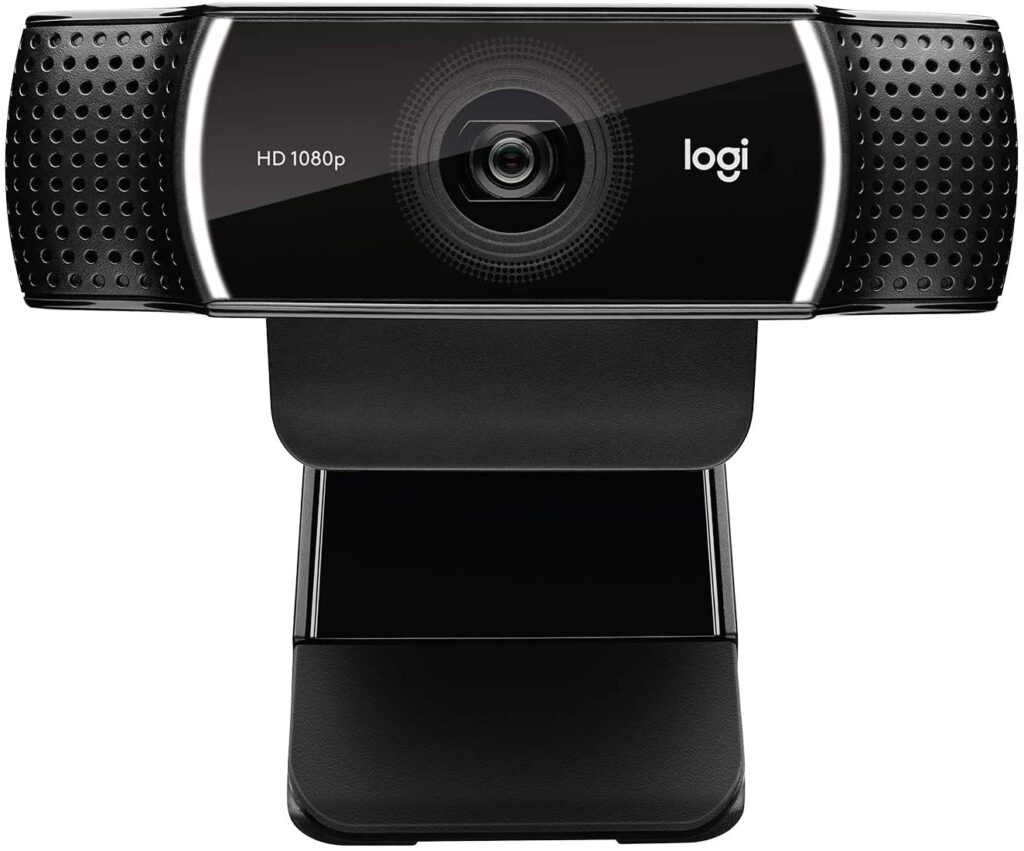 Another great option from Logitech, this webcam has slightly more modest features than the previous item from our list. However, it also results in considerably lower price, which will make more available for the wider audience.
Be that as it may, this is still a great choice. In fact, without the shadow of a doubt, this is one of the best streaming webcams in this price range, and even beyond.
Who is it Best For
As the manufacturer claims – and we concur – this awesome webcam is designed specifically for live streaming purposes. So if you're aiming to make your mark on sites such as YouTube or Twitch, and you don't want to break the bank, this model is for you.
Of course, it's also great for Skype, video conferences, video chat, social gaming, etc.
Features
Logitech C922x Pro Stream Webcam offers two recording modes: HD 1080p at 30 fps and 720p at 60 fps. Thanks to premium optics you and your audience will enjoy the pro-level quality of your streams. In addition to that, the autofocus feature will make sure that you'll look your best, even in dim lighting conditions.
The quality of the audio is also great thanks to two integrated mics which will provide a rich and full, noise-free sound. Of course, they are omnidirectional, so no matter where you sit relative to the position of the webcam, they will capture the right sound, and reduce unnecessary noise.
Finally, Logitech is giving a free six-month license for one of the most cherished streaming apps today – Xsplit.
---
3. NexiGo N930AF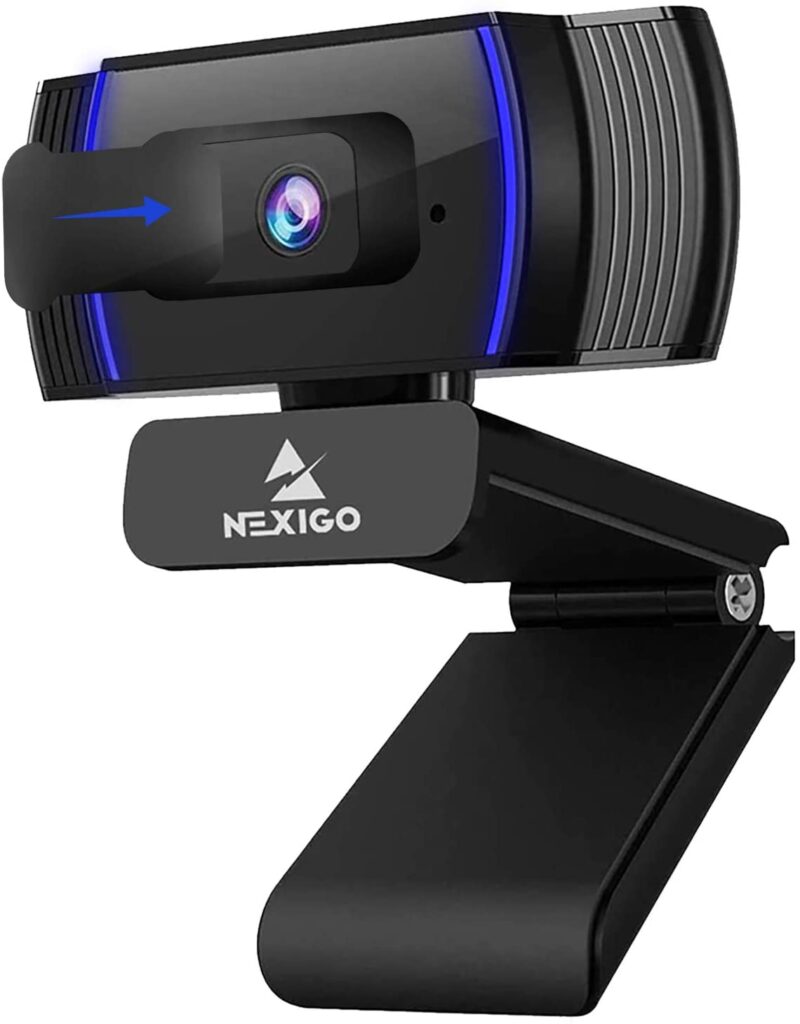 A great budget-friendly webcam for streaming, NexiGo N930AF AutoFocus 1080p is here to dispel the notion that a high-quality webcam has to break the proverbial bank.
For a more than reasonable price, NexiGo AutoFocus 1080p offers a decent set of standard features, which make it one of the best and most reliable choices both for streaming as well as business purposes.
Who is it Best For
There's no doubt about it: NexiGo AutoFocus 1080p is a multifunctional plug-and-play solution for a variety of purposes. Whether you're into streaming, gaming, light chatting with your friends via Skype or Zoom or you need it for serious business-related video conferences, this webcam will deliver.
Features
We already mentioned that NexiGo N930AF AutoFocus 1080p offers a decent set of standard features. First of all, thanks to CMOS optical sensor technology and true HD resolution of up to 1080p at 30 fps, N930AF provides a refined visual experience.
The other advantage this webcam has over the competition – especially those in this price range – is a flexible autofocus feature. Unlike most devices by the competition which offers only preset autofocus, the autofocus that NexiGo N930AF AutoFocus 1080p provides starts at just 7 cm, so it'll give you a constantly clear and crisp image, even if the multiple persons are in the focal range.
The same goes for the automatic low light feature which also greatly enhances the overall quality of the video image.
The built-in mic provides more than decent sound quality, while it effectively reduces unnecessary ambient noise.
Finally, NexiGo N930AF AutoFocus 1080p is easy to mount on different surfaces and has a privacy protector that will give you the necessary peace of mind at the end of your session.
---
4. NexiGo N60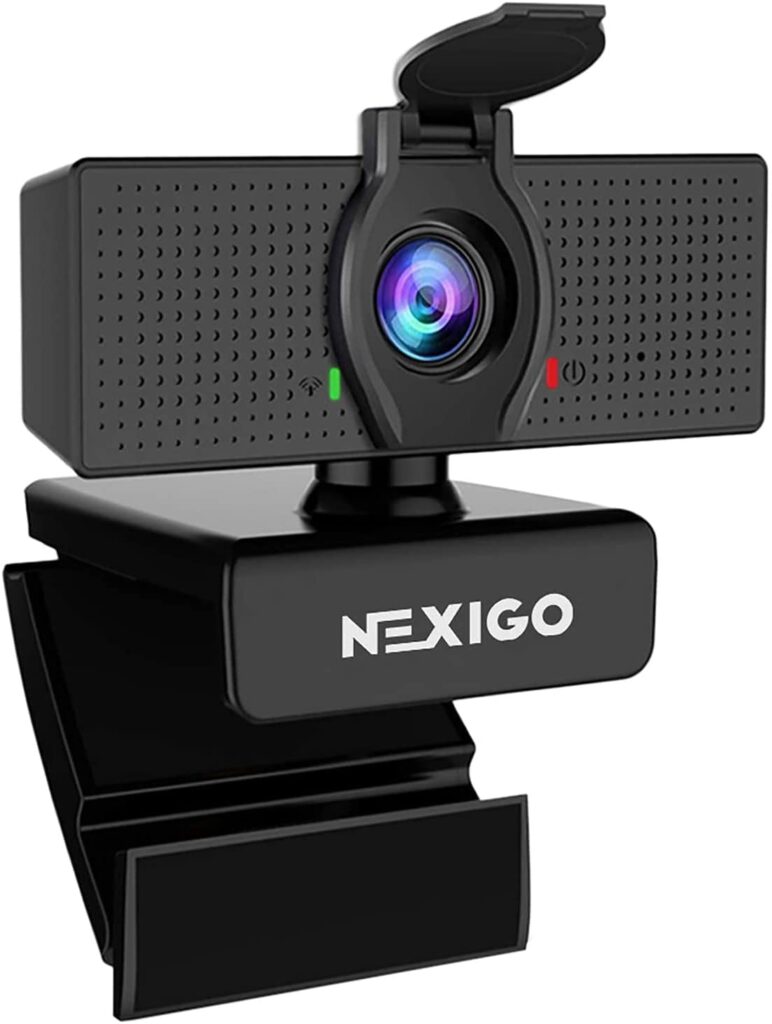 Another super affordable streaming webcam by NexiGo, this model follows the same business philosophy as the previous model from our list. It's budget-friendly, plug-and-play, easy to use and boasts plenty of nice features.
Moreover, unlike some older, slightly obsolete models which have a reduced price, NexiGo N60 is this year's model with great performance that can stand up to the much pricier competition. The professional-grade video was never so affordable as this particular moment.
Who is it Best For
With an affordable, easy-to-use webcam, that performs nicely such as this one, the user demographic is particularly wide. No matter if you're a streamer, gamer or you're just working from home and you need to connect with your peers or business associates, the NexiGo N60 USB Computer Camera is a good choice.
Features
NexiGo N60 USB Computer Camera boasts high-quality optics with a 3.6mm glass lens capable of achieving professional-grade visuals with up to 1080p at 30 fps. It's equipped with a wide-angle glass lens that captures everything at 110 degrees, which makes it particularly ideal for situations where there are multiple persons in front of the camera.
With a nice base such as this, NexiGo N60 offers a nice set of pretty much standard features such as an integrated mic with noise-reduction properties, mandatory auto-focus, privacy cover, and handy foldable design which makes the camera particularly easy to mount on any surface.
---
5. GESMA Webcam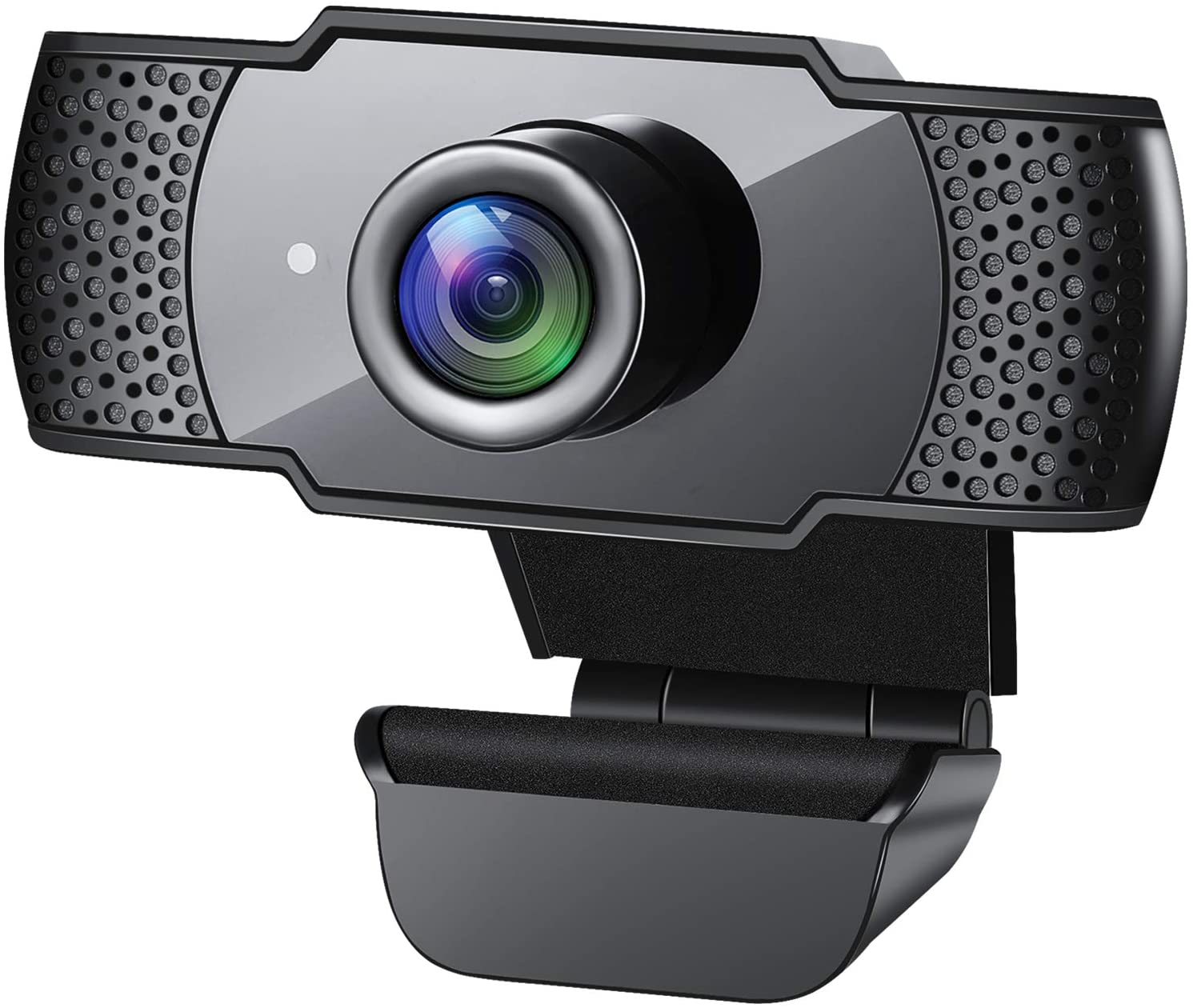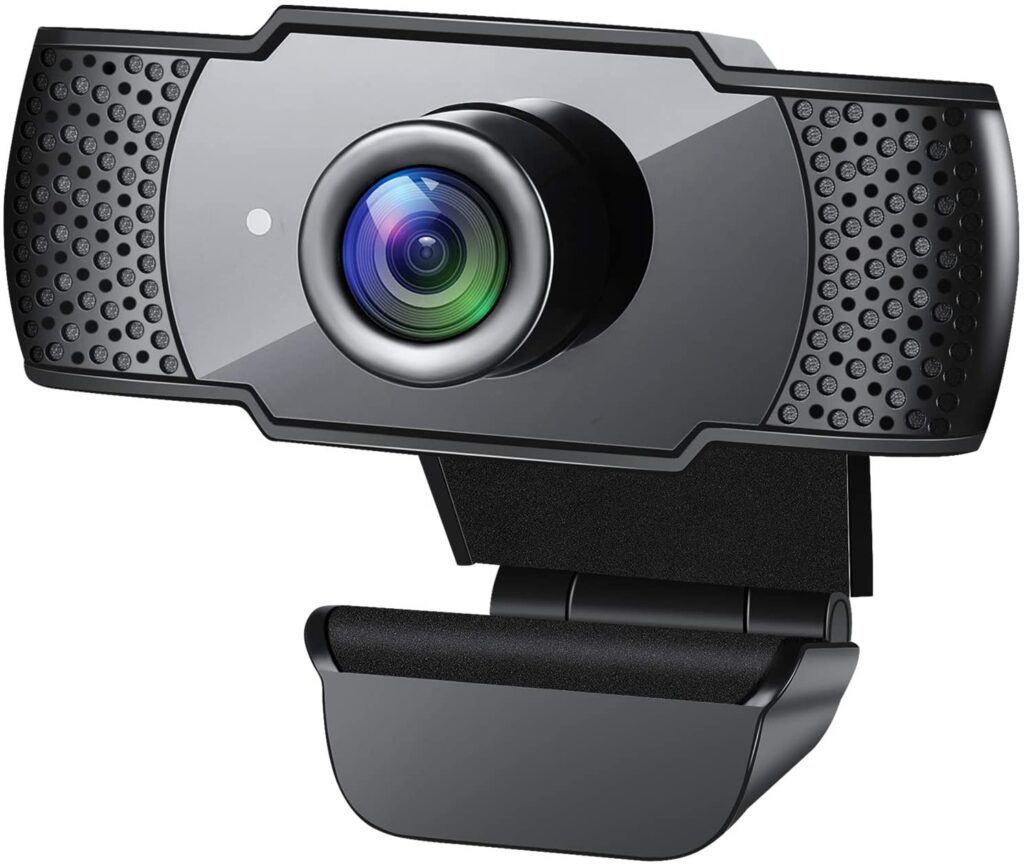 We're obviously on the roll when it comes to budget-friendly webcam options. And that's indeed a good thing because if there has ever been a need for affordable webcams, it's now.
The next great option for all users who'd like to lay their fingers on a decent camera for streaming without spending too much of their hard-earned cash comes from GESMA.
Following the "less is more" philosophy, designers from GESMA had created a simple yet extremely solid and reliable webcam with true HD 1080p resolution and few other nifty aces up its sleeve.
Who is it Best For
When you have a product that's affordable and easy to use such as this webcam, but with more than a decent set of features, it only means that it can be used with a wide user demographics.
So, if you're in the market for a webcam for gaming, video calls or conferencing, chatting, or even if you're looking for a reliable streaming webcam – look no further than GESMA Webcam with Microphone.
Features
First of all, you can expect a nice video quality from this product, full HD 1080p at 30 fps to be exact.
This crisp, true-to-life video quality is complemented with a matching sound system. The camera is equipped with a built-in omnidirectional microphone with a range of up to 8 meters – which is perfectly optimized for most indoor conditions. Of course, the mic has all the noise-canceling properties you can expect.
The handy easy to mount design of the camera allows it to be rotated at a 90 degrees angle, so you can adjust it to your liking for that perfect streaming/recording quality.
---
6. NexiGo 1080P Business Webcam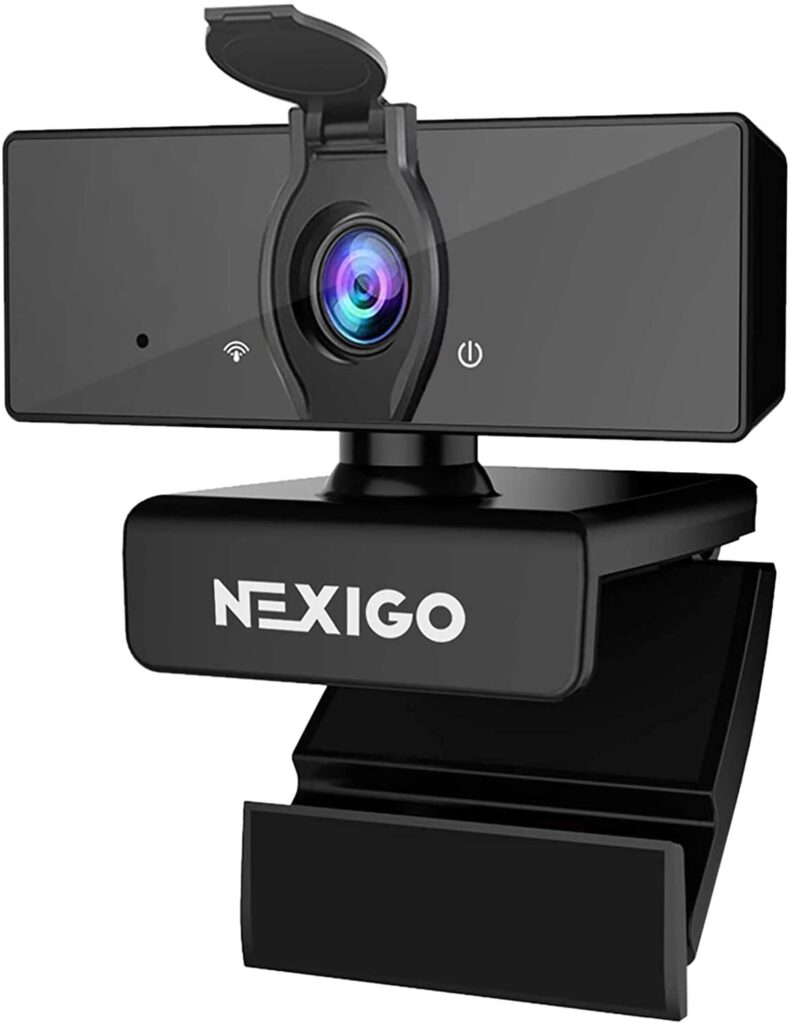 Yet another affordable product from NexiGo, this particular model on the first casual glance offers more of the same as their two other models from our list. There's a 2MP 1080p resolution at 30 fps, 3.6mm glass lens, 110-degree viewing angle, and other pretty much standard features.
However, what makes it additionally stand out is its stereo sound system with dual integrated mics, enabling clearer and more true-to-nature sound, which certainly isn't such a common feature, especially at this modest price range.
Who is it Best For
To cut the long story short, whether you're a future YouTube celebrity looking for the best streaming camera in this price range, a business person in need of a reliable video conferencing webcam or you just want to connect and socialize online, you won't go wrong with NexiGo 1080P Business Webcam with Dual Microphone.
Features
We already mentioned a full HD 1080p resolution at 30 fps and a standard NexiGo 3.6mm glass lens famously capable of capturing sharp, crisp, and true-to-life video images. The lenses are perfectly calibrated for indoor usage, more precisely to optimally work in the range between 19.6 inches and 13 feet.
The built-in mics are of course capable of capturing just the right sounds, while simultaneously reducing unnecessary ambient noises thanks to their automatic noise-canceling technology.
Additionally, the camera itself is nicely designed, foldable so it's really simple to transport, easy to mount, and has a 360-degree adjustable rotation.
---
7. Vitade 960A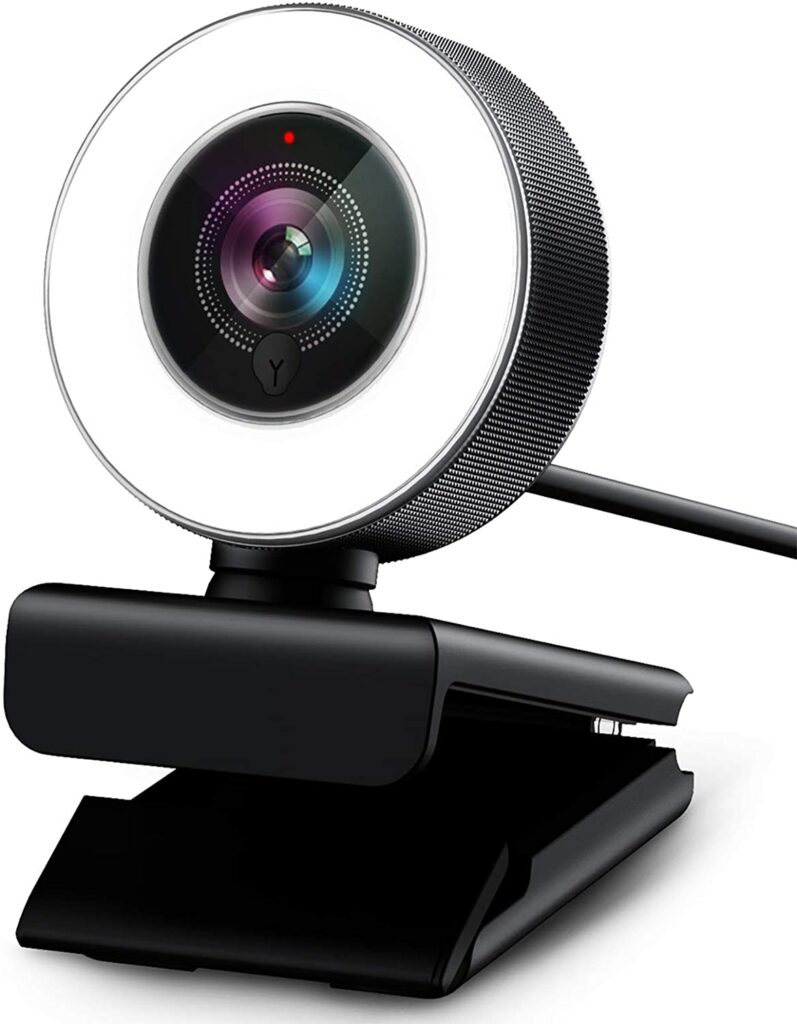 While most will be adamant that you can't have a pro-level streaming camera in this price range, we respectfully beg to differ. Vitade has managed to create a low-cost solution that'll prove a good option for streamers as well as all others looking for a dependable webcam for virtually all intents and purposes.
Besides a full HD resolution, you can enjoy and benefit from a bunch of useful – and not so usual – features such as circular design, facial enhancement technology, inbuilt ring light with three levels of brightness, dual mics, advanced H. 246 encoding, and more. We've piqued your curiosity yet? Then read on!
Who is it Best For
No matter if you're a streamer, a business person, gamer, social media buff, student or you're working from home, you'll highly benefit from a camera such as this one.
Features
Great optics and a full HD with 1080p working resolution at 30 fps guarantee a clear, vibrant, and crisp, true-to-life video quality. To support it there are several interconnected features.
First of all, Vitade PC Webcam for Streaming sports a circular design with a built-in ring light. It has three levels of brightness available which can conveniently and easily be activated with simple touch controls located in the front of the camera. In most cases, that effectively eliminates the need for additional lighting equipment.
To enhance the overall video quality, there's also an automatic low-light correction which makes sure that the lightning is always optimal even at the subpar lighting conditions. Instant autofocus feature will make sure that you'll be a true star of every video, no matter how actively or dynamically you're engaged.
Download Chromacam and easily change your background, which will make your videos even more attractive and enticing – which is something that every streamer should strive for.
Finally, thanks to special H. 246 encoding your videos will be compressed in such a way that they'll take less MPEG space with the same quality.
---
8. Angetube Streaming Webcam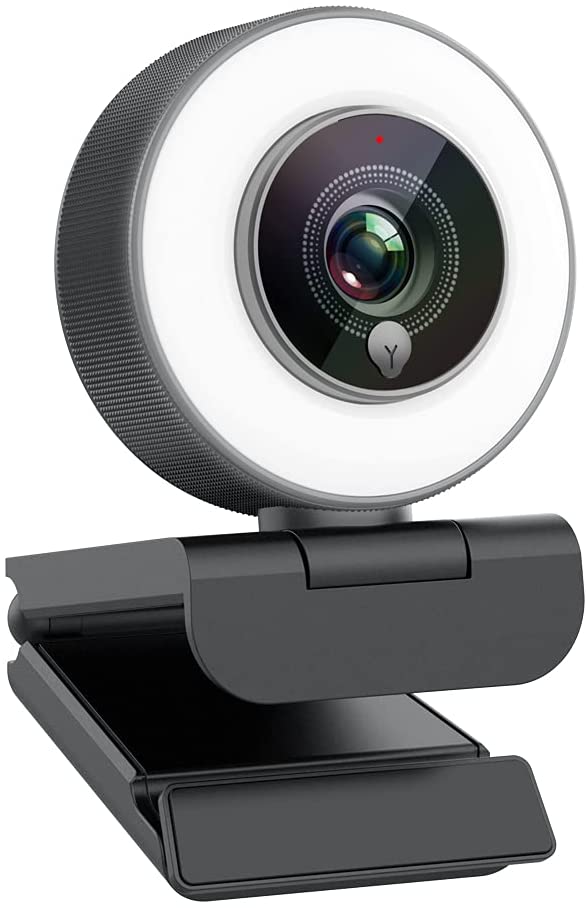 This particular webcam from Angeltube boasts a similar circular design to our previous example. Due to these design similarities, it also shares some of the features with Vitade 660A, although Angeltube's designers had managed to create a recognizable product of their own.
From this budget-friendly but powerful webcam you can expect a full 2MP HD 1080p resolution, great compatibility with a wide array of operative systems, platforms, and live streaming software, dual-microphone sound system, customizable background feature, beauty enhancement feature, and more.
Who is it Best For
Streamers, students, telecommuters, people from all walks of life in need of cheap yet high-grade cameras will benefit from Angetube Streaming 1080P HD Webcam.
Features
First of all, full HD with 1080p working resolution at 30 fps is something that we're already used to, at least when the items from this list are concerned.
Since Angetube Streaming 1080P HD Webcam also sports a recognizable circular design, the designers had also included a ring fill LED light with touch controls and three levels of intensity. It provides a nice diffuse and natural-looking light that will be more than sufficient for most situations you'll encounter.
To complement this, there are also autofocus, background replacement, and beauty retouch features which will additionally elevate the quality of your videos.
---
9. Samcorn Webcam for Desktop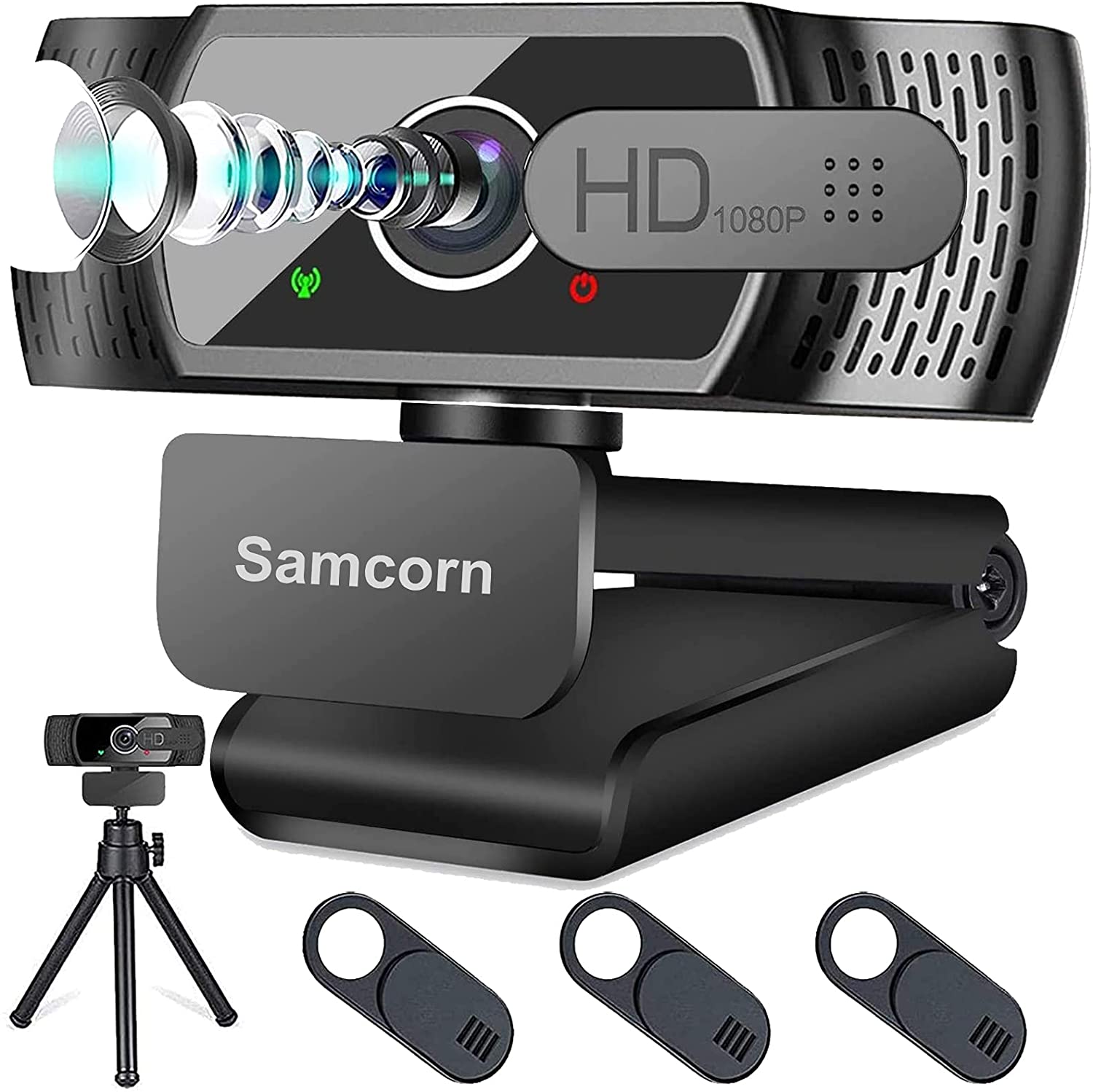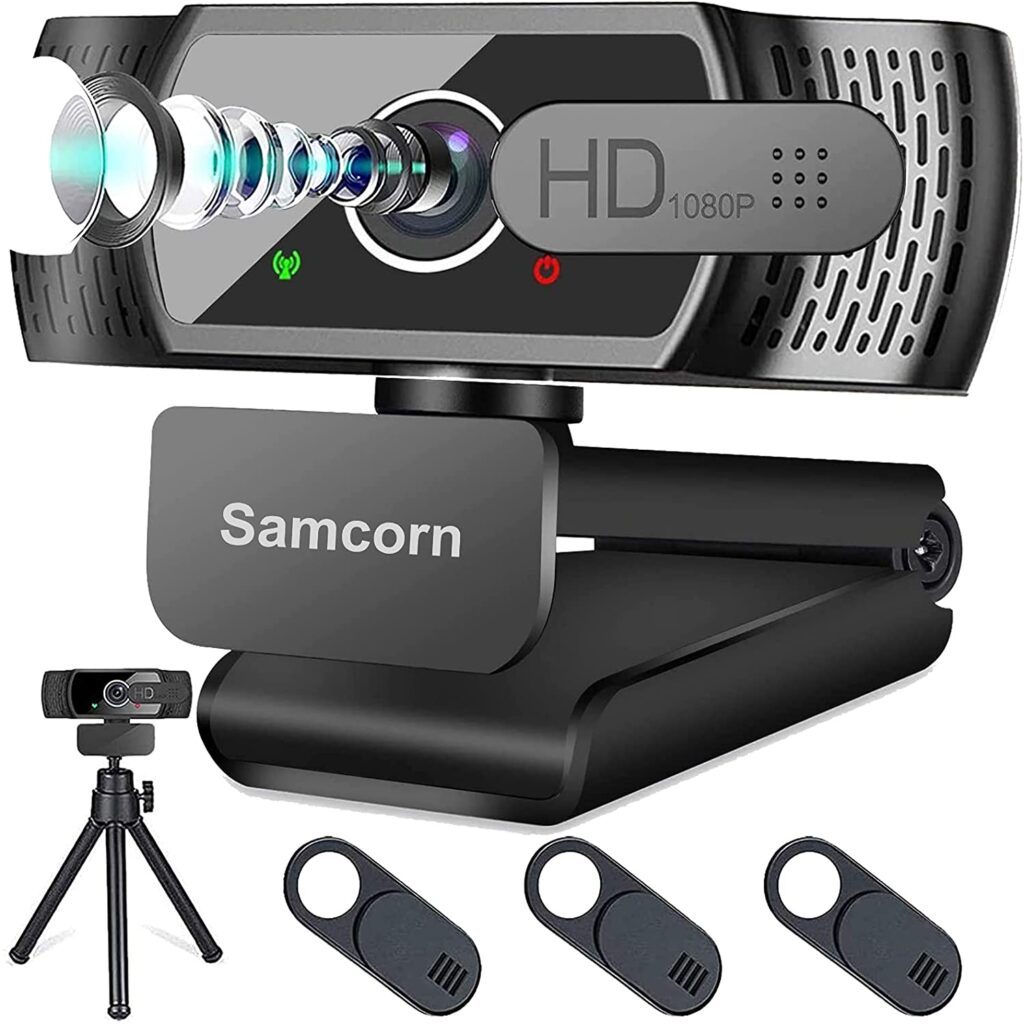 This webcam also falls into the budget-friendly category, proving once and for all that even the best webcams for streaming don't have to cost lots of money.
For an extremely modest sum, you'll get a full HD camera with lots of nifty features such as a noise reduction microphone, automatic low light correction, multilayer optical lenses, and much more. Oh, and did we mention that it even includes a 360-degree adjustable webcam tripod?
Who is it Best For
A well-balanced and affordable device such as this is suitable for a variety of purposes and professions. Whether you need a webcam for streaming, video conferencing, video chatting, or something else, Samcorn Webcam with Microphone for Desktop is your best buy.
Features
Since it possesses great optics with multilayer lenses, everything recorded with this Samcorn Webcam will be in glorious full HD, in 1080p at 30 fps. While that's a great quality in itself for most purposes including streaming, thanks to features such as automatic light correction and automatic autofocus, the video quality will be even better.
Since sound also constitutes a big part of the overall experience, this webcam boasts a built-in stereo microphone with mandatory noise reduction properties. Thanks to this integrated sound system, the audio quality will be truly superb, crystal clear, and free of any additional noises.
On top of everything, it's plug-and-play, easy to mount and it comes with a privacy cover.
---
Things to Consider When Buying the Best Webcam for Streaming
1. Resolution and framerate
As you might conclude from our list, there are many features you should consider when you're buying a webcam, but probably two that are the most important are the resolution and the framerate.
The resolution is responsible for the quality of your video, i.e. how clear, sharp, and crisp it'll be. On the other hand, the framerate determines how smooth the movements and other active elements will appear on the screen.
In the theory, the higher both these metrics for the video quality are, the better. However, take notice that higher resolutions such as 4K – while they are great when you're recording video that you'll upload later – can be a "tough morsel to chew" when it comes to live-streaming. That's why webcams with H.264 Advanced Video Coding or similar features are especially well suited for these types of streaming tasks.
Related: Best 4k Camera for Live Streaming
2. Built-in Microphones
True, most serious streamers will certainly opt for an autonomous hi-res microphone – analog or USB – which will provide them with truly superb audio quality. However, that doesn't mean that we should neglect this aspect of webcam design, especially if you're a novice streamer who's yet to acquire its first standalone desktop mic.
Most webcams these days come equipped with more than decent mics with noise-canceling properties. Of course, the dual mics system gives high-quality stereo sound and is suited for pro-quality streaming.
3. Field of View
You've certainly noticed that webcams – just like camera objectives in general – come with different fields of view. Just take notice that the wider the FOW, the more persons or objects will be caught on camera. For instance, 60-degrees FOW will capture just one person on the screen, 78-degrees will record two, etc.
4. Features
Features also represent an important factor when determining whether a certain webcam model is appropriate for your needs. Standard features include autofocus and automatic low-light correction which can considerably enhance the quality of your videos. Others include the type of stand, privacy covers, etc. Depending on your needs, certain features will be more relevant than the others.
5. Type of lenses
Basically, there are two types of webcam lenses – glass and plastic ones. Plastic lenses are generally encountered at the cheaper models, while glass lenses produce videos of higher quality.
Conclusion
As you might suppose, there are virtually thousands of webcam models out there. Finding the right camera for streaming isn't such a simple task, but don't feel intimidated just yet. After you've finished with our list, you'll be more than capable of safely navigating the enormous webcam market, knowing what you have to focus your attention on and what to avoid.
And – of course – feel free to return here whenever you require reliable information. More good stuff is on the way.
Related: Best DSLR Camera for Streaming
Frequently Asked Questions
Join our Discord Group. Ask questions, team up with fellow streamers, share memes, and more!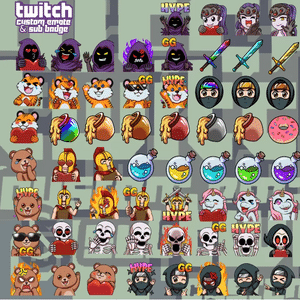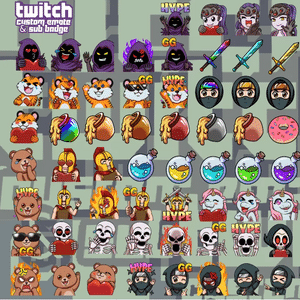 Claim for FREE:
FREE Emote PACKS
A book on growing your audience