Using Discord can be a lot of fun, especially if you know how to use different features and filters that make the whole streaming process a lot more enjoyable.
One of the most popular things among Discord users are voice changers that allow them to distort their voice so much it sounds completely unrecognizable.
This is very popular among people who connect with other users exclusively through voice chats and it can really be a lot of fun.
If you want to find out what are the best Discord voice changers and how can you add voice and sound effects to your Discord account, then you are in the right place.
Post 3 of 4 in the Discord Tools
Best Voice Changer For Discord
Reviews
1. Voicemod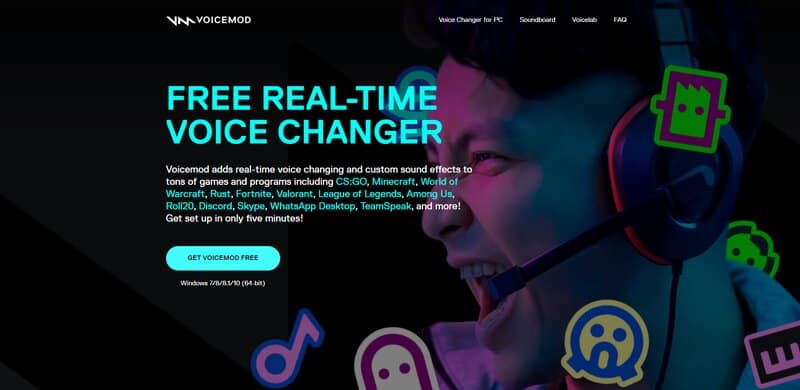 Voicemod is a voice changer for Discord with an impressive number of different filters and features that are completely free of charge.
This voice changer will help you send like a robot, an animal, or even an alien and you can add any kind of sound or tone while voice chatting with other gamers on the platform.
Its whole software and interface are very easy to use and you can easily search for the voice effects that you want through the search box.
You can download Voicemod to all Windows devices for free, and you can connect it to your Twitch and Skype accounts, but also to other streaming platforms.
This is definitely a must for all gamers, whether they are using Discord or not because it provides you with hundreds of free audio effects and it is compatible with every bigger streaming platform or game out there.
It is maybe the best voice changer for Discord because it provides its users with the largest number of features and filters and it allows them to use voice changer for both video games and recording their own voice.
2. Clownfish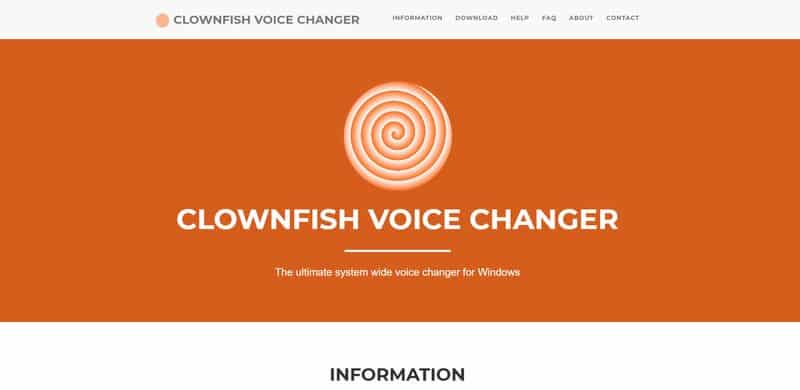 Clownfish is also a free voice changer that works great both on Discord, Steam, and Skype which makes it one of the most popular voice changer apps among gamers.
It is a sound modification app that is system-wide and able to work in the background while you are doing something else on your computer or mobile device.
With Clownfish, you will be able to do the voice change while going live or listening live to someone and you can modify both your own and other people's voices.
Even though it doesn't have too many effects, it is one of the rare real-time voice changers which made it popular in the first place.
The sound quality also isn't of the highest quality, but it is definitely the best voice sound you can get while changing your audio in real-time.
The clownfish voice changer also has a low CPU usage so it is suitable even for devices that are not so strong.
There is an option of using its Voice assistant that can convert your text into voice sounds too, which is a pretty good feature.
When using it in real-time, you can also set the option to eliminate background sounds and make your voice the only one that will be heard in a Discord live chat.
It is also completely free of use and very easy to install and navigate, so even though it may not be the perfect choice for professional Discord gamers, it is still one of the greatest free voice changers for discord beginners.
3. MorphVox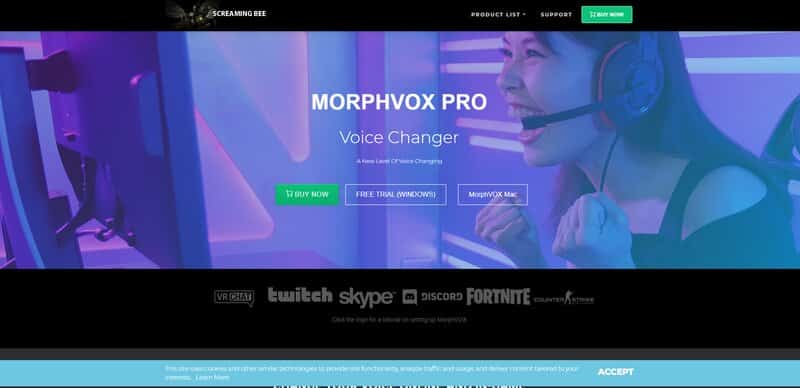 Morphvox is a voice changer that will provide you with the highest quality and make your voice recordings so neat and crisp that you will be amazed.
This app has tools that will mimic your voice and then and then create sound effects based on it.
Morphvox will also provide you with different types of support like plugin support, MP3 and MP4 reading, management lists, and the option to restore your files.
With Morphvox you will be able to add background music to your Discord chats and also test out several ringtones and voice effects you will be able to include while streaming or calling other users.
It adds a lot of fun to gaming and streaming and it has a quite impressive soundboard for streaming that will provide you with audio effects of the highest quality.
You can use plenty of Morphvox features for free, but for professional gamers, we recommend investing in a Pro version that costs around 40 dollars per month.
4. RoboVox Voice Changer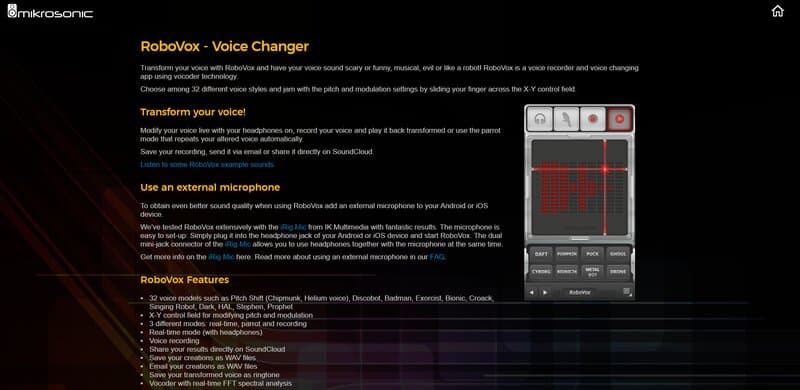 RoboVox Voice Changer is a voice recorder that allows you to transform your voice completely and give it a funny, scary, or robot-like tone.
Even though it is very popular, it has only 32 voice effects, which is a pretty small number in comparison to other voice-changing software.
It allows you to save your audio file in a variety of different file formats and share it with your friends or other users easily, by sharing the recording straight from the app.
The app recommends using an external microphone while recording so you can be sure your voice modulator will do a good job.
It can also be used in real-time while playing online games, but in my experience, there are far better voice changers for Discord that can record in real-time too.
There is an option of using it in the TeamSpeak too and the app will provide you with a short tutorial that will help you install this option.
RoboVox is completely free and can be downloaded both to Windows and Linux PCs and Android and iOS devices and you can always get a paid version that a lot more features.
5. Voxal Voice Changer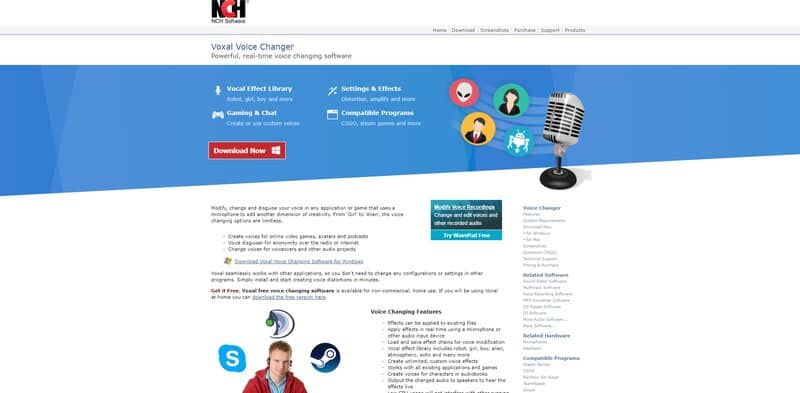 If you want to completely change and disguise your voice on any of the chatting or streaming platforms, then this is the right choice for you.
Voxal will provide you with hundreds of different tools for voice changing and it will allow you to sound like a baby, an animal, or the devil itself in just a few simple steps.
What makes Voxal one of the best voice changers for Discord is the fact that it also works perfectly when paired with live game streaming or filming podcasts.
You can be sure that you will remain anonymous because this voice changer Discord will transform your voice so well even you will have to think twice to see if that is really your voice or are you dreaming.
With Voxal you won't have to set a variety of different settings for every single app you use and you can even connect it to your Whatsapp account without any problems.
This is also a voice changer free of charge that you will be able to use for as long as you want without spending a dime.
6. SuperVoiceChanger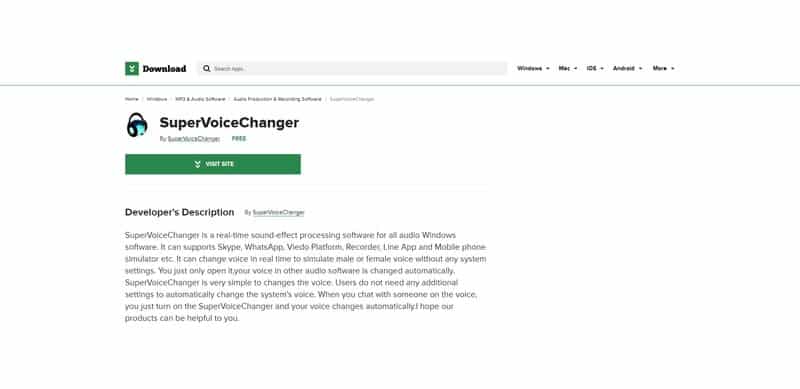 The SuperVoiceChanger app is one of the best free voice changers that can be downloaded both to Windows PCS and Android smartphones.
You can use this app both for voice recording and editing audio, and you can input your own recorded voice and then start editing it or adding different sounds to it.
With SuperVoice you can choose among plenty of different popular sounds and you can even choose to sound like your favorite superhero or movie character.
You can edit your voice recordings however you like and you can also do a voiceover on different videos or record through it.
The customization process is very simple and easy and you will only a day or two in order to learn how to navigate through the app.
Unfortunately, it can be downloaded only to Windows PCs and Android devices, so you will not be able to use it if you have a Mac computer or an iPhone.
7. AV Voice Changer Software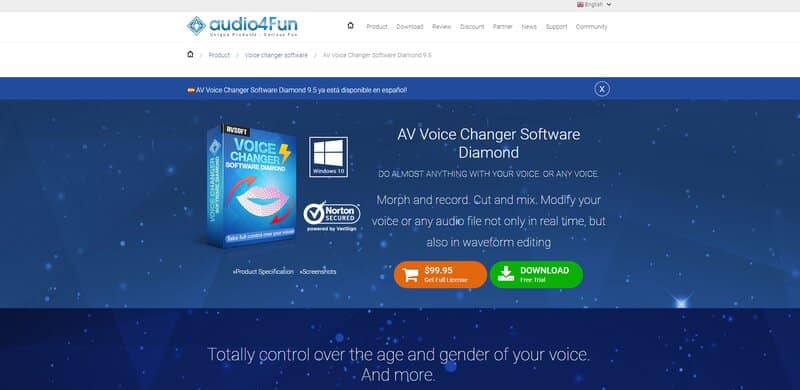 AV Voice changer is probably the best voice changer for VOIP tools, roleplay, and different chatting apps.
This app allows you to change every single thing in your voice so you can even pretend to be a female and create a female voice, or choose to sound like a 10-year old child.
Since it has the auto driver technology, it can be integrated with different VOIP tools and can be used while streaming on Twitch or Skype.
However, if you want to create a different voice with this app, you will have to invest 100 dollars in order to download it and make an account.
Unfortunately, there is no free version you can try out, so in case you are short on money, I suggest avoiding it.
8. Voice Changer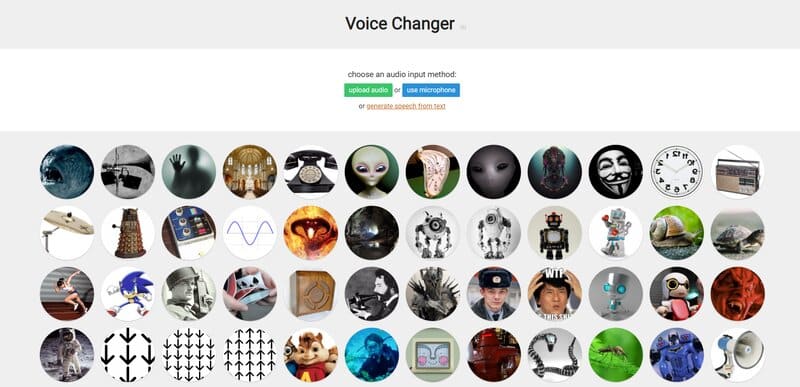 Voice Changer is one of the most basic voice-changing tools that has been on the market for a really long period of time.
However, it is still considered to be one of the best free voice changers for Discord because it provides its users with a variety of different features that make their voice completely different.
You can upload and tweak the video, make the mumble parts crystal clear and change your voice to whichever one you like.
Even though it is pretty basic and generic, this app works the jobs and it is also completely free for use so even if you don't get the perfect results with it, you will still be able to learn a lot about voice recording and editing through it.
Some people use it just to prank others and make all sorts of fun videos or messages they send to other users on social media.
9. Voice Changer With Effects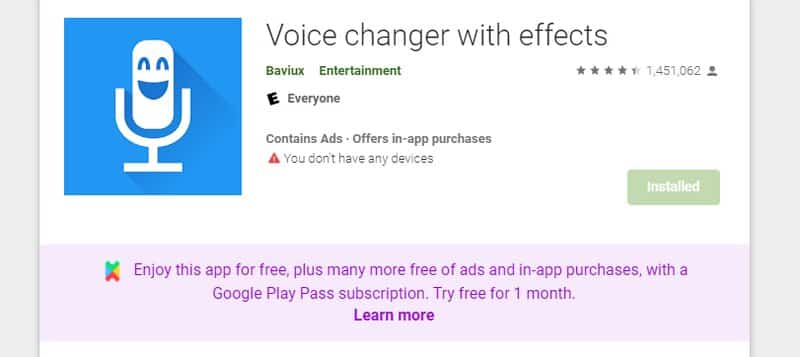 This is the best app for voice modulation on Android devices and it can also be downloaded completely free of charge.
It is specifically designed for Android users and it can easily be connected to all the apps on your device like Viber or Whatsapp, but also used for playing games like PUBG, Fortnite, or Minecraft.
This app allows you to use an unlimited number of filters and try out as many sound effects as you want.
You can also apply them in real-time, or save them and then get into the editing process, the choice is all yours.
10. Voice Meeter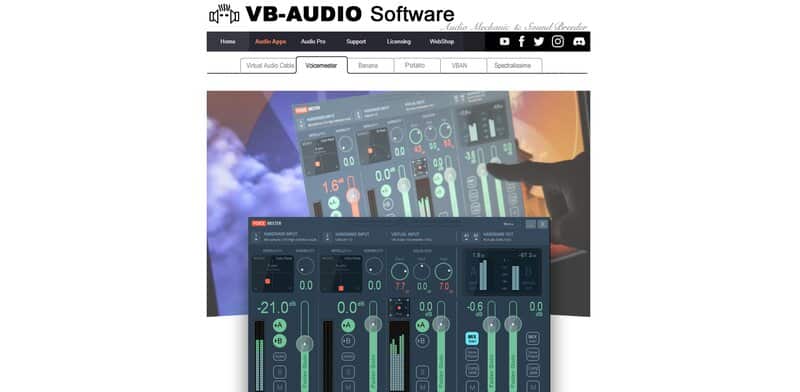 Voice Meeter is definitely the best voice changer for PC and probably one of the best voice modulators for Discord because of its ability to mix audios and completely transform them.
However, this is an app reserved for those who a little bit more experience with audio mixing and transforming and are very intuitive when it comes to creating the perfect sound.
It allows you to make your own audio effect and modify it as much as you want until it becomes completely perfect.
You really need some experience in order to navigate this app successfully know a thing or two about sounds compatibility.
It supports MME, DX, KS, and ASIO interfaces and it is completely free of charge which makes it a great app suitable for all system levels.
Related: How to Record Discord Audio
Join our Discord Group. Ask questions, team up with fellow streamers, share memes, and more!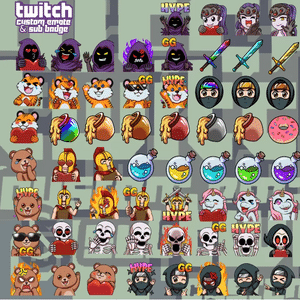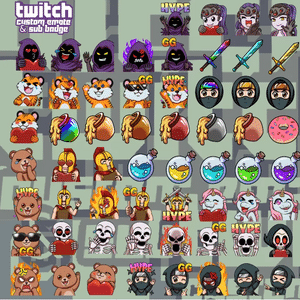 Claim for FREE:
FREE Emote PACKS
A book on growing your audience