When starting off your TikTok career and starting to promote your brand and business on this platform, you need to know the context in which your TikTok videos will get the most views.
It is already hard enough to find your target audience, but looking for the best time to post on TikTok is even harder because you have to take into consideration different time zones in which you have an audience located.
TikTok users usually need a bit of time before they figure out the algorithm of this social media platform, but lucky for you, we have decided to do the hard work and tell you when are the best times to post on TikTok.
Post 21 of 21 in the TikTok Tips&Tricks
Why Do You Need A Posting Schedule?
If you have decided to use TikTok to earn money, promote your business or start a social media career, then you definitely know that you will need to have a strict posting schedule if you want to get maximum engagement.
TikTok has over 850 million users, and almost 90% of its users post videos on a weekly basis, so if you want to get more followers and stand out on this platform, you really need to know how to get that desired TikTok engagement.
Your TikTok growth depends on a lot of factors, like the hashtags you use, your follower's activity, platforms algorithm but also posting time.
This is a global platform with an extremely large audience, and your TikTok profile needs to fulfill several requirements in order to get the content performance you are striving for.
Unlike Instagram, the way to get an amazing content performance is not really in having the largest number of followers but rather being able to blow up through their algorithm that will allow you to become more visible to millions of people.
The good news is that we have decided to inspect Tiktok's analytics and help you get the most engagement by following our simple pieces of advice.
Best Times To Post On TikTok – 4 Important Tips
When choosing the right moment to post your new TikTok video, you need to think about several things, and if it is possible, use the analytics about your audience in order to elevate your experience.
1. Check follower activity
If you have a TikTok pro account, you will be able to get access to all the information about your TikTok audience and see why the Tiktoks algorithm is working this way or the other for you.
On your analytics page, you will see where most of your TikTok followers are living, the gender split, busiest hours, how active they are on the platform, and what TikTok posts perform the best.
Your starting point should be the analysis of the location of your followers because when you know this, you will be able to predict quite a few things.
The best time you can publish your TikTok posts and the time of the day when Tiktok's algorithm will provide you with the most luck is the time when your follower's activity is at its peak.
For that reason, the best time to post is when you know you will have your audience awake, and the way you will find that time is by inspecting where your audience lives.
2. Take time zones into the account
If your TikTok account has loyal followers from plenty of different time zones, then your posting times should be in sync with the time zone of the largest number of followers.
This is crucial for most social media platforms, and if you manage to make every post on TikTok in that specific time, you will definitely become the favorite of the TikTok algorithm.
I believe it is very important to invest in a pro account, especially if you are using TikTok as a way to earn some money because once you find out where your audience resides, you will find out about the best times to post.
If you are into content production and want to get maximum exposure, this is a crucial feature, and you will be able to get better engagement just a few days after using it.
Depending on the demographics of your followers, your top territories may not even be your home country, so what will be considered too early or morning posts in your country might be the right choice for your audience overseas.
The time zone can be a problem if it is way too big, especially because there is still not an option of scheduling a TikTok video and no physical feature that would provide you with an action similar to it.
For that reason, if you live in New York City and your audience is mostly located in Eastern Europe, you will have to sacrifice some sleep in order to work in the best times to post.
You will need to invest some time and come up with the best posting schedule, which can be quite challenging, but if you want to get great post-performance, it is something you must do.
What if I want to post on TikTok in several time zones?
If you want to post on TikTok and fit several time zones, you need to do some good planning and really focus on where your audience lives and the percentage of the target audience in all of these regions.
The best time to post should always be the time of the most numerous audience, and never sacrifice them for a smaller audience in a time zone that is more suitable for you.
3. Take advantage of the influencer marketing hub
You can also decide to join the influencer marketing hub from your surroundings because these places tend to be full of people who can provide you with valuable knowledge and skills that will help you with posting content and attracting attention to your TikTok account.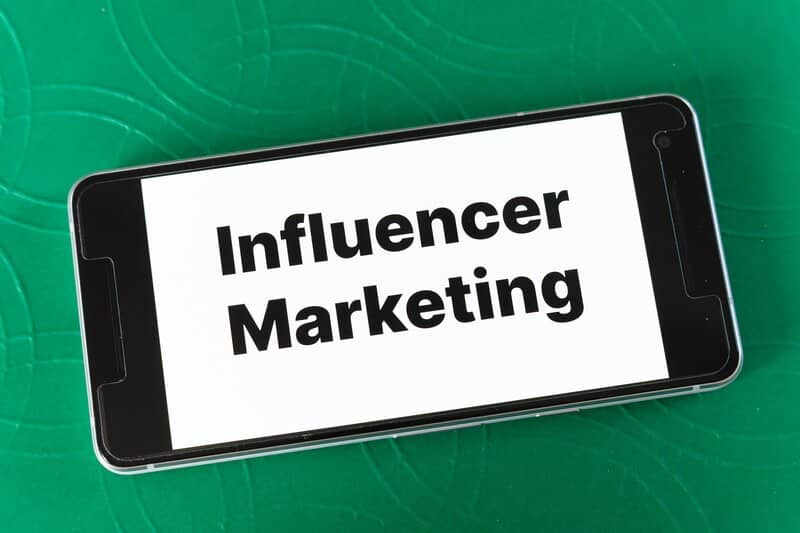 In order to have engaging content, you should also make sure you always post in the same time slots, because once people realize they can expect a new TikTok video every Thursday at 12 pm on your profile, they will definitely check it out around that time.
This way, you will show your audience that you value them, and the platform's algorithm will definitely work to your advantage.
4. Think about what you're posting
How many followers you will have and how high your follower's activity will really depend a lot on how much you are committed to each individual post and your account, so make sure you show them that you care.
If you need to publish a new post but have no TikTok ideas, you can always do the fine-tuning, funny sketches, and sam trends that are popular at the moment can still be a great option, and you can be sure your audience will be watching videos like this too.
As long as they know that you are regular on the platform and that they don't have to wait a few weeks before you post again, you will only be getting more followers.
Is There A Coordinated Universal Time For Global Audience?
Unfortunately, there is not really a universal best time to post on TikTok, especially if your TikTok analytics are showing you that your audience is spread all around the world.
The best time to post will not always match with your time zone, and even if you have a Pro account, you will not really be able to do anything about it.
In the beginning, you may get lucky even if you don't follow the same trends that are common for your audience or you ignore the time zone in which your followers live, but eventually, you will have to get accustomed to the time difference; otherwise, the platform's algorithm will take you off the radar.
If there is a big-time difference between you and the best times to post on Tik Tok, there is not much you can do except create a schedule that will allow you to overcome all the differences and post in the best moment.
Join our Discord Group. Ask questions, team up with fellow streamers, share memes, and more!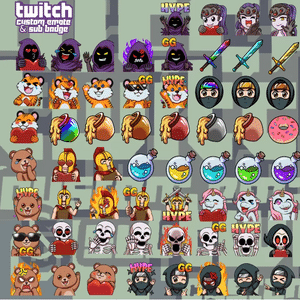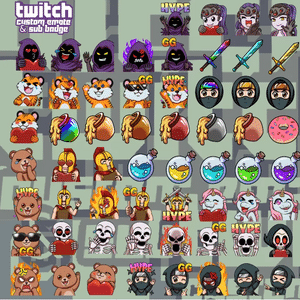 Claim for FREE:
FREE Emote PACKS
A book on growing your audience