For a long time, Windows was the go-to operating system for many, but slowly, more and more people are leaning towards Mac.
Because of its newly acquired popularity, more streaming software is becoming available for Mac. Until recently, Mac users had to download them via Boot camp, while now versions for Mac are available.
So, which one of this software is the best broadcasting software for Mac? These ones stick out of the crowd:
I have prepared a list of best streaming software for Mac, so you can get to know them and pick the right one for you!
Post 4 of 7 in the Software
Choosing the Right Stream Software for Mac
Picking any program for your computer is always hard – there are always many options and each one has its own set of pros and cons.
When it comes to Mac stream software, it is no different!
Well, I have some advice.
Before you start searching for software, put on paper a few criteria it has to meet.
Then get the one that meets all or most of them!
Here are a few things you should pay attention to:
1. Cost of the software
Some streaming software is free, but most of them are paid ones – you will have to either buy a license or pay monthly subscriptions.
Either way, the cost can be quite high.
This software is for professionals and has unique features you won't find anywhere else, hence the high price.
So, before you pick the software, determine how much you are willing to spend on it if you are willing to spend any money at all.
2. Options
By now, you should have some idea of how your streams will look like and what extra things you will have to create via the program.
So, always check whether that program has the features that allow you to create the content as you imagined it.
If you have no clue about how your streams will look like, here are some general features you should focus on.
Types of sources and number
Always make sure that the software enables adding different sources.
You won't be filming only the game during the stream.
I'm guessing the webcam will be recording your reactions, so you need the software which enables you to connect an external video camera.
Furthermore, audio sources are just as important – viewers don't want to only see your reaction, they want to hear you.
The software should allow you to add a microphone, as well as record desktop audio.
Also, images, websites, audio files should all be accepting types of sources.
Last but not least, make sure that the number of sources is not limited – you never know whether you will have to add an extra camera, another audio file, or another type of source.
Chroma key
Chroma key will enable you to change the background and do color correction.
So, when you are looking at the list of features, always search for this one.
Effects
Video effects will make the stream more interesting.
The software should have different transition effects, as well as other effects.
High-lights
Highlights are a great way to show the best gaming moments to people that have just stumbled upon your channel.
One of these cool scenes might make someone hit that follows button.
So, the software should have an instant replay or slow motion, and feature like multi-camera is welcome as well.
3. Compatibility
Once you find the software, you will have to check the compatibility.
Is it only for Windows? If yes, well, you have to search for another one (yes, you can probably download it via Boot camp, but it might be better to stick to the software that is available for macOS).
Next is hardware compatibility so the audio mixer and switchers work properly.
Also, you have to pay attention to the compatibility with other pieces of the equipment – will you be able to connect the webcam or microphone? If the answer is no, continue the search.
The Most Popular Choices – OBS for Mac and Wirecast
Firstly, I will talk about the most popular choices. macOS users are mostly drawn two this two software – one is free, another is not.
Let's see how they compare:
1. Open Broadcaster Software Mac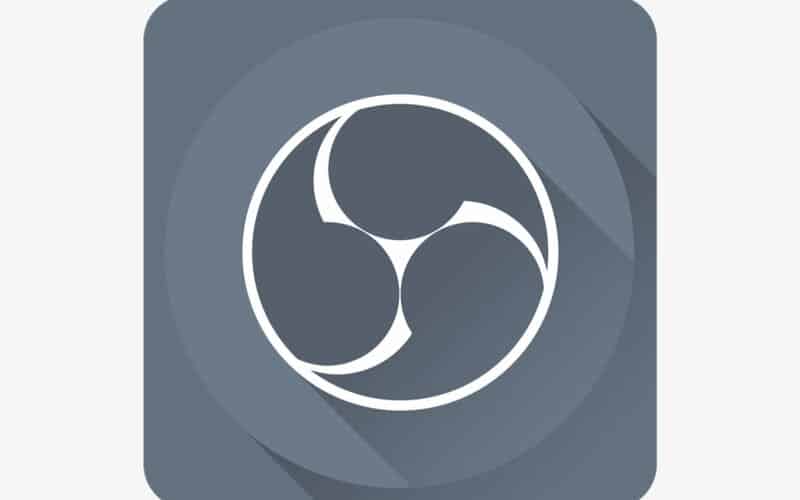 OBS for Mac is quite popular because it is one of the least demanding software available.
Some beginners claimed that it is a bit complex and learning how to use it took a lot of time, but ultimately, they didn't regret choosing it.
The truth is – yes, OBS can be quite complex and beginners usually struggle with it.
There are so many settings, and everything has to be changed manually, so it takes some time to figure out which settings are better, which are messing up the stream.
However, once you learn more about it, you will love it!
Everything needed for the stream is placed on the dashboard – you have a separate tab for Scenes, Sources, and Audio mixer.
Adding a new Scene or Source is super easy – just one click on the "+" button.
You will see that OBS supports a variety of file types and when it comes to a number of sources, there are no limits.
Transitions and film effects I mentioned previously are also featured.
Chroma key is there as well – you can add background or simply perform color correction to fix the image quality.
With OBS, you can stream on any platform – Twitch, Mixer, YouTube, etc.
Related: How to Stream on Twitch with OBS – Top 8 Easy Steps
---
2. Wirecast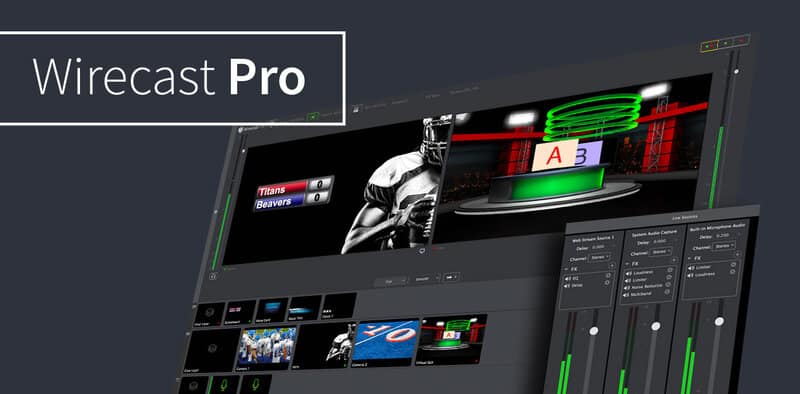 Wirecast is software for professionals – it can be used for streaming, but has other purposes as well.
Unlike OBS, Wirecast is paid software. Because of this, beginners do not use it as much.
You can choose between two versions, and both are quite pricy:
Wirecast studio – $599
Wirecast Pro – $799.
A free trial is included with both, so you don't have to pay for it immediately. If you don't like it, just end the free trial to keep your money.
What about the features? Is this a good OBS alternative Mac?
Well, there are many similarities between the two software, but I wouldn't say that Wirecast is an alternative.
Firstly, it has much more features – cool streaming features, but also many editing ones.
When it comes to scenes and sources, the two software are the same. However, Wirecast has even more options.
For example, there is an 8-track video output.
Secondly, it features instant replay. Remember those highlights we talked about? Well, it is easy to create them with this option. You can also create loop videos of the best moments that can be played during the stream as well.
Besides instant replay, there are playlists and slideshows as well – all tools needed for creating high-quality content.
Furthermore, when it comes to sources, you can add your smartphone camera as one of the sources – it is listed as a wireless source and added via an app.
Also, there is a Scoreboard, another interesting feature for streamers. With the Scoreboard, viewers can keep track of your achievements.
As said, OBS has a Chroma key that is very important when a green screen is used. However, Wirecast took it to another level and implemented 3D sets on the green screen.
Before you go live, you can notify your viewers on Twitter thanks to Twitter integration. This feature is also cool for adding twits to live streams.
Besides these features, there are some upgrades you can buy separately – here is what you can get along with prices for each update:
1. Support
In case anything goes wrong, you will have somebody to contact to help you resolve the problem. This upgrade is paid yearly and costs $299.
2. Firewire HDV camera
If you decided to buy the Pro version, you won't have to spend any money on this upgrade, since it is already included.
The price for Studio users is $99.
3. NewBlueFX Titler
This feature allows you to create cool animations and the price depends on the version you chose – the cheapest is $245 and the priciest is $945.
4. Virtualsetworks
As said, the Chroma key allows you to create 3D virtual sets.
If you have never created something like that before, it may be a bit tricky.
With this feature, you can choose one of the premade virtual sets.
The price is $329.
---
Other Streaming Software for Mac
If the two mentioned software does not meet all of your requirements, check out these – some of them are great alternatives to OBS and Wirecast and might be just what you need. Some of them are hardware encoders.
3. TriCaster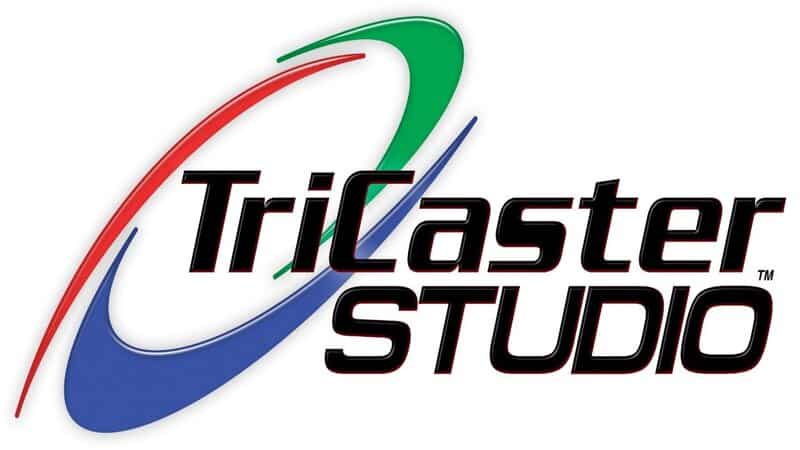 TriCaster is quite similar to Wirecast – it wasn't created for streaming, but slowly it transformed into streaming software.
One thing you should know is that you aren't just getting streaming software. You are getting a machine that is suitable for any form of web presentation.
It is quite powerful, so I wouldn't recommend it for beginners – all of the advanced features would probably be way too confusing.
The thing you should keep in mind is that TriCaster (whichever you choose) is going to cost a lot of money.
Even the most basic version costs a few thousands of dollars, and the price can go up to $18000.
So, be prepared to invest a lot of money in the software.
Some of the most popular versions are 2 Elite, 4K mini, and TC410 Plus.
---
4. CamTwist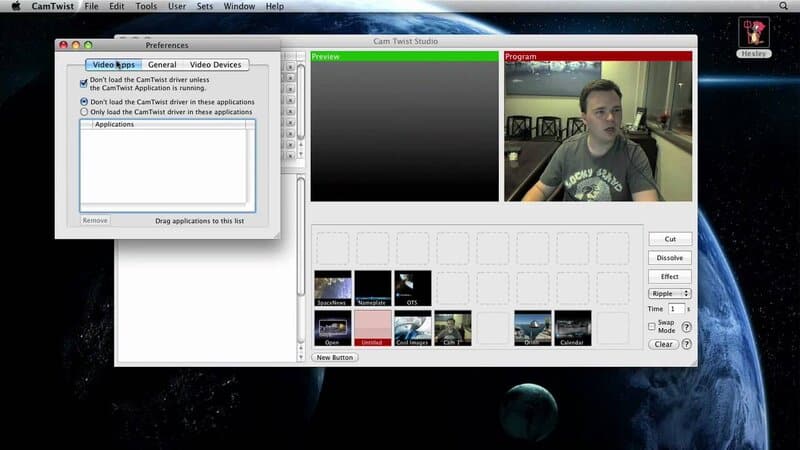 Now, going back to free apps and software.
If you are looking for a good OBS alternative, definitely consider CamTwist.
This software doesn't have many features, but more than enough to create a cool-looking stream.
The setup process is a bit lengthy and complicated, but you won't be disappointed with the app's performance.
For streaming, there is 720p resolution as well as 1080p. You can also switch between HDMI and Composites.
CamTwist is most popular for its video effects – there are many to choose from, and you can play with different ones to see which improve the video quality the most.
Also, mixing is possible, and there are some premade overlays, so you don't have to waste time on creating one on your own, or finding the app to download one.
---
5. SLOBS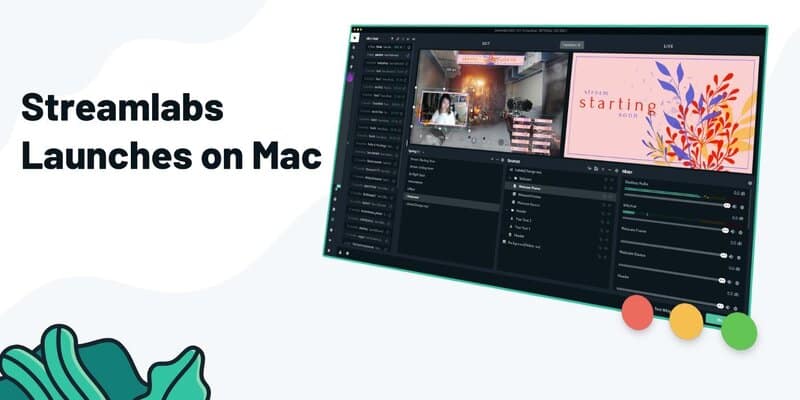 Another alternative to OBS is SLOBS
This is ideal for streamers that generally like OBS, but are frustrated with third-party apps and plugins.
SLOBS has incorporated everything!
In Sources, you can open the Widgets tab and anything you want.
This means Alerts, Chatbox, Donations, etc.
Also, all of these features can be customized – there are some premade designs for all features, but you can tweak these or create something from scratch.
Branding is also possible with SLOBS – they have many items in their store, and you can just add your logo and sell them to the viewers.
Overall, great OBS alternative!
Related: How to Stream with Streamlabs
---
6. StreamYard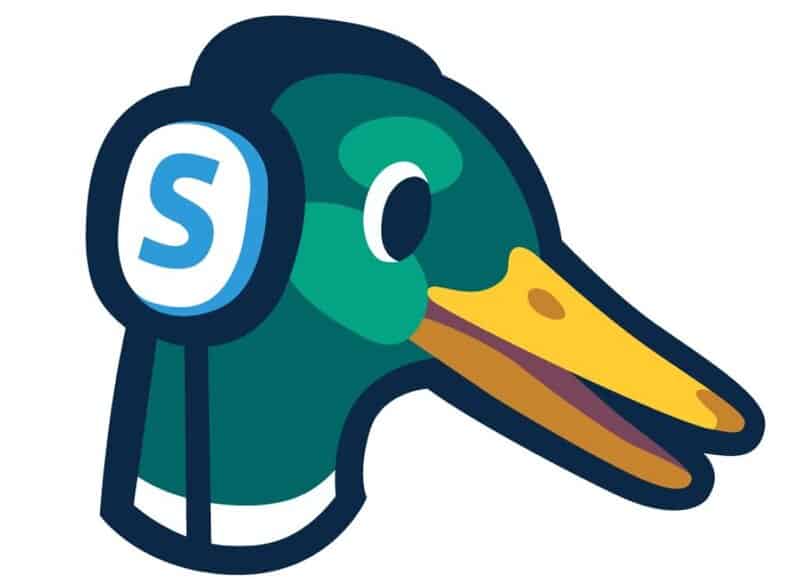 Last but not least on this list is StreamYard – the software will user-friendly interface, making the software great for beginners.
One of the biggest advantages of this software is that it allows you to feature guests on your stream – up to 10 people can join you on-screen during the stream.
Furthermore, StreamYard is not an app that you have to download.
You access it via a web browser so your computer doesn't have to meet any specific requirements. Even on low-end PCs, it should work fine.
When it comes to recording options, you get a few – live stream mac is enabled, but you can also record the videos and post them on the platform later.
Whatever happens during the stream will be saved on your StreamYard account.
Keep in mind that StreamYard isn't entirely free.
With a free version, you have almost all features, but with some limitations. For example, instead of 10 guests, you can only invite 6.
The Basic version will cost you $20 every month. With this one, you get the option to invite 10 people and stream on three platforms at the same time.
To increase the number of streaming platforms for multistream, you have to get the Professional version, which price is $39/month.
---
Conclusion
As you can see, options for Mac live stream aren't numerous, but maybe one of the mentioned software will suit you.
Hopefully, in the near future, more software will release versions compatible with Mac, and we will have vMix for Mac or XSplit for Mac.