Before downloading any stream panels for your Twitch channel, you may consider the right internet speed needed for streaming.
A good internet streaming always requires two important things, excellent hardware, and excellent internet speeds for streaming.
Have you ever asked yourself how fast internet do I need for streaming?
If so, keep reading this short guide to learn everything you would like to know about internet speed for streaming on Twitch.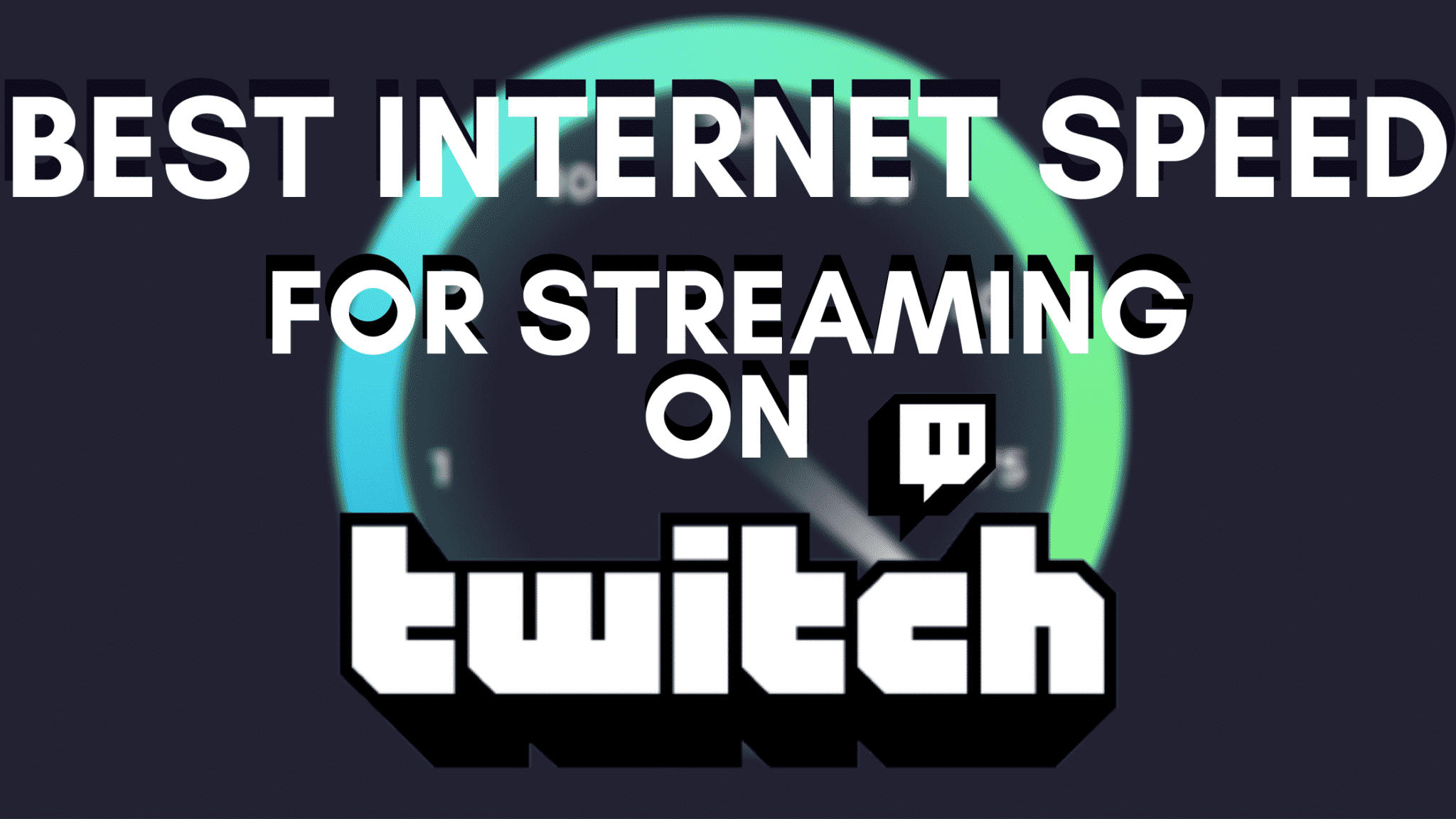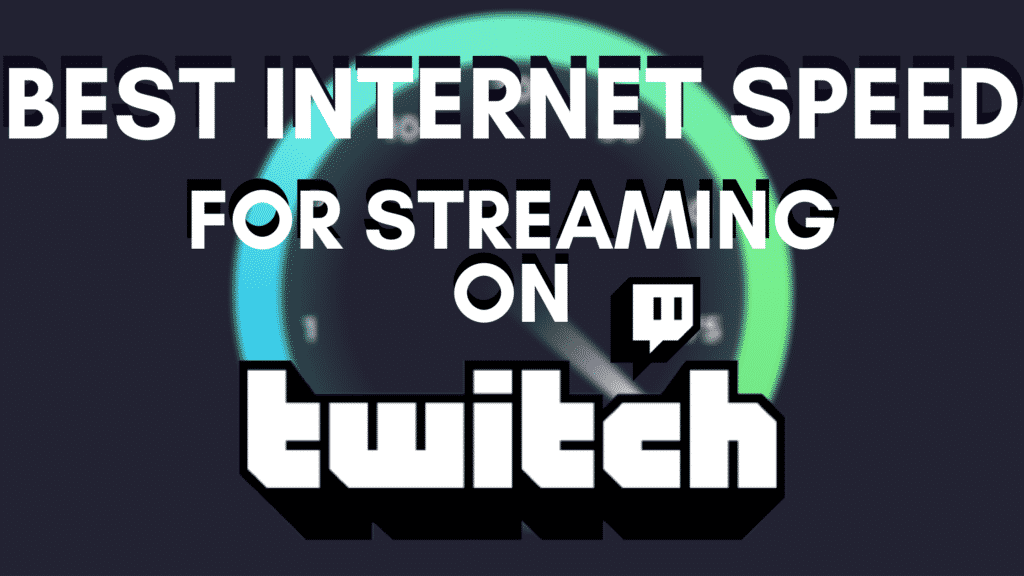 What is the Best Internet Speed for Streaming on Twitch?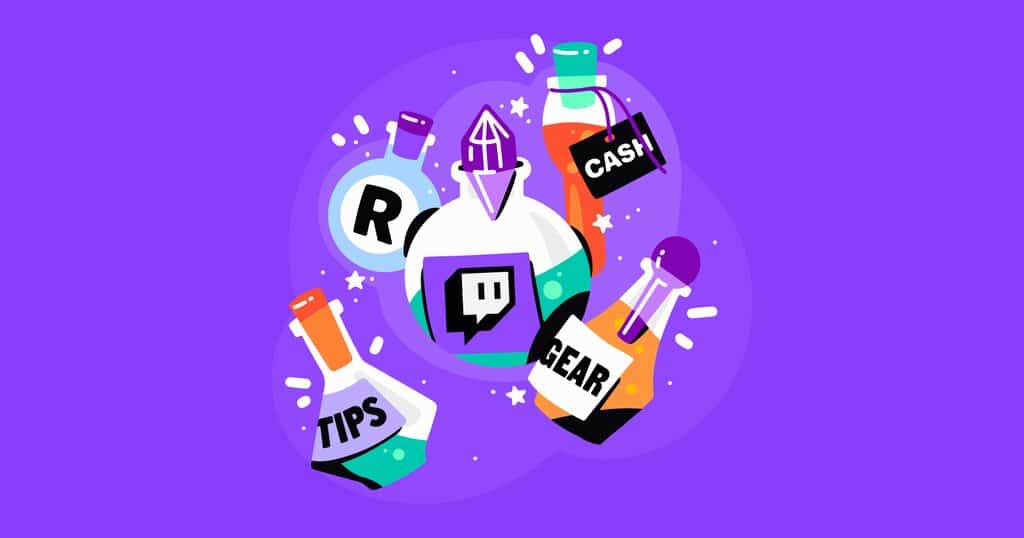 Do you want to know what is a good internet speed for streaming? Let's see!
Big streaming platforms like Twitch constantly grows and they are always looking for the best quality that they gladly offer to their streamers.
On the other side, those big streaming platforms expect the same quality from their users. That's why a good internet speed for streaming is required because no one wants to watch a bad video resolution, no one wants to hear a lousy sound, and everyone bothers a bad connection.
So, you are probably asking yourself right now what internet speed do I need to stream. Or what are the best Mbps for streaming? And here you are the answer to your questions.
The average internet speed for live streaming Twitch is between 672 kbps and 61.5 Mbps.
However, there are some details you have to pay attention to when we speak about the internet speed for streaming Twitch. Find them out in the following sections.
Recommended Minimum Upload Speed for Streaming
By now, you must be asking yourself "what upload speed do I need to stream".
Let's see what is a good upload speed for streaming.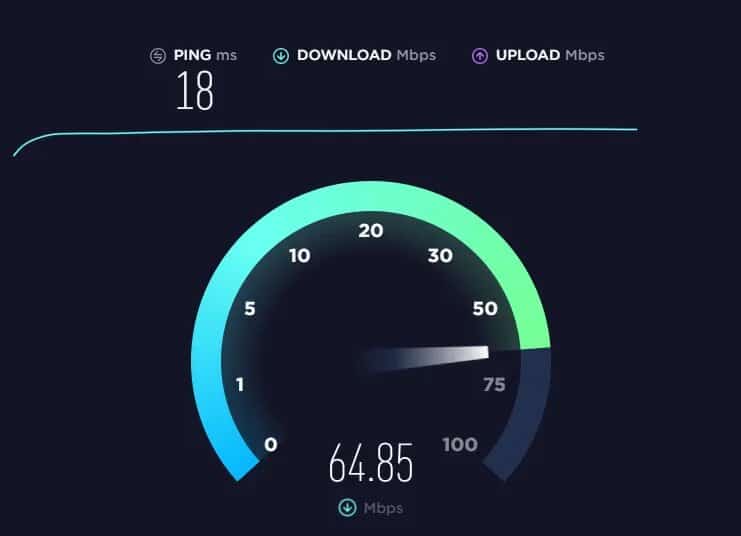 The official Twitch site highly recommends the following speed for video and audio streaming.
For video streaming, it would be something between 2,500 and 4,000 kbps. Audio streaming always requires a plus up to 160 kbps.
However, if you have any doubts about internet speed, you can use a streaming calculator that will help you to decide what streaming speed is the most convenient for you.
As a matter of fact, a streaming calculator will also help you with your internet streaming plan. A good internet plan can assure you a large number of visitors to your Twitch channel.
How to Check Internet Upload Speed for streaming on Twitch?
The first thing you have to do before you take some action on your Twitch channel is to check the recommended internet speed for streaming. It means that you have to do a quick speed test.
It is really easy to check it by clicking on the speed Twitch test, also known as a Twitch Bandwidth Test. This test is fast, and you need less than a minute to finish it.
The bandwidth test Twitch offers test measures your upload and downloads speed time.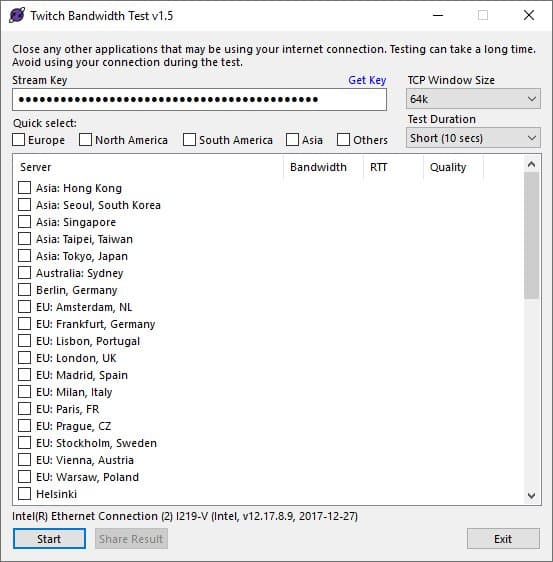 If you have any other internet problems you have to solve, the speed test can help you with that, too.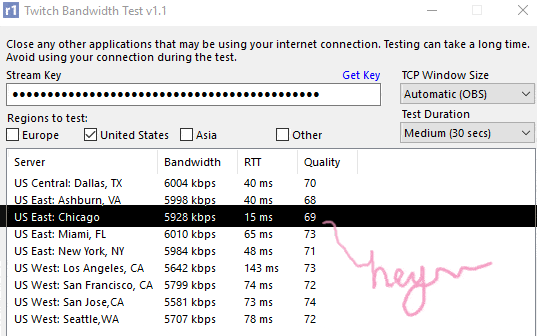 Checking your upload and download speed allows you to figure out other details related to your audio or visual streaming.
It checks your HD resolution or many other problems you might have while uploading your internet content.
How to Test Stream on Twitch?
If you want to know how to test stream on Twitch, you can do it with the Twitch bitrate test.
This test will calm your conscience because it helps you to do live streams without any extra worrying.
You won't have to think about your audio and video quality, and you won't have to think about the connection problems either.
Here are a few shorts steps that will help you to test stream on Twitch using the Twitch bitrate calculator.
Go to Twitch's inspector tool
Log in with Twitch
Start a stream test Twitch offers
Follow the site instructions
Choose your operating broadcast system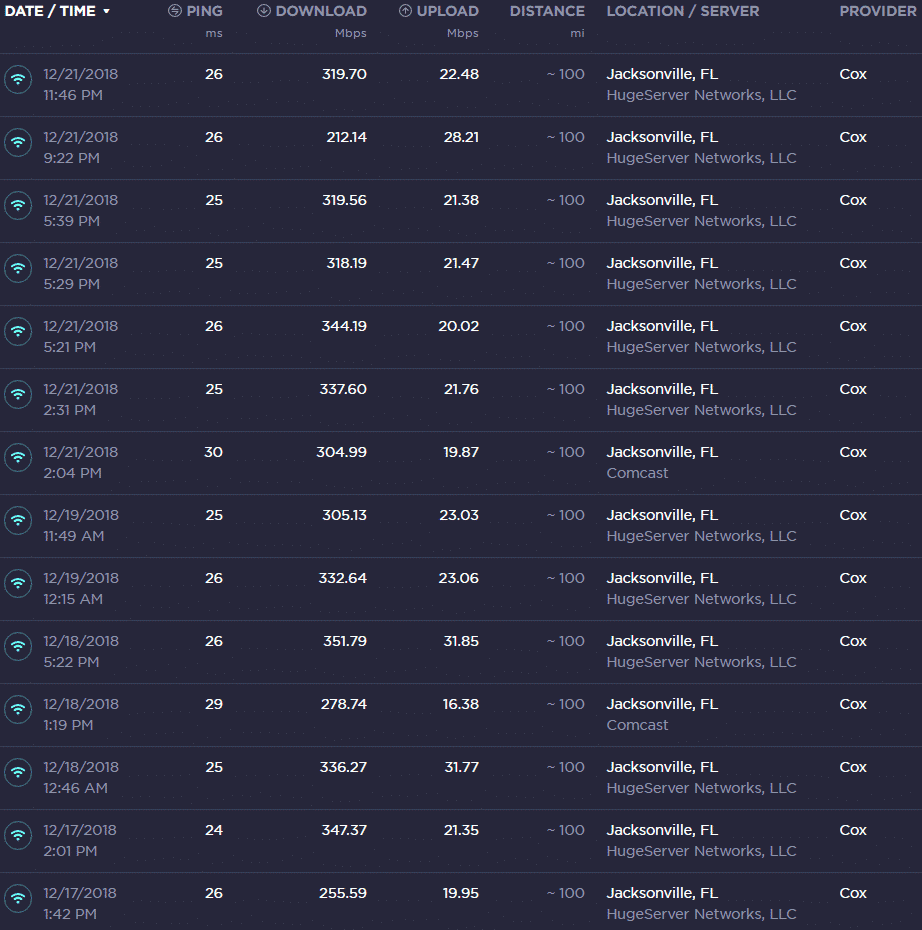 After these short steps, let the program do the rest for you. This program will open for you many windows where you can see what speed is for what video or audio types.
What is the Best Way to Improve Internet Speed for Twitch?
There are several actions you can take if you want to improve the internet speed for Twitch.
Twitch channel

and other applications

– while you are streaming content on your Twitch channel, try not to use other applications that can slow down your streaming.
Internet users – while streaming on Twitch, ask family members or friends not to use the Internet connection for bigger actions. A little bit of comprehension never kills anybody.

WiFi connection

– before you start any further action, be sure that your internet provider is strong enough to support your streaming. That is the most crucial step you have to make to proceed.

Streaming equipment

– as a streaming beginner, you don't need many cool tools. But if you want to make a progress in streaming, it is necessary to pay attention to streaming equipment that can be helpful. Dig on the Internet about the most appropriate tools for your streaming, and consider using them.

Cloud-based multi-streaming

– making several actions on different streaming platforms can be very useful for all streamers because they allow you to connect to a larger audience. Plus, that can help you a lot to pick up some excellent streaming tricks.

Ad blockers and privacy tools

– everyone hates ads that slow down your system and your internet action. To stop these boring ads, use as many ad blockers as you can. Ads that appear constantly can only bother your streaming process, and they always slow down your streaming.

A number of devices running at the same time

– turn off all devices that you don't need to use at the moment of your streaming.
Conclusion
We hope that this brief guide will help you to improve your streaming skills and that it will affect your streaming quality in a short time.
Remember that a good internet streamer is a person who depends on humor, a streaming talent, and a bunch of many other skills.
On the other side, a good broadcast is something that determines a great streamer.
To obtain a good broadcast, an excellent speed is necessary. Without all these factors, you will be an average person who just sits behind a PC and play with some tools on the Internet.
No one will take you seriously, and you won't be able to grow and develop.
Join our Discord Group. Ask questions, team up with fellow streamers, share memes, and more!