Mouse for Streaming
If you need to find other streaming gear, make sure to look at our Streaming Gear page. Here, you will find everything you need!
Post 2 of 5
Even though it might sound silly to some people, a mouse pad is a very important component when it comes to computers and that's why every gamer should use the best mouse pad.
Of course, PC gaming hardware and software are essential, but the mouse pad also has some very significant roles and the most important of them is the protective role since the mouse pad prevents your gaming mouse from damage.
And since regular mouse pads were not good and useful enough to some users, extended mouse pads were invented in order to improve users' experience and comfort while using the computer during long gaming sessions.
Post 2 of 5 in the Mouse for Streaming
Best Extended Mouse Pad
Reviews
Since we have realized how important a good gaming mouse pad can be, we have decided to do some research and create a list of the best extended mouse pads.
We have classified extended mouse pads that you'll see on the list according to several criteria including our rich experience and users' online reviews.
Therefore, in case you are toying with the thought of buying an extended mouse pad, make sure you check out this list of the best mouse pads where you'll find all the necessary information and it will definitely make your decision-making process much easier.
QUICK OVERVIEW: Best Extended Mouse Pad
<!—INSERT CODE BLOCKS BELOW—>

Available in 3 colors
Soft micro-textured surface

Material: Silicon rubber
Smooth surface

High-quality surface
Anti-skid rubber base
1. Razer Goliathus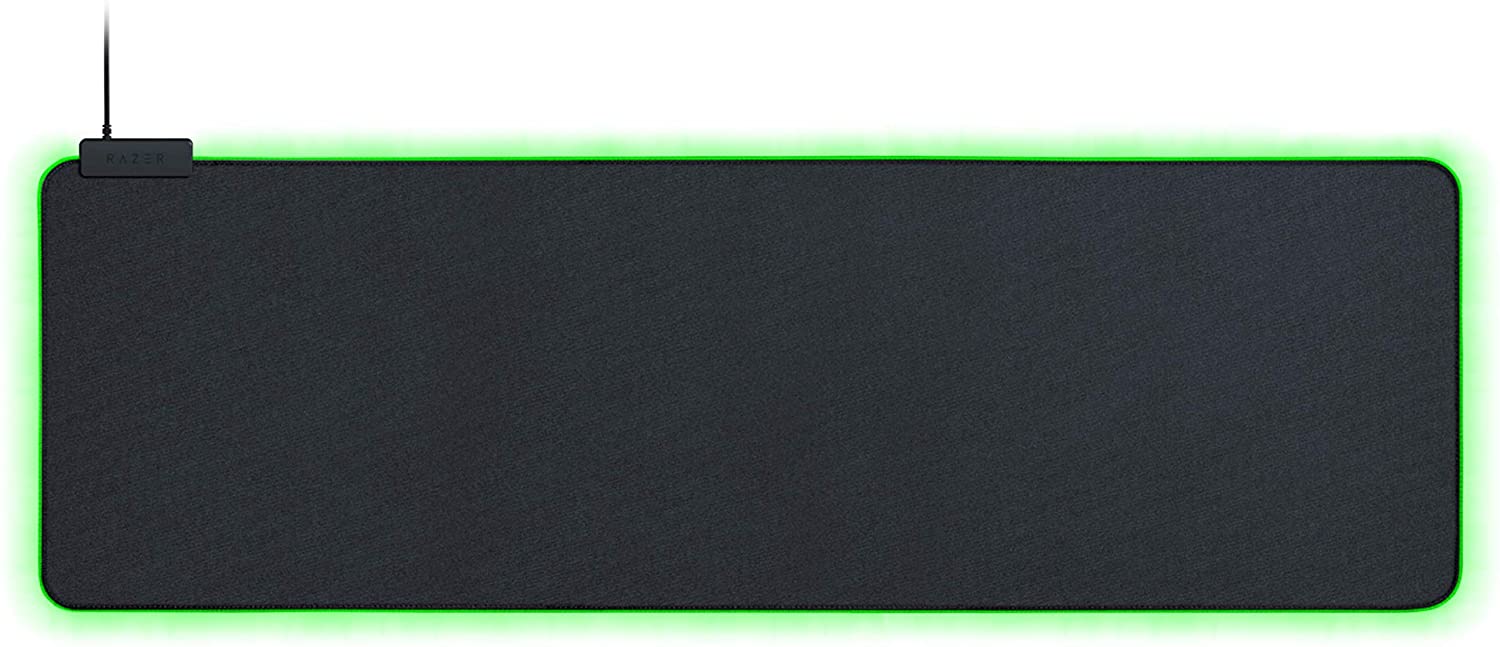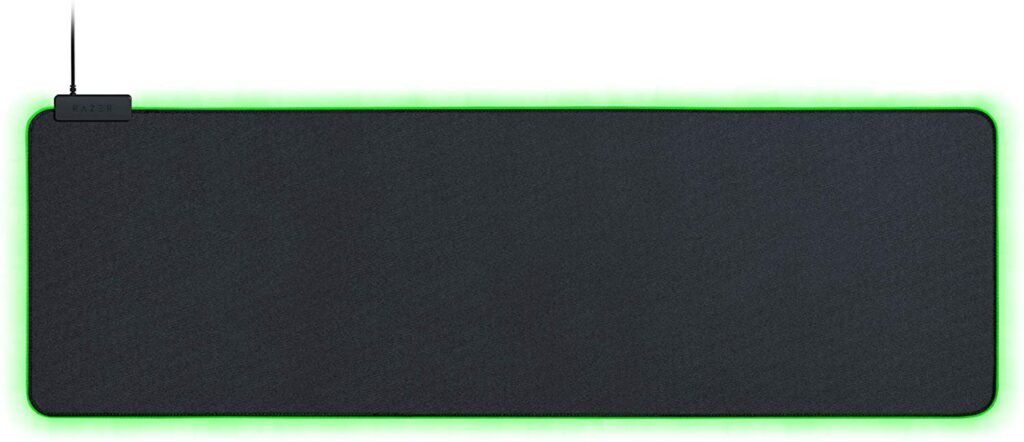 Razer is one of the most popular brands in the field of PC gaming.
According to Razer, its products are high-performance and high-quality.
Additionally, Razer's products are sold in China, Europe, and the USA.
As for this extended mouse pad, Razer claims it is its best gaming mouse pad.
The manufacturer also asserts that this is one of the best gaming mouse pads, that is brilliant, and that it guarantees precision and speed.
Specs
Key features
The first thing that we would like to mention is that this is an RGB mouse pad and on the top left part of it you can find an RGB controller whose job is to take care of lighting effects and those lighting effects add aesthetics to the gaming setup.
The RGB lighting makes the difference between Goliathus and other gaming mouse pads.
Namely, apart from being useful, Goliathus looks nice and flashy and it provides speed and precision to its users.
Besides, this gaming mouse pad is very flexible, so you don't have to worry that you will accidentally fold it and, thus, damage it.
There is also a non-slipper rubber base and a USB 3.0 port which you can simply connect to your PC or laptop.
However, if you want to start using this extended mouse pad, you will need to install Razer Synapse 3 software.
Additionally, there are 4 modes that you can choose: Reactive, Static, Spectrum Cycling, and Breathing.
As for the space, there is enough room on this gaming pad for both the mouse and the keyboard, and, most importantly you'll be able to move around your mouse freely.
However, keep in mind that the space on the pad directly depends on how much desk space you have.
According to our tests, a mouse can be easily maneuvered on the soft and smooth surface area of the Goliathus mouse pad and the lights are not too bright so they won't harm your eyes.
Apart from being expensive, the main con of the Razer Goliathus gaming mouse pad is related to the RGB controller.
Namely, it will take up one of your USB ports which you could use for some, let's say, more important things than mouse pad lighting.
But anyway, this Razer mouse pad could be considered the best RGB mouse pad on the market.
---
2. SteelSeries QcK Gaming Surface
SteelSeries points out 20 years of experience as its greatest feature.
Additionally, SteelSeries describes its products as innovative and claims that its main goal is improving gaming performance and helping each gamer feel awesome.
When it comes to this particular gaming surface, it is described as durable and it actually belongs to the group of soft mousepads.
The manufacturer also asserts that this is its best gaming mouse pad, with more than 10 million pieces sold.
Finally, according to SteelSeries, with this pad, you can count on a good performance and complete coverage.
Specs
Key features
This pad's smooth surface optimizes the mouse tracking accuracy for both laser mice and optical mice.
Subsequently, it is easily customizable by using the SteelSeries Engine Software.
We have to confirm that the non-slip rubber base works perfectly and that, even though we tested it with some pretty sudden mouse glides, it didn't move at all.
The pad itself is easily portable and it comes packed in a thin box that can be reused, so you can without a hitch pack it in your backpack or a bag.
In terms of design, the pad is completely black with the white SteelSeries logo in the bottom left corner.
Concerning things SteelSeries got wrong, unlike some other mouse pads which are mostly in the same price range this pad doesn't have a waterproof coating.
So, if your hand starts sweating, you'll need to wash the pad, speaking of which, it is not machine washable, but can only be wiped manually.
Additionally, given that it is rolled when you open it for the first time, you'll need some time to lay it completely flat on the surface.
---
3. Corsair MM300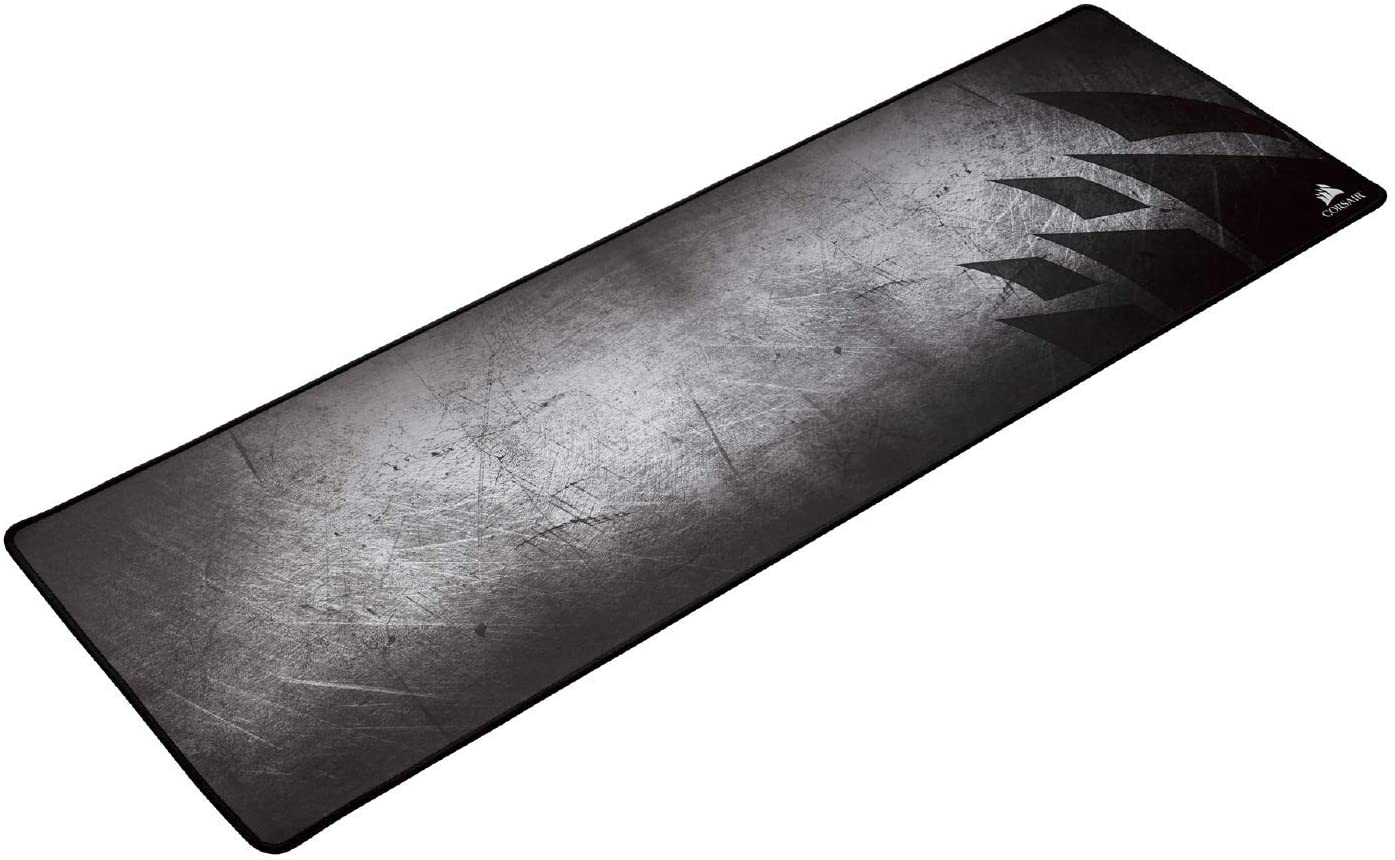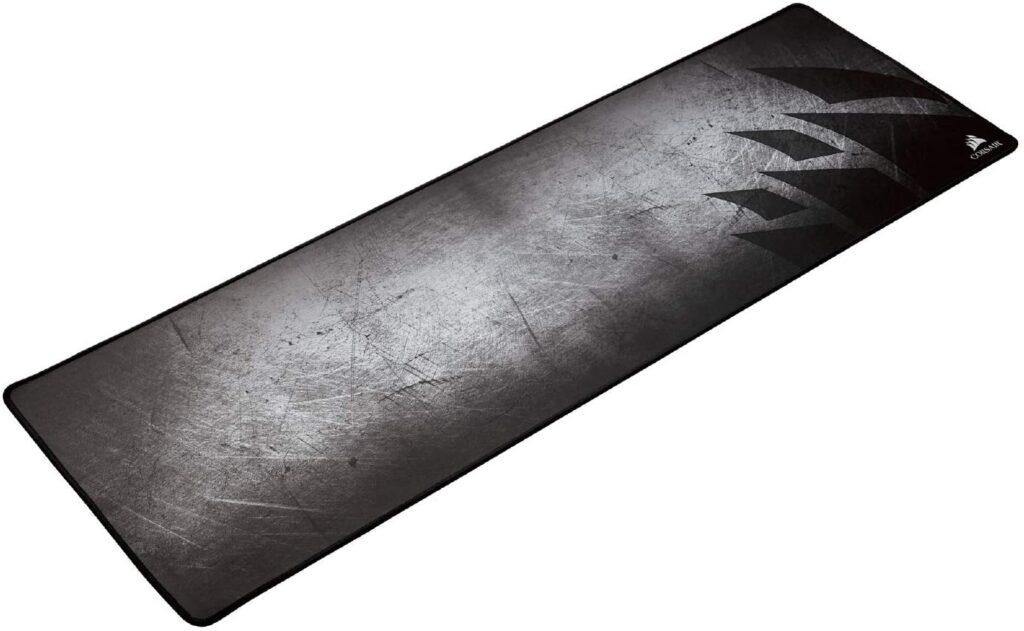 Corsair is one of the leading global manufacturers of PC components and gaming accessories.
This company recommends its award-winning products to both casual and professional gamers.
Regarding this mouse mat, Corsair says it's smooth, durable, consistent, and accurate.
Additionally, it is one of the low friction mouse pads and it is supposed to enable precise targeting.
It also has fantastic 4.8/5 stars on Amazon, so its users must be satisfied with it.
Specs
Key features
Firstly, most mousepads tend to fray and this gaming mouse pad has stitched edges that are supposed to prevent fraying and a rubber base that is supposed to prevent slipping.
So, we can conclude that Corsair tried to make an extended mouse pad that will be very durable.
The surface is woven and it's specifically designed to increase accuracy and precision.
Regarding the design, the pad has some grey artwork on the surface, which actually makes it look very interesting and cool, as well as the Corsair logo in the bottom right corner.
After doing some tests, we concluded that this gaming mouse pad is very pleasant for wrists and also that there are no problems with controlling the mouse on it.
The rubber base does a great job even when there is some dust on your desk surface and the pad itself is easy to roll or fold and pack.
As for the cons of MM300 several users argued that it should be a bit wider since in their opinion it's too narrow, but that, of course, depends on one's preference.
Another issue that in this case we also noticed is the initial smell.
Namely, after you open this pad we suggest you should leave it for at least a couple of days, or wash it instantly since it has a really bad initial smell, probably because of the rubber.
---
4. Logitech G840 XL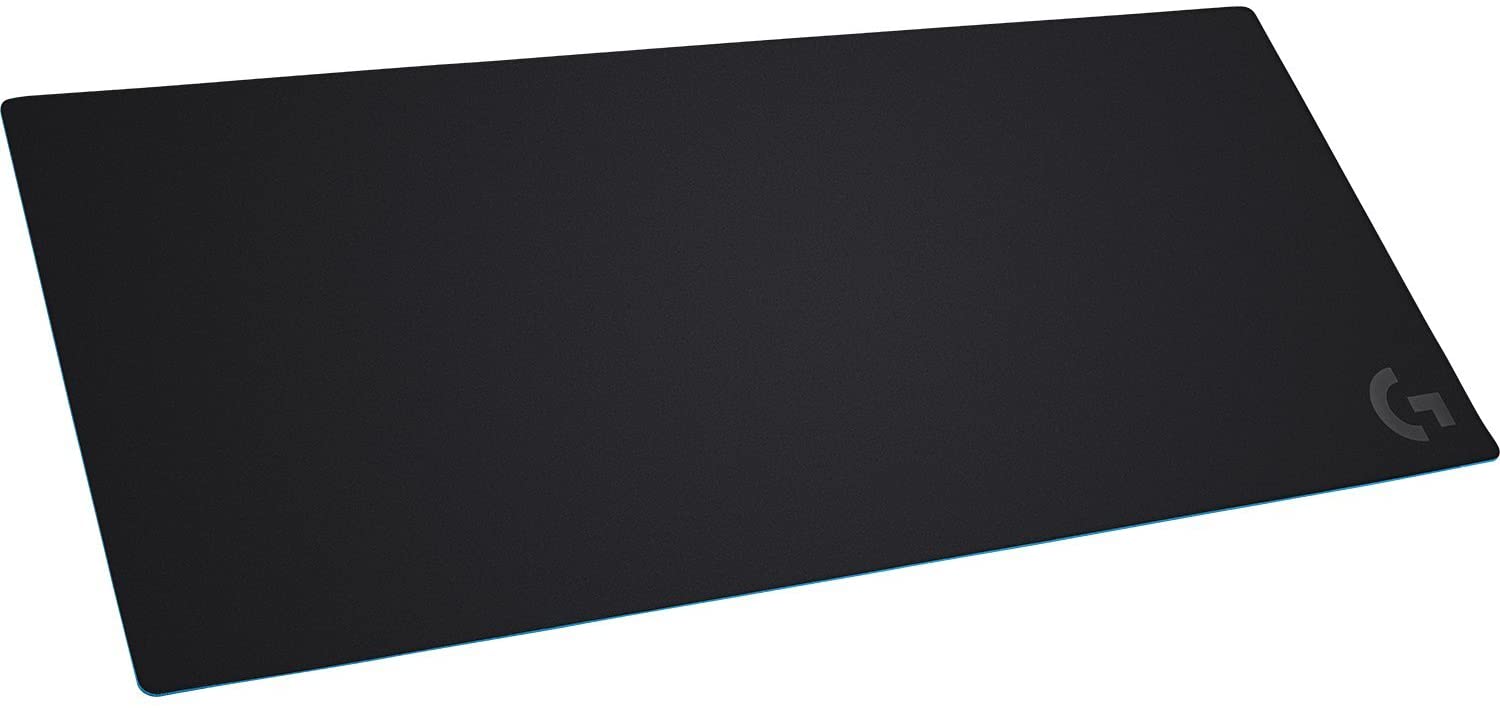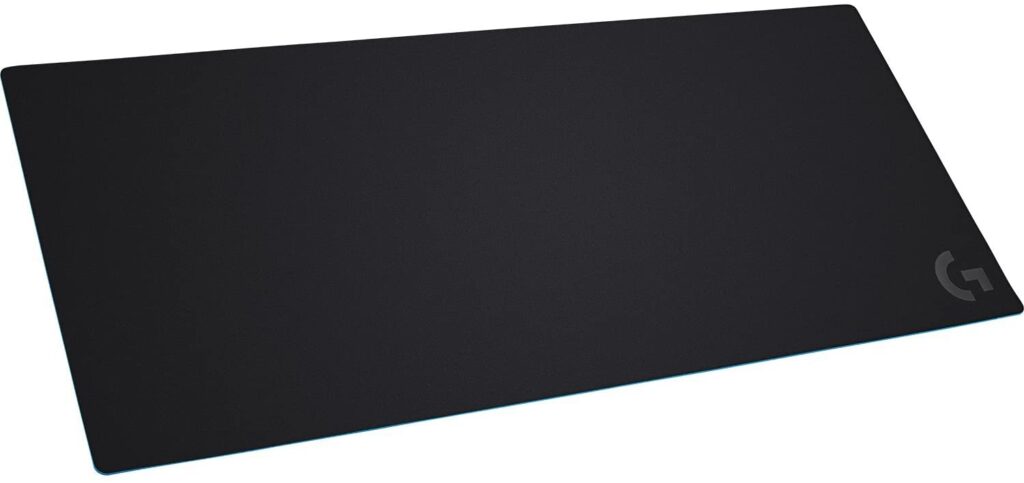 Logitech is the brand that probably every person in the world has heard of since it is one of the most renowned and popular brands of computer equipment ever.
This company has headquarters in Newark, California, USA, and Lausanne, Switzerland and its main goal are to create advanced and innovative gear for gaming.
Logitech's "strongest weapon" is its technology that evolves each day in order to meet the challenges of the gaming world.
When it comes to the G840 mouse pad, Logitech describes it as a massive and oversized mouse pad and asserts that it provides precision, consistency, and accuracy to its users who can expect only top-notch performance from it.
Specs
Key features
When Logitech said that this mouse pad is massive, it was 100% true.
It is a giant among mouse pads and, thus, there is much more space for mouse movements.
In terms of design, the pad is completely black with the G logo in the bottom right corner, while the rubber base underneath the surface is blue.
G840 is perfectly suitable for optical or laser mice and comes rolled up in a tube that can later be used for transport or storage.
Additionally, this pad doesn't gather much dust so you'll only need to wipe it with a damp cloth once in a while.
Unlike most other pads which have a smooth surface, this one has, as Logitech calls it, a performance-tuned surface.
This surface is a bit coarser than the others, so it may take some time to get used to it, but after that habituation period, you'll realize that this coarseness actually increases the accuracy when using the mouse and, thus, there are many gamers (and some mouse sensors) that like hard mousepads better than the soft ones.
The anti-slip rubber base is high-quality so it prevents the pad from moving and provides great stability.
As for the bad sides of this mouse pad, unlike other pads that mostly have soft edges, this one's edges are quite harsh, so you can feel some kind of discomfort in your wrist if you use your mouse a little longer.
There is also an initial bad smell, but, based on our experience, it won't last longer than a week.
However, regardless of these downsides, we could say that this is perhaps the best hard mouse pad.
---
5. ASUS ROG Sheath Extended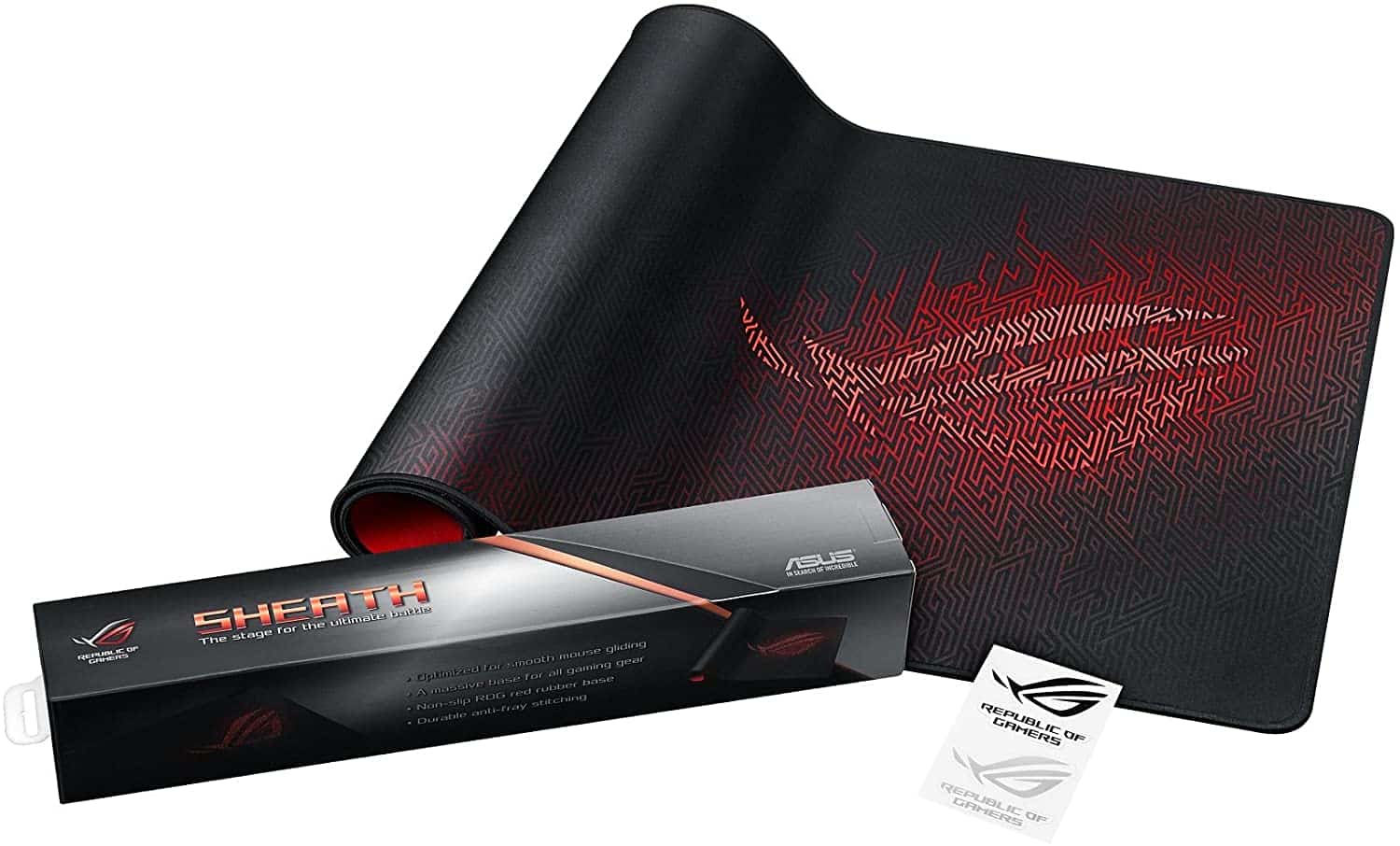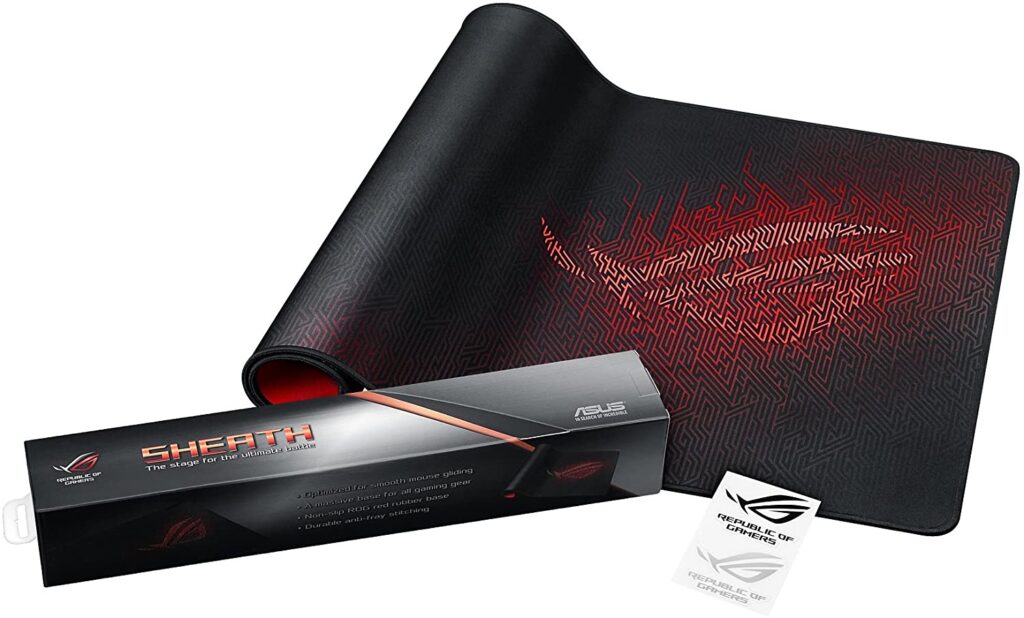 ROG (Republic of Gamers) was created in 2006 by ASUS to provide the best gaming experience to everyone.
This brand uses innovative technologies, sets standards, and pushes boundaries in the gaming field and that's why this brand has a great reputation.
This particular mouse pad won several awards and obviously won people's hearts since they gave it excellent 4.8/5 stars on Amazon.
ROG claims that this pad provides comfort and superior control to its users and for that reason, people buy it all around the world.
Specs
Key features
ASUS ROG Sheath Extended Gaming Mouse Pad is quite large so you will have enough space for both your keyboard and mouse and even laptop.
It has a quality non-slip rubber base that will prevent movement and provide important stability to your gear.
ROG mouse pad is optimized for smooth mouse gliding and it has durable anti-fray stitching which is another protective measure implemented by the manufacturer.
The design is very cool and the combination of black surface and red details makes an impression.
Additionally, this pad can easily be rolled and packed and it is also comfortable.
Therefore, after hours of gaming, your wrists will be as good as new.
According to our tests, this mouse pad can survive 250 kilometers of mouse movement and you have to admit that it is insanely good.
Although we thought it will be very expensive regarding its quality, this extended gaming mouse pad is affordable and, thus, has a quite good price-quality relationship.
The only downsides that we noticed are bad smell in the beginning and the fact that the pad will remain wrinkled for some time after you unpack it since it takes some time for it to get straight and lay down on the desk's surface properly.
---
6. HyperX FURY S Speed Edition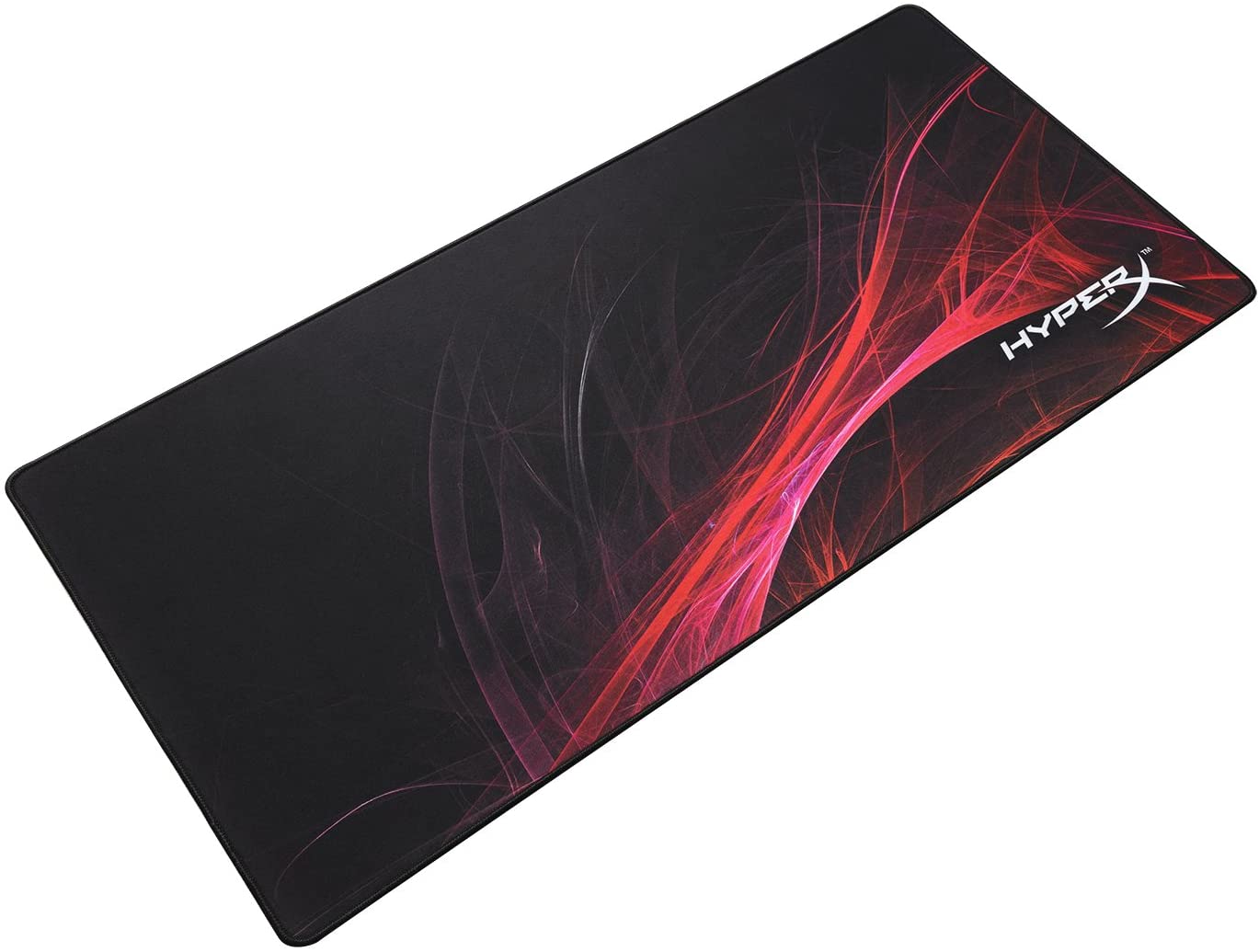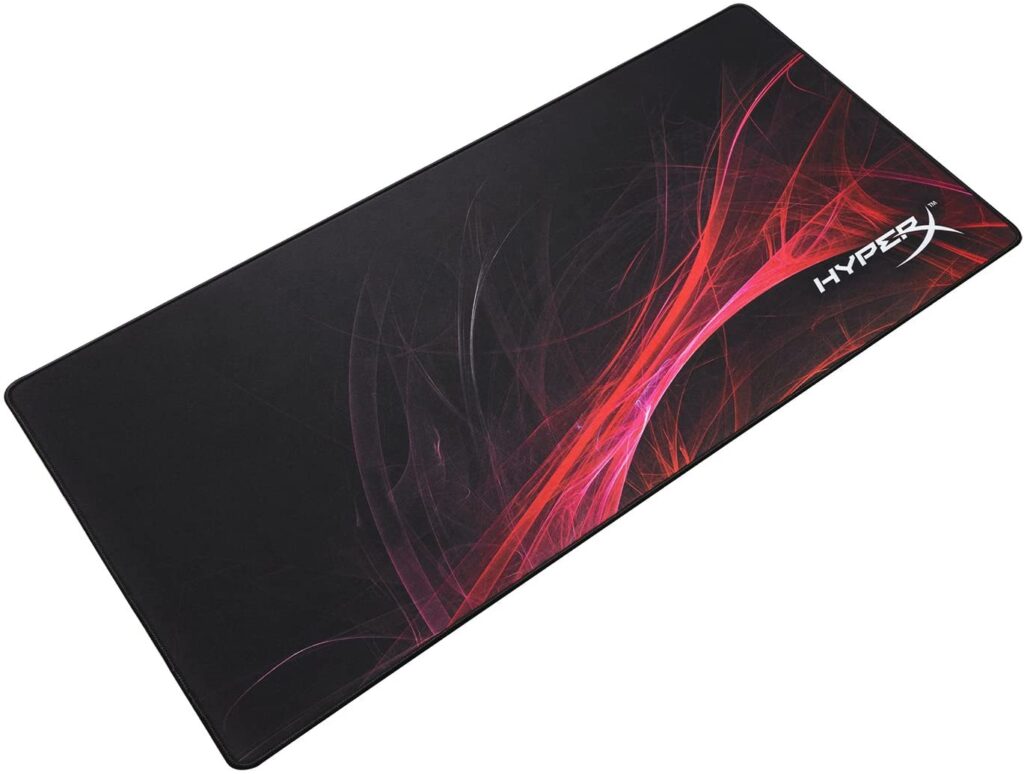 HyperX brand was founded in 2002 and since then it has developed into one of the most recognized brands out there.
HyperX describes its products as reliable, quality, and well-designed and claims that they meet the expectations of even professional gamers.
As for the FURY S mouse pad, the manufacturer says it's precise, well-optimized, densely woven, and comfortable.
According to its 4.7/5 stars rating on Amazon, we could say that this is one of the best gaming mouse pads on the market.
Specs
Key features
Regarding the package, this mouse pad is packed in a long rectangular box which can easily be used for transport or storage of the pad.
Since there are 4 different sizes, the one you'll choose will depend on your preference.
However, we have to admit that the one that we tested (the largest one) is enormous and provides just the right amount of space for all your devices.
Apart from the speed edition that is specifically optimized for speed, there are two more versions of this mouse pad: standard that is optimized for precision and customizable.
The pad itself is flexible and the surface is smooth and that very smoothness provides the speed and low tactile resistance.
The design is very stylish and the edges are stitched in order to prevent fraying.
Interestingly, this pad is woven in a webbed pattern and that provides additional strength to it.
The materials that were used for making this mouse mat are soft so you won't feel any discomfort while using it.
Finally, there are no many issues with this mouse pad, and those that we noticed are quite common.
There is, almost inevitably, a bad smell and a wrinkled pad.
However, after a week or so these issues will be a thing of the past and you'll be able to use FURY S without a hitch.
---
7. Corsair MM350 PRO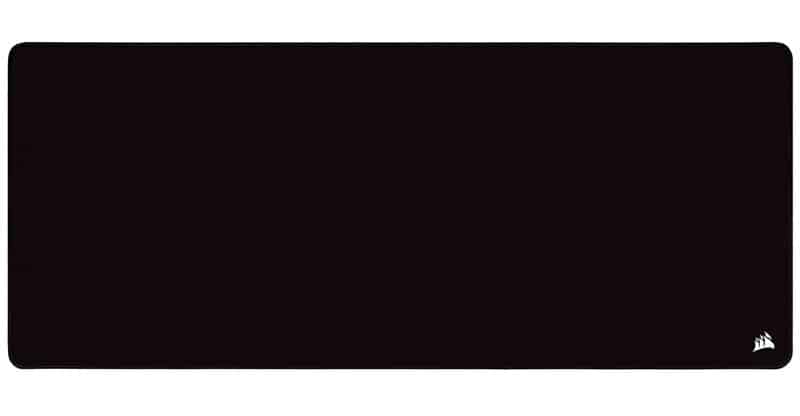 Another piece of information that adds to the impression that Corsair is a very respectable company is the fact that it includes subsidiary brands such as Elgato, ORIGIN PC, and SCUF Gaming.
When it comes to the MM350 it is large, comfortable, durable, precise, and easy to clean.
Additionally, it is made of quality materials and we liked it as well as its users who were very generous and gave it 4.8/5 stars on Amazon.
Specs
Key features
Regarding this mouse pad, there are several things that it has in common with most of the previous ones from this list.
The surface is smooth and made of a high-quality soft cloth and that provides very good speed to the mouse.
Edges are stitched to prevent fraying and the rubber base provides great stability.
However, when it comes to things that single out this mouse pad, we have to mention spill-proof technology.
Namely, MM350 has a spill-proof and stain-resistant coating so even if some accident happens you'll be able to clean the pad just by wiping it.
In some other cases with some other extended mouse pads, you would probably have to throw them in the trash and that's why we liked this MM350's feature.
As for its performance, both fast and short as well as slow and large mouse movements will be very smooth and without any outliers or drops.
MM350 is thick enough to even cover up some surface imperfections on your desk and it will remain stable because of its useful rubber base, so you don't need to do a surface calibration before using this pad.
Subsequently, this thickness will give additional comfort to your wrists.
Although, that rubber will smell badly initially and that could be pointed out as the con of this pad, but it is the con that almost all gaming mouse pads have.
---
8. Razer Gigantus v2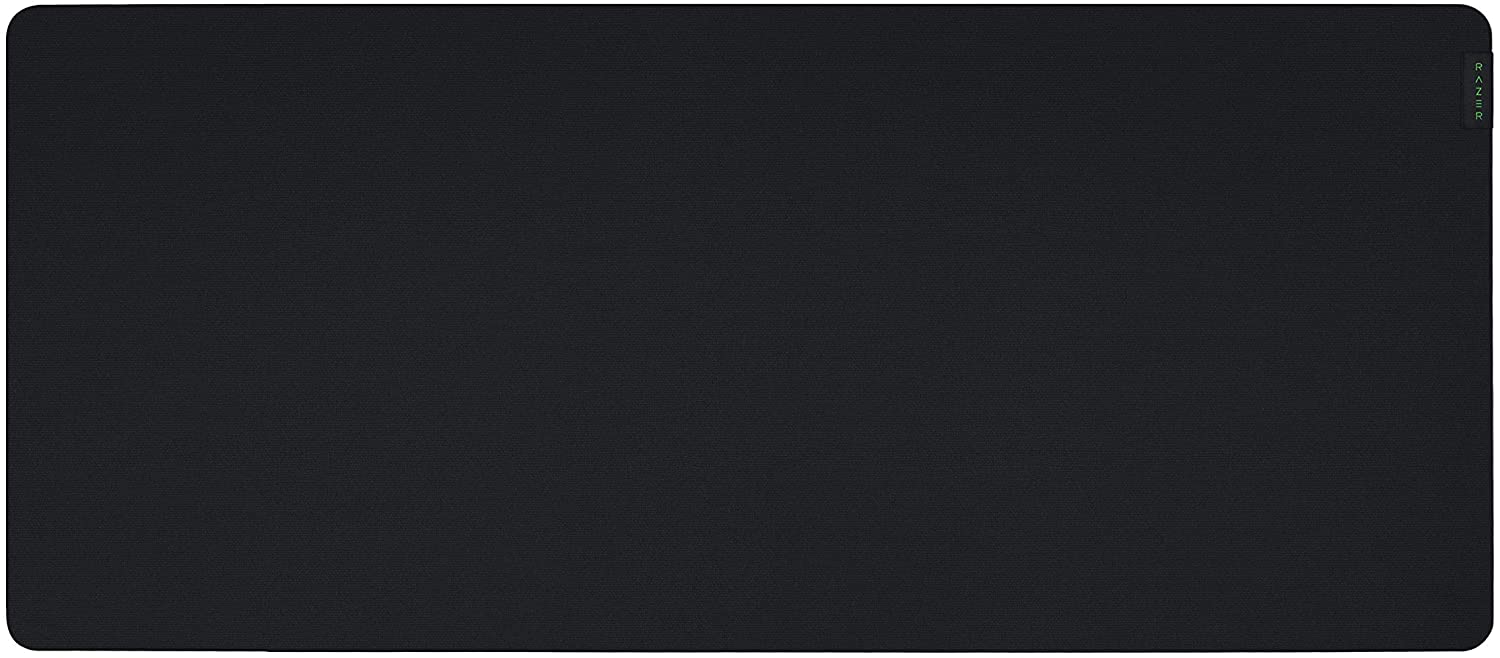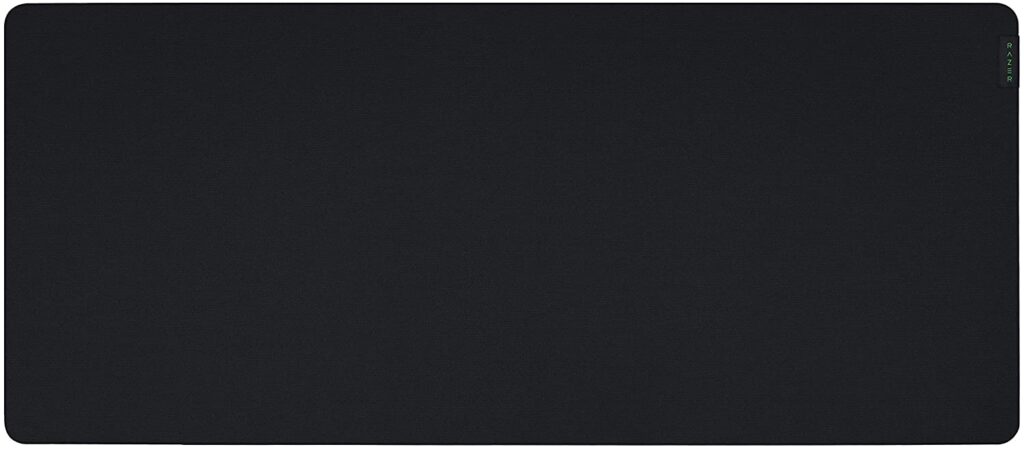 Razer Company was founded in 2005 and it is headquartered in Irvine, California, USA, and Singapore.
Additionally, it has 17 offices all around the world and its products are well-known to all gamers in basically every corner of the world.
According to Razer, Gigantus v2 provides both control and speed to users, and with it, your gaming will become precise and your mouse movements will become fluid.
Gigantus v2 is another pad on this list with a fantastic 4.8/5 stars rating on Amazon and this high rating proves the quality of this Razer product.
Specs
Key features
Gigantus v2 is a soft mouse pad but the surface has a different texture than some other Razer mouse pads.
Namely, this pad's surface offers lower friction for some quicker gaming mice, but still has a high stopping power that enables control.
An interesting thing that Razer offers in terms of design is the possibility of choosing a print from its collection that you want to have on your pad.
Besides, you can even design your own logo or print it, send it to Razer and it will create a special mouse pad with your logo or print just for you.
This gaming mouse pad has a solid thickness so it will remain flat even on some imperfect surfaces and this thickness will also have a cushion role for your wrist.
In addition, the high-quality rubber base will keep your mouse pad and all the devices on it stable.
The largest 3XL size of this mouse mat is enormous, so if you keep a lot of devices on your desk this pad is our recommendation.
Many people also like to eat and drink while gaming and if you are one of them, this is a good mouse pad for you since it has a coating that prevents any stains or damage.
However, even though almost all mousepads nowadays have stitched edges that prevent fraying, this one doesn't, so it would be our minus for the Razer Gigantus v2 pad.
---
Things to Consider When Buying Best Extended Mouse Pad
1. Surface and rubber base
When it comes to the surface, you should first check the material it is made of.
If you want a higher speed, you should look for denser stitching and if you want to buy a hard mouse pad and to feel more resistance when using a mouse you should look for a coarser surface.
As for the rubber base, it should be good enough to prevent the pad from movement and basically, all the pads from our list have very good surfaces.
2. Size
Most of the pads that we reviewed come in various sizes, so you can choose one based on your preference.
If you want to keep several devices on your desk you should logically look for the largest possible pad and most gamers like to have a larger mouse pad.
On the other hand, some gamers put only mouse and keyboard on the pad, so they might opt for some smaller versions.
3. Protective coating
If you tend to eat or drink while gaming or if you are simply clumsy, you should look for a pad that has a protective coating.
This way your pad won't be damaged even if you spill or crumble something on it.
In case your pad has this coating, just wipe it with some damp cloth and you're good to go.
4. Comfort and edges
Since most gamers have long gaming sessions, they like their mouse pad to be comfortable for their wrists.
At the same time, edges should be stitched given that that feature not only prevents fraying but also provides additional comfort for gamers' wrists.
5. Price and design
There are some pricey and some cheaper mouse pads on our list and your financial status and preference will decide which one you would like to purchase.
When it comes to design, even though many people think it's trivial, we know that gamers want their gear to look cool and stylish, so we are sure that gamers will consider design as another important characteristic.
Related: Best Heaviest Gaming Mouse
Frequently Asked Questions
Is an extended mouse pad better?
In our opinion, an extended mouse pad is way better than the regular one. First of all, you will be able to put not only your mouse but also your full-sized keyboard or laptop on it.
And if you put both your mouse and your keyboard on the surface they will be much more stable and won't be prone to slipping. Finally, your mouse will have much more space for movement and that will certainly make your gaming much easier.
How long is an extended mouse pad?
There are various sizes of mouse mats, but in terms of length, most of the pads from our list were approximately 900mm long. So we can assume that this is some satisfactory length for an extended mouse pad.
Conclusion
Finding the best extended gaming mouse pad for your preference can enhance your gaming experience.
In our opinion all mousepads on our list are high-quality and we would have a problem choosing only one as the best extended mouse pad.
Nevertheless, if you decided to buy a pad you want it to be the best mouse pad and you probably have an idea of how you want it to look and what features you want it to have, so this list of best extended mouse pads will certainly help you make a decision.
Related: Best Lightest Gaming Mouse
Join our Discord Group. Ask questions, team up with fellow streamers, share memes, and more!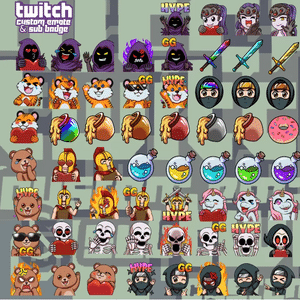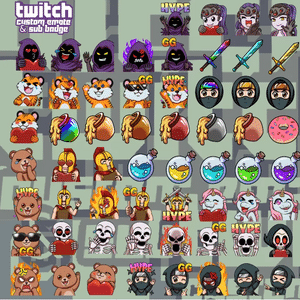 Claim for FREE:
FREE Emote PACKS
A book on growing your audience