ASMR has changed the lives of so many people who either struggle with relaxing or have difficulty falling asleep and so ASMR artists have the task of bringing the best real-time sound quality to their listeners.
That's why having a good ASMR mic is crucial so that you can achieve that crystal clear sounds and whispers which produce tingles for so many people.
So today we want to talk about the best mics for ASMR which we've selected from Amazon all of which have good customer feedback.
Let's jump straight in!
Post 1 of 7 in the Microphone for Streaming
Best ASMR Microphones
Reviews
This list of the 15 best ASMR microphones on the market comes in no particular order as all of them have different sound quality, audio interface, and pricing.
Knowing this, rest assured that there is a mic on this list practically for any ASMR creator and that you'll be able to find just the right mic for you.
QUICK OVERVIEW: Best ASMR Microphone
<!—INSERT CODE BLOCKS BELOW—>

Shotgun Condenser
Frequency Response - 40 Hz - 20 kHz

Polar Response - Cardioid
SPL - 160dB

Sensitivity - 16.00mV (-94 dB)
SPL - 162 dB
1. Sennheiser Pro Audio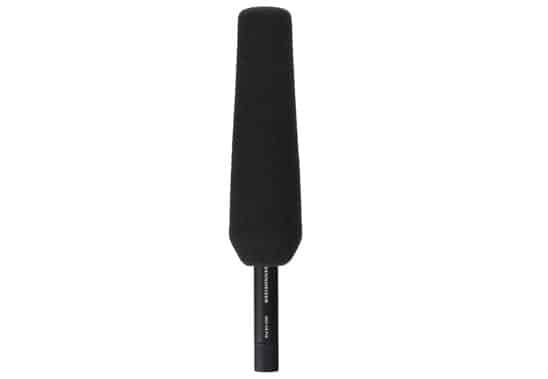 The first microphone for ASMR on our list is the Sennheiser Pro Audio MKH416-P48U3, one of the most expensive mics on this list, but the sound quality sure matches the price.
As with most Sennheiser audio equipment, you can definitely expect pristine audio quality, and the MKH416 is no exception.
Because it's a shotgun condenser type mic, you get that rugged look of it, but the shape of the mic offers a directional sound pickup mainly from the front of the mic, so you don't get background noise interference.
With all this in mind, we should check out the specs and see what else this 1000$ mic has to offer.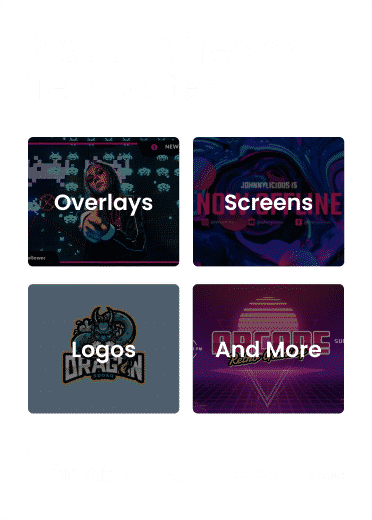 Who is it best for?
Not many ASMR artists are going to be comfortable spending around 1000$ for a mic, especially if they're just starting their career. However, professional ASMR creators who know the value of having a powerful mic such as this one will consider spending this amount.
As far as sound quality is concerned, you really can't beat Sennheiser as their audio equipment is used by musicians, producers, recording engineers, and basically every professional in the music and film industry.
So if you're an experienced ASMR artist who wants to produce the best quality ASMR videos and you're already making enough profit to afford an expensive mic, then you might want to consider getting the Sennheiser MKH416.
Key Features
This mic has to justify the 1000$ price point and it does it by having the cardioid pattern shotgun condenser which blocks all the noise from the background and focuses on picking up sound right from the front of the mic.
As it can pick up frequencies of up to 20kHz and combined with the SPL of 130db, you can expect this mic to pick up even the slightest of sounds aimed directly at it.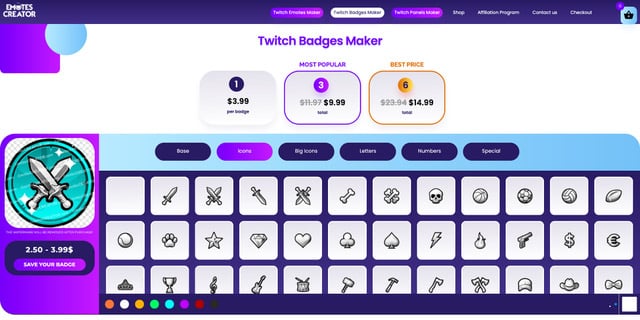 Many ASMR creators want the whispering or noises they produce to be enhanced, and having a lobar polar response is going to create that enhancing effect.
This mic also has a great feature because it's directly plugged into your PC via an XLR cable so you don't have to worry about battery consumption.
All in all, this might be the best ASMR mic on the list, and how can it not be for the price?
---
2. SE Electronics X1S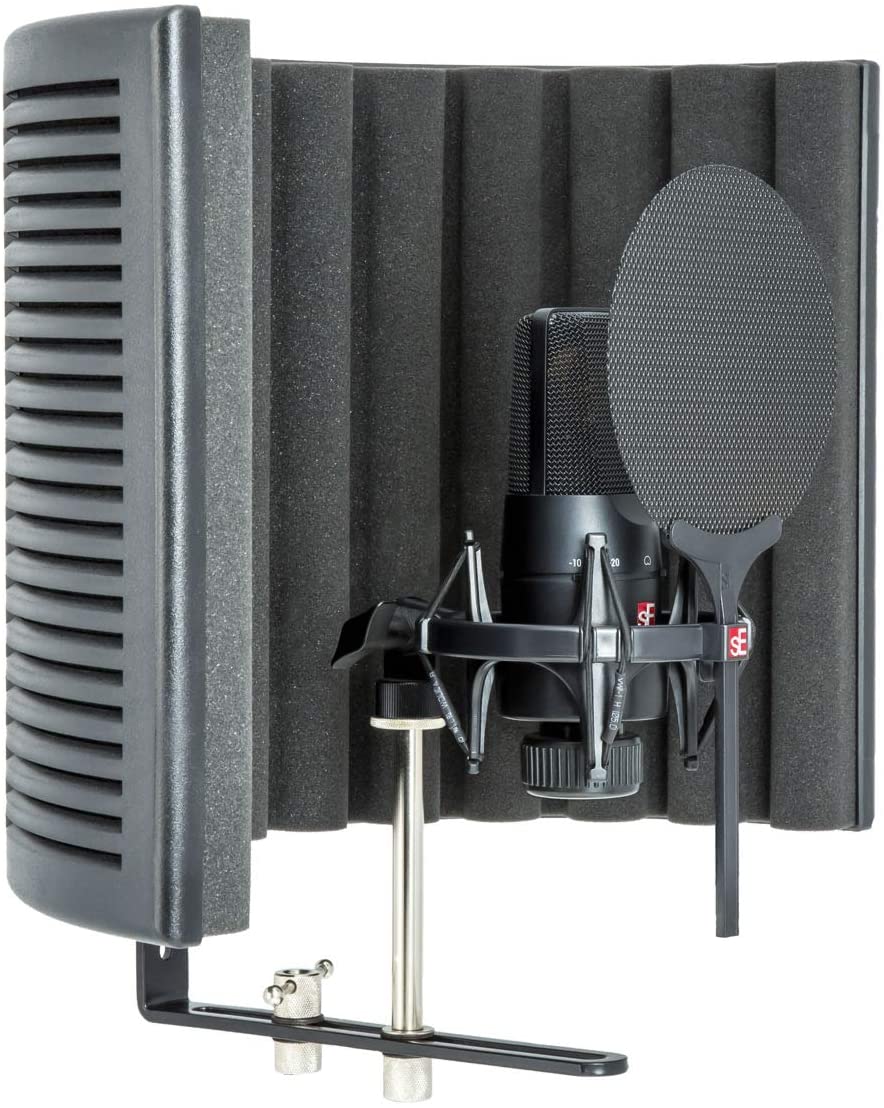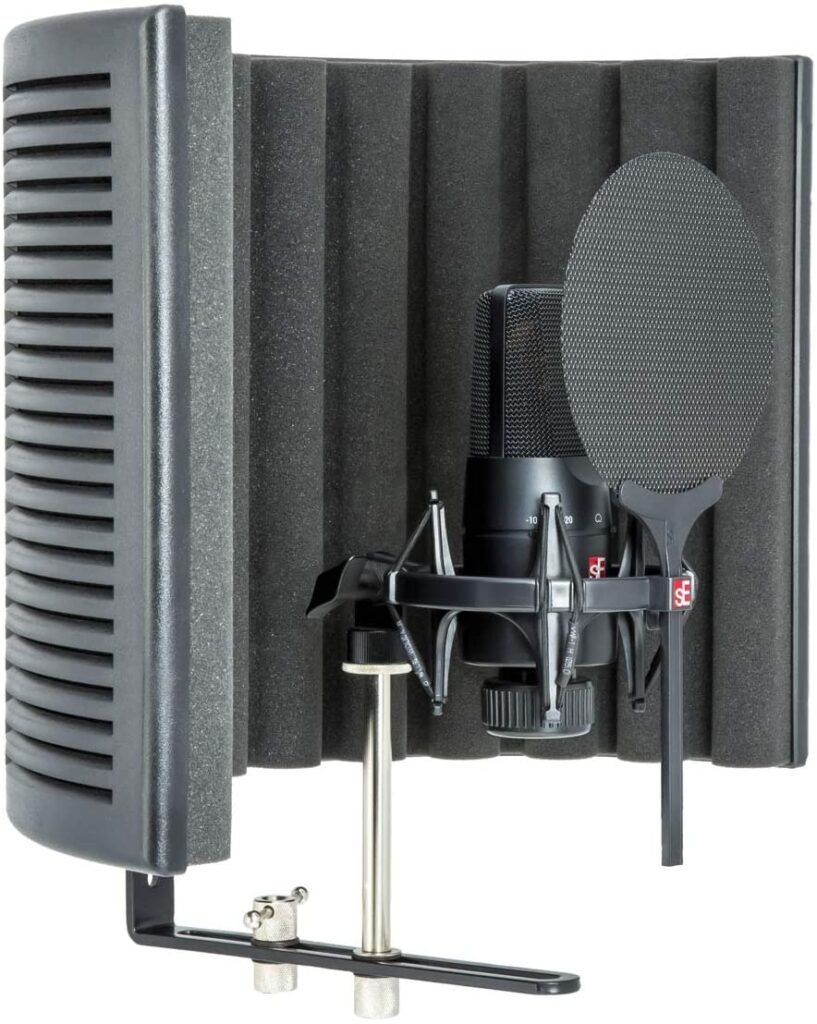 Next up we have a mic that is a lot affordable than the Sennheiser one and which will be available to more ASMR artists but also offers great sound quality and ASMR recording.
We're talking about the SE Electronics X1S, which is also a cardioid pattern mic with a handcrafted condenser that offers amazing pickup and background noise blockage.
But, let's see what else this ASMR mic can do.
Who is it best for?
If you're looking for a more affordable mic, then this one might be it as it only costs around 250$, and the specs it has really make it seem like it's a bargain.
Of course, you can't expect the sound quality you would get with the Sennheiser mic, but still, you will be able to create high-quality ASMR videos and reproduce and enhance noises your audience will appreciate.
Every part of this mic is constructed with care, and even the condenser is handcrafted. All of these little details make the X1S a viable option for both amateur and professional ASMR creators.
Key Features
As we already mentioned, one of the most prominent features of this mic is the handmade mic condenser which follows a gold-sputtered diaphragm capsule. On the head, you can find 2 low-cut filters and 2 attenuation pads which can be switched on and off.
Offering a low noise signal pickup with a frequency response of up to 20kHZ, this cardioid pattern mic has the ability to block most of the background interference.
The good thing is that this mic also comes with accessories such as a reflection filter that filters out the noise from your room or studio, and also a pop filter that isolates your mic from the vibrations that might occur during the recording. You also get a shock mount and a pair of XLR cables, so there are no batteries needed for the mic.
---
3. Rode K2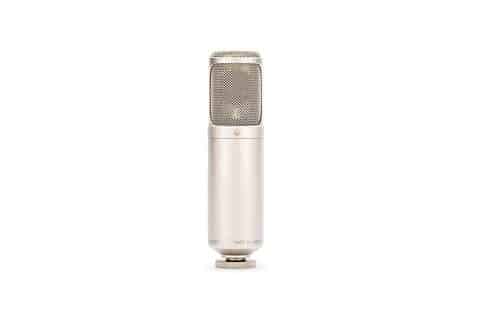 Next in line is the Rode K2 ASMR mic which is the first mic on the list that features a cardioid, figure 8. and an omnidirectional polar pattern setup that can be easily adjusted according to your needs.
The body of the mic is tube-shaped and the casing is made from metal meaning it's meant for long-term usage and other than being a good build quality microphone it also offers a great amount of power in terms of sound output and quality, and how can it not for 700$.
Let's see what the specs say for this world-class mic.
Who is it best for?
Again, we are entering the pool of pricey mics, and having that in mind, not many, not many ASMR artists who are just starting will be willing to pay 700$. However, ASMR artists who make a living out of creating ASMR videos will appreciate everything this mic offers.
As this mic can be adjusted to every polar pattern, you basically get 3 in 1 and you can always choose which pattern suits your way of making ASMR the most.
Having said all this, if you're looking for a powerful, yet practical mic for your ASMR content, then you might want to check the Rode K2.
Key Features
Of course, the first feature we need to talk about is the polar patterns. This mic has a cardioid, figure 8, and an omnidirectional pattern that can be changed on the power source box.
As you know, content creators prefer to use a cardioid microphone as it concentrated sound pickup from the front of the mic head, however, if you want to create an ear-to-ear experience, the figure 8 pattern will fully enhance your plosives and other sounds.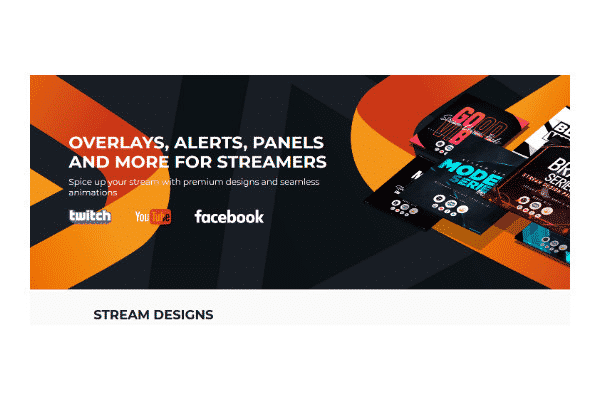 Next, the mic has a standard frequency response of 20 kHz max and also has excellent SPL with 162 dba, so in terms of power, you're looking at a top-tier mic for ASMR.
The body of the mic is tube-shaped making it great for directional sound recording, and it's also made fully out of metal giving it longevity and stability.
Overall, this mic is great for all ASMR and binaural recordings.
---
4. Shure SM7B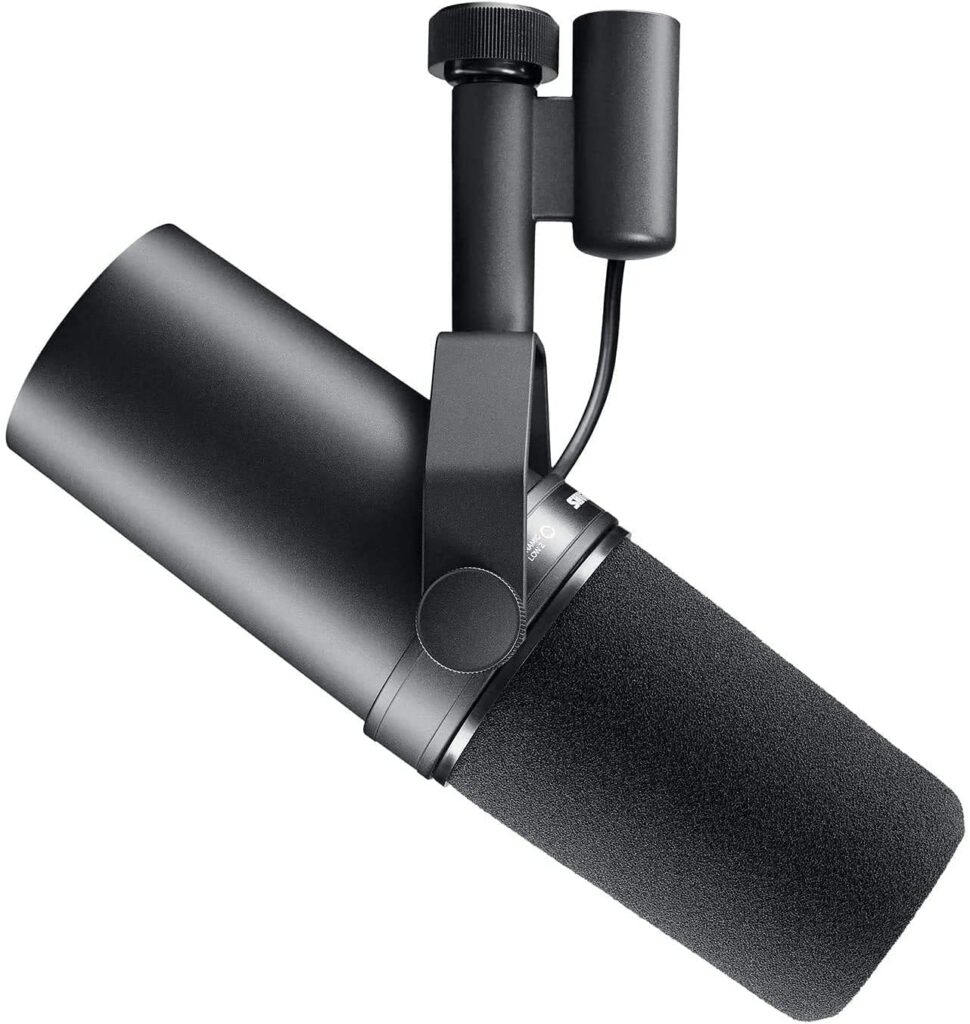 Now we're entering the medium price-range mics and the Shure SM7B is a good contender for the best mic for the ASMR title. This mic is used for everything from podcasting and streaming to recording ASMR and binaural sound.
With such diverse usage, you can already tell that it's a mic that sits between amateur and professional audio equipment. So let's get into the specs and key features before we say anything else.
Who is it best for?
As this is a mic sitting on the mid-price range, and because it's used by both musicians and content creators, you can already tell that it has a huge pool of potential customers who want to have a decent mic. For ASMR recording it's an excellent mic as it has a unidirectional pattern meaning it will block out most, if not all background noise.
It's also quite easy to set it up and doesn't use phantom power so for beginners it will be quite easy to use it by just connecting it to a PC.
So if you want a solid mic for your ASMR, then look no further.
Key Features
The first feature we want to talk about is the unidirectional cardioid polar pattern. This allows your voice and the ASMR sounds you create to be isolated from other sounds around you.
The signal-to-noise ratio in these kinds of microphones is excellent as there is no interference with the sound source. Other than that, the power of the mic is quite standard with a 20 kHz frequency response and a 162 dB SPL which still makes it quite powerful.
The only thing that makes this mic of lower quality, and with that also price, is the overall build of the mic as it's encased in a plastic shell, and it's also a dynamic type mic which not all ASMR creators are a fan of.
---
5. Zoom H4n Pro 4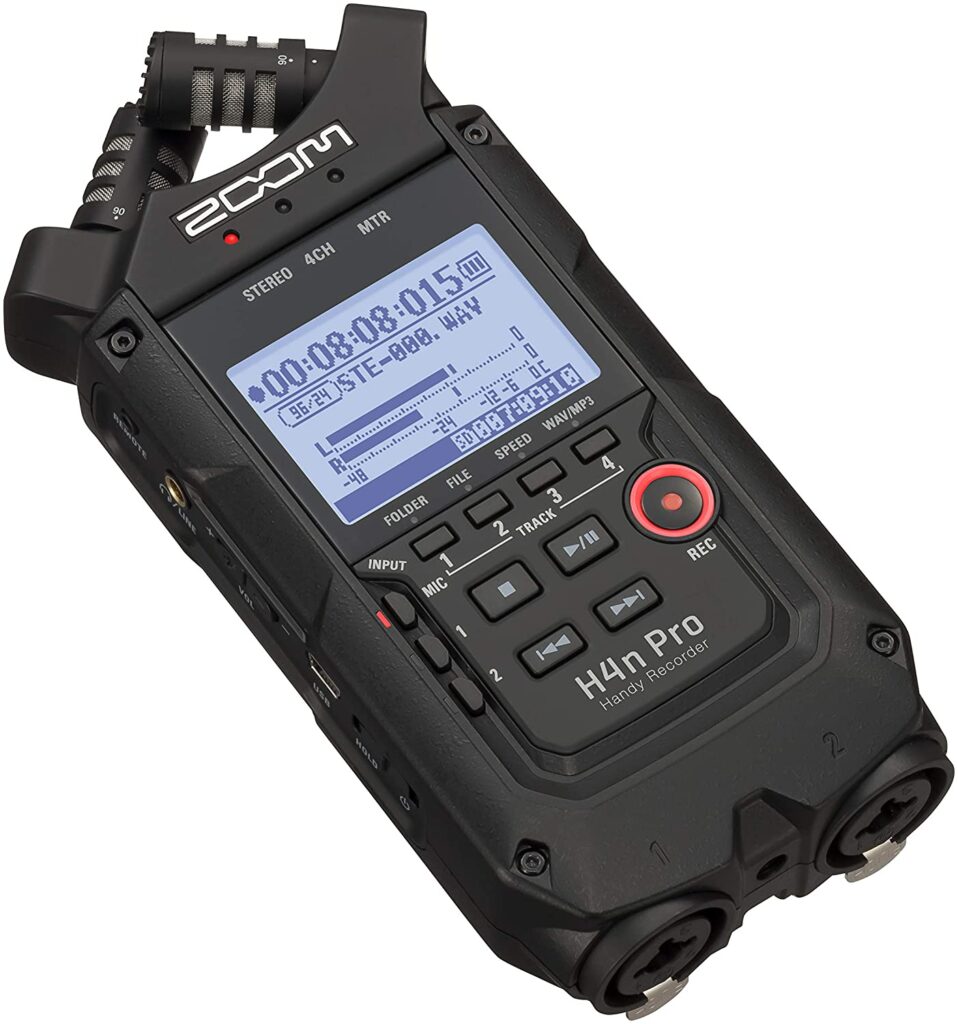 Next, we have a portable recorder which isn't specifically a mic, but you can still record your voice and ASMR sounds. The recorder is called the Zoom H4n Pro 4 and is mainly used by musicians and producers, but has somehow found its way in the hands of streamers and even ASMR artists.
The reason is that because it has 2 small microphones which pick up sound and enhance it thoroughly, you get crystal clear audio that ASMR creators want.
But let's try to find out more about this unusual device.
Who is it best for?
As this isn't a standard microphone, but rather a recording device, you can't really expect many ASMR artists to fully appreciate its potential. The reason why it's on the list is that it has 2 small mics that, when you can close and personal to them, enhance your voice to great extents.
Not many content creators will even know how to use it, but if you're experienced with using recording equipment and want great sound quality for your ASMR content, then you might want to consider getting this one.
What's great is that you can actually use this recording device to enhance the sound of your mic, so getting it as an accessory to your overall ASMR setup might be the way to go.
Key Features
This recording device has an X and a Y mic on the top which allow you to recreate the ear-to-ear ASMR experience. It also has 4 channels so it can come in handy when you want to play binaural beats simultaneously with your ASMR audio.
You do need a PC or Mac to connect the device using a USB cable and the device can record up to 32GB directly to your SD or SDHC card.
The good thing is that if you were to use it as an asset to your setup, you can connect your headset with the headphone jack on the side of the device so that way it gives you more control over the sound.
All in all, it's a solid choice for more experienced ASMR creators who need a bit more fine-tuning to be able to enhance their content for the human ear.
---
6. Blue Yeti USB Mic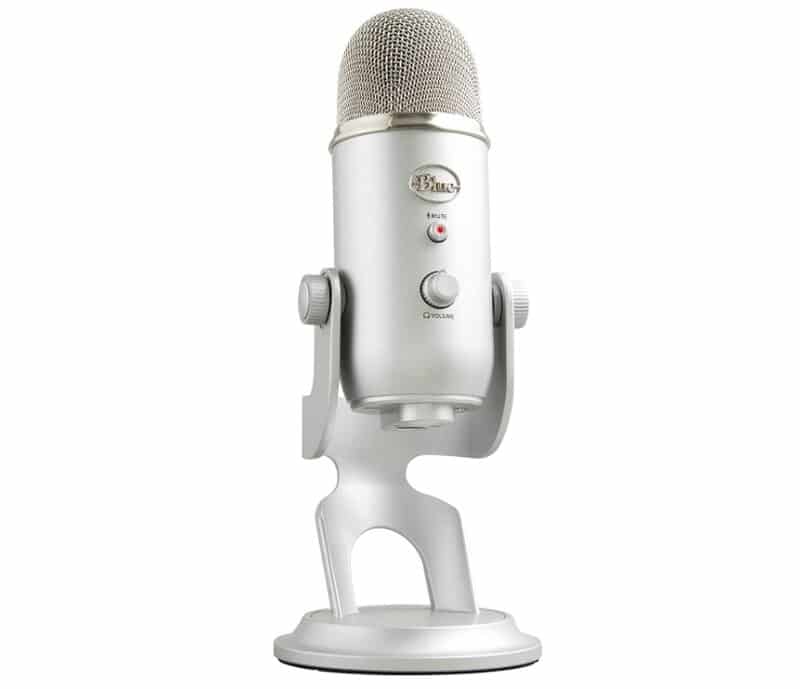 Next up is a mic from a brand we're all familiar with, especially in the ASMR community, and it's the Blue Yeti USB. Blue Yeti is notorious for making great quality microphones for the fraction of the price a studio mic would cost, and this mic is no exception.
It's a standard plug & plays mic for your PC or Mac that doesn't take up much room has excellent sound quality and you can choose your pickup pattern as it has 4 of them.
Let's just dive straight in and see what the Blue Yeti brings to the table.
Who is it best for?
Being a 130$ USB microphone, you can expect that a lot of people will want to grab it just for the price, but let not the price fool you into thinking that it's of a lower quality than other mics at a higher price range.
The only reason this mic is so cheap is that it's a USB mic, which might not have the best sound quality as of studio mics, but still, it packs a lot of power, and having 4 polar patterns makes it a viable option for any ASMR creator.
That being said, for the price, you really can't get a better mic, and if you're just starting with ASMR, you're going to enjoy using it until you decide to upgrade to something more professional.
Key Features
The first feature we want to highlight is the USB connectivity which makes it compatible with both Windows PC (Vista or higher) and Mac OS (10.4.11 or higher). Because it's plug-and-play, you don't need additional software to use the mic.
Everything you want to adjust on the mic is done via knobs on the body, and you can adjust the volume, gain, and also select the desired pattern.
The mic has a standard 20 kHz max frequency response, and not a lot of SPL, just 120 dB, but it still has a lot of power thanks to the 100 dB signal to noise ratio.
The body of the mic is constructed from plastic, and this condenser microphone actually has 3 condenser capsules so that you don't need a pop filter for background noise cancellation.
---
7. Rode NT1-A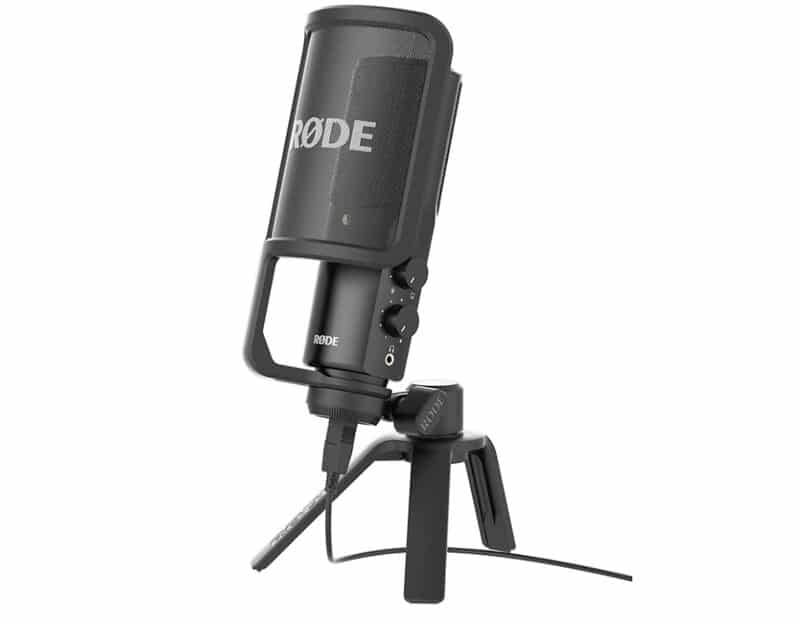 Up next we have another Rode microphone and this model is called the Rode NT1-A and it's a mid-ranged mic costing around 170$. It's a cardioid pattern mic with a great quality build and solid performance for the price.
This is definitely an entry-level mic that will be most suited for beginners in ASMR, but still, many components make it a good choice even for professional ASMR artists.
Apart from being a USB mic making it easy to plug into any PC or Mac, it also has some great specs that define Rode's audio equipment and to which extent the company is trying to bring every detail in the consumer's line of sight.
Who is it best for?
Because this is quite a cheaper Rode mic model than the Rode K2, you can't really expect that level of sound quality, however, what you can expect is to get a sturdy, good sounding USB connector mic that's easy to use and will last you a very long time.
That being said, people who are just starting with ASMR will be more drawn to this mic as they won't want to spend a lot of money on expensive audio equipment because they can't predict whether or not their ASMR career will take off or not.
All in all, for the price the Rode NT is a solid choice, and if you decide to get it you certainly won't be disappointed.
Key Features
This mic has a simple USB setup and it's a plug-and-play type of mic so it will work basically on any PC or Mac you plug it into. The mic has its own tripod, a windscreen for added noise blockage, and you can adjust the volume of the mic and your PC audio with knobs on the side.
It also has a headphone jack so you can plug in your headset to monitor the sound levels as you're recording your videos.
As far as power is concerned, the mic has a frequency response of 20 kHz maximum, a bit of a low SPL of 110 dB, and a signal-to-noise ratio of 82 dB.
The good thing is that the mic is made up of a hard plastic case making it a bit tougher than most plastic microphones, and it also is quite compact taking up minimal room on your setup.
---
8. Samson SAGOMIC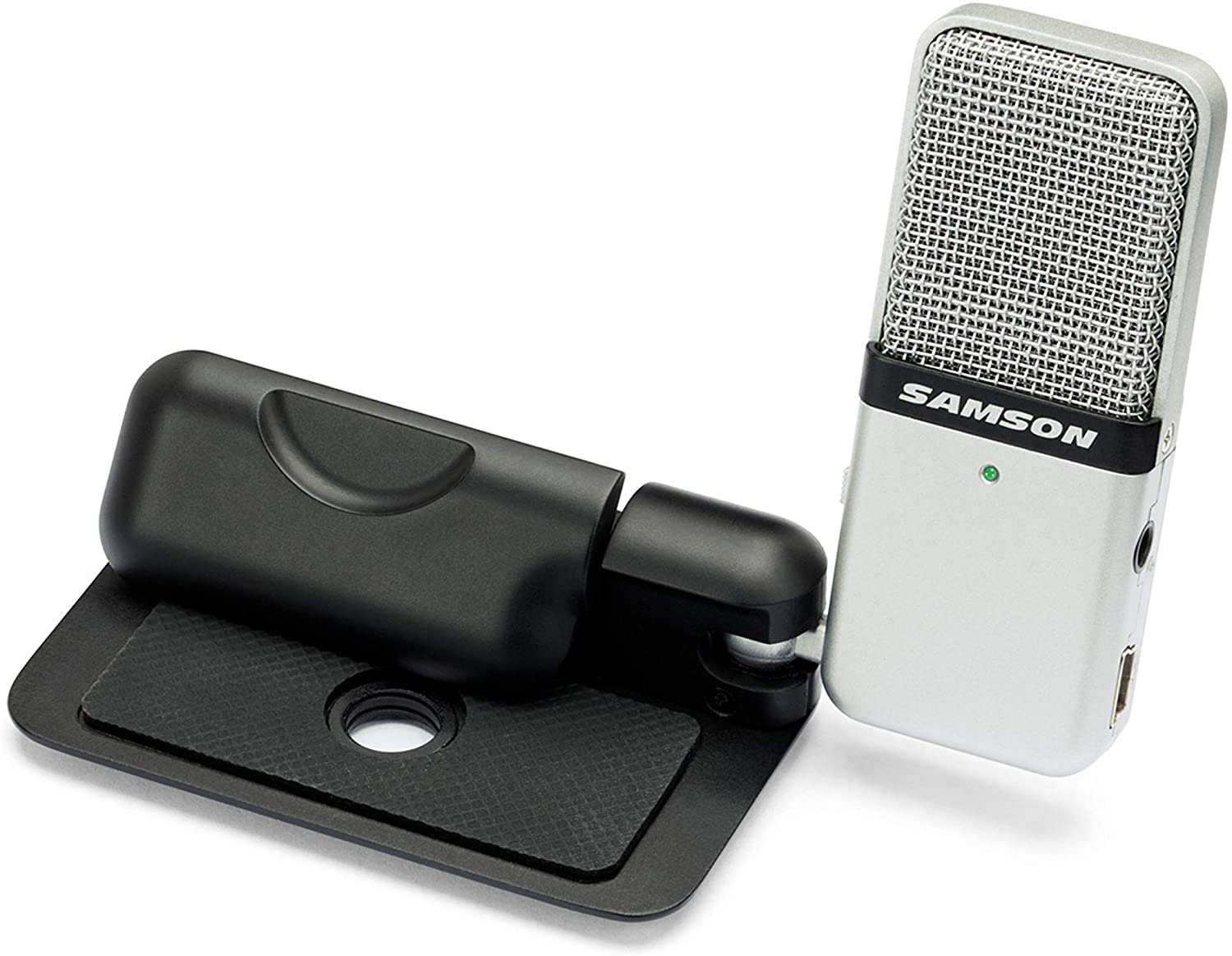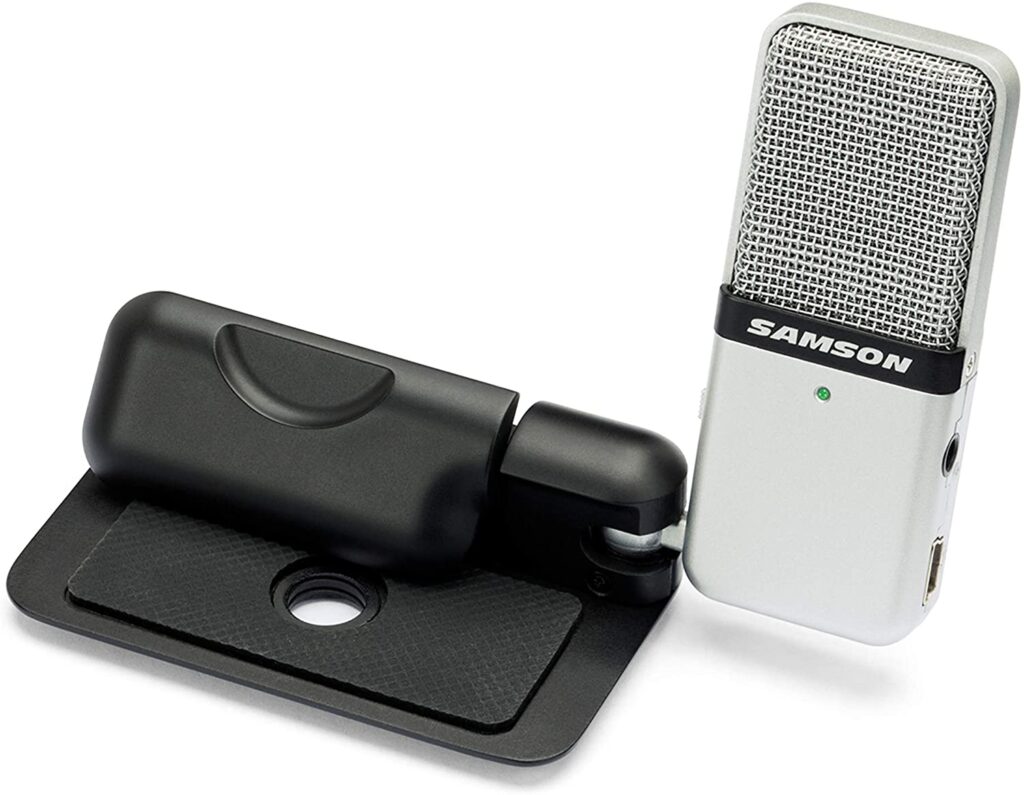 What if we told you that you can get a solid-sounding USB mic that you can fit inside your pocket for just around 40$? Don't believe us? Then take a look at the Samson SAGOMIC, a mini mic that can be attached and plugged into your laptop, PC, or iOS, and can record everything from podcasts to even binaural sounds.
Of course, this is more of an "on the go" type of mic than an actual studio quality one, but it's nice to have such an accessory if you do ASMR in nature or make such recordings where having a small mic comes in handy.
Who is it best for?
It's hard to say that this mic can replace any standard ASMR as it's way too small for you to talk in front of it and have every sound you make be amplified. However, it's a great mic to have on you while you're outdoors or are creating ASMR sounds as you can place the mic in places your regular mic can't fit.
Because there aren't a lot of people who will be willing to get this mic for just that purpose alone, you can simply add this mic to your setup as an accessory.
We have to be honest and say that for a mic its size, it is quite powerful.
Key Features
Of course, the first feature that we want to highlight is the USB connectivity which is quite nice to have as it's more of an on-the-go mic than an actually ASMR mic. The mic is also attached to a clip that you can place on any place you need the mic.
As far as power is concerned, this mic has a frequency response of max 20 kHz, 121 dB SPL which is quite high for a small mic, and it also has some decent sensitivity.
What's great is that the mic is both a cardioid and an omnidirectional pattern mic, making it quite versatile in that regard.
Overall, as an accessory, for 40$ it's a great accessory.
---
9. Blue Yeti Blackout
Another mic by Blue Yeti is the Blue Yeti Blackout USB mic which falls in the cheaper category of ASMR mics but is still a great choice for entry-level setups. As with the previous Blue Yeti model, this one as well has 4 polar patterns and a 3 capsule condenser so you can expect a lot of versatility and control.
So let's see what else this mic has to offer, apart from great sound quality and great price.
Who is it best for?
This mic is used in many professions such as podcasting, streaming, gaming, content creation, and so on, but while it's not a studio-quality mic, for the price of just 120$, you can't really have any complaints.
For beginners, this is the mic that will have the best value for money, while in the long run, it can still serve its purpose as a secondary mic because of the multi-pattern setup.
All in all, this mic is a great deal and you don't want to miss out on getting one.
Key Features
Apart from having 4 polar patterns (Omni, cardioid, figure 8, and bidirectional), the mic also has a USB port and a 3.5 headphone jack. So as far as connectivity is concerned you only need to plug it in via USB into your PC, laptop, Mac, tablet, or even phone, and you're set.
It has solid SPL – 120 dB, and the signal-to-noise ratio is around 100 dB so it has great pickup power. The standard 20 kHz frequency response gives it additional power, and the response doesn't change as you change from one pattern to another.
The mic itself is made from hard plastic, has its own stand and a built-in shock mount, and is also fairly lightweight and compact so it won't take a lot of space in your setup.
---
10. Audio-Technica ATR2500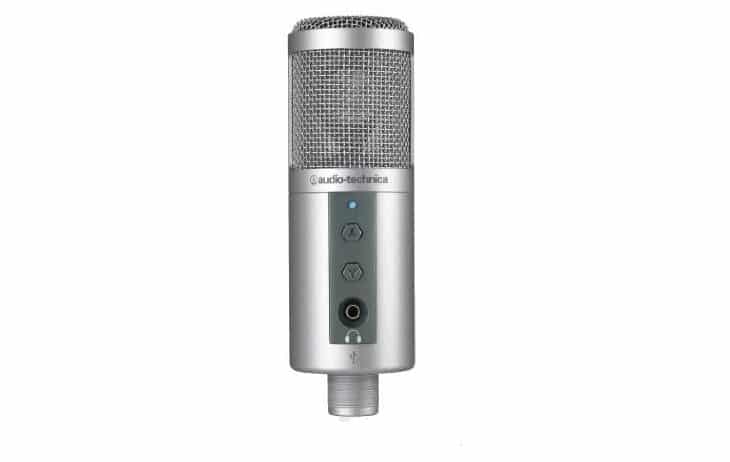 Next is a mic from Audio Technica, a brand that is known for great quality and versatile mics that are both durable and suitable for most recording purposes. The Audio Technica ATR2500 is no exception to this rule, and what this 200$ USB mic has those other mics on the list don't is an analog-to-digital converter that lets you control every aspect of the sound picked up.
But let's check out the specs and see what this mic is all about.
Who is it best for?
As with the Blue Yeti, this is a solid entry-level mic that has all the features required for making ASMR videos. It's also a USB-type mic so no external power is needed to operate so it makes it a lot easier to operate and to connect it than it would with a standard XLR cable mic.
Knowing this, there isn't a lot to say about the mic, except it's definitely worth the price.
Key Features
The ATR2500 is connected via USB, but it also has a headphone jack for more signal control. It has a bit lower frequency response than most ASMR mics with around 15 kHz maximum, and it has around 110 dB SPL.
The mic has an AD converter with a sample rate of 48 kHz and it also has designated volume buttons on the body for easier and quicker adjustment.
The whole mic is made from hard plastic and has a stand and a built-in shock mount, and it is also quite lightweight and compact.
---
11. Audio-Technica AT2050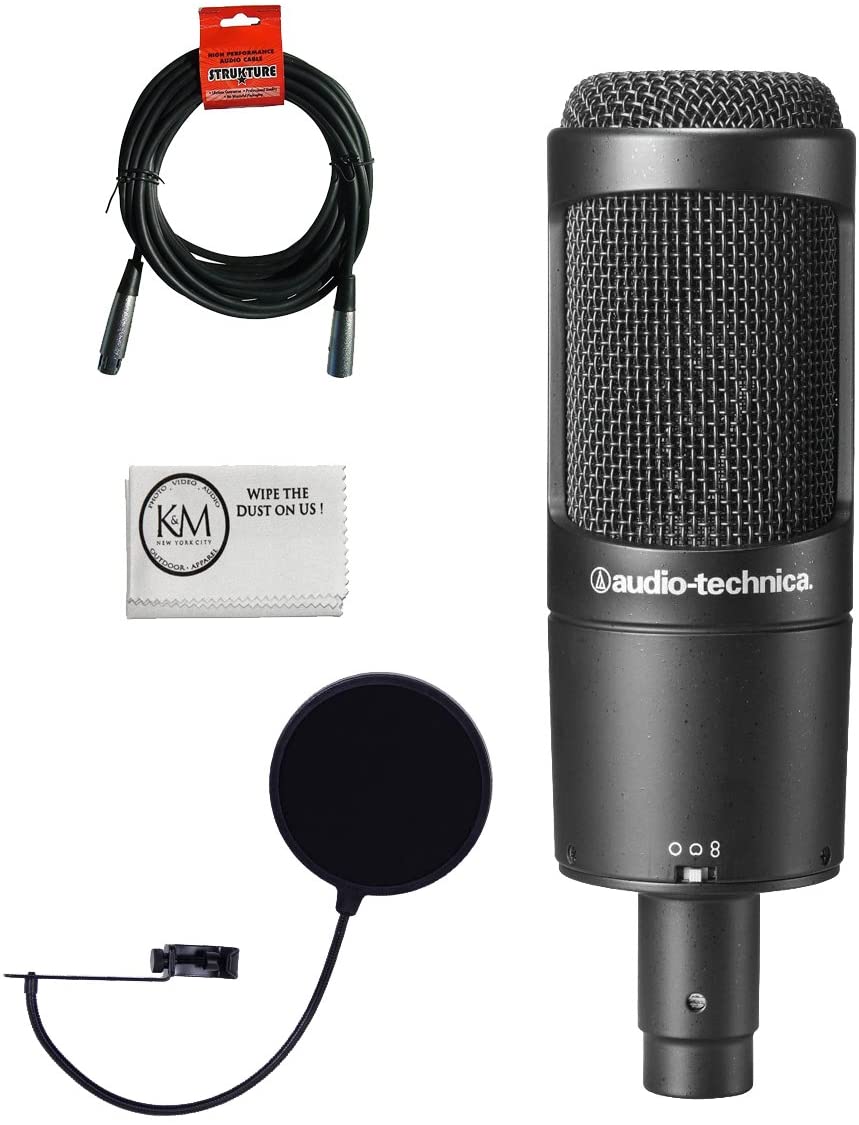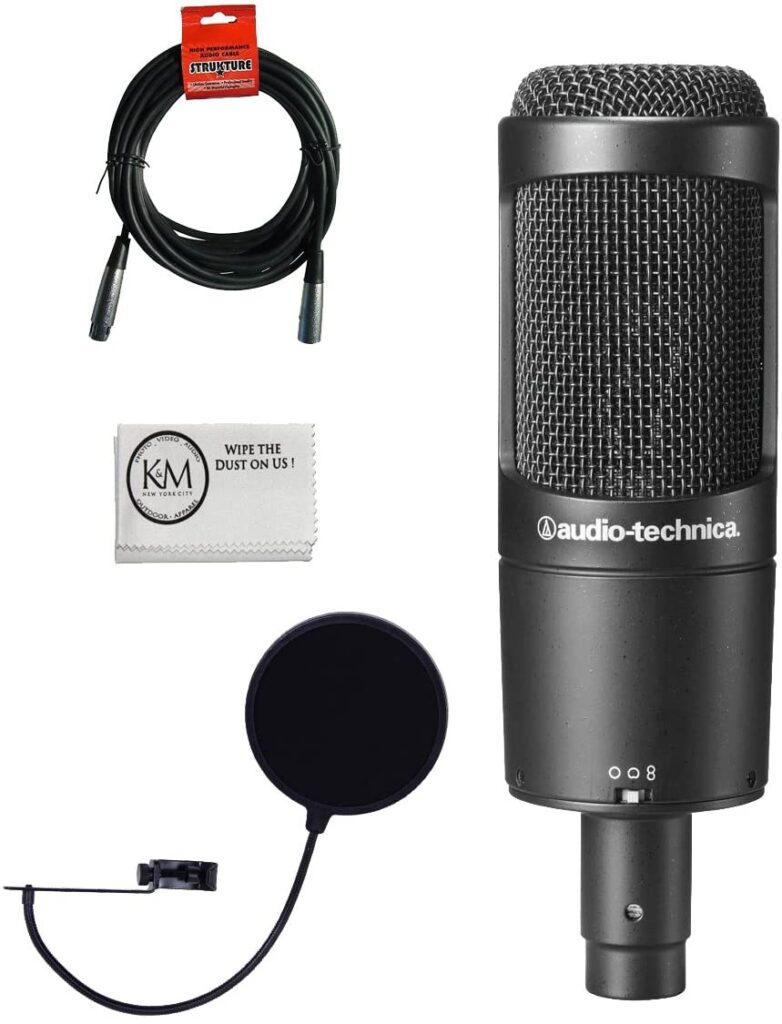 Yet another mic by Audio Technica on the list is the AT2050, which is a totally different type of mic than the previous model as it's powered by an XLR cable, has multiple polar patterns, and even comes with some cool accessories.
This mic is surely going to attract both beginners and professionals as the sound quality is just amazing, and for the price of around 200$, you get your money's worth.
Who is it best for?
As this is a mid-ranged mic, you can expect that it can go hand-in-hand with other mics in this price-point, so this means that if you're a fan of Audio Technica, you'll rather buy this mic than the Shure SM7B, or the Blue Yeti.
This all comes down to what you're looking for, and if you want power and versatility, then this mic will surely be your best friend when recording ASMR.
Key Features
The best feature of this mic is definitely the polar pattern setup as you can choose from 3 patterns – cardioid, omnidirectional, a figure of 8. And all of these patterns are ideal for ASMR so you can easily switch between by a switch on the bottom of the mic.
What's great is that you get a 132 dB SPL mic with -42 dB sensitivity for a fraction of the price mics of these specs cost. You also get accessories such as a pop filter, a microfiber cloth, and an XLR cable.
The body of the mic has a good, sturdy design made from durable plastic and is of medium size so it doesn't get in the way too much when you start recording.
---
12. Tascam DR-40X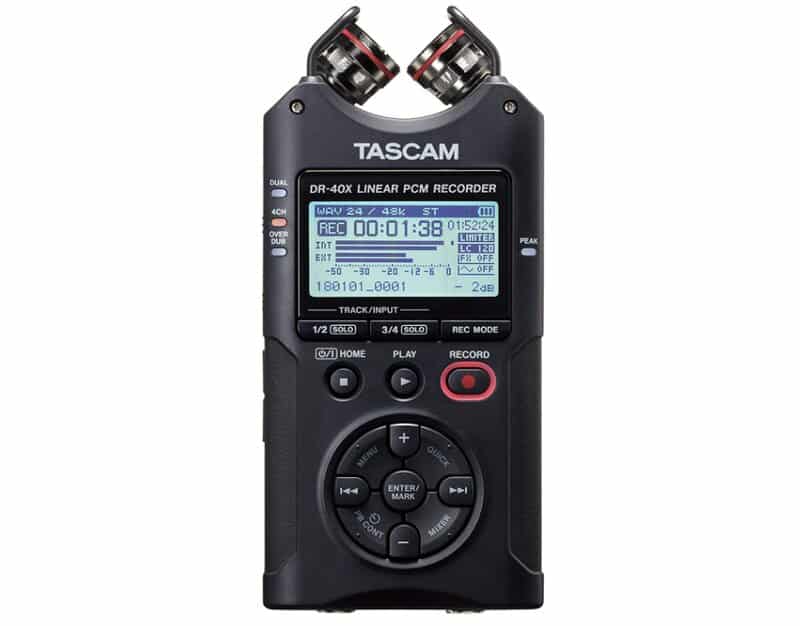 Yet another audio recorder on the list is the Tascam DR-40X, and if we've learned anything from our previous audio recorded on this review is that audio recorders can't really replace normal mics, however, this recorder is quite powerful.
What's great is that it's both a USB and an XLR recorder, so plugging it in is a piece of cake, and it also offers more control over your voice and sounds than most microphones.
So let's see what else this nonconventional mic can do.
Who is it best for?
As we already said, the ASMR market isn't really full of audio recorders as they aren't something most ASMR artists are fond of using. However, this recorder costs around 230$ and it has features that surpass most mics in this price range.
The reason being is that instead of having to use software to record multiple sounds, you can do all that with this recorded using the right channels at the right time.
That's why this is more of an accessory piece than a real mic for your setup, but it's still quite handy to have one.
Key Features
The mic is primarily connected via an XLR cable, but you can also connect it with a USB cable as well. What's great is that you have built-in preamps that allow you to mix and master the sound quality right as you record, which normal mics aren't capable of without the use of the software.
The 2 small mics are connected either in an X/Y or A-B pattern, so it makes it quite easy to record ear-to-ear ASMR, and also with the 125 dB SPL, the mics are capable of picking up a decent amount of whispering sounds.
You can also directly record the sound on an SD or SDHC card with up to 128GB of storage, so it means that in theory you can even plug this recorder into your phone and create ASMR videos on the go without a PC.
---
13. Audio-Technica AT875R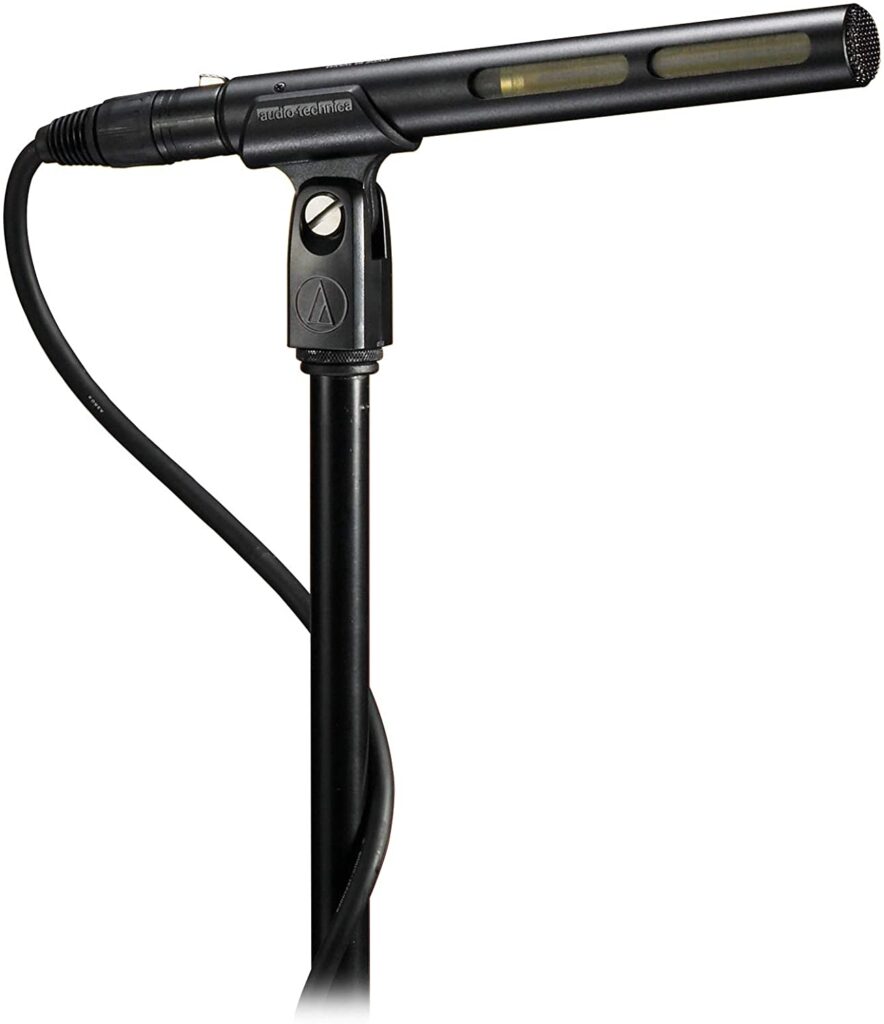 The third and final Audio Technica mic on the list is the AT875R, which is a great choice for most shotgun mic lovers as it's not only made with the best quality, but it also has premium sound.
As far as recording ASMR on this mic is concerned, it's a solid choice as the mic is capable of picking up the slightest of sounds and it also has an unusual polar pattern which some ASMR artists like to play around with.
So let's check out the specs and get to it.
Who is it best for?
First of all, these types of mics are primarily used by cameramen because they have such a long-range audio pickup, but that's exactly why some ASMR artists like using them.
To make a long story short, with this mic you can record from a distance so you can perhaps make ASMR with gradient stimulations and so on.
So if you're someone who prefers shotgun mics over dynamic mics, this is a solid pick nonetheless.
Key Features
As this is more of a camera mic, you can expect that it has an excellent signal-to-noise ratio of around 74 dB. The mic also has a gradient polar pattern meaning the sound is picked up from one direction and then slowly diversified throughout.
The mic also has decent SPL with 127 dB and has a maximum frequency response of 20 kHz max. What's great is that you can attach this mic directly to your camera setup with a clip, or use a mic stand.
The mic is connected by an XLR cable and operates on phantom power.
---
14. HyperX QuadCast
This mic is for all the gamers who like to create ASMR as well, as this mic is primarily a gaming one. The HyperX QuadCast is a top-of-the-line USB mic that offers great stability and voice recording.
This mic is also suitable for PS, PC, MAC, and other platforms so the versatility in terms of connectivity and usage is quite outstanding.
Let's jump straight in.
Who is it best for?
As you can already tell, because it's a gaming mic, most gamers are going to want it. However, because it has all the specs required to make good quality ASMR recordings, ASMR artists are going to want to have it as well.
That being said, if you're a gamer/ASMR artist, you wouldn't want to miss the opportunity to get your hands on this mic.
Key Features
This mic has a significantly high signal-to-noise ratio of 90 dB, meaning you can really play around with the depth of the noise pickup. It also has a standard frequency response of 20 kHz and a built-in pop filter so you can expect to have crystal clear sound quality.
You have 4 polar responses on the mic – stereo, omnidirectional, cardioid, and bidirectional, and you can switch from one to another, by simply turning a knob on the front of the mic body.
As far as connectivity is concerned, you have a few options. You can plug it in using a USB, but you can also connect to any platform using the QuadCast program.
The whole mic is made from sturdy plastic, has a built-in anti-vibration shock mount, and has its own stand.
---
15. LyxPro SDPC-2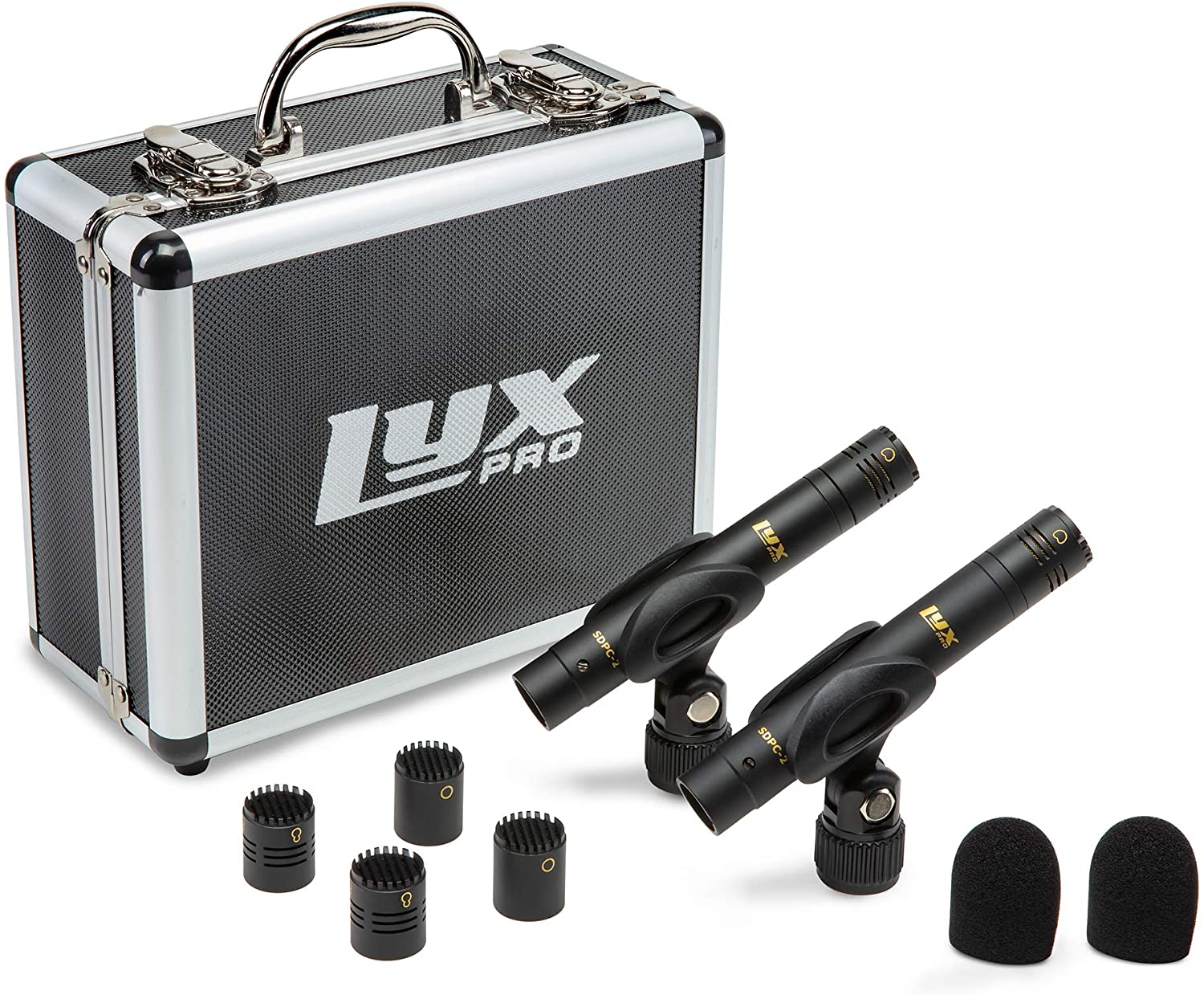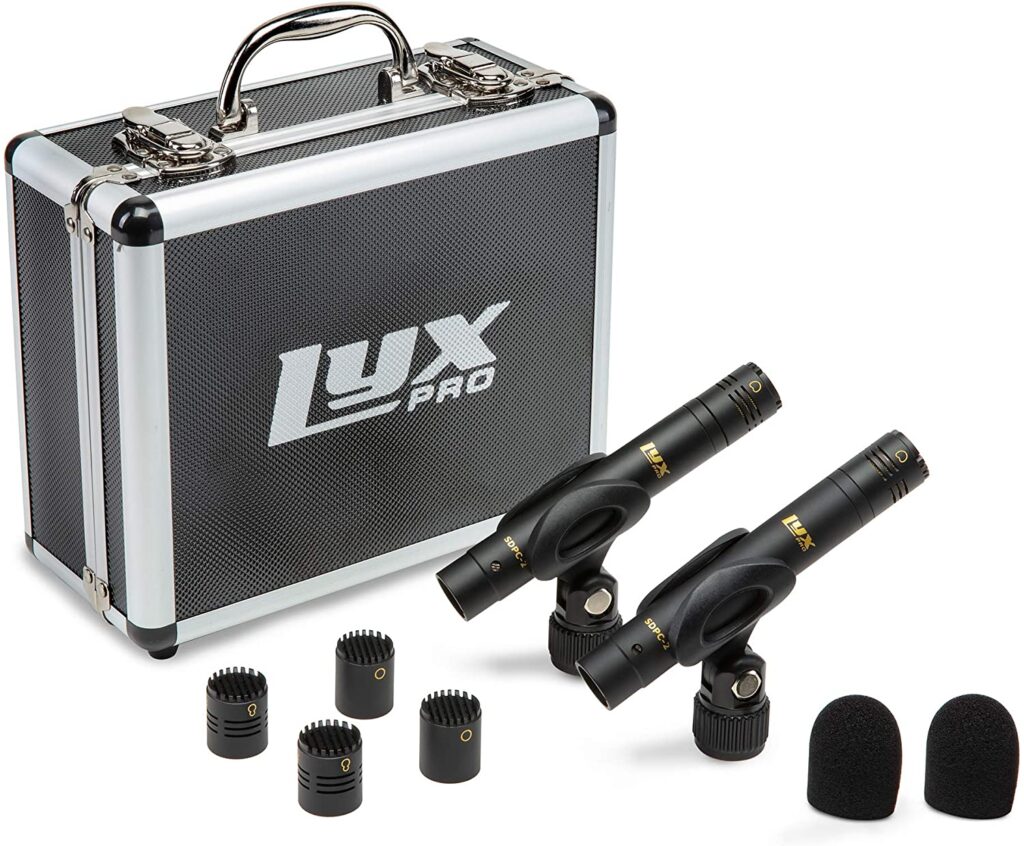 Last but not least we have the LyxPro SDPC-2 mic which actually comes in a bundle of two separate mics. The whole set costs only 100$ and for this price, you get two solid mics with 3 polar patterns and decent sound quality.
Let's not waste time and see what these mics are all about.
Who is it best for?
This set is a great alternative to 3Dio mics as it's way cheaper and also easier for beginners to use as you don't need any special adapter, just a normal XLR cable. Because having 2 mics is quite handy for ASMR artists, you can expect that a lot of beginners will like to have this set.
For 100$ you really can't go wrong as both mics are of good quality build and you also get a lot of accessories which we'll talk about shortly.
Key Features
These two mics are pencil-shaped, which is basically a smaller version of the shotgun mic, which is good for up-close whispering and other ASMR stimulants. The mics have 3 polar patterns which are changed by placing a cap over the mic head, and these caps are also included in the bundle.
They aren't the most powerful of mics, as they only have a frequency response of 18 kHz max, however, they have good sensitivity and signal-to-noise ratio so you will be able to pick up a decent amount of sound.
In the bundle, you also get a shock mount clip that can rotate in each direction and you also get 4 polar pattern caps and a metal suitcase for storage.
---
Things to Consider When Buying an ASMR Microphone
As ASMR mics aren't a cheap investment, and you really can't go into creating ASMR videos without having a decent mic, you need to know a bit more about what kind of mics you want to get and which ones to avoid.
That's why we've compiled a few things you should consider when buying an ASMR mic so you get the best quality mic for your hard-earned money.
1. Polar Pattern
With different types of microphones come different polar patterns, and these patterns have a different implementation, especially for ASMR. That being said, we're going to go through most of the patterns so you have a rough idea of how they work and which one suits your style the most.
2. Type of Mic
The type of mic is also important because different shaped mics serve different purposes. You should aim at getting either a 3Dio, 3Dio fs, dynamic, or a shotgun mic. Most mics on the market are off these dimensions and types so it's quite easy to get them in various price ranges.
To make a long story short, 3Dio mics are the best for ear-to-ear ASMR, it's also a binaural microphone so you can record binaural beats, shotgun mics for whispering, and dynamic mics for pretty much all ASMR production as long as you have more than one polar pattern.
As long as you have some basic knowledge of how each of these mic types works, you can't really make a mistake, just as long as you don't get a low-quality microphone.
3. Price range
As you can see from our review, all of these mics fall in a different category in terms of price, and it's not only crucial that you stay within your budget but also to get your money's worth. Don't try to spend a lot of money on expensive ASMR mics as you really can't tell from the start that you'll make enough money to cover the expenses of your ASMR setup.
That's why you need to invest your money in an entry-level mic so that you can upgrade later. Also by going cheap in the beginning, you can test out which type of mic suits you the best so you don't have to waste more money than you actually have to.
Related: Best XLR Microphone for Streaming
Frequently Asked Questions
1. Is Blue Yeti good for ASMR?
When we talk about an autonomous sensory meridian response, or for short ASMR, any brand is good if the mic has certain specs that allow ASMR artists to make stimulations. Blue Yeti is a good mic brand as most of its mics are made to have crystal clear speech.
2. Do you need a special mic for ASMR?
Even though there are special mics specifically for ASMR on the market, such as 3Dio, you can still create ASMR content with a good sound quality mic as long as it has a good pickup and sensitivity.
Headset and PC mics won't cut it as they are just too small and not powerful enough to pick up every sound.
3. Is the Rode mic good for ASMR?
Rode is a great brand for ASMR as it has both entry-level and professional mics. You can't really go wrong with getting one as long as you get the required specs.
Conclusion
After reviewing all of these mics, we have to say that the best mic for ASMR is certainly the Rode K2 as it's not only the most versatile one in terms of usage, but the pristine build quality and the professional sound quality you get with it is just without contention.
We hope this review was helpful for you in any way, and if you have some comments or suggestions, please leave your feedback in the comment section below.
Related: Best Budget Microphone for Streaming