Every streamer wants to make sure he is provided with a perfect sound and that he is able to follow the discourse of the game without any problems.
Audio Technica headphones are known to provide you with high-quality sound and amazing build quality that will make them last for years.
Even though there are hundreds of different headphones on the market these days, their products seem to stand out still and provide users with the best experience and sound quality.
They are highly enduring, and they seem to be the perfect fit for both regular people who listen to the music while commuting to work, but also for professional streamers and gamers.
For that reason, I have decided to write the Audio Technica ATH M50 review and show why these headphones are one of the most popular headphones on the market and seem to have a large number of users.
Post 5 of 9 in the Headphones, Headsets, and Earbuds
Audio Technica ATH M50 Review
Features, Software, Audience, and Price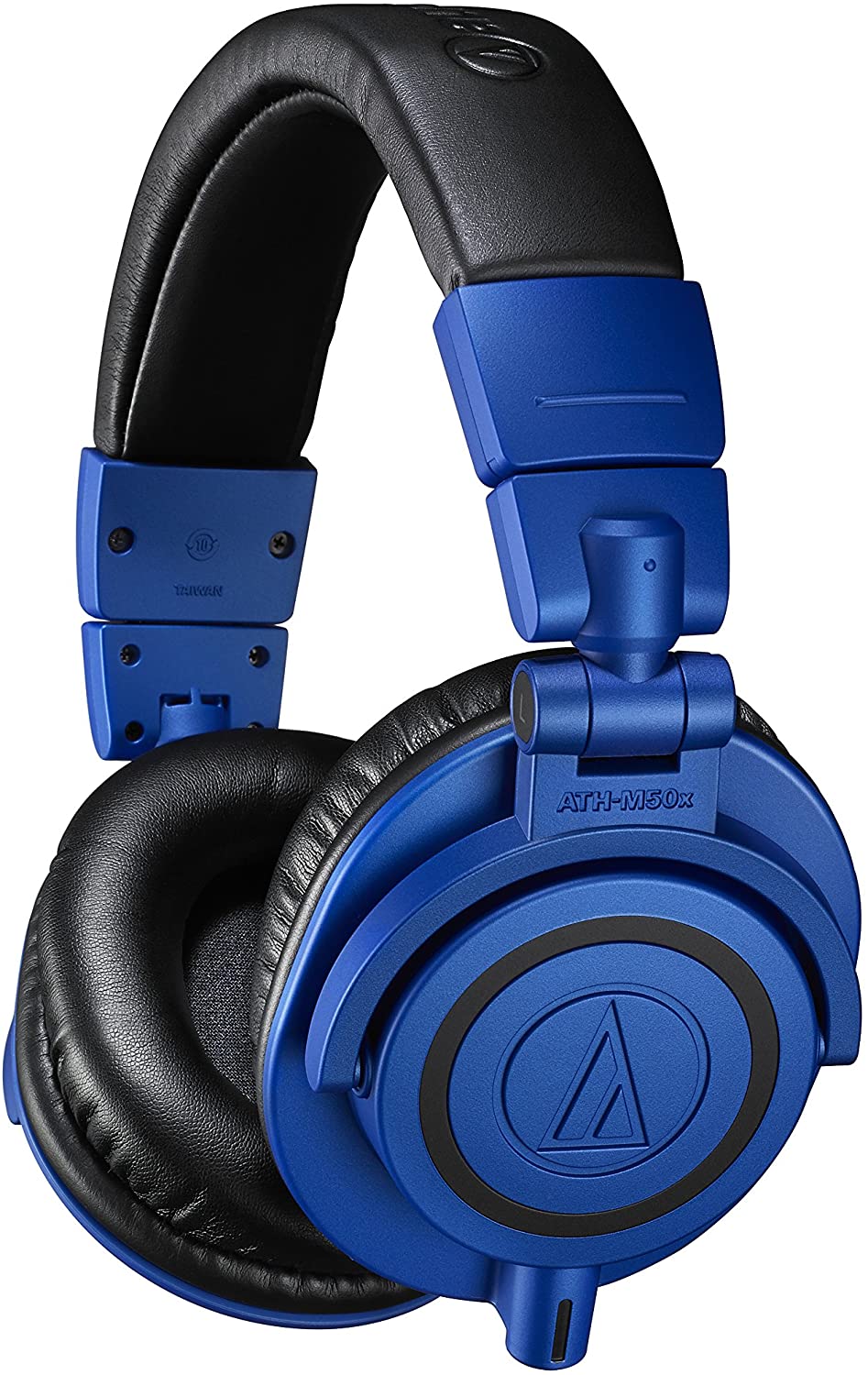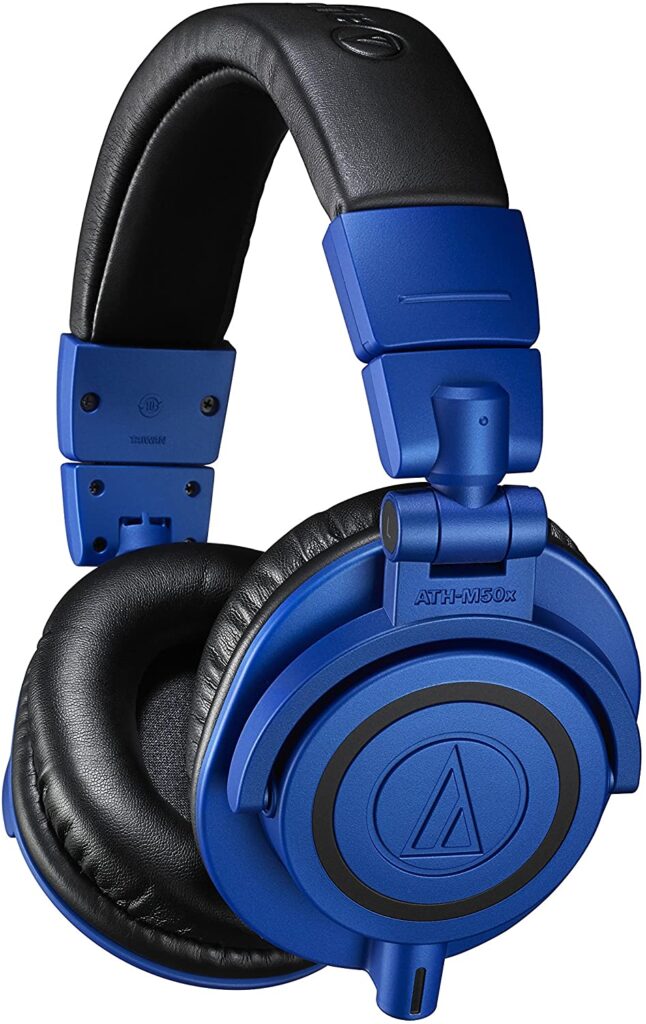 The Audio Technica ATH M50 headphones are one of the best headphones you can find on the market, and both regular people and professional streamers and gamers opt for this pair.
Even though they are not studio headphones, they will ensure you with great audio quality and provide perfect noise isolation, which is something you can't find in all headphones out here.
As you probably know, Audio Technica is well-known for its amazing headphones, and the ATH series seems to be one of the most popular and successful ones.
However, this specific pair of headphones have managed to become way more popular than other headphones, and many people opt for them when they are looking for good headphones.
They are also a great option for people who are just getting into audio production and don't have too much money to spend on headphones, so they are very popular in this community.
If you are looking for better sound quality but don't want to splurge on a luxurious pair of headphones, I believe this is the best choice on the market, and even though Audio Technica has a plethora of other headphones, these seem to be the best and most useful ones.
Most streamers are very confused about choosing the right pair of headphones, and they often think that those that are the most expensive are also the best ones, which is usually not the case.
For that reason, we have decided to present you with the Audio Technica ATH M50 headphones that will significantly improve your performance, provide you with passive isolation and great sound for a reasonable amount of money.
Software Installation
To start using any of the Audio Technica products, you will have to install their special Wireless Manager software.
This software is available both for Microsoft and iOS devices, and it allows users to install their Audio Technica devices to the computer and gain complete control over them.
You can choose how the headphones sound will be, whether there will be a bass response or a boosted bass which are great options.
Of course, you can also gain volume control and choose the right settings for your needs when you are engaging in long listening sessions or streams.
The software installation process is pretty simple because all you will need to do is download the software from the official Audio Technia website, install it to your device, and then connect each of your devices to the computer.
This software will automatically recognize all the devices you have connected to your computer, and it will know exactly what type of settings you need.
If you have several Audio Technica devices, this will definitely make everything a lot easier for you because you will have access to everything, and you will be able to manage them accordingly.
You also don't need any special key or password in order to download the software; everything can be done with a single click.
They can also get easily connected to your Android or iOS mobile phone, and you won't even need to download the app; connect them with the cable or set up a Bluetooth connection.
Key Features
1. Collapsible design
The Audio Technica ATH M x headphones are definitely one of the most portable and convenient headphones on the market, and their design makes them an amazing option.
They can fold easily, and they can be kept over the ear without for ears, and you won't feel uncomfortable because they are made from a very soft and smooth material.
These closed-back headphones have cushion ear cups that will provide you with maximum comfort, and the detachable cable will allow you to position yourself the way that is the most comfortable for you.
The swiveling ear cups will allow you to move them however you want without the fear of breaking the head seal, and they will also save you a lot of space in your bag.
Unfortunately, people tend to get very hot underneath these headphones because these cushions and the leather don't allow the skin to breathe well, so keep this in mind if you plan on using them in an environment that is a bit hotter.
However, I believe they failed at making the design, and we could really use a better head seal, but it is too late to elaborate on that now.
On the other hand, these are not open-back headphones, so you will for sure have a better overall feel while using them, and I believe that is the best thing in its design.
It also comes with a coiled cable, and that makes the headphones and the usually straight cable a lot easier to move around; at least, it turned out to be that way in my experience.
Since they are wireless, you can also choose to detach the cable completely, which can be a great option, too, especially when using them on the go.
The headband is also completely adjustable, so you can rest assured that you will be provided with maximum comfort and great sound at the same time.
You can also choose whether you want a white, black or silver pair, so they are very versatile when it comes to colors too.
2. Enduring material
Even though they are extremely comfortable, these headphones are made of pretty decent materials that make them very enduring.
You can easily move them, but under the faux leather, there is steel, and they definitely won't be able to break easily, even if you sit on them.
Audio Technica products, in general, are known for their endurance, so this comes as no surprise, and you can be 100% sure this pair of headphones will last you for years.
They come with a removable cable that is also pretty enduring, so you don't have to be extremely careful with it, and you don't have to worry about breaking it all the time.
3. Well-balanced sound
When using Audio Technica products, you can be sure you will have a great pair of headphones that will be as good as those that are made for studio use. Especially when it comes to the top-tier sound quality.
Its open sounding is great for daily use but also professional use because you navigate between low frequencies and low bass perfectly, but also tune in to some hi-fi from time to time.
Users can also choose whether they want to hear the sound with one or two headphones, but also create more bass or make a slight emphasis on the faded sound.
You can also choose heavy bass when listening to popular music, and your experience will be even more enjoyable.
The powerful bass will really take you to another dimension, and certain songs will sound like they were just made for this pair of headphones.
This is also why so many people who work in audio mixing and production use them, and the software makes it even easier for them to navigate between low and high frequencies.
In my perspective, the best thing about it is its sound stage because if it didn't have it, you certainly wouldn't be able to get a high-quality sound like this.
Even though it wouldn't hurt if there were more boosted bass, my experience has shown me that it is probably better this way.
However, many people complain that they have never been able to get to the deep bass or et that perfect sound they wanted, which is pretty much normal for headphones like this.
4. Special Audio Technica software
As we have already mentioned, Audio Technica has unique software that will provide you with complete control over your device.
You can feel free to navigate through it and explore all the options and features Audio Technica offers to its users.
It also offers you to sync your microphone and headphones, for example, which can also be a great feature for our fellow gamers and streamers.
This is also a great feature for all people who are interested in audio mixing because they will really get to hear all the variations of one specific sound or melody.
Target Audience
Even though most Audio Technica products are made for professional gamers and streamers, these can be a great option for regular daily use.
If you are a college student or just a simple commuter who spends an hour or two in public transport every single day, then these headphones will be the best option for listening to music, audiobooks, or podcasts during your ride.
They are doing a great job in noise isolation, and even the natural classic music will sound great with them, no matter how noisy your environment may be.
What makes them great headphones for daily use is also the fact that they can easily be folded, and they fit in basically every single bag or backpack.
On the other hand, a large number of streamers and gamers are using this pair of headphones too because the sound they get with them is amazing, even when they are listening to the high volumes.
Its frequency response is pretty accurate, so many people working in audio production use it too, and its headphone jack is also amazing.
It will also allow you to do audio mixing and sound reproduction without any problems, so sound engineers love them.
Even though they may not be the greatest headphones in the audio world, they are really of amazing quality, and everything will sound good with them.
The headphones are definitely in the mid-range when it to comes to price, so I believe most people can afford a pair of these, and they really are a great deal.
Overall, Audio Technica has products for different audiences, but I believe these headphones are one of the rare devices that can really be a good choice for everyone.
Price
These Audio Technica headphones are priced somewhere between 170 and 200 dollars, depending on whether you buy them directly or through an online retailer like Amazon.
In comparison to most other, more popular headphones, they are a lot more affordable, and they are definitely able to provide people with amazing sound.
As you can see, they are almost half the price of JBL or Beats headphones, and they have similar specifications and qualities.
For that reason, I really see no point in spending 400 or 500 dollars on a pair of headphones, especially because they will give you the same results, and they will definitely last for the same period of time as these.
This goes mostly for gamers and people who work in audio production, but if you are someone who uses headphones just for casual listening to the music or podcasts, then you definitely shouldn't splurge more than 200 dollars on them.
Since they come with amazing software, you will also get access to a variety of features and possibilities, so I really believe they are worth the price, and they are definitely an investment piece.
In case you are debating whether you want to get these headphones or invest more money and get more popular, JBL or Beats one, I would say it's not worth it.
Rather save money and purchase another Audio Technica high-quality product for that amount of money.
Frequently Asked Questions
Is Audio Technica better than Bose?
There is an ongoing debate about which one of these two is better – Audio Technica or Bose? However, if you have ever used their devices, you have probably realized that there is not too much difference between them and that the sound quality is almost the same.
Audio Technica devices tend to be of slightly better quality, and they are usually the choice of professional streamers, gamers, and podcasters that want to make sure their sound is perfect. Their design is a lot better, and overall, they are more enduring than regular Bose headphones you will find in any store.
Is the Audio-Technica ATH-M50x worth it?
Yes, Audio-Technica ATH-M50x is 100% worth it because they will work perfectly with any device, and they are a perfect choice whether you use them for professional gaming and podcasting, or leisure.
Their design is also pretty amazing, and they can fit into every bag, which makes them a great investment for people who use them daily while running, training, or commuting.
They are also wireless and a lot more affordable than most headphones with similar features and specs, so I would really suggest choosing them over any of those extra expensive pairs at any time.
Is Audio Technica still good?
Audio Technica is definitely still a good company, and you can be sure that you are investing in the right thing when you are buying one of their devices. All of them also come with a warranty, and you can be sure you will get good use out of them.
They also follow the latest trends in technology and have a great sound card, so they are definitely worth it, even though they don't look as expensive and exclusive as most other brands.
Which is better, JBL or Audio Technica?
In general, JBL headphones are built from a material that is a lot tougher and more enduring, and they really follow the latest tech products with every single product.
However, if you are not looking for anything extremely professional but rather for a regular pair of quality headphones, I would always go with a pair of Audio Technica headphones.
Conclusion
These Audio Technica headphones are really of amazing quality, and they are definitely one of their best products.
They are suitable both for daily use and professional use so that they can be a great choice for casual listening to music, but also audio production.
In comparison to most other headphones on the market, they really come at a reasonable price, and they will last you for a long period of time, so they are definitely worth the purchase.
Their design is also very flexible, and they can fit into any bag or backpack, making them the perfect choice for people who are always on the go.
If you are looking for a multi-purpose pair of headphones or just a high-quality pair that will help you start your production or streaming journey, this is definitely the right choice, and you will get a lot of use out of them.
Since they come at a reasonable price, I really recommend investing in a pair of these and forgetting about those crazy expensive brands because their headphones will do a similar job for twice as money.
Related: Best Headset for Streaming – Top 9 Products and Reviews
Join our Discord Group. Ask questions, team up with fellow streamers, share memes, and more!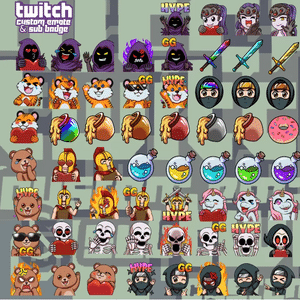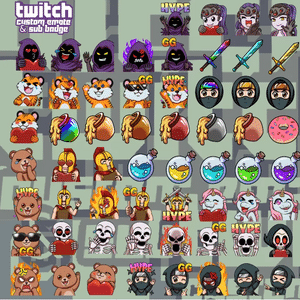 Claim for FREE:
FREE Emote PACKS
A book on growing your audience