When looking for the best cardioid condenser microphone,  throwing a couple of glances at the famous competition between the Audio Technica AT2020 vs Audio Technica AT2035 is unavoidable.
This comes as no surprise, as the company behind these famous mics is famous for outfitting the market with many microphones in the high-tier production range at favorable prices.
 It is the go-to choice to pick up both home studio and professional equipment, combining performance and value into an affordable range of products.
Audio Technica is AT2020 is a state-of-the-art 20 dB  SPL microphone that replicates sound like no other. Yet, the Audio Technica AT2035 is the new piece on the block that has already achieved massive popularity among the tech community!
In this article, we will pit the Technica AT2020 vs  AT2035 to see which one has better value for the money and if you can get some low-cut deals for the best price-to-value ratio! Let's get starter!
Specifications – AT2020 vs AT2035
For a long time, any AT2020 vs comparisons ended up with the Audio Technica AT2020 as the winner in the price-to-value category. It has fantastic sound reproduction features at a competitive price.
However, technology is constantly improving, as now many mics can compete with this highly esteemed piece of tech. One of the highly south after models that could inherit the top spot of the AT2020 is the Audio Technica AT2035, but how significant is this difference exactly?

As the same tailor doesn't suit every customer the same way, not every mic can provide the same level of usefulness to every customer, which is why we are pitting the Technica AT2020 vs AT2035.
These two top-rated microphone models are among the best in their respective classes, and we will get to see why in the following review! Let's get down to it!
Audio Technica AT2020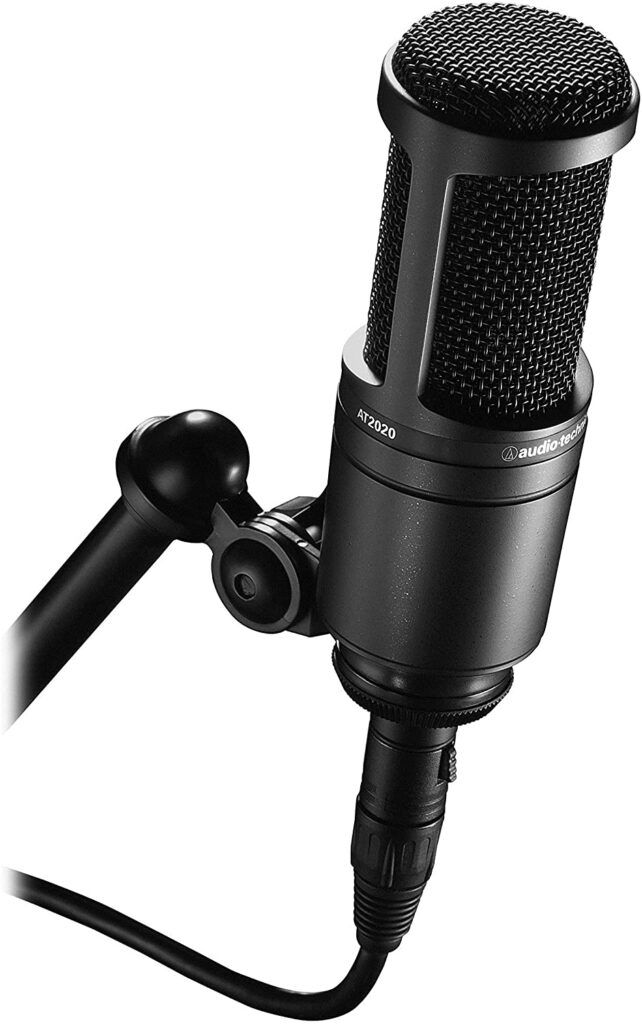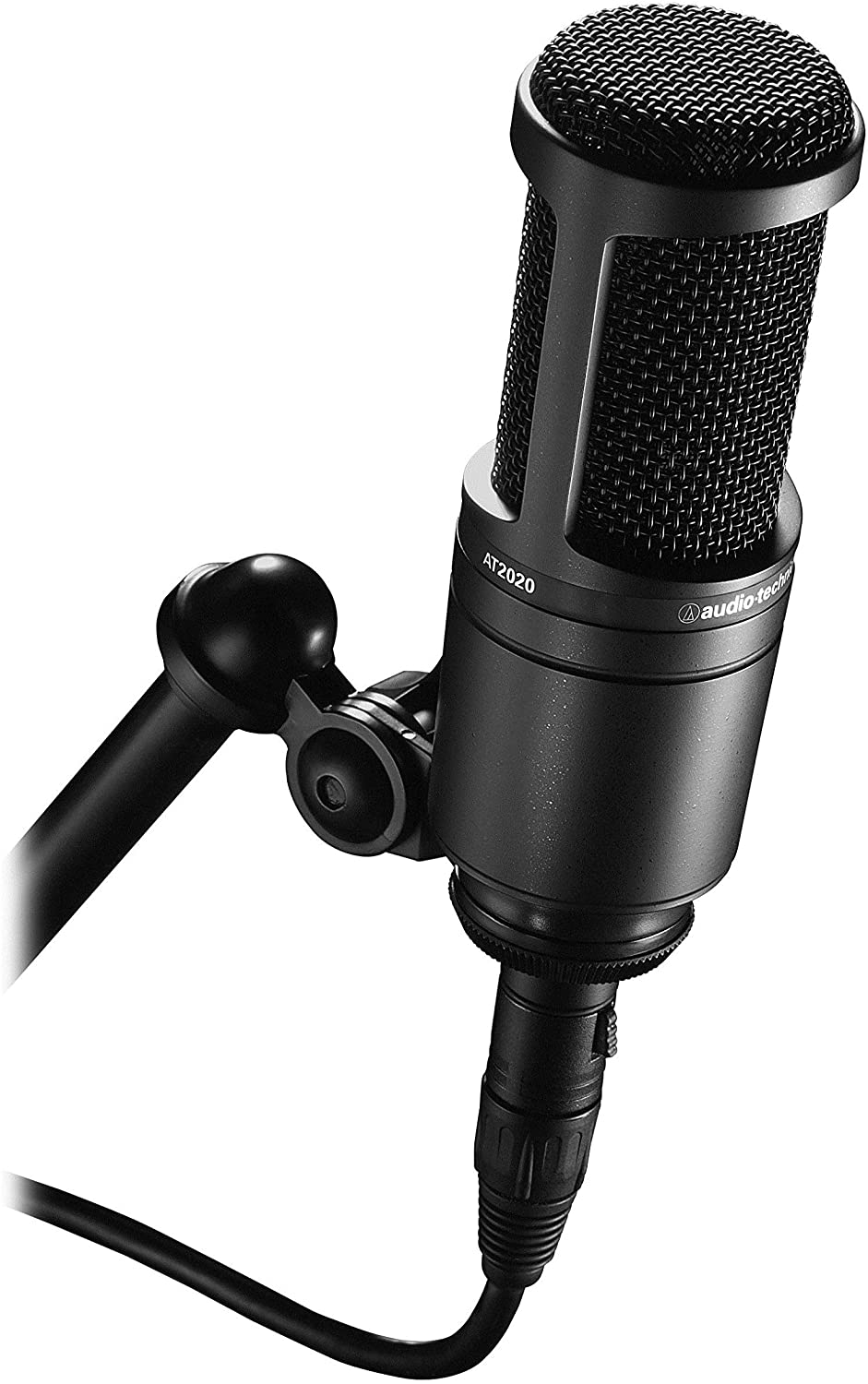 Audio Technica AT2035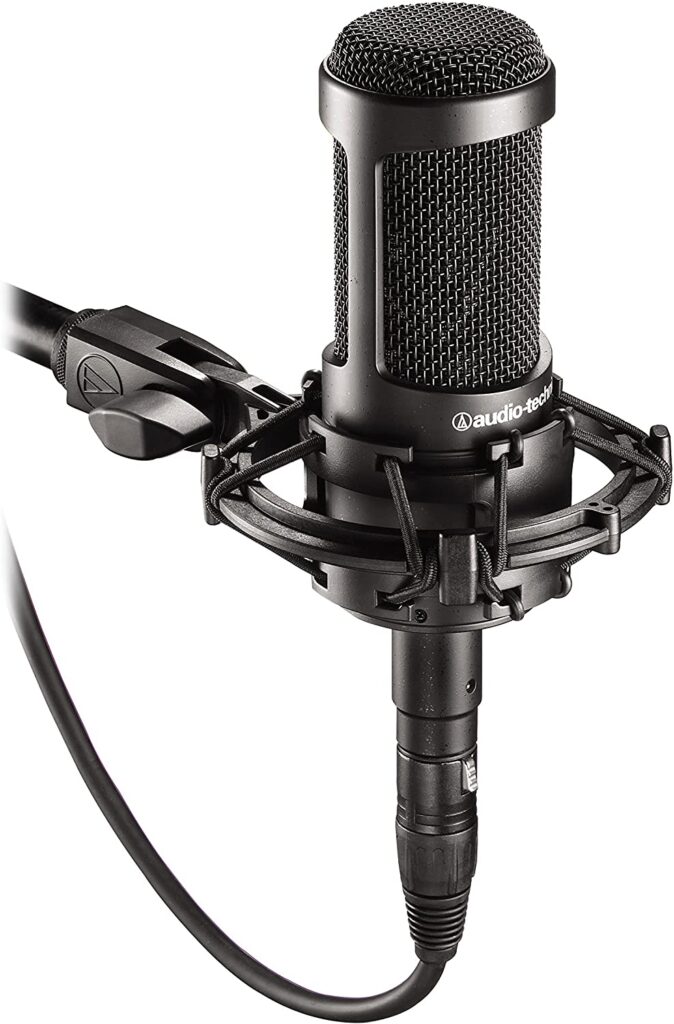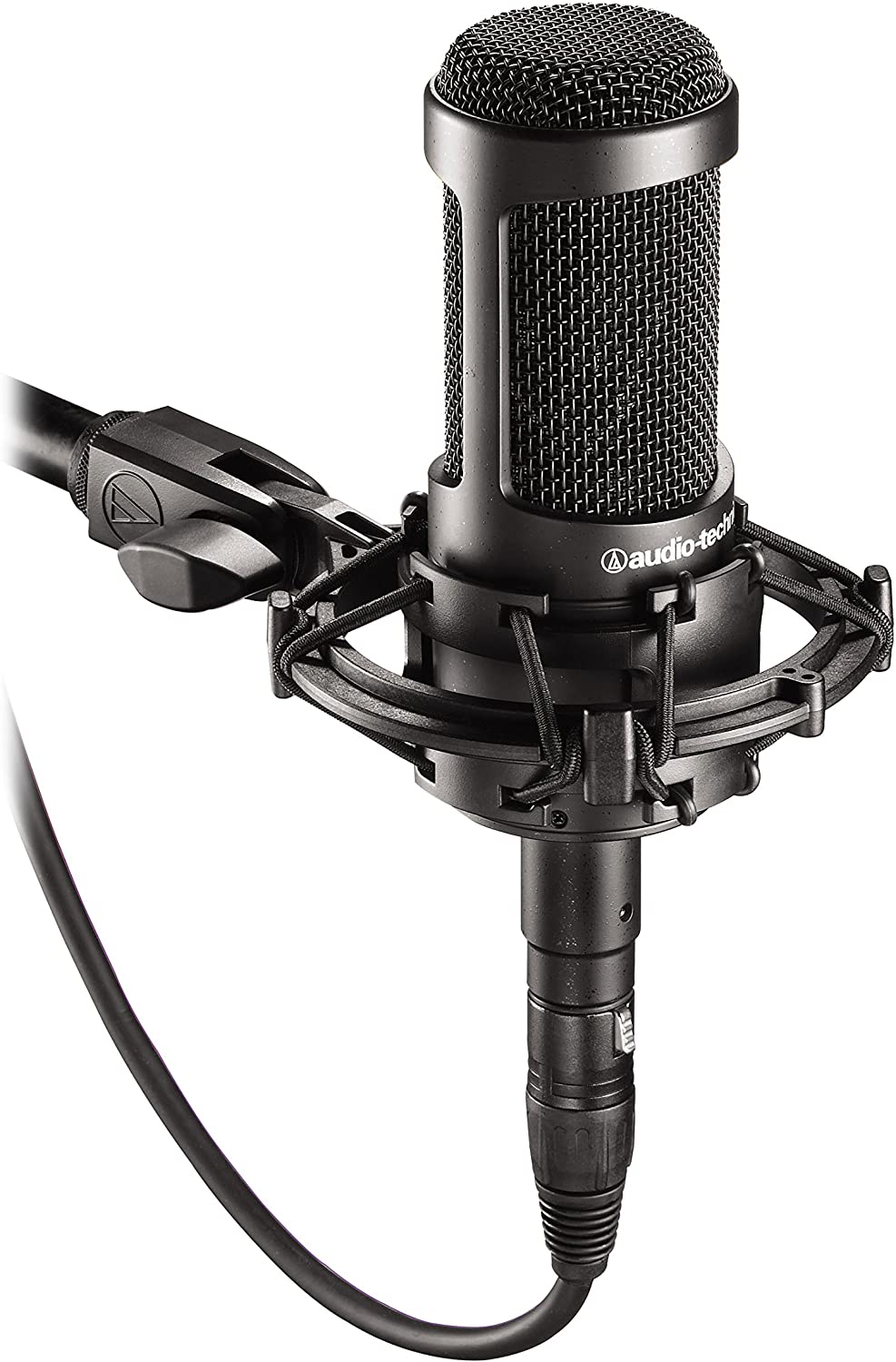 Differences
Similarly how Moore's law highlights the fact that the number of transistors in our computers doubles every two years, so does technology in other industries and science constantly improve.
While everyone is out to get the latest tech advancements for themselves and their business, the microphone is a peculiar piece of tech- new models arise, yet the old ones often stay for years, if not decades, after their release!
At its core, the microphone revolves around an ingenious yet almost two centuries old technology that is fixed – while the specifics have improved, the initial idea that started it all hasn't really changed.
So while some microphones emphasize better sound quality, better response rates, improved frequency ranges, and high-end pad designs, many professional and home studio musicians will often stick with the microphone they bought a couple and sometimes many years ago.
This by no means states that there is no difference in performance; both of these cardioid polar pattern microphones can block out sounds from the side and rear and are both viable choices for a professional, but there is a difference.
When pitting the Technica AT2020 vs AT2035 you will immediately notice that the latter has more features and improvements over the previous model. It comes with better equipment, featuring a switchable 80Hz high pass filter, improved sound qualities, and a 10 dB pad.
To fully understand the scope of the differences between these two microphone models, we will delve deeper and determine in which category of qualifying purchases these microphones fall into.
Audio Technica AT2020 vs Audio Technica AT2035 Comparison
The most essential qualities of every dynamic microphone include:
1. Build quality and features
Condenser microphones, even entry-level models, offer extraordinary sound quality, extensive frequency response values and often require an audio interface.
It's safe to say they offer the best value for quality recordings, with both of these mics offering low noise floor and clear noise capturing capabilities, but the Audio Technica AT 2035 overshadows its predecessor upon closer inspection.
However, it's worth noting that the Audio Technica AT2020 comes with superior SPL handling and relatively low power requirements. It set the industry standards, and that legacy is undeniable.
While all-around great, the Audio Technica AT2020 has caught up in years and is marketed as an affordable side-address studio microphone, while the AT2035 is an update to the legendary condenser mic!
It comes with a high-pass filter and a 10dB pad. On top of that, the Audio Technica AT2035 requires 11 52V DC of phantom power compared to the Audio Technica AT2020 that requires 48V DC.
The newer model capitalizes on stability and portability by adding a stable and adaptable shock mount and a new, improved carrying case.
 When it comes to overall durability, both of these diaphragm condenser microphones are made from sturdy cast metal materials, so you won't have to worry about damaging them during everyday use.
2. Performance
There is no doubt about it; the Audio Technica AT2020 is a condenser mic like no other. It sports the price of many low-end studio-class mics and has double the output.

While undoubtedly a gem in the field of recording, it cannot eliminate lower frequencies nor entirely eliminate its self-noise. Its shorter frequency range and lower crispness make it less ideal for recording acoustic instruments. It also insists on the user having an audio interface during use.
On top of that, you need to buy a pop filter separately if you want to get rid of the infamous plosive energy. It does not feature many accessories in the basic package, yet it is still a great microphone.
On the other side of the ring, we have the AT2035 microphone. Like the AT2020, it takes everything that made it great and built on its glory.
It has a distinct edge in stability, noise filtration, and response qualities. This comes as no surprise, as the improvements of the Audio Technica AT2035 were based on the previous model's slight drawbacks.
Audio Technica AT2035 does not require an active interface to function, has a more natural sound reception and 80 Hz low-frequency roll-off.
Based on the reception of the first model, the AT2035 is a revamped and polished product, with a lot going for it due to taking into account the weaknesses of its competitor and removing most of them.
3. Sound
How mics handle sound can play a massive role in whether or not they get picked.  While not a big deal for casual podcasters and streamers, even minor differences among mics can affect a seasoned audio engineer's choice.
Both the AT2020 and AT2035 are renowned for their excellence, and most people will barely notice the external and internal differences of either model. Still, for avid professionals, they are apparent.
The large-diaphragm design characterizes each mic with a default low noise floor and insensitivity to higher frequencies. The narrow dynamic range makes both great for talk shows, podcasts, and streams.
The maximum input sound values are similar yet slightly in favor of the AT2035 microphone, with the AT2020's 144 dB SPL vs the AT2035's 148 dB SPL.
The Audio Technica AT2020 also has a slight issue with its inherent 20dB noise level and slightly worse 74dB at 1 kHz signal-to-noise ratio.
 Its sensitivity of -37dB is slightly worse than the -33dB that the Audio Technica AT2035 features.  While it might not affect a commentary or stream, it might miss softer and more subtle audio sounds.
While it may seem like an issue perfections might raise, a high value of a mic's inherent sound can decrease a production value, mainly if recorded in an environment with little to no ambient noise.
The newer 158 dB SPL AT2035 model is improved in every field. While it may overshadow the AT2020 Audio Technica in most areas, the budget AT2020 still shines with fantastic output, especially in the higher ends of the frequency spectrum (notably above the 70-80 Hz region).
So, to sum it up, while the Technica AT2020 audio does fall behind the AT2035, this polar pattern mic can handle pretty much anything you throw its way as it does not fall behind by a large margin.
4. Design
If someone were to look at the AT2020 Audio Technica and then at the AT2035 Audio Technica without prior knowledge, they would most likely mistake them for the same product.
Both cardioid polar pattern mic is well-built, and both utilize the same cardioid polar pattern. The emphasis of the design to prioritize noises coming from the front favors each mic equally.
While the Audio Technica AT2020 has an included stand-mount,  the AT2035 comes with all of the basic accessories and, when fully equipped, looks like a fully-equipped recording studio-quality microphone.
What is a minus on both is the exclusion of an included pop filter. If you want to get a pop filter, you will have to buy it separately.
5. Sensitivity
The sensitivity of a mic means how much energy does a speaker needs to invest so that the mic can convert it into electrical vibrations.
Luckily, both of these polar pattern mics meet the industry's standard for mic sensitivity, so you won't have to invest too much energy in either case to produce high-end sound.
However, we have to give credit where credit is due; the Audio Technica AT2035 has a higher sensitivity rating (-37 dB vs -33 dB).
 If you have a quieter voice or plan on recording softer and more sublime music, the Audio Technica AT2035 is the natural choice for you.
6. SPL handling
In simple terms, the max SPL threshold tells us how much volume a mic can take before it begins distorting the audio input.
Back when mics were less advanced, they were limited in terms of SPL handling and had a limit of about 120 dB, which, while solid for the technology at the time, had trouble producing a satisfying response to high-volume sounds.
When looking at the differences stemming from the Audio Technica AT202 vs AT2035 comparison in this category, the AT2035 has a slight advantage in this field (144 dB vs 148 dB), but this is something we can't really treat as an essential factor.
Consider that most modern mics, including the Neumann TLM 102, mostly set the limit to 144 dB SPL, which is the roof limit of how much sound home studios make.
Unless you need a little extra in your mic, especially if you are a professional who records exponentially loud sounds, that little extra the Audio Technica AT2035 carries in response value might be what you need, but most casual and even professional users will be more than satisfied with the 144 dB value.
7. Frequency response
This is a tricky category to rate, as the 80hz high pass filter and overall improvements of the Audio Technica AT2035 grant it an advantage over Technica AT2020 audio output.
However, to have a clear and concise view of this difference, we should analyze it in more depth:
Treble
This is where the Audio Technica AT2020 truly shows its colors! With a starting point of 15 kHz and ending at 3500 Hz, it produces lively audio and outshines almost all low-end mics in its price range.
The AT2035 follows suit, again having a slight advantage with its peak around 13 kHz with a 3-4 dB gain, which is not that far ahead but still noticeable.
Mids
The playing field is leveled, with mids being flat for each mic. The AT2035, however, is a tiny bit flatter but nothing too drastic to write home about.
Low-end
The response level in this category favors the AT2035 by a large margin.
Where the Audio Technica AT2020 falls off slightly around 200 Hz, its fall is far more drastic around 350 Hz. Where bass is concerned, the lowest response point is around -4 and -5 dB at 80 Hz.
The AT2035 has a -12 dB per octave rating, in no small part due to the addition of a roll-off filter. Any potential muddiness that could affect the AT2020's recording quality is non-existent in the AT2035.
If we remove the filter from the equation, the AT2035 becomes more comparable to the AT2020, yet you won't encounter many situations where deactivating the filter will be necessary for higher output.
When pitting the Audio Technica AT2020 vs the AT2035, you will notice the most significant difference in the low-end and a slight one in the treble recording categories.
8. Price
Probably the most important category for people who have a limited amount of money to spend on recording equipment, both of these mics fill out a different role.
While it does feature a 10db pad nor performance-enhancing accessories of the AT2035, the Audio Technica AT2020 precedes most entry-level mics in most relevant categories.
There was no low cut in its production, while its frequency response rating and recording capabilities are phenomenal with the proper interface. The build quality is pretty much the same as the AT2035.
Audio Technica AT2020 can be found for $100 or less. It has been around for years and is not going anywhere soon, as this model will never fail you no matter what you are doing.
The AT2020 and AT2035 suit different users, as the latter is geared towards the crowd that needs less common and more specialized needs met. For this reason, it requires at least a $50 larger budget.
Verdict
Even with all factors considered, it is not so easy to draw a definitive line that will point out which one is best for your money, as that is something only you can decide on.
What is clear, however, is that in the Audio Technica AT2020 vs AT2035 comparison, the latter definitely has an upper edge in performance, frequency response, and overall value.
It is made with superior technology and more experience, allowing for virtually all sounds to be recorded. While it requires you to dish out more money, it is objectively a better option.
But, even with the extensive data from the  Audio Technica AT2020 vs AT2035 competition, the former can just as easily be the right choice for casual podcasters and seasoned music producers.
There is a reason it has stayed a crowd favorite for so long, as it can capture a wide array of sounds and still match up to newer mics to an extent, showcasing its best qualities even when competing with superior models.