We have launched our brand new affiliate program where you can earn up to %50 in commission on sales at shop.streammentor.com.
The procedure is pretty simple:
Sign up at i0onru99ctij.goaffpro.com/create-account
We'll review and approve the account
Once done, you'll have access to the dashboard from where you'll be able to generate custom links or use general store link.
Your dashboard will look like this: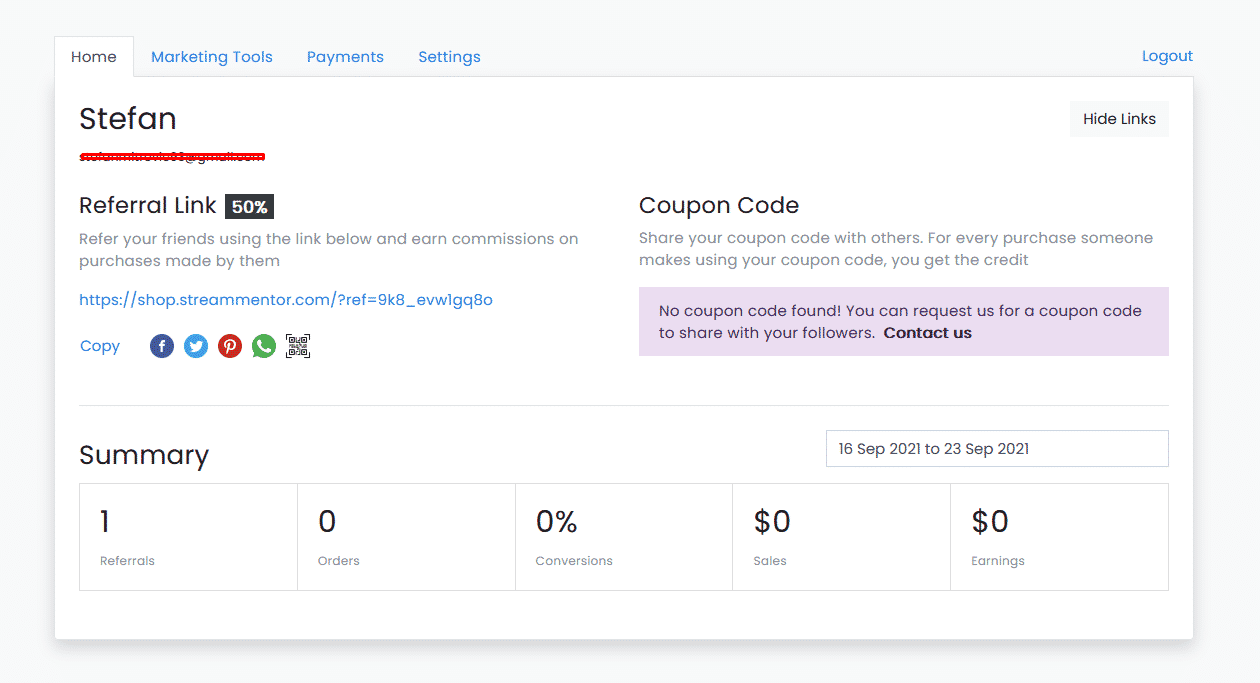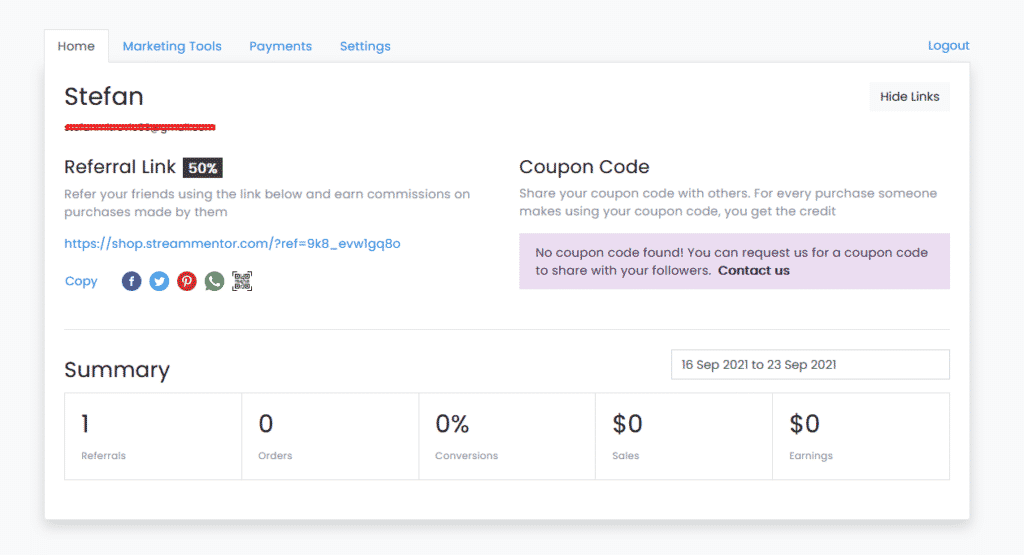 And there you can see your referral link, but if you want to take one step further, click on "Marketing Tools" and from there, you'll be able to create your custom links by copying any link from our shop into the field: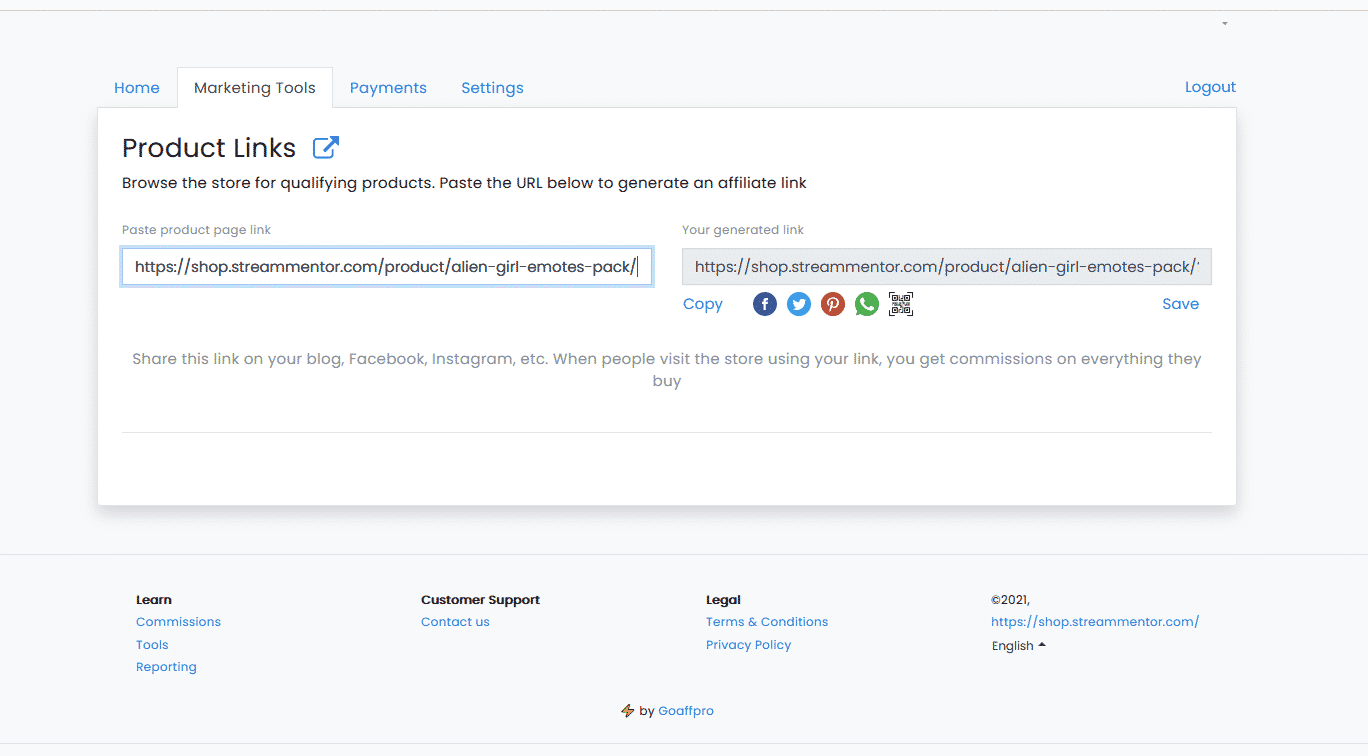 Copy the link on the right and you are ready to go!
Note: this is the login page of your affiliate account.